Royal Caribbean's five Oasis-class ships (Oasis, Allure, Harmony, Symphony, and Wonder of the Seas) are the world's largest cruise vessels. Sailing on any of them will certainly be unlike any other cruise you've ever experienced.
So if you want to know more about the above ships, read on. In this article, we provided you with a few things you should know and tips before setting sail on one of the many Oasis-class ships.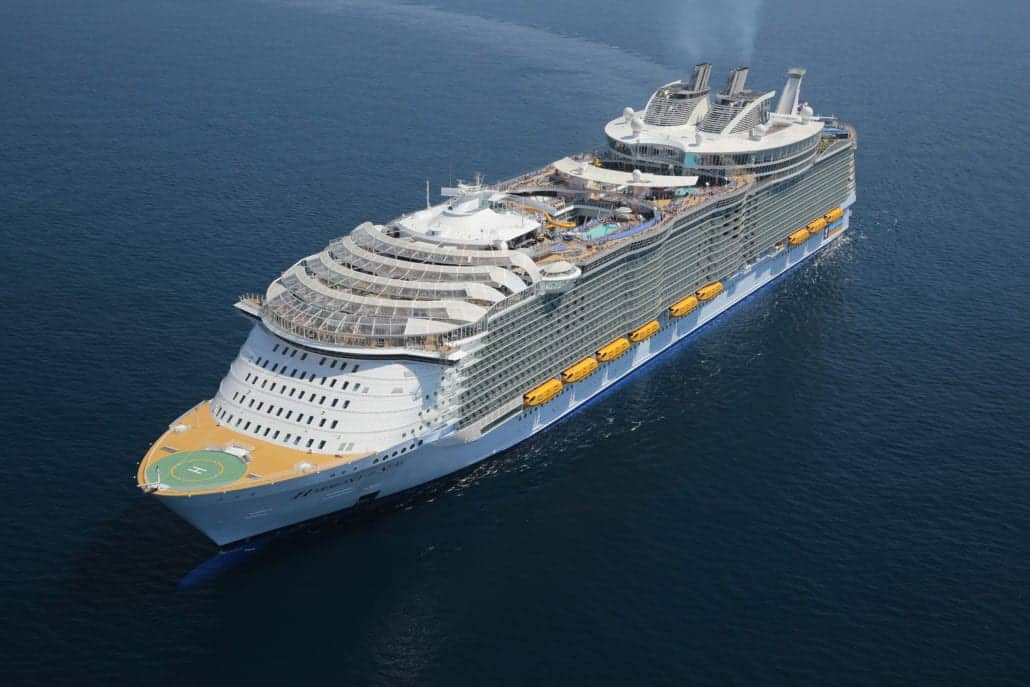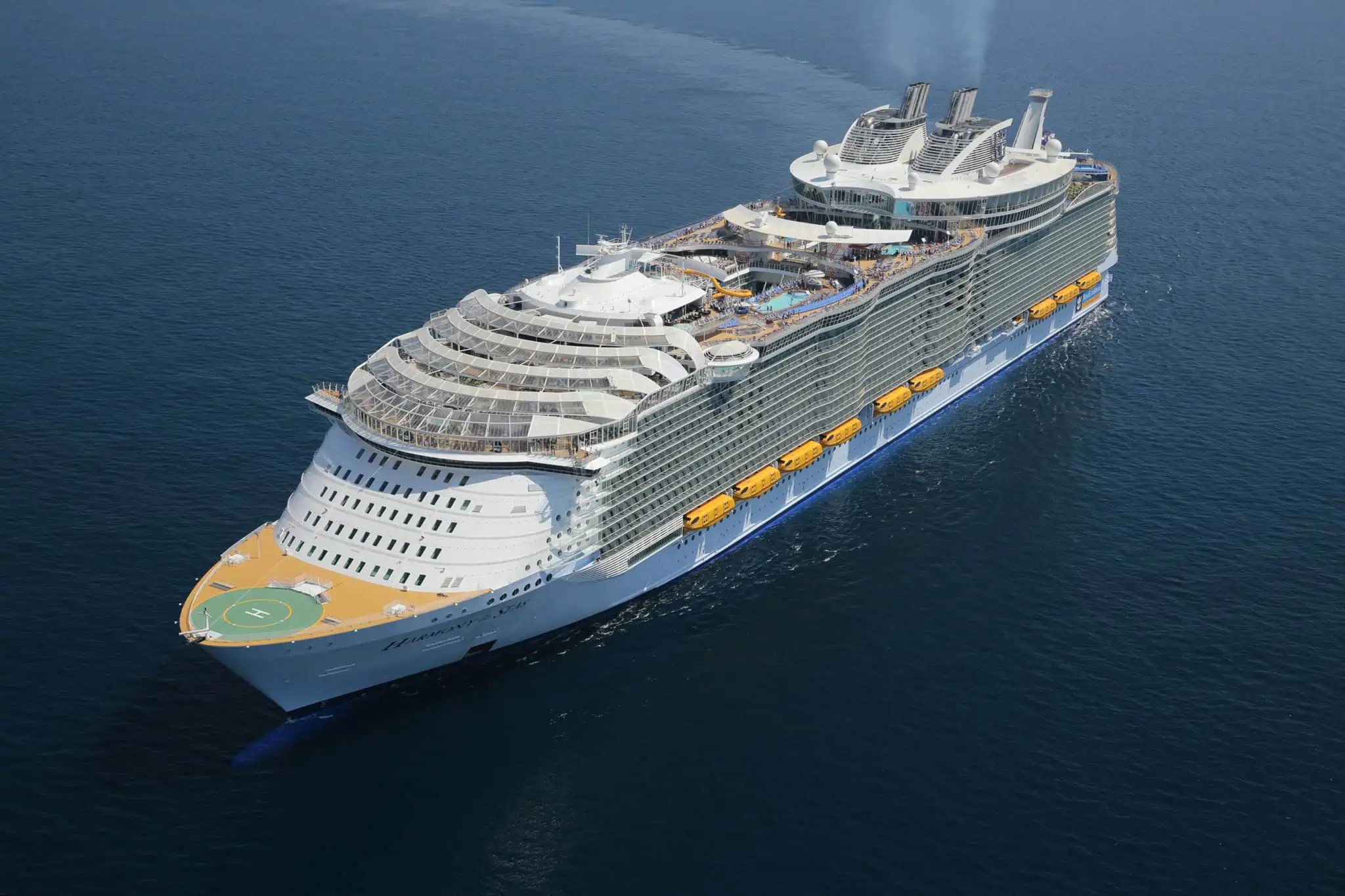 1. Try something new
The Oasis ships are brimming with things to see, do, eat, and drink. Each of them is a little bit different, which means that even if you sail multiple vessels in this class, you'll still find something new to enjoy.
When you book your cruise try new things, whether that be having fun in the FlowRider surfing simulator, getting a robot-created drink at the Bionic Bar, or even singing karaoke or volunteering to participate in a game show.
Never tried ice skating? Well, these ships all have an ice skating rink, which is free. What's more, you can go zip lining, as every single Oasis-class vessel features a zip line over the Boardwalk neighborhood.
You may also book a table at Wonderland, which is unlike any food (or experience) you've probably ever had before.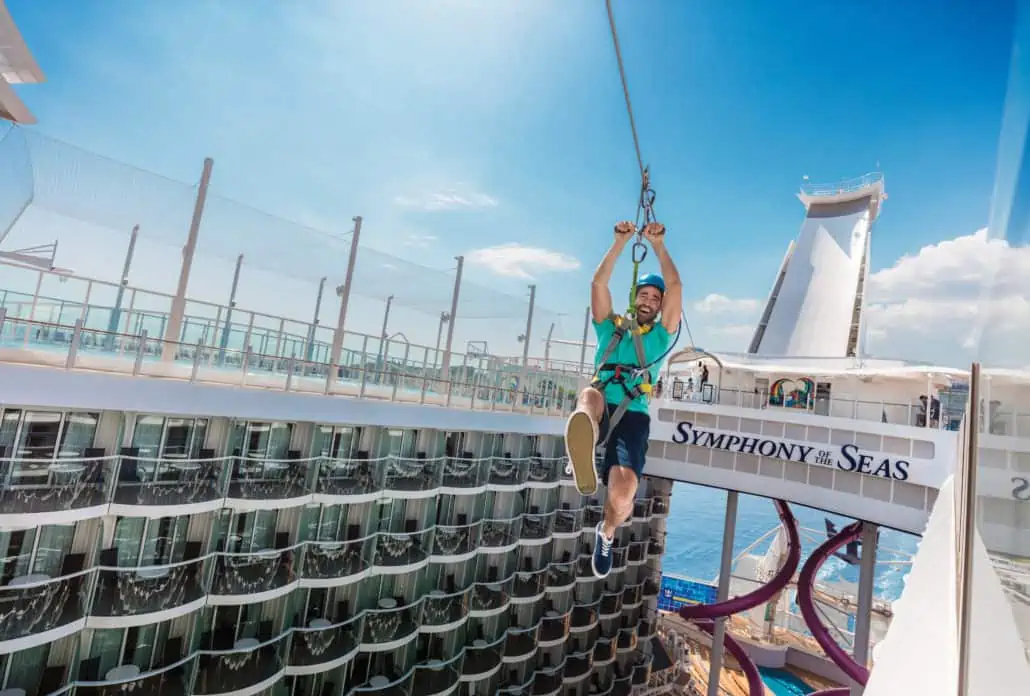 2. Don't try everything
It can be so tempting to try and do everything that piques your interest during a cruise on one of these massive ships. But if you have a list of activities and a list of restaurants to try, consider numbering each of them in order of importance.
Make a plan and give yourself some leeway. If other things happen, great. Do what you can to make them happen but don't stress yourself over it. But if you truly want to experience it all, consider booking a back-to-back cruise or get back on that ship again in the future.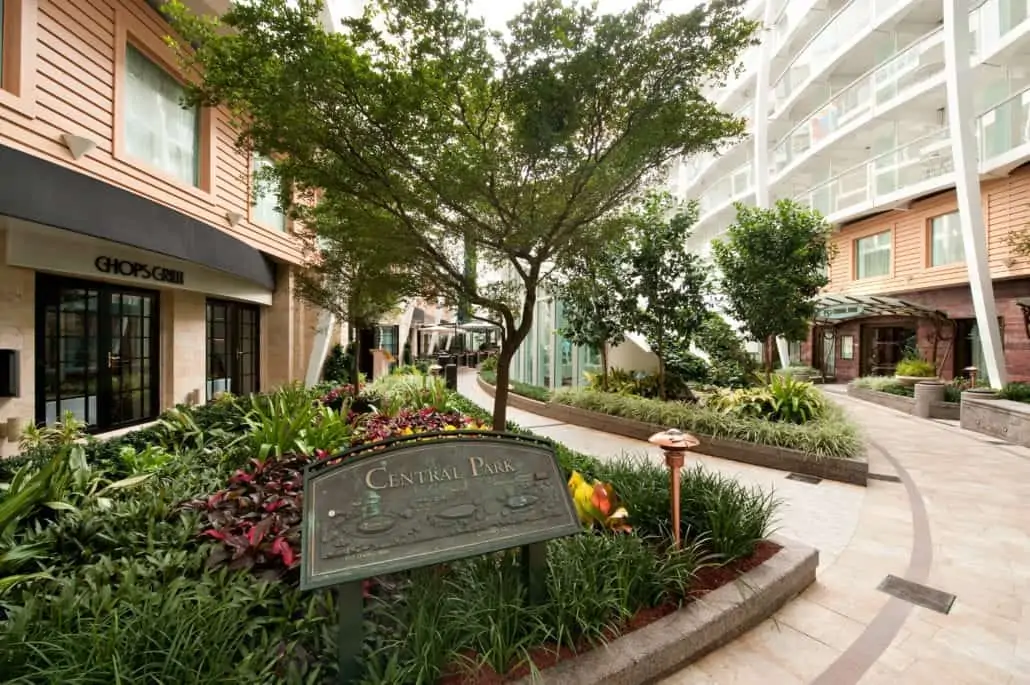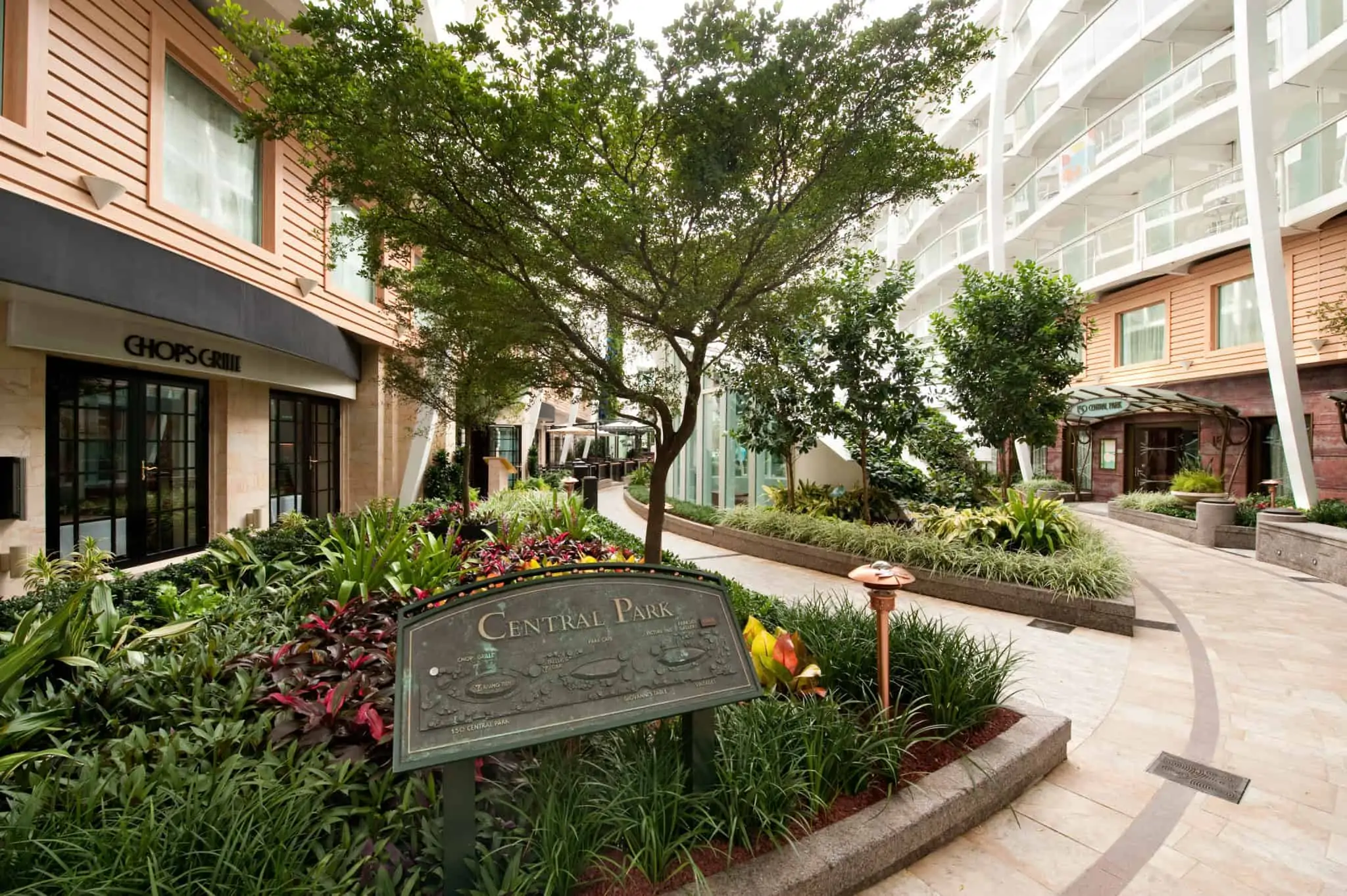 3. Reserve your "can't-miss" things as soon as possible
Make sure you reserve your spot for ltop-rated activities, shows, and restaurants you want to try as soon as you can. Some things (such as restaurants) may open for reservations online a few months before the sail date, while others (such as entertainment) open days ahead of embarkation day. Other things may not be available for booking until you are physically on the ship.
If you missed out on a reservation for something you wanted, you may to see whether some slots were held for in-person reservations or whether there have been any cancellations.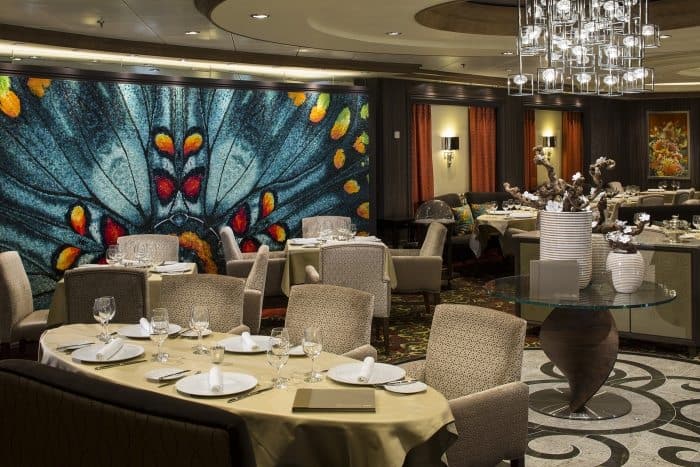 4. Carefully consider which stateroom to book
The Oasis-class ships have a lot of stateroom categories, thanks to an abundance of suites and window and balcony cabins that face both inward and outward.
First, you need to select a category. These ships have everything from two-story suites with baby grand pianos down to standard interior rooms. What makes the Oasis class particularly unique are the inward-facing window and balcony staterooms.
You can choose a regular ocean-facing balcony, or you can opt for one that faces the open-air Central Park or Boardwalk neighborhoods. Some suites even have a perfect view of the AquaTheater. There are also window cabins that face the indoor promenade lower on the ship.
Remember that the balcony railings are clear for the interior-facing balcony cabins, and you'll be directly across from other balcony staterooms on the other side. If you value your privacy, consider a standard ocean-facing one.
However, if you're prone to seasickness, we suggest getting a cabin at the middle of the ship on a lower deck because that will minimize the movement you feel.
You also need to consider potential noise when choosing a cabin (such as near the elevators, above a nightclub, below an outer deck, etc.) and what things you may want to be close to (buffet, promenade, bars, etc.).
Once these variables are sorted out, you should have an easier time choosing which cabin you want.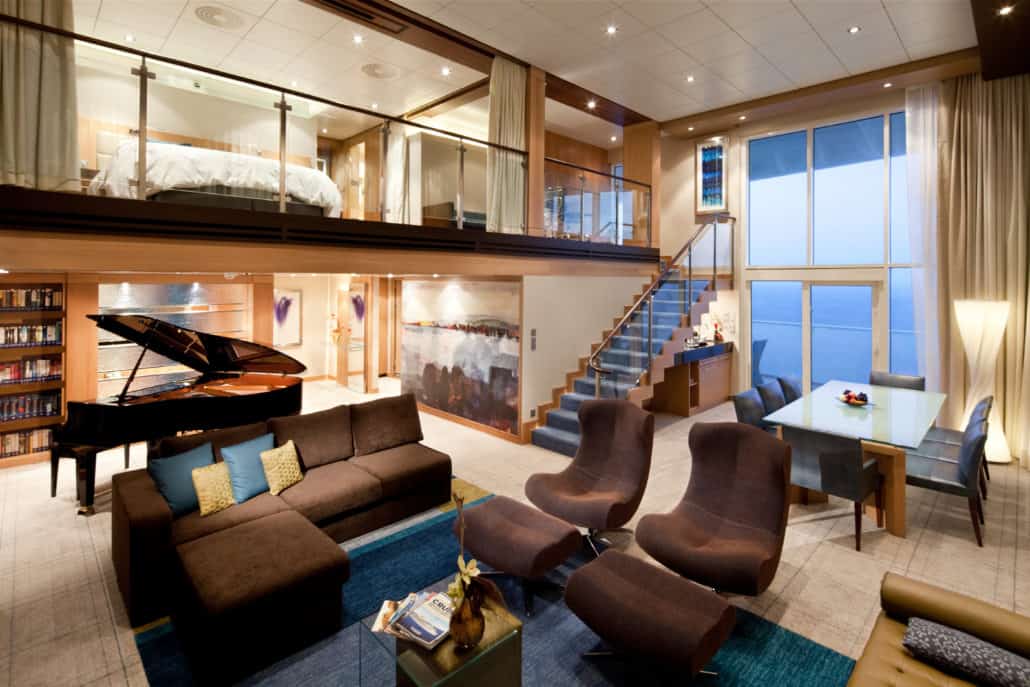 MORE: 12 Things To Know Before Sailing Royal Caribbean
5. Don't miss AquaTheater shows
A signature venue on every Oasis-class ship is the AquaTheater, a space at the aft featuring amphitheater-style seating that faces a curved deep swimming pool with high-dive platforms above it.
The high-energy performances here are like a mix of diving, synchronized swimming, and acrobatics. You won't necessarily find the same show on different ships — Royal Caribbean has a few that feature across the Oasis-class vessels.
So at least once during your voyage, be sure to prioritize seeing one of these entertainment spectaculars. You'll be glad you did.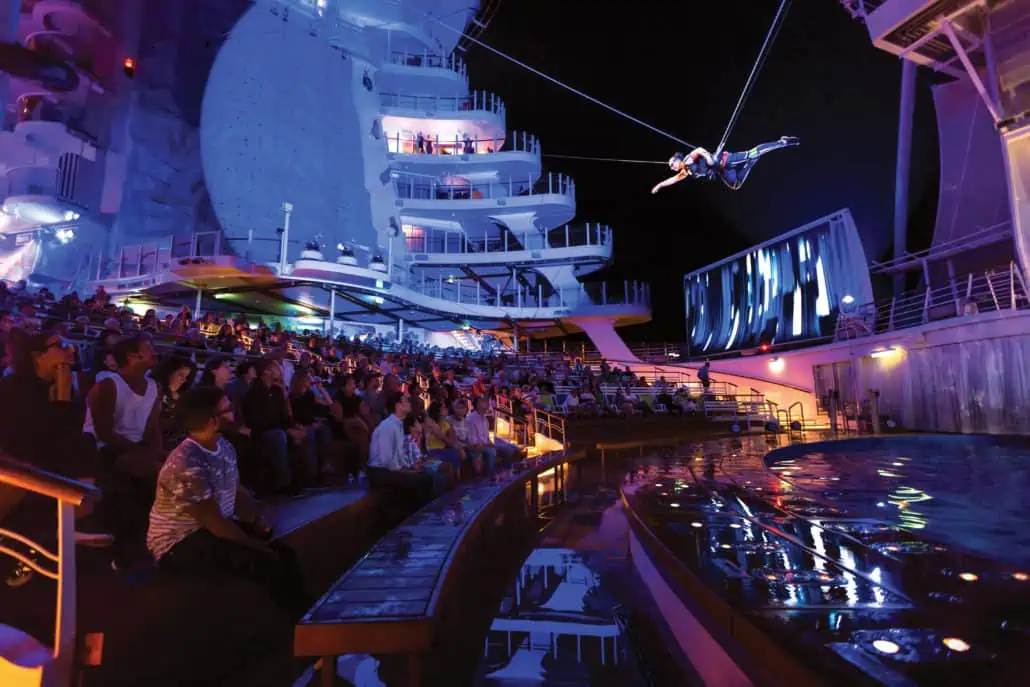 6. Know that itinerary options are limited
If you've been researching which Oasis-class ship to sail with a certain region in mind, you'll find many of the same ports on each itinerary and ship.
This isn't a problem for most people because they treat the Oasis ships as destinations — many won't even get off in port because a port day is an opportunity to enjoy what's on board with significantly fewer people around.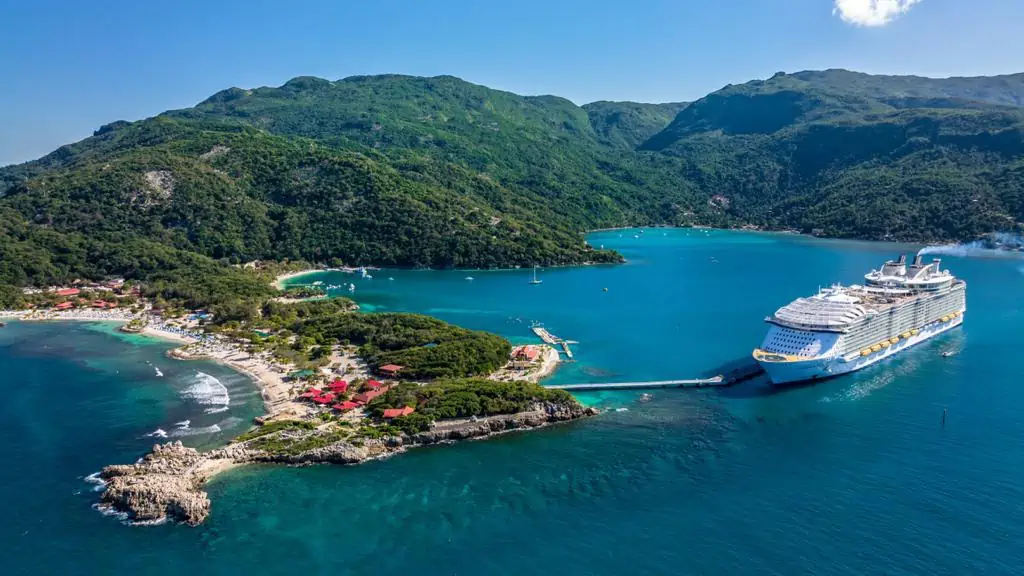 7. Be prepared to have a lot of walking
The Oasis-class ships are the largest cruise vessels in the entire world, with the capacity to carry over 8,000 people, including guests and crew. So you may expect to do a lot of walking while on the ship throughout the voyage.
Elevators help tremendously, but they can only go vertically — they aren't going to get you from the bow to the aft of the ship for all of the activities, entertainment, and dining you'll want to enjoy.
We recommend bringing a comfortable pair of walking shoes if you'll be flitting around a lot, especially during sea days.
Bonus points if they're sneakers, as you'll need secure, closed-toe shoes to ride the zip line that soars over the open-air Boardwalk neighborhood.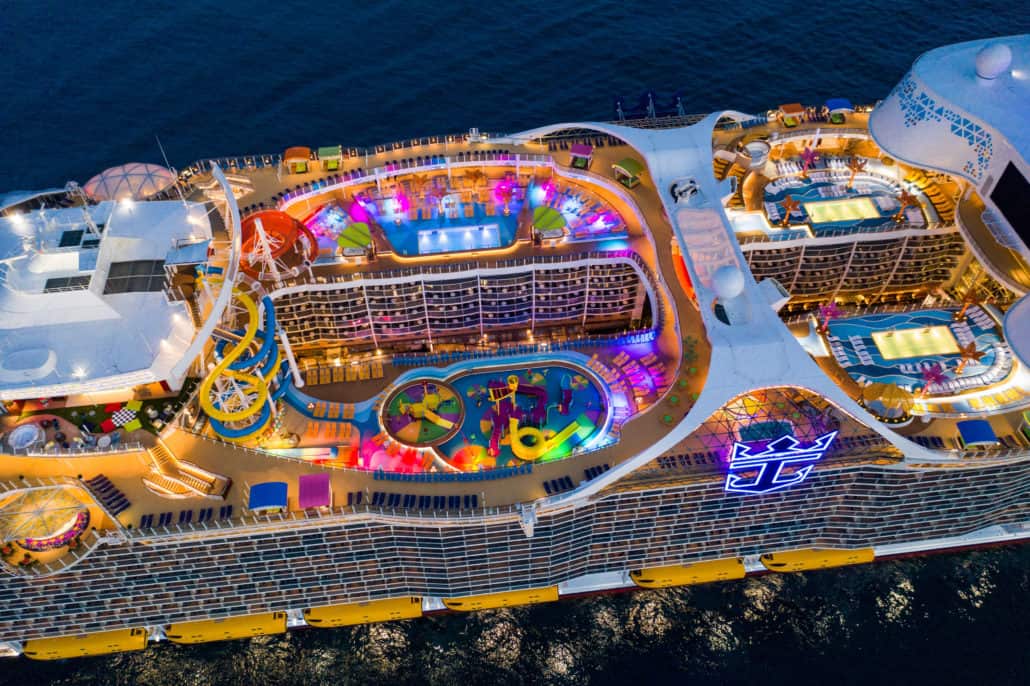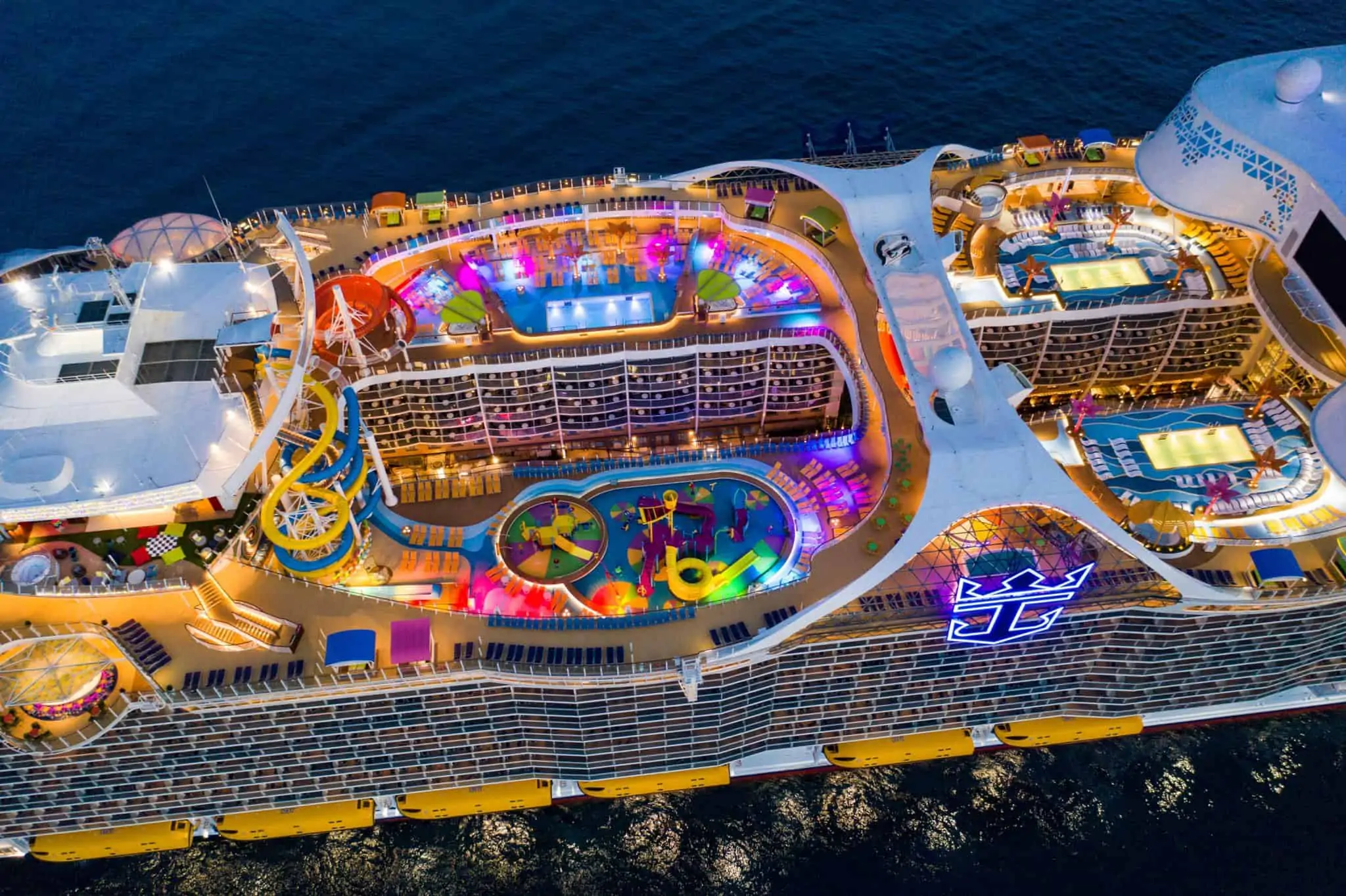 8. Manage your expectations
No matter what cruise you embark on, managing your expectations is recommended. There will be many times when your expectations are blown away, which is one reason so many people love cruising. But when things may not go according to plan, you need to remember that nothing — and no one — is perfect.
For example, if you want to be close to the ocean, you should probably pick another type of ship. These vessels are very inward-facing, as evidenced by the carved-out interiors that comprise the Boardwalk and Central Park areas.
Another example is the number of people on board these Oasis-class ships. The ships do a great job of spreading people out. When it comes to top-rated shows or activities, you may have to wait in line for a certain period of time.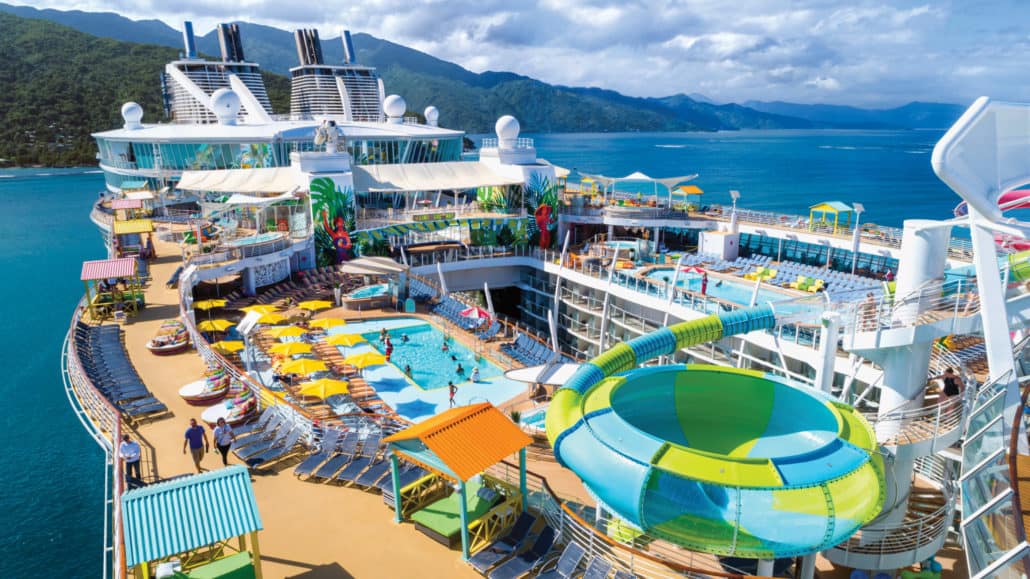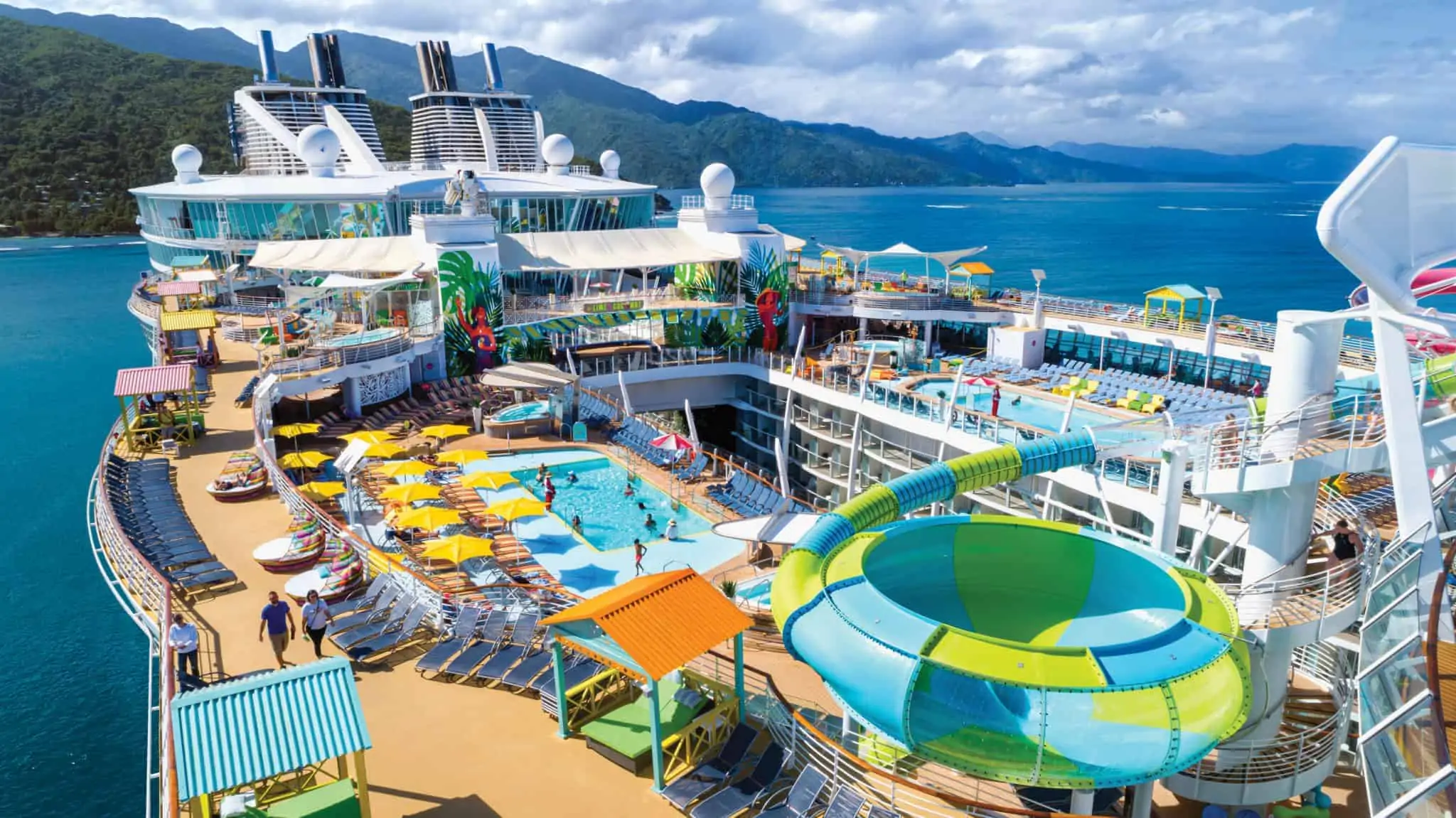 9. Explore the ship during the night
My first time on an Oasis-class ship was a media preview cruise for Symphony of the Seas following its christening in Port Miami. It was a short two-nighter, which means many of the people sailing were up late at night and again the following day to get all the content they wanted in a short time — including me.
Because of this, I found myself out taking photos of spots like Central Park and the Boardwalk neighborhoods around 2 am. I realized how much I enjoyed being out there at that time, so if you've got enough energy the night before a sea day, consider heading out with your camera in hand to capture some of the beauty of the ship when the lights are glowing. Most people are tucked away in their cabins.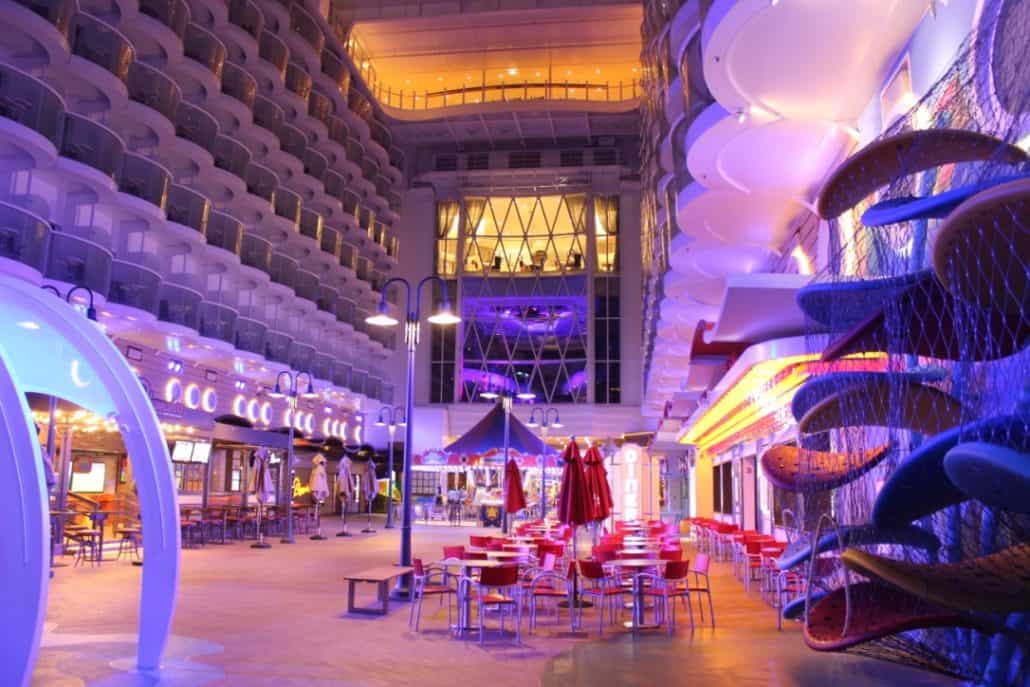 Even if your goal isn't to take photos, do it anyway. The peace that comes at night on a ship so full of vibrant energy during the day is relaxing and allows you to explore the architecture and details you might not notice otherwise.
What tip do you have to offer for sailing Oasis class ships? We'd love to hear yours.
READ NEXT: Smallest to Largest: Royal Caribbean's 26 Cruise Ships Organized By Size
Pin it!