Today was the day that every cruiser dreads, the end of our trip and disembarkation. Is there anything worse than walking out of the cabin, hearing the door shut behind you and knowing your vacation is over? Before leaving my stateroom this morning, I took a few minutes to stand on the balcony and tell myself I'd be at sea again soon. It was a little easier this time than it has been in the past, given that I knew I'd actually be back on the Carnival Horizon in just a few weeks to do the transatlantic. And until then, I'd have the latest addition to my miniature ship collection, as I remembered last night to run down to the gift shop and purchase one before they closed.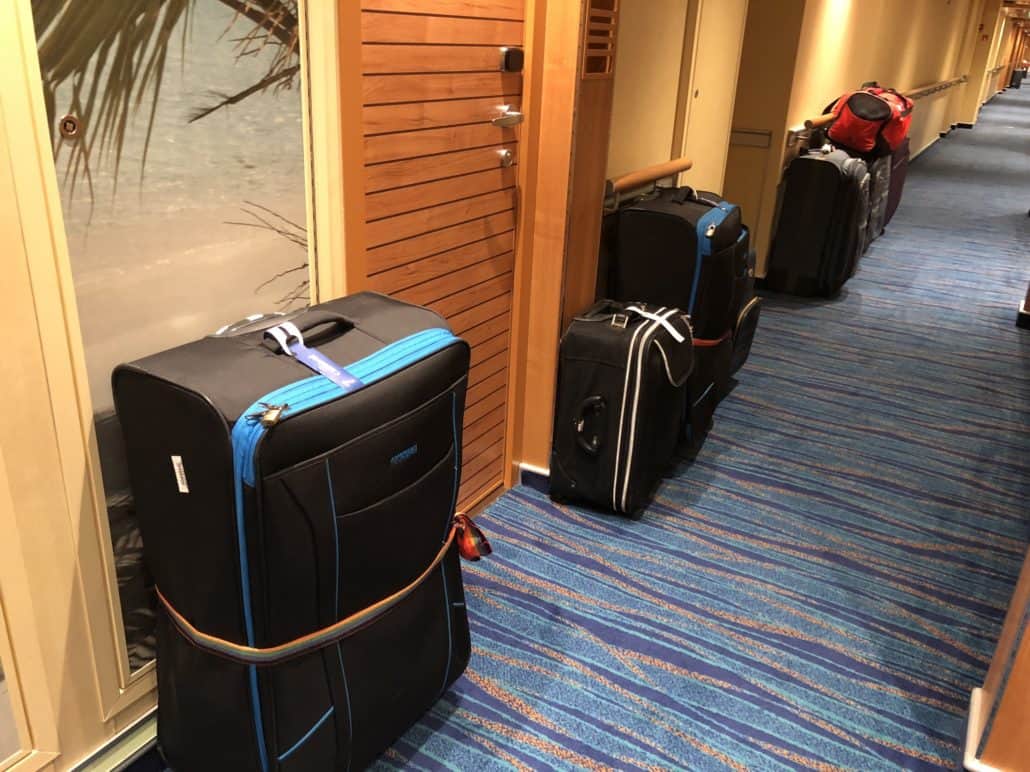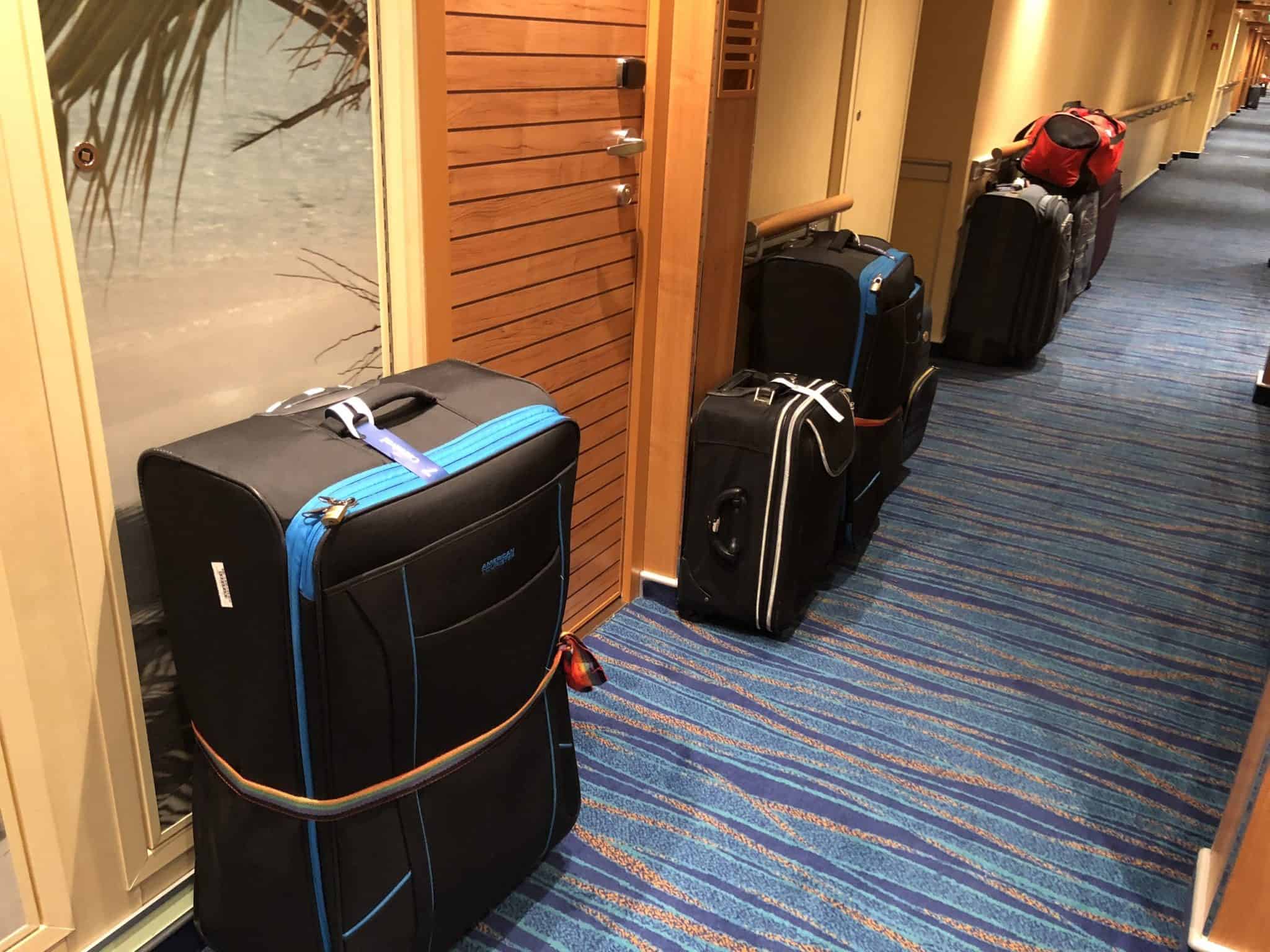 If there's one annoying thing about European sailings, it's the VAT tax you have to pay on merchandise and drinks you purchase on the ship. For those who have never had to deal with it, the VAT is a Value Added Tax… which is basically the EU's way of saying "We want our share"… and they get it, too, at a rate of up to 22% of your purchase price! If you spend over $120 in merchandise while on board, they give you a form which allows you to get some of the tax back at the airport but let's be real. Unless you spent a whole lot while on the ship, it's not going to be worth your time to deal with this on top of all the other hassles already in store for you at the airport.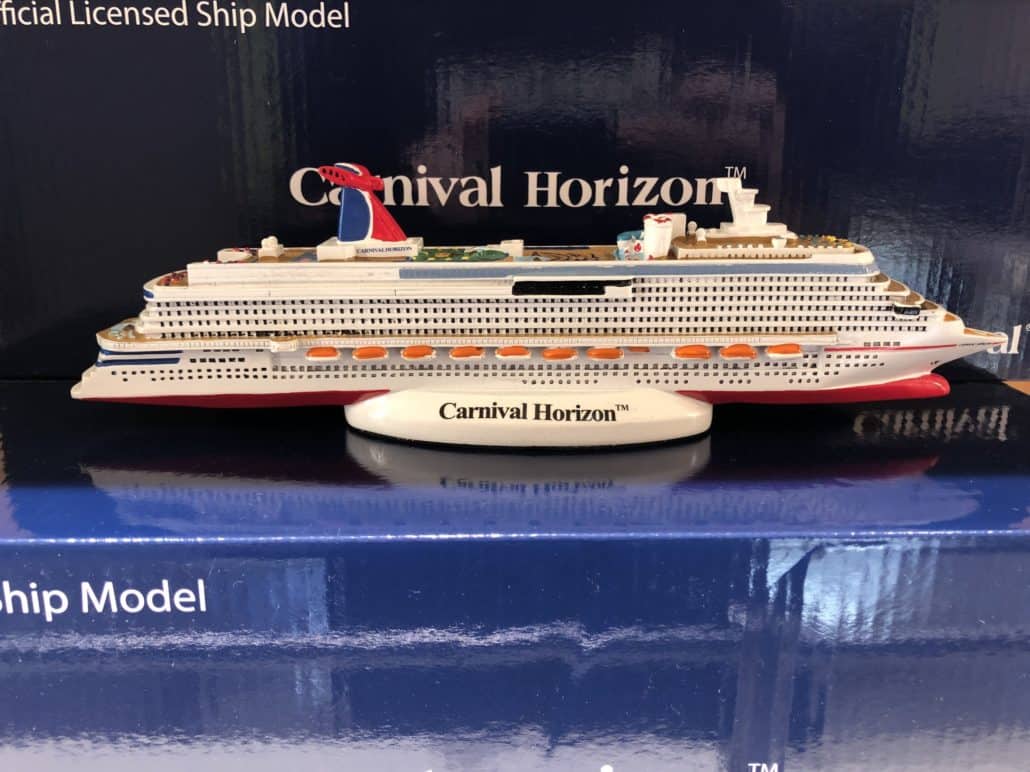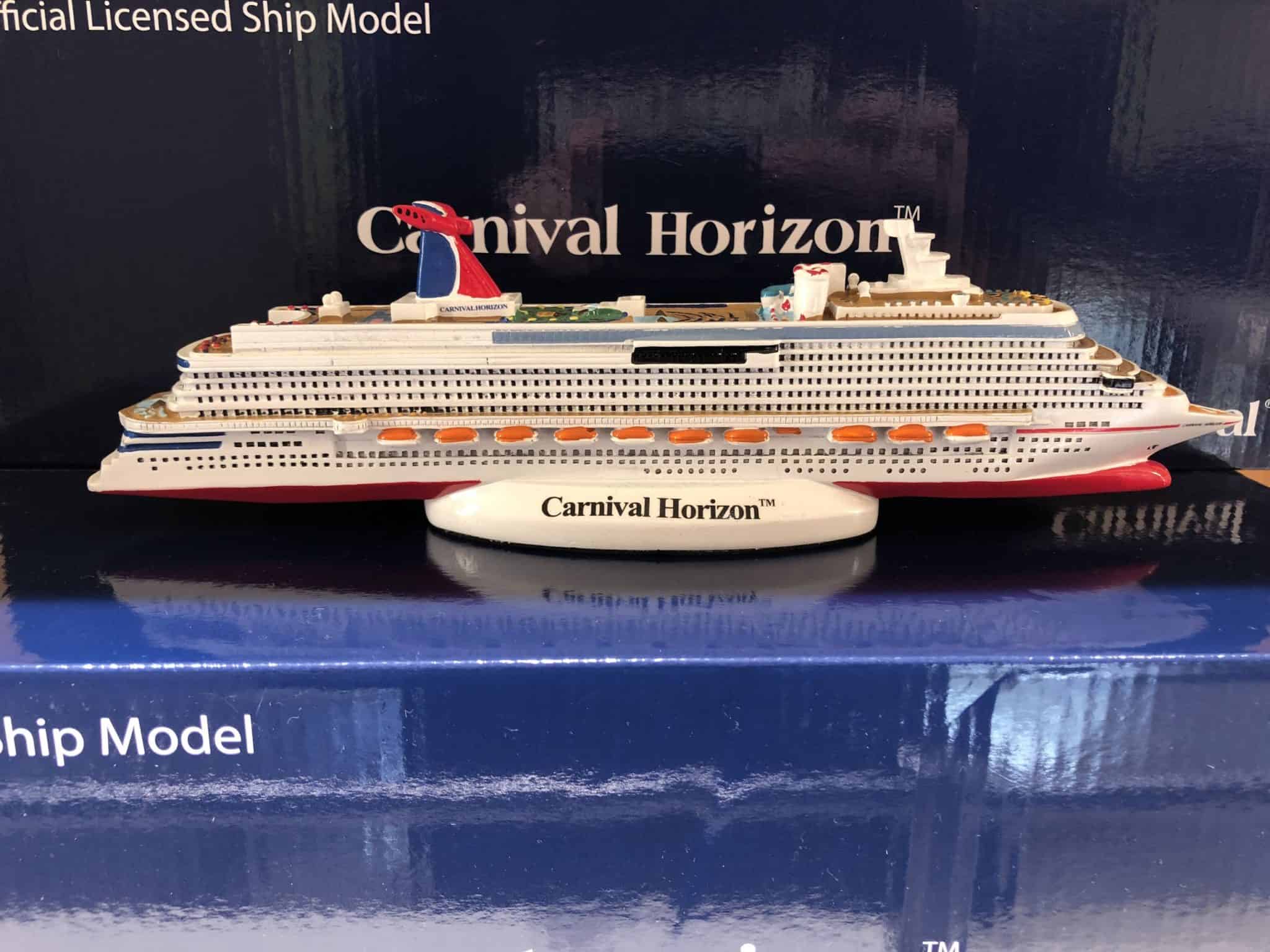 Despite the annoyance of the VAT, I did wind up getting my model ship, so my personal fleet — which I started back in 2016 — has a new addition.
READ MORE: Former Carnival Cruise Ship For Sale!
I should add that when I left the room to get my ship last night, I made another purchase… and this was one I probably could have lived without. But Cherry on Top was still open, and their amazing build-your-own ice cream sandwiches were $1 off and, well, I'm only human. I went with vanilla ice cream sandwiched between chocolate chip cookies and rolled in M&M's. I think it was around $2.50 with the discount, and a gratuity was added. The cookie was a little harder than I expected, but it probably has to be so the whole thing doesn't just crumble in your hand the first time you try and take a bite.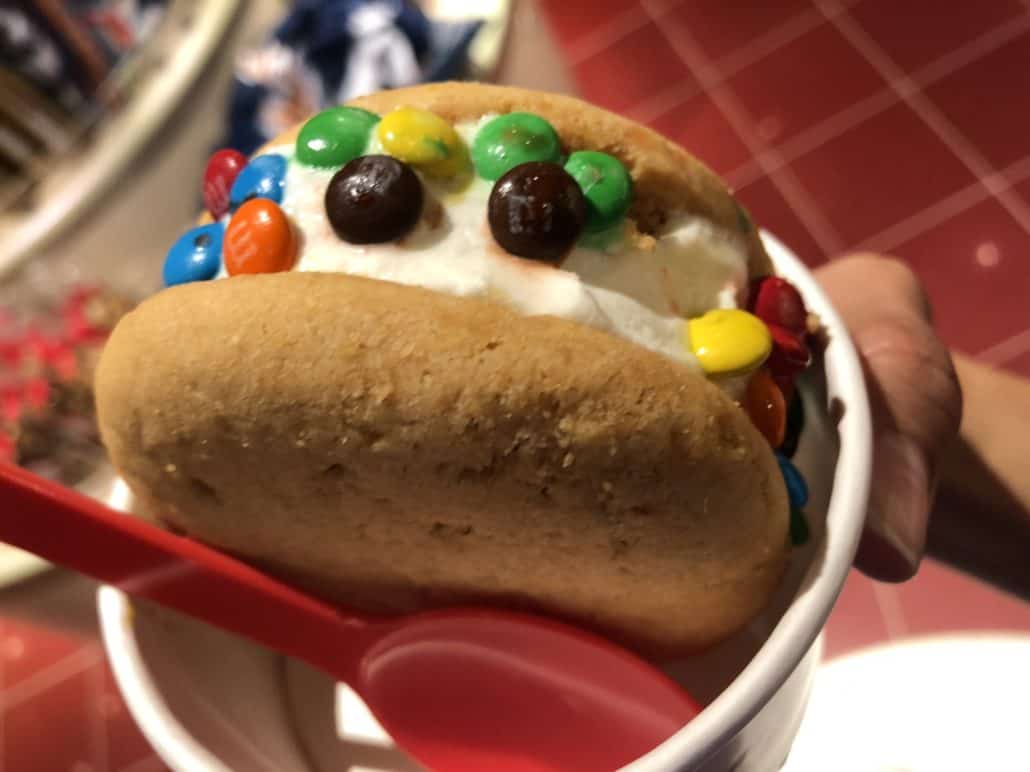 Carnival no longer allows you to order breakfast from room service on disembarkation morning, although you could tell from the number of order tags hanging on doors this morning that a lot of people either didn't know that or figured, "What the heck, maybe it'll work!" Hope they were prepared to be disappointed.
Because my flight was so early, I wound up carrying my own luggage off. The goal was to meet in the Reflections Dining Room at 6:30 a.m. to take advantage of priority disembarkation, but when I walked down to deck three, they were already allowing people off the ship, so our group walked off and was at the curb in less than five minutes. Because you clear customs at the airport in Barcelona or when leaving the country, you don't need to declare anything or fill out a customs form as you exit the ship. So much different than the states. We didn't even need to show our passports when we were getting off the ship.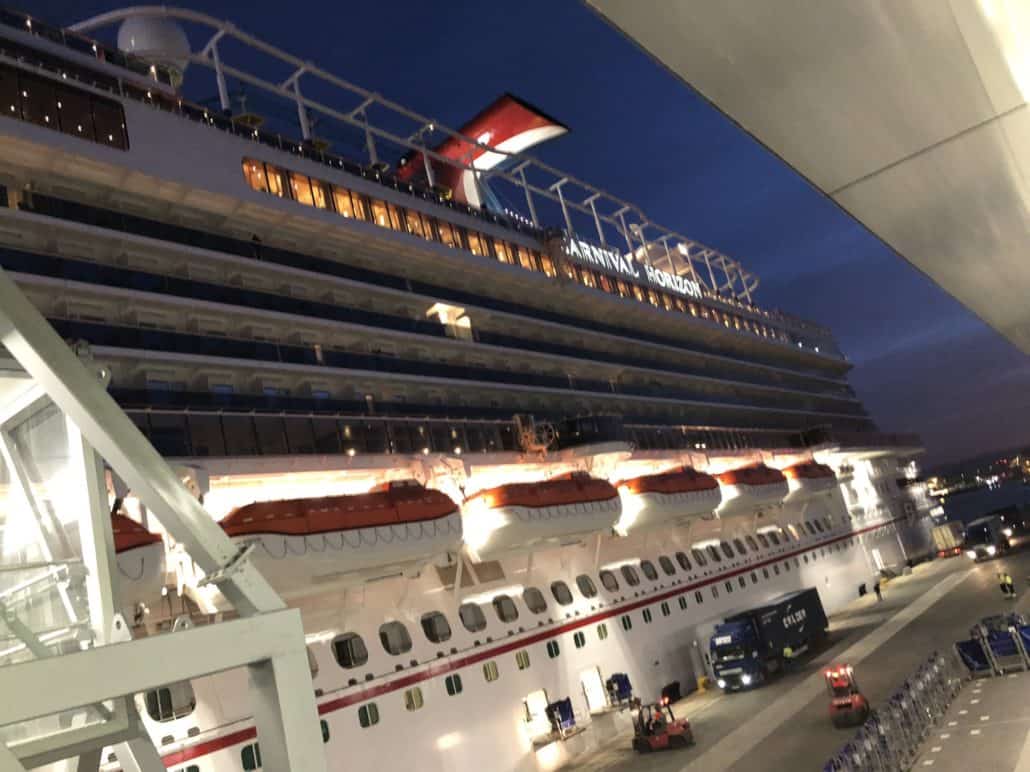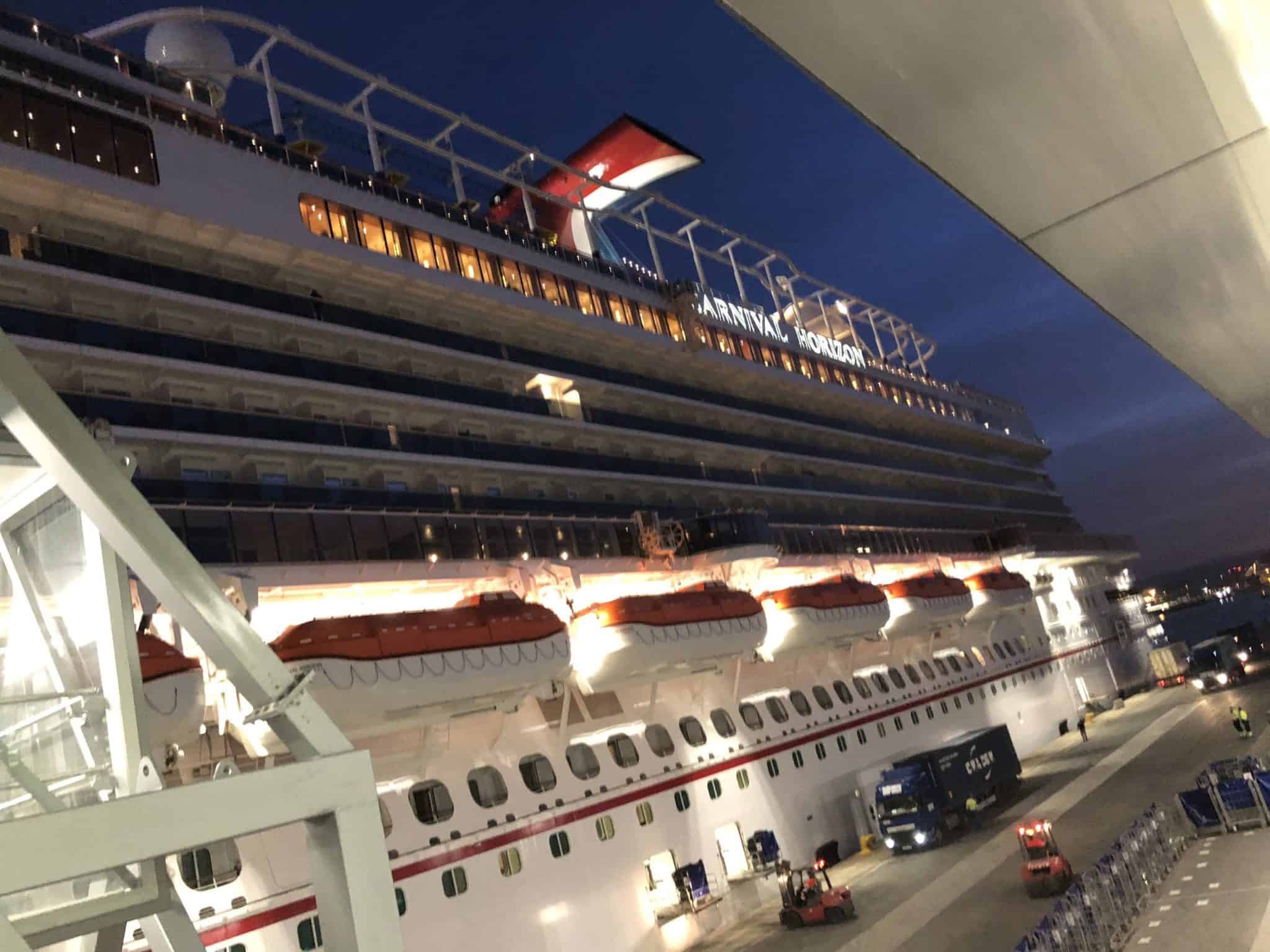 We wound up taking a cab to the airport, which cost 39 euros ($47 USD). We could have used the Carnival transfer option for about the same amount, but the last thing I wanted to do was wait in another line, so the cab made things easier. When we were heading to the airport we passed Norwegian Epic, a ship I had last seen in Port Canaveral about two months ago, so it was cool seeing her again in Barcelona.
Final Thoughts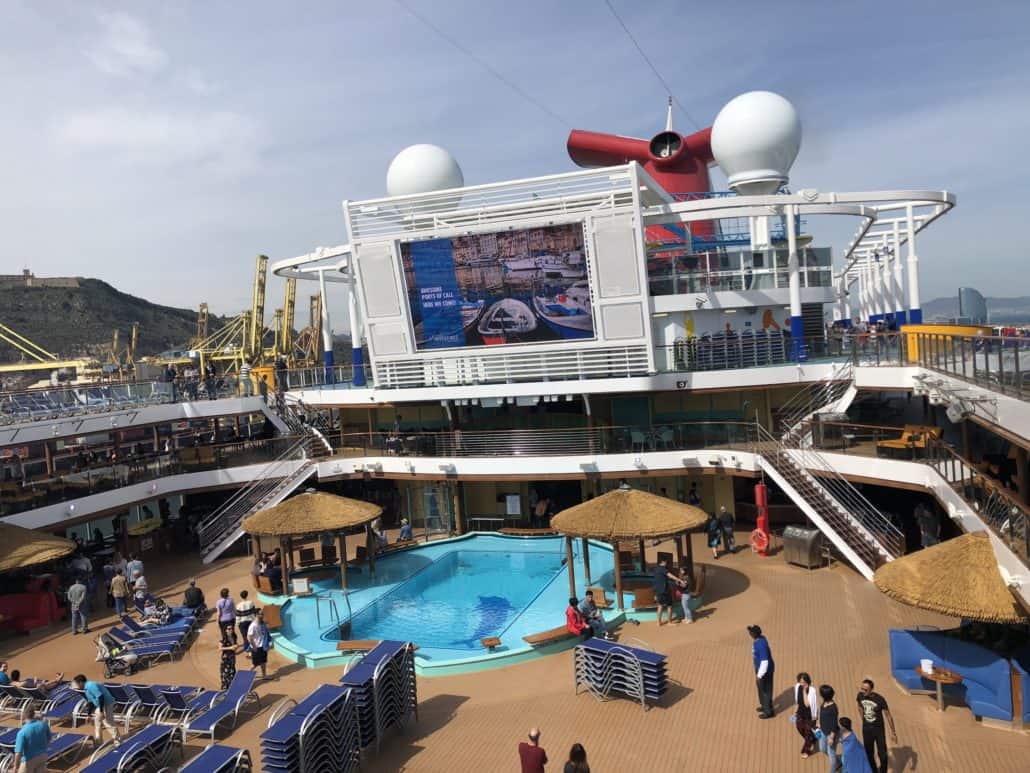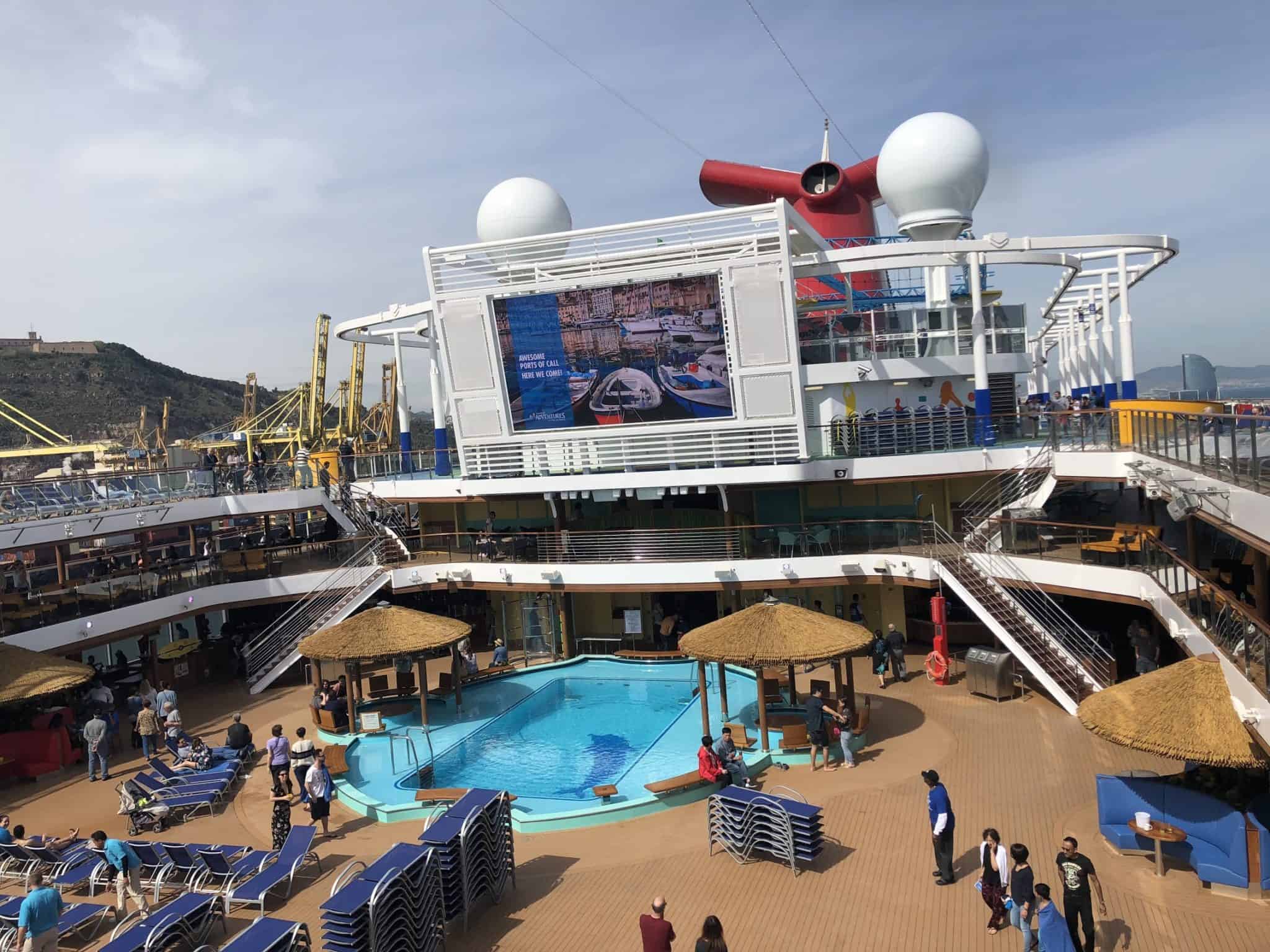 Our sailing was very port intensive and didn't really leave a lot of time to explore the ship, which is a big reason why I booked the transatlantic cruise in May. During that sailing, which is a 14-day trip, there will actually be six sea days in a row. I'm excited about that for several reasons. For one thing, it will give me a chance to explore the ship more than I was able to this week. After all, it's tough to get a real sense of the nightlife on board when you're so exhausted from hiking around gorgeous cities that after dinner, you want nothing more than to go to sleep. This will also give me a chance to hit some of the restaurants, bars and other venues that I wasn't able to this time around.
I don't think I'll be doing a trip report for the transatlantic. Instead, I'm going to take advantage of the time — and Carnival Horizon's better-than-expected internet speeds — to bring you a whole slew of reviews of the options available on this ship. We'll also be running our 10-part series, Everything Carnival Horizon, which will give you even more insights into this amazing ship.
So whether you're booked to sail on the Horizon, trying to decide if she's right for you or someone who — like me — basically loves reading anything and everything about cruise ships, we'll have you covered.