This morning, I ordered room service before making my way out the door to go for a quick run and try to catch the sunrise. To order room service, you just fill out the card in your stateroom and hang it on your door by 2:00 am. It's then collected and the next knock at the door is a crew member delivering your order the next morning.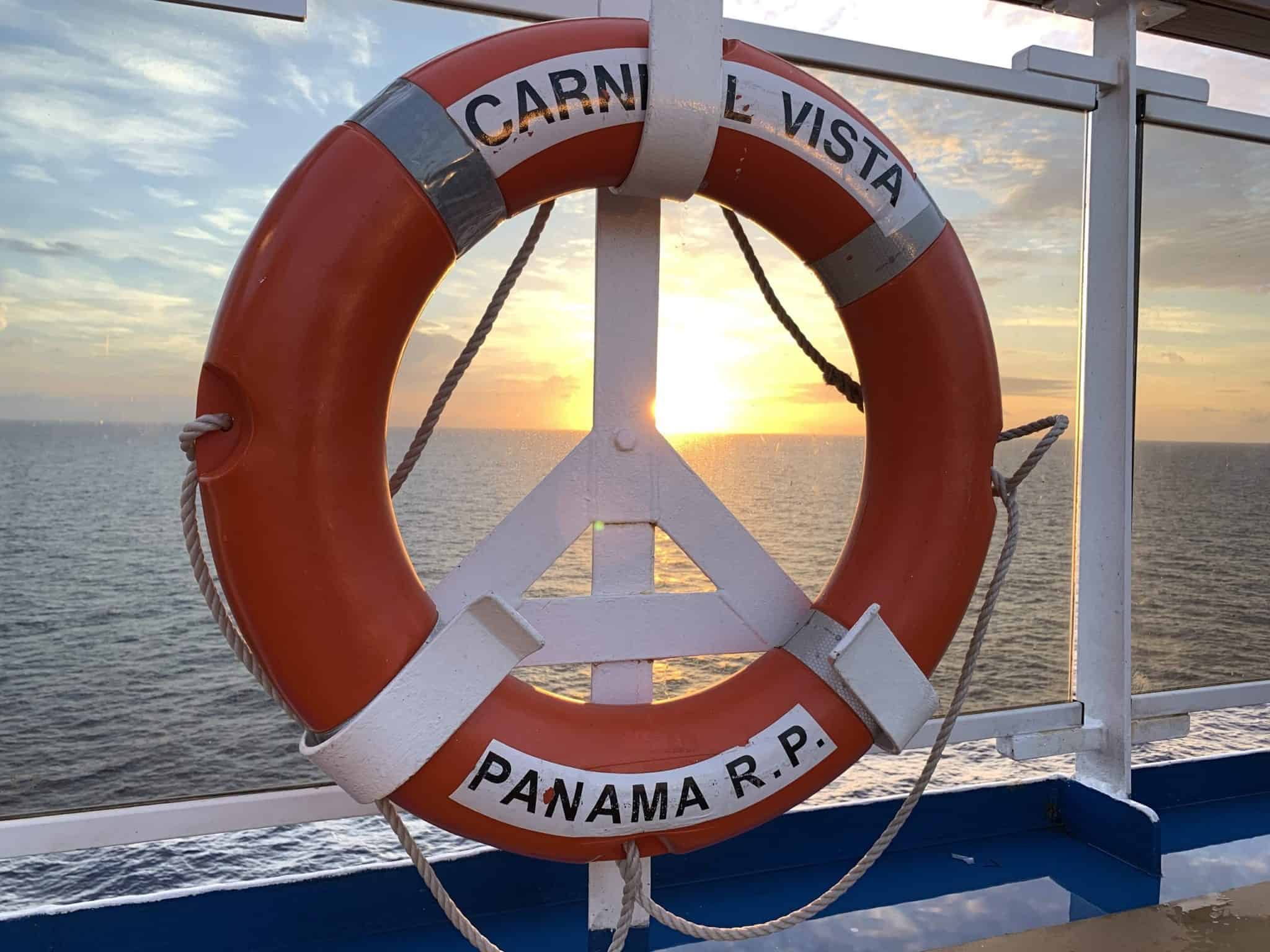 I noticed on this version of the room service menu they had a paid option, aside from all the complimentary items. The menu featured items like a crispy chicken sandwich on a sourdough bun with hashbrowns, or sausage-and-egg biscuit with hashbrowns or an English muffin with baked eggs and hashbrowns, each of which was $3.
If you wanted to get a bagel and lox (smoked salmon), you could order that for $5. Since I'm not a huge breakfast person, a pot of coffee and sliced melon were great for me…. and free, too.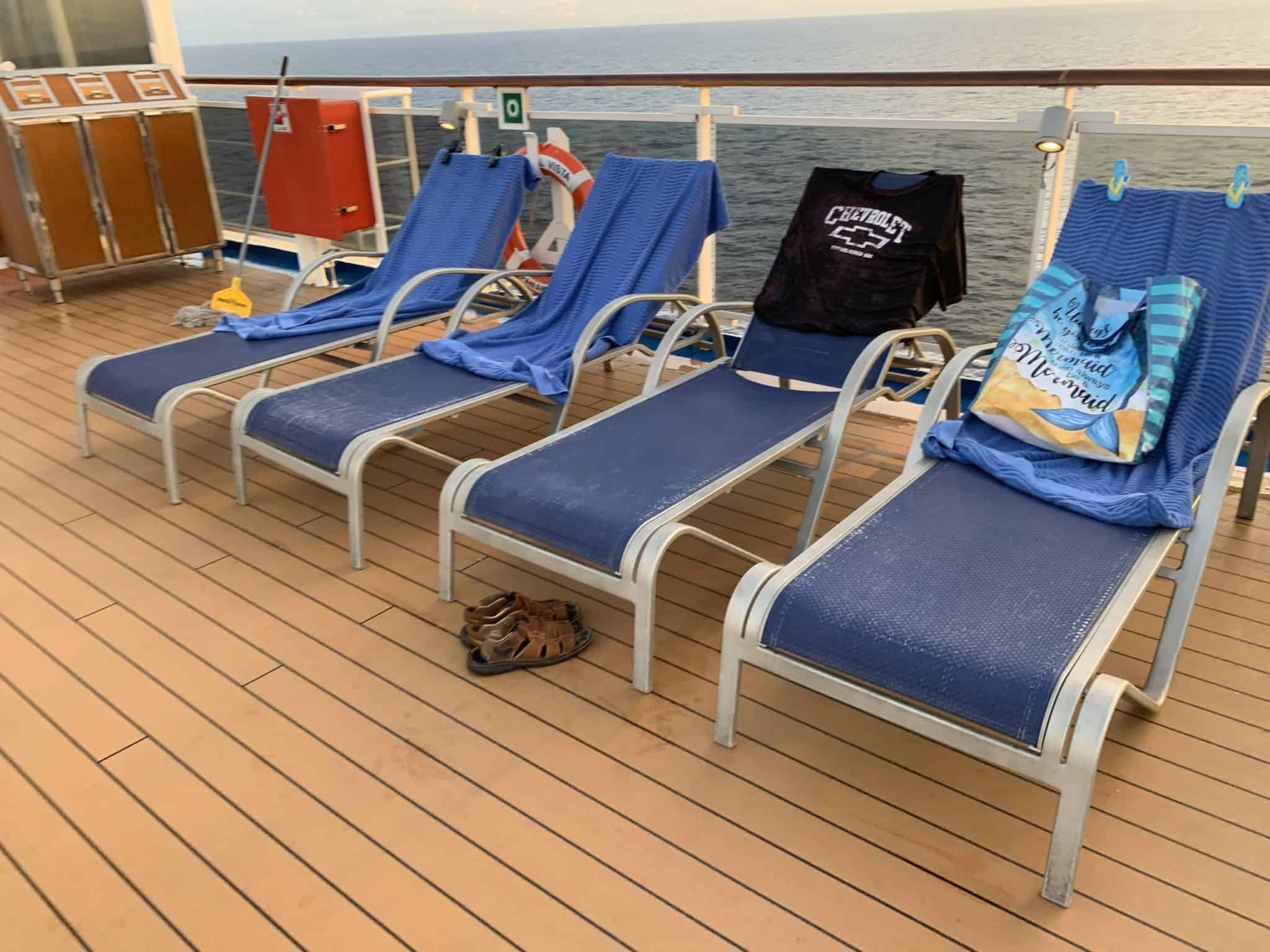 If there's one thing that's awesome about waking up early, it's being out on deck when the rest of the ship is sleeping. There's something about sitting there waiting for the sun to come up. Usually, I hit the gym bright and early, but this morning I did my jog in the salty Gulf air.
After my run, I noticed that my phone seemed to think I'd run a whole lot farther than I actually had. Turns out that because I didn't have my phone in airplane mode, the Nike app tracked the ship's position as opposed to the route I ran.
Since the CHEERS! package was available to me as of 6:00 am, it was time to put that puppy to use. No, I wasn't looking for a Bloody Mary or morning mimosa… I was headed for the Havana Bar to get a Cuban Coffee.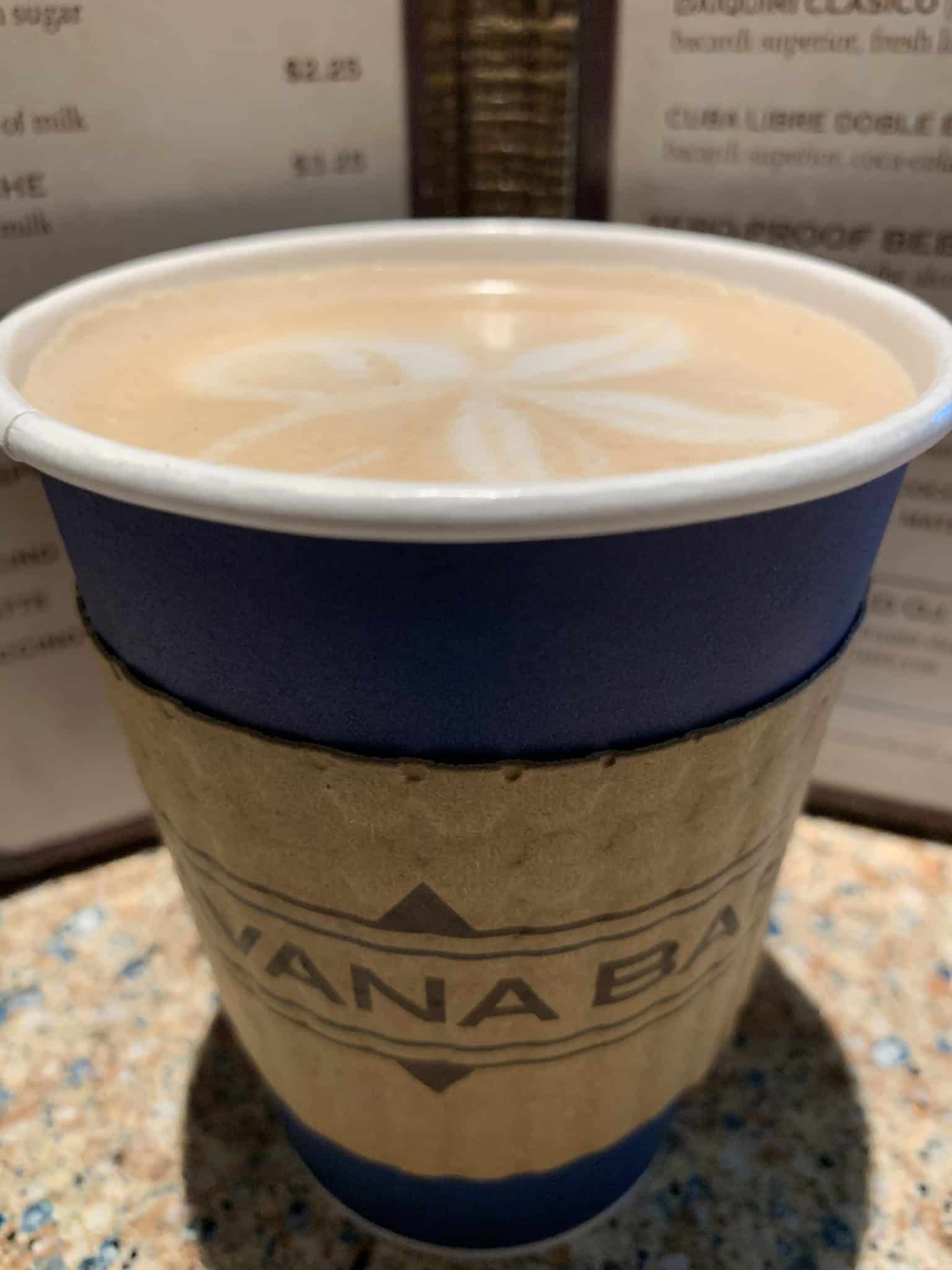 One thing I always do with the beverage package is making sure to pick up bottled water with every purchase so I can stay hydrated. If I don't wind up drinking it before I get back to the stateroom, then it goes in the refrigerator for consumption at a later time.
Usually, I'll do the Sea Day brunch when it's open because it's so good and they have great selections, but today I opted to hit the trifecta at BlueIguana Cantina: a breakfast burrito, arepa, and huevos rancheros. There's rarely a line at breakfast time, because many people don't realize it's open.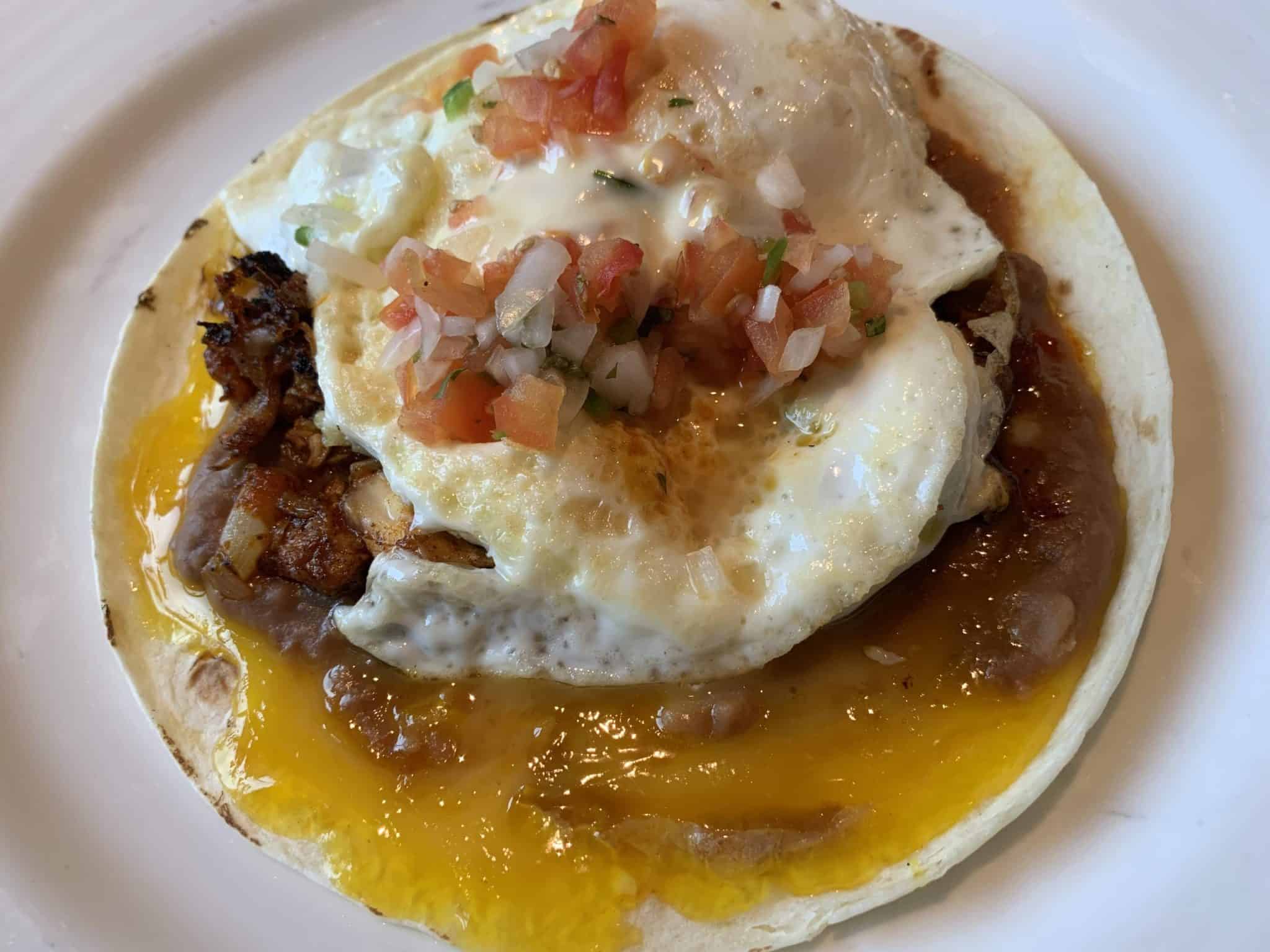 After breakfast, I found a quiet spot on deck 11 to read this page-turner of a book, Devils on the Deep Blue Sea. The book details what the cruise industry was like when it was just started getting popular in the 60s and 70s in Miami. It also shares some pretty wild stories and includes a lot of cool facts, like that Ted Arison (founder of Carnival Cruise Line) was originally a partner in Norwegian Cruise Line before starting his own company.
There were your typical sea day activities going on by the pool — the hairy chest contest, dancing, a DJ and games — but most importantly, there was beautiful weather.
Come lunchtime I was craving seafood, so I headed over to the Seafood Shack. This New England-style eatery first debuted on this very ship back in 2016. Since then it has expanded to a handful of other ship, typically taking over the former Indian food station on the aft of the lido deck. They had two pounds of garlic blue crabs for $15 so I tried them.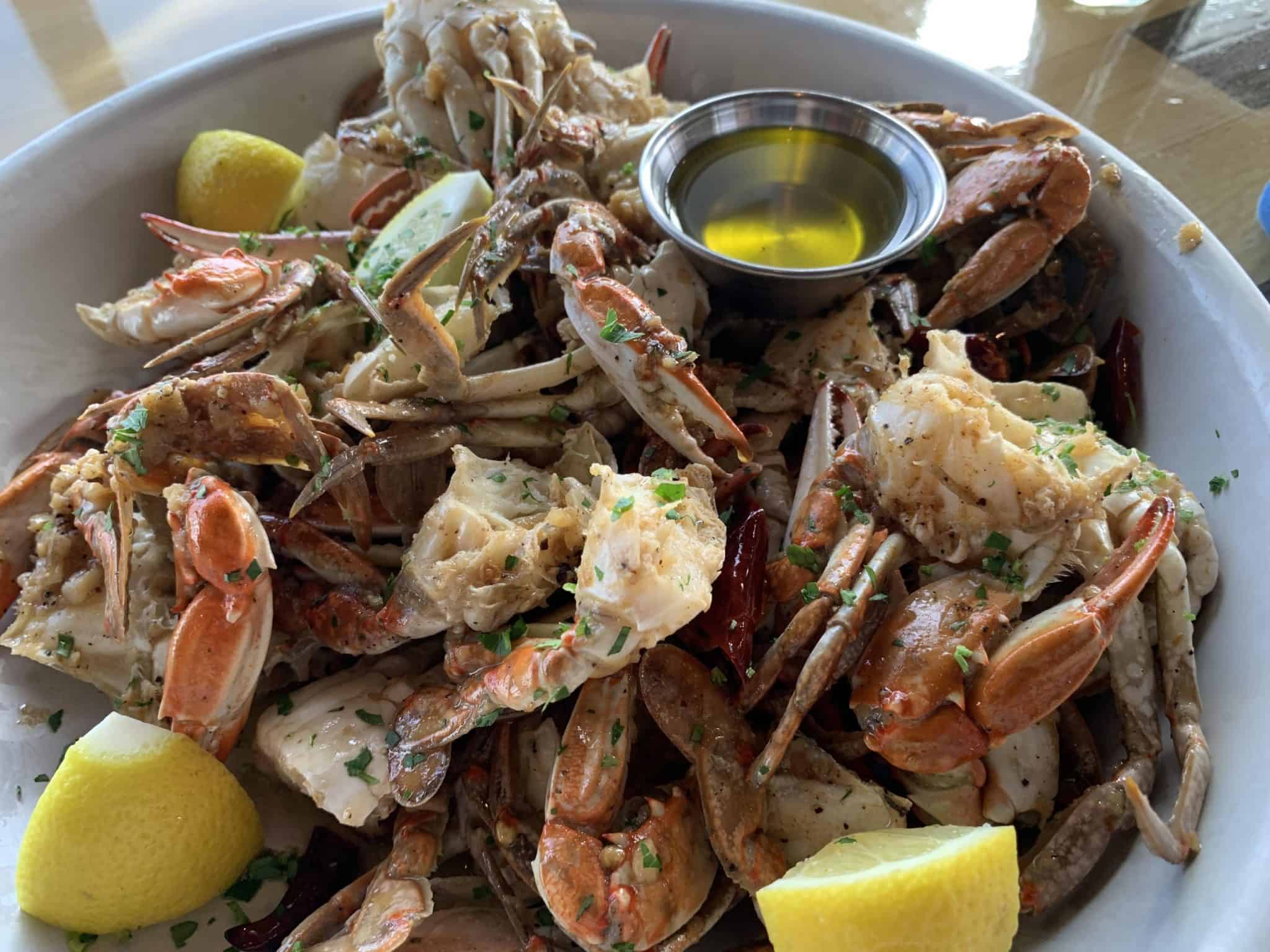 One thing I forgot was how time-consuming it is to pick the meat out of blue crabs.. They're not like Alaska King Crab or Snow Crabs where you crack a giant leg and pull the meat out. Blue crabs are a lot smaller, so you have to carefully pick the meat out.
Next time I order crabs on the ship, it will be the larger ones. You did get plenty of crabs for the money, though. Because they are steamed to order, it took about 15-minutes.
After lunch, I headed down to the Havana Bar to do some editing. This place is always very quiet on sea days. Typically, the most action you'll see in there is people either walking in and out of the Havana Retreat via the back door or guests playing board games at one of the tables lining the entrance.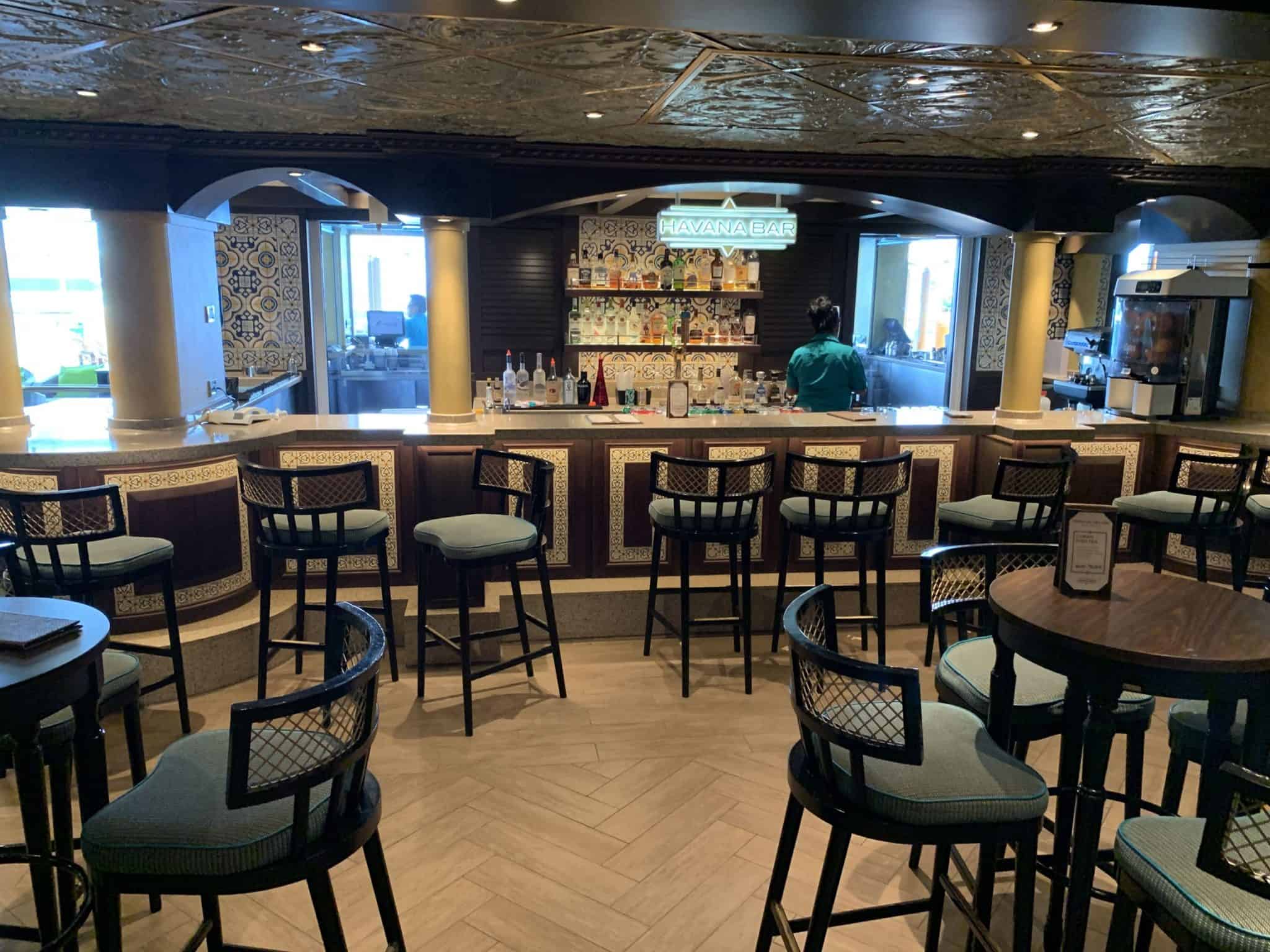 It's always so random when you just start talking to guests on the ship. A couple sat down next to me at the bar and we started talking. They are originally from the West Coast and now live in North Carolina, but plan on retiring to Ponte Vedra, Florida.
As it happens, that's where I grew up…  and the kicker is that the house they're buying is three miles from the one I grew up in. Further proof that it really is a small world. Who would've thought that when sailing from Texas you'd randomly meet someone on a ship carrying 4,000 people with such a close connection? That was pretty cool.
It was formal night, so everyone was dressed to the nines for the captain's toast on the staircase in the main atrium. The toast was led by the cruise director, Kyndall Fire, with a couple of words being said by our captain. I wound up having dinner in the main dining room with some folks that I had sailed with in the past including Miss Paulette, who was kind enough to extend the invitation.
We sat in the aft dining room at a table for six. It was a nice meal and, as if the world hadn't already proven how random things can be,  I sat next to a Cruise Radio listener. It's always fun to put a face to the name of a listener, not to mention feedback they might have.
The service was great in the main dining room, as was the food. The beverage service was a little slow, but that kept me from drinking too many vodka sodas.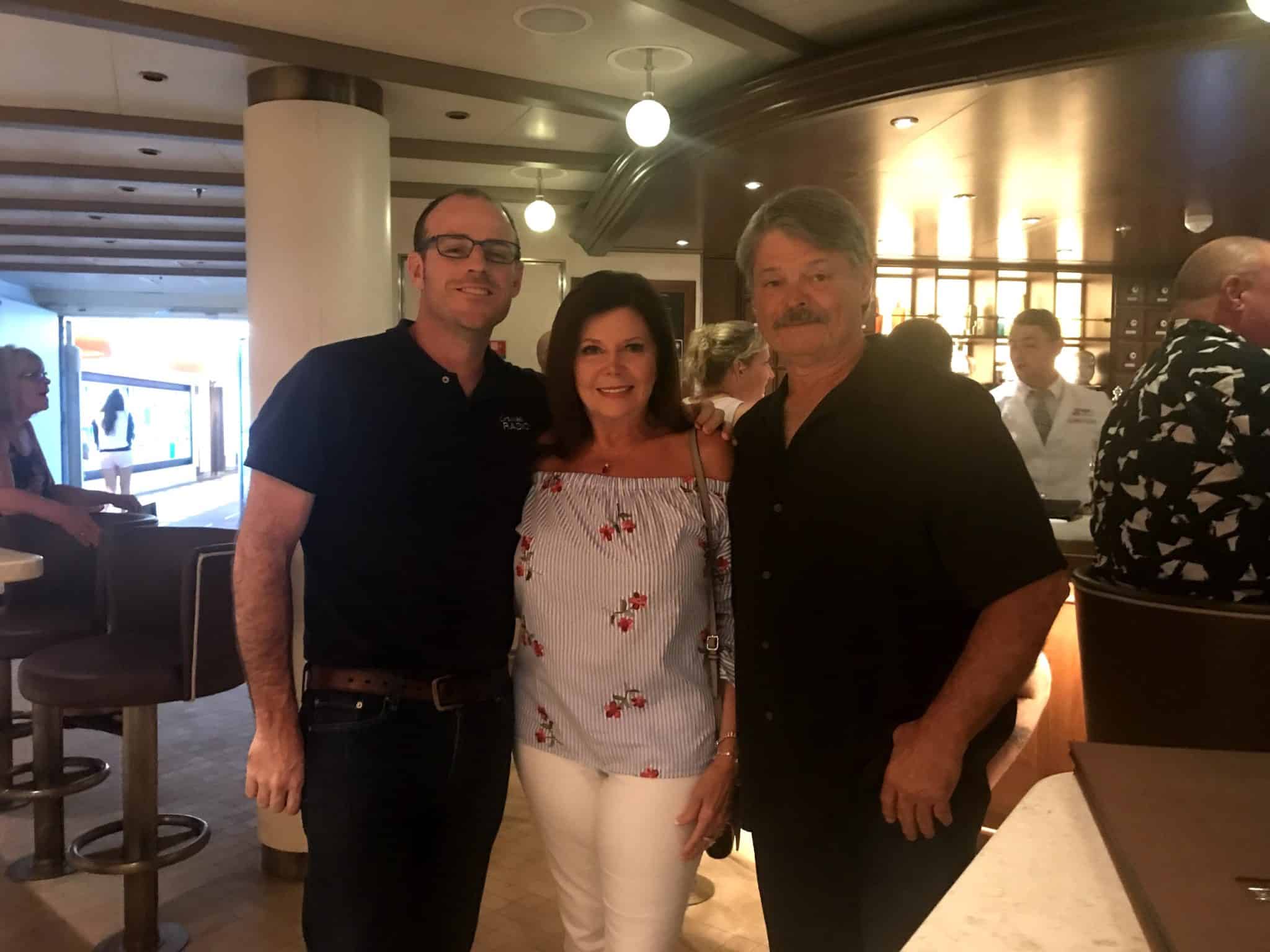 Afterwards, we dropped by the Alchemy Bar for a nightcap. As usual, this joint was jumping. It seems safe to say that Alchemy Bar has, since it's introduction, become one of the most popular spots on Carnival ships for pre- and post-dinner drinks.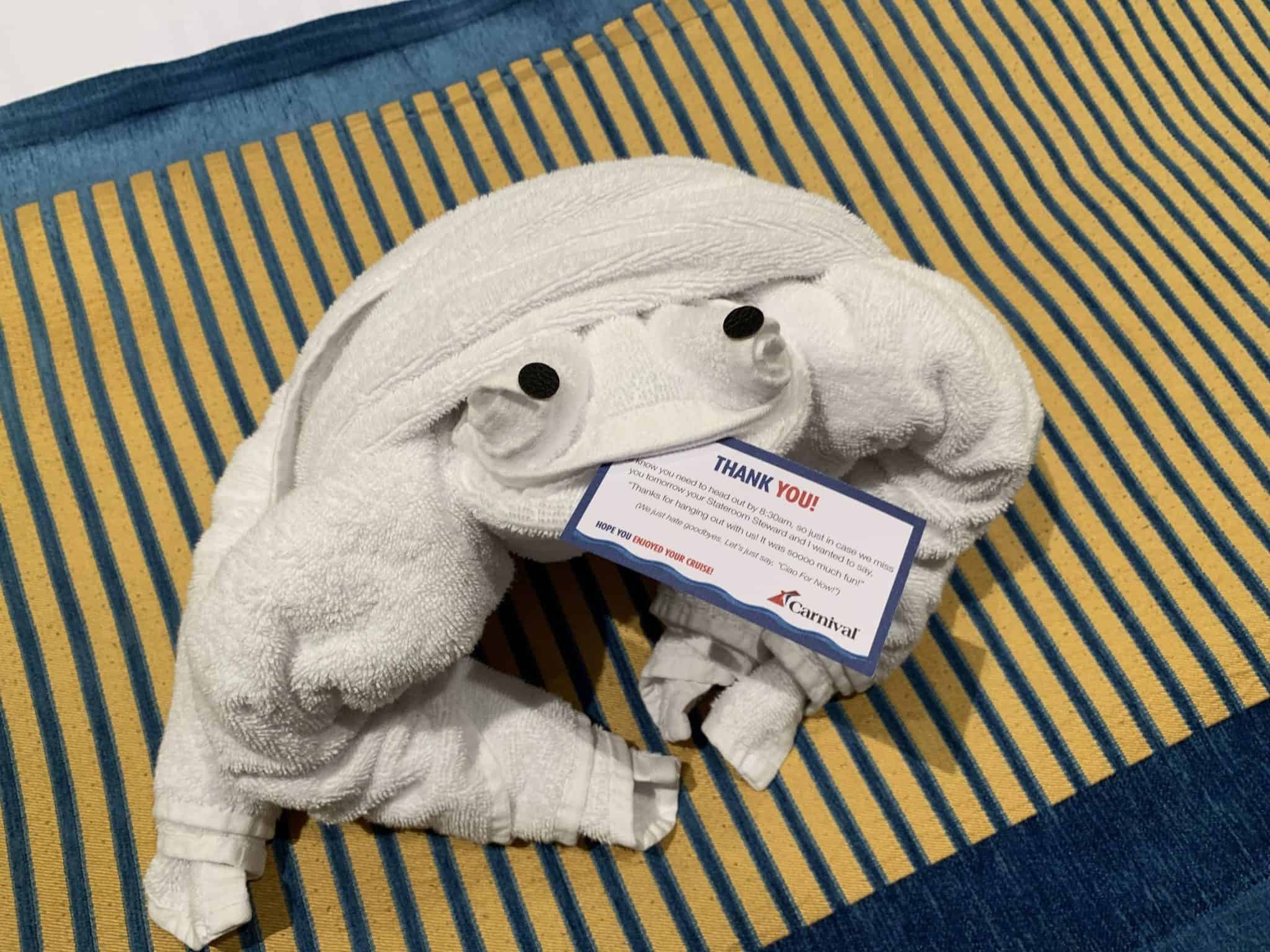 Eventually, I headed back to the stateroom. After all, we would be arriving at Cozumel in the morning, and I wanted to be ready.