This has been a bitter-sweet week for me as the Holland America ms Eurodam returned to several of the hurricane-damaged islands for the first time since the storms. Earlier this week, it was Grand Turk, and today it was St. Thomas. I woke up around 5 a.m. to watch as we pulled into St. Thomas. The sun was rising over the mountains off the starboard side of the ship and, despite the trepidation I'd been feeling about this port visit, a sense of tranquility came over me.
The ms Eurodam Returns to St. Thomas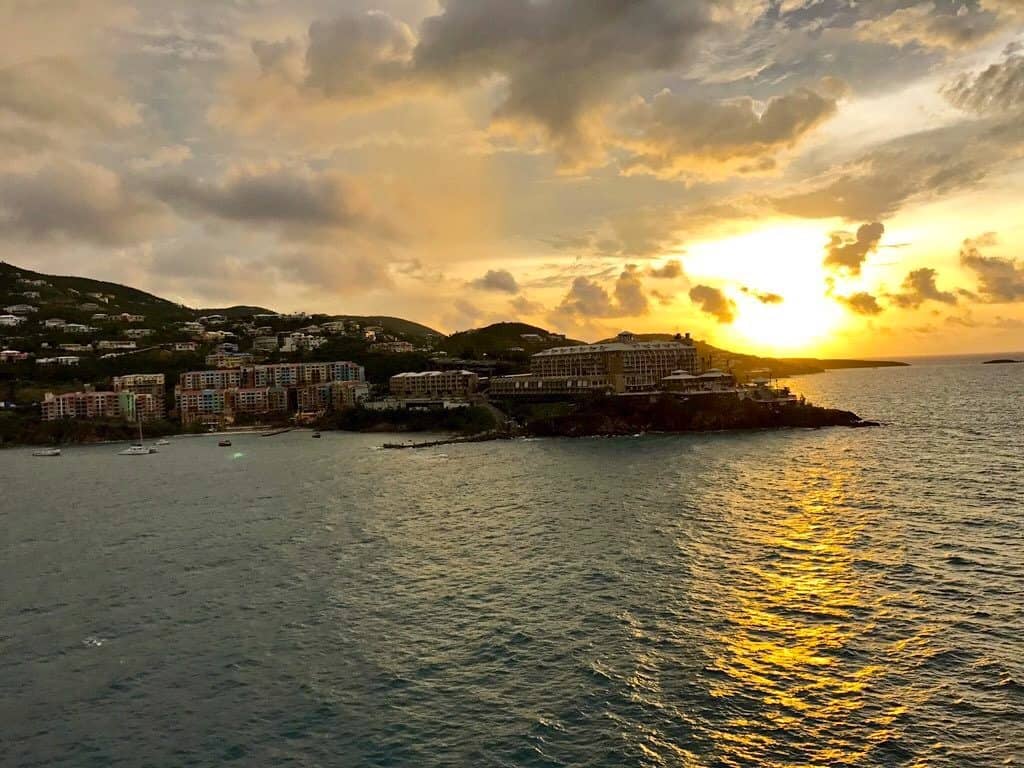 Because I was flying home later that day, I had to clear customs just before 8 a.m. down in the Hudson Room on deck three. From there I got my passport back, and we set out to explore the island. I didn't have a lot of time, because I'd have to catch a shuttle to the airport, so 15 minutes later I hit the ground running in order to pack as much into the next four hours as I possibly could.
The shops and restaurants are starting to open again, so we opted to eat breakfast at a local bakery right off the pier. I wasn't super hungry, so I got a BLT on a bagel and a cup of coffee. After breakfast, we walked along the pier where nothing could disguise the fact that that only two months earlier, a storm with 220 mph winds had blown through.
We talked with some of the locals to find out how they were making out. Proving just how resilient the human spirit is, these people — who'd been subjected to the kind of weather incident that most of us can never imagine — were largely optimistic. The attitude of most islanders was one you hear time and again from people who survive catastrophic events: "Material things are replaceable, lives aren't." More than a few told of trying to get off the island before the storm hit, but being unable to as one after another, flights were canceled.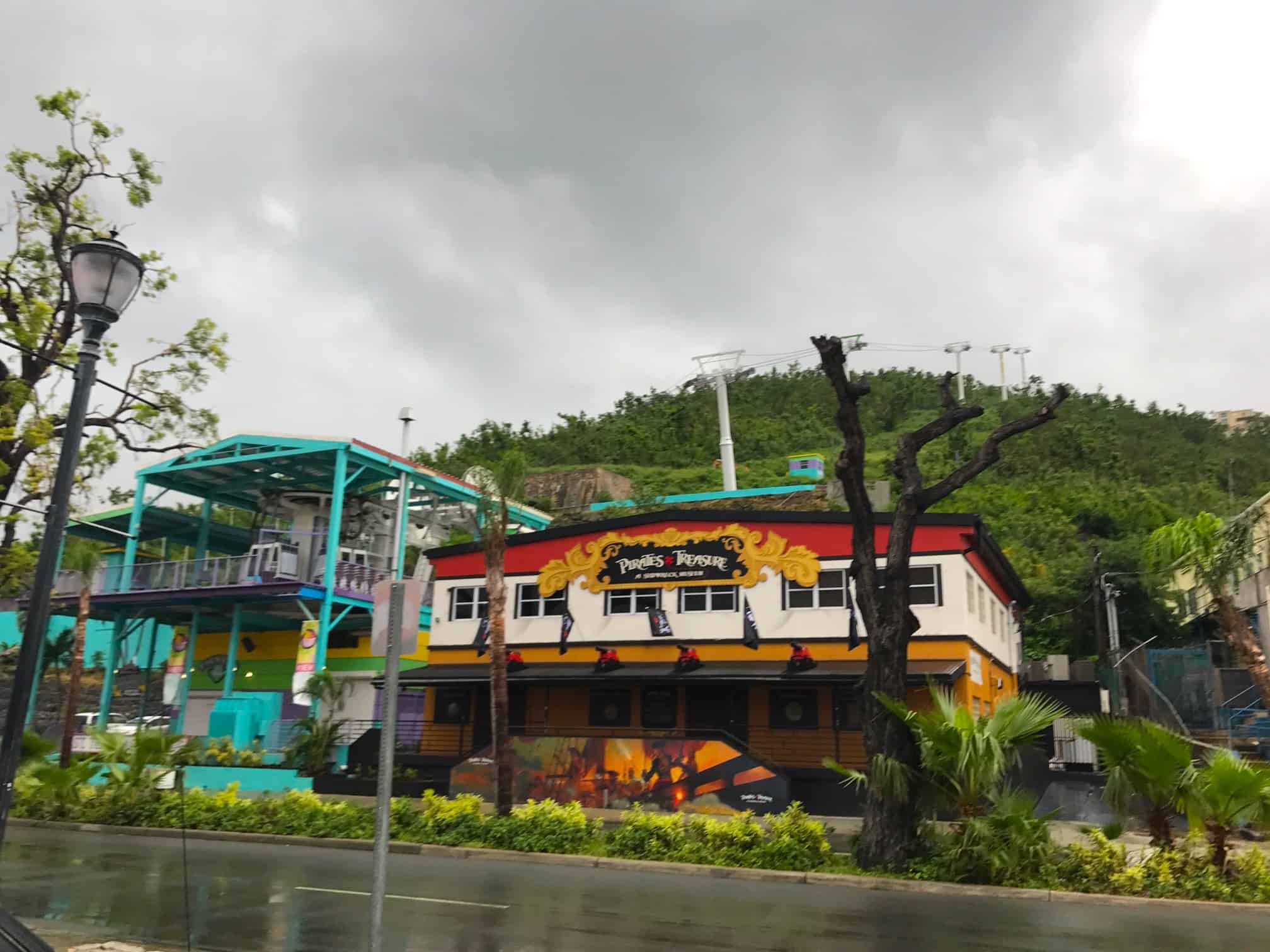 I did notice that the Skyride to Paradise Point is still closed. Obviously, this is one of the most popular tourist attractions in St. Thomas, making it something they'll want to get up and running as soon as possible. But according to the attraction's Facebook page, it could be a while."I am sorry to say that the property is not open at this time," it reads. "The property is waiting for the electric to be restored so repairs can be made."
We'd booked a two-hour excursion that would tour the island in an open-air jeep. We met at the pier and boarded the jeeps, then began making our way up the mountain. Soon, we were at a lookout area far above Megan's Bay. We eventually headed up to the second highest point on the island, topped by two cell phone towers. One was a stunning example of the hurricane's power, reduced to a twisted pile of steel, while the other stood tall.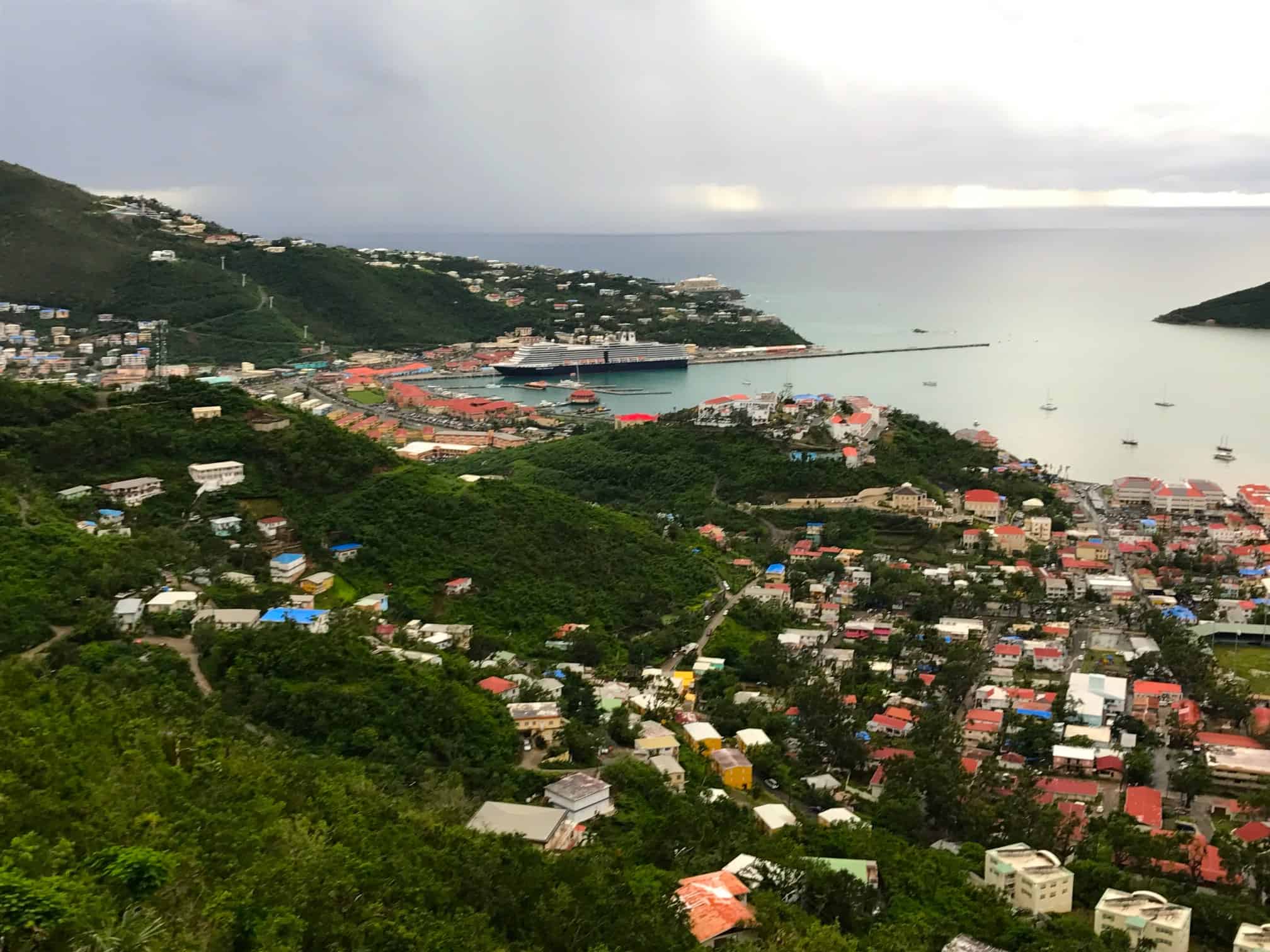 We eventually arrived at the top of a mountain with an elevation of 1500 feet above sea level, and the views were stunning. Mountain Top claims to have created the first banana daiquiri and while I don't know if that's true, we sure as heck weren't going to leave without trying one.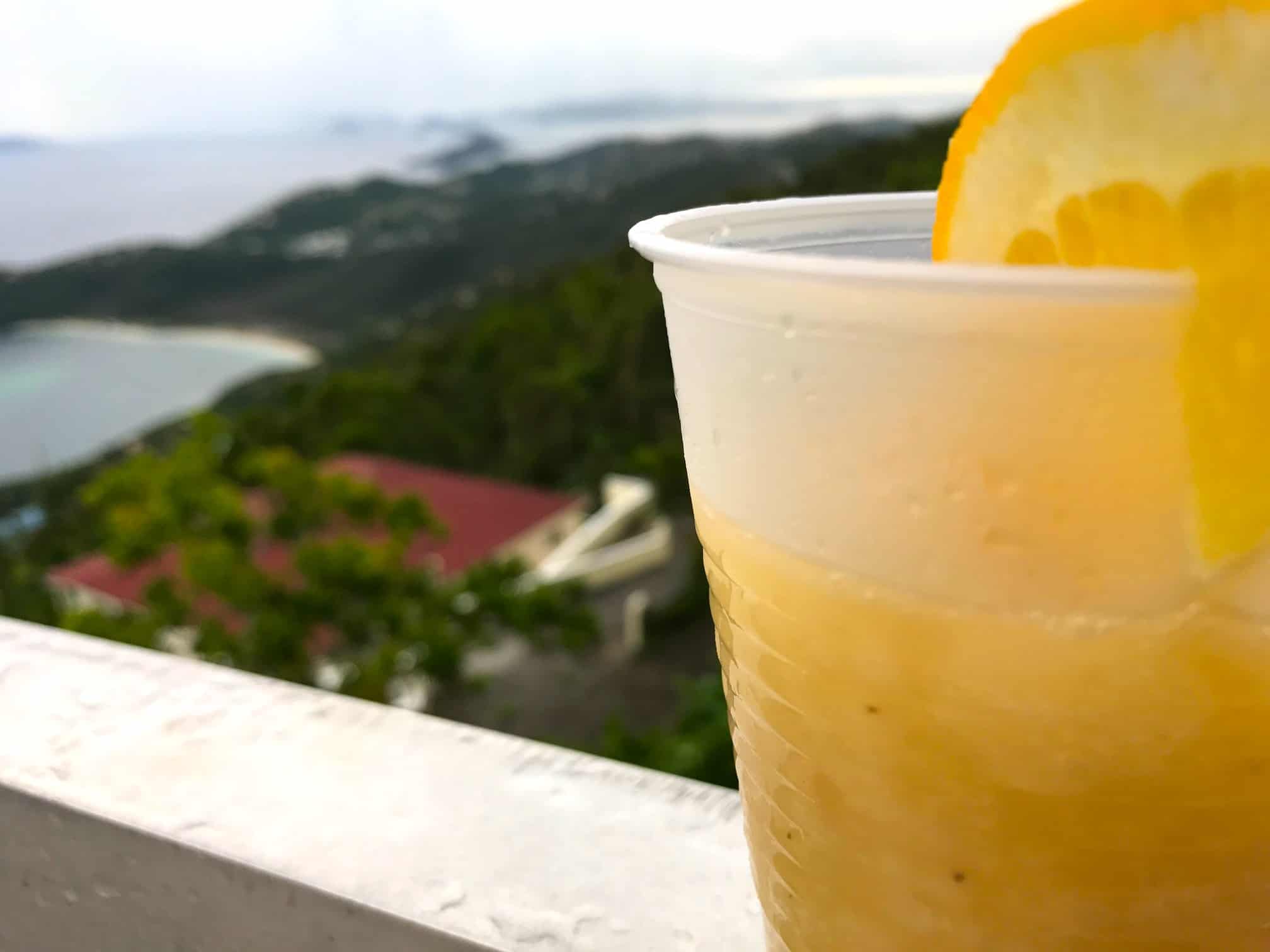 My cell phone service was awful on the island. Since that hasn't been the case in the past,  I'm assuming they are still trying to get things up and running. The hum of generators could be heard everywhere you went. The further from the port you got — and the higher into the mountains — the more severe the damage seemed to be. At one point, there were even power lines strewn across the roadway.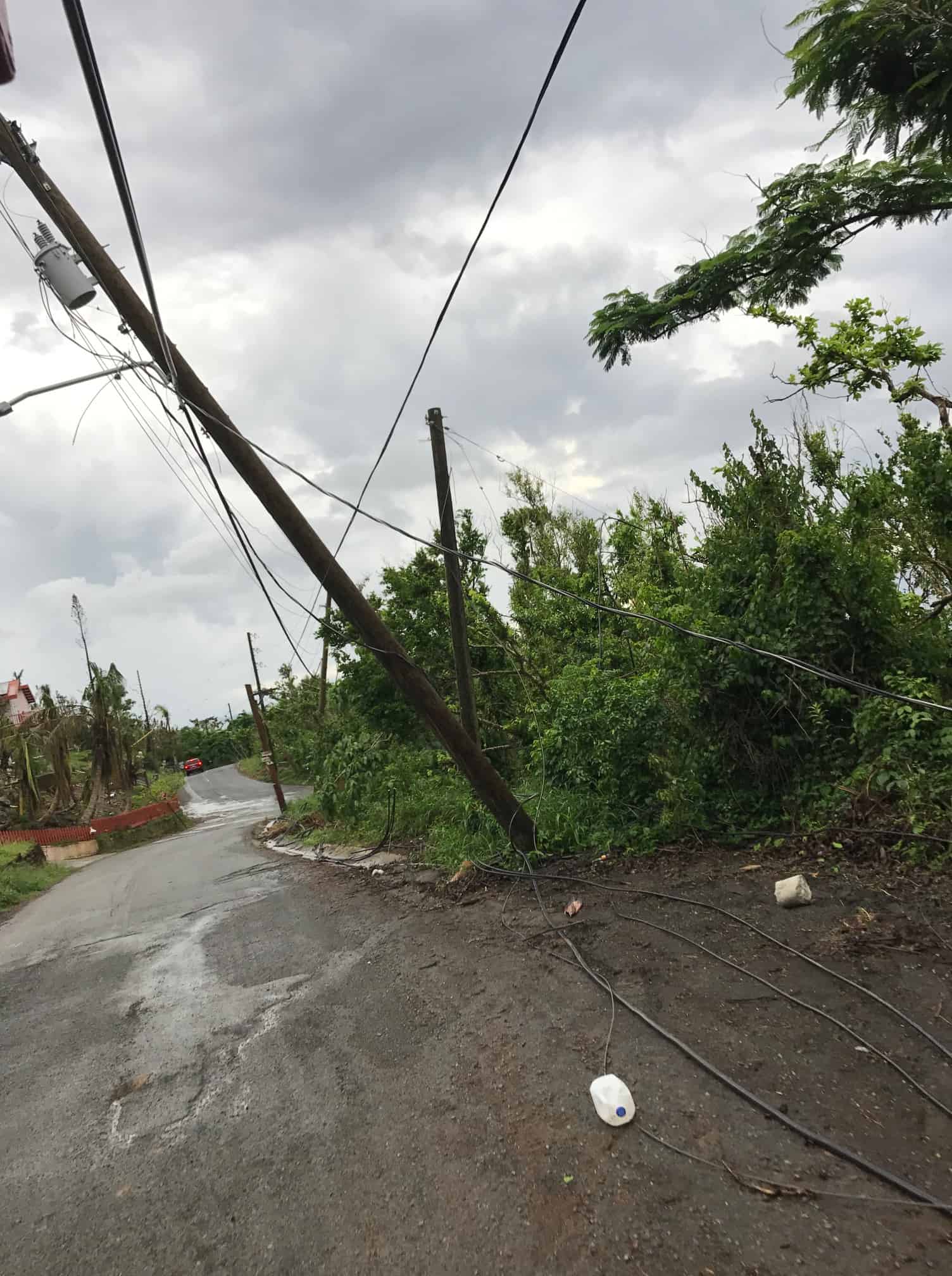 I noticed that we were seeing a lot of blue-topped homes and asked our tour guide for an explanation. He told us that as part of something called — appropriately enough — Operation Blue Roof, FEMA is installing fiber-reinforced blue plastic sheeting to cover the damaged roofs until permanent repairs can be made. This allowed people to at least remain in their homes even as they wait for a more permanent solution. In fact, FEMA chartered the Grand Celebration (formerly the Carnival Celebration), which is housing relief workers and will be until the end of the year.
Returning to the ms Eurodam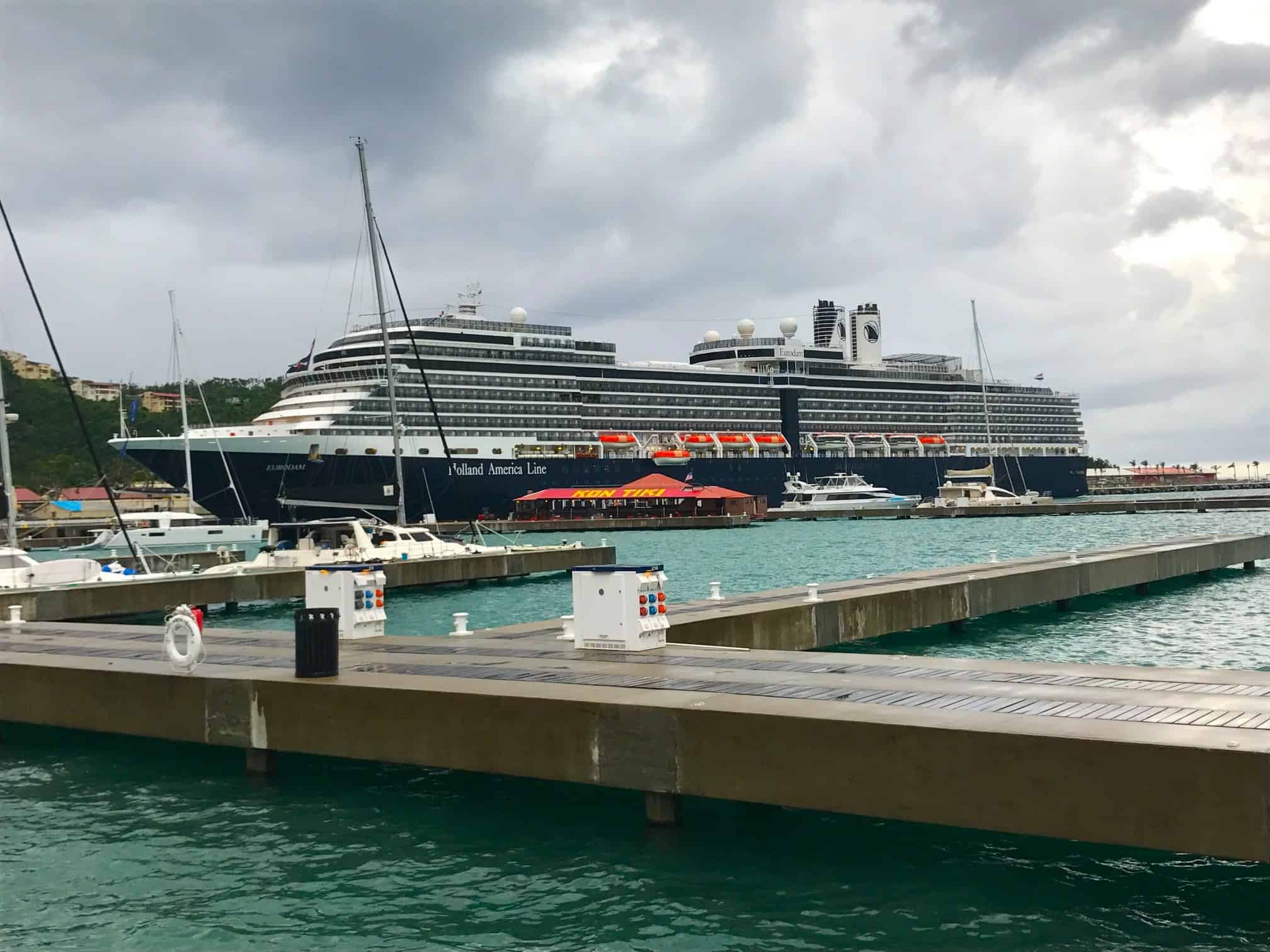 We got back to the ship around 11:30 a.m., and my airport transfer was at noon. I quickly double-checked to make sure I wasn't leaving anything behind and went down to the gangway to meet the port agent and head to the airport.
A lot of people have asked me if the ms Eurodam terminated in St. Thomas. The cruise is actually a seven-night Eastern Caribbean voyage that was round-trip out of Port Everglades. I had a scheduling conflict, so I reluctantly had to cut the trip short and fly home from St. Thomas. The rest of the passengers went on to enjoy another sea day and visit Half Moon Cay (which I really regret having had to miss, as it's one of my favorite stops!) before returning to Florida on Sunday.
Final Thoughts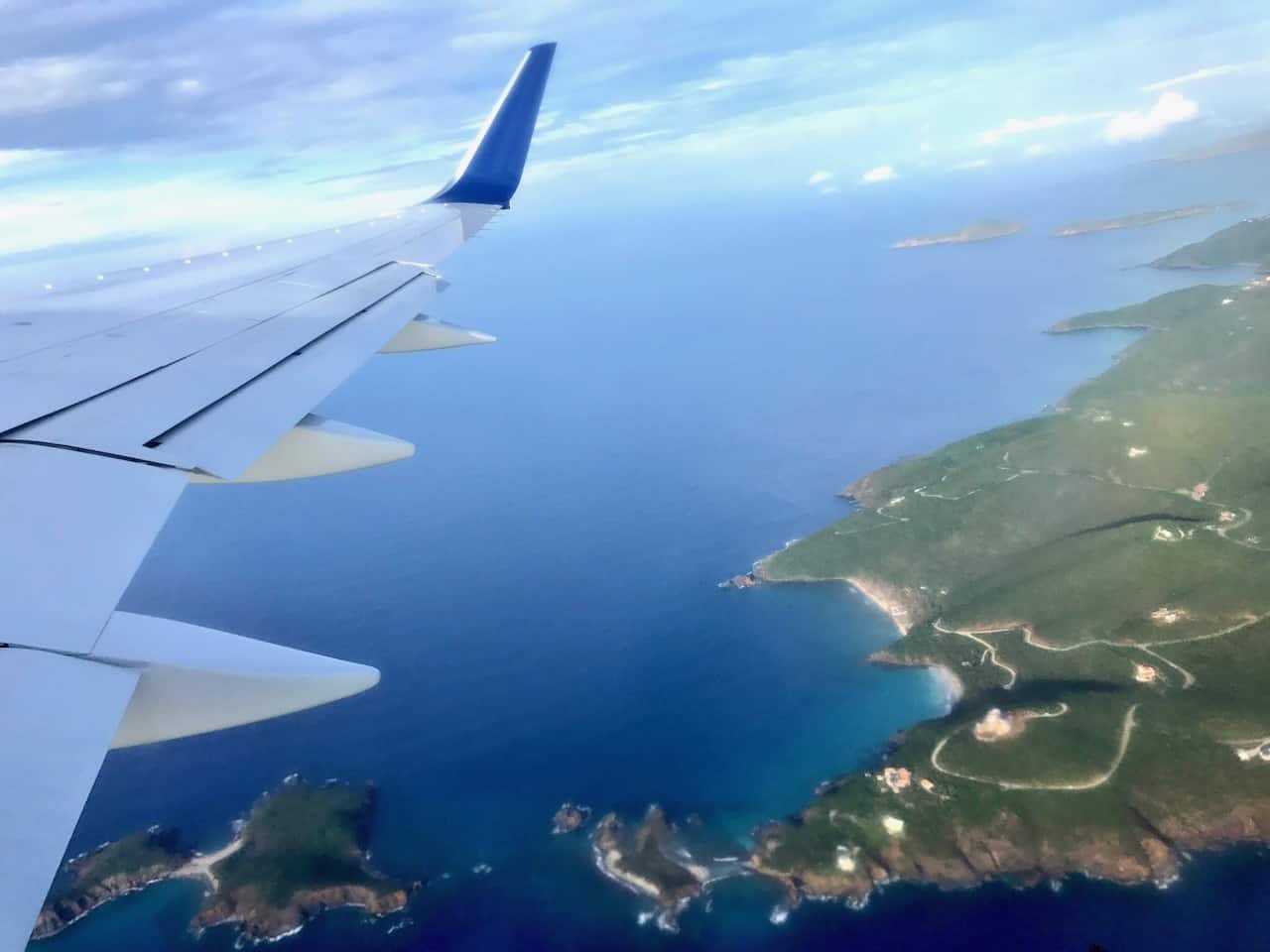 Sitting on the plane heading for home, I couldn't help thinking about the places I'd visited and what I'd seen there over the past few days. And what did I conclude? A couple of important things.
•  As numerous people told me in the ports that were recovering from the storms, everything except life is replaceable. Be grateful for every day, no matter how crappy it might seem at the moment.
• It's important to support local businesses when you travel. Grand Turk, St. Thomas and the other ports visited by the cruise ships rely heavily on tourism for their survival. Whether it's a place you've visited once before or a thousand times, getting off the ship and pumping a little cash into the local economy is always a positive thing. Plus, there's nothing better than experiencing local culture, whether it's enjoying a meal prepared with fresh, local ingredients or sitting in a bar buying a drink for someone and hearing their story.
• The Caribbean is open for business. Yes, not everything is the way it was. Some things probably won't be for a very long time. But the beaches are gorgeous, the people are excited to have cruise ships back and there are all kinds of adventures to be had.
I'll have more on the experience on Holland America's ms Eurodam in the coming weeks, including restaurant reviews and more. In the meantime, if you missed any of the previous entries from my Eurodam trip reports, check them out here.