Greetings from the North Sea off the coast of Scotland, where it's actually still a teeny bit light outside even though it's nearly 10:30 pm.
You can read yesterday's Trip Report here.
Today the ship stopped in Edinburgh, Scotland. We did the free included excursion, which was a highlights tour of the city. Our time slot wasn't until 12:50 pm, so we had plenty of time to eat breakfast and get around in the morning. My mom and I parted ways; she ate in the main dining room while I got ready, and then I went to try out Mamsen's while she got ready.
Mamsen's is the Norwegian deli on the ship located in the Explorer's Lounge, which is open at various times throughout the day, including for a late riser's breakfast and late at night for when you get the munchies before bed! I'd heard about their homemade Norwegian waffles with berries on top, so decided to make that my breakfast this morning. It did not disappoint! I'll definitely be eating one of those waffles again soon.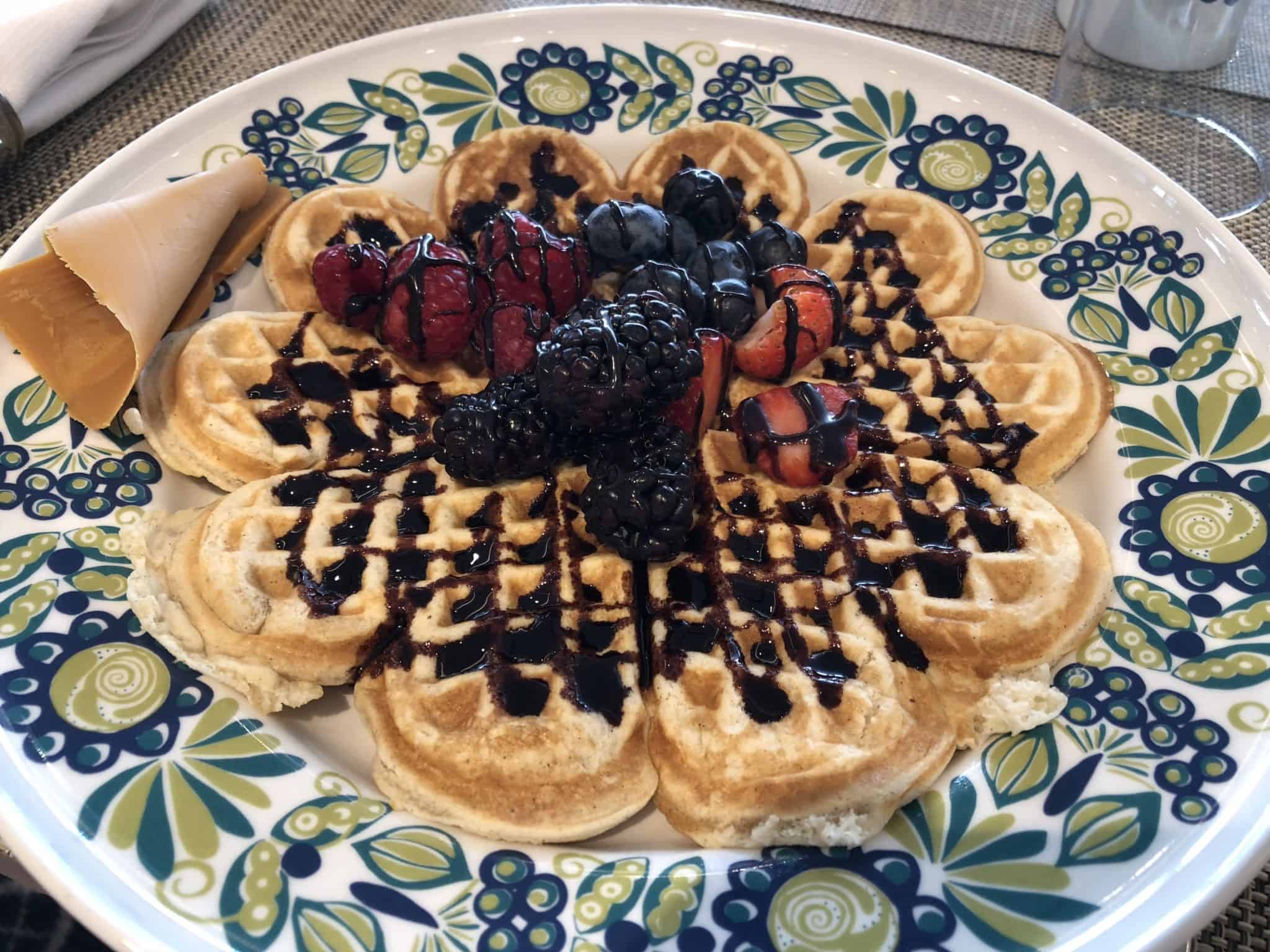 Edinburgh Highlights
Edinburgh is a tender port, so we had about a 20-minute boat ride from the ship to shore. Once we stepped onto land, we joined a line of guests per the direction of Viking staff, who tell you which bus to get on for your specific excursion. We were directed to Bus #22 and hopped on.
Shortly thereafter, another staff member got up in the front and told everyone that our bus had a flat tire and we needed to switch to another coach. We were just thankful they discovered it before we rolled out!
Most of the excursion was riding around and looking at various sites while our tour guide explained them and told us some of the city's history as we drove along. We secretly speculated that perhaps our tour guide was a former teacher, because not only did we stop a couple times to get out and take photos of various prestigious colleges (high schools), but she also told us a lot about high schools, universities, and technical colleges as we drove past them.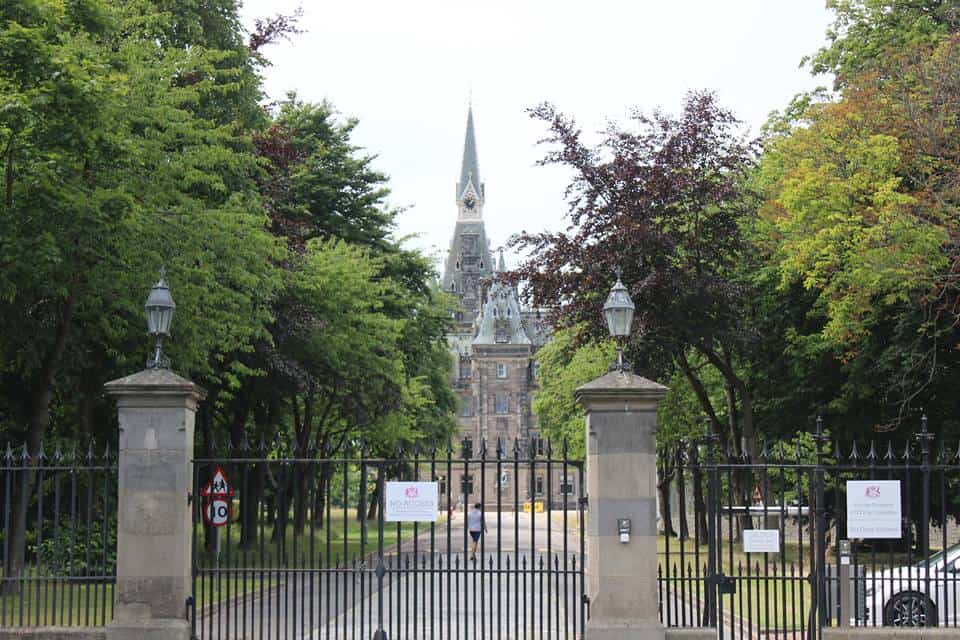 I must admit though that it's absolutely crazy how prestigious and expensive some of these primary schools are in Edinburgh – we stopped at the gate to Fettes College, which costs nearly £40,000  per year. This isn't a university, this is a private boarding school for school-age children. It costs nearly that much for kids that commute there each day, too.
Another highlight was our quick stop at Hollyrood Palace, which is Queen Elizabeth's official residence in Edinburgh. In fact, she just hosted a garden party there last week, where a couple thousand lucky guests were in attendance. Our excursion didn't include admittance tickets, but if I ever visit Edinburgh again I'd love to see inside. It's grand as you would expect for a royal's home-away-from-home residence.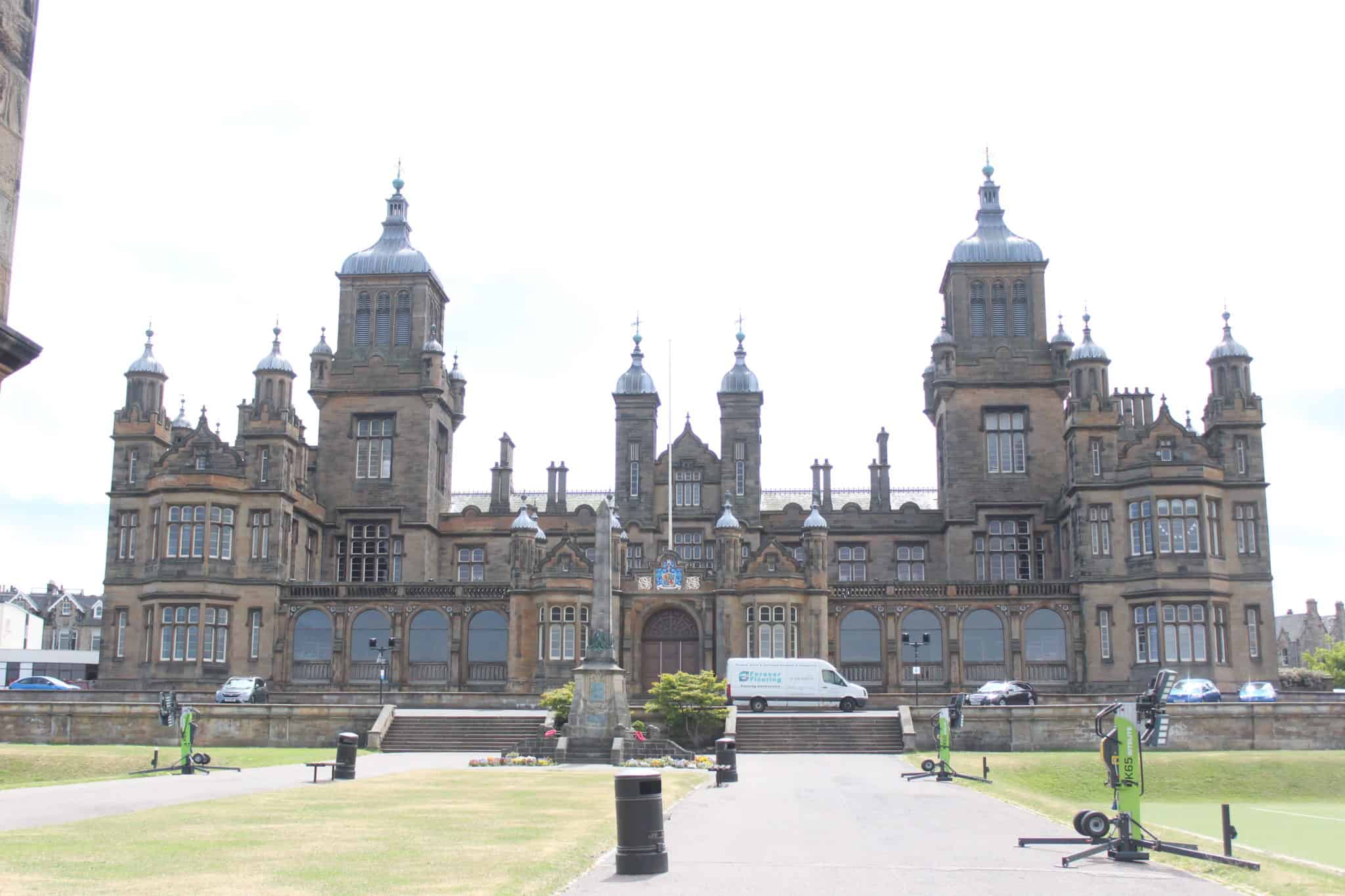 After a few other stops and more sightseeing, the end of our excursion included about an hour of free time on the Royal Mile. The Royal Mile is a beautiful (and busy!) street surrounded by historical churches and buildings that is full of shops, restaurants, and cafés. The Edinburgh Castle is high atop a rock very close by, but our excursion didn't include an actual visit there either. It's certainly a marvel to see from any spot, though, even from the base of the rock!
Overall, I would say that this wasn't the most interesting or spectacular excursion I've ever been on, but Edinburgh is an absolutely beautiful city with a ton of history and incredible architecture and I'm so glad I had the opportunity to see it.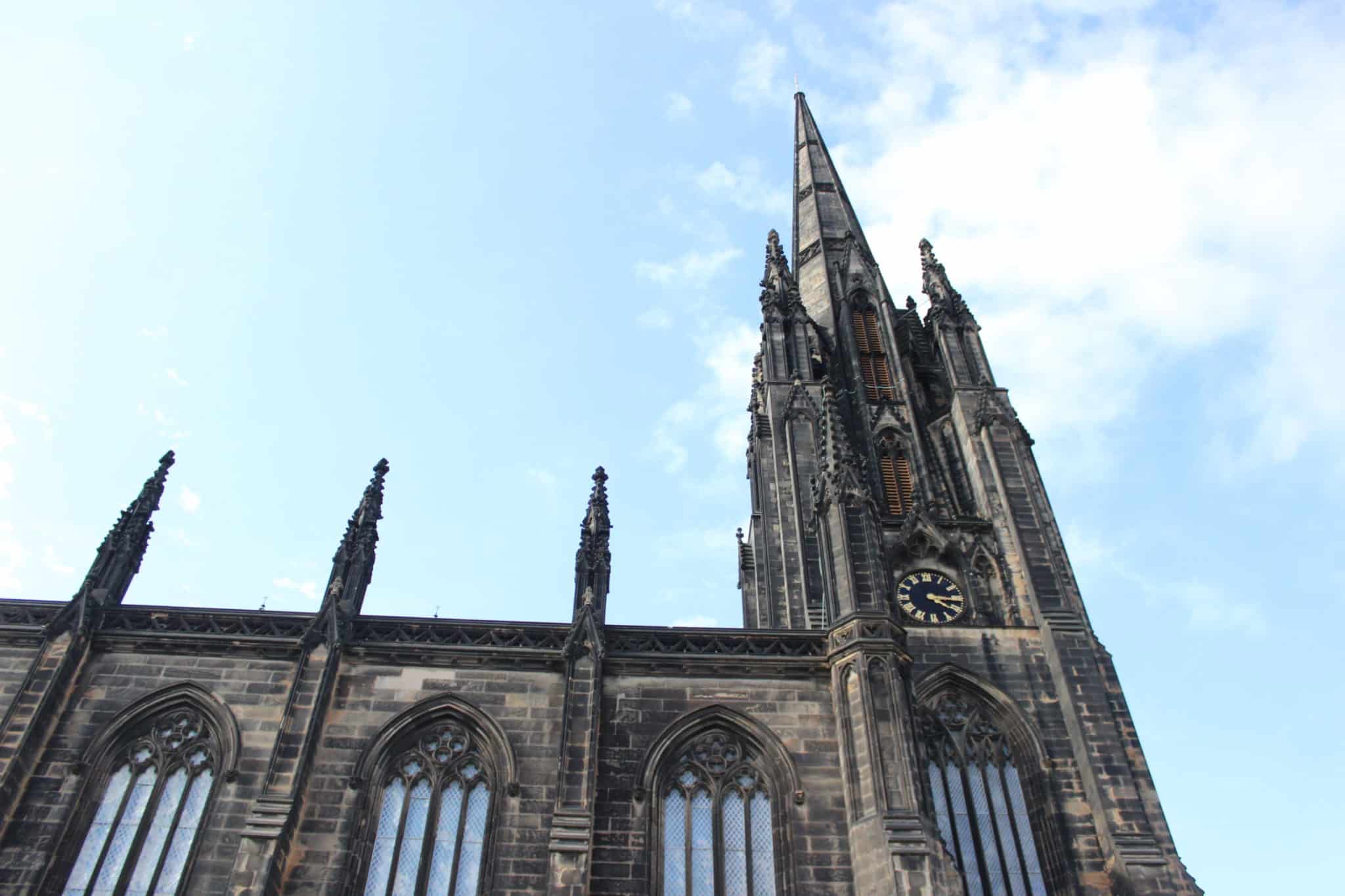 Dinner
Once back on the ship, it was almost dinnertime and we were starving because we didn't take the time to eat anything on the Royal Mile, and we had breakfast so close to noon that eating lunch before we left would have been too early. We headed to The Restaurant and had scrumptious pumpkin soup as our appetizer, which is probably one of my all-time favorite soups. My mom got a huge steak after that, and I had stir-fried udon noodles with veggies and chili garlic sauce. I was afraid it would be way too spicy, but it was actually perfect for my taste.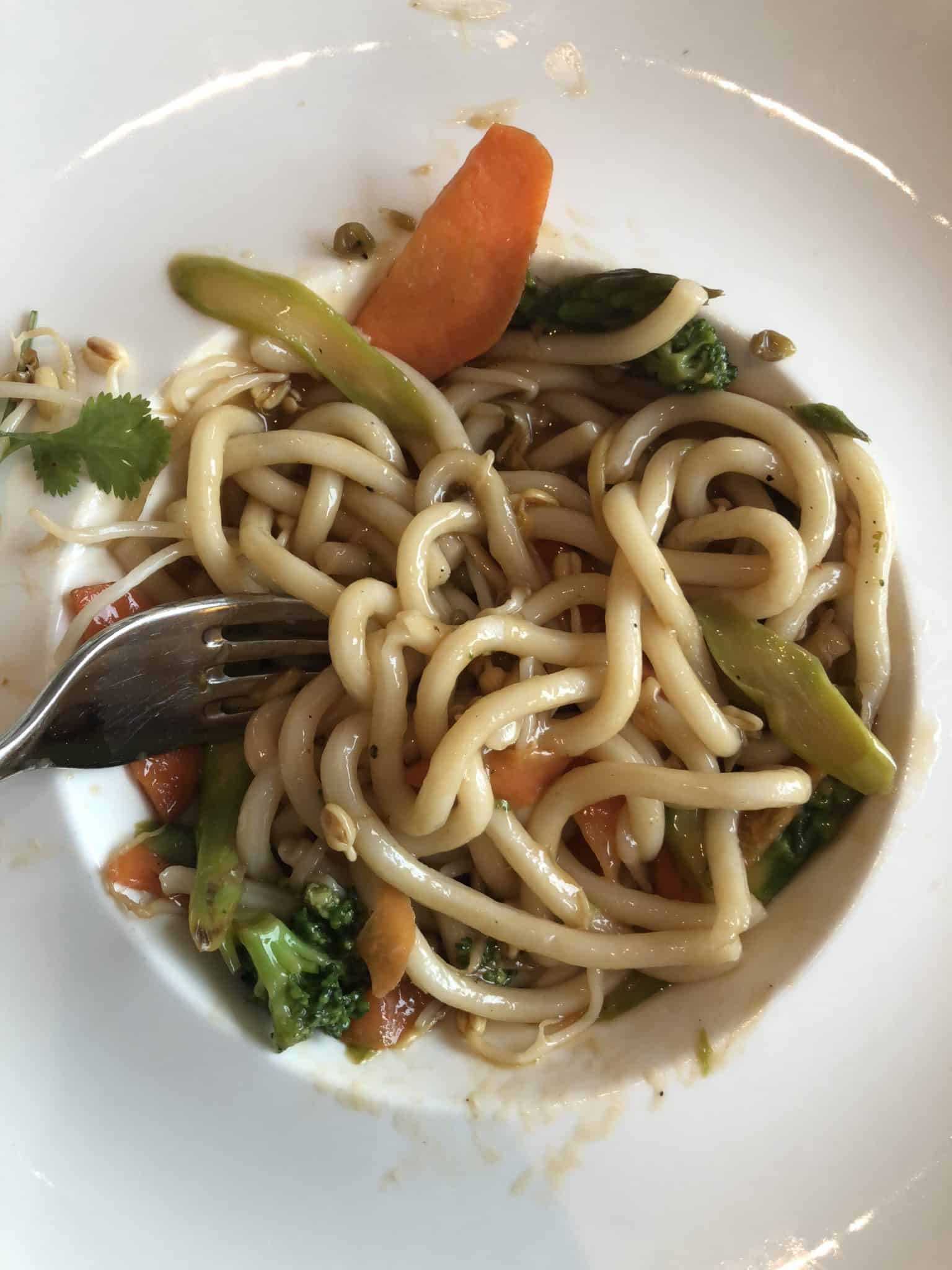 Dessert was lemon sorbet for my mom and Dundee Cake for me, which was part of the destination menu for today since we were in Edinburgh. It's a dense cake with currants, golden raisins, almonds, and orange marmalade on top, and I thought it was just okay. I'm not a huge fan of dense, drier cakes so it was good for what it was, but I wouldn't seek it out again.
Game Time
I brought one of my new favorite games on this cruise called Iota, which is a tiny game consisting of a deck of little square cards. It involves some strategy but is easy for anyone to learn, so we decided to break it out and play a round in the Explorer's Lounge. I went to the buffet and got chocolate gelato to bring back. It was so yummy and I can't wait to try more flavors.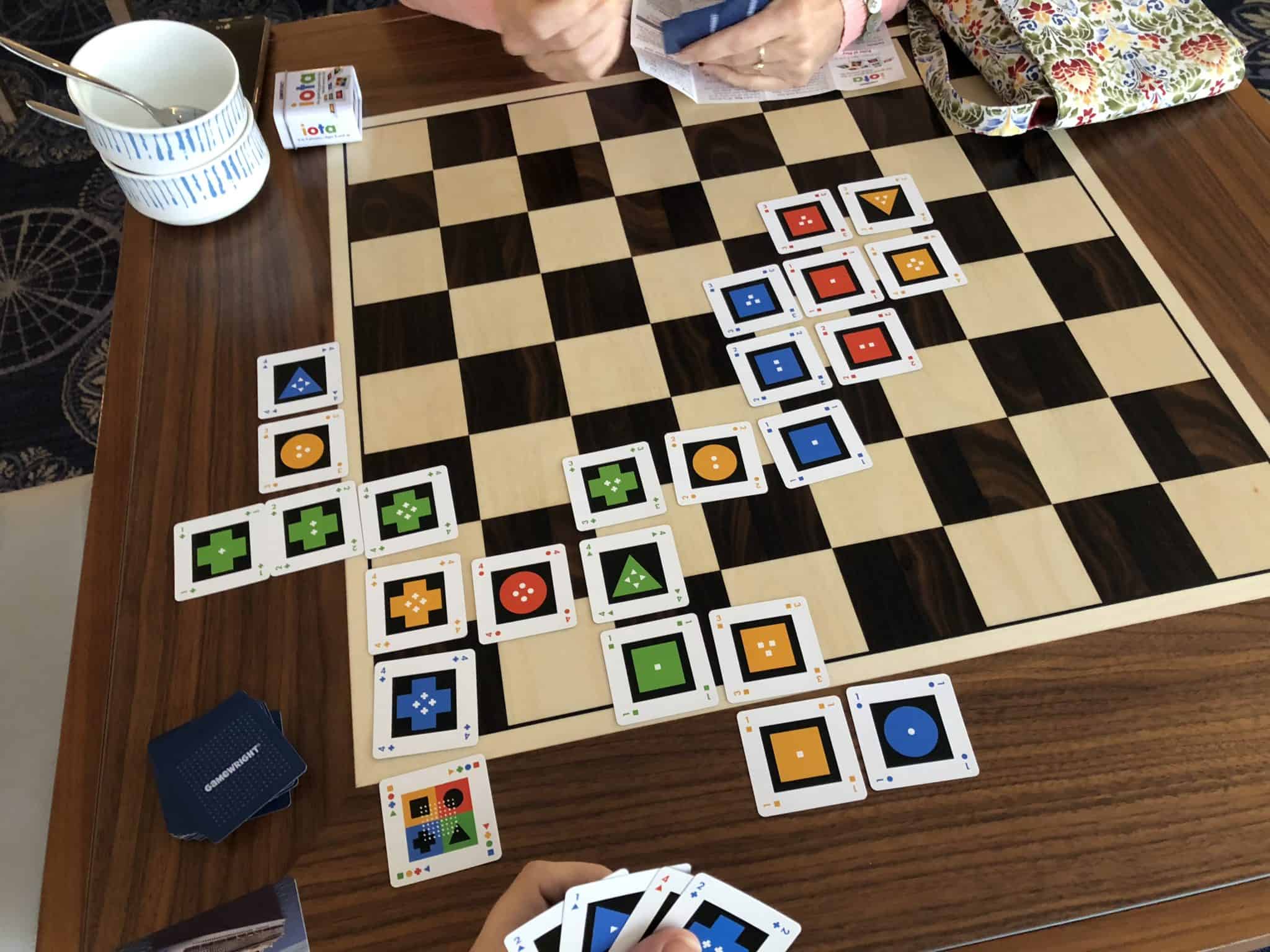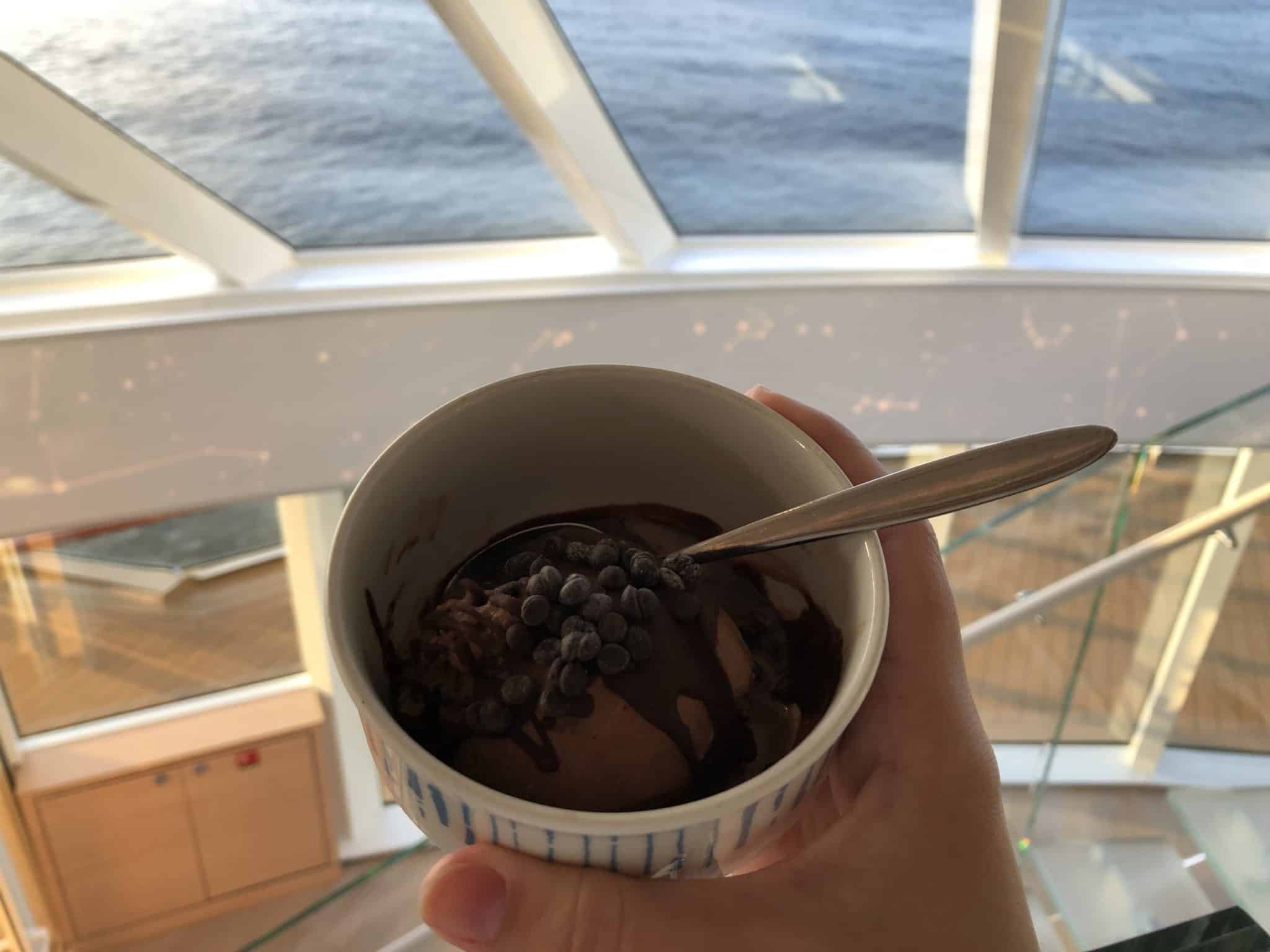 Now I'm sitting on the lido deck again, which is still covered with the roof to keep it warm and cozy. I have a view straight out from my lounger of the ocean, but now that I've finished this post it's almost too dark to see anything. Looks like darkness is falling around 11 pm tonight!
Next week we will have some days when the sun never sets, and it's going to be so amazing and strange at the same time. But hey, they don't call this itinerary 'Into the Midnight Sun' for nothing! Hope you have a good night – I certainly plan to sleep well tonight.
Disclosure: Viking invited me on this cruise. As always, my thoughts and opinions are my own.