Both P&O Cruises and Cunard Line have extended their cruise cancellations through July 31, the two Carnival Corporation brands announced Thursday morning. Prior to this morning's announcement, the return to service date was scheduled for May 15.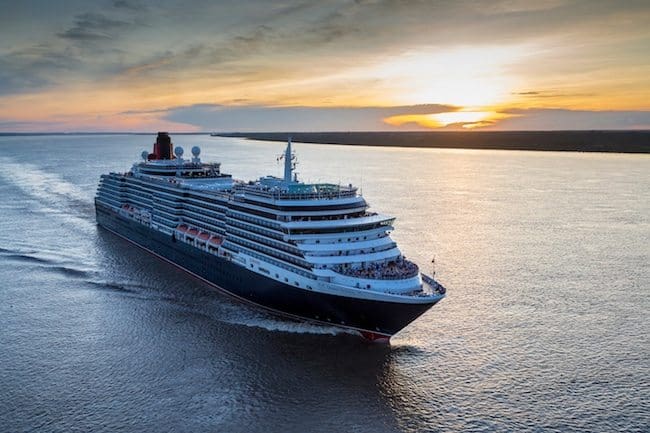 Both cruise lines are offering guests the choice of a 125% Future Cruise Credit or a 100% refund.
In addition, Cunard announced all 2020 Alaska sailings on board Queen Elizabeth, including voyages through September 8, 2020, are also canceled. Cunard said, "As we work through the evolving guidelines and restrictions in ports of call around the world, future itineraries may be subject to change and we are looking at how we phase our ships back into service."
In a statement on its website, P&O Cruises said, "With the current lockdown in place and government guidelines around the world advising against travel it has been necessary to extend the pause in our operations."
In mid-April, the US Centers for Disease Control extended its "No Sail Order" for cruise ships that sail in the United States territorial waters.
Public Health England, Britain's equivalent to the CDC,  has not issued a "no sail order" to UK-based ships.
However, with ports of call still being shut down, particularly in Southampton and New York, it would be impossible to embark and disembark passengers for the ship's usual biweekly sailings.
The Cruise Lines International Association known as (CLIA) announced a voluntary suspension of cruises on March 13, and was the first industry to proactively suspend operations. "The top priority for our entire community—including cruise lines, travel agents, ports, destinations, suppliers and beyond—continues to be the health and safety of passengers, crew and the communities in the places we visit," read a statement on CLIAs website.
Across the globe, most cruise ships that are laid up are staffed with either crew that can't get home because of travel restrictions or those necessary to run the essential functions of the vessel including navigation, engine, and hotel departments.