Cunard Line has announced the cancellation of cruises through November 2020 due to continuing concerns, in particular with regard to travel restrictions between countries.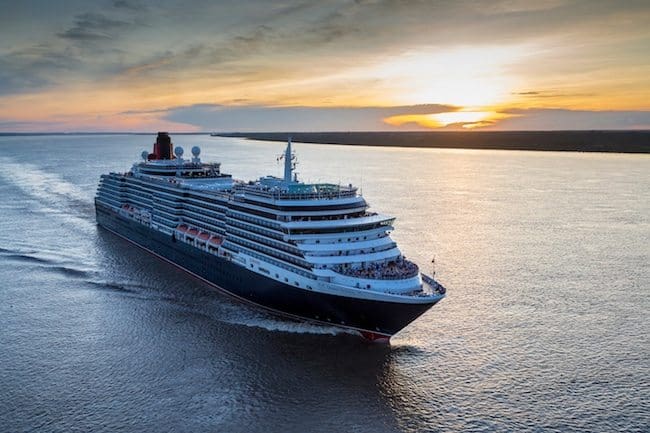 Cunard President Simon Palethorpe said, "We've been working closely with government bodies such as the U.S. Centers for Disease Control, Public Health England, Cruise Lines International Association, and other medical professionals to review every aspect of the cruise experience."
In the meantime, both Queen Mary and Queen Victoria will have all sailings canceled from now through November 1, 2020. Voyages aboard Queen Elizabeth will be suspended through November 23, 2020.
Impacted guests can choose between a 125 percent future cruise credit or a full refund for the original amount paid. The cruise credit can be used on any voyage between now and December 2021.
In addition, guests will be permitted to use the credit to upgrade an existing booking, add another guest, or add another stateroom onto a currently-booked sailing.
READ MORE: Future Cruise Credit or Refund – What Should I Take?
Guests who want to take advantage of the refund will have to head to the website and fill out a form.
Cunard offers seasonal service between New York City and Southampton, England, as well as cruising around the globe and extended world voyages.
Mass-market cruise lines in North America are currently scheduled to resume voyages in August. The no sail order that was implemented by the CDC is expected to expire in late July, though it could be extended at the agency's discretion.
Earlier this year, all of the major cruise lines presented the CDC with information regarding the health and safety protocols they intend to put into place when cruising resumes.
Last week, the Miami Herald reported that the CDC was looking at the proposals and expected to weigh in on them relatively soon.