Holland America's ships Amsterdam and Noordam both recently earned a perfect score of 100 on routine United States Public Health inspections conducted by the CDC. The vessels' scores follow Zuiderdam's perfect 100 earlier this year, and adds to Eurodam's record-making six-year run of perfect scores.
Amsterdam's unannounced inspection was held August 9 during a call at Sitka, Alaska in the middle of a seven-day cruise. Noordam's inspection was held August 29 at Juneau, Alaska, also in the middle of a seven-day cruise. Over the past five years, several Holland America ships have received perfect scores nearly 30 times.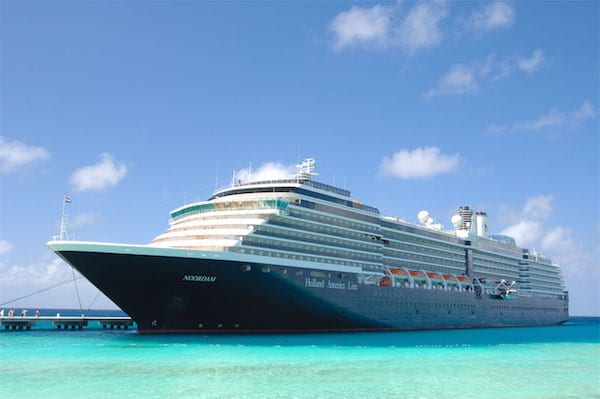 "There is nothing more important to us than the health and well-being of our guests and crew, and the most recent series of 100's is an impressive accomplishment that reflects this commitment," said Orlando Ashford, president of Holland America Line. "Congratulations to the teams aboard Amsterdam and Noordam, as well as everyone ashore who worked very hard to achieve these perfect scores."
CDC inspections are part of the Vessel Sanitation Program, which was introduced in the early 1970s and is required for all passenger ships that call at a U.S. port. They are carried out twice a year for every cruise ship. The score, on a scale from 1-100, is assigned based on a checklist involving dozens of areas of assessment, including hygiene and sanitation of food, galley cleanliness, water, onboard personnel, and more.