A passport card vs. book — which one should I get? You booked your cruise, you've purchased plane tickets, and now you're scratching your head about whether you need a U.S. passport book or passport card (or neither?) for your future sailing.
Bring the wrong I.D. and your vacation could be in jeopardy.
You must show the correct documentation for your specific trip, or airport or cruise port officials will keep you from reaching your ship.
Don't stress. We break down the passport book vs. card conundrum into simple terms, so you can pick the type of passport that's best for you.
What is a passport book?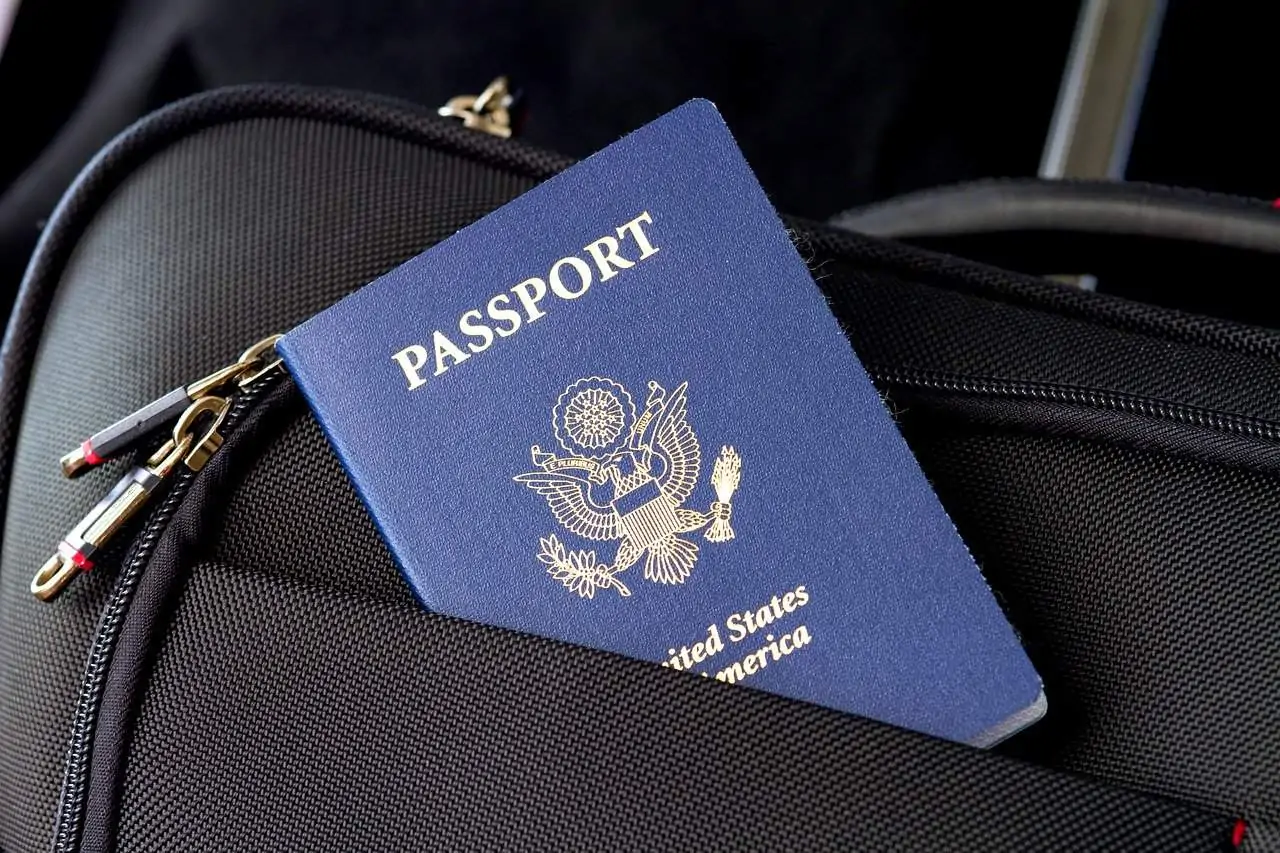 A U.S. passport book is a small booklet with a blue cover and your photo inside that contains 28 pages, most of them blank for customs and immigration officials to stamp as you enter a foreign country. It serves as proper identification for traveling between the United States and foreign countries by air, land, or sea.
Essentially, a U.S. passport book is your one-size-fits-all photo I.D. No matter where in the world you're traveling or by what means of transport, your passport book will be accepted as valid identification.
But you have to pay fees for that flexibility. A passport book for adults is valid for 10 years and costs $145 for the first one and $110 for renewals. Minors under the age of 16 can get a passport book valid for five years for $115.
What is a passport card?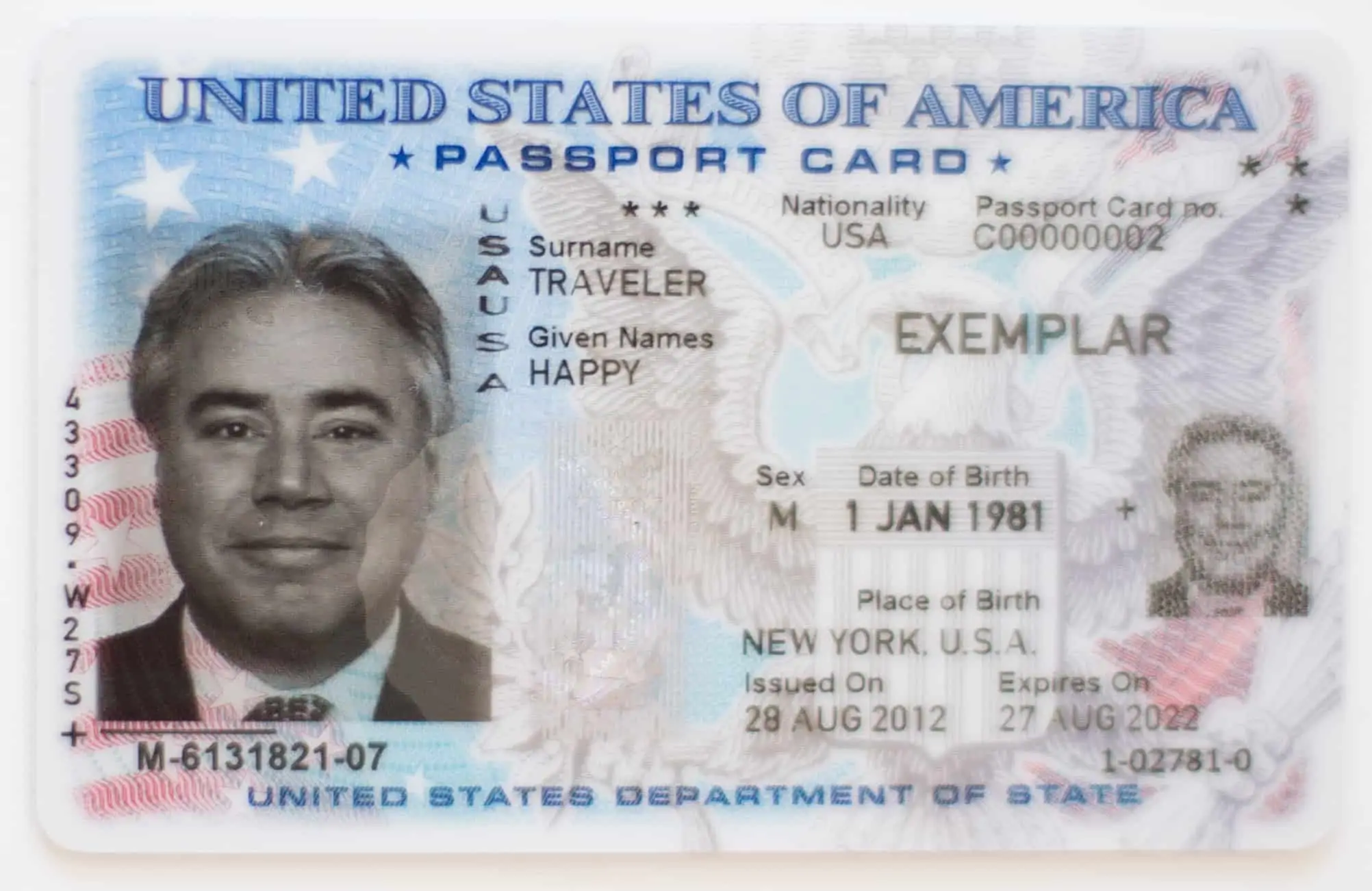 A U.S. passport card is a wallet-sized photo I.D. card — the size of a credit card and akin to a driver's license — that can be used to re-enter the country at land border crossings with Canada and Mexico.
Most notably for cruisers, passport cards are also accepted identification at seaports of entry when returning by ship from destinations in Canada, Mexico, the Caribbean, and Bermuda.
A passport card, however, cannot be used when traveling by air to foreign countries or returning by air to the U.S. from an international destination.
What does that mean for cruisers? You can't use a passport card if you're flying to any foreign cruise port, even neighboring countries.
For example, if your cruise departs from Barbados, and you have to fly internationally to meet your ship, a U.S. passport card is not a valid I.D.
If your cruise sails from Florida, visits Caribbean islands (including Barbados) and returns to Florida, a passport card would be acceptable identification.
In addition, if you plan on taking an excursion on your Alaska cruise into the Canadian Yukon, you could present a passport card at the border if you're crossing in a tour bus or on the White Pass and Yukon Railroad.
However, if you choose to charter a flight from Skagway to Whitehorse in the Yukon territory, you would need a passport book.
Passport cards are cheaper than passport books, and they're also valid for 10 years. They cost $65 for the first one or $30 for a renewal (or if you already have a passport book). Minors under the age of 16 pay only $15 for a card, valid for five years.
Passport Card vs. Passport Book: Which Should You Choose?
How should you decide if you should get a passport card or a passport book? If you can afford a passport book, we recommend you apply for one of those because they are the most versatile form of identification. This is your proof of citizenship.
For example, if you're sailing a roundtrip from Boston to Bermuda, where a passport is not technically required, but an emergency forces you to debark the ship in Hamilton and fly home. You won't be able to reenter the U.S. by air unless you have a passport book.
You will need a passport book for any trip that requires you to fly internationally. If you think you might like to travel abroad in the next 10 years, go for the more expensive option.
If you only plan on sailing out of U.S. homeports to destinations in the U.S., Canada, Mexico, Bermuda, or the Caribbean for the foreseeable future — with no plans for international air travel — you can save money with a passport card. 
Do I Need a Passport to Cruise?
But wait — you might not even need a passport card. A clause in the Western Hemisphere Travel Initiative says that all closed-loop cruises (i.e., those that depart and return from the same U.S. homeport and visit destinations in Canada, Mexico, the Caribbean, and Bermuda and nowhere else) only require a photo I.D. (such as a driver's license) and a birth certificate. No passport is needed.
For example, if you are taking a roundtrip cruise to the Bahamas from Florida, a birth certificate and driver's license will satisfy the documentation requirements.
READ MORE: 5 Ways to Protect Your Passport
One-way cruises are not included in this exemption, such as repositioning cruises from New York to Ft. Lauderdale or southbound Alaska sailings from Seward to Vancouver.
These types of trips would require, at minimum, a passport card.
One more reason to get the passport card: Beginning October 1, 2021, the TSA will require all domestic air travelers to present a REAL ID-compliant driver's license.
If your current driver's license is not compliant but also won't expire for several years, a passport card will work as proper identification on domestic flights, as well as for sea- and land-based border crossings into the U.S. 
Going with a passport card in this case saves you from having to deal with the DMV to renew your driver's license when it's not expired, or taking your passport book with you everywhere and risking forgetting it or losing it.
The passport card can live conveniently in your wallet, and is less expensive to replace if you misplace it.
Bottom line: Determine what type of trips you're likely to take, for business and pleasure, in the next few years, and decide on a passport book or card based on that.
When in doubt, spend the money for a passport book, and you're covered for any international travel situation you may encounter.
Pin it for later!