A big part of your cruise vacation is the memories that you'll create. And while you're creating those memories with your friends and family, there's a whole slew of people working their butts off to help make it the best experience it can possibly be.
Some of them you'll see and interact with, others are toiling behind the scenes.
You know that daily gratuity charge that shows up on your bill? These are the people working hard to earn it.
But one of the things we're asked all the time is: Should I be giving additional tips?
That is, of course, a decision each cruiser must make for themselves. But over the years, we've developed personal guidelines that might help you make decisions about who – and how much – you decide to give a little something extra to.
The Daily Gratuity Charge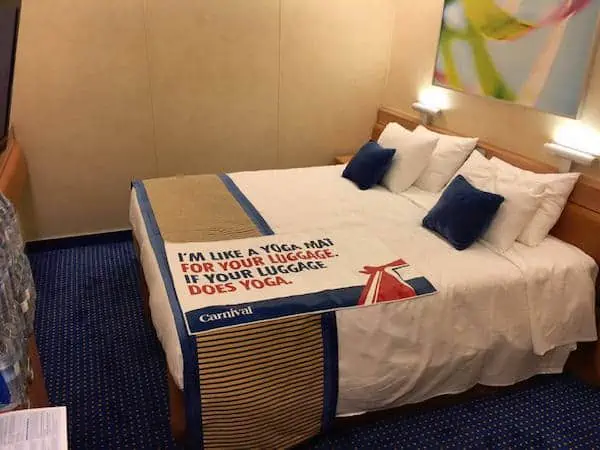 First thing's first: Let's take a look at that daily gratuity charge.
For our purposes, we're going to use Carnival Cruise Line, which currently (2021) charges $13.99 per person, per day for its non-suite categories.
The majority of this amount goes towards the housekeeping and dining teams, which you generally interact with at different points throughout your cruise. But one portion goes towards what Carnival calls "alternate services." You may be wondering what the heck that is.
Simply put, "alternate services" includes members of the kitchen and hotel staff who are not part of the housekeeping or dining teams, and who you will probably never interact with. It's important to note that on most lines, you will still wind up paying an additional gratuity in venues such as bars, specialty restaurants, and the spa.
Now… let's address the elephant in the room. We all know that there are people who remove the daily gratuity charge from their accounts. It's something we've never done and can't really imagine doing… and here's why. The two reasons people most often cite for having the gratuities removed are that they received subpar service or that they prefer to give individual tips.
We have no doubt that during any given cruise, a passenger might have a room steward who wasn't as attentive as they should be or a waiter who screwed up orders. But removing gratuities is like punishing the barrel of fruit because it contained a bad apple or two.
READ MORE: The Big Lie About Cruise Tipping
As for the whole "I prefer to give individual tips" thing, we applaud that… but ask that people keep in mind the daily gratuities charge is designed to also compensate people who you never actually interact with, let alone have an opportunity to tip. That's why, on top of the daily gratuities, we always wind up slipping a little somethin' extra to our favorite bartenders, a particularly attentive waiter and — absolutely always — our room attendant.
Other People You Should Consider Tipping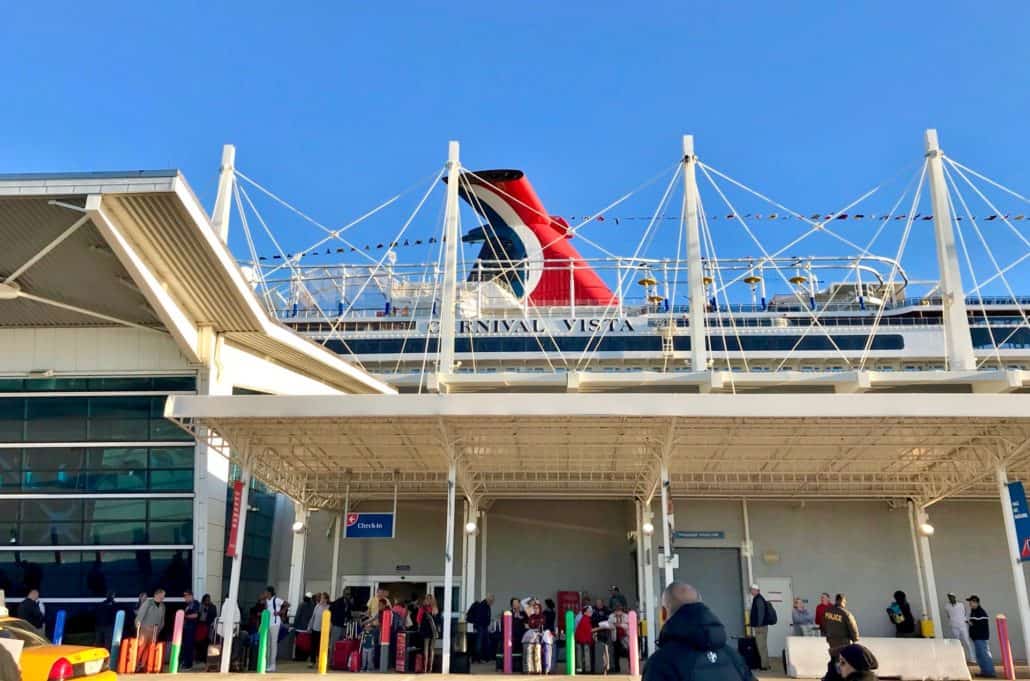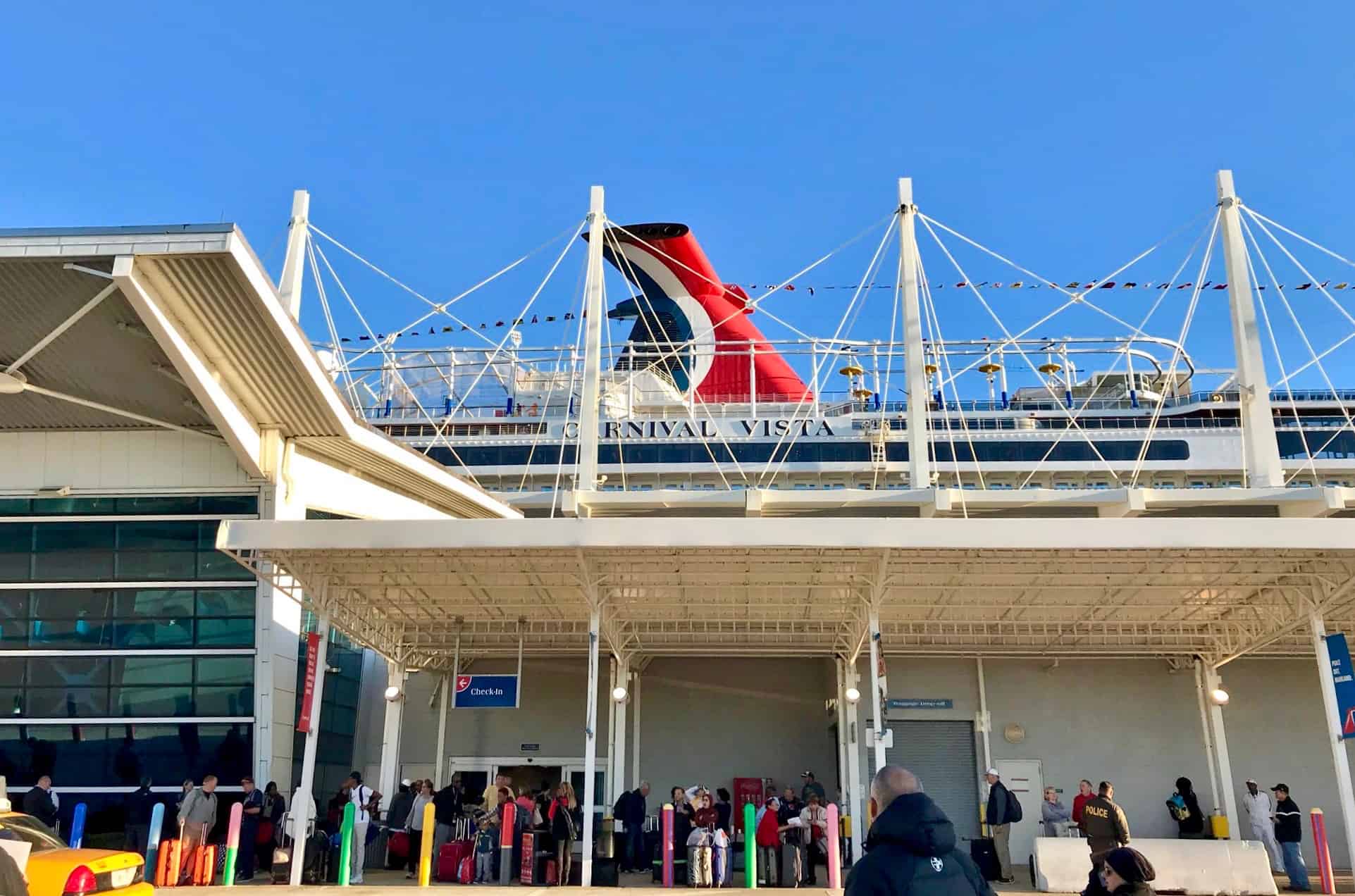 One of the stops we always make before boarding a ship is the bank. We also make sure to get lots of small bills in order to deal with discretionary tipping. Who else might you consider tipping? If you're like us, you start handing out dollar bills before you've even arrived at the ship.
Pre-Cruise
If you take a cab, shuttle bus, or Uber/Lyft to the pier, you'll likely want to thank your driver. The standard is 15 percent or so… but make sure to throw in a little extra if they help with your baggage.
The first people you'll come into contact with at the pier are the baggage handlers. Most people give them at least $1 per bag. We've been known to go higher just to make sure the luggage gods show a little extra love to our suitcases.
During The Cruise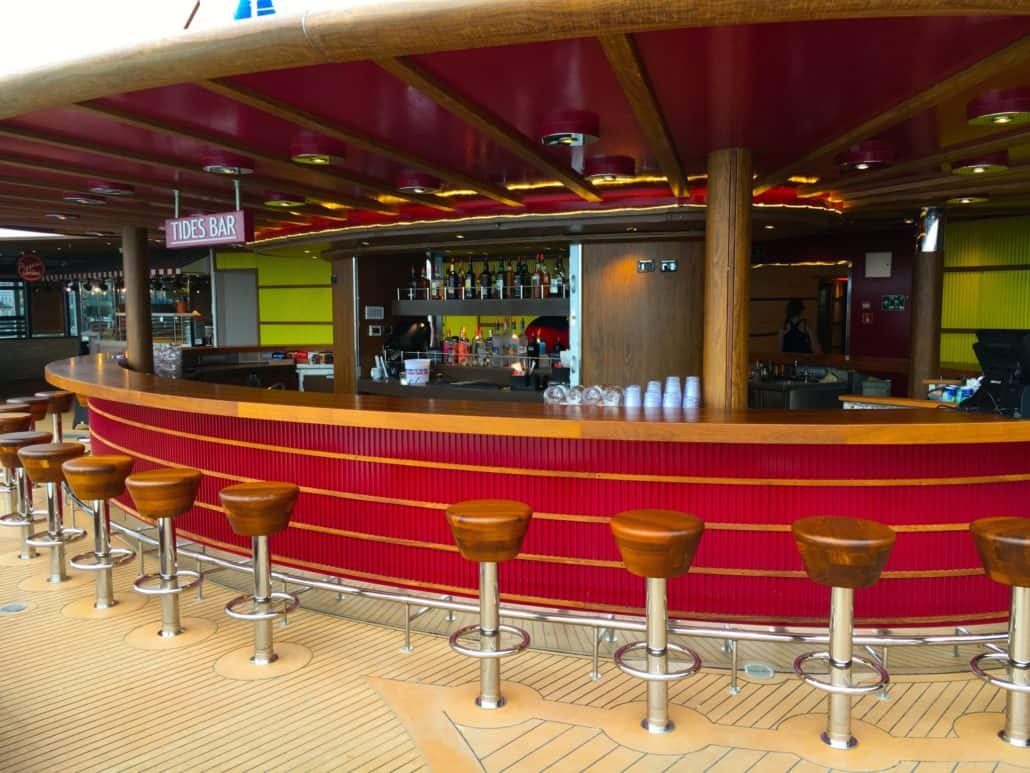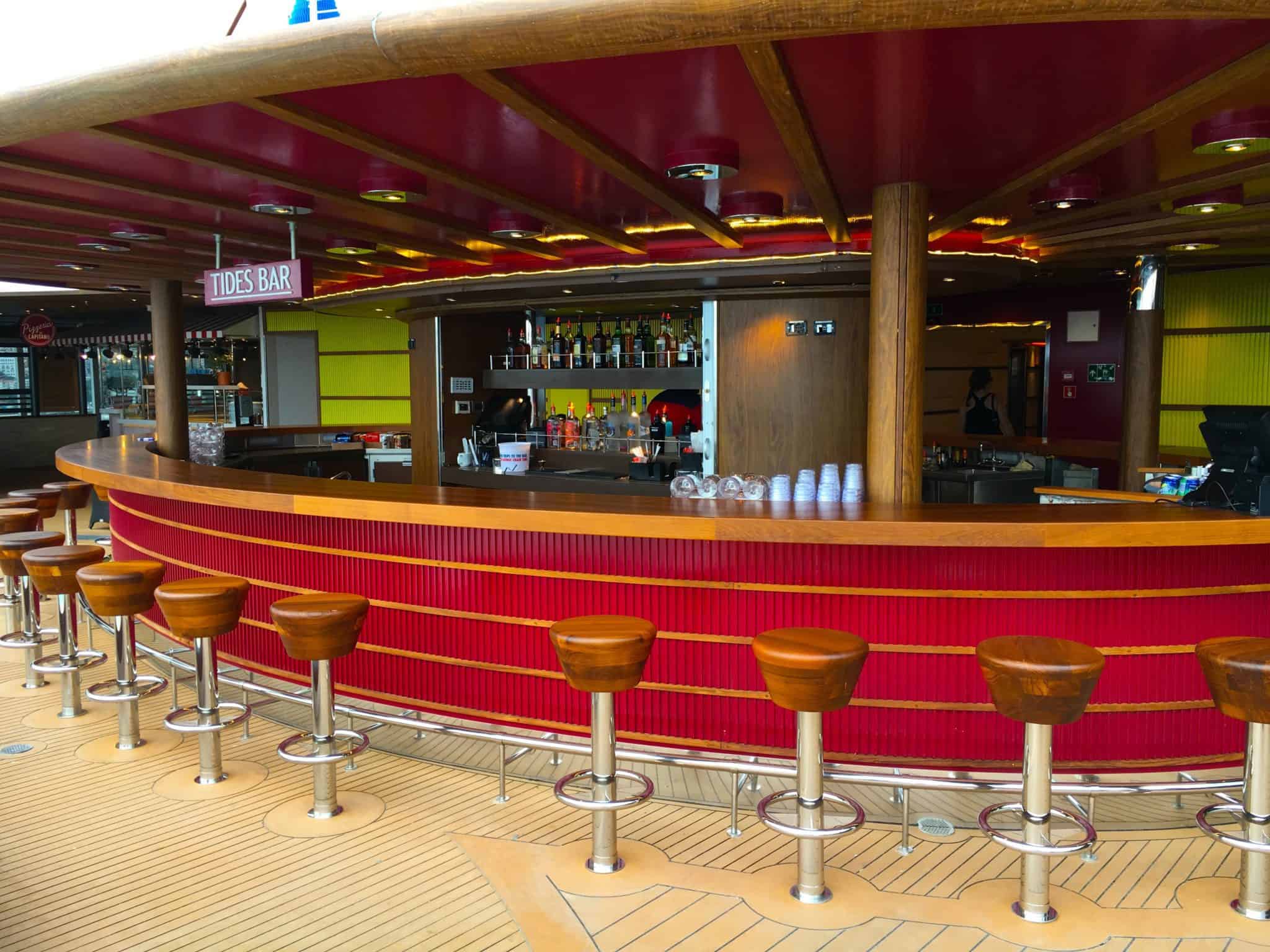 Bar Service
Depending on the cruise line, drink and bottle service will have an automated gratuity added of 15 to 18 percent. If you've ordered a drink package, the final cost likely came with the gratuity added. So you could easily go the week without tipping any of the bartending staff.
But if there's one place we always grease the wheels, it's here… especially if there's a particular bar you know you're going to be hitting somewhat regularly. Trust us… there may be 5,000 people on that ship, but the bartenders will remember the ones who treated them kindly, and you'll be glad you did when the bar is packed.
Spa
Often, spa services come with an automatically added gratuity so, as always, be sure to check in advance to see if this is true. If not, the 15-20 percent standard applies here, too. A friend actually offers half the tip at the beginning of their massage, and says, "Skip the sales pitches, and I'll double that."
Specialty Dining
On most cruise lines, the gratuity is included when you dine in a specialty restaurant. Carnival Cruise Line's fee in the steakhouse, for example, includes the gratuity. And when you buy a dining package on Norwegian Cruise Line, the final cost includes gratuity. That said, if you have a great experience and want to show a little love to the wait staff, it won't go unappreciated.
In The Port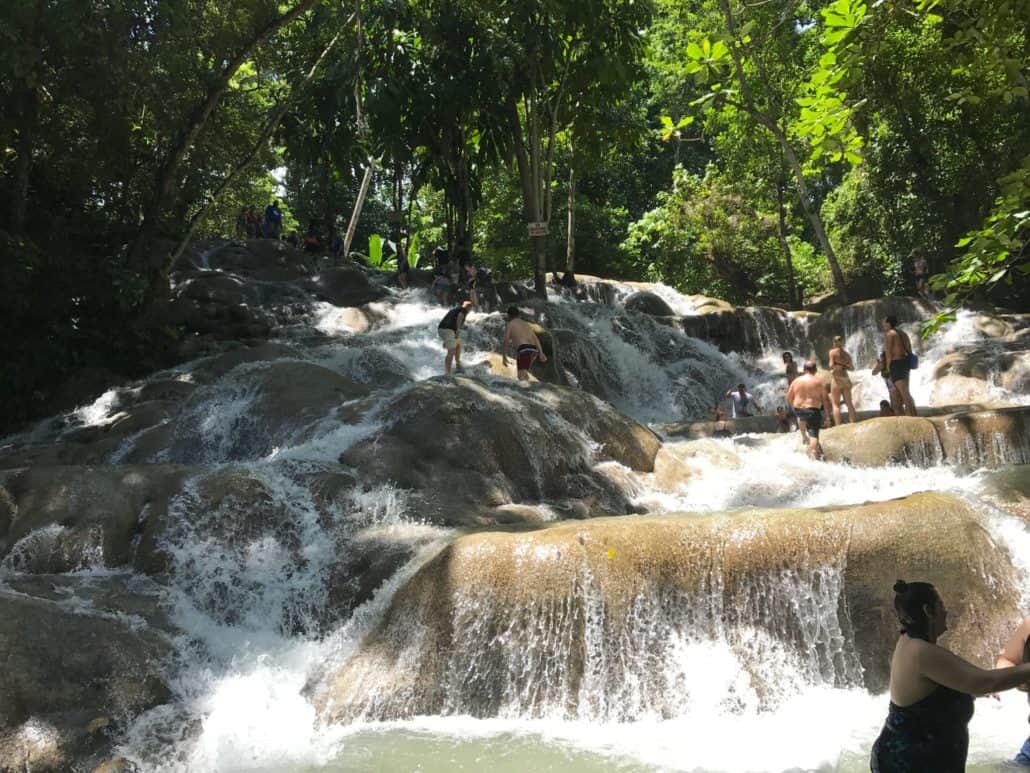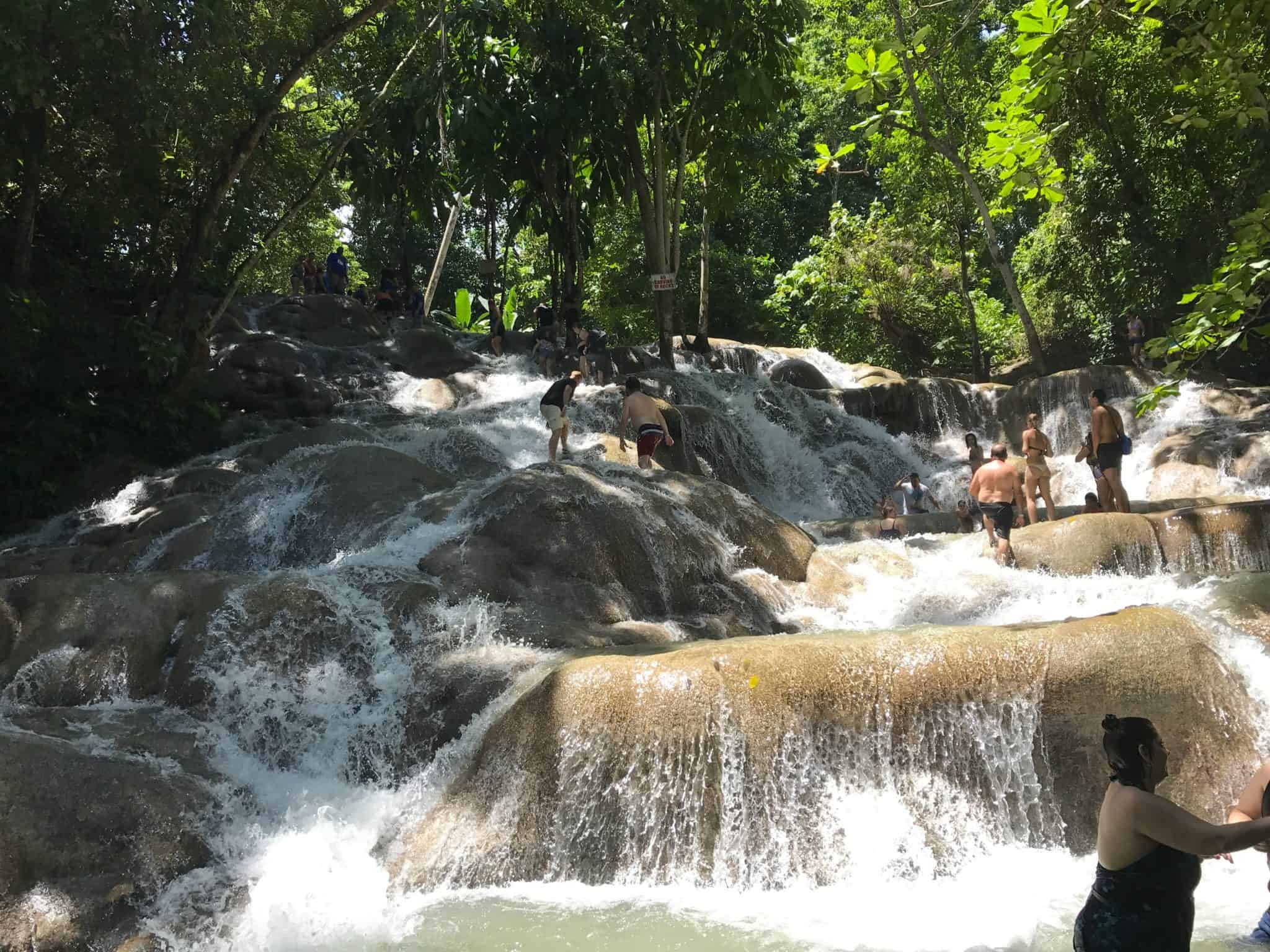 Tour Operators: It is customary to extend a gratuity to a tour guide and excursion operator based on the experience. Some will pretty aggressively pursue tips while others won't mention it at all.
Dining or Drink Ashore: This is another situation where it's important to know what was and wasn't covered in the cost of your dining. Many restaurants and bars automatically add the gratuity into the total cost. Some add the gratuity, yet still leave an extra line for an additional tip, which can confuse some folks.
Once you've determined whether or not the tip was included, proceed accordingly. Also, if you grab a drink at the bar before sitting down to your meal — and have the cost of the drink applied to your check — consider tipping the bartender separately, even if you aren't paying him directly for the drinks.
After The Cruise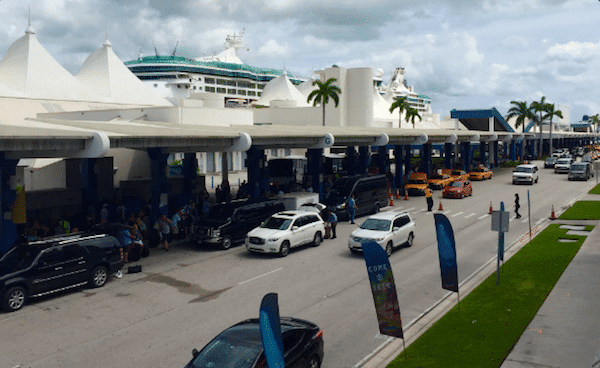 Baggage Porters: You can request a porter to collect your bags and take them to the car or curb. (One advantage to doing this: They sometimes have a separate customs lane or access to a faster line than the rest.) Definitely show these hard-working folks some love, and by love, we mean cash.
Final Thoughts
You know what we're going to say here: At the end of the day, tipping is as personal as it is subjective. We all have that relative who could receive white-glove treatment from everyone on board and will still remove the gratuities. We all know people who rationalize having the gratuities removed because they "tip individuals" when we all know they (often) do no such thing.
But we also know plenty of people who tip often and generously. What we've offered here are simply thoughts and guidelines and, hopefully, some useful information.
Perhaps the best tipping advice we can offer is the time-tested Golden Rule: Do unto others as you'd have them do unto you.
Especially if they spend the week bringing you cocktails by the pool.