Viking's next ocean ship, Viking Neptune, has been floated out at Fincantieri shipyard in Ancona, Italy.
The float out began at around 11 am local time, when a member of the Viking team cut a cord that signaled water to begin flowing into the ship's building dock. Following a two-day process to set the vessel afloat, Neptune will then be moved to a nearby outfitting dock for final construction and interior build-out.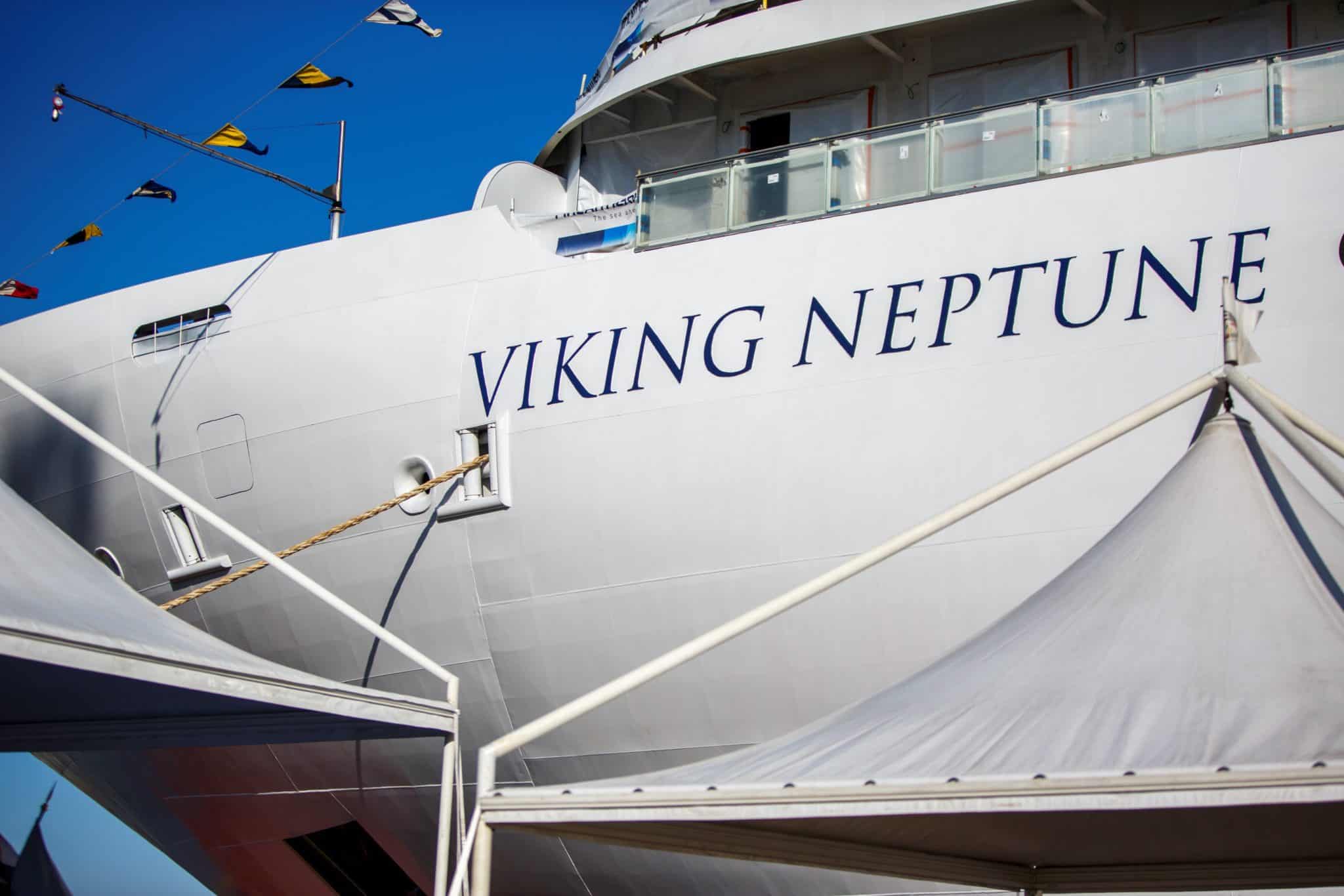 Fincantieri said in a tweet:
Today #VikingNeptune, the newest ocean cruise ship which #Fincantieri is building for @VikingCruises, has been floated out at the shipyard in #Ancona. The ship features the most modern safety systems and energy-efficient engines, meeting the strictest #environmental regulations. pic.twitter.com/uelmSISGEV

— Fincantieri (@Fincantieri) January 13, 2022
Neptune will be 47,800 gross tons, and hold 930 passengers.
Like its sister ships, Neptune will feature all-balcony cabins with glass-doored showers and heated bathroom floors. It will include an aft infinity pool, Explorers' Lounge with a wall of glass windows, and a complimentary spa thermal suite with snow room, sauna, and more.
Restaurants will include The Restaurant, which is the ship's main dining room with no assigned dining times; Manfredi's Italian Restaurant, which is an included specialty venue; World Café buffet; and Mamsen's — a casual counter-service spot serving Norwegian specialties in the Explorers' Lounge.
MORE: Norwegian Announces Next Prima-Class Cruise Ship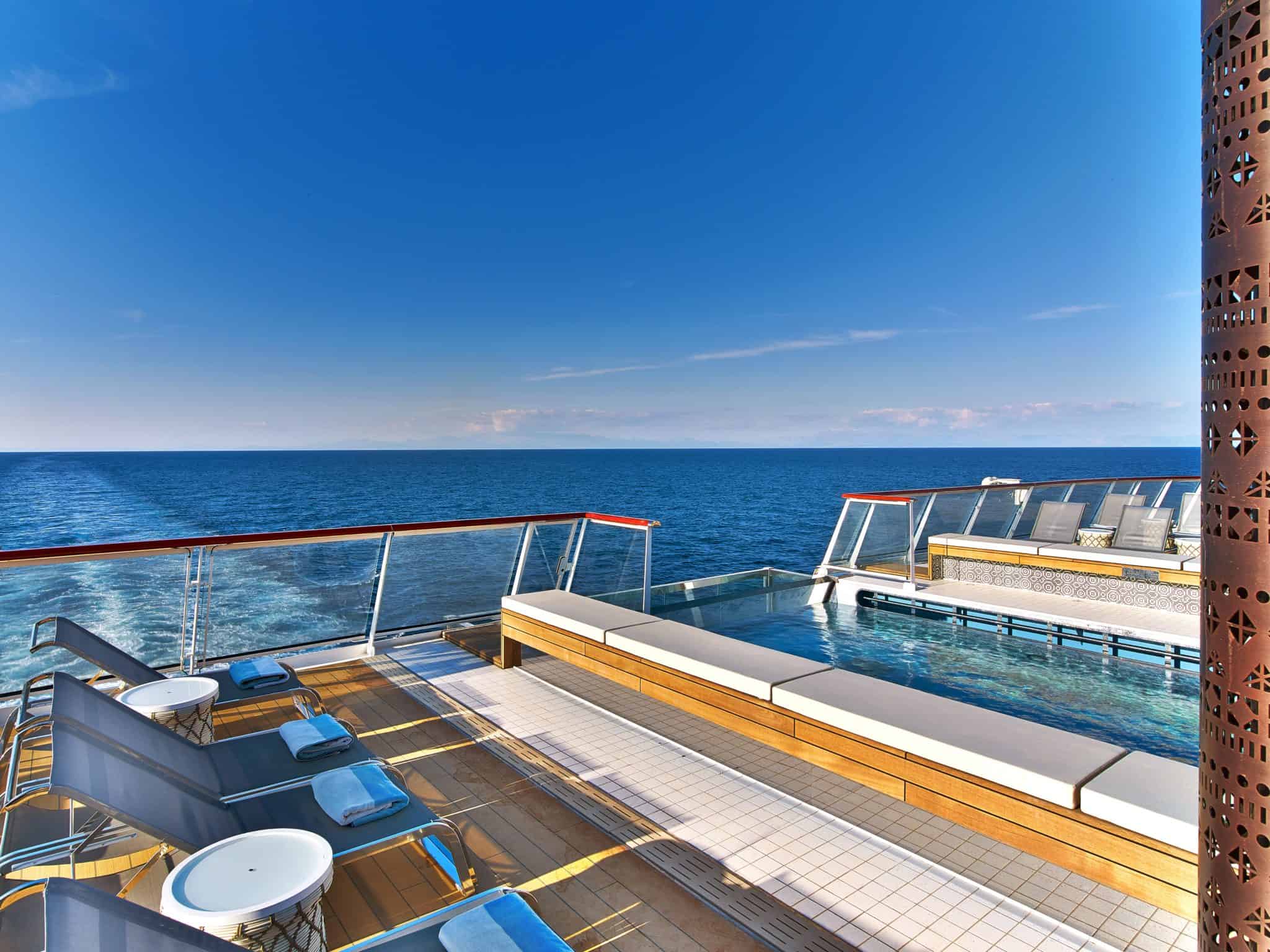 Viking's ships are built according to the latest navigation regulations, and are equipped with the most modern safety systems. They also feature energy-efficient engines, optimized hydrodynamics which reduces fuel consumption, and systems that minimize pollution produced by exhaust gases.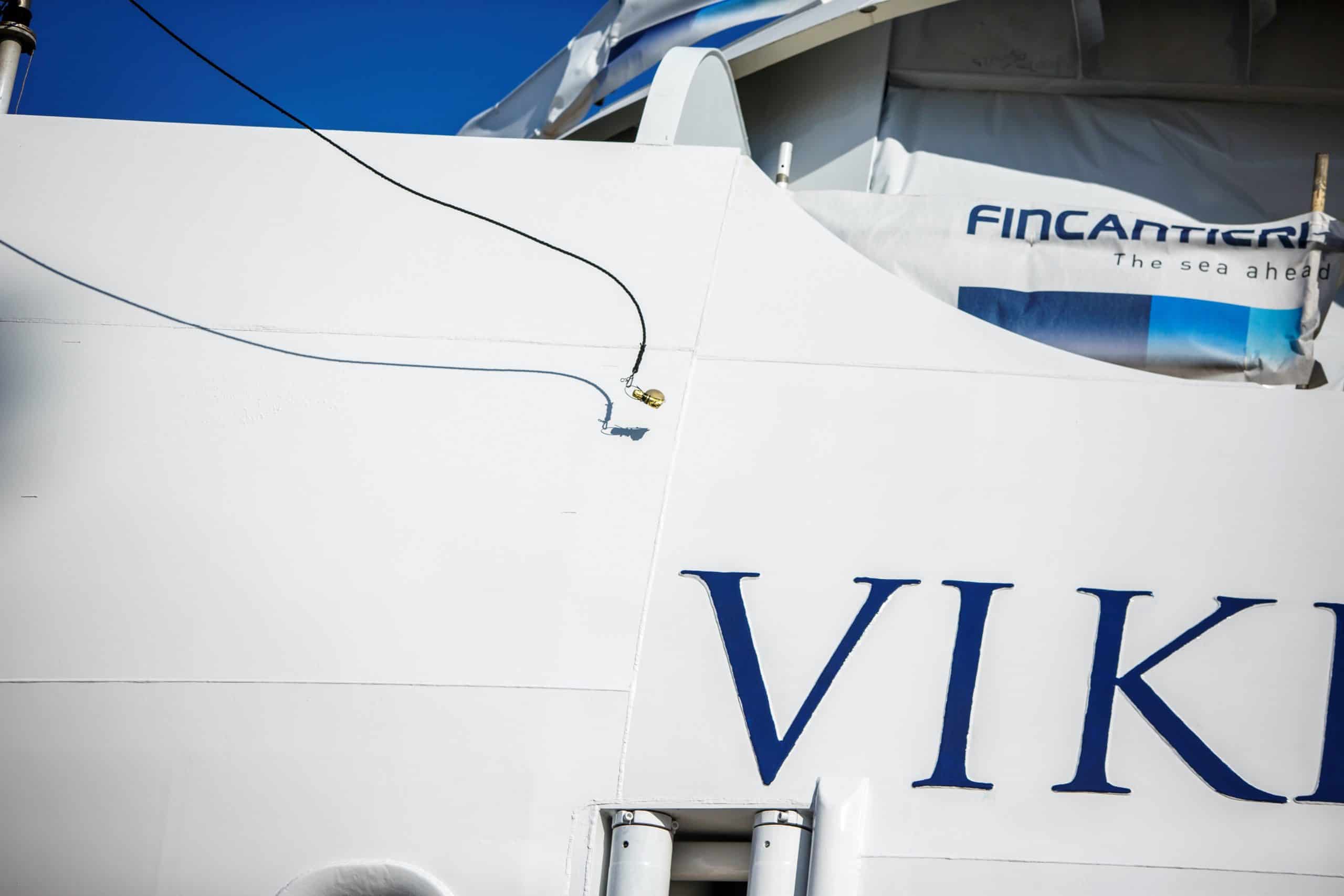 Viking Neptune is expected to debut in November 2022, and will become the line's eighth ocean ship — not including its two brand-new expedition ships, Viking Octantis and Polaris, which are also launching this year. The company's seventh ocean ship, Viking Mars, is scheduled to begin sailing in May.
"We are marking several milestones in 2022, including our 25th anniversary and the 10th year since starting our ocean project," said Torstein Hagen, chairman of Viking. "With the arrival of the Viking Neptune and her identical sister ship, the Viking Mars, this year—along with the debut of our two new expedition ships and new river ships—we are proud to firmly establish Viking as the leading small ship travel company."
Viking began its partnership with Fincantieri in 2012, and has another nine ocean vessels planned with the shipbuilder through 2027.
READ NEXT: The Conditional Sail Order Is Set To Expire: What Happens Then?