During the official naming ceremony for Viking Jupiter which was held Wednesday night in Beverly Hills, California, the company announced that they will soon be entering the expedition cruise market.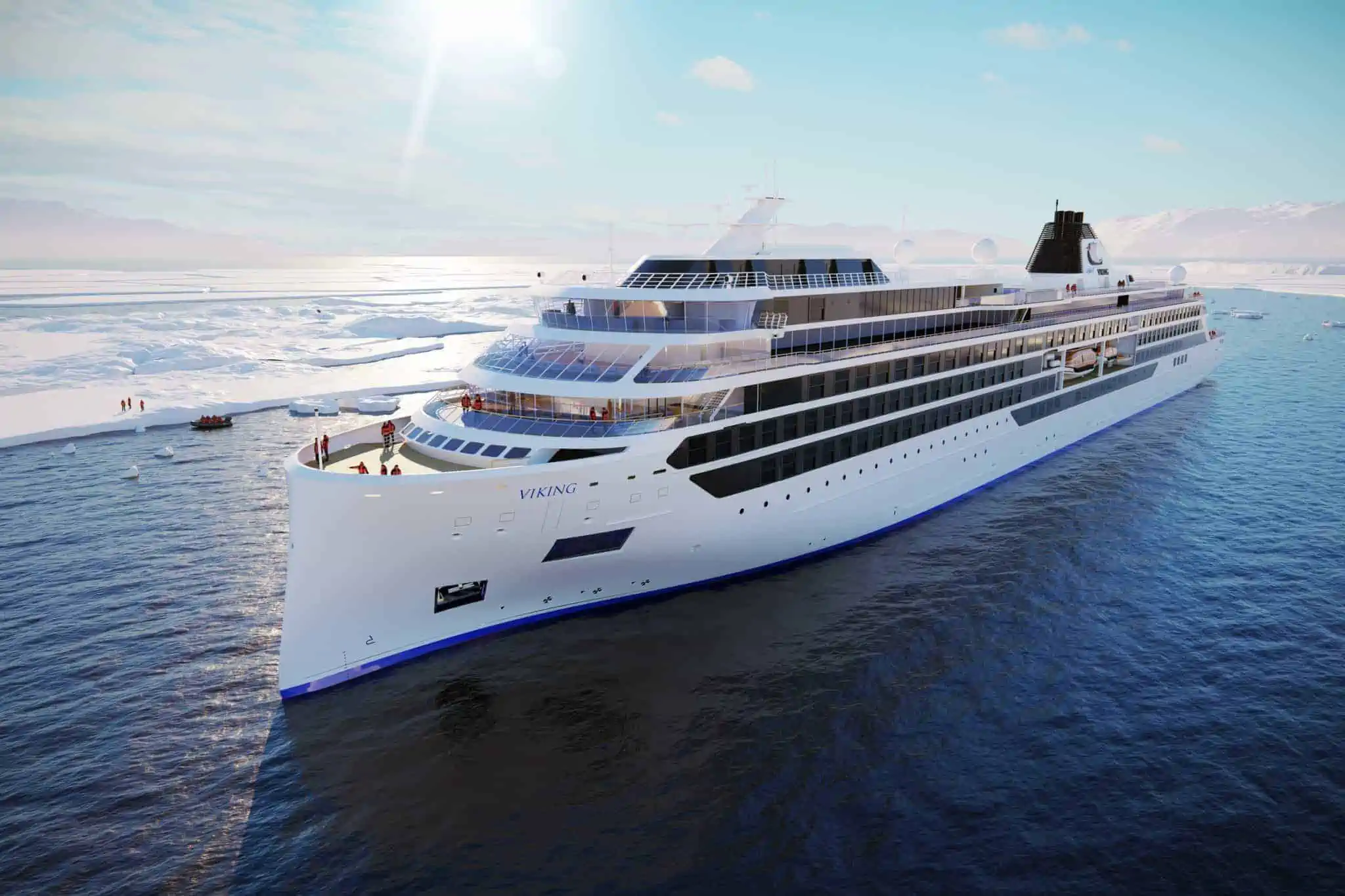 "We invented the concept of modern river cruising when we launched in 1997," said Torstein Hagen, Chairman of Viking Cruises. "Then we reinvented ocean cruises and became the 'World's Best Ocean Cruise Line' in our first year of operation, as well as every year since then. Now, in creating 'the thinking person's expedition,' we are perfecting polar expedition cruising, and we will usher in a new era of comfortable exploration in the heart of North America,"
The first two vessels, Viking Octantis and Viking Polaris, will both launch in 2022 and sail the Arctic and Antarctica, as well as Canada/New England, and the Great Lakes region.
Guests can also sail a unique 44-day reposition voyage coined the Arctic to the Antarctic. This voyage will begin in Norway's northernmost town — above the Arctic Circle — and make its way down to Antarctica.
To develop the new expedition voyages, Viking has partnered with some of the world's most prestigious scientific institutions.
Notable Ship Features
The Hanger, an in-ship marina with launch platforms, complete with a yellow submarine
The Laboratory, a working scientific research center with resident scientists
Aft-Facing Terraces with retractable glass walls which will allow the space to transform from a frigid outdoors space to a warm, cozy venue within minutes
Pool with a retractable dome
Staterooms with floor to ceiling glass retractable windows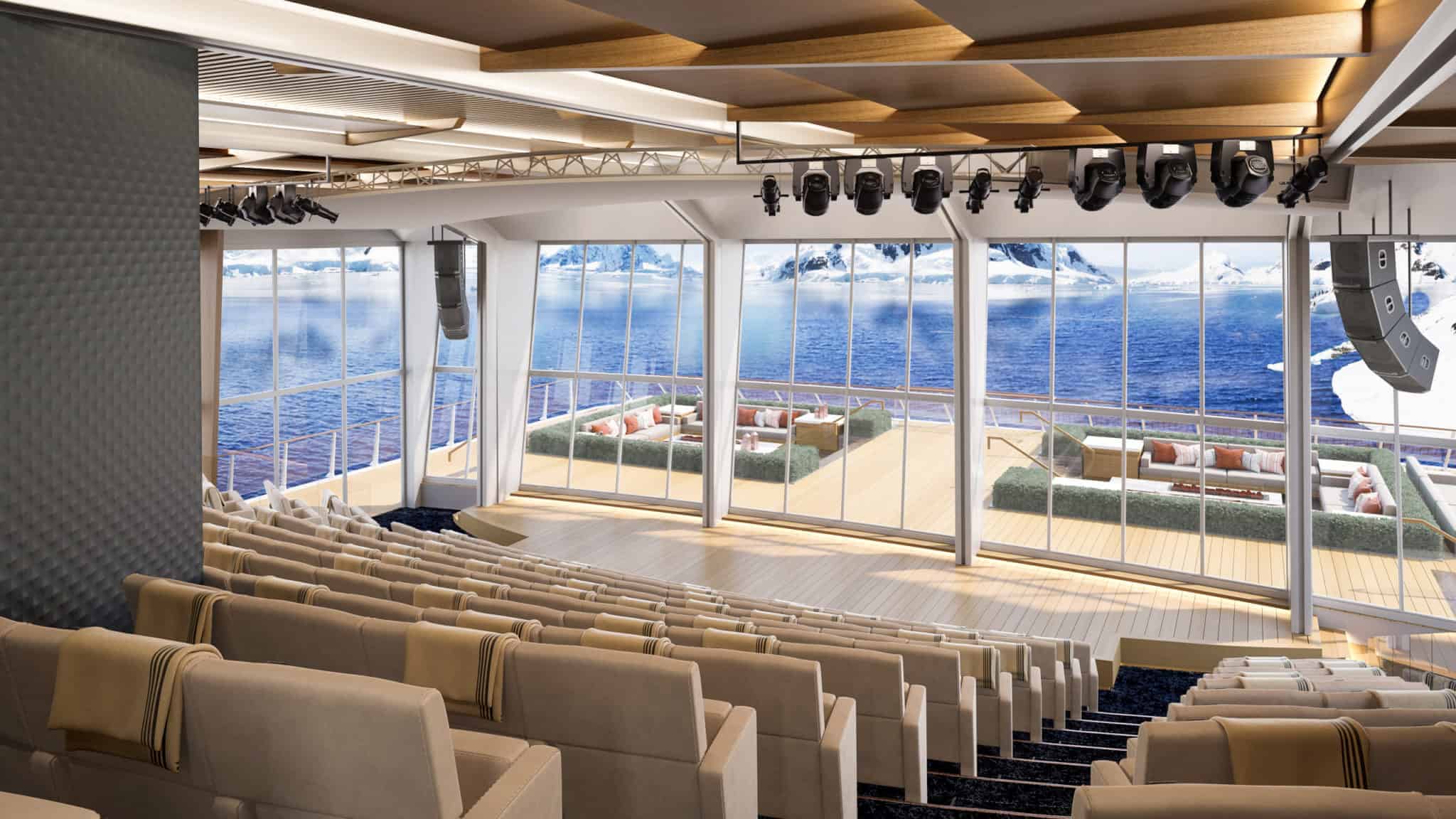 Every Viking Expeditions cruise fare will include a Nordic Balcony stateroom or suite, virtually all shore excursions, all onboard meals, as well as all port charges and government taxes.
Just as with Viking's ocean cruises, guests will also enjoy many complimentary amenities as part of their fare, including beer and wine with lunch and dinner service; premium dining reservations; lectures; Wi-Fi; self-service laundry; access to The Nordic Spa; and 24-hour room service.
As part of their fare, Viking Expeditions guests will also receive charter flights for hard-to-reach locales and the use of Viking Expedition Gear specialty equipment during land and sea excursions. On polar itineraries, guests also receive their own Viking Expedition Kit.
Bookings for sailings aboard the two new vessels are now available.