Viking has officially taken delivery of its latest ocean cruise ship, Viking Saturn.
The delivery ceremony took place this morning at the Fincantieri shipyard in Ancona, Italy. The vessel will be named in New York City on June 6th by her godmother Ann Ziff, a philanthropist and chairman of the Metropolitan Opera — a longtime Viking cultural partner.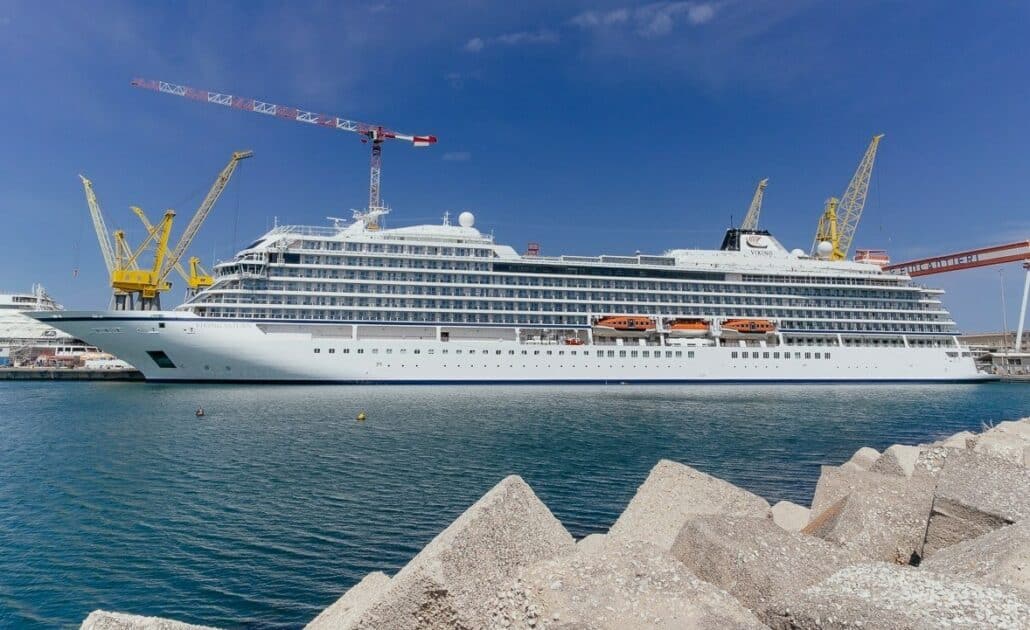 Following the naming ceremony, Viking Saturn will spend her inaugural summer sailing two new voyages for the cruise line: 'Iconic Iceland, Greenland & Canada' between New York City and Reykjavik, and 'Iceland & Norway's Arctic Explorer' between Reykjavik and Bergen.
"We are very proud to welcome the newest sister ship to our award-winning ocean fleet," said Torstein Hagen, Chairman of Viking. "We are also grateful that Ann Ziff has honored us by serving as godmother of the Viking Saturn. Having traveled with us for years, Ann is a loyal Viking guest, and she shares our commitment to the arts and cultural enrichment. Her contributions to the Metropolitan Opera, one of our longtime cultural partners, as well as many other important causes are truly impressive."
Dedicated to the arts, education, and environmental conservation, Ann Ziff is passionate about bringing culture and arts into the lives of children in need. She co-founded Smile Train and was a board member at Maloto, an organization that provides education and housing for abused and abandoned girls in Malawi.
Ziff also has a fine jewelry brand, Tamsen Z, where she designs pieces inspired by her love of culture, art, music, and travels.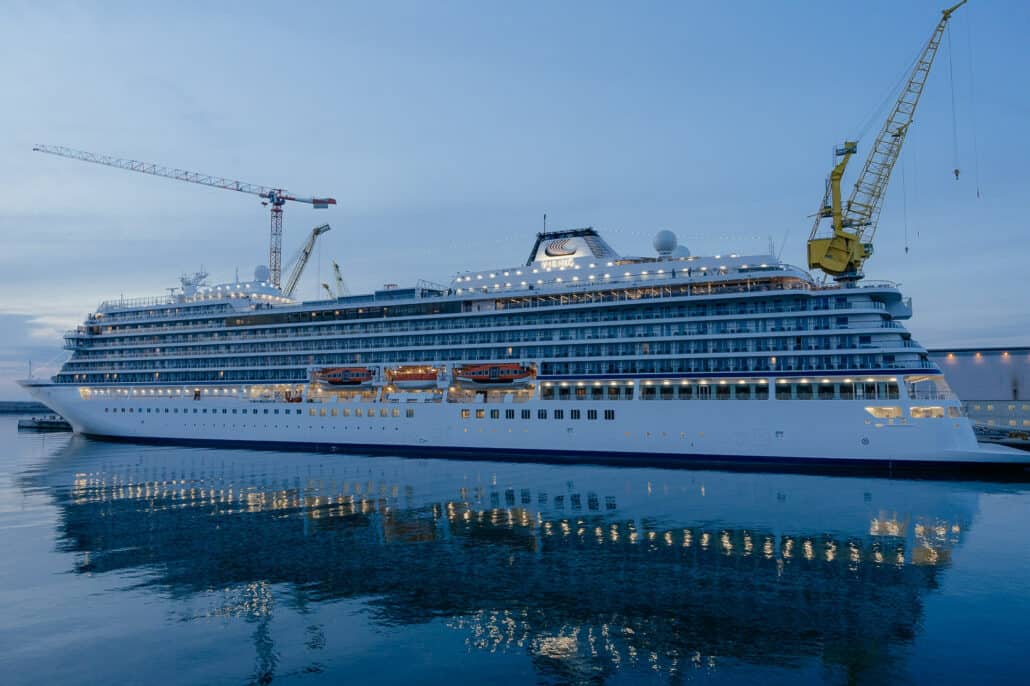 The delivery of Viking Saturn comes as Viking continues celebrating its 25th anniversary. In January, the cruise line had its most successful single month of bookings, and since 2020 Viking has welcomed 17 new ships to its fleet.
Viking's ocean vessels are all nearly identical, coming in at 47,800 gross tons with the capacity for 930 guests. They feature all-balcony cabins, aft infinity pools, and cozy Scandinavian interior design.
READ NEXT: Carnival Jubilee to Feature Two New Zones, Including One Inspired By Life Under The Sea