Viking announced today that it has taken delivery of its newest ocean ship, Viking Venus.
The delivery ceremony took place this morning at the Fincantieri shipyard in Ancona, Italy. Venus will now make her way to the United Kingdom, where she will officially be named on May 17, 2021 by her ceremonial godmother, Ann Diamond, a British journalist and broadcaster. After that, the vessel will sail spring and summer departures of the line's "England's Scenic Shores" itinerary.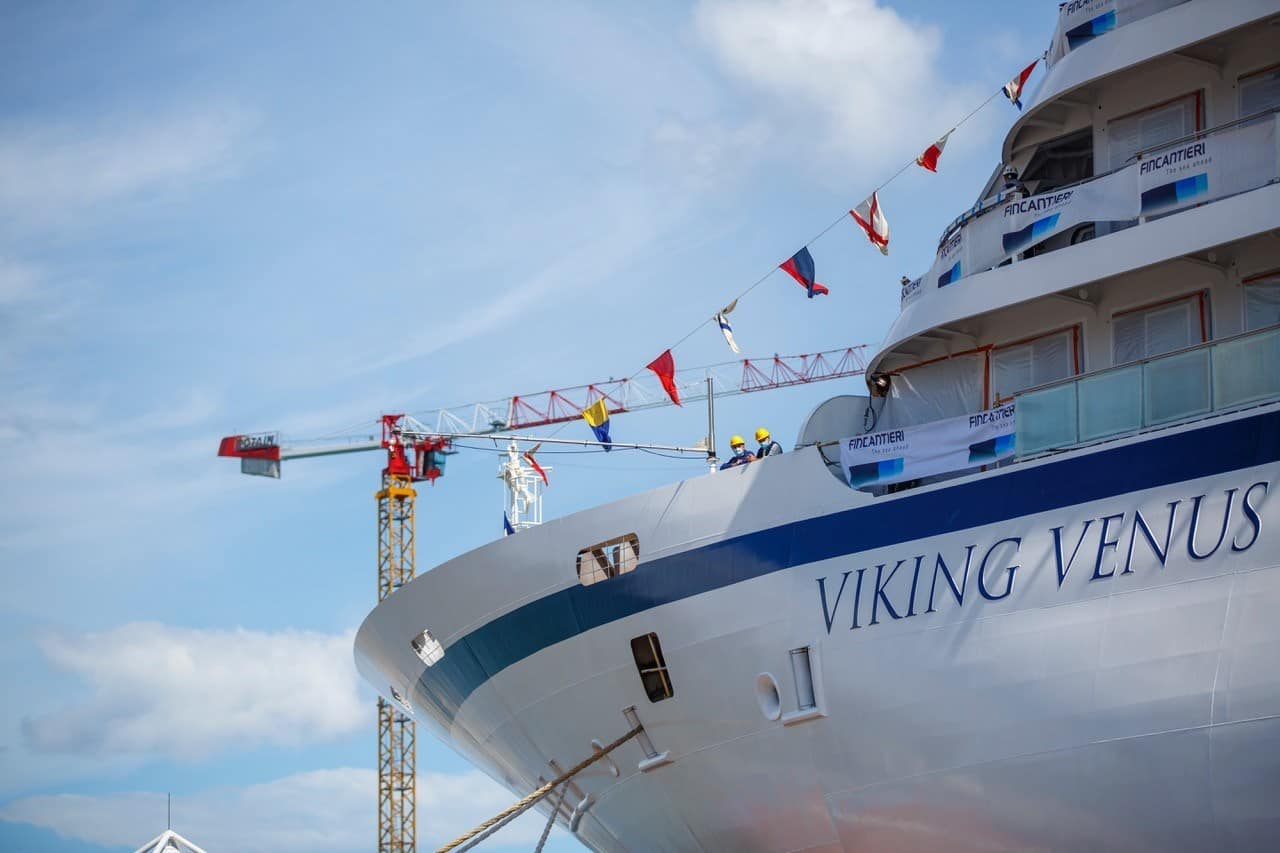 "We are especially proud to welcome our newest ship to the fleet this year. Many of us have stayed close to home for months, so this is an important milestone as we begin to get back out into the world again," said Torstein Hagen, Chairman of Viking. "We look forward to celebrating the naming of Viking Venus by her esteemed godmother, Anne Diamond—and to welcoming our UK guests back on board next month."
READ MORE: Cruise Lines That Are Sailing in Summer 2021
For over a year now, Anne Diamond has been a key figure on Viking's enrichment channel Viking.tv. The online channel went live in March 2020, during the early stages of the pandemic. It was created as a way to build community, stay connected, and share positive experiences while people were staying home instead of out traveling.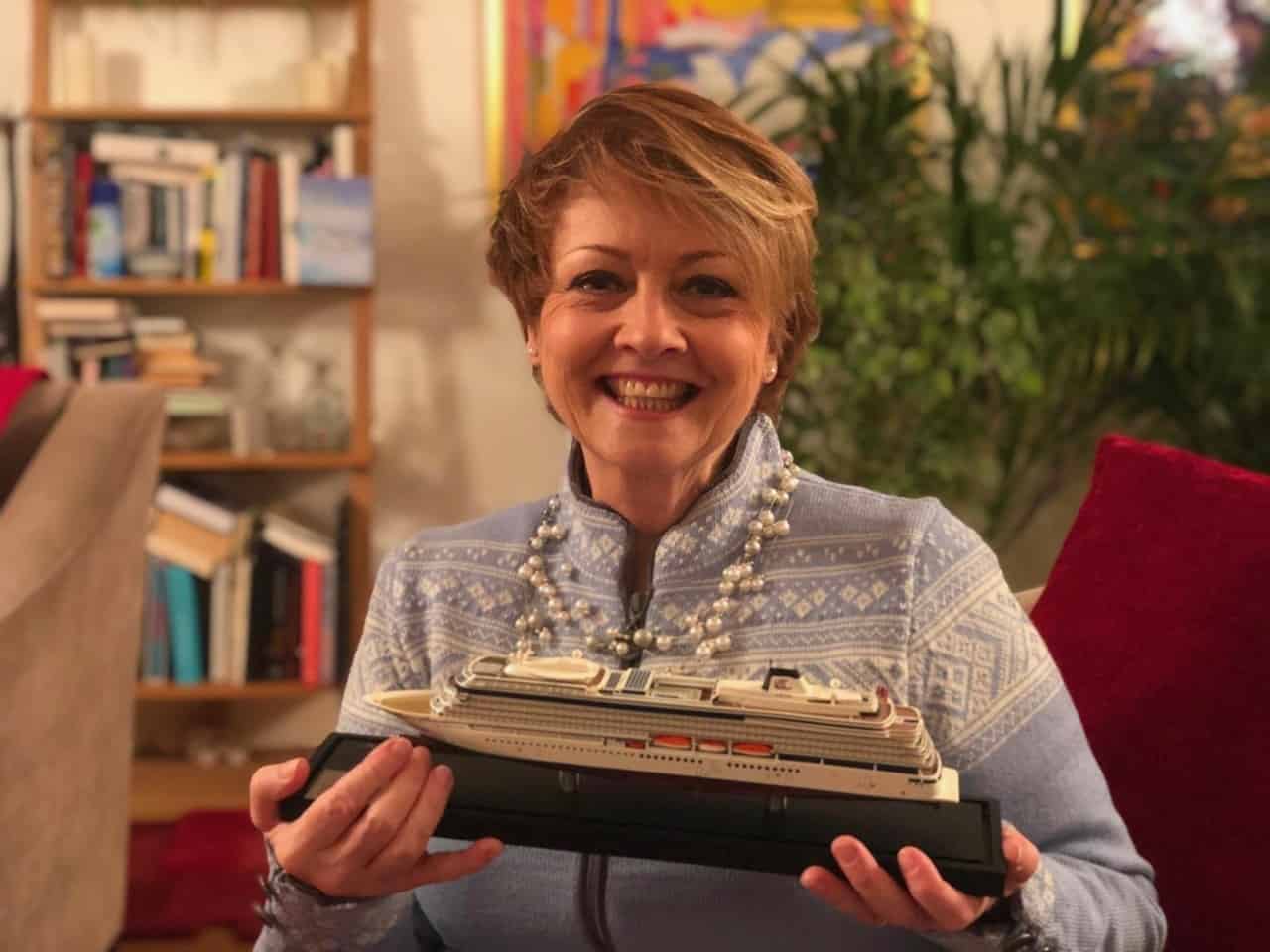 Every Thursday since Viking.tv's launch, Anne has interviewed a wide range of significant figures with relationships to Viking, including world-renowned cellist and humanitarian Yo-Yo Ma; the Earl and Countess of Carnarvon; the Duke of Devonshire; Downton Abbey's "Mrs. Patmore," actress Lesley Nicol; polar explorers Liv Arnesen and Ann Bancroft; NASA astronauts Dr. Anna Fisher, Dr. Kathryn Sullivan, and Dr. Richard Michael Linnehan; and celebrity chefs Eric Ripert, Andreas Viestad and Ainsley Harriot, MBE.
Today's news follows Viking's recently announcement that it is resuming operations with a collection of sailings in England, Bermuda, and Iceland beginning in May 2021.