Viking announced that its newest ocean ship, Viking Venus, was officially welcomed to the fleet on Monday with a celebration in the English Channel as she set sail on her inaugural cruise.
As part of the event, the ship's ceremonial godmother, British journalist and broadcaster Anne Diamond, offered a blessing of good fortune and safe sailing for the vessel — a naval tradition that dates back thousands of years.
In addition to commemorating Viking Venus, the event was also an important milestone marking Viking's return to service following 14 months of paused operations. On May 22, guests will embark the ship in Portsmouth for the first of five roundtrip cruises on the England's Scenic Shores itinerary.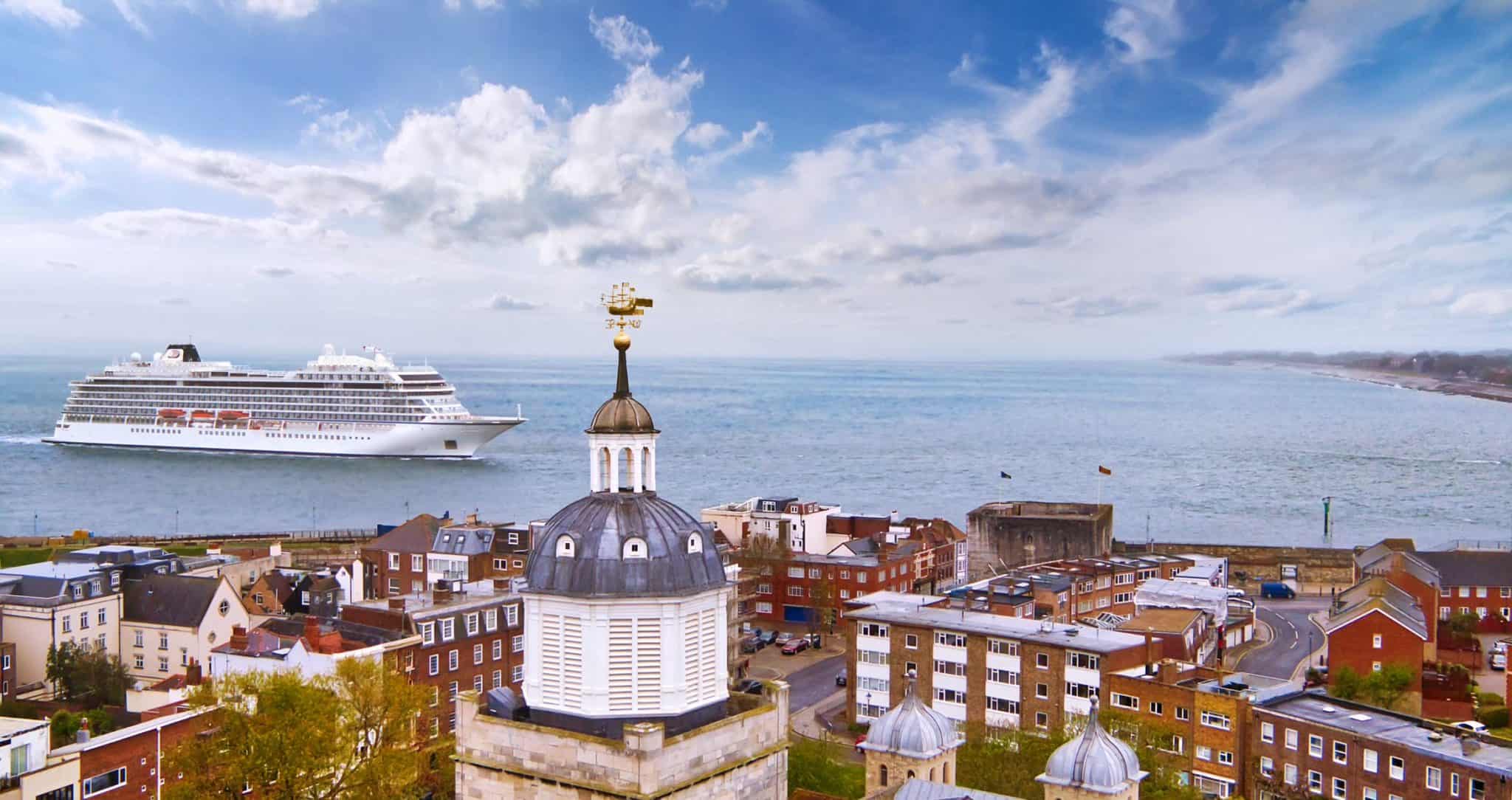 Part of the line's Welcome Back collection, the eight-night voyages will also call in Liverpool, the Isles of Scilly, Falmouth, and Portland.
Anne Diamond will join guests for the first three sailings, and will serve as a guest lecturer with her presentation about the untold story of British radar inventors, including her father, during World War II. Her presentation will also be featured on Viking.TV in the future.
Following her time in England, Viking Venus will then sail to Malta, where she will homeport for new Welcome Back voyages in the Mediterranean through the fall.
"Today is one of the proudest days in Viking's nearly 24-year history. When we became the first cruise line to suspend operations in March 2020, we certainly did not know it would be 14 months before guests would be welcomed back on board. Now, we are among the first to set sail again." said Torstein Hagen, Chairman of Viking. "On behalf of the entire Viking family, we are delighted to celebrate the naming of our newest ship in England."
READ MORE: Viking Announces More Mississippi River Cruises
"It is a huge honor to be chosen as godmother to Viking Venus and to be officially part of the Viking family. Over my many years as a journalist I have reported and been part of many historic events, but I never dreamt I would be godmother to an ocean ship or that I would be celebrating the occasion with my family and friends on board the beautiful Viking Venus on the very first day that we are able to cruise again in the UK," said Anne Diamond.
During the naming ceremony festivities, the group of invited guests aboard Venus enjoyed scenic sailing along the coast of England, and exclusively recorded concerts from a variety of artists.
In keeping with the naming custom, Anne assisted in breaking a bottle of Norwegian aquavit on the ship's hull using a historic Viking broad ax to cut a ribbon that symbolically held the bottle in place. The event also honored Norwegian Constitution Day.
Viking's Welcome Back ocean voyages will be exclusively for vaccinated passengers with itineraries in England, Iceland, Bermuda, and Malta. The line is working on developing more Welcome Back cruises in a variety of other destinations.
READ NEXT: Overview: Cruise Lines That Are Sailing in Summer 2021