In an email to travel agents, Virgin Voyages has announced that it is pushing back the inaugural voyage of its first ship Scarlet Lady to spring 2021, as well as the debut date of its second ship, Valiant Lady, to fall.
Virgin said that this was the reason for such a long delay: "This action is a testament of our commitment to prioritizing the health and well-being of our crew and sailors, whose safety is always first and foremost. While we are strongly encouraged by the good news surrounding vaccines in the US and abroad, collectively we are still facing significant challenges in combating the spread of the virus on land."
The statement continued, "Despite the challenges we're all facing, Virgin Voyages and our stakeholders at Bain Capital and the Virgin Group remain committed to our future and are incredibly optimistic about our new plans for 2021."
Scarlet Lady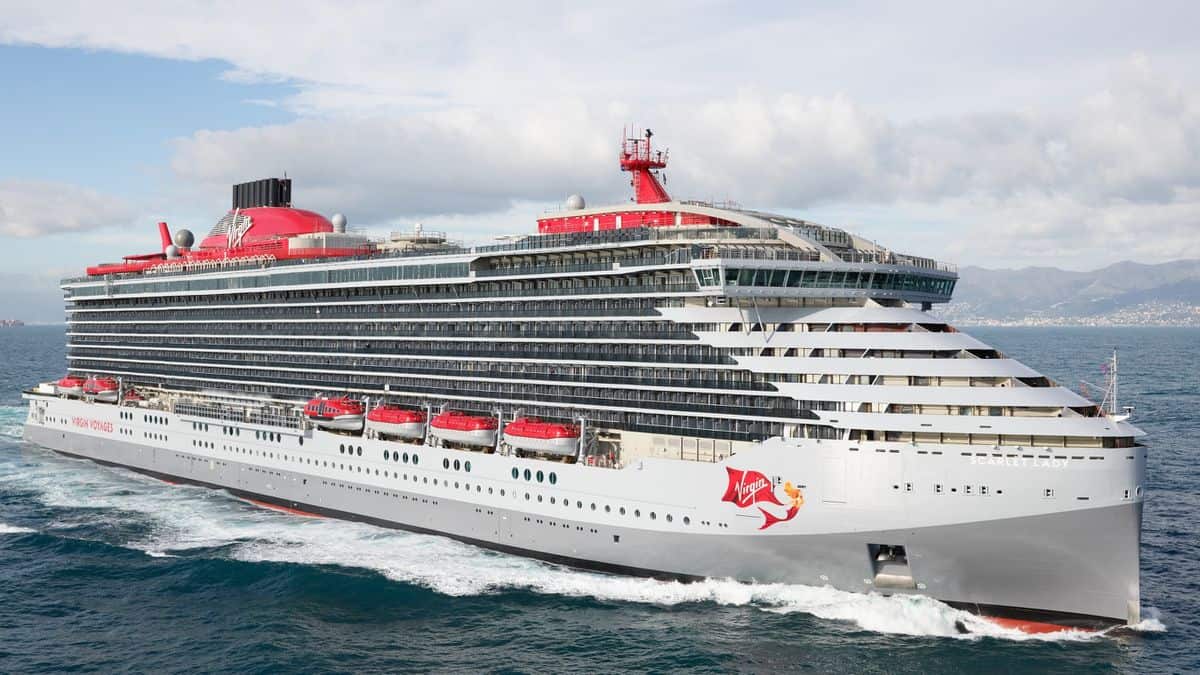 Previously scheduled to sail her first cruise with paying passengers on January 3, 2021, the cruise line has announced that Scarlet Lady will now sail on May 9, 2021.
Those who were scheduled to sail on one of the now-canceled sailings due to the extended pause will automatically receive a Future Cruise Credit (FCC) that's double the amount paid to date of the cruise fare. Guests who prefer a refund can call or email the line's customer service through January 28, 2021 to receive a full refund of the amount paid to date and a 25 percent FCC of the fare amount paid.
READ MORE: Virgin Onboards New Health Screening Technology For Voyage Safety
Valiant Lady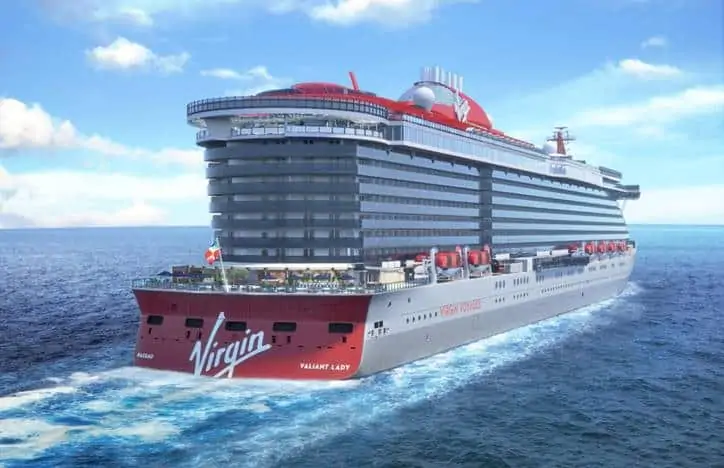 Originally set to debut in May 2021 in the Mediterranean before moving to the Caribbean later in the year, Valiant Lady will now forgo her European season and head straight to Florida. Her inaugural cruise will set sail from PortMiami on November 14, 2021.
Those who were booked on impacted sailings through and including October 24, 2021 have similar options to those on Scarlet Lady. Guests will automatically receive a FCC worth 150 percent of the voyage fare amount paid to date. They can also call or email to request a full refund through January 28, 2021 and also receive a 25 percent FCC of the fare amount paid.
Policy Update
Virgin Voyages has also updated its flexible booking policy. Now, bookings made on or before March 31, 2021 — for any sailing in 2021 — can be canceled up to 48 hours before the voyage date to receive a 100 percent FCC.
READ MORE: Virgin Voyages Introduces New Wearable Device