I was a winner of the Shipload of Love Contest that Virgin Voyages sponsored, which consisted of making a video of somebody who was my COVID hero. That person was my husband.
As soon as we received notification of the win way back in May 2021, we started perusing the cruises that were offered to guests. Hoping that COVID would be less intense in a year, we chose a cruise at the end of the available sailing dates. We opted for one that visited Costa Maya and Bimini.
After we secured our stateroom, a Sea Terrace cabin, we waited until closer to sailing to start our preparations. Like many of the cruise lines, Virgin Voyages has its own app, one that we found quite frustrating to use.
We received some info about the wristbands that we would wear on Scarlet Lady and anxiously waited for them to arrive in the mail per the info we received from Virgin Voyages. When it got very close to the sailing, I called to see if they would actually be mailed and was told not to worry because we would get them at the terminal.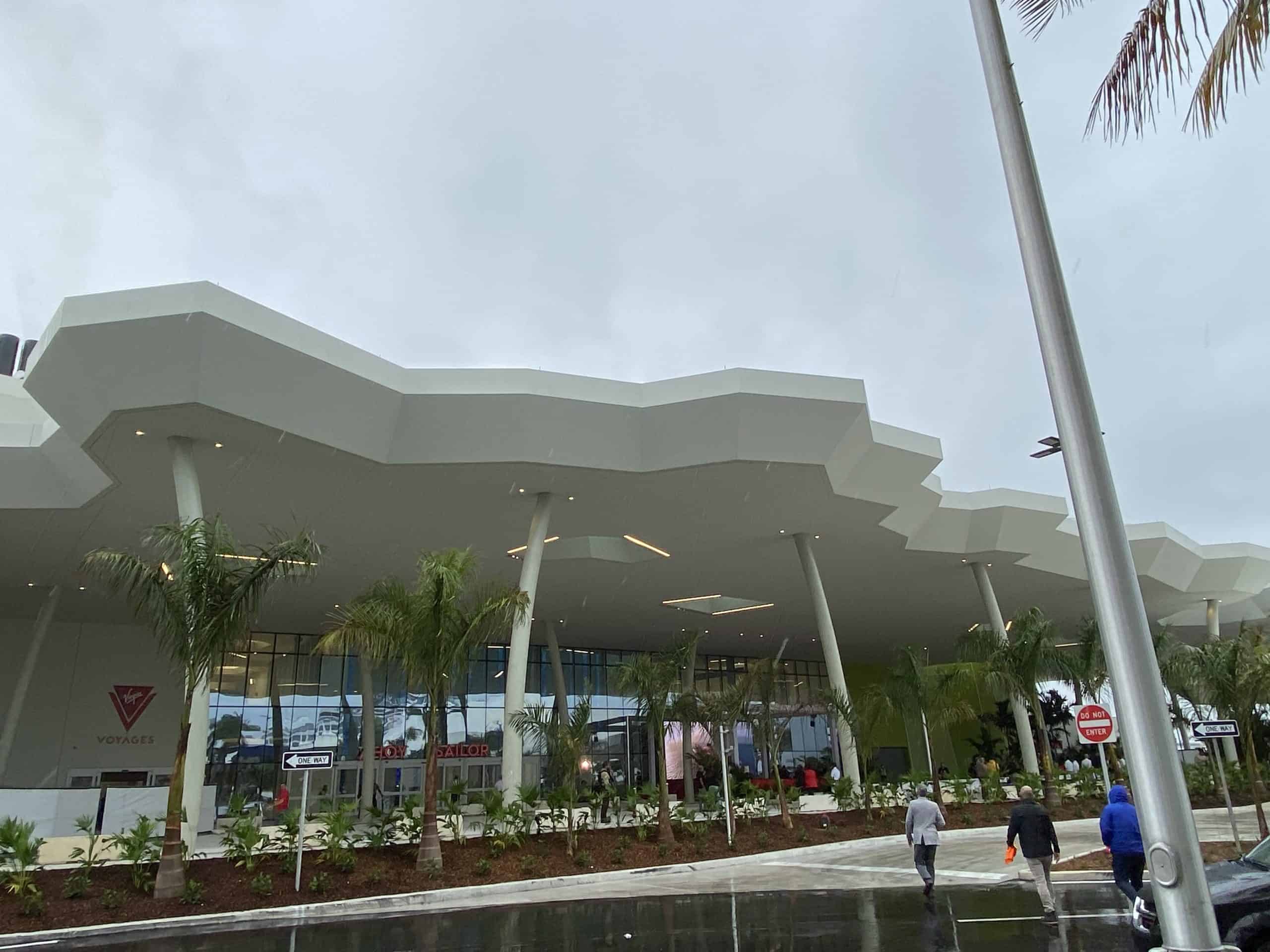 While somebody was on the line, we also booked our dining reservations, which was impossible to do on the app.
Since we hadn't found a hotel yet, I thought it would be worth checking into what Virgin Voyages offered for a pre-cruise stay. They said that they didn't make such arrangements for guests, even though their FAQ page indicated they did.
I still asked for a moderately priced hotel recommendation and they suggested the W in both Miami and Fort Lauderdale and also the Faena in Miami. We all have different ideas of what is moderately priced!
We like trying new things, and since we live far away from the port, we have to fly and always try to arrive a day early. I had read about a new door-to-door service provided by Brightline, which I was anxious to try. How nice to not have to arrange a shared shuttle or rely on the hotel transportation, which would cost more than the train.
In the end, the one-step service ended up being a stressful morning, eventually requiring four transfers to get to the ship.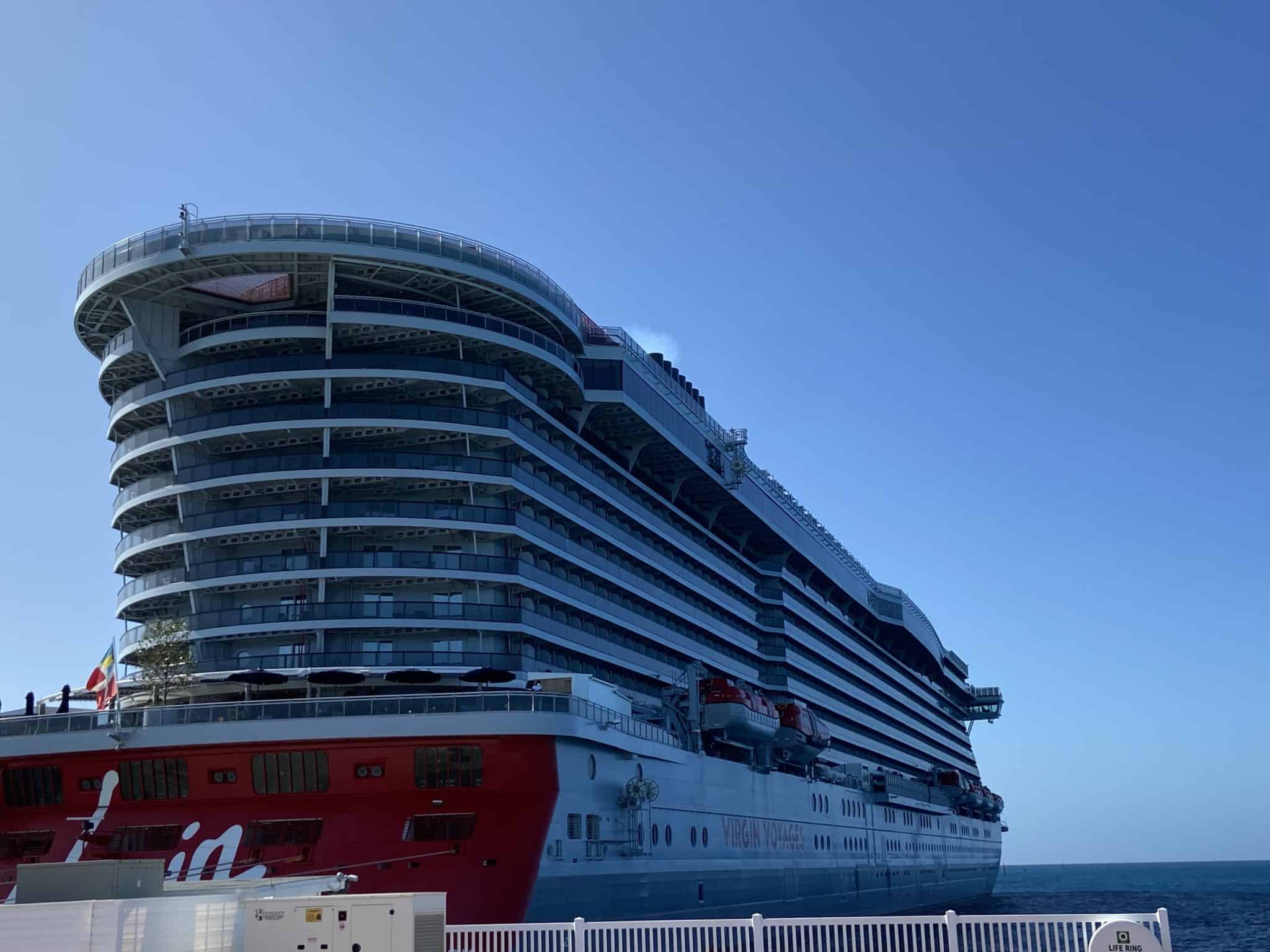 It seems that our Fort Lauderdale hotel was not within the 5-mile radius for the included transfer to the station.
At one point, we were informed that there was a transfer from the airport, which was non-existent. Then we were advised to take the #1 bus to the Brightline station. We found the bus stop and lucky us, we paid just $1 for an all-day pass, due to our advanced ages.
When we got to the Broward Central Terminal, which is right next door to the Brightline station, we realized that a decent walk in pouring rain was required to get into the train station. Fortunately, we had packed our umbrellas.
MORE: Norwegian Getaway Haven Trip Report, Day 1: Be Our Guest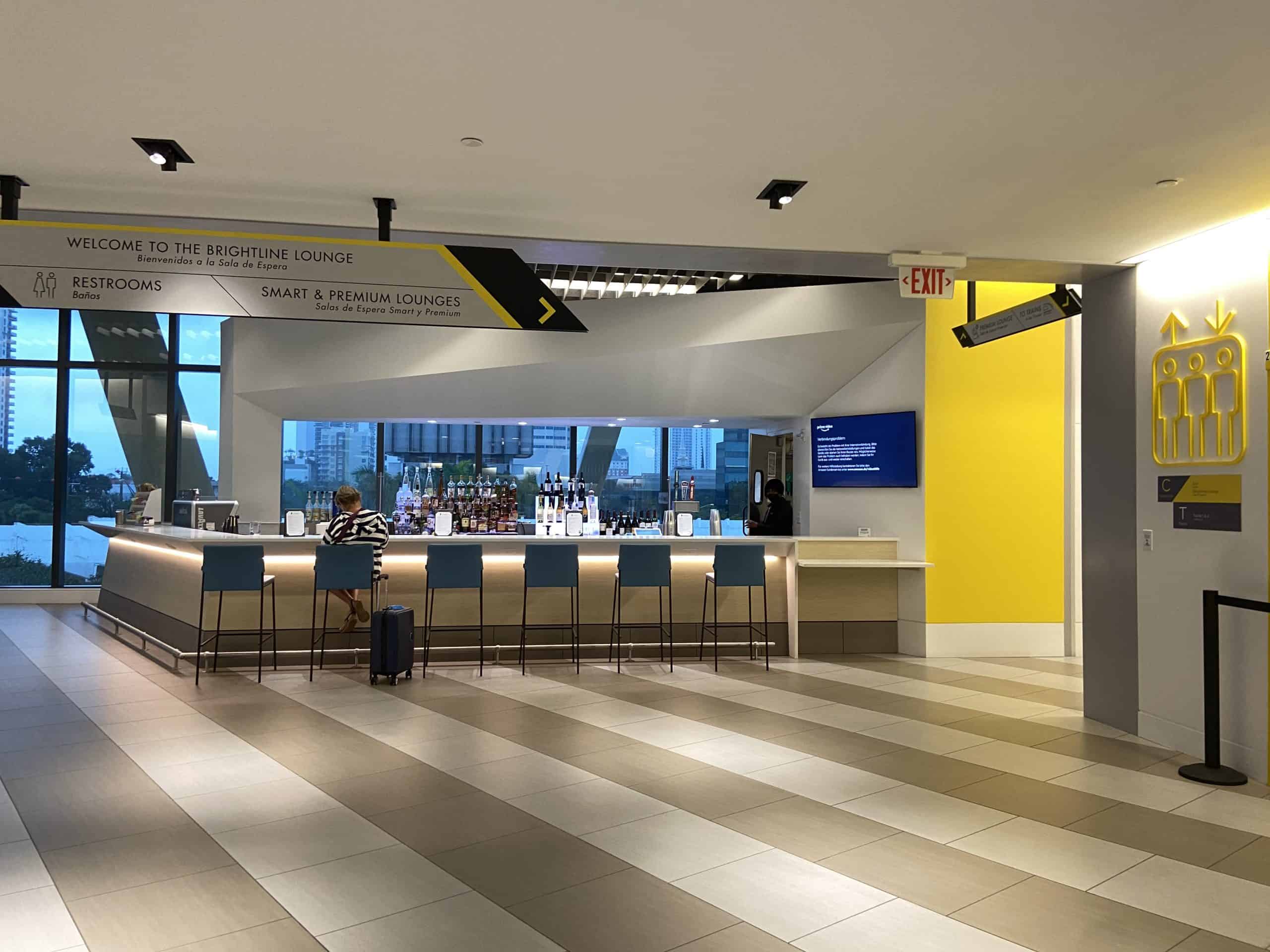 We reached the very clean and bright station and took the escalator upstairs to check out the very pleasant terminal in the few minutes we had prior to boarding. The Brightline train made its way to Miami in just about 30 minutes.
Our car had a very pleasant and helpful hostess serving snacks and drinks. We asked her about getting to the port and she said that people do it all the time and checked it out when we told her that we heard that it was impossible to do.
It turns out that the port isn't allowing the Brightline cars to drop off or pick up passengers there. I quickly thought of another plan that would take us to the station where we would find a trolley to the new Virgin Voyages terminal. The hostess said that there would be cars at the lower level of the Miami Brightline station and we could get a car there.
Well, that would have been too simple. We found the cars and were told that a 2-hour advance reservation was necessary! After blurting out a string of obscenities, I called a Lyft car and got to the port in time. What do they say about the best-laid plans? I hope that Brightline works out their issues with the port as it certainly would be a nice option.
The Dreaded COVID Test
We proceeded to Terminal G to get our COVID tests. The app had requested our pre-arrival test results and vaccination confirmation, but only allowed one of us to upload our vaccination card. So, we had to do all the forms again in the terminal.
Once that was done, we proceeded to the testing area (Virgin Voyages does their own complimentary and required COVID testing prior to boarding) where they tried to retrieve the forms that we had just filled out a few steps away. They could find neither of us in the database. Finally, after several minutes, they found us and we marched over to one of the testing stations where we received our nasal swabs and were directed to an area with no seats to wait for what seemed like an eternity to get our results.
After everything that had happened up to this point, we were very concerned that we would receive positive COVID tests. With negative results in hand and on our apps, we headed over to Terminal V, the impressive new terminal for Virgin Voyages, and attended an event celebrating the opening of the latest terminal in PortMiami.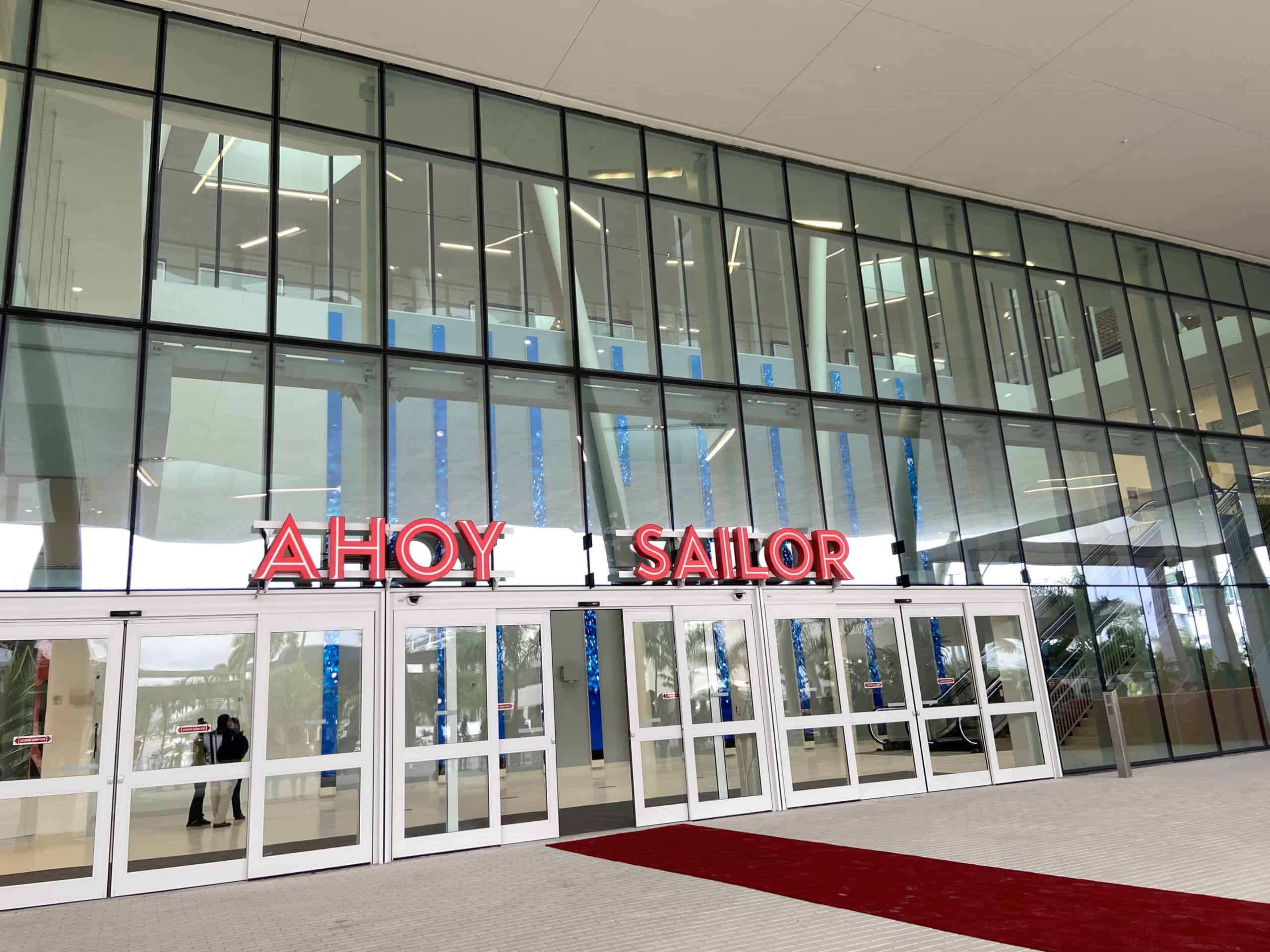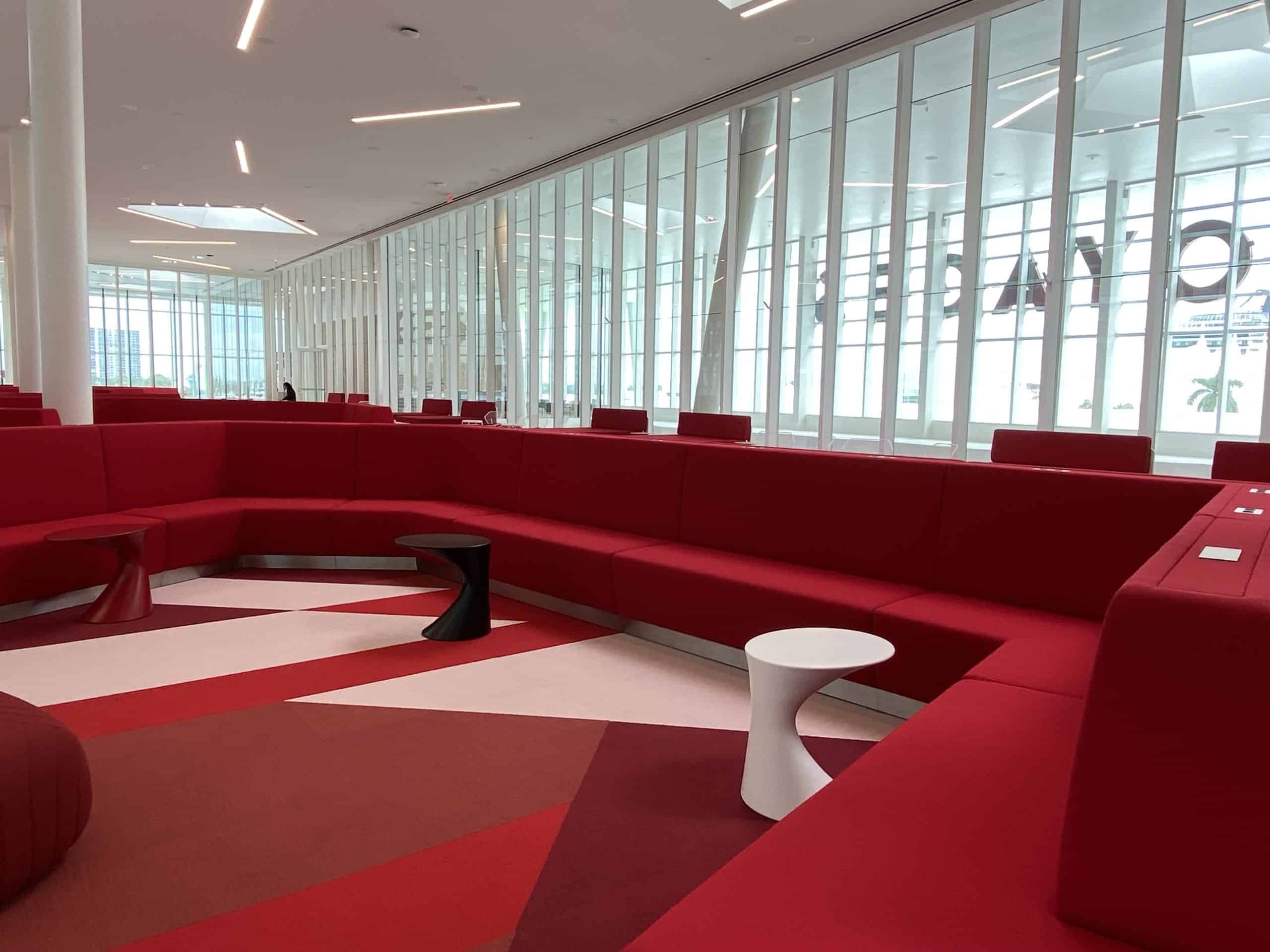 The new terminal was not ready to process passengers, so we returned to Terminal G to check-in! We then waited our turn to return to Terminal V to board the ship. Oh, the things we do to cruise!
We finally got on the ship around 2:00 pm, happy to be out of the rain and ready to explore the Scarlet Lady.
By Theresa Russell
Read my other Scarlet Lady articles: