Virgin Voyages has announced that it is currently in the process of updating the cabins on its two ships, Scarlet Lady and Valiant Lady.
The refreshed interiors bring more of a natural, bright approach to the ultra-modern staterooms. In a statement, the cruise line said that it is "bringing a warmer energy and more sophisticated feel" to the guest rooms.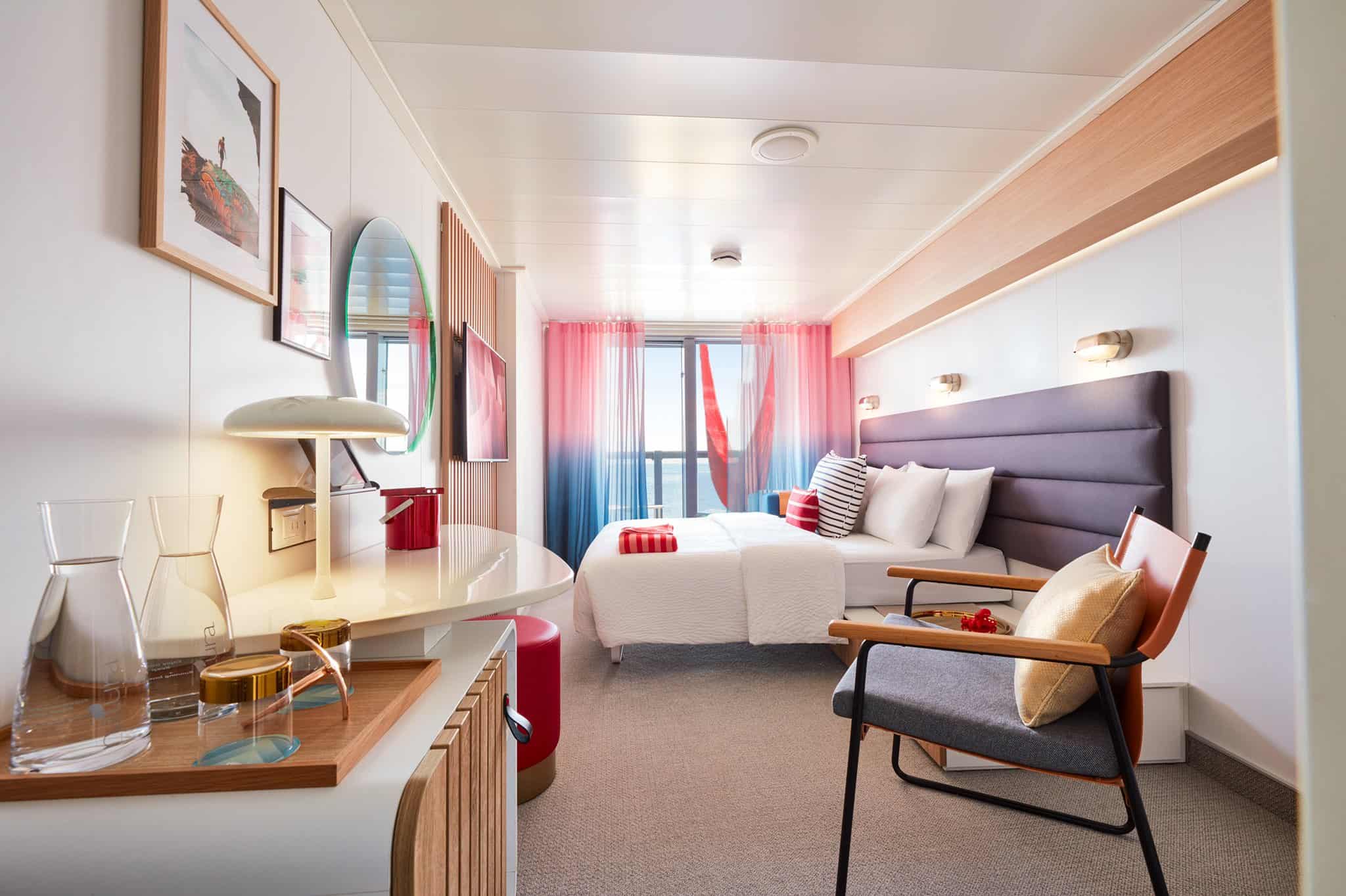 "Building on the nautical nature of the ships, the refreshed interiors feature beautiful wooden beams and additional wood finishings along with handpicked artwork that embodies Virgin Voyages' playful and contemporary nature, The Seabed and the incredible sea views continue to be focal points of the cabin, urging the design team to keep the nautical stripes ever present in the decorative throw pillows. Increased drawers and storage space round out refresh, perfect for Valiant Lady's seven-night European itineraries."
When Virgin's first ship Scarlet Lady launched, one thing that guests complained about was a lack of storage, or a lack of obvious storage in the staterooms. While much of this refresh is purely an aesthetic makeover, it appears that the line has reconsidered some of the storage solutions as well, which should be welcomed by many cruisers.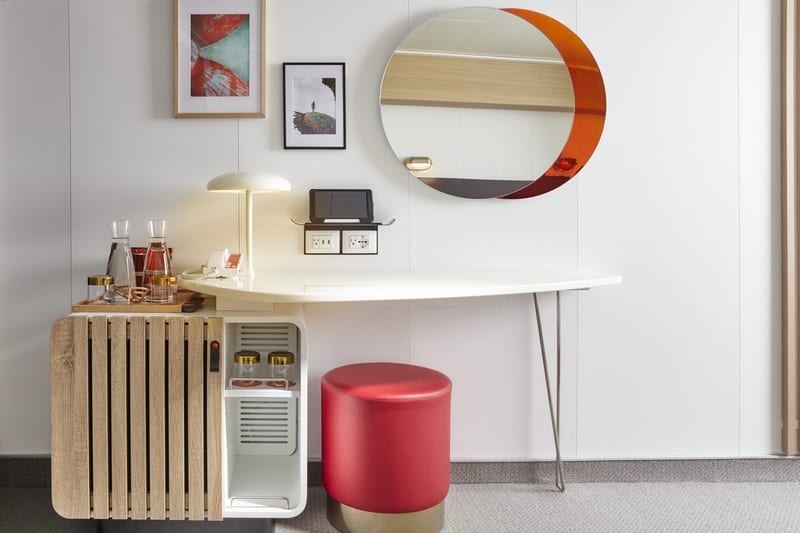 Over half of the cabins on Scarlet Lady have already been completed, and the other half are due to be finished in the spring.
MORE: Scarlet Lady: Quick Takes and First Impressions [PHOTOS]
Valiant Lady's cabins should be completed before she enters service from the United Kingdom this March.
And if you were wondering, the beds will still be able to convert from a bed to a sectional-style couch.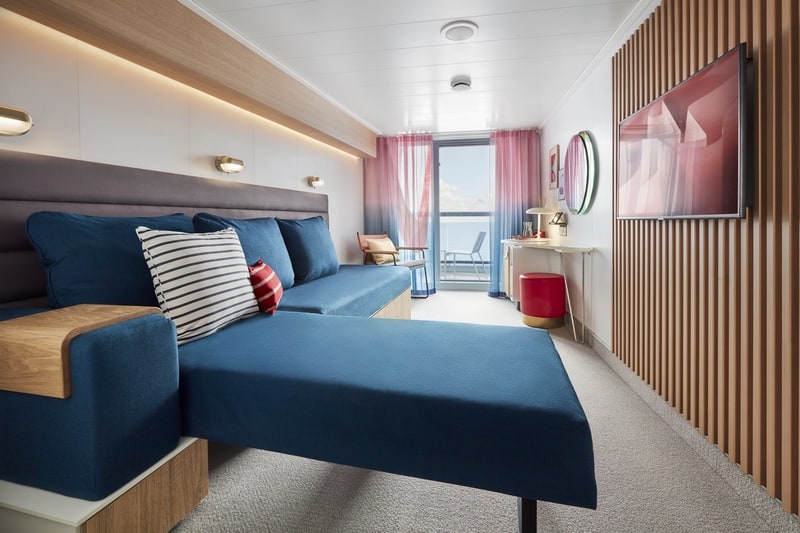 Scarlet Lady sails year-round from Miami to the Bahamas and Caribbean on four and five-night voyages.
When Valiant Lady debuts in March, she will sail a short series of cruises from Portsmouth before moving to Barcelona to operate Mediterranean cruises through mid-October. On October 30, she will begin sailing from Miami for the winter season.
READ NEXT: New Residential Ship to Offer 'Worldschooling' Education Program