The wireless internet service on Virgin Voyages' ships is about to get better. Aruba, a Hewlett Packard Enterprise company, has announced that the cruise line will be using the Aruba ESP (Edge Services Platform) network for all of the ships in its fleet.
The cruise line currently has two ships in passenger service: Scarlet Lady out of Miami to the Bahamas and Caribbean and Valiant Lady, which is sailing Mediterranean itineraries.
It also has two more in development, Resilient Lady and Brilliant Lady. All four vessels will be implementing the new wifi service.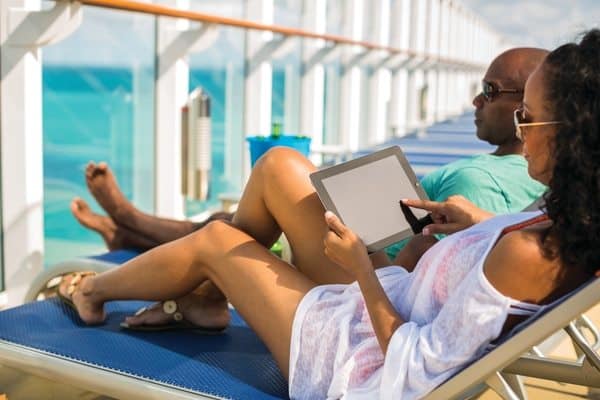 A primary goal for Virgin Voyages is to deliver an elevated guest experience by providing real-time services and always-on connectivity for crew members to facilitate fast, reliable service. For example, if a crew member sees a maintenance issue, they can open a repair ticket right on their issued device and the maintenance team is immediately notified.
Another important goal for the cruise line is to provide service via location-based data. One example of this is a virtual queuing system so guests don't have to stand in long lines. Instead, the Virgin Voyages app alerts them when it's time to board the ship, head into a restaurant for dinner, go to the spa, or disembark in a port of call.
MORE: Norwegian Cruise Line to Roll Out Fixed Main Dining Room Menus
"From the time a Sailor books their trip or uses mobile ticketing, all on-board experiences up through departure at the end of their journey, is enhanced by technology," said Frank Farro, vice president of Technology at Virgin Voyages.
"A favorite luxury indulgence for Sailors is our unique "Shake for Champagne" feature. By simply shaking their phone with the Virgin Voyages app open, and pressing a button, crew is alerted to deliver chilled champagne to the Sailor wherever they are on the ship."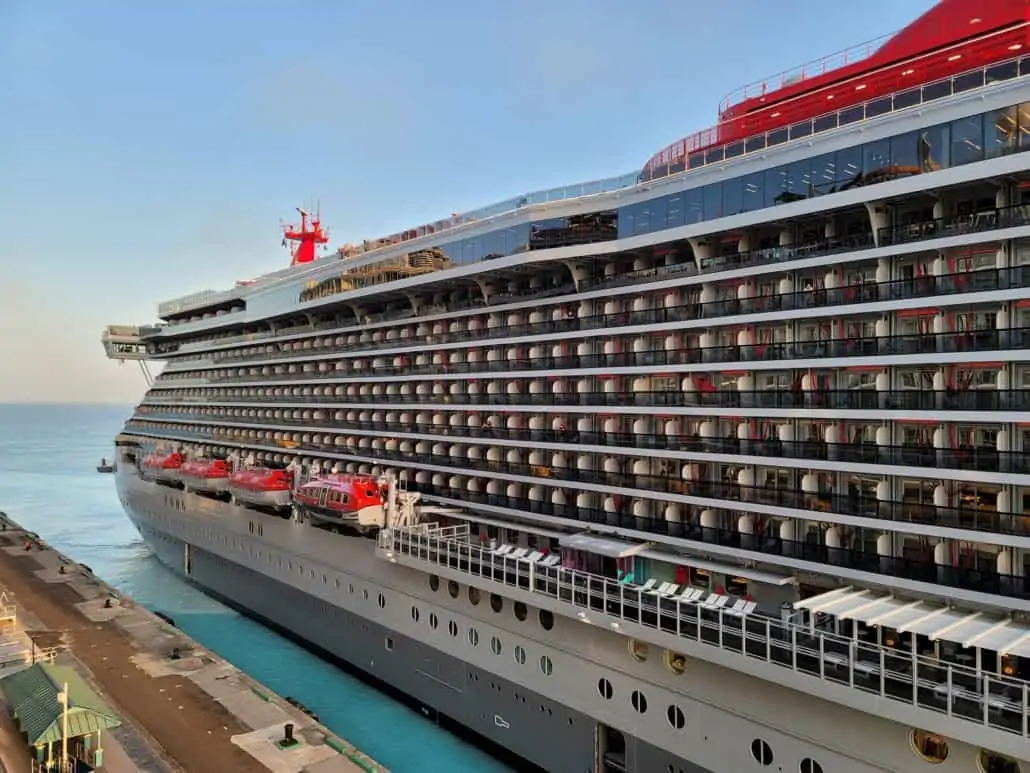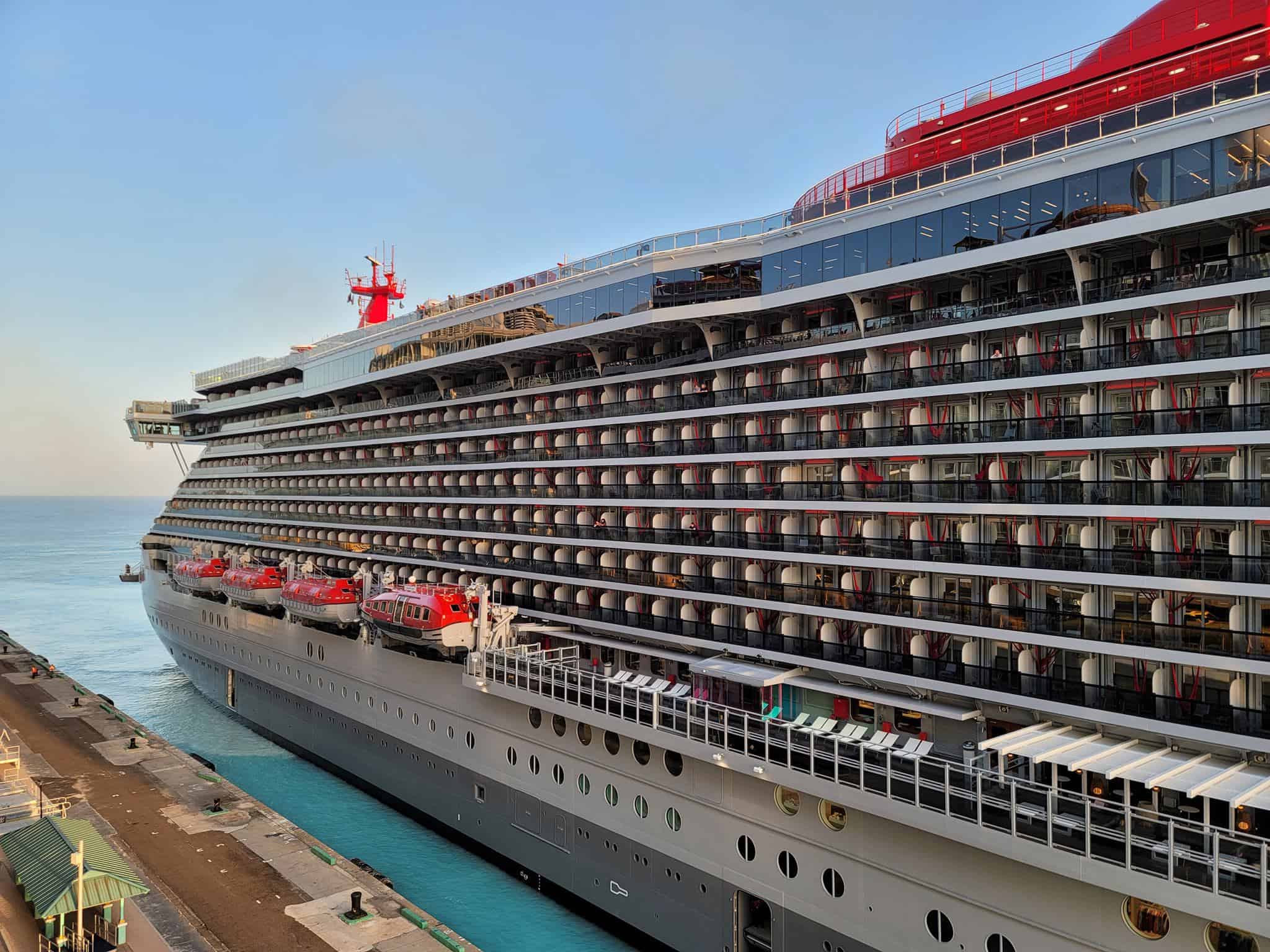 The new Aruba ESP network is built to accommodate around 15,000 devices, including crew devices, PCs, laptops, tablets, and in-cabin TVs. Each stateroom includes "smart home" features that are controlled by the app that can be found on the in-cabin tablets. For example, when a passenger walks into their cabin when it's in nighttime mode, the lights automatically come on and the curtains close.
The fact that each ship holds around 4,000 people including guests and crew means there should be plenty of bandwidth to go around, even including the devices and systems that are built into the vessel.
Basic wifi is included in the cruise fare on Virgin Voyages. A $10 per day upgrade is also available, which allows for faster connectivity and the ability to stream music and video.
READ NEXT: Carnival Makes Changes to Room Service, Sea Day Brunch, and More