Mendenhall Glacier is one of Juneau's major attractions, and arguably one of the most scenic glaciers. The glacier is situated 13 miles from downtown Juneau and only a few minutes from the airport.
The Mendenhall Glacier is one of the 38 major glaciers within the Juneau Icefield, an area of interconnected glaciers that rests behind the mountain rising above Juneau. The icefield is spread over 1,500 square miles and flows from the Taku River inlet to the town of Skagway. 
Ice Caves at Mendenhall Glacier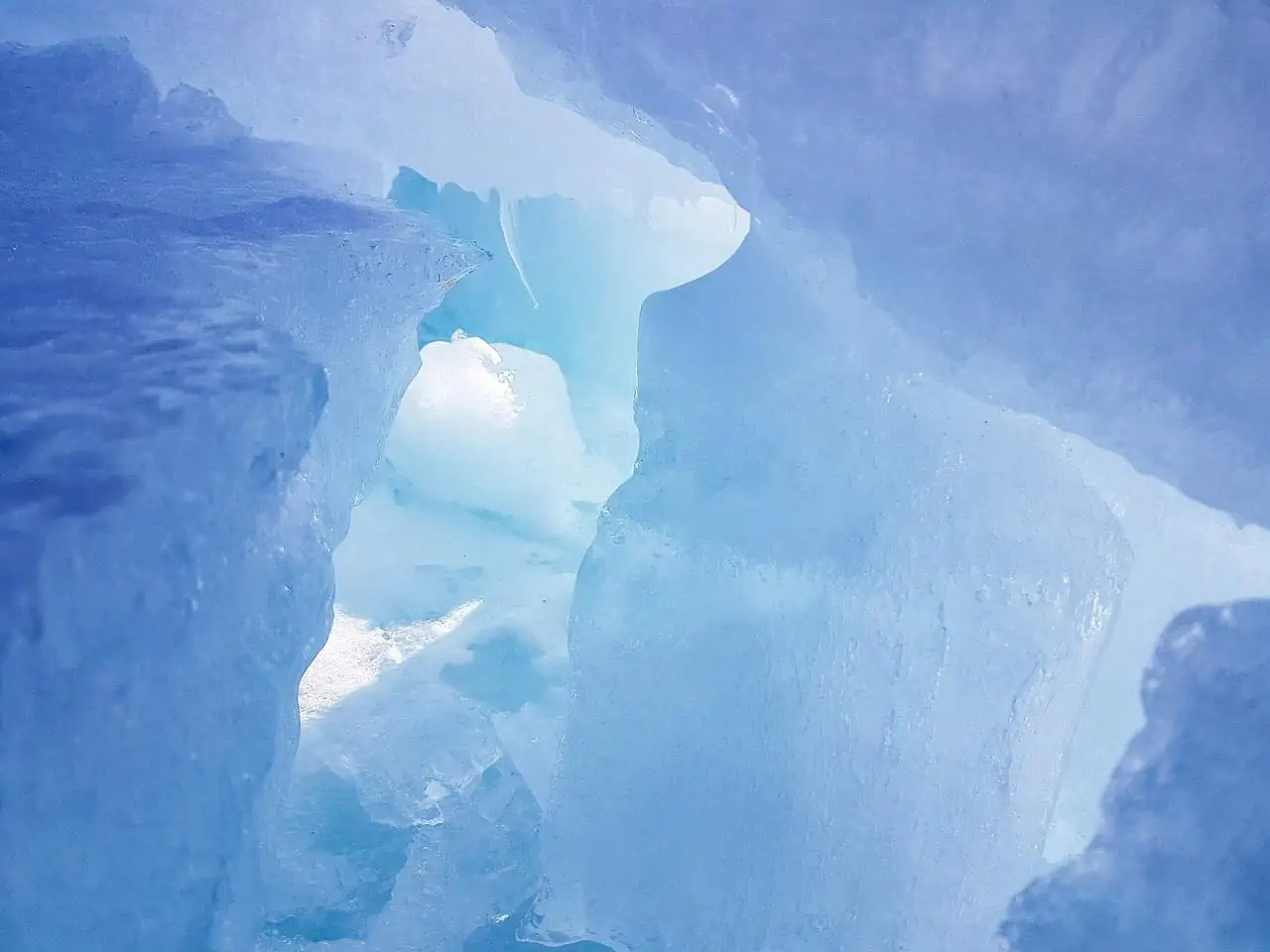 The ice caves of Mendenhall have gotten massive publicity of late thanks to news regarding the glacier receding. There are public access trails to the ice caves at the park, but enter at your own risk if trekking alone. Though spectacular, it's recommended that glaciers should only be explored with a professional guide.
Tours of the ice caves are offered from July through September.
How To Get To Mendenhall Glacier
The most popular way to visit the glacier is via the visitor center.
The Mendenhall Visitor Center offers observation decks, trails, wildlife viewing opportunities, and educational displays. Public restrooms, a gift shop, snacks, and accessible ramps are also available at the center.
The easiest way to explore the glacier is by purchasing a tour at the shore excursion desk on your cruise ship or through a third-party shore excursion company.
By car or shuttle, it takes approximately 25 minutes to reach the visitor center from the port.
READ MORE: Juneau Cruise Port Guide and Information
If you are booking through a tour company, admission to Mendenhall Glacier is typically included in the price. However, doing it on your own will cost $5 per person. Tickets can be purchased at the visitor's center.
Alternate Ways To Explore Mendenhall Glacier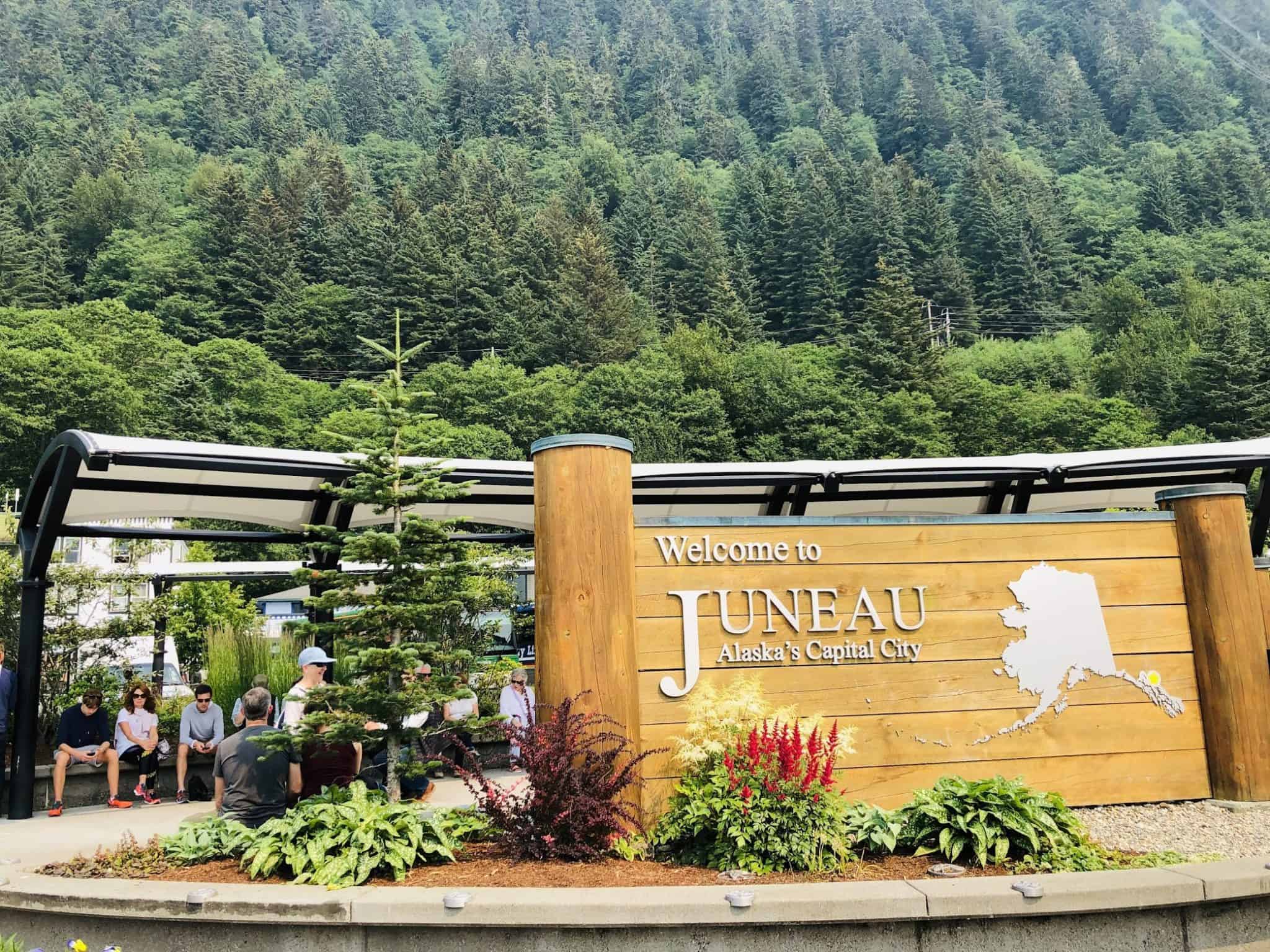 There are a few alternative ways to experience Mendenhall Glacier when cruising through Southeast Alaska.
Active travelers can take public transportation from the cruise pier to the glacier. Know that the public bus option does not drop you off at the glacier itself, but is about a mile away, so you will still have to walk to the entrance of the visitor center. The adult fare for the public bus as of this writing is $2 for adults, and $1 for kids.
Another alternative is to rent a bike and pedal to the glacier from Cycle Alaska. Bike rentals for four hours start at $38 for for adults and can run as high as $70 if you want to rent an electric bike.
Keep in mind that it's 13 miles from downtown and there aren't a lot of bike trails. You can reserve your bike rental online through the company's website. Keep in mind that you can also rent in 8 hour or full day increments.
Note: You should really only consider this option if you're an experienced biker!
There are tours offered at the pier from various private companies that run transportation to and from Mendenhall Glacier every thirty minutes. If you want to experience the glacier on your own and spend as much time as you'd like there, this is a great option.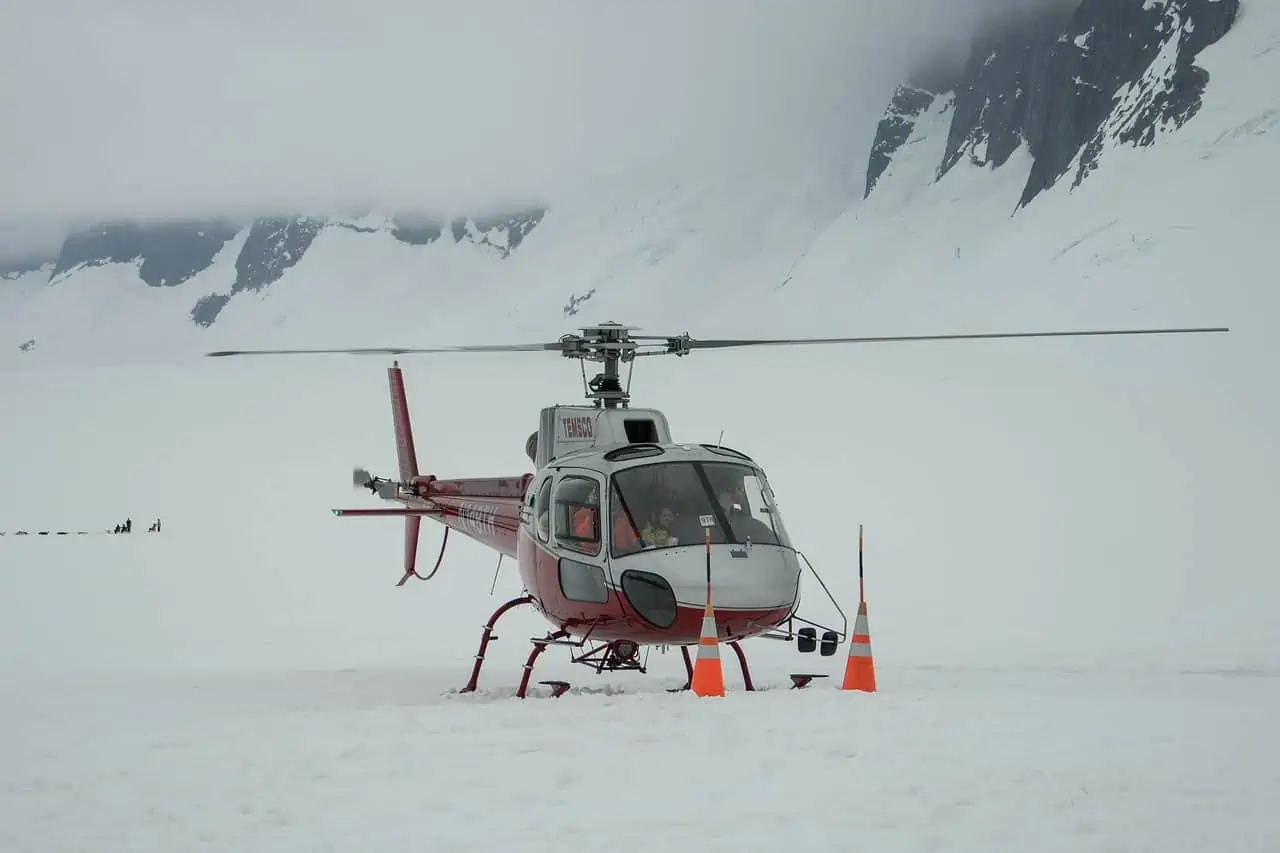 You can also view the glacier by helicopter. Obviously, this is the priciest option, but it's also the most visually stunning. Booking a helicopter tour can cost $500 or more per person if done through the cruise ship.
However, you'll experience will be an unforgettable one as you not only get to see Mendenhall Glacier up close but, depending on the tour, even land on the glacier and walk around a bit.

Booking a flightseeing tour is another option. These tours fly over the tops of the glaciers located in Juneau's Icefield and offer spectacular photo opportunities.
With both flight tours and helicopter trips, consider shopping around as opposed to booking directly through the cruise line. Play your cards right, and you could find something for as little as half the price of a typical shore excursion. Just be sure to do due diligence by researching the company; make sure you're not booking with a fly-by-night (pun intended) company.

Note: Be aware that flight and helicopter options will have limits as to the size of a group and their collective weight. There may also be weight restrictions regarding each individual in the party.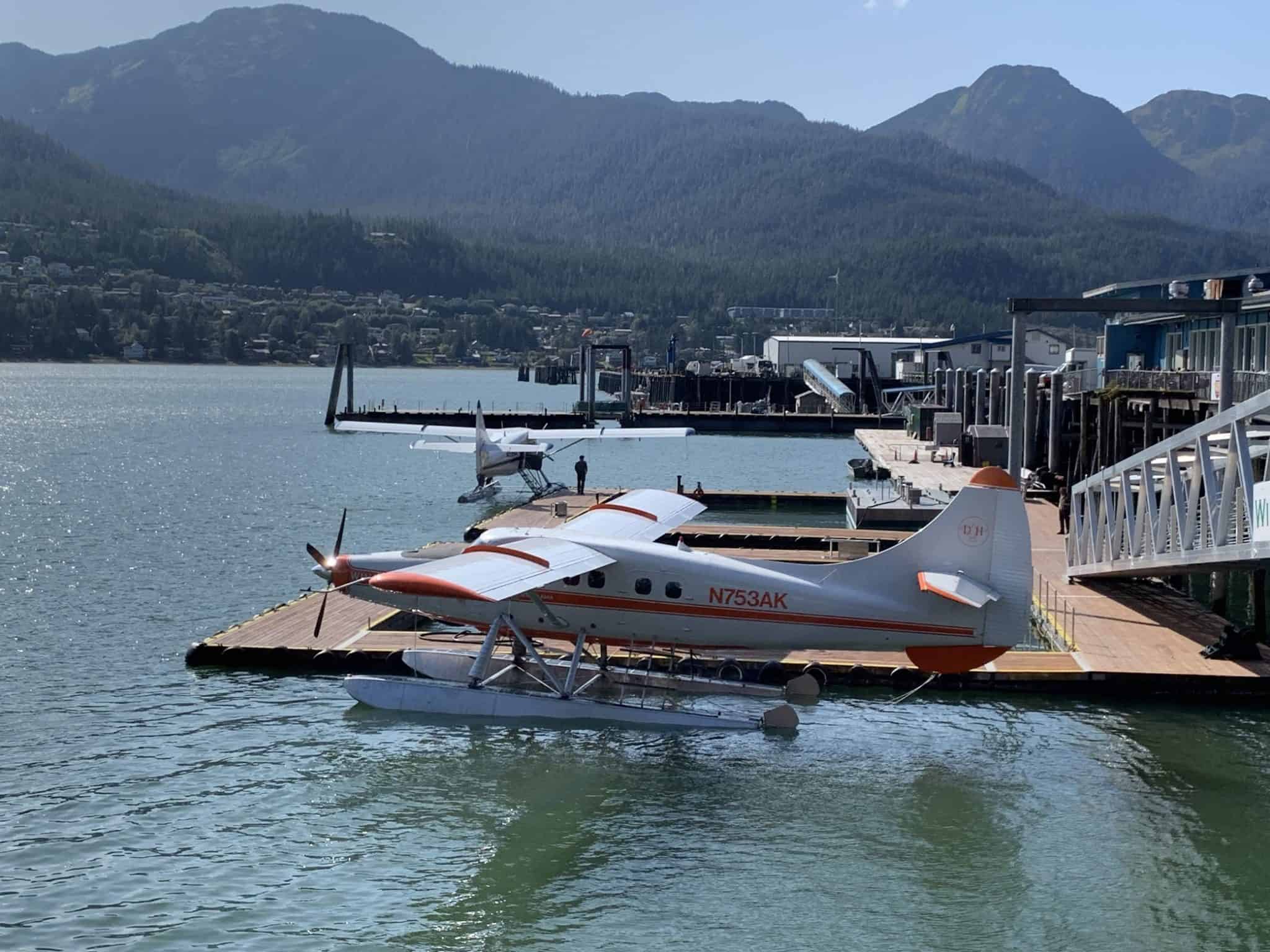 The cruise lines are in business to make money, so many shore excursions offered by the ship could be double the price you see once you get on land. On the flip side, Alaska excursions sell out quickly, so you may want to book your tour from a private or third-party vendor in advance.
Also, remember that because Alaska is a bucket-list destination, the excursions will cost more than you would pay for activities in locations such as the Caribbean. However, excursions in Alaska are also far more unique, with many of them falling into the category of "once in a lifetime."
Fun Facts About Alaska's Glaciers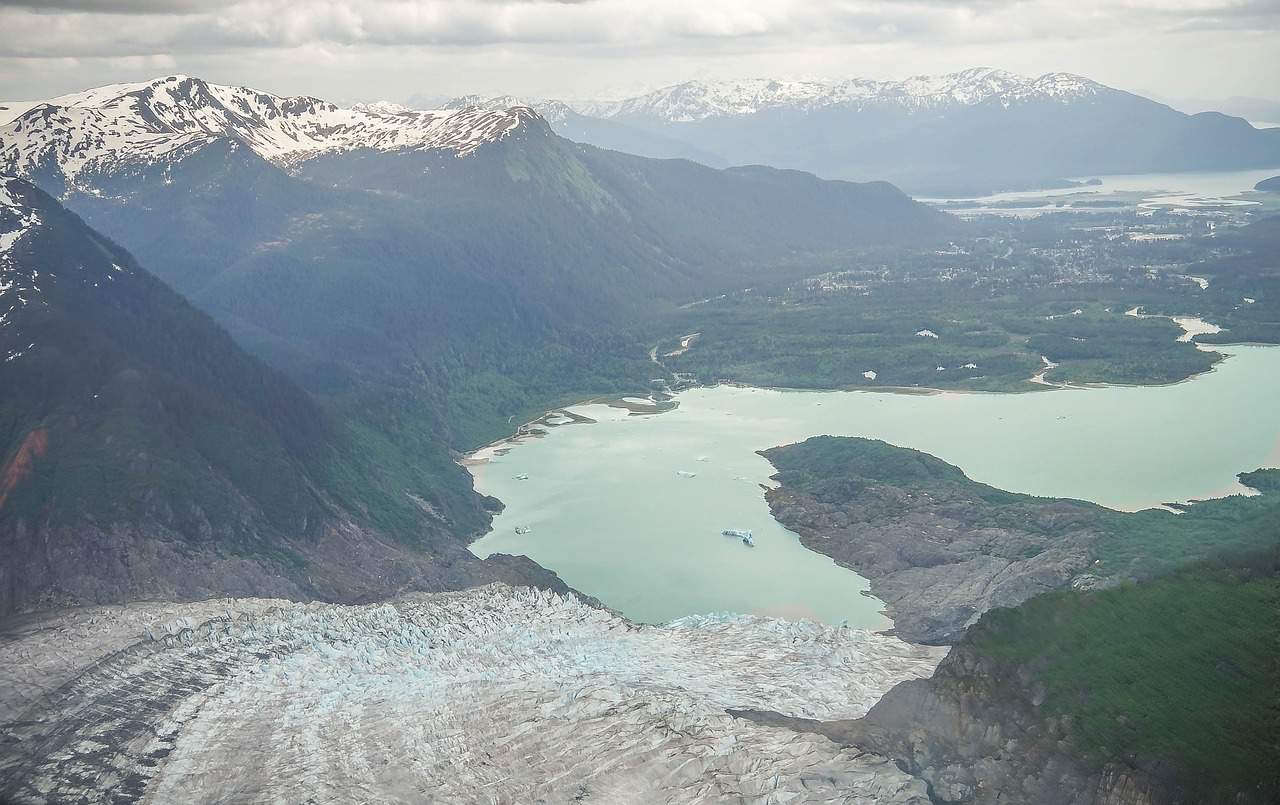 Juneau glacier spotting is often jaw-dropping on even an overcast day, so don't let rain deter your plans.

Glaciers have that mystical blue color because of a unique crystalline structure that soaks up and reflects light, providing the ice its distinctive hue. The most vivid blue happens in crevasses and when the ice breaks from a glacier's front. The blue color disappears as the ice is open to the air, and the crystalline structure cracks up.

Although glaciers can seem to be sitting entirely still, they are continuously moving. Although it can be invisible to the naked eye, the movement of glaciers is so strong as to forever alter the landscape as it makes its way down mountains and through wooded lands.