Taking a ride in a blimp — let alone the Carnival Cruise Line blimp — was definitely not on Becky Smith's to-do list. "It wasn't even on the radar," she admits. And yet, when the opportunity arose to take to the sky, the Georgia-based travel agent didn't even hesitate… much, anyway.
How She Got To Fly So High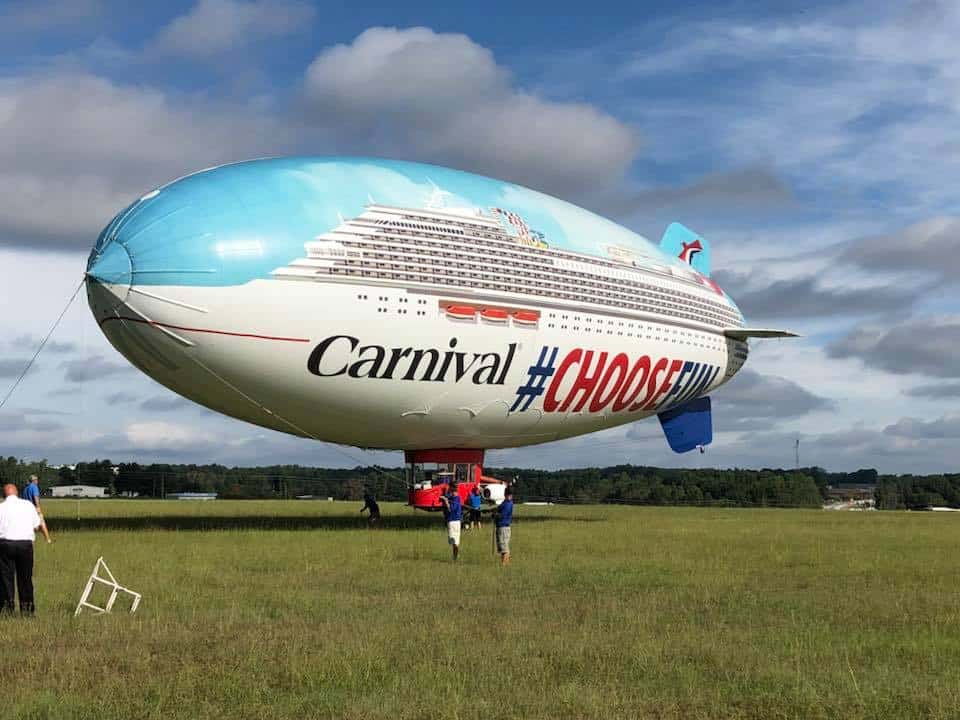 "I am not a fan of flying… at all!" admits Smith. "Most people know that. I will fly when I absolutely have to, but that's about it." In fact, she had just flown from Georgia to Miami and back in order to enjoy a two-night sailing on Carnival Horizon. "Going up in the airship wasn't a necessity, but it was an opportunity I knew wouldn't come along again, so I just sucked it up and took one for the team."
And? "I'm glad I did it!" she says enthusiastically. "For the first few minutes, I'll admit, I was terrified. But I was fine once we got up in the air and I got over that initial feeling of, 'What the heck are you doing?'"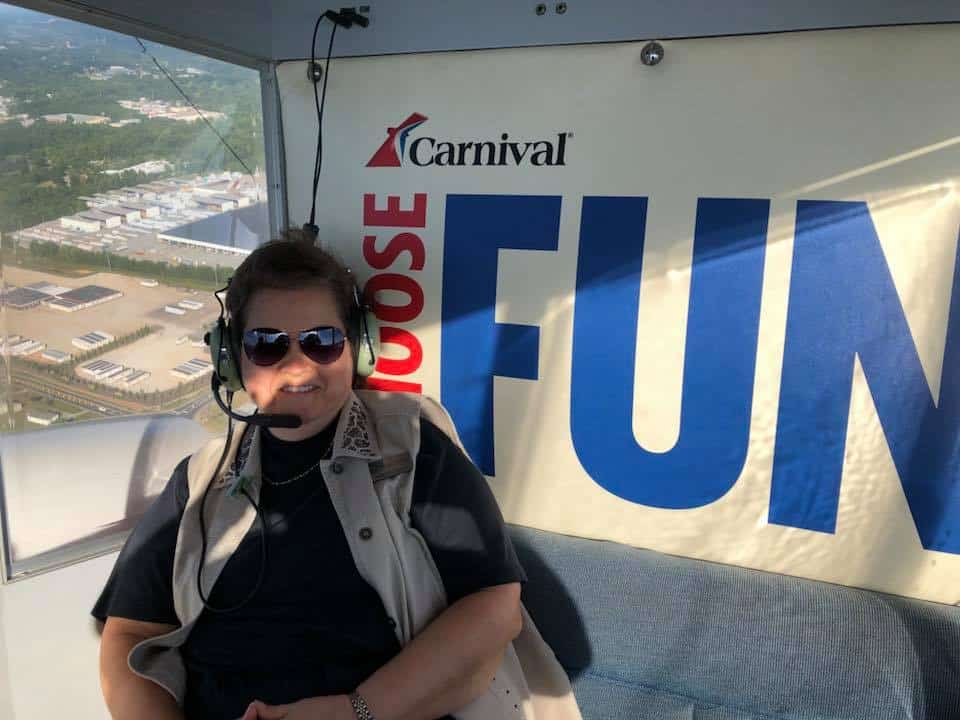 So how exactly did she wind up being offered this incredible opportunity? It came about thanks to her Business Development Manager, Katy Rose Friedman. "She was asked by Carnival to go to Atlanta and be interviewed by the local media," explains Smith, "and she did an amazing job, by the way. But when she got the invite, she was told she could bring along one guest."
READ MORE: Meet Carnival's Newest Type of Ship
Friedman immediately thought of Smith, who has certainly earned the privilege, what with being one of the highest ranked agents (if not the highest) in all of Georgia. "I've worked hard with Carnival to get to this stage," she admits. "I started my own agency a few years ago, and things just sort of blossomed from there."
What It Felt Like To Fly In A Blimp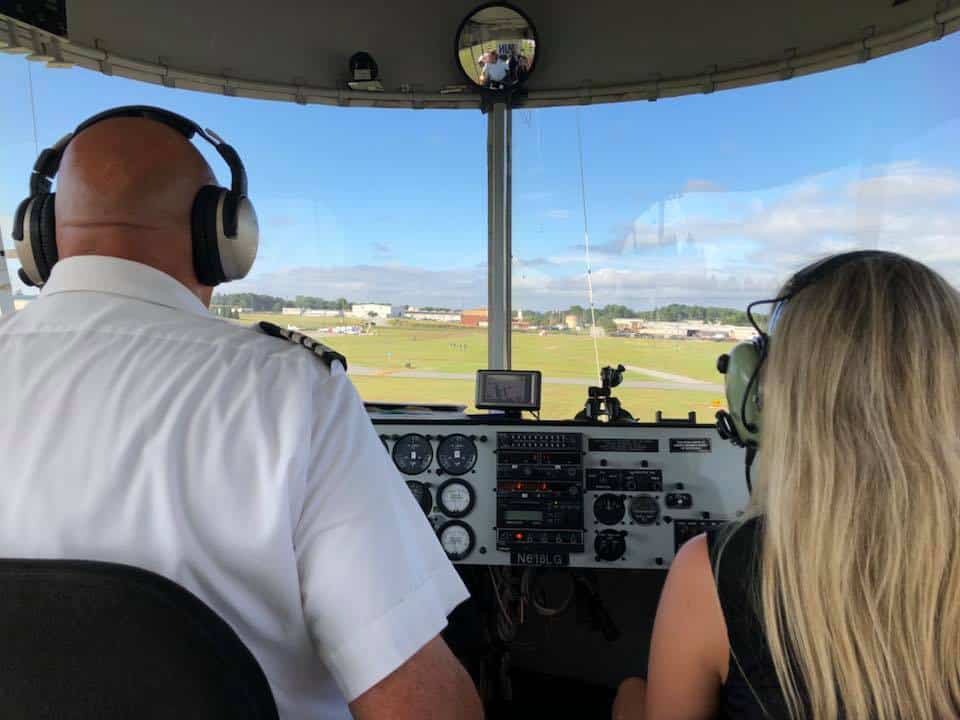 After taking off from a location near Lawrenceville, Georgia, the airship went up about 1,000 feet. "When you takeoff in an airplane, you've obviously got a long runway," says Smith. "With the airship, we just rolled a few feet, and then we were in the air."
Although beyond nervous, she says that the crew were "extremely helpful, accommodating and welcoming," while the captain was "incredibly informative. You couldn't ask for a nicer guy." Once in the air, she describes the actual flight as being very smooth… but loud."It's extremely noisy," she recalls. "The engines are just a few feet away from where we were sitting."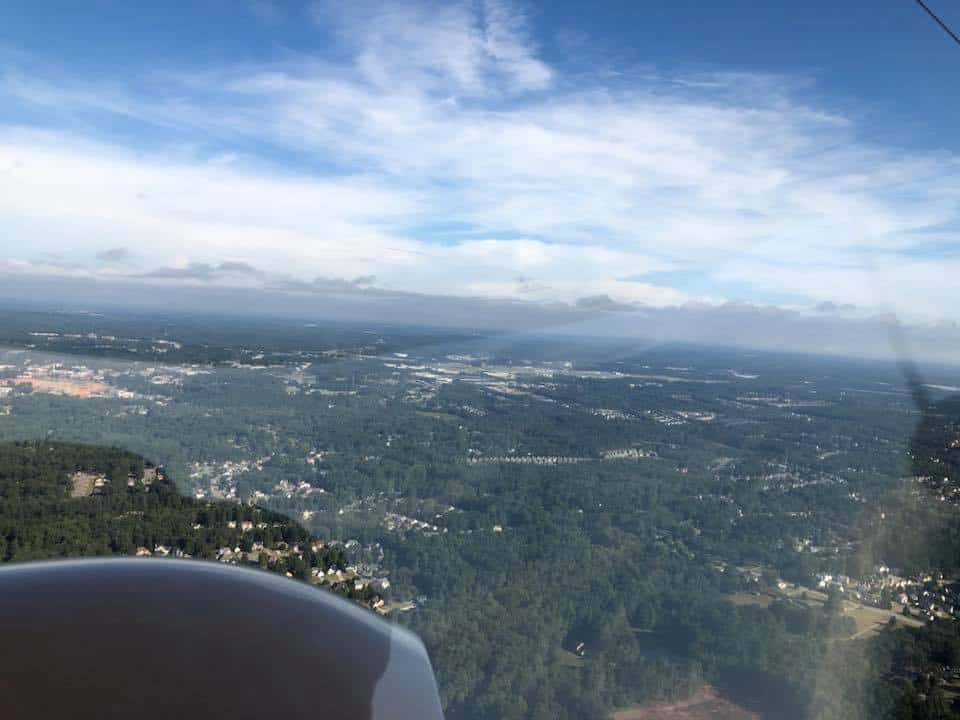 The passenger space is definitely small. "It's basically a pilot and two, maybe three passengers," describes the agent. "It reminded me of a gondola that would take you up the mountain on a ski slope. Small, but comfortable enough for four people."
Asked if — considering her fear of flying — she'd do it again, Smith answers instantly. "Absolutely, without hesitation. And I'd tell anyone who had the chance to do it, too."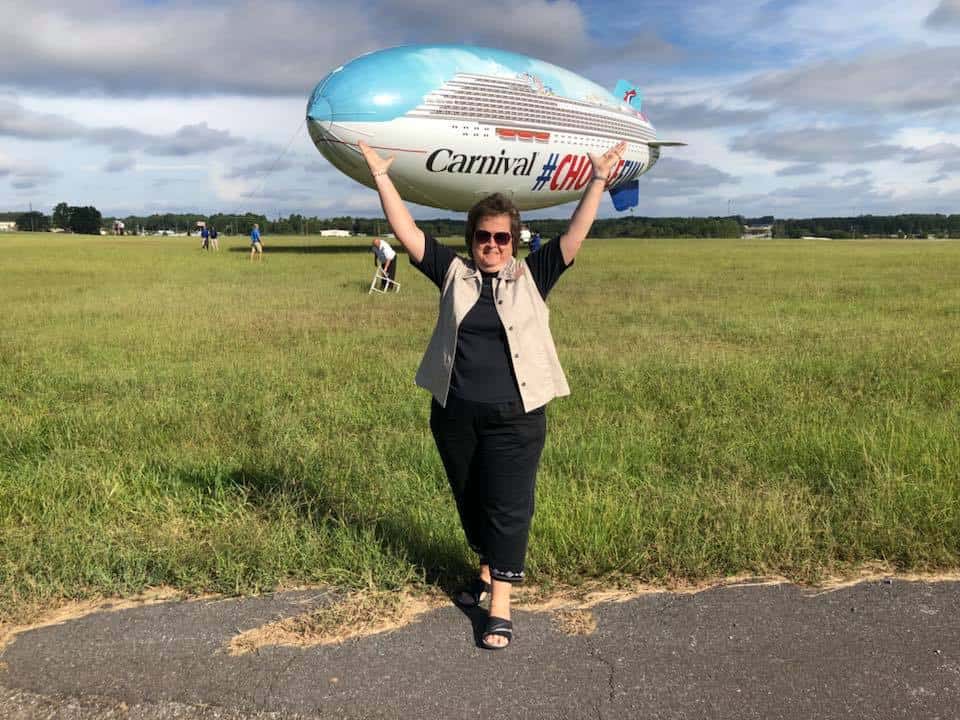 Throughout September, Carnival's airship did a multi-city tour with their #ChooseFun campaign. The blimp made an appearance over popular areas, beaches, NFL and college football games throughout the Southeast.