Cozumel has thousands of cruise passengers a day and offers a variety of things to do off the Yucatan Peninsula. Just because you're docked in Cozumel, doesn't mean you have to stay on the island. If you find yourself in Cozumel, there are a few things you need to know.
Here are 7 Things to Know About Cozumel
1. Currency
No need to make a trip to the bank before your cruise to exchange currency for Cozumel. The friendly locals will happily take American dollars, which works well for cruisers considering the endless shopping options available right off the pier. In fact, they would rather take USD over the Mexican peso. 
2. Attractions

Cozumel is one port of call that pretty much has it all. Right off the pier, you'll find a variety of shopping and restaurants, including a Margaritaville, or for a short cab ride you could explore downtown San Miguel. Of course, Cozumel boasts a diverse selection of excursions and tours, whether you want to swim with stingrays or dolphins, take a guided city tour, or sail on a catamaran to snorkel. However, one of the most unforgettable things you can do in Cozumel is touring the Mayan ruins. These excursions are pricey, but that's because you have to take a ferry to the mainland and then catch a bus from there to the ruins. It makes for a long day, but the experience is well worth it. But if you'd rather just kick back on a beach for the day, Cozumel has no shortage of those.
3. Beaches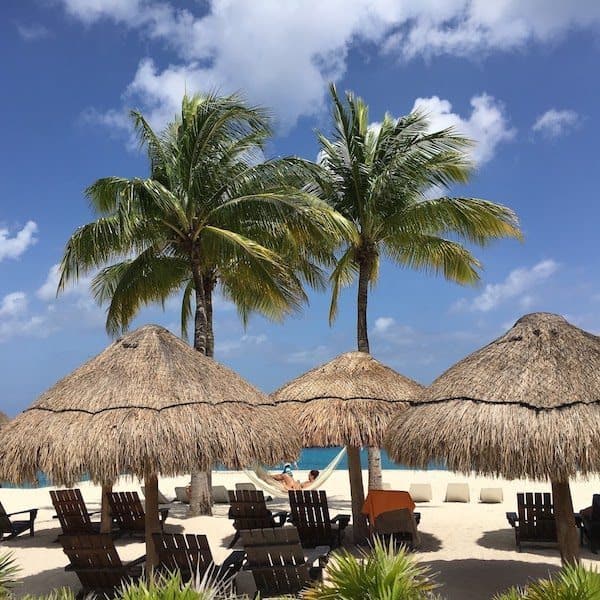 One of the most popular things to do in Cozumel among cruisers is to spend the day at the beach, and why not? Cozumel is home to several private, all-inclusive beach clubs such as Mr. Sanchos, Playa Mia, or Nachi Cocom. For ~$55 per person, you get all day beach access with unlimited food and drinks, including alcoholic drinks! These beach clubs also feature swim-up bars, and all offer other activities for extra fees such as horseback riding on the beach, parasailing, massages, etc., so you can do as much or as little as you want.
Read More: Review of Nachi Cocom
Of course, these all-inclusive beaches aren't the only beaches in Cozumel. Chankanaab Beach ($21 for adults; $14 for kids) and Paradise Beach ($18) are both extremely popular beaches that include beach chairs, activities, restrooms, etc., and have restaurants available. All of these beaches are on the west side of the island and are within a 10-minute cab ride south of the cruise pier.
4. Transportation Options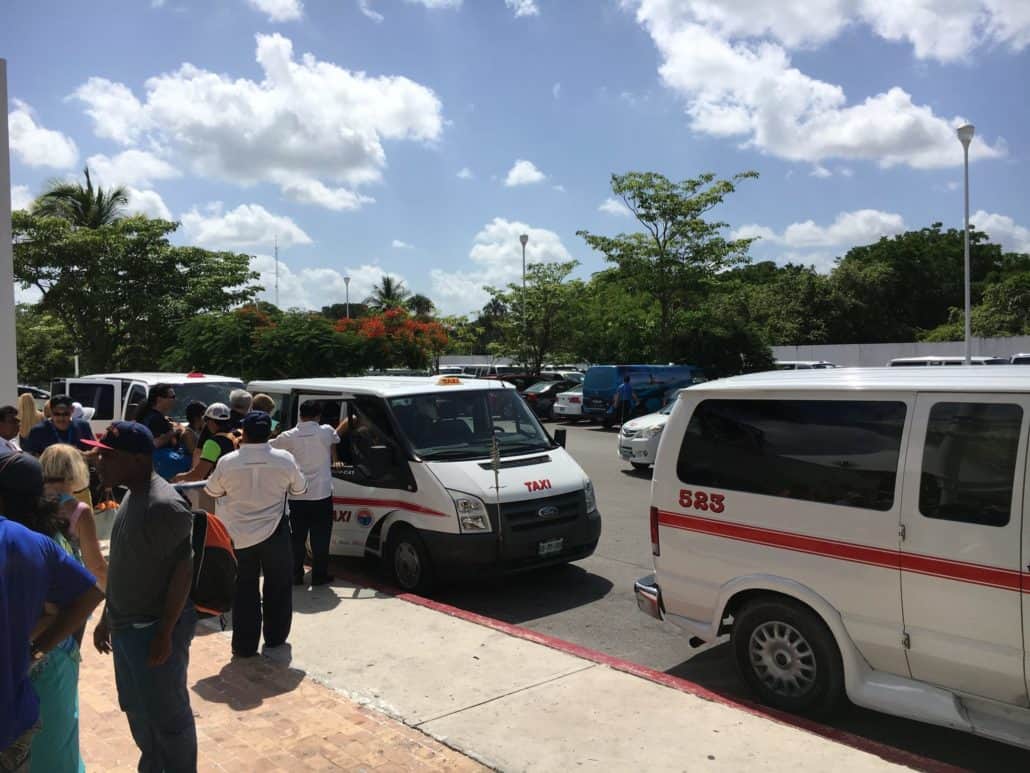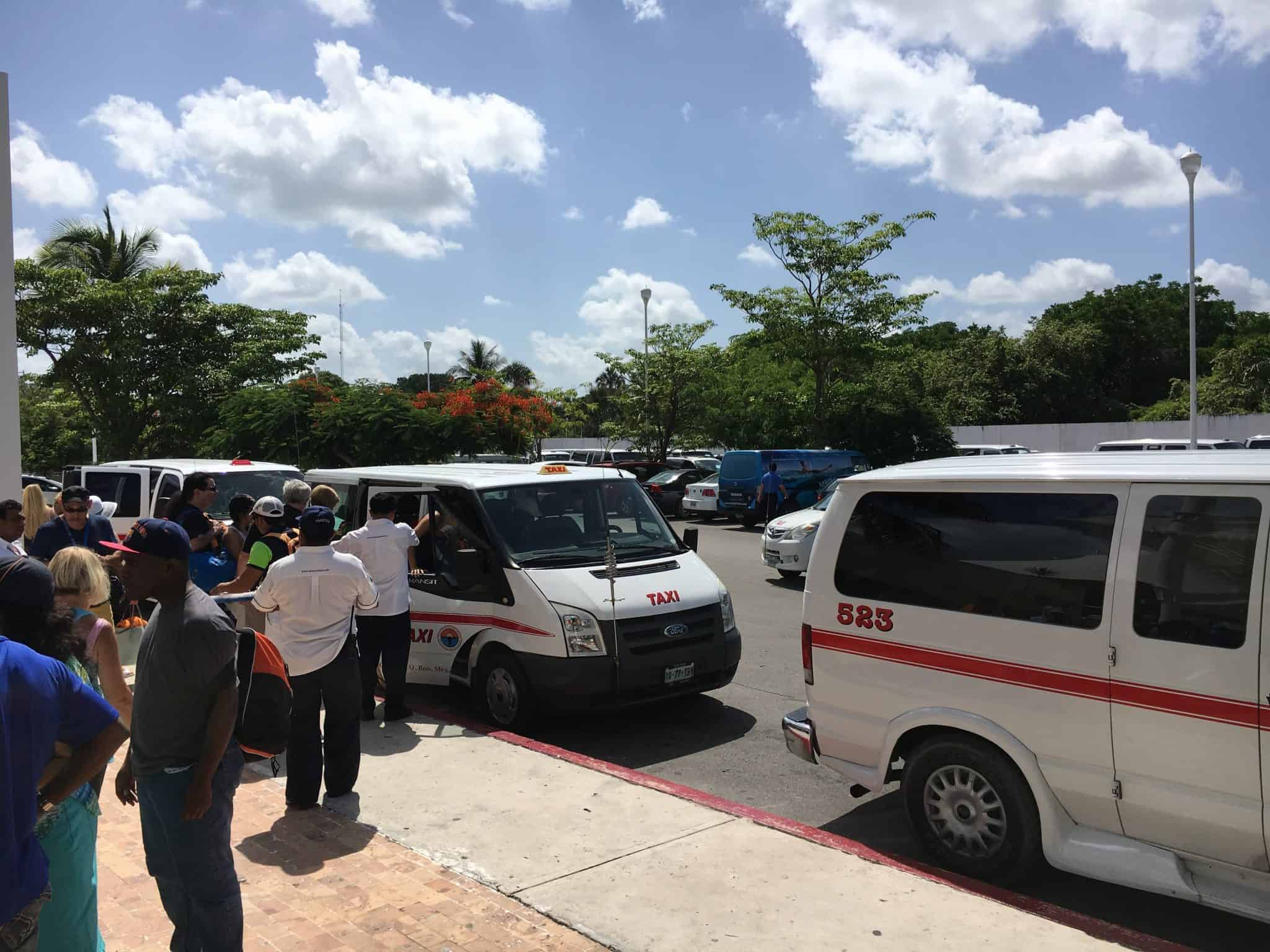 They transportation system is strictly regulated and there are no shortage of taxi cabs. You can get a car, a van, or even a donkey. Expect to pay between $10-$20 USD for most of the destinations. Make sure you negotiate your fare before you getting into the cab and carry cash with you. I have not seen a taxi in Cozumel that takes credit cards.
5. Internet Cafes
Times have changed in Cozumel and almost everywhere you go has free wifi signal. Some places may require you to make a purchase before you get onto the wifi, other places you can hop on their network. Wifi locations include Starbucks, Margaritaville, Carlos 'N' Charlies, and Pancho's Backyard.
6. Dock location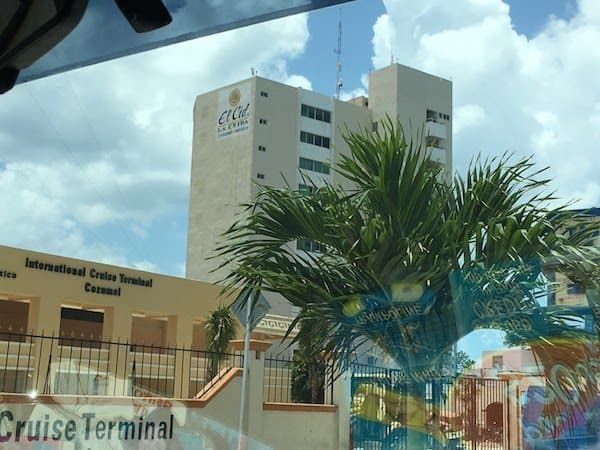 The port of Puerta Maya Cruise Pier is located on the southwestern side of the island of Cozumel. Built in association with Carnival Corp., the port is only about 5 miles from downtown San Miguel and within a 10-minute cab ride of the nearby beach clubs. There is also another cruise port that is located right in the heart of downtown San Miguel; however, chances are you will be docking at Puerta Maya. Other docks on the island include Punta Langosta and International Cruise Terminal, which are five to 10-minutes by cab or a 30 minute walk.  
7. Local advice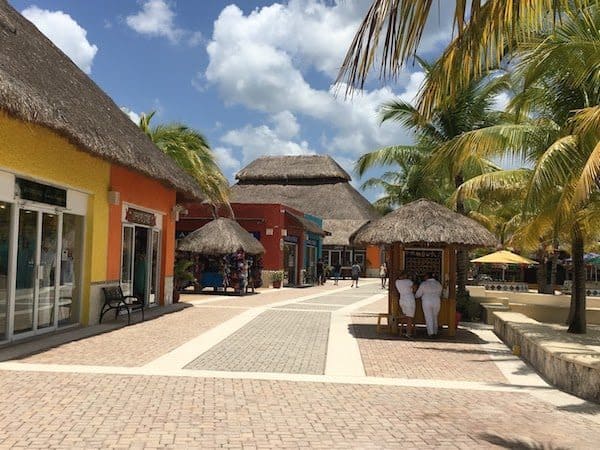 If you're planning on shopping – and Cozumel is a great port to shop – bring cash and come ready to bargain. On my last cruise I bought a pair of opal, handmade earrings for $14 – only after the vendor first told me $45 and I told him no way. And although we had shopped right off the pier in Puerta Maya, our maître d' told us at dinner that the best shopping and deals are in downtown San Miguel.

What do you do when you go to Cozumel?