When getting ready for your cruise, one of the first things you'll do as the time draws closer is make a packing list of what to bring. In fact, you should probably do that for any big trip you'll be taking. We all have our must-have items that we need. But have you considered the items you most definitely should not bring on a cruise?
Whether the cruise line downright prohibits these items, or it's just a better idea to leave them at home— here are eight things you shouldn't bring on your next cruise vacation.
1. An Iron
An iron is the first item you should not bring on your next cruise. We don't know of a cruise line that does allow irons, so be sure to leave yours at home. If you do pack one, and it gets confiscated, you will be able to pick up your iron at the end of the cruise.
There are some solutions if you're worried about inevitably wrinkly clothes once you get onto the ship. You could pack a travel-sized wrinkle release spray, which does a decent job at getting most wrinkles out. Just spray your clothes and hang them once you get onboard.
In addition, some cruise lines have public laundry rooms available to passengers with irons and ironing boards available for use. And lastly, if you're truly desperate, you could always pay for laundry service, where they will iron your clothing items for you.
2. Towels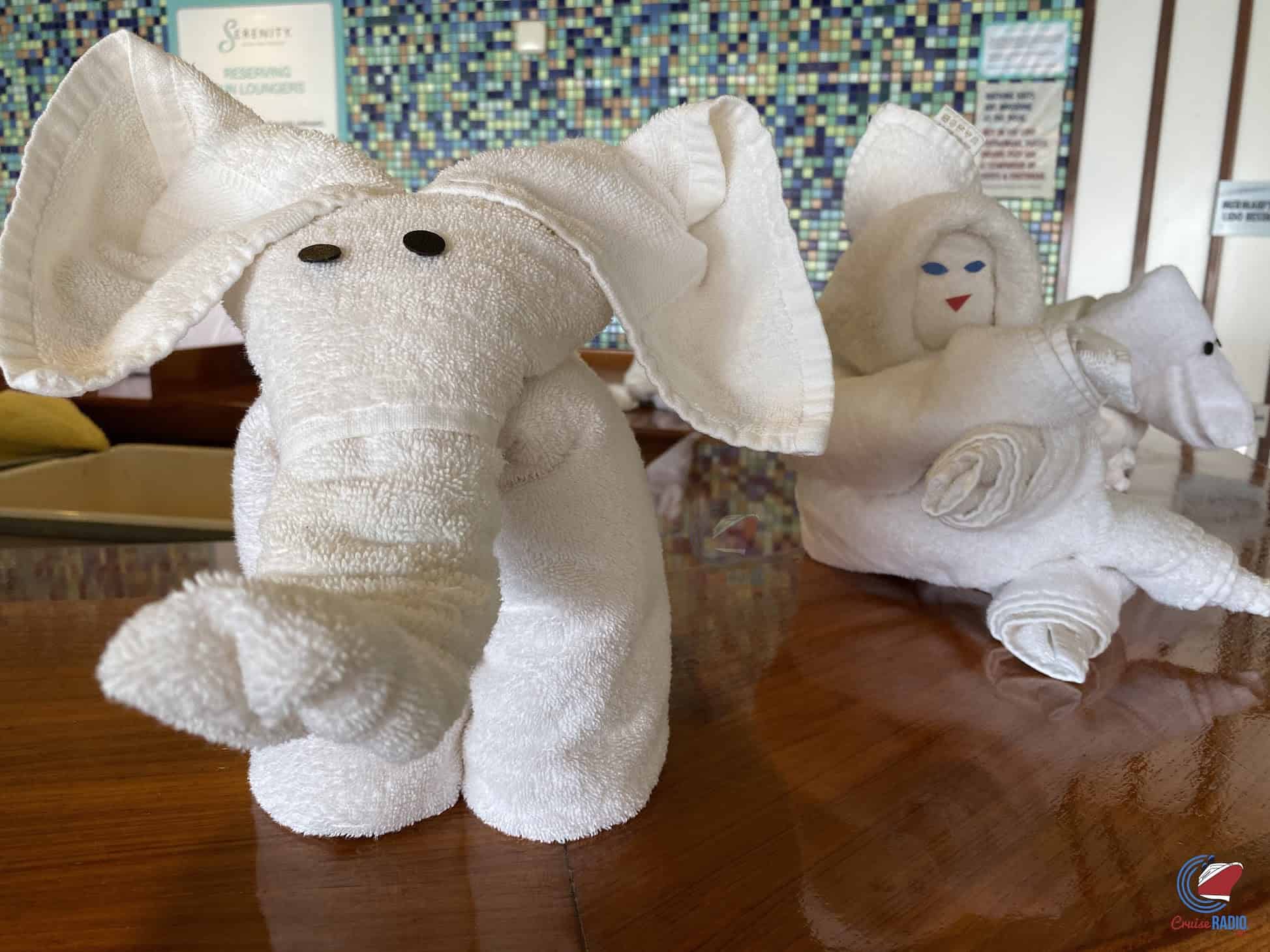 A towel is the second item you should not bring on your next cruise. Any towel you will need is provided for you on the ship. The ship will have you covered, whether pool towels for the onboard pools, taking into port for a beach day or your bath towels and washcloths.
To use the bigger pool towels on deck, on Carnival ships, you'll take your sail and sign card to an attendant located on the Lido deck, and they will write down your information and hand you a towel. There's no need to take up valuable luggage space with them.
3. Shampoo and Soap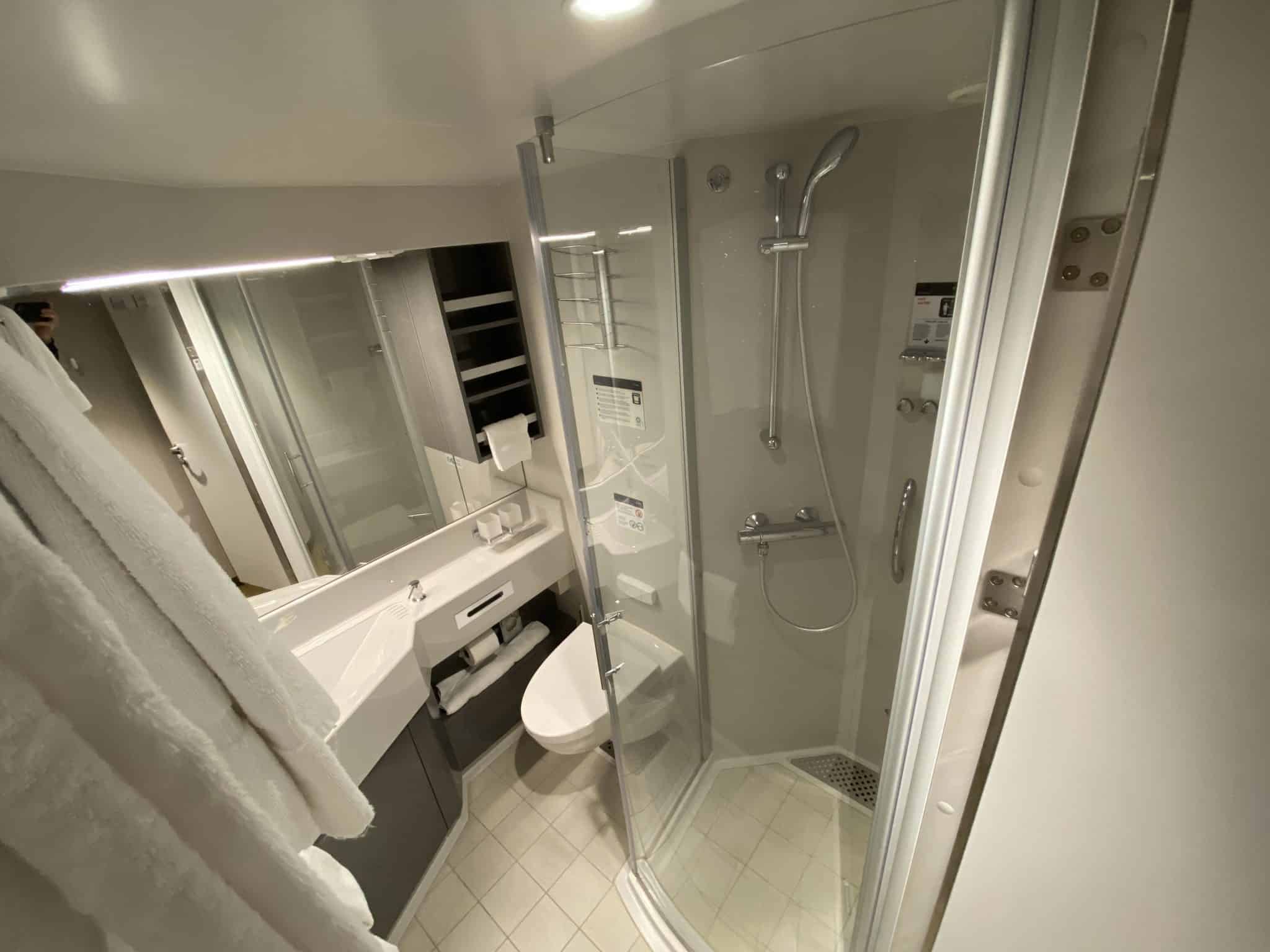 The third item you should not bring on your next cruise might be debatable. However, we will argue that you don't need to bring shampoo and soap.
The cruise line will have shampoo and shower gel dispensers on the shower wall, and some go a step further with conditioner and bar soap. If you want to bring a specific brand or are sensitive to fragranced products, etc. those would be exceptions to the rule. But if you couldn't care less what type of products you use in the shower, don't worry about packing them.
4. Bathrobe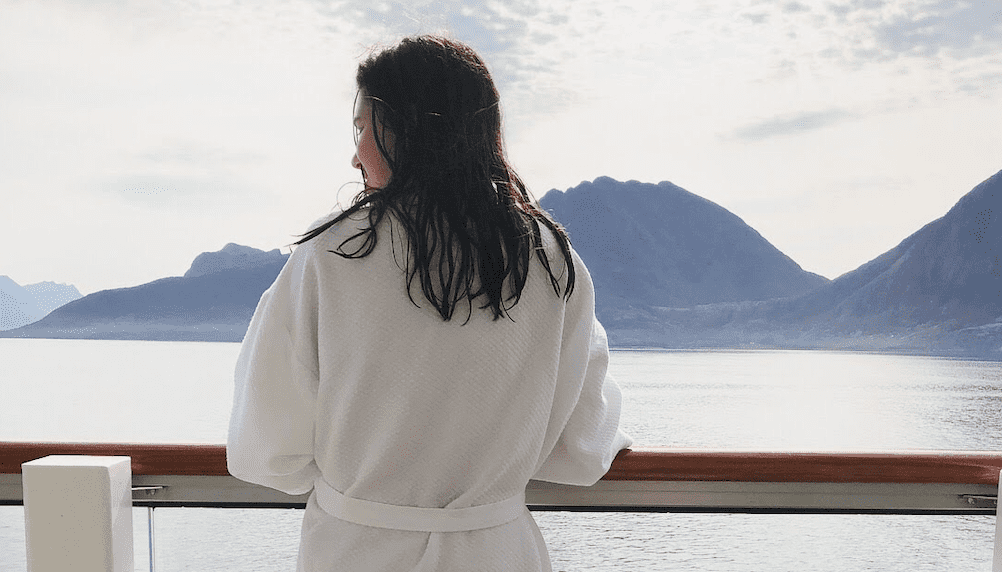 The fourth item you should not bring on your next cruise is a bathrobe. Many people probably don't even use bathrobes while on vacation (or at home), but if you do, you're in luck — the cruise line will already have them in your cabin.
They treat robes much like towels; if you accidentally spill juice on it while enjoying your morning breakfast on the balcony, you can just leave it on the floor and your steward will bring you a new one when they clean your cabin.
These robes are particularly useful for going between your cabin and the spa if you don't want to wear actual clothes over your bathing suit.
READ MORE: 5 Cruise Packing Tips for Disembarkation
5. Alcohol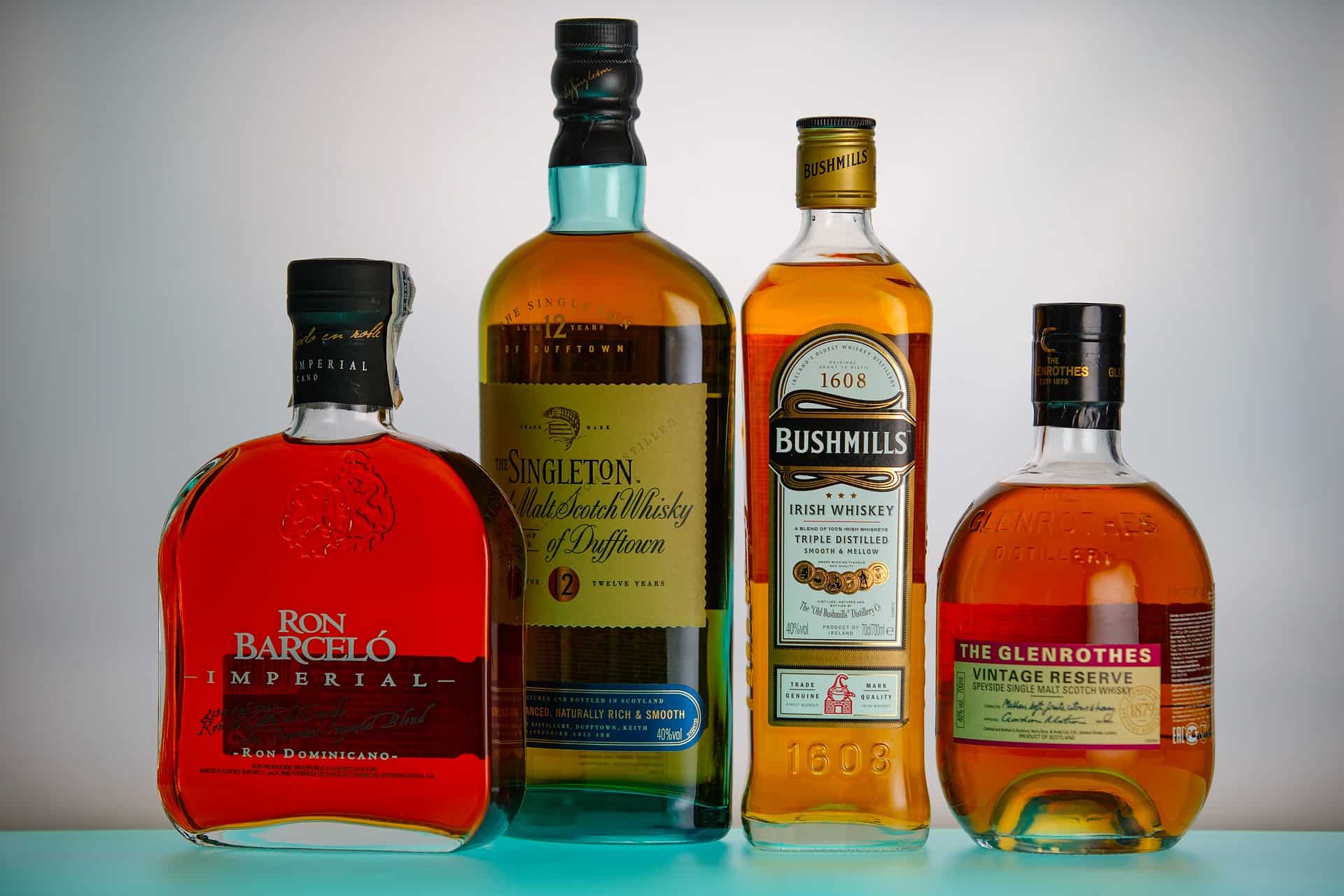 The fifth thing you should not bring on your next cruise is your own alcohol. Cruise lines have strict policies regarding bringing alcohol onboard, and you don't want your expensive bottle of whiskey confiscated before you even get onto the ship. Most lines' policies are two bottles of wine or champagne per cabin.
Sometimes, you're allowed to bring a small case of beer, too.However, hard liquor is almost never allowed, so don't try to test it. When cruising, you'll have to either purchase a drink package or cough up the cost of the cruise line's prices — or sail with a line that includes alcohol in the cruise fare.
6. Guns and Knives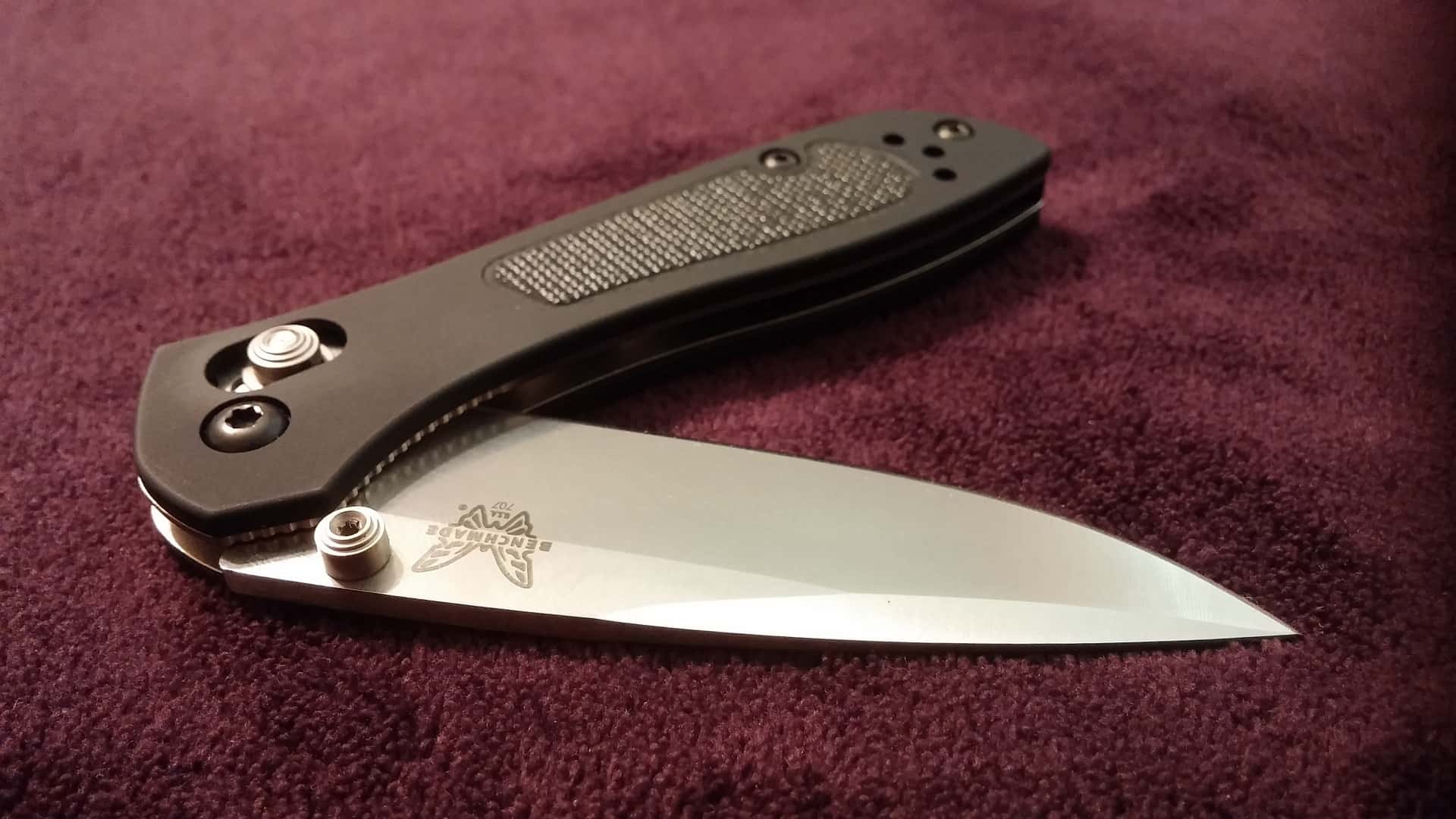 This section is pretty self-explanatory — but the sixth item you should not bring on a cruise is your personal guns and knives. Just like planes, weapons aren't allowed on cruise ships, and you can get into major trouble for even attempting to bring them onboard.
7. Power Strips With Surge Protectors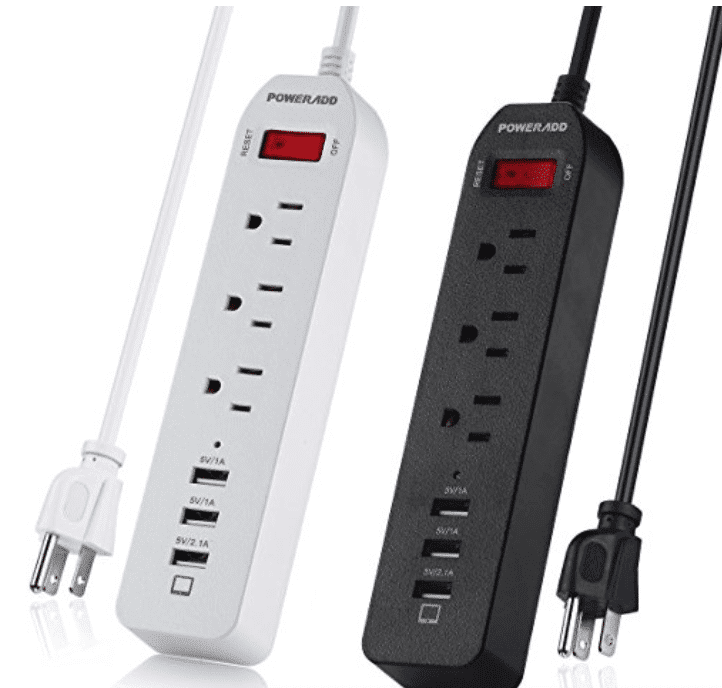 The seventh item you should not bring on a cruise is power strips with surge protectors. It can be tempting to bring along to ensure you have enough outlets for all of your devices, especially if you're sailing an older ship with two outlets in the entire cabin (if you're lucky).
But if you bring a power strip that gives you more outlet space, make sure to check your specific cruise line's police about surge protectors before packing into your suitcase. Some lines don't allow them, and others do. If yours doesn't, you don't want to find out when security takes it out of your suitcase and you're left without any extra outlet space at all.
8. Too Many Shoes and Clothes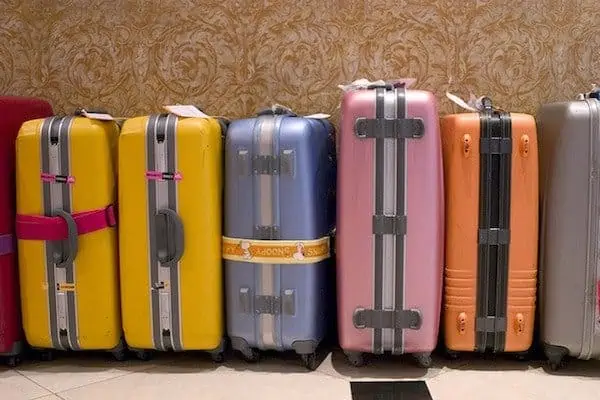 The eighth thing to not bring on a cruise is too many shoes and clothes. This is the most preferential item on the list, and you can pack as many shoes and clothes as you want as long as you don't exceed the cruise line's baggage limit.
When packing for your cruise, we suggest that you carefully consider each article of clothing and pair of shoes that goes into your suitcase. Consider whether you will use that extra item or could you easily make do with re-wearing something else instead.
There have been countless times that we have packed something we were just sure we'd finally wear on the trip (that we didn't even remember we had at home) only to see it still sitting there neat and folded by the time we packed up to head home. The more luggage you have, the more of a hassle it is, so just put a bit of extra thought into your cruising wardrobe before you leave home.
What Happens If You Pack a Prohibited Item?
If you decide to tempt fate and pack items the cruise lines prohibit anyway, your bag will most likely be flagged at security. The prohibited item(s) will be confiscated before they allow your bag to be brought onto the ship. This could mean delays in your luggage getting to your cabin, a messy suitcase since they had to rummage through it, and possibly lost items.
What Other Things Should You Not Bring On A Cruise?
Have you learned any of these lessons the hard way? Is there anything we missed? Let us know in the comments. We hope this article has been helpful for you as you prepare and pack for your cruise vacation!
READ MORE: 33 Things People Forget on Their Cruise
Pin it for later!