Why is American Cruise Lines so expensive? American Cruise Lines captivates guests with its intimate small ship ambiance and passenger service, earning a reputation as a leading name in river and coastal cruising. But that comes with a price.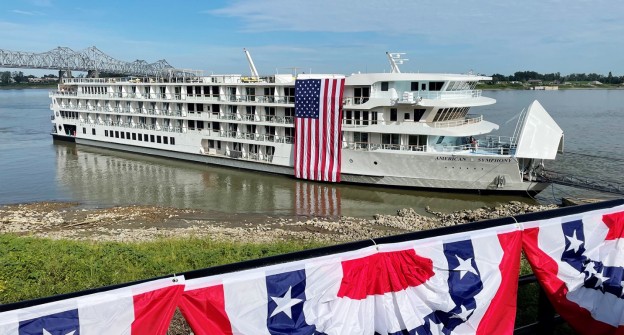 With high-end service comes high pricing. Many may be shocked at the prices of just one week onboard American Cruise Lines (ACL).
While there is destination variety and incredible port-of-call experiences, navigating the reasoning behind the premium pricing is important.
Cruise industry economics are more complex than they appear, involving market positioning and maintaining value perception. American Cruise Lines can charge premium prices based on their premium amenities and features, from small ship cruising to inclusive offerings to comprehensive onboard entertainment.
The Cost Breakdown of American Cruise Lines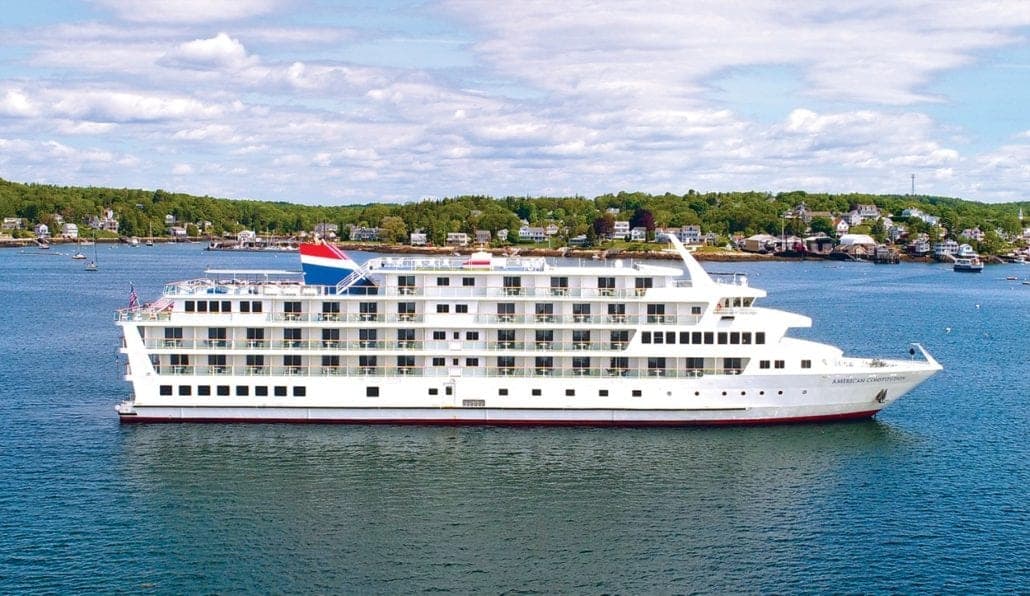 American Cruise Lines prices vary depending on the time of the year you book and the itinerary you choose. An average 7-night cruise in the Mississippi River typically ranges between $3,300 and $4,400 per person, and seven nights on an Alaska cruise cost around $5,900 per person on average.
These prices are based on double occupancy in the room, so single travelers can expect to pay a bit more. Solo travelers can expect to pay up to 75% more. The price can also be determined based on the stateroom chosen.
Please note that prices may vary depending on the time of year you choose to travel. American Cruise Lines generally does not operate during low tourism season.
However, if you plan to cruise during the peak travel season of the region you are visiting, the price may be higher than if you cruise during the last few weeks before the slow season begins when the weather is not as pleasant.
Comparing American Cruise Lines Prices and Experiences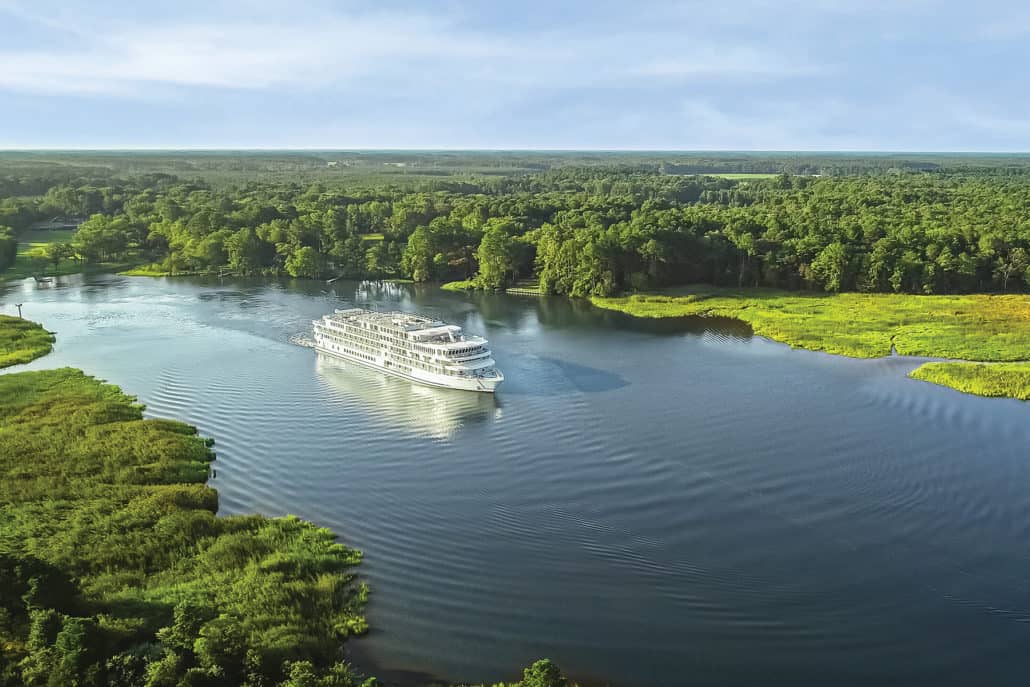 Making comparisons within the cruise industry is crucial for travelers looking to get the best value for their money. Cruise lines offer different itineraries, onboard activities, cabin types, and pricing.
It's important for travelers to figure out their preferences and to find the cruise line that aligns with them the most to ensure a more satisfying cruise experience.
Customers comparing cruise lines causes companies to become competitive with one another. These industry comparisons lead to improved services and innovative offerings.
For example, guests who book their next cruise with American Cruise Lines while onboard receive a significant discount.
A large competitor with American Cruise Lines is Viking River Cruises. They have similar inclusions within their companies and offer similar cruise itineraries. While American Cruise Lines is an expensive company to cruise with, Viking River Cruises costs more.
A 14-day cruise down the Mississippi River on Viking River Cruises costs around $12,000 per person, while the same cruise with American Cruise Lines costs around $9,500 per person.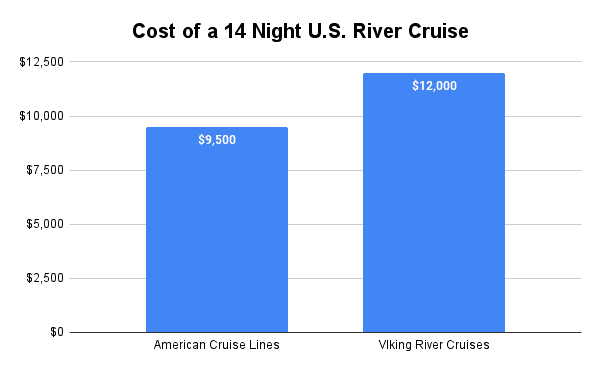 While American Cruise Lines is more affordable than Viking River Cruises, many more budget-friendly options are available on larger ships. A 7-day cruise to Alaska with ACL costs nearly $6,000 per person, while seven days with Royal Caribbean to Alaska costs $600 per person.
While the cost is significantly different, so is the experience, which is why it is so important for cruisers to focus on their preferences and cruise expectations.
Why Is American Cruise Lines So Expensive: The Elements of Premium Pricing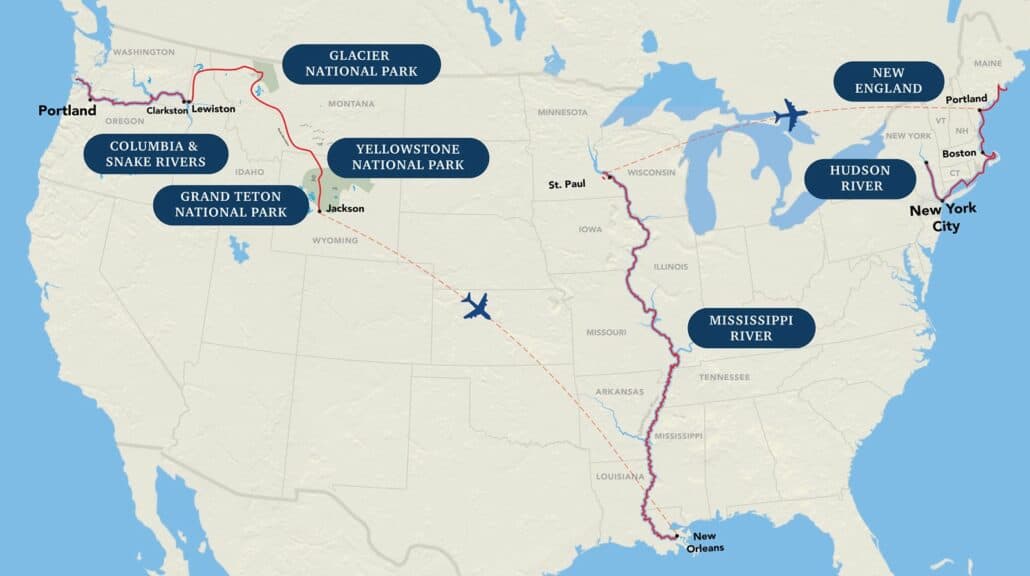 There are various factors to explore that contribute to this. These factors include the following:
All-American Cruising
ACL prides itself on providing All-American cruising. Since the company only sails in the United States, the ships are flagged in the U.S., meaning they are built in the United States and taxed in the United States.
Many cruise companies that cruise internationally can base themselves in other countries, giving themselves more relaxed policies on taxes and salaries.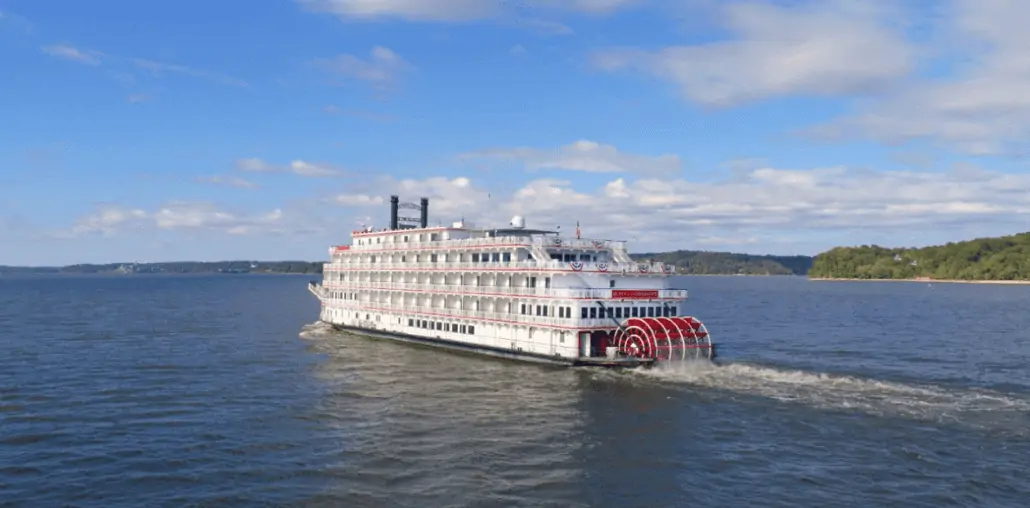 Intimate Small-Ship Atmosphere
ACL ships only around 90 to 180 guests, depending on the ship. The small ship atmosphere allows guests to get to know other cruisers on a more personable level and lets employees and guests get to know each other personally.
This helps employees to provide personalized service to all guests. Small ships also have access to more ports than larger ships can not. This is especially prominent in Alaska, where strict environmental regulations exist, and only certain ships can cruise inside Glacier Bay.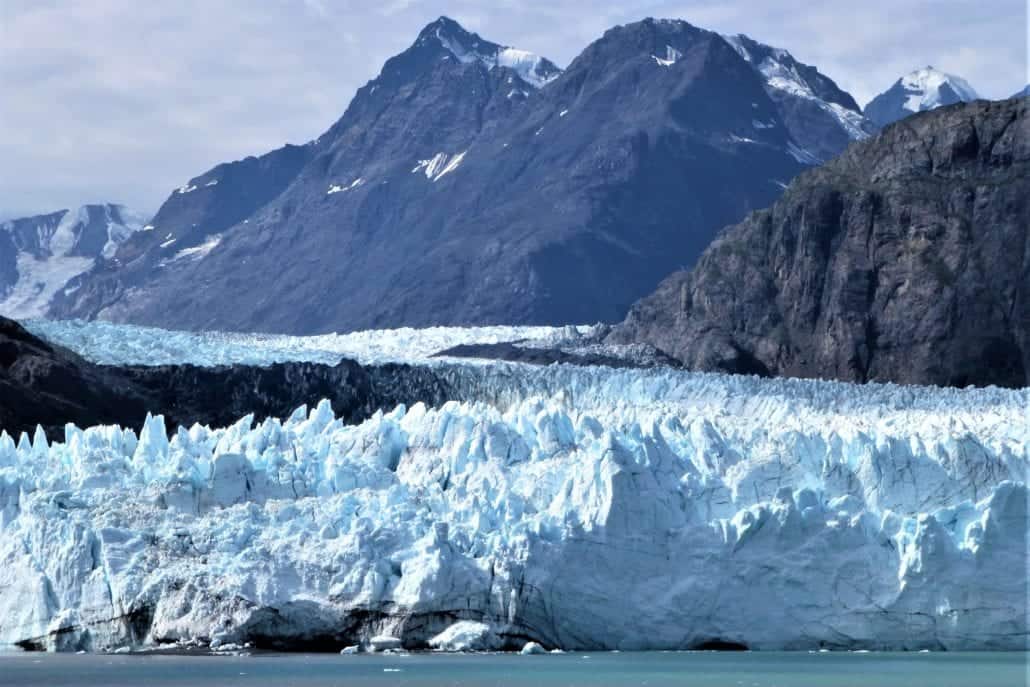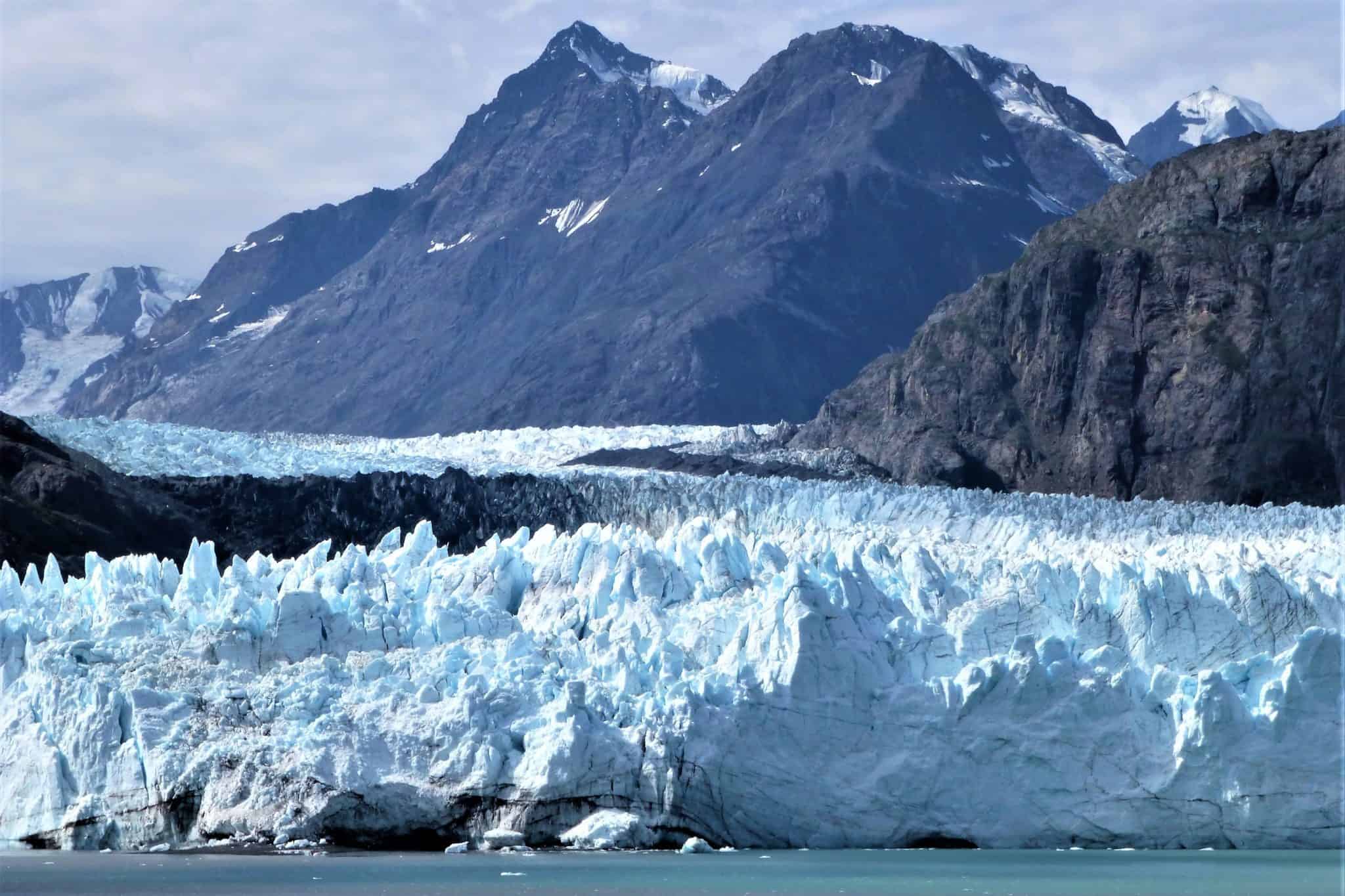 All-Inclusive Offerings
While it is common for cruise lines to offer all-inclusive packages at a premium price, food and drinks are all-inclusive on American Cruise Lines.
At the same time, there are specific timeframes for each. Breakfast, lunch, and dinner are served at specific mealtimes, and food is not provided outside these times. Beer and wine are served with lunch and dinner, and a cocktail hour each night before dinner with liquor.
Custom menus based on destinations ensure local dining immersion. When looking at inclusions vs. additional costs while onboard, guests will only pay extra for some shore excursions.
Pre-Cruise Hotel Stays
It's quite common for ACL to include a hotel stay in the embarkation port the night before the cruise starts. This makes for a stress-free start to the trip and eliminates most issues with delayed flights.
While it may seem "free" when traveling, this extra night is included in the high cost of cruising with American Cruise Lines.
Comprehensive Onboard Entertainment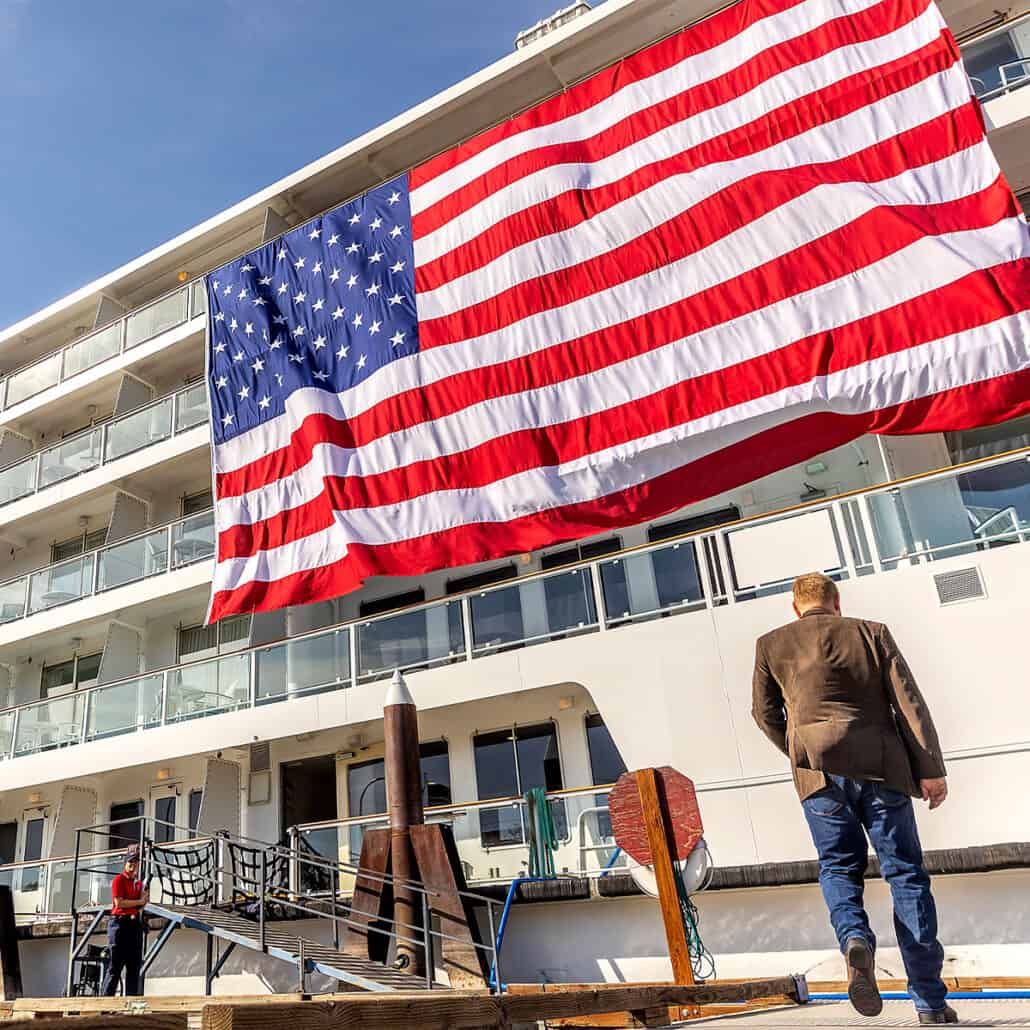 American Cruise Lines provides a range of onboard entertainment. Entertainment is different every night, showcasing unique themes and concepts based on the destination.
With some nights showcasing live music, other nights have experts in a topic related to the area; for example, a New England cruise may have a scallop fisherman come on board and talk about the surprisingly dangerous and exhilarating industry.
Other entertainment nights may include historians, authors, or magicians. Additionally, each cruise has a knowledgeable local from the area onboard for the entire week.
They are available to answer questions and tell stories and interesting tidbits about the destinations the cruise is visiting. They provide a unique and personable experience as they dine with and join guests on shore excursions and during onboard entertainment.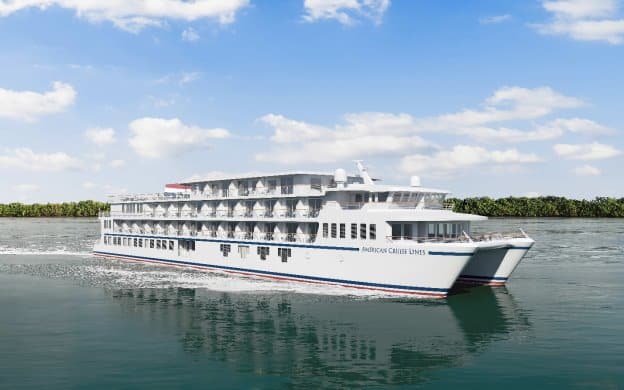 Modern and Comfortable Fleet
Constantly renovating, American Cruise Lines has modern and sleek ships. To have such up-to-date and modern rooms and amenities, there are significant maintenance and upkeep costs to make up for.
While it does add to the price of a cruise, prioritizing passenger comfort also provides high-quality accommodation as the rooms are significantly larger than most other cruise lines.
Dedicated Service
With small ship cruising, the staff is dedicated to personalized service. The guest-to-staff ratio is three passengers to each staff member, so cruisers can always find someone to attend to their needs promptly, and all customer expectations can be met.
Balcony Staterooms
No ships in the American Cruise Lines fleet have interior rooms. Most rooms have a full balcony, big enough for guests to sit and enjoy the ocean view.
When comparing prices with other ships, cruisers should compare standard American Cruise Lines staterooms with balcony rooms on other cruise ships for an accurate price comparison.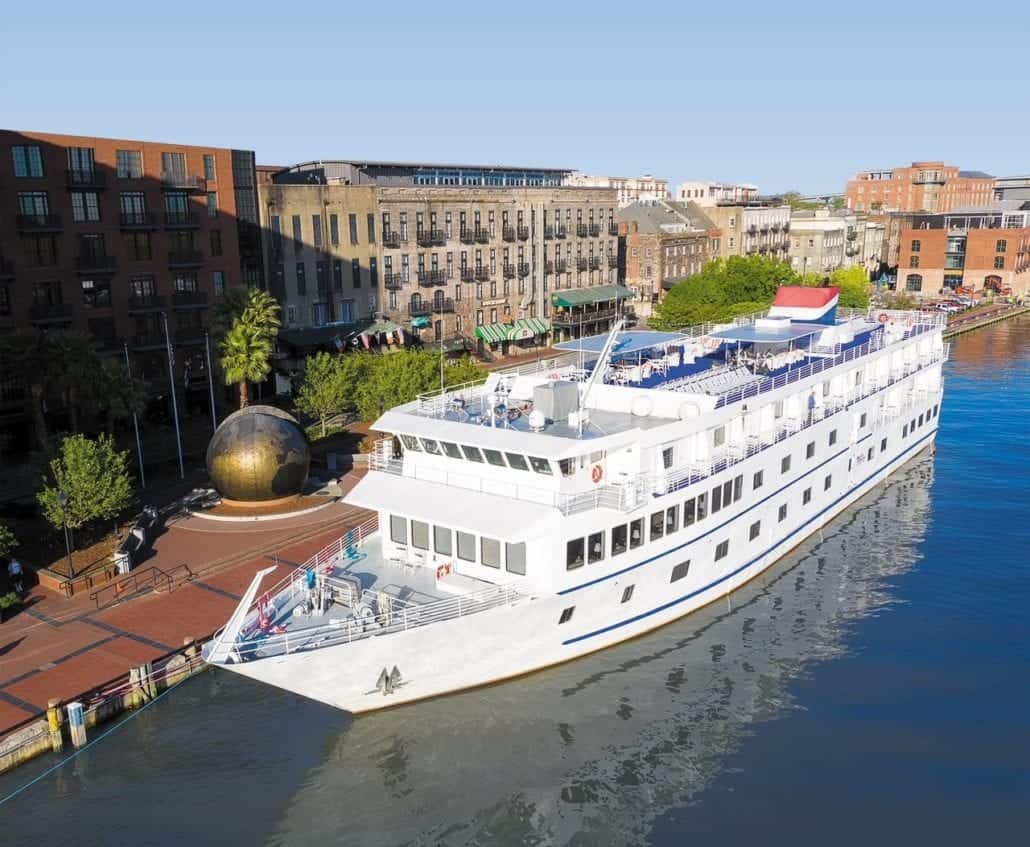 Shorter Cruise Season
Unlike many other cruise lines, American Cruise Lines does not sail their ships during the winter months. Closing the ships in December and not reopening most of them until March or April means that they have a limited amount of cruises to each destination each year.
With making no profit during these months, American Cruise Lines has to accommodate for this with higher prices, and they can as cruises often sell out. Additionally, by not operating during the low season, American Cruise Lines can implement higher seasonal pricing during the peak tourist season of each destination.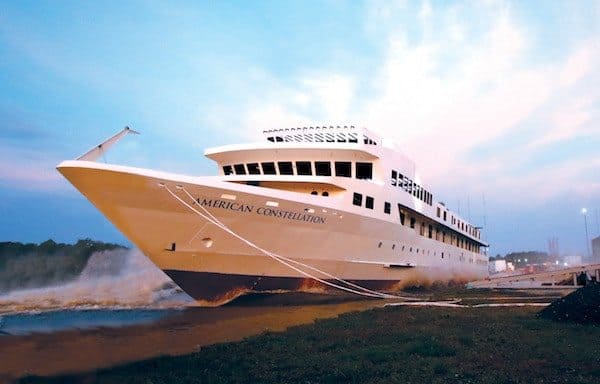 Limited Competition
There are a few competing cruise lines, but compared to the Caribbean and other ocean cruises with more cruise line competition, there are not nearly as many competitors. Small river cruises can sell at premium pricing with only a few competing cruise lines.
Target Demographic
American Cruise Lines has a very niche travel market. They are targeted to a specific demographic of a well-off older crowd. Most guests are 70+ and typically looking for the more relaxed and personalized experience American Cruise Lines provides.
Final Considerations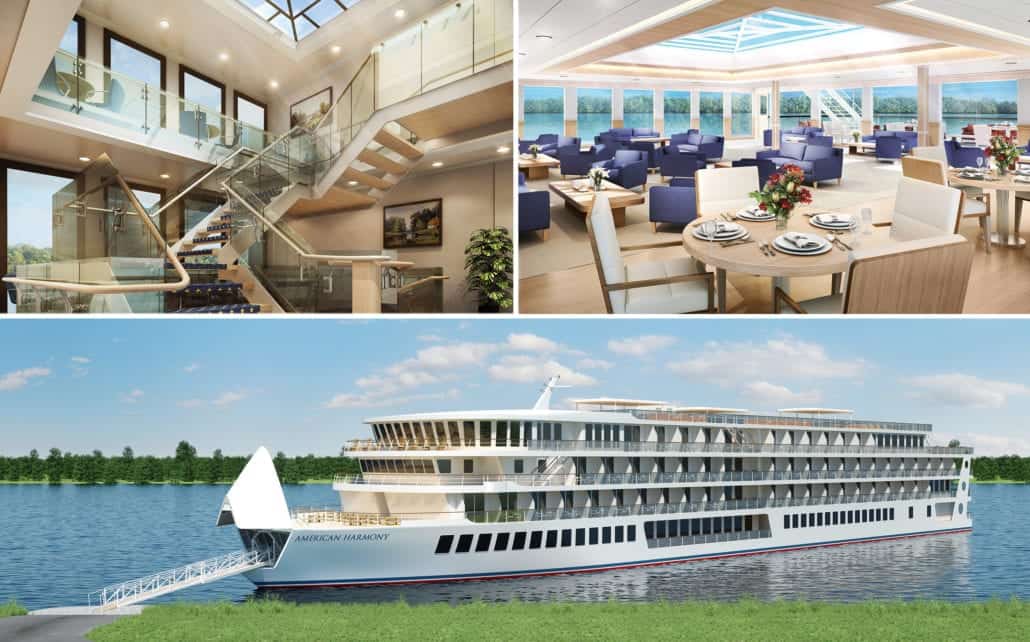 With the exclusivity and value of service, amenities, and activities provided by American Cruise Lines, many cruisers feel that the higher price is justified for the experience.
The many factors, such as All-American cruising, small ship atmosphere, and premium services, pay tribute to the costliness of cruising with American Cruise Lines.
While the travel experience may not be for everyone, it's important for cruisers to carefully consider their preferences before booking a cruise.
The investment in American Cruise Lines may seem extraordinary, but to many people, the luxury travel experience makes it worthwhile.
RELATED: Viking Launches Mississippi River Cruises