If your friends and family think you go on too many cruises, then this is definitely the article for you. Princess Cruises' biggest fan, or at least their most-traveled guest, celebrated her 282nd cruise and 2,500th day at sea with the line yesterday.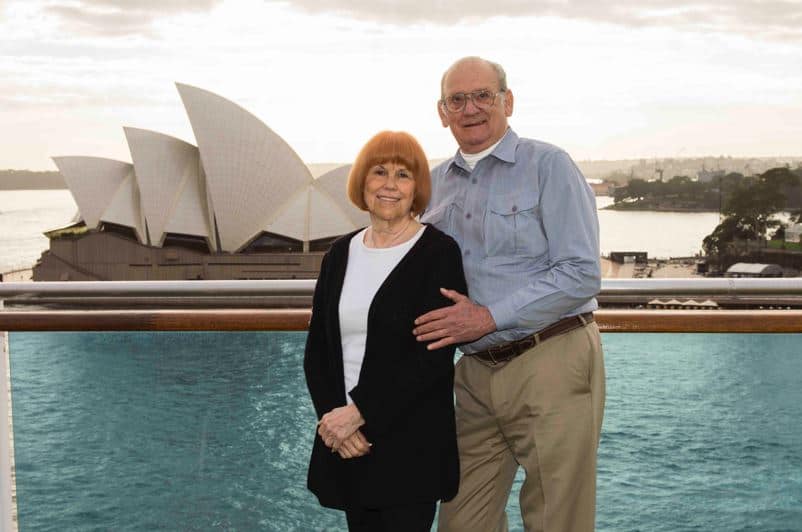 Ilene Weiner went on her very first sailing in 1989, aboard the Fair Princess, and immediately fell in love with the cultural diversity, education, friendship, and adventure that comes along with cruising. After nearly 30 years of floating above the ocean, Weiner has gotten to travel to an endless amount of destinations on her 282 cruises — her favorite being Australia.
"No matter how many times you go, there is always something new to see," Weiner said about her favorite destination. "When you sail out of Syndey, it's alive with the hustle and bustle of locals and tourists alike."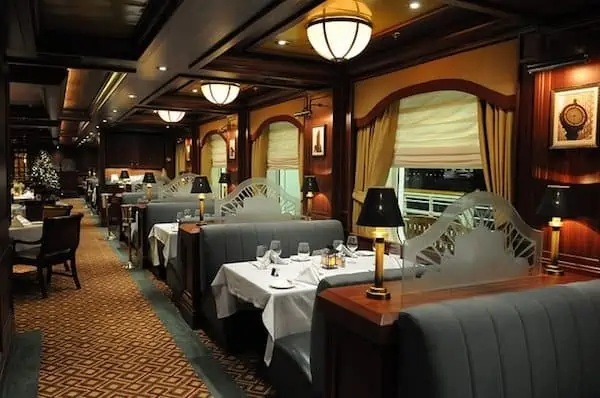 And, as one may imagine, 2,500 days at sea comes with an abundance of memories, special moments, and even advice.
When asked what her most memorable sunset was (which I'm sure was a hard choice, since she had over two-thousand options), Weiner responded, "Last December 29, 2017, sitting in the Crown Grill Steakhouse aboard Emerald Princess, sailing between The Falkland Islands and Puerto Madryn, Argentina, and our window seat gave us a spectacular colorful pink and blue sunset."
Read More:  Plane Crash Victims Rescued By Princess Cruise Ship [VIDEO]
She's also become quite close with the Princess Cruise captains and crew members… but who wouldn't be after spending an amount of time that's equal to almost seven years of life? Weiner said that on her 250th cruise, aboard the Pacific Princess, the captain and officers greeter her with a bottle of champagne, and four-stripe epaulets to match the Captain's.
And Weiner isn't just celebrating with her fellow passengers. The widow, whose husband passed in 2014, found love on her journeys.
"After my husband, Howard, passed in 2014, I continued to cruise on my own. Sure enough, I met my partner, Carl, on a cruise aboard Crown Princess from Scandinavia to New York," Weiner said. "It was a true 'Love Boat' experience and still is today."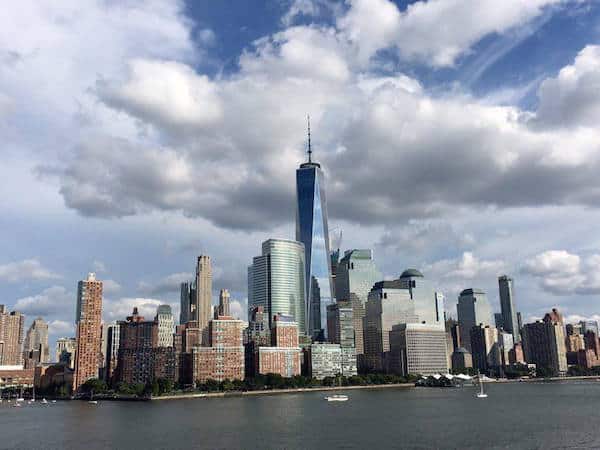 But even after all the adventure, cuisine, fellowship, and even true love, Weiner feels she has more to check off of her bucket list.
"Africa is first on my bucket list. I have seen very little of that continent and would like to explore there more and see the countryside, wildlife, and meet the locals," she explained.
So, next time you're friends and family hit you with a sly, "you're going on another cruise?" comment. Just tell them you are aspiring to be like Ilene Weiner, the woman who has seen the splendor of Sydney Harbor, the "rains down in Africa" (I couldn't resist), and the lush tropical island of Tahiti. Who knows, maybe they will finally join in on your wanderlust.