You're never too old to cruise. Just ask Martha, who is currently celebrating her 100th birthday onboard Carnival Triumph.
Right now, somewhere in the Gulf of Mexico, Martha is kicked back on her balcony, enjoying a cup of coffee, and watching the world sail by.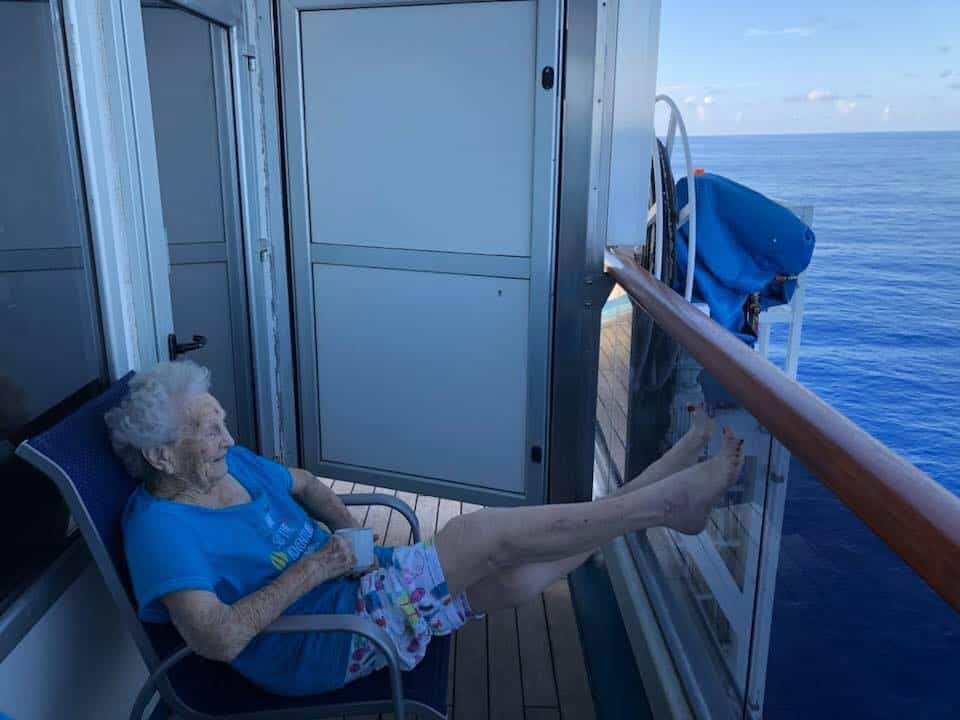 Carnival's Brand Ambassador, John Heald, posted a photo of the cruiser enjoying a sea day on her balcony, accompanied by, "What a brilliant way to spend your 100th year on this wonderful earth. Happy Birthday Martha, enjoy the Carnival Triumph and I wish you many more healthy and happy years and many more cruises too."
Hundreds of people on social media have since been flooding the comments section to offer Martha their best wishes… not to mention their admiration.
One poster wrote, "Many blessings to you, Martha. You are my kind of woman! That cruising will keep you young!" Another commented, "Now THAT'S inspiration! To be 100 and on a cruise is a dream I hope to live some day! WTG Martha and happy birthday!"
Let's hope she gets more than one of the line's famous Ship On A Stick trophies, because she's definitely "winning" at the game of life.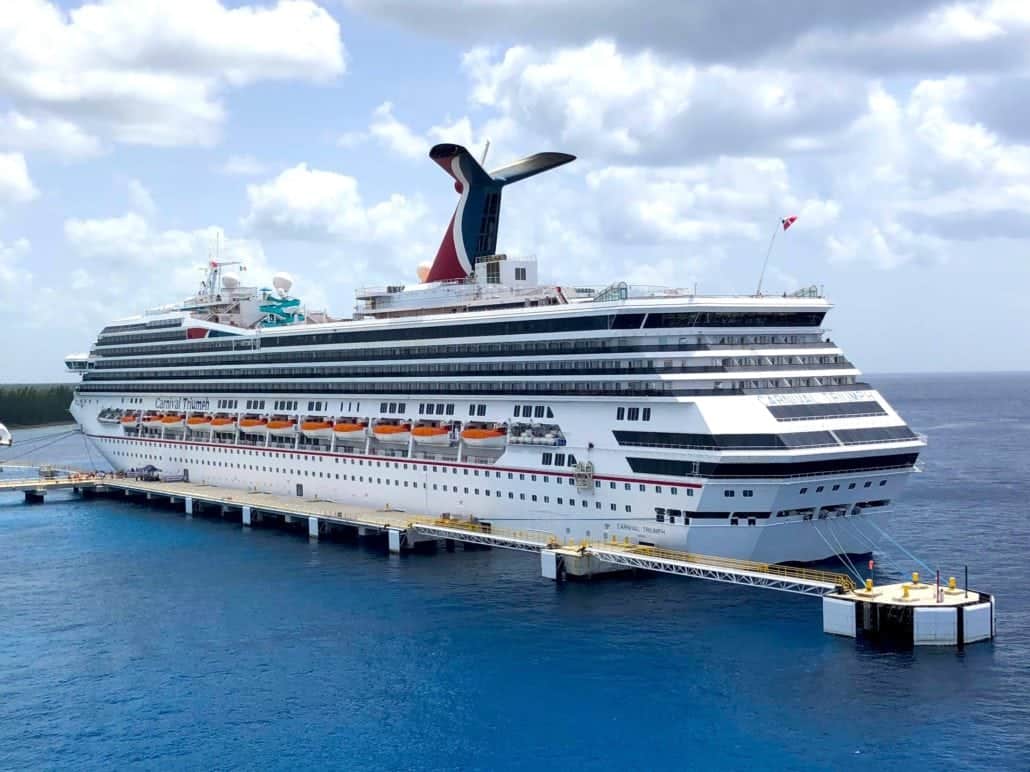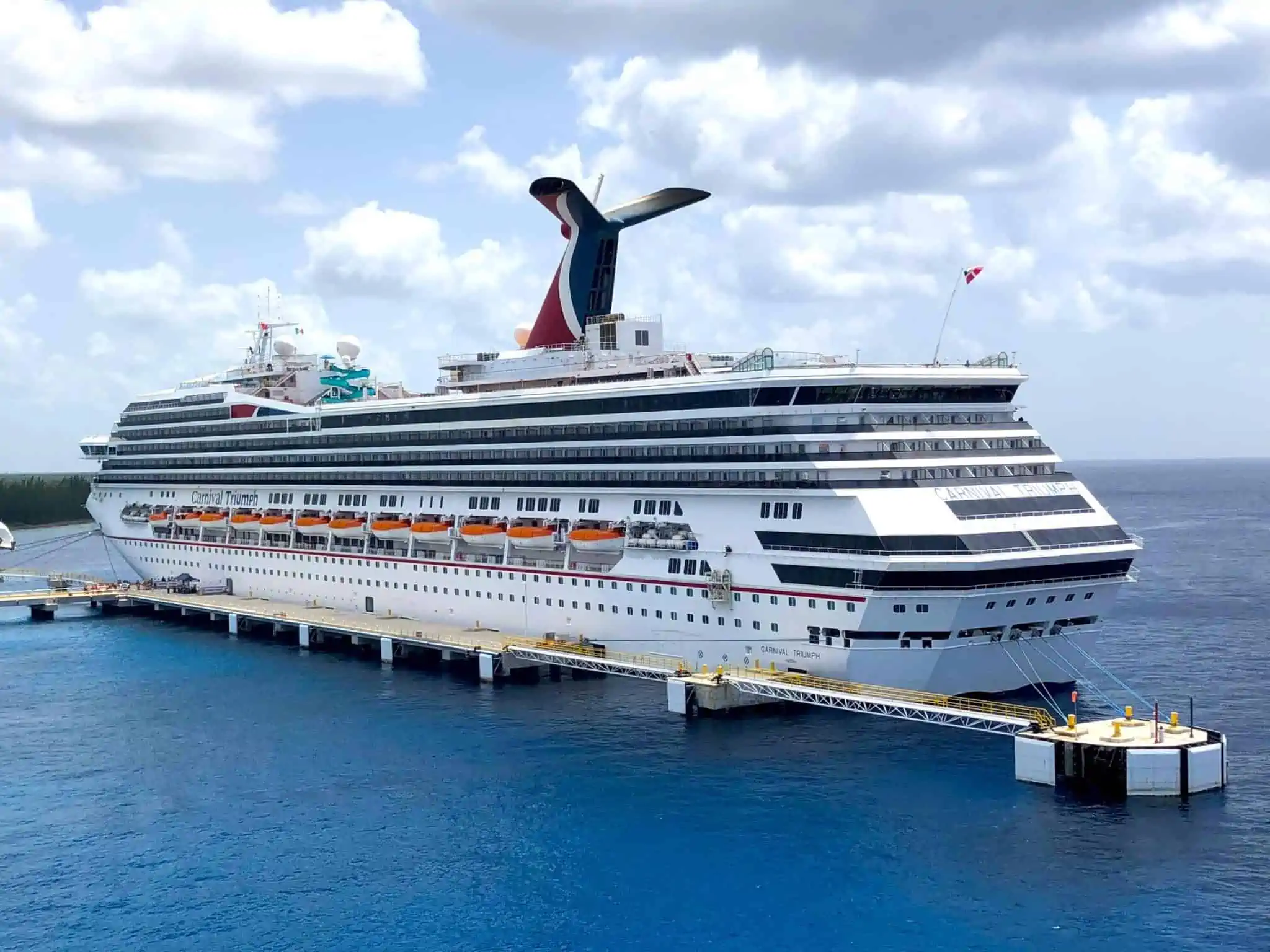 Meanwhile, we here at Cruise Radio join the chorus of voices out there wishing Martha many happy returns of the day… not to mention returns to the sea. She is everything we could hope to be when we grow up.
Carnival Triumph — which will undergo a massive refurbishment in the Spring of 2019 before re-emerging as the Carnival Sunrise — is currently on a five-night Western Caribbean cruise to Cozumel and Progresso, Mexico, having sailed out of her current homeport, New Orleans.