As the cruise industry slowly resumes service, fans have made it clear they're ready, willing and able to get back on ships and enjoy everything they've long loved about vacationing on the high seas.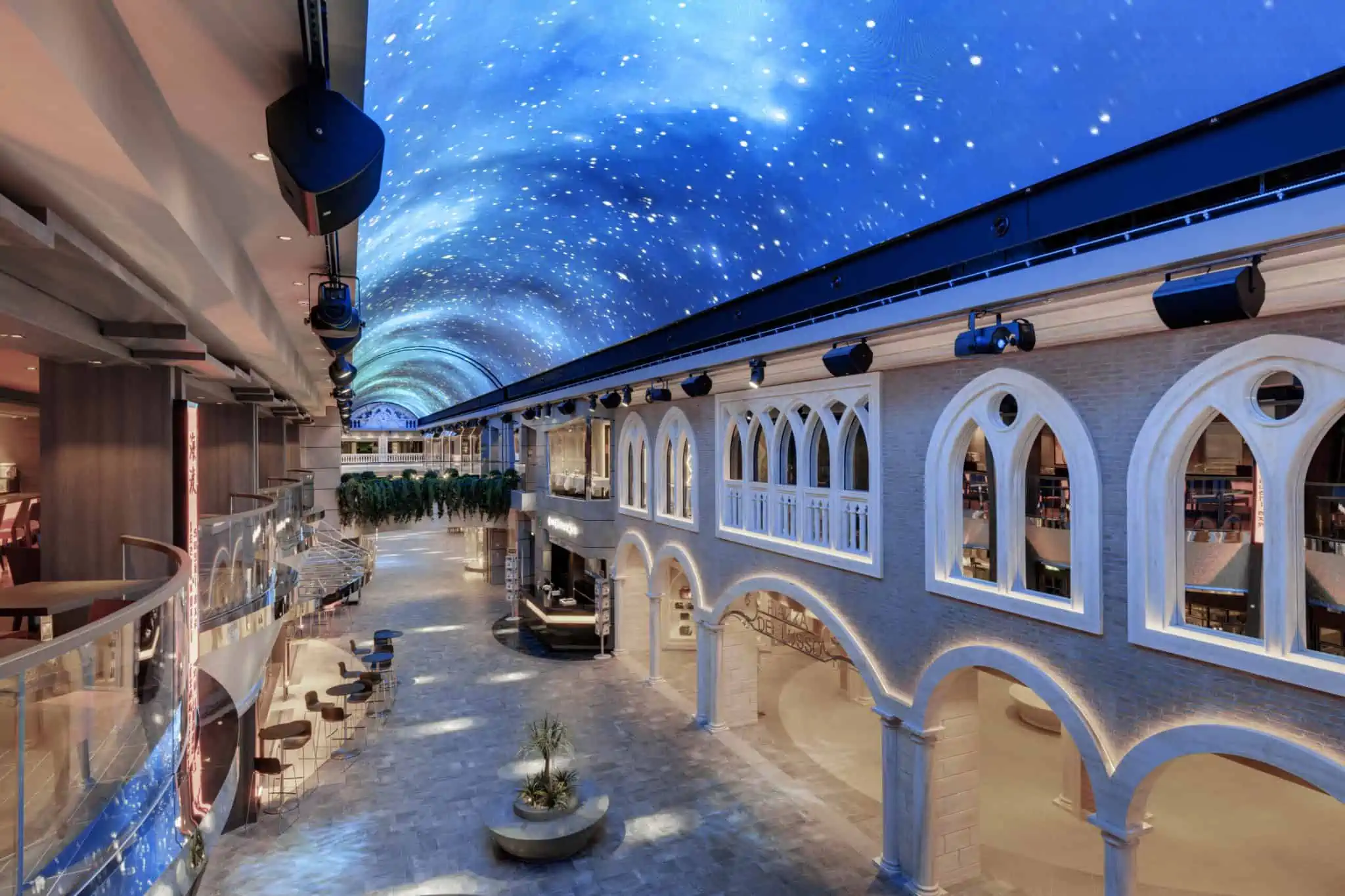 What's also been made clear, although some are struggling to accept it, is that passengers won't actually be able to enjoy everything they loved in the past.
Because just as our lives have been radically changed by the health crisis which helped turn 2020 into a year we'll never forget — no matter how hard we try — so has cruising.
1. Don't Count on Eating With Strangers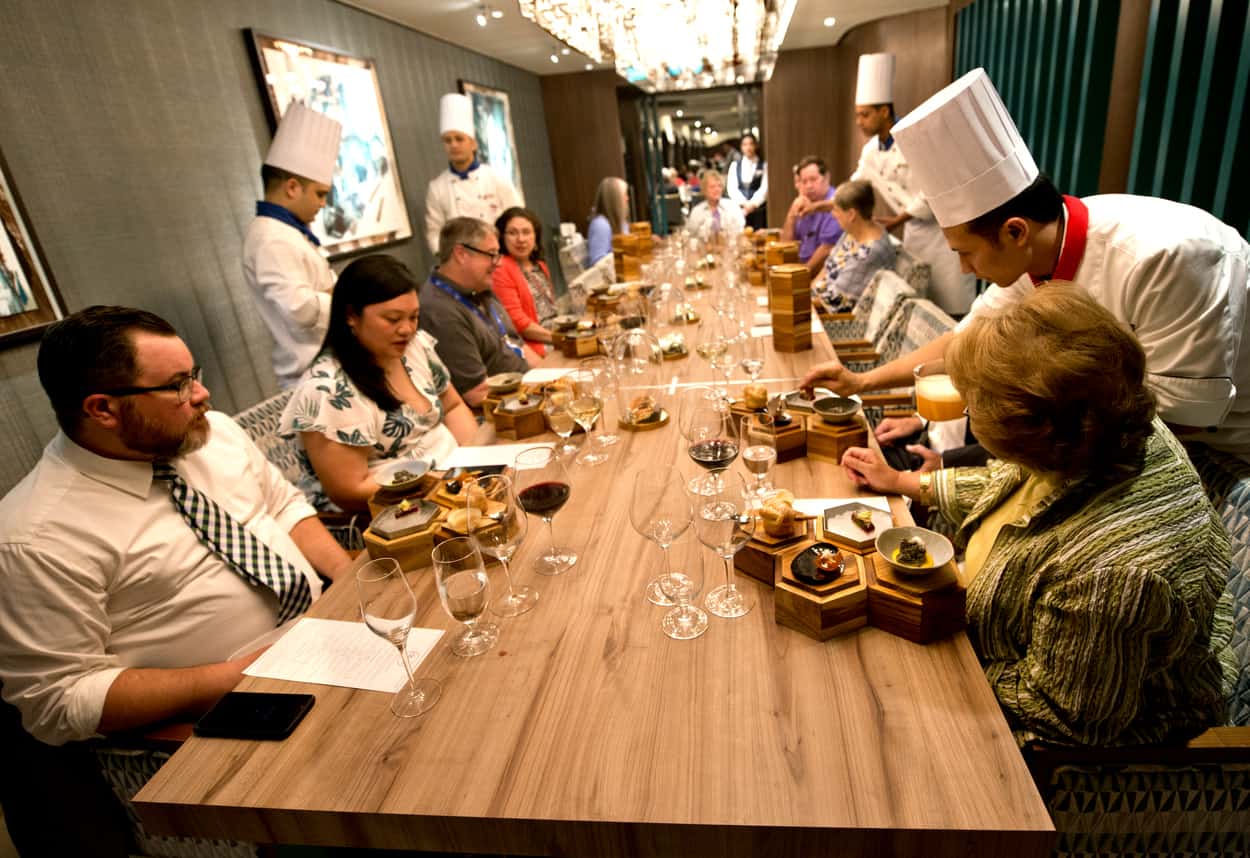 There's been much talk of the protocols which will be put in place when cruising resumes, and it seems likely that they'll be with us for a while. Many will seem relatively minor (such as daily temperature checks) and others already are being seen as improvements (the doing away with of conventional muster drills).
READ MORE: Cruise Line Debuts New Muster Drill
But if there's one aspect of cruising that's soon to change and about which we haven't really heard many conversations, it's the longstanding custom of dining with complete and total strangers.
Decades ago, when cruising first began its rise in popularity, this was standard practice. It would be years before concepts like "freestyle" or "anytime" dining would come into vogue.
Back then, passengers were seated with strangers who would theoretically become friends — sometimes of the lifelong variety — over the course of a sailing.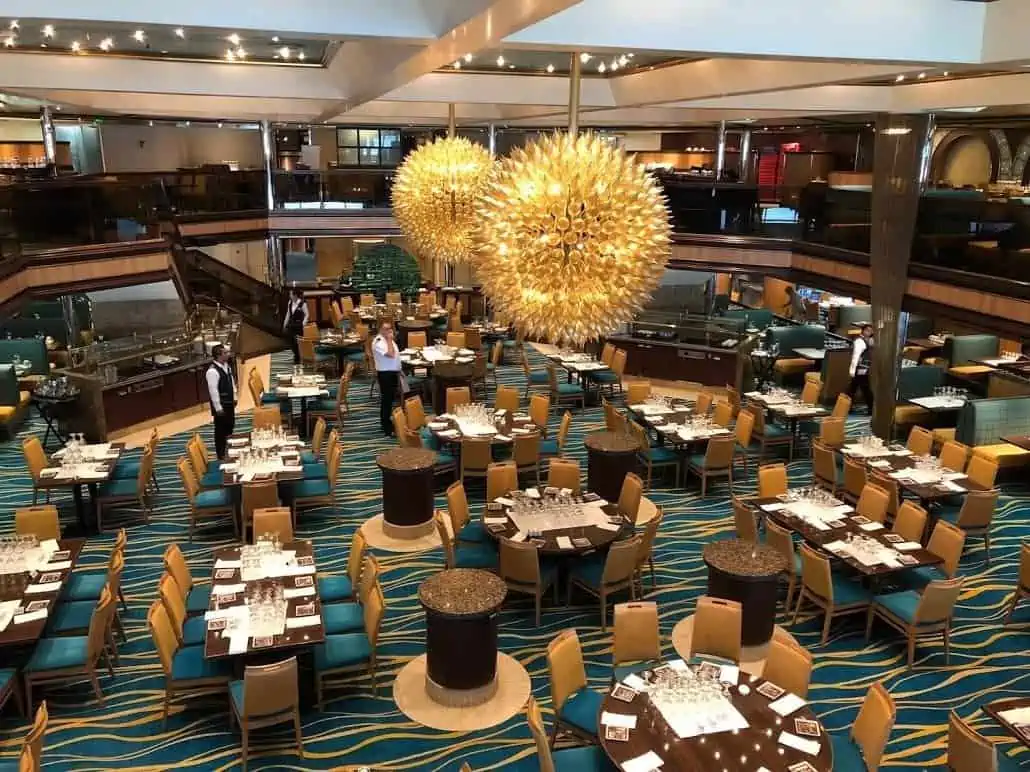 This was, of course, also a world in which you didn't have much in the way of dining options. You went to the main dining room or the buffet… that was it.
Talk to an old-time cruiser and they'll either marvel at or grouse loudly at the multitude of dining options available to the modern cruiser.
RELATED: Ultimate Guide to Carnival's Main Dining Room
However, one option which will likely be gone for quite some time is the opportunity to dine with strangers. While the proposed protocols submitted to the Centers for Disease Control did not drill down into specifics regarding how dining will be handled, it's widely believed that cruisers will be advised to only dine with their own travel parties.
READ MORE: Mandatory Testing Will Be Required For All Passengers
This makes sense on numerous levels, especially as dining will present a unique challenge in that it will by necessity be a mask-free environment.
One of the most obvious ways to limit contamination is to create a system whereby tables are not only physically distanced in a literal sense, but guests are kept from co-mingling at close range by only being able to dine with people who are directly connected to their cruise reservation.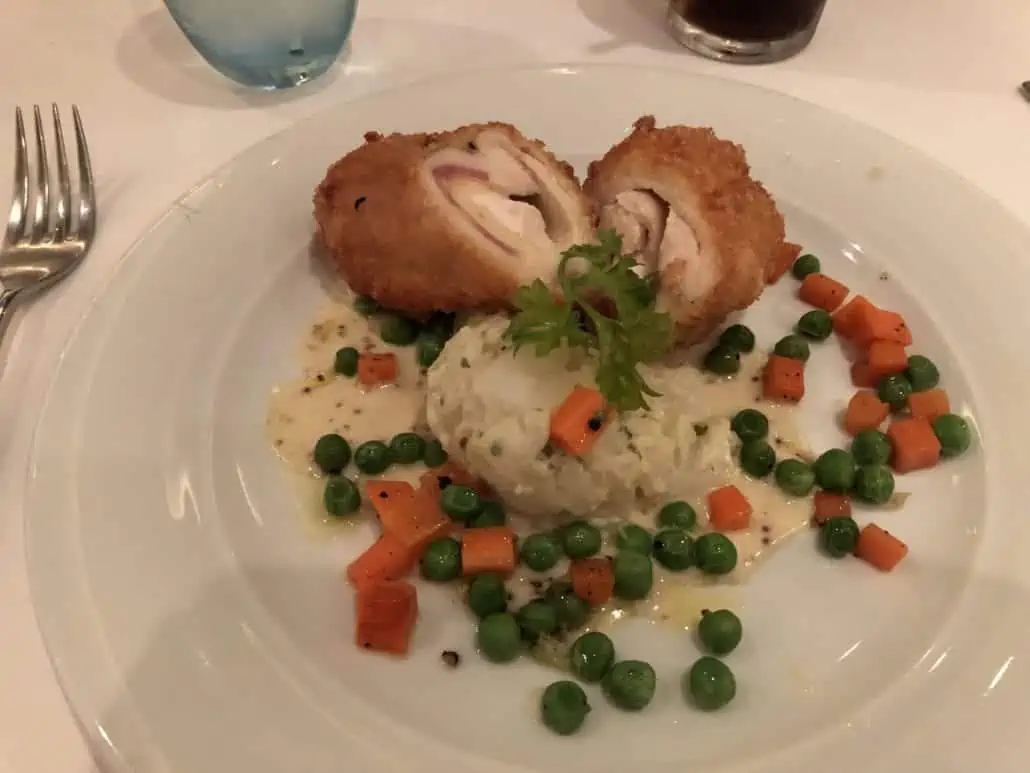 Those who've never much cared for the idea of eating with people they don't know will likely be pleased by this change, for however long it lasts.
But in order to accommodate both smaller dining parties and fewer tables in venues (in order to allow for social distancing), this could theoretically make prime dining hours a bit more chaotic and reservations more important.
It is also possible, however, that some lines will develop dining plans specifically designed to better handle traffic flow into dining venues. (One thing that won't change is that, as we've always contended, you will never, ever go hungry on a ship!)
2. Buffets Will Likely Take on a New Look
For a while there, it looked as if buffets might go away entirely thanks to the current situation. But, perhaps in response to the outcry form cruisers who made it very clear they love their all-you-can-eat venues, it's now beginning to look as if the buffet will stick around, but see some changes.
The biggest: Guests will almost definitely not be able to serve themselves.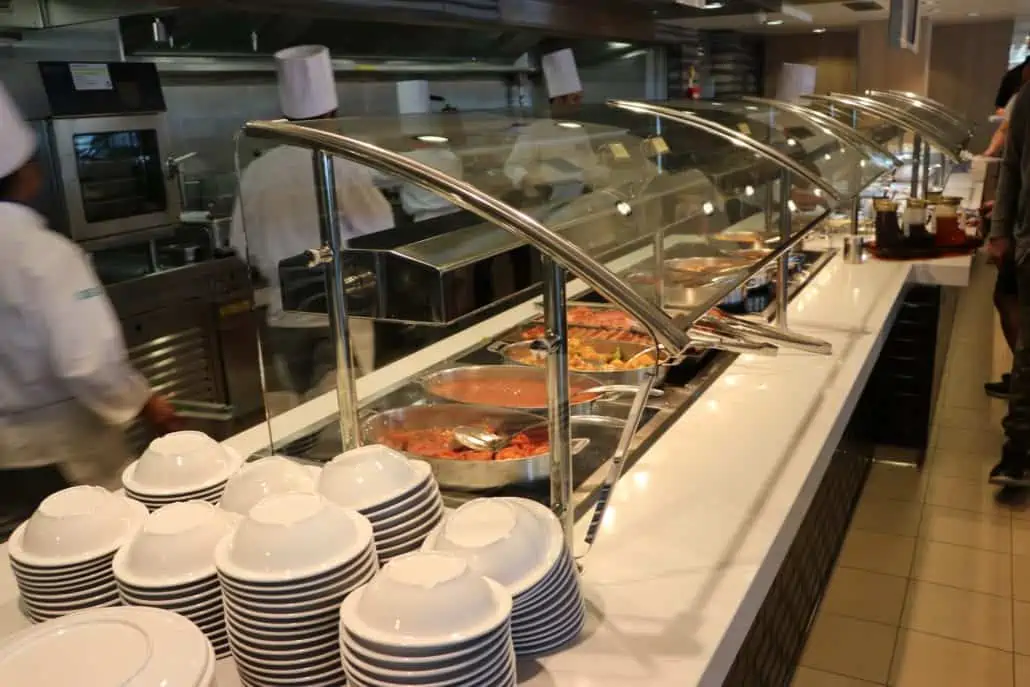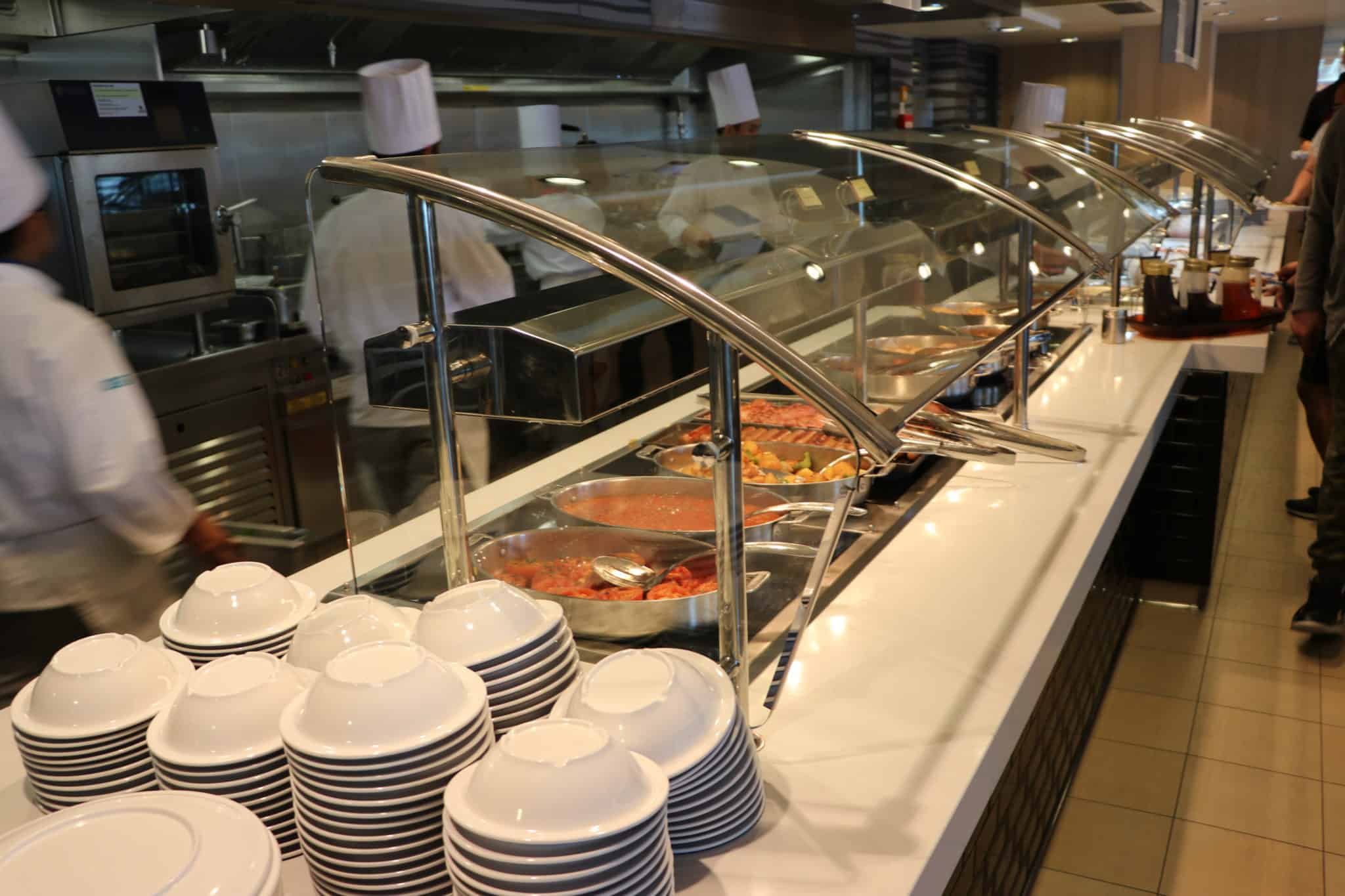 The most likely buffet scenario — and one which we've already seen playing out on some of the overseas ships which are sailing — is that the buffet will remain essentially the same, but with crew members at every station — from the salad bar to the ice cream area — to serve guests.
READ MORE: The Truth About Last-Minute Cruise Deals and How to Get Them
Yes, we've heard people complain about the notion of crew members who are tasked with serving buffet guests being stingy with the portions. For some reason, whenever this comes up, it is almost always with regard to bacon.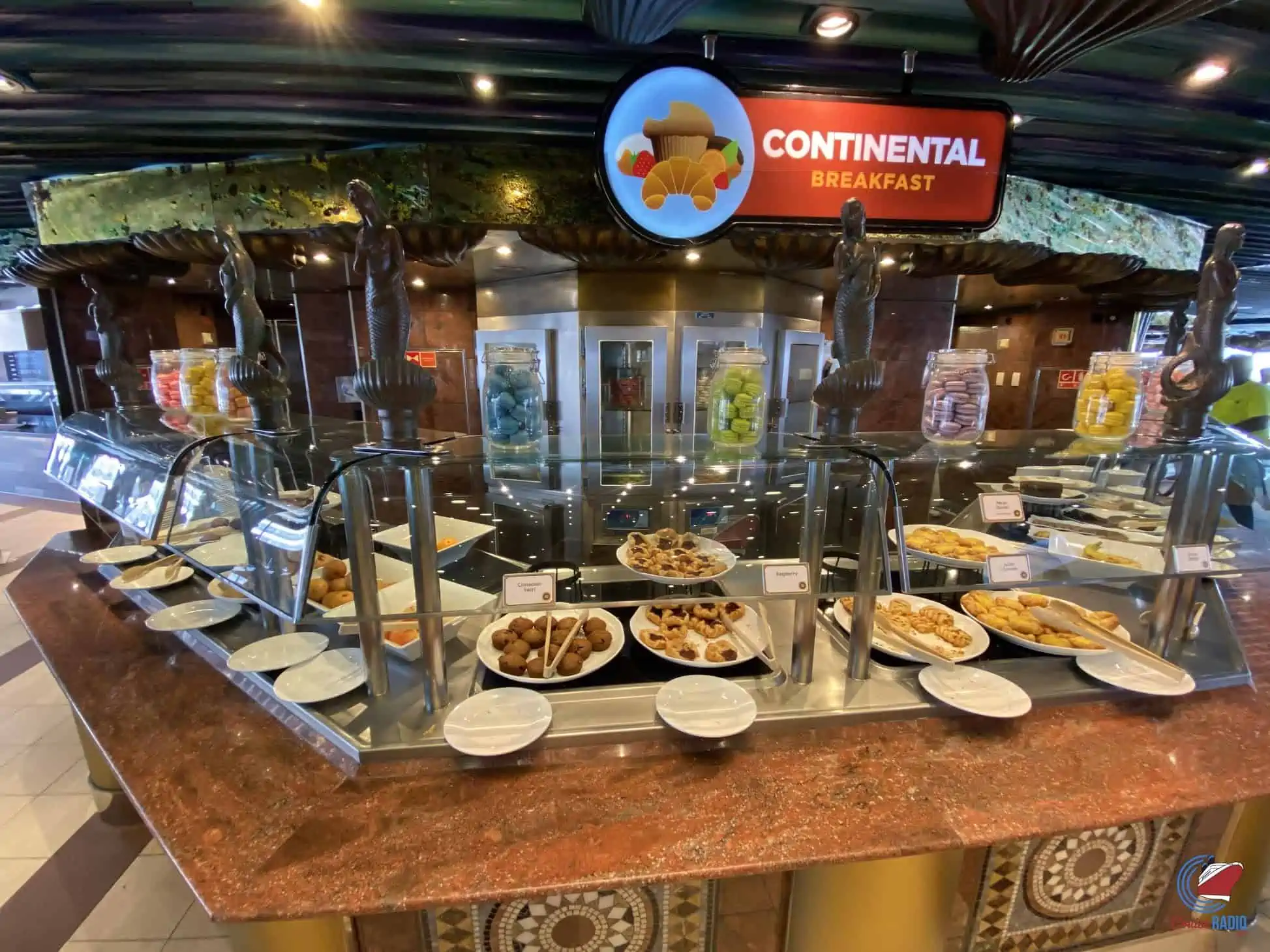 You will inevitably hear people worry that their pig product portions will be capped, as if the crew member dishing out bacon is at all concerned with how much of it a person consumes.
Why it is more embarrassing to ask a buffet server for more, more, more bacon than it is to order three appetizers, two entrees and an array of desserts in the dining room eludes us, but for some, that's the case.
3. Shore Excursions Will Be Limited
The change we suspect some people will really struggle with is with regards to shore excursions.
In the past, when a ship arrived in port, some people went on ship-sanctioned and arranged excursions while others simply walked down the gangplank and then began exploring at their leisure.
Truth be told, wandering aimlessly (and off the beaten trail) is how we've discovered some of our favorite spots.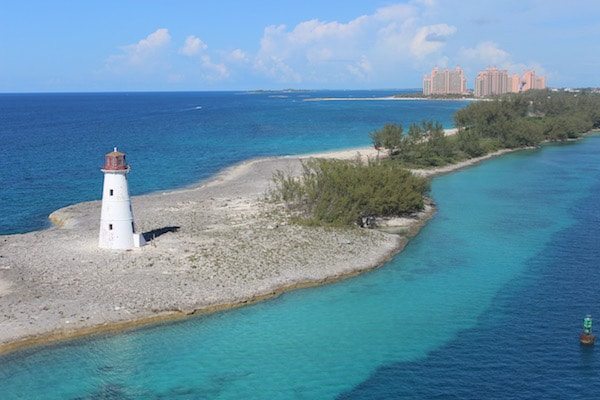 For now, however, passengers will find that the only way they will be allowed off the ship in ports of call is to book excursions through the ship. They will then be expected to remain with the group the entire time.
Now, this might seem incredibly limiting, but that's by design: The successful return to cruising will rely heavily on the ability of cruise lines to maintain a contagion-free bubble around their guests.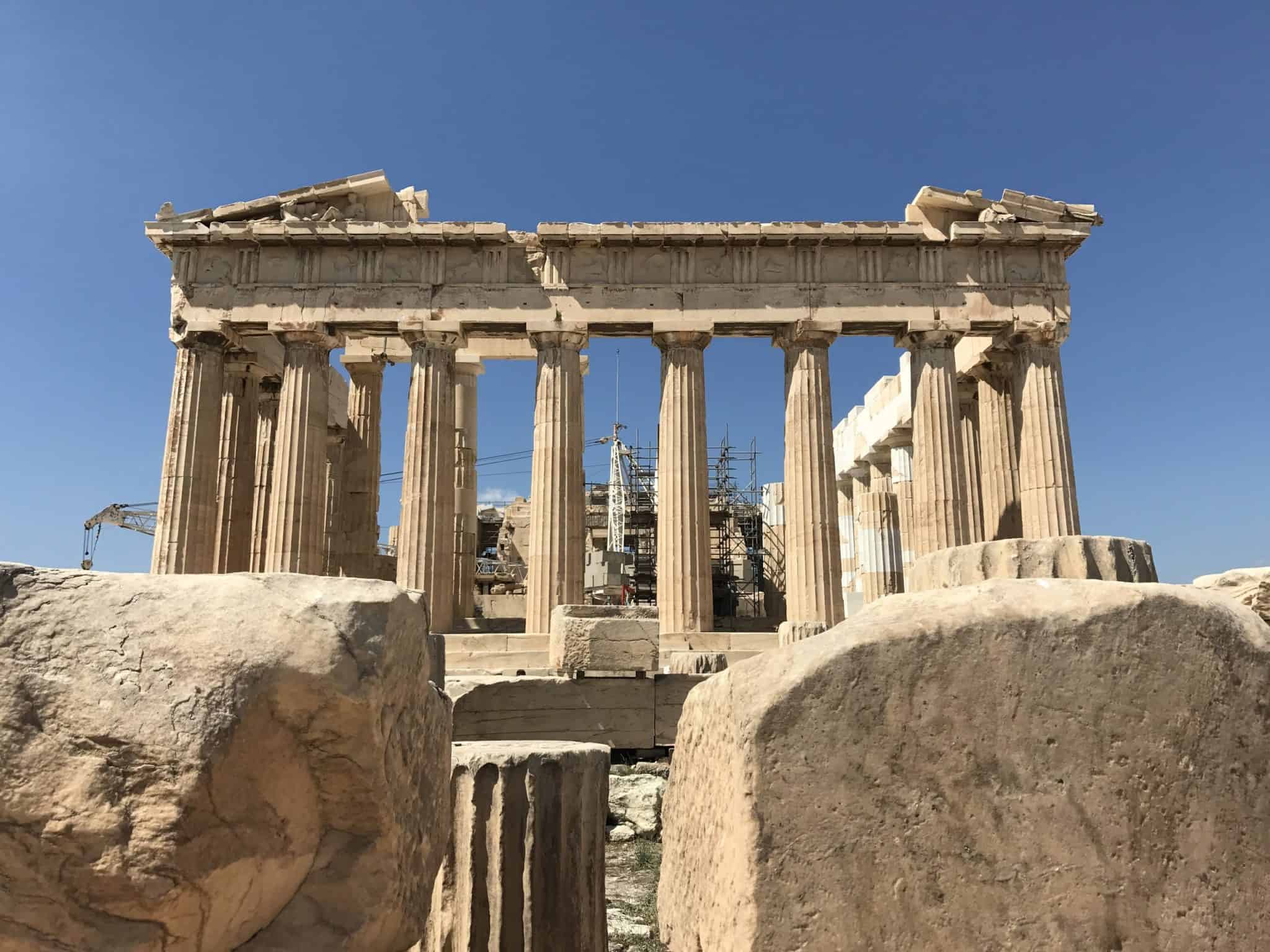 If this was not the case, the cruise line would have no knowledge of who the guests come in contact with while onshore.
These are only a few of the changes cruisers will need to adapt to in order for ships to resume sailing again. And yes, it means that at least for now, things will be different.
But at the end of the day, these changes will also be what allows them to get back to doing the thing they love.
Pin it!