Last week, we told you about a cruise ship offering the opportunity to bid on a condo-style stateroom for a starting price of $25,000.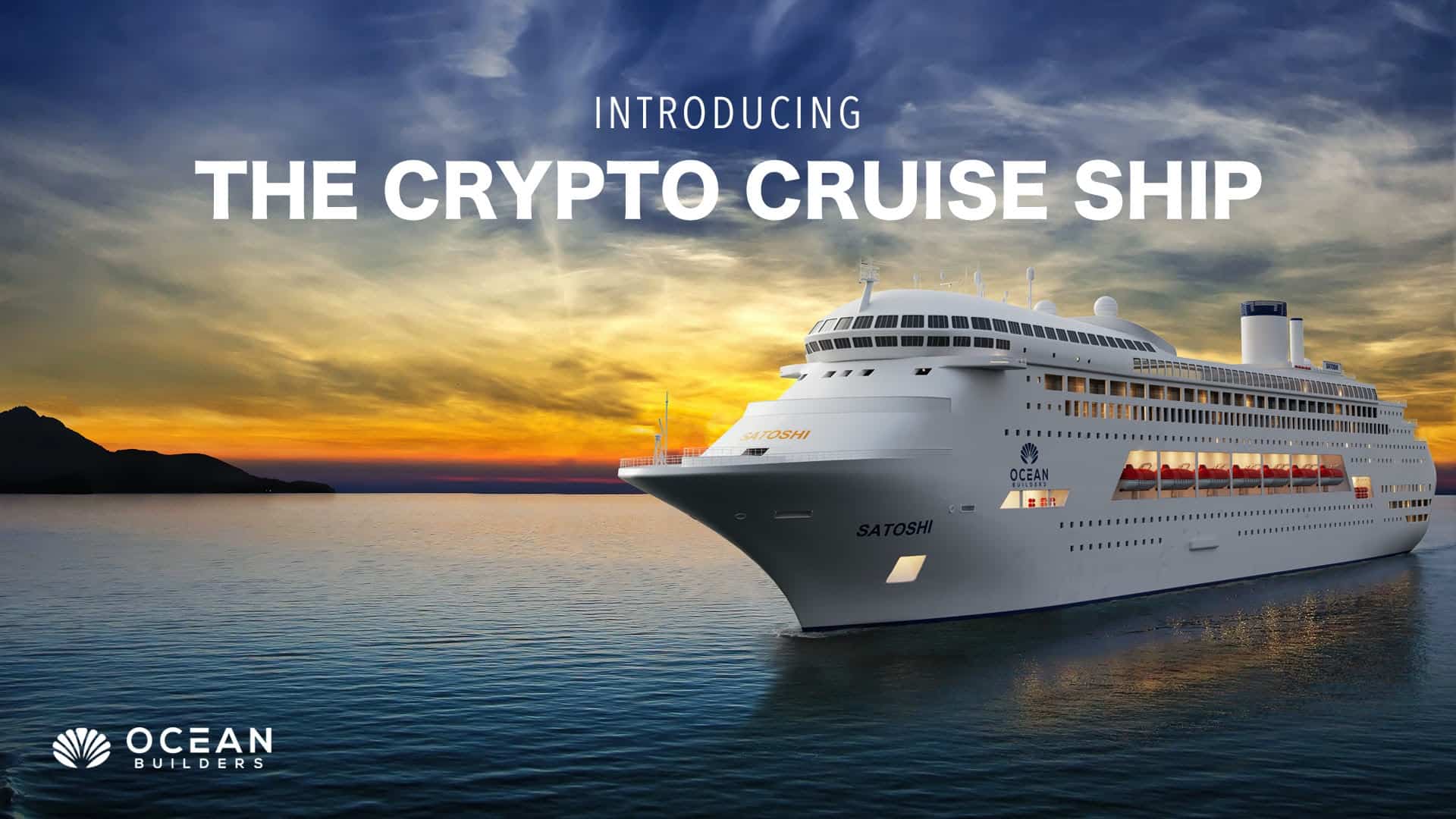 Now, with the first batch of staterooms slated to be auctioned off beginning November 5th, the company hoping to turn an anchored ship into a thriving community has begun fleshing out some of the details.
READ: You Can Live On This Cruise Ship For $25,000
However, many questions still remain unanswered… including how much, ultimately, would-be residents will actually wind up paying.
The ms Satoshi, What We Know — and What We Don't
First, let's recap the basics: Ocean Builders, a company which until now was known mostly for the "seapods" which they hope to sell as homes for those looking to reside permanently on the ocean, is behind the proposed community.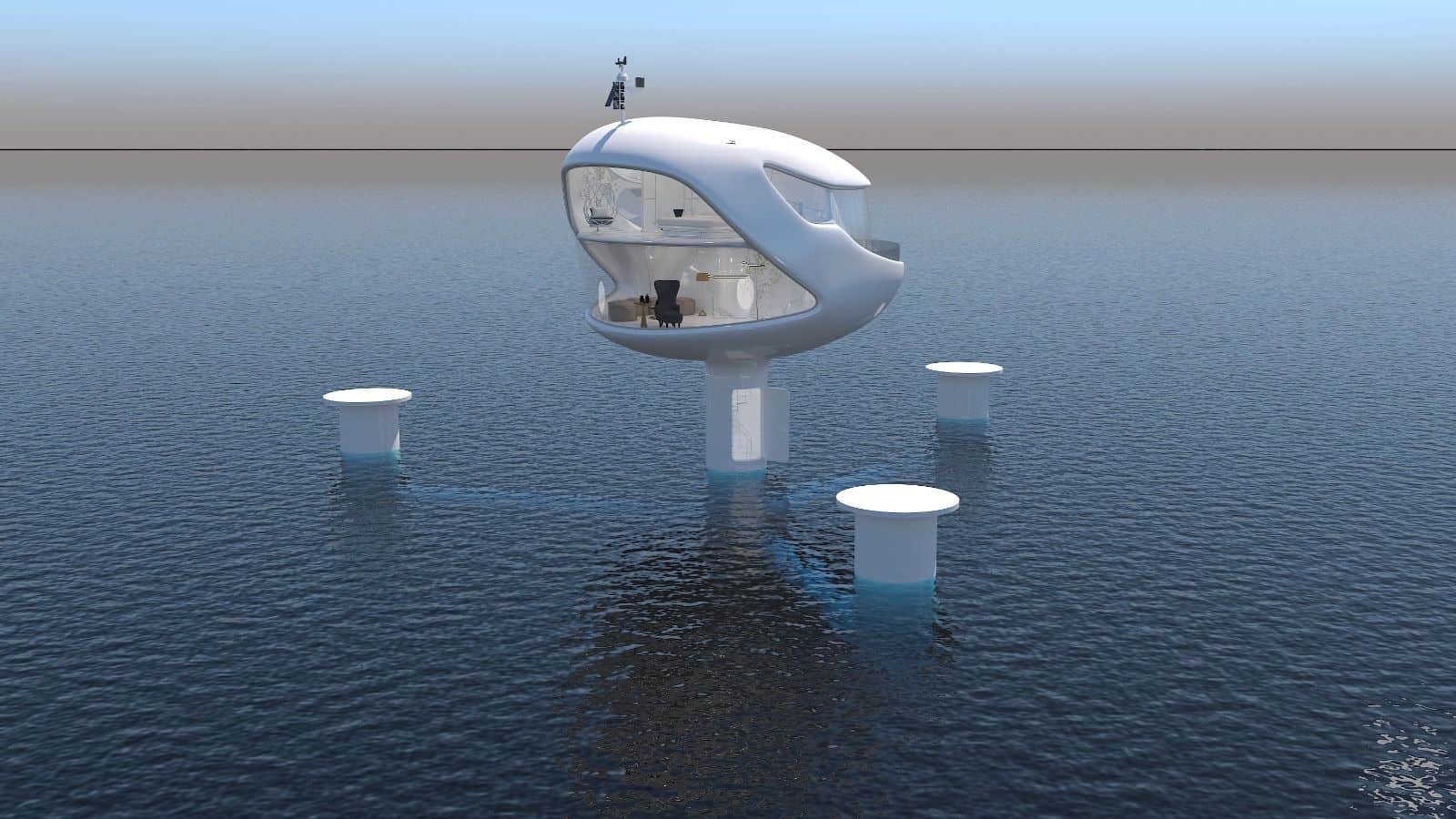 Much of what's been discussed so far has been in conjunction with Viva Vivas, which is described as a "spinoff company."
Under COO Chad Elwartowski, Ocean Builders has purchased an 804-foot, 777-cabin, 12-deck ship which will be anchored off the coast of Panama.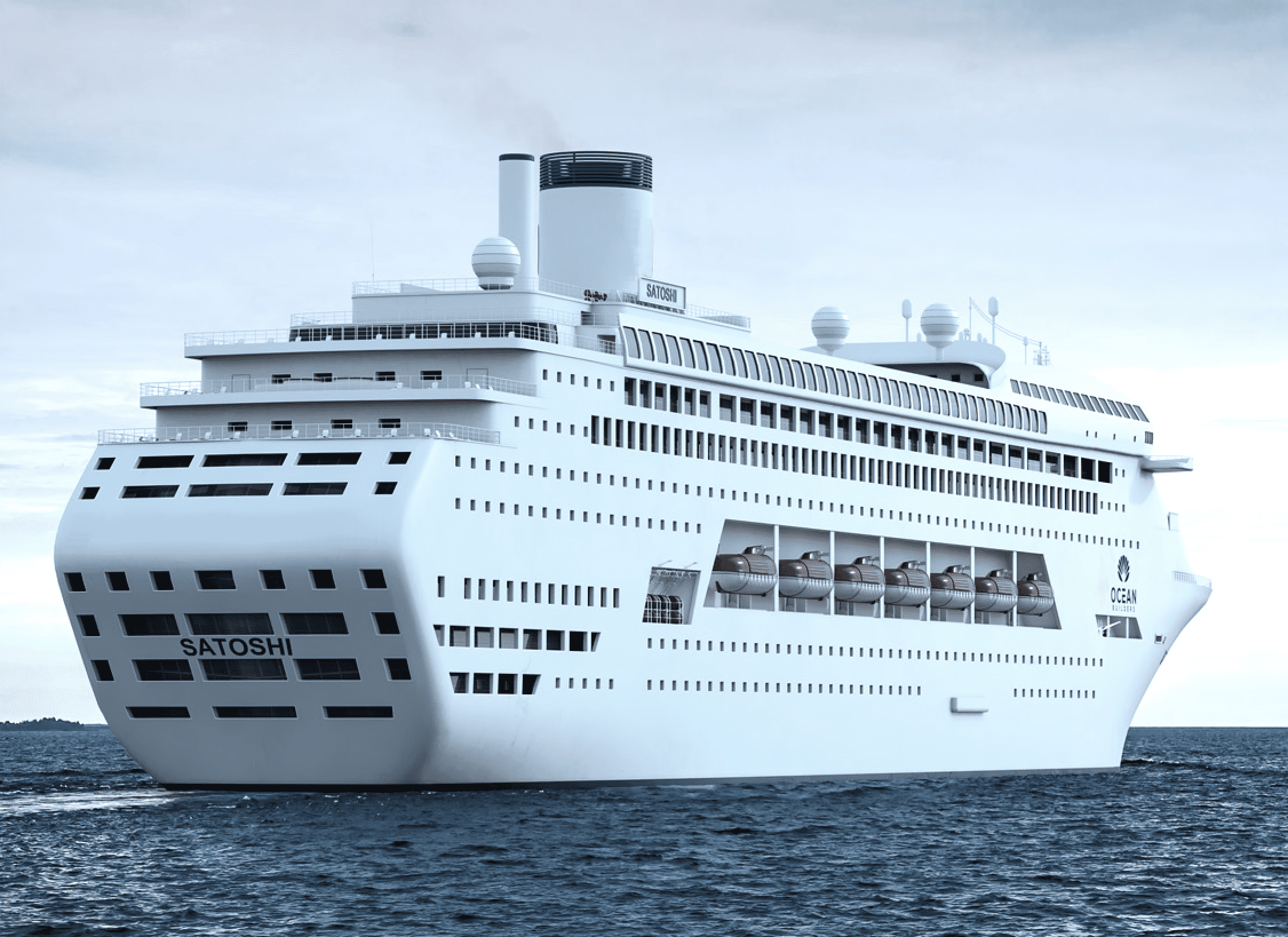 The MS Satoshi — formerly the P&O Australia's Pacific Dawn — was purchased for an undisclosed amount.
Beginning on November 5th — the day after Ocean Builders is to take possession of the ship — the company will begin selling cabins in an eBay-style auction with opening bids ranging from $25,000 for an inside cabin up to $50,000 for a balcony.
During a recent live chat with potential seasteaders, Elwartowski and Ocean Builders' CEO Grant Romundt spent over 90 minutes describing their new venture, showing pictures of the ship's venues, and answering questions… or at least trying to.
Often, their responses amounted to either "We haven't figured that out yet" or "I can't speak to that because of lawyers."
That's because at the time, the contract auction-winners will need to sign was still being hammered out. That said, the duo were able to provide some fairly important information which potential bidders should know, which we've supplemented here with info from their FAQ.
Additional Charges Will Be Coming
When bidding begins, a block of 100 staterooms, all located on Deck 10, will be made available.
Bids will increase in $100 increments, and a system will be put in place to prevent "sniping," a term used to describe when someone jumps into the bidding process in the final moments in order to try and snag the best deal possible.
Bidding will close on November 28th, with the winners announced the following week.
As with a home owner's association, there will also be a monthly maintenance fee. The company says it will be "charging rent for commercial businesses and the remaining amount" of the fee "will be charged per cabin."
How much that fee will be was one of the unanswered questions during the live chat, although the website says the "exact price will be revealed prior to" bids opening on November 5th.
One of the things they're still working out is how people will be charged for things like electricity and water. There's also a bit of negotiating taking place with regards to pets.
While the general consensus is that some will be allowed, questions with regard to what varieties (and how to deal with, say, dogs which create too much of a disturbance) were still being hammered out.
Many Details Are Still Being Negotiated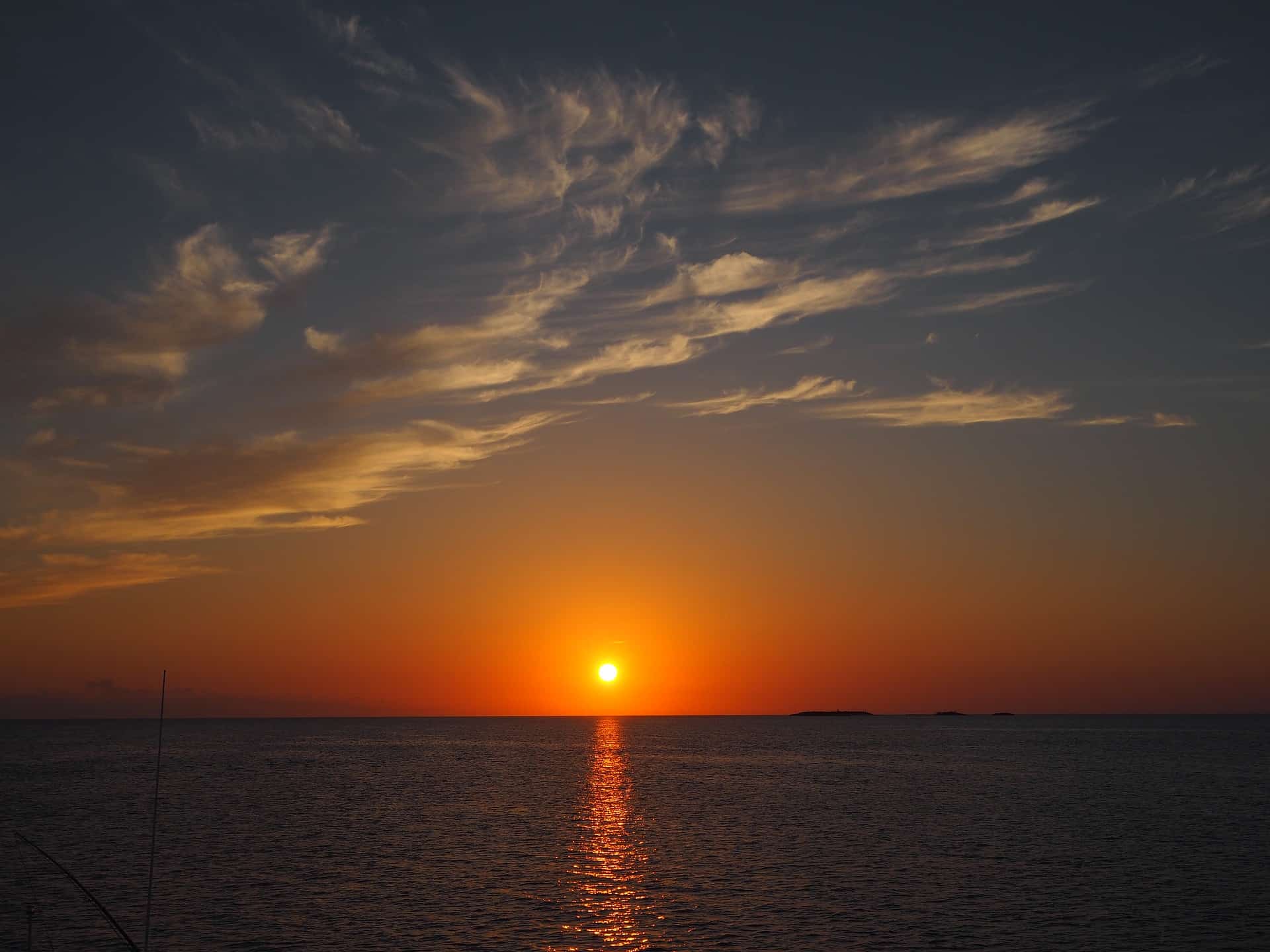 While the Ocean Builders website indicates that owners will be able to begin moving in as of January of 2021, that seems highly ambitious, especially given some of the restrictions.
For example, occupants are not allowed to have hot plates or similar items in their staterooms, and yet it's unlikely that any of the restaurants (which the site says "will be providing a 20 percent discount on food for long-term residents") would be up and running that quickly.
There's also the question of how the 20 percent discount would be implemented if, as planned, many of the businesses on board are independently owned and operated.
While the $25,000 opening bid may sound appealing, costs can quickly add up, especially for a family.
Timeline: 2020 Cruise Industry Shutdown
"Our idea for families with children is [that they would buy] a balcony or oceanview room for the parents," said Elwartowski, "and purchase a cheaper interior room across the hall for the children." He added that bidders would have the option of buying side-by-side units and "knocking down the connecting wall" as long as it didn't impact the structural integrity.
At another point during the live chat, Elwartowski indicated that the hope was to consolidate all or most of the offices on one lower deck so as to avoid the clients of those businesses wandering about the ship.
One of the founding principles behind the seasteading movement has been to create a society that operates free of government interference.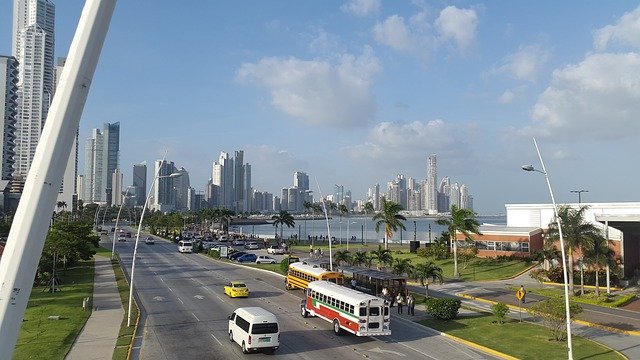 But the site makes clear that the Satoshi "will be following all applicable laws within Panama as a Panamanian flagged vessel within Panama's territorial waters."
Ultimately, there seem to be more questions than answers when it comes to most aspects of life aboard the Satoshi.
Presumably, once the contract is finalized and bidding begins, details will be firmed up.
One thing's for certain: This is an unfolding story we look forward to covering in the months ahead.
(Featured image courtesy of P&O Cruises Facebook)