It's no secret that Disney is known for its attention to detail — whether it's in the movies, parks, or merchandise. That fact is also true when it comes to their cruise ships. They're absolutely filled with design elements and fun features that may or may not be obvious at first glance.
Here, we offer 10 fun facts and details about Disney Dream that you probably didn't know, straight from the cruise line itself.
1. Pepe's Door
Pepe the King Prawn Muppet stars in the ship's Midship Detective Agency game, an activity that takes guests all over the vessel to solve a mystery. But you probably didn't know that he has his very own stateroom aboard Disney Dream.
Located down the hall from the kids' clubs, the door to stateroom 5148 ½ is decked out with Pepe's activity schedule, photos of his Muppet friends, and notes from guests. You can find his room on deck 5.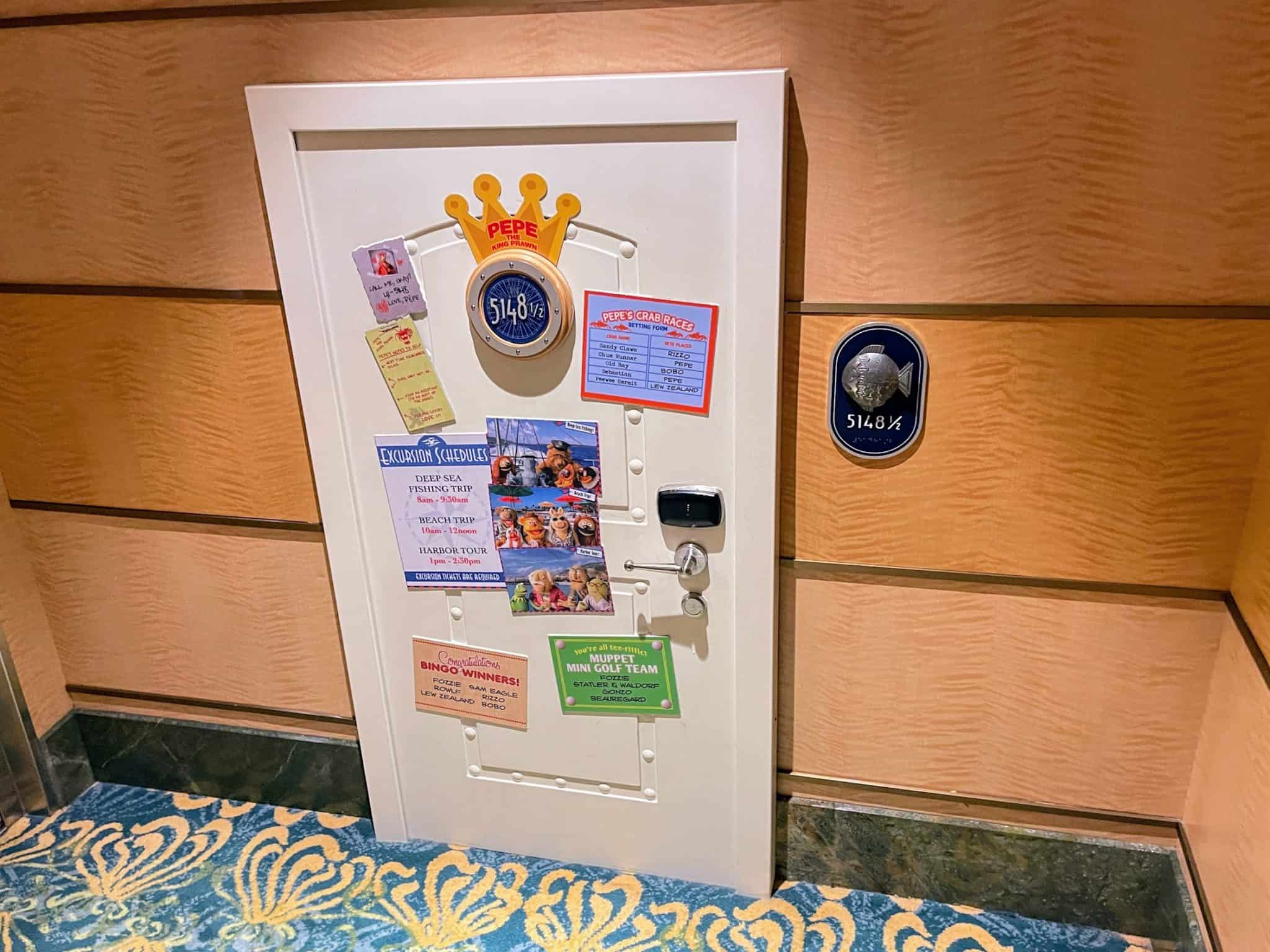 2. Hallway Carpeting
Disney Cruise Line's ships are full of nautical motifs, because duh — it's a cruise ship! This includes traditional maritime symbols and lettering that most people wouldn't recognize unless they had some sailing experience or knowledge.
For example, on the carpet in the stateroom hallways, a ship's wheel encompasses a map of the world, and nautical flags spell out the name of the ship — Disney Dream.
Fun Fact: All four of Disney's ships feature this type of hallway carpeting: here's a photo from Disney Magic: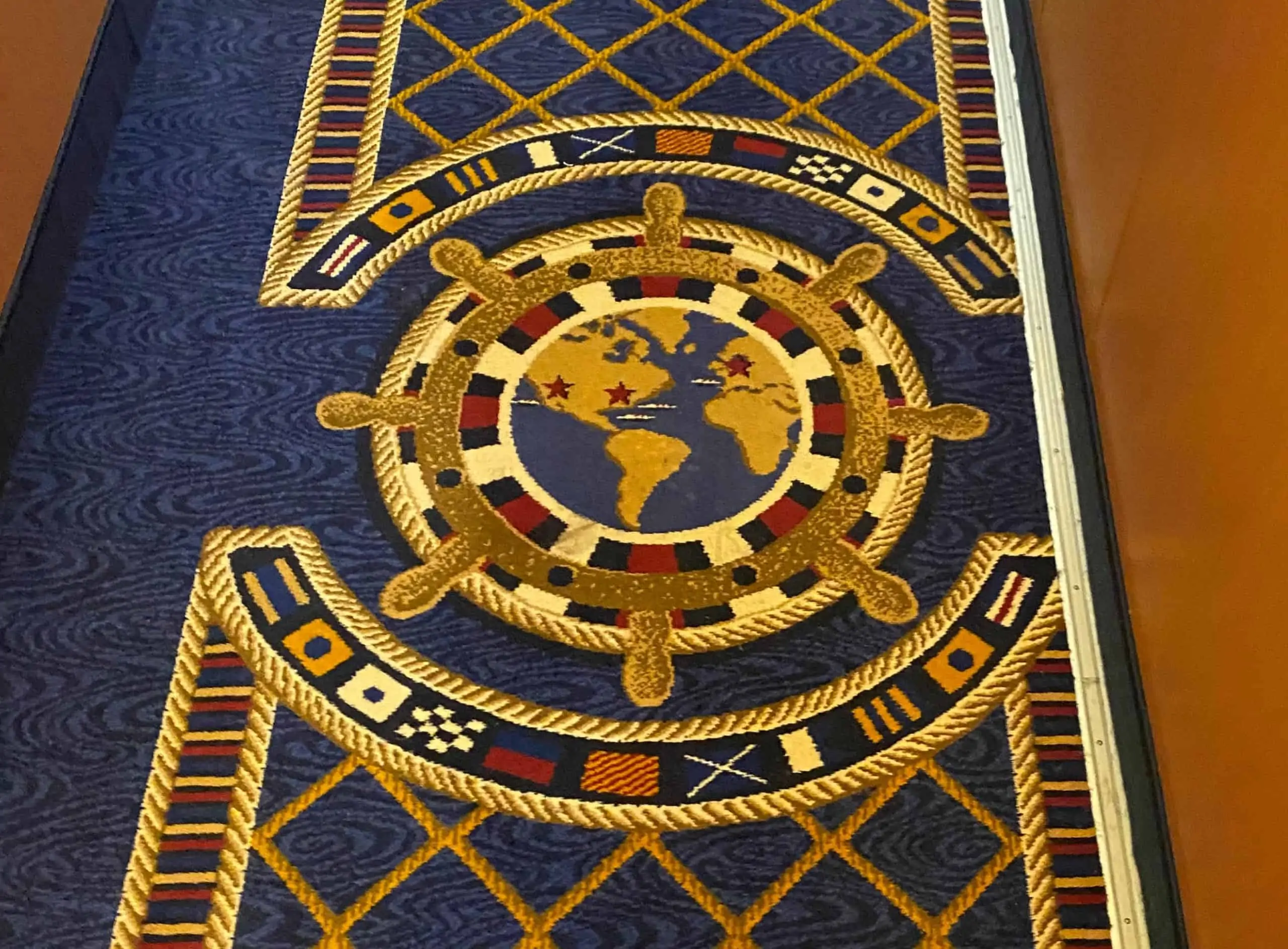 3. Sorcerer Mickey Mouse
The Sorcerer Mickey Mouse on Dream's stern is around 14 feet long, and weighs about 2,500 pounds.
It was sculpted at Disney Imagineering in California, structurally designed by Disney Cruise Line engineers and Meyer Werft shipyard in Germany, manufactured in Sarasota, Florida, finish-painted in Orlando, and then transported by ship to Germany.
From sculpture to the stern of the vessel, it was a journey of around 15,000 miles for the steel and fiberglass Mickey Mouse.
4. The Buffet's Mosaic Wall
Hand-crafted by Italian artists, Disney Dream features a massive "Finding Nemo" mosaic wall in the Cabanas buffet restaurant.
It is over 25 feet wide and over 8 feet high, and contains about 194,500 tiles in 200 colors of hand-crafted Venetian enamel. A team of nine artists created the mosaics based on Pixar designs that depict the underwater world of Australia's Great Barrier Reef and characters featured in the film.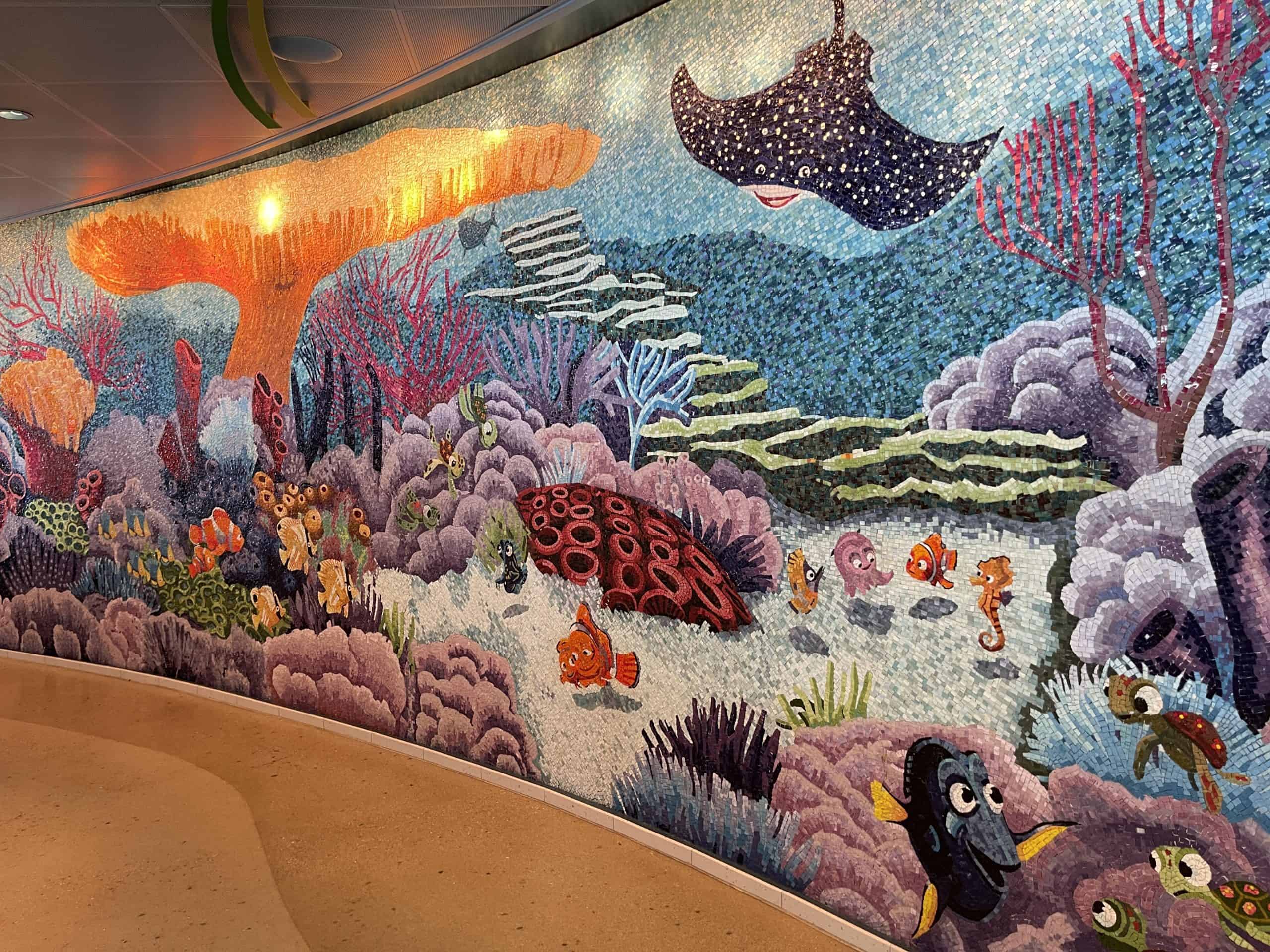 5. Longer Than a Skyscraper
At 1,115 feet, Disney Dream is longer than the height of Paris' Eiffel Tower (1,063 feet) and longer than the height of New York City's famous Chrysler Building (1,047 feet).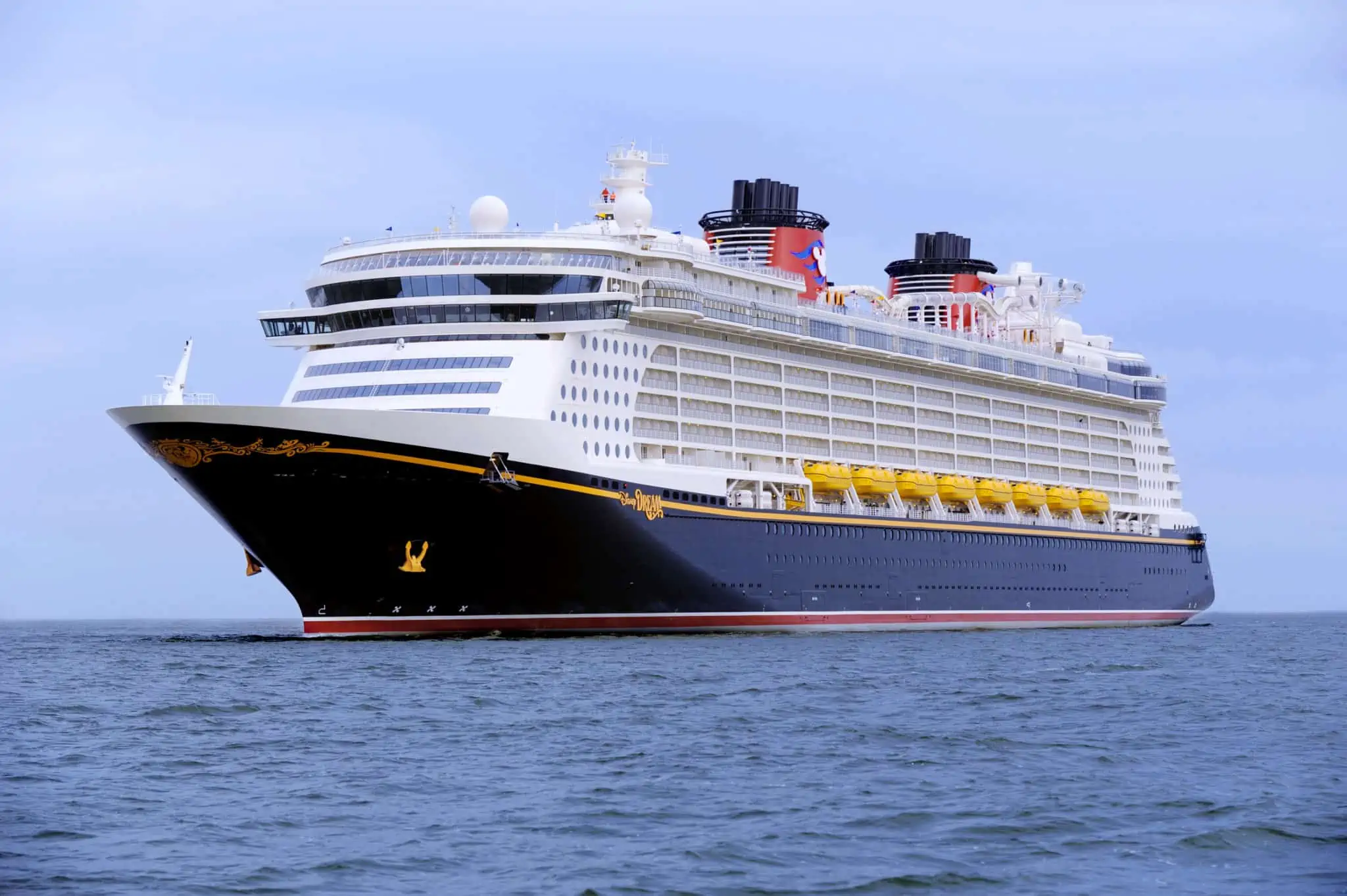 MORE: 6 Unique Ways to Stay Active While on a Cruise Ship
6. Tens of Thousands of Light Points
A "light point" is shipbuilders' lingo for "anything that's a light."
On Disney Dream, there are approximately 80,000 light points, which is double the normal number for a ship that size according to the shipyard where the vessel was build.
The large number of light points is the result of Disney Cruise Line's flare for theatrical experiences — accomplished primarily with LEDs and other eco-friendly lighting.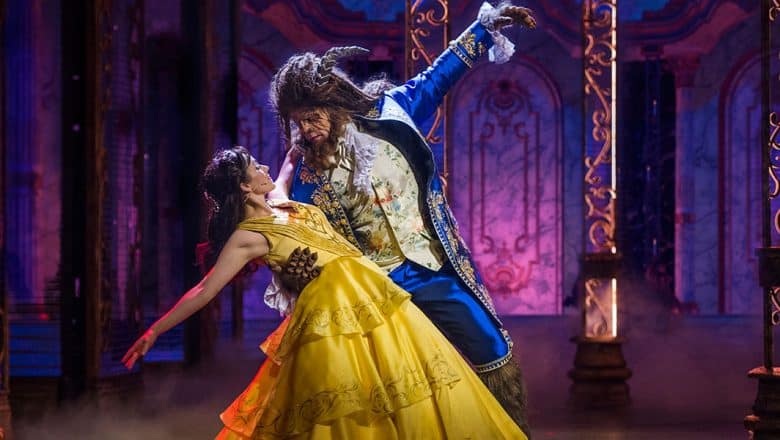 7. Ship's Horn Music
The ship horn on Dream is a prominent element of the sail away party at the start of every cruise. The horn is able to sound the first two musical lines of "When You Wish Upon a Star," as well as several measures of "Yo Ho (A Pirate's Life for Me)," "It's a Small World," "Be Our Guest," "Hi Diddle Dee Dee (An Actor's Life for Me)," and "A Dream is a Wish Your Heart Makes."
In October 2015, the ship added another song — "Do You Want to Build a Snowman?" — to her horn's musical repertoire.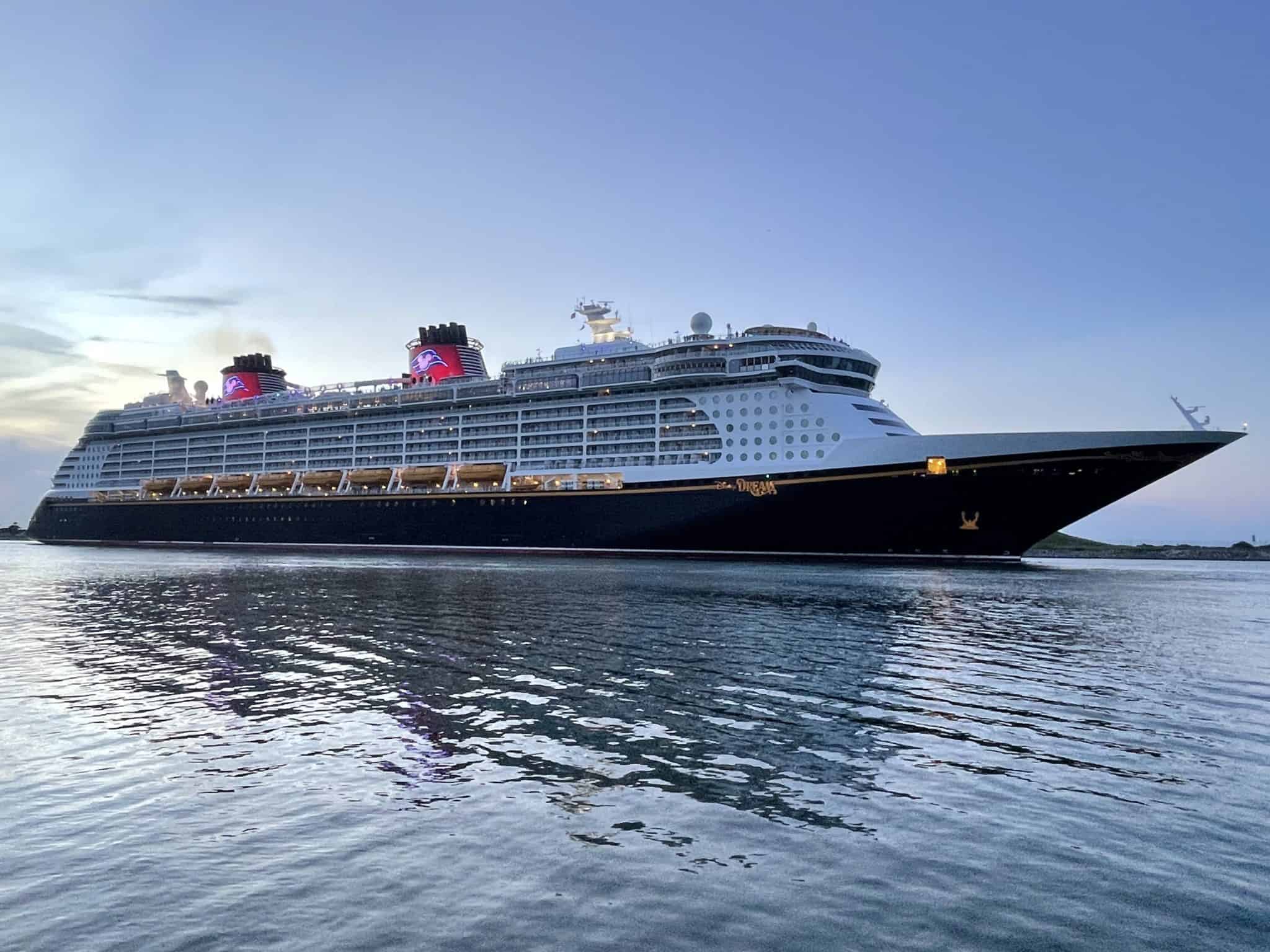 8. Signature Bubbly
Passengers can celebrate special occasions with a one-of-a-kind toast at Disney Dream's wine and champagne bar, Pink.
French champagne-maker Taittinger created a signature bubbly for the venue with a pink elephant from the film "Dumbo" on the bottle.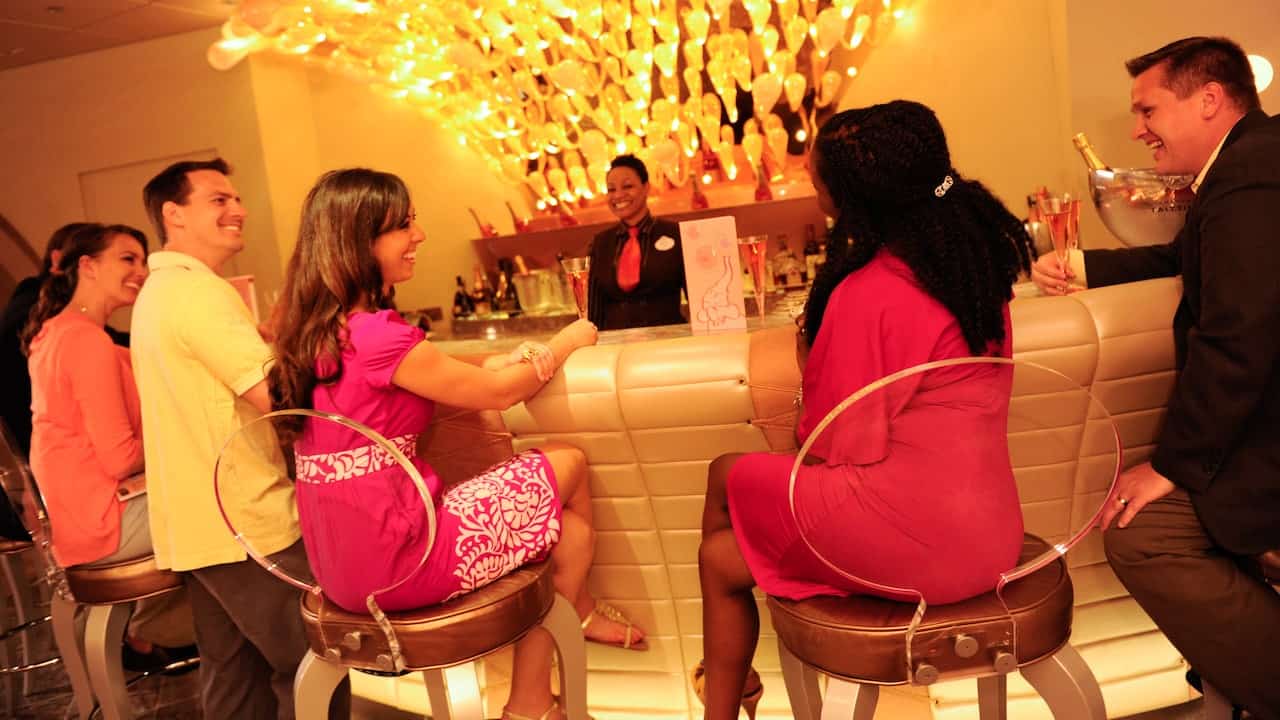 9. Star Wars: Millennium Falcon
Star Wars: Millennium Falcon in Disney Dream's Oceaneer Club is one of the most detailed kids' spaces ever designed for a Disney ship.
It features over 1,000 LED lights, four animated props, and dozens of sound effects. Interactive buttons, levers, and controls allow kids to trigger special detours through the galaxy, such as the special Death Star trend run sequence from the original Star Tours attraction at Disneyland.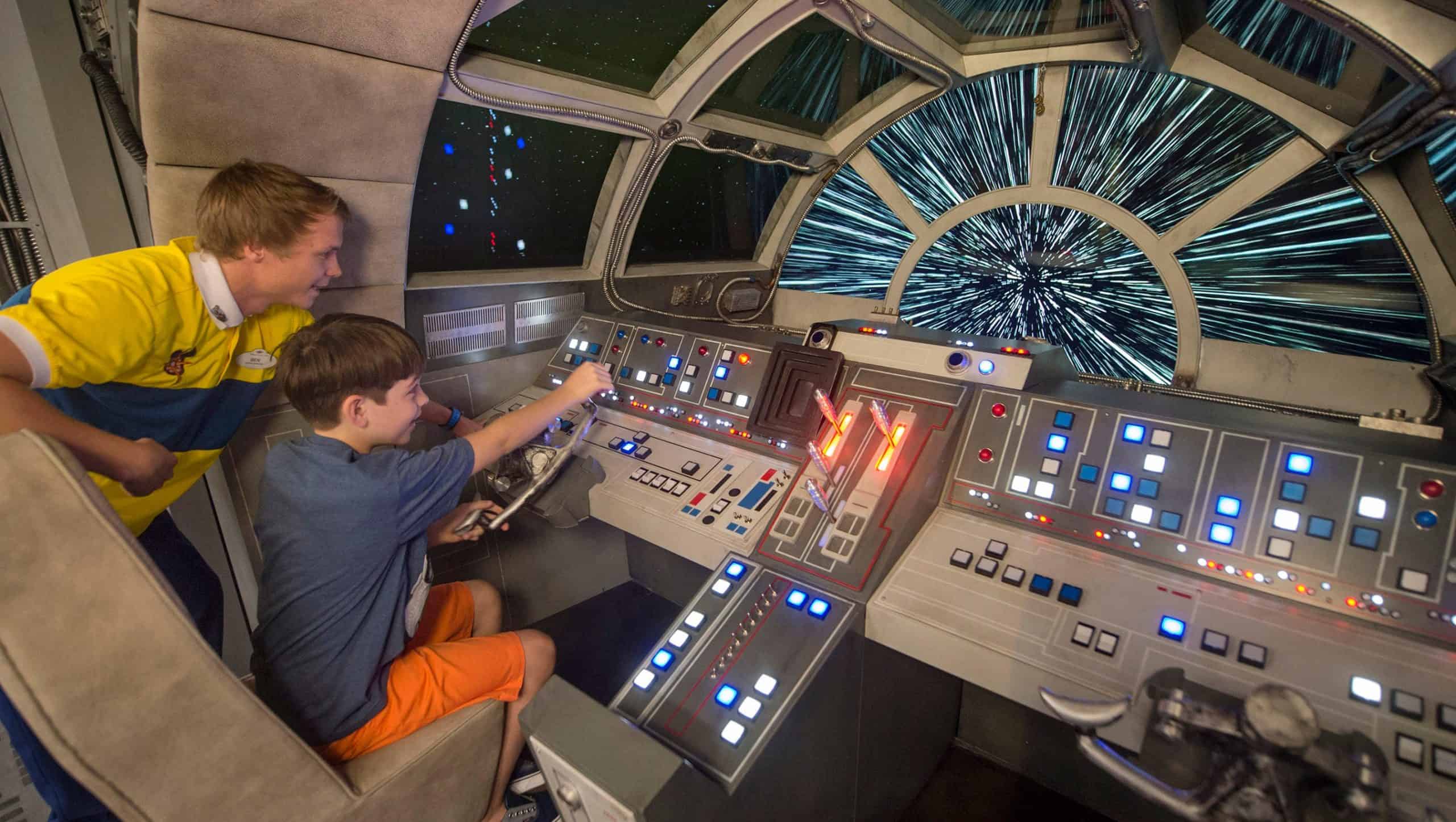 10. Art-Deco Chandelier
Crafted in Brixen, Northern Italy, Dream's Art Deco-style chandelier sparkles with thousands of hand-crafted crystal beads and colorful glasswork. This is the first thing you see when you start your Disney vacation on Dream.
The fixture is 22 feet in diameter at the ceiling plate, and comes down 13 feet from the ceiling. It's 24 karat gold-plated with a total of 88,680 Swarovski crystal beads ranging in size from 6 mm to 12 mm.
The atrium on Disney Dream (Photo by Matt Stroshane/photographer)
There are currently four Disney Cruise Line ships, Disney Wonder, Disney Magic, Disney Dream, and Disney Fantasy, with the new ship, Disney Wish, debuting in summer 2022.
READ NEXT: Castaway Cay: 10 Fun Facts About Disney Cruise Line's Private Island
Pin it!