There's a reason Carnival Cruise Line is the world's most popular cruise line: Over the years, they've paid close attention to everything from trends to customer feedback to make sure that across their fleet of ships, they're delivering exactly what their passengers want.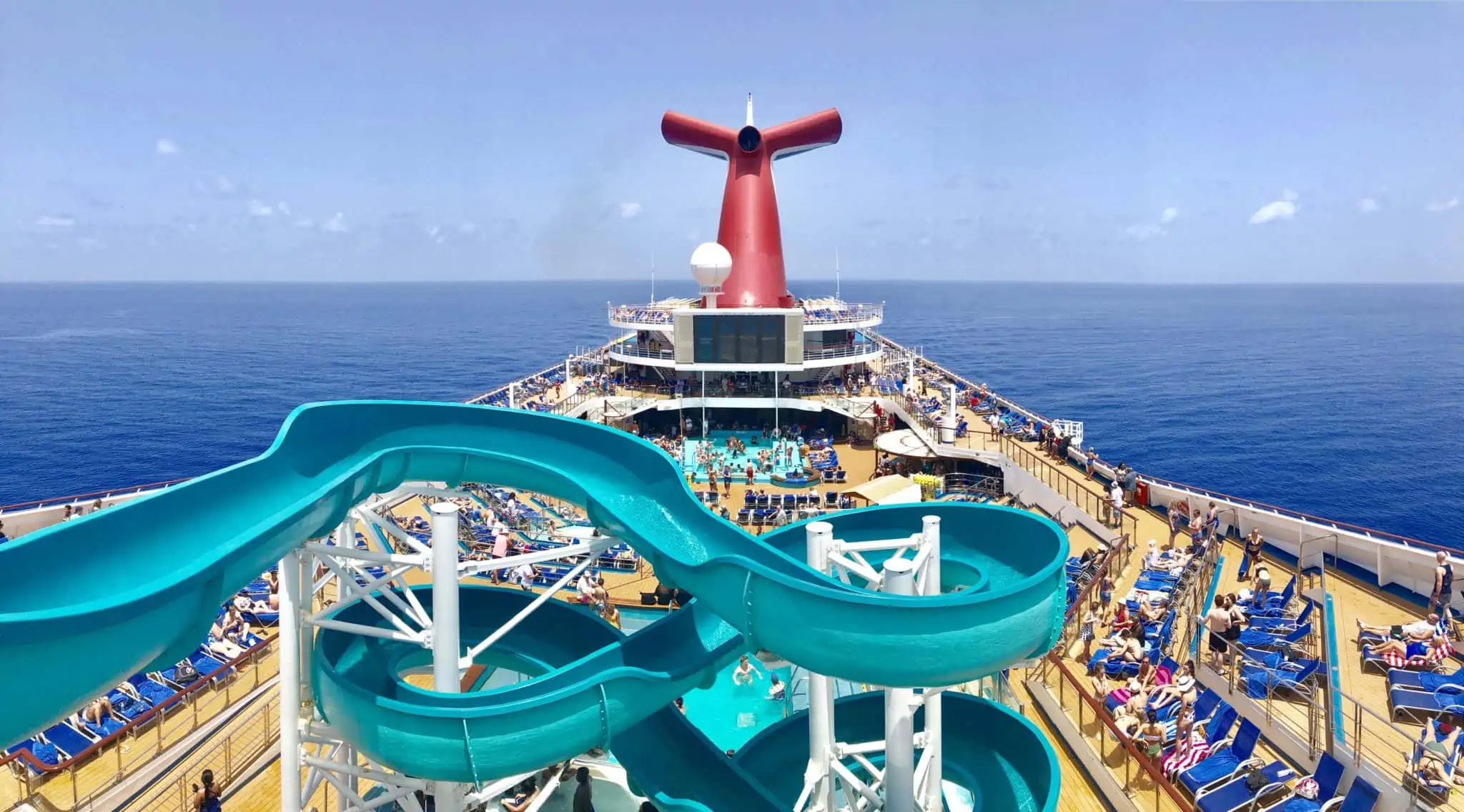 As Carnival's CEO, Arnold Donald, said during a keynote address he delivered last year, "Every creative decision we make arises from our guests. Our main goal is to make their dream vacations come true."
As a result, there are certain things guests expect when they board a Carnival ship. And while the fleet contains a wide variety of ships, there's a surprising degree of overall consistency that helps to ensure that whether a guest is sailing on an older ship like Carnival Triumph (soon to be Carnival Sunrise) or the newest of the Vista-class ships, they'll know what to expect. And while folks who've taken several Carnival cruises, especially on different ships, know this to be true, first-timers may wonder what exactly the Carnival experience entails.
Here's what you can expect from a Carnival cruise:
1. Fun with Dr. Seuss' Pals

Carnival brings the world of Dr. Seuss alive through its Seuss at Sea program. The cruise will include events like the Green Eggs & Ham character breakfast, a Seuss-a-Palooza parade, storytime, and more. And yes, you'll see just as many adults taking pictures with The Cat in the Hat as the kids are. Because if Dr. Seuss can't bring out the kid in all of us, who can?
Review: Green Eggs and Ham Character Breakfast
2. A Slew of Entertainment on the Lido Deck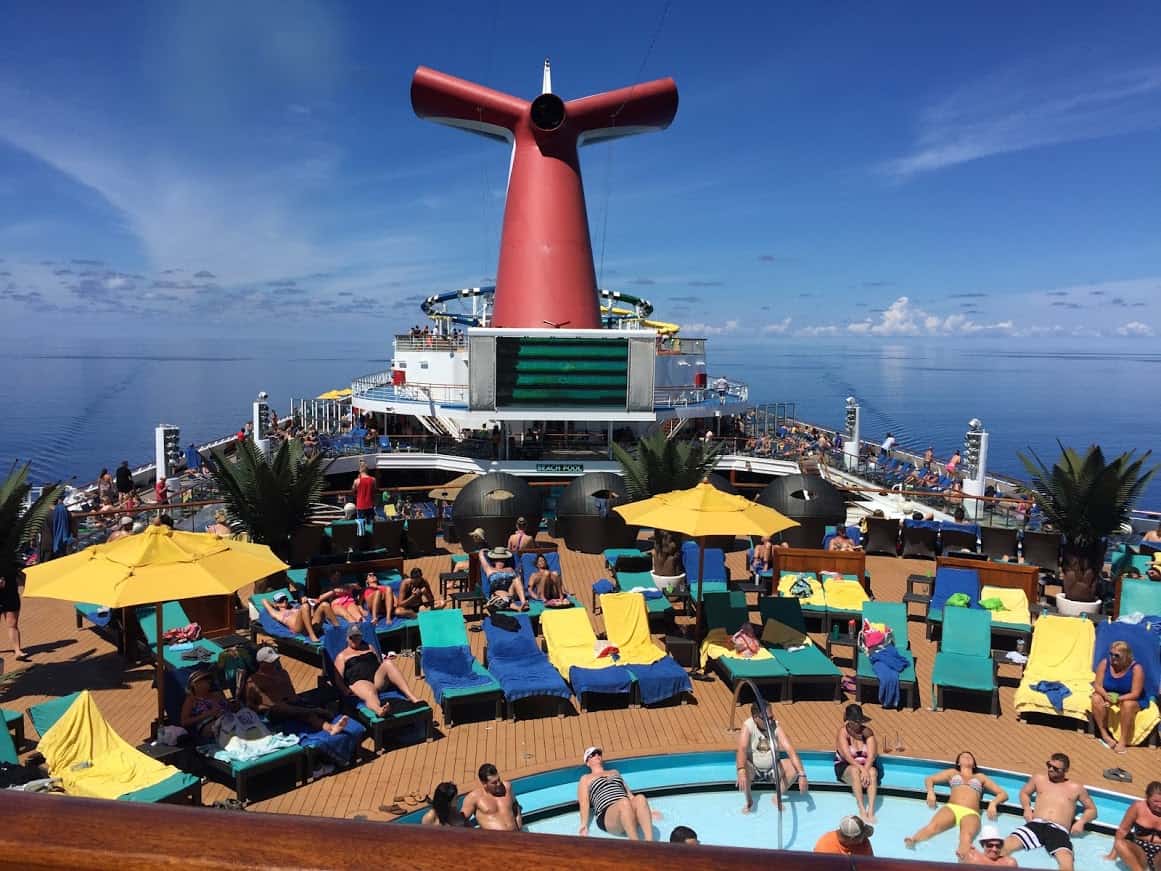 With a live steel drum band, the infamous hairy chest contest, ice carvings, cocktail mixing contests, and more, the Lido Deck is the place to be for fun under the sun. And with several dining options only footsteps away, it's easy to spend whole days oblivious to what might be happening inside the ship.
3. Games, Games, and More Games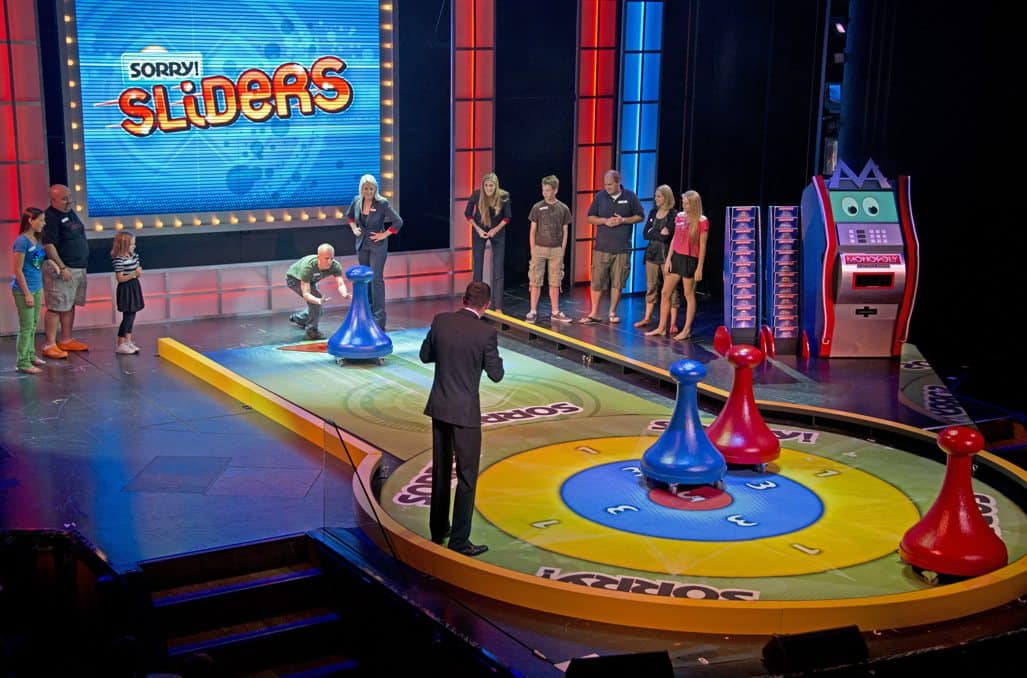 Whether you're into rolling the dice literally in the casino or figuratively at Bingo, Carnival has you covered. You'll also have plenty of chances to play trivia in categories ranging from general knowledge to Harry Trivia. (Heck, you might just walk away with one of the highly-coveted, if not technically valuable, 'Ship on a Stick' prizes.) Most Carnival ships also have an arcade which will help keep the younger set occupied. If you want a little old-fashioned family time, swing by the library and play a board game.
4. Many Ways to Get Soaked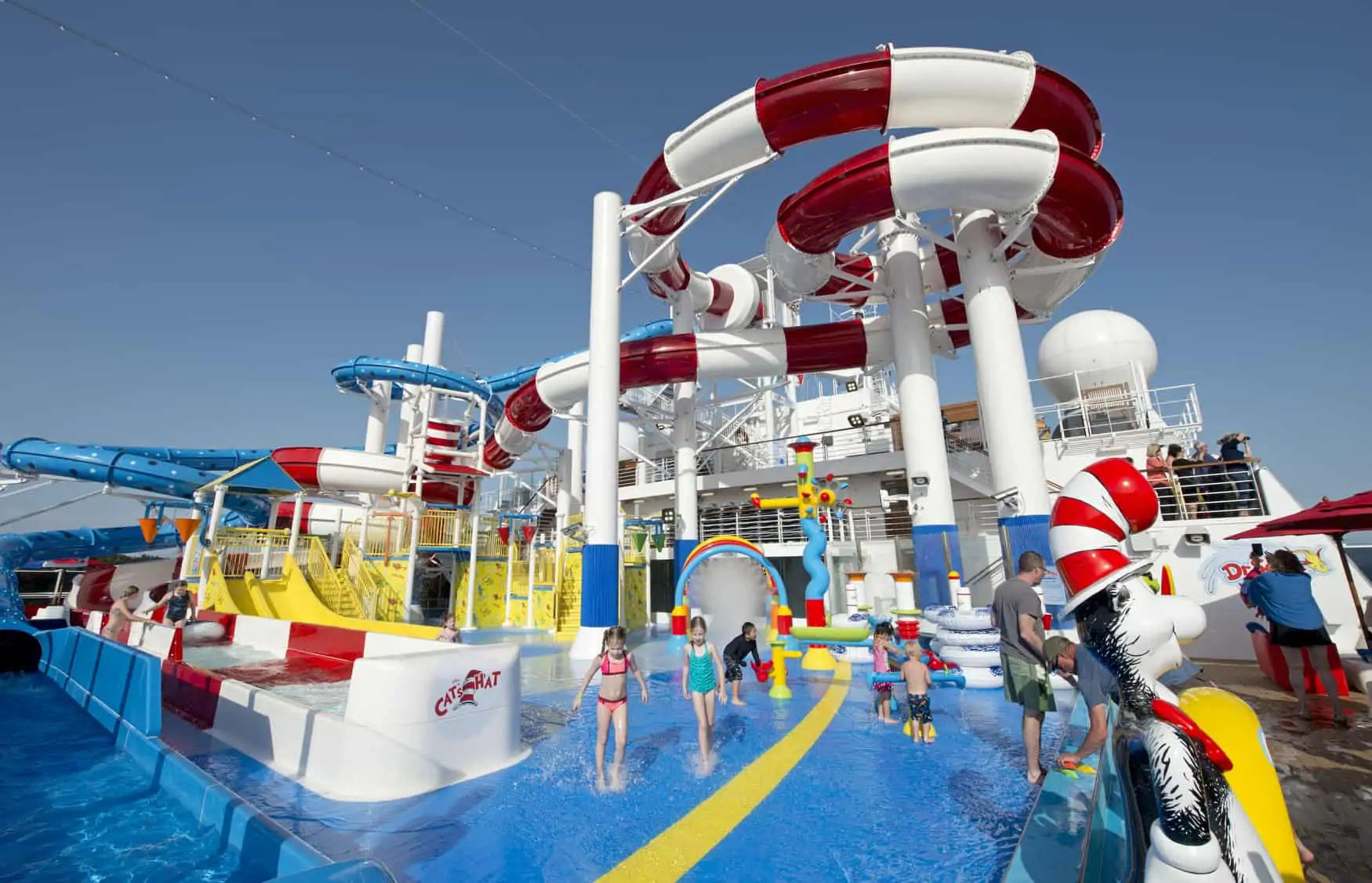 If simply sailing on the ocean isn't enough to satisfy your need to interact with water, you can hit one of the pools or hot tubs you'll find on every ship. Want to sit and watch the kids play? Unleash them at the WaterWorks playground… but be warned: There's a good chance you'll want to join them in the splash-filled zone.
5. Ways to Stay Fit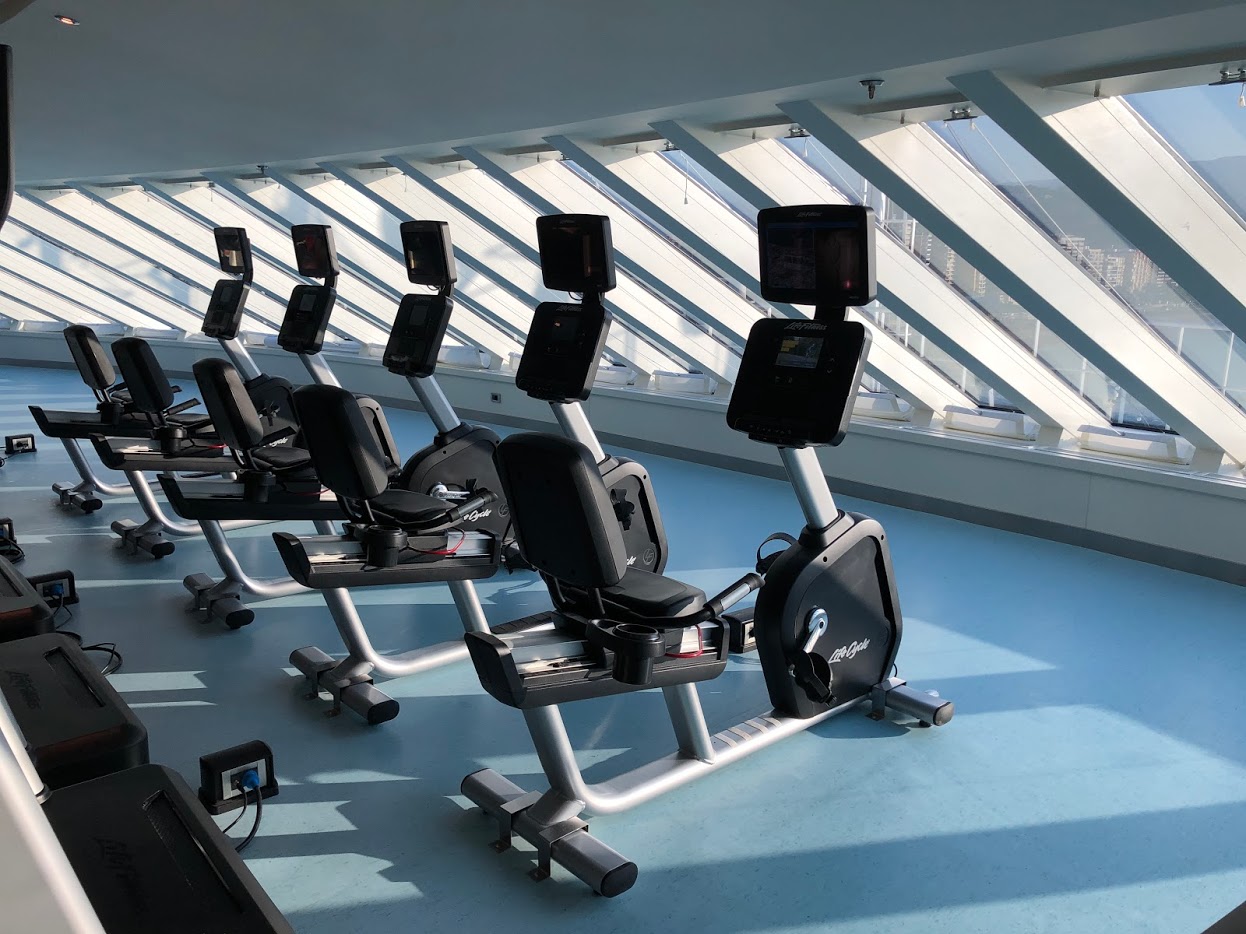 Whether you're worried about packing on pounds thanks to all the amazing food around every corner or are the kind of person whose day simply isn't complete unless they've worked up a good sweat, there are plenty of exercise options. You can hit the gym, where you'll find a variety of workout equipment or the jogging track. Check the Fun Times daily, and you'll find other activities listed, including exercise classes.

6. A World of After-Dark Fun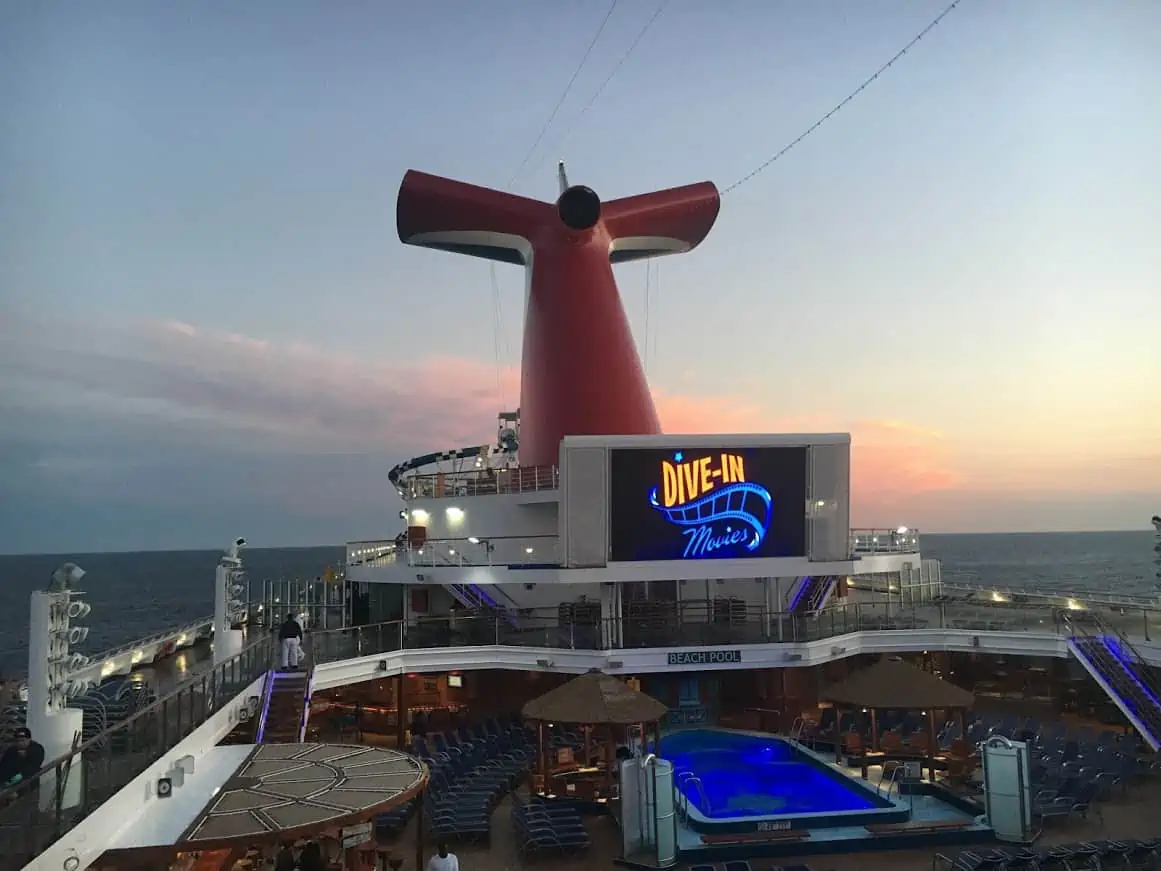 Sure, your at-home routine may involve sliding onto the couch and into a coma once dinner is over. Still, most Carnival passengers stay up past their bedtime to take in shows, watch a Dive-In movie by the pool, sing along at the piano bar, or dance the night away. So, yeah, plan on taking an afternoon nap and ordering coffee with your dinner because the last thing you're going to want to do is crash early.
7. A Military Appreciation Ceremony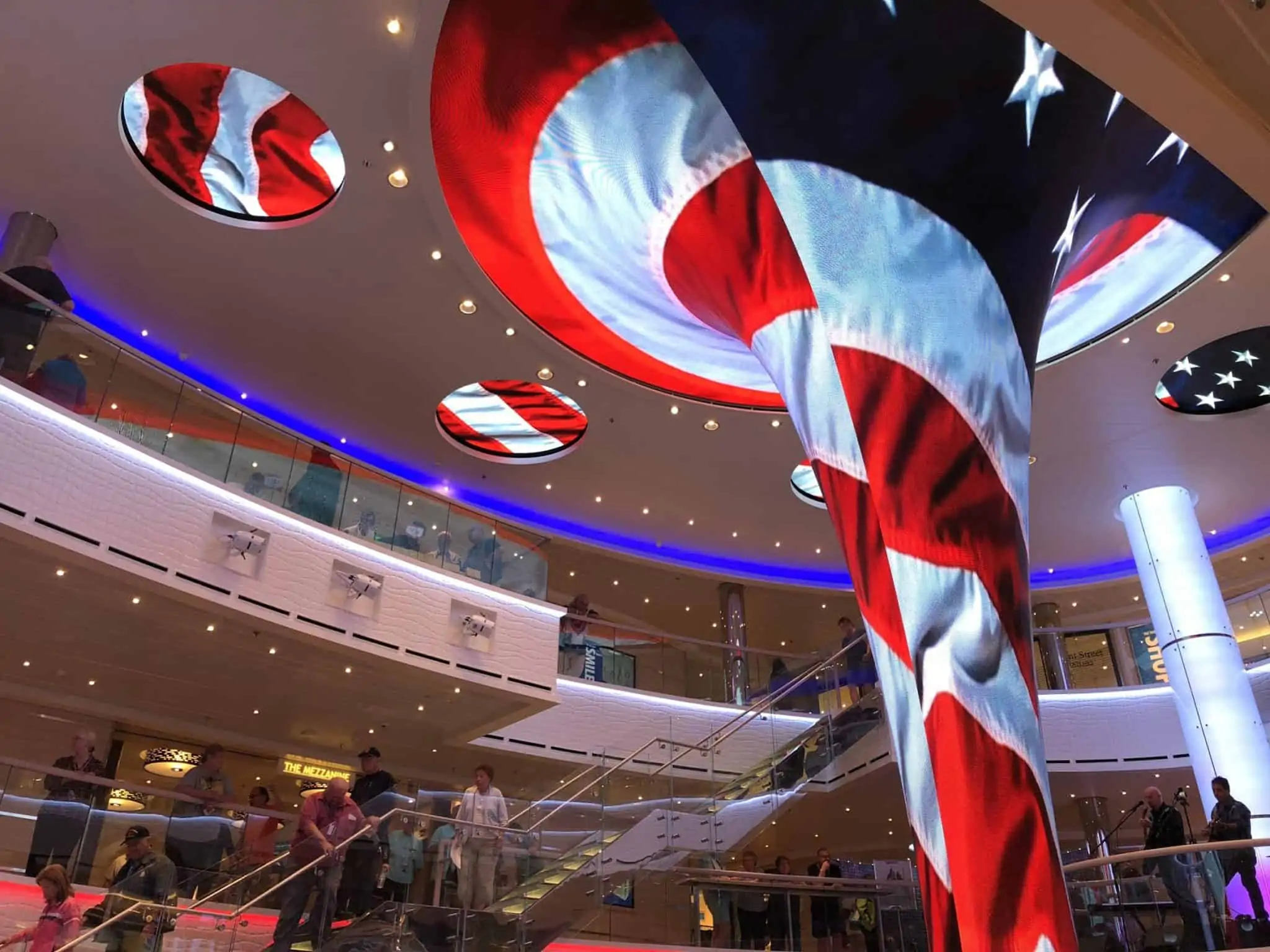 One of the most unique aspects of a Carnival cruise is this incredibly moving ceremony, held once during each cruise. Having always supported the military, Carnival arranges a meet-and-greet for current military members, former vets, and their families, followed by an appreciation ceremony. You don't have to be a vet or even know one to attend; you need only have a desire to show your support to the people who have served our country. It's a moving and humbling event you won't soon forget.
8. Opportunities to Relax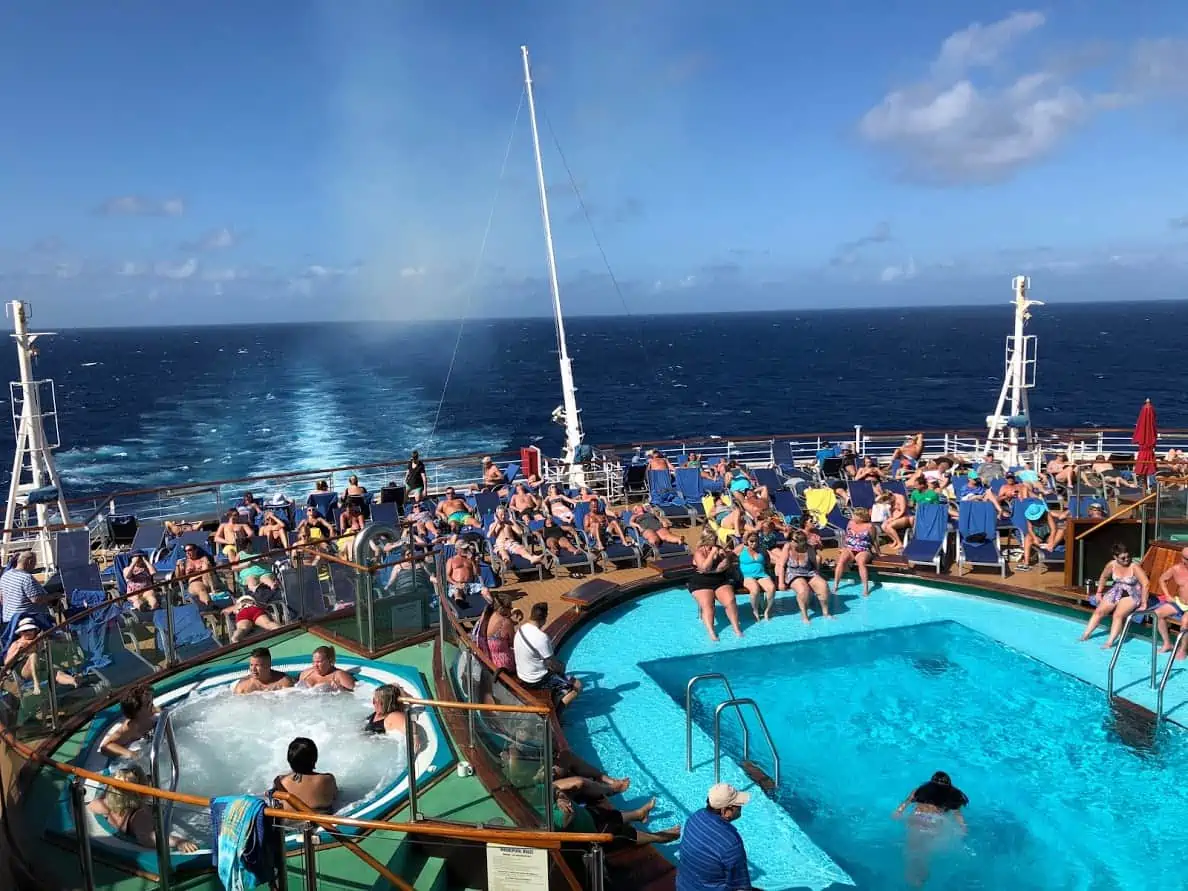 If we're making it sound like there's so much to do, you'll exhaust yourself… that's probably true. This is why it's a good thing that a Carnival cruise also offers plenty of opportunities to do what you're supposed to do on a vacation: relax.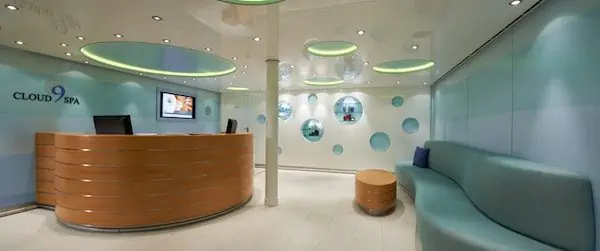 The Cloud 9 Spa features saunas and steam rooms with aromatherapy, and you can even stay in a luxurious Cloud 9 Spa stateroom for exclusive access. There's also the adults-only Serenity Retreat, which offers a bit of an oasis from the louder, more active scene you'll typically find around the main pool area. Wander the ship, and you'll easily find a quiet nook to play a game of cards or read… and heck, you won't even disturb anyone when you begin to snore softly during your "reading" time.
9. A Whole Lotta Free Food Options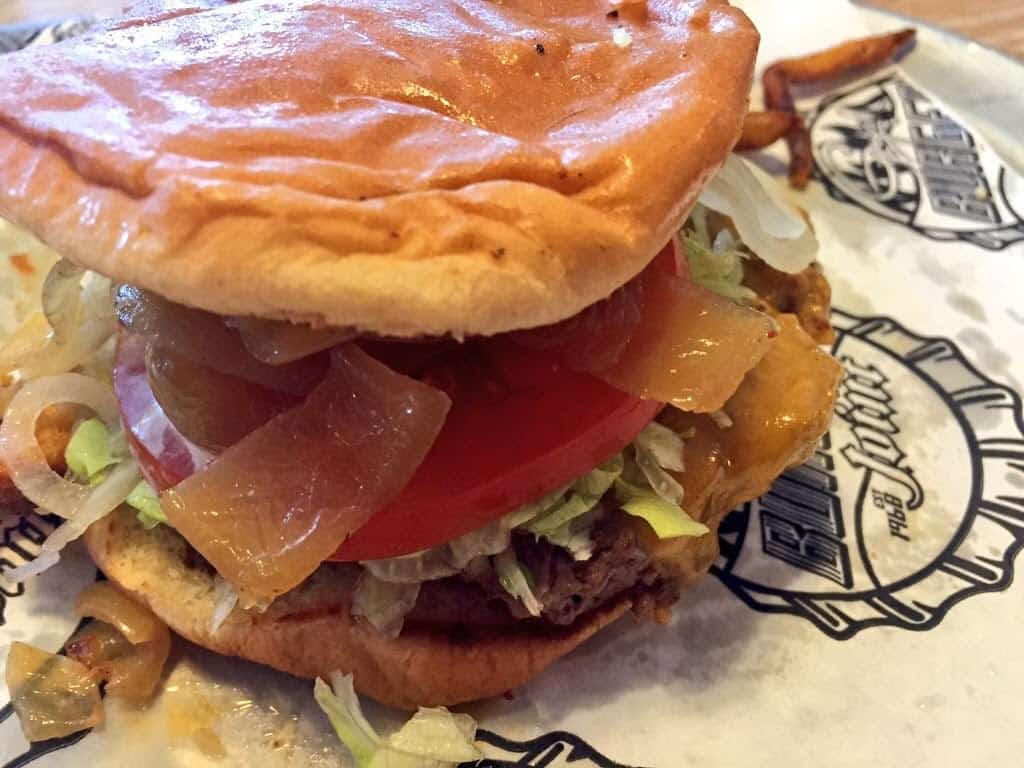 Admit it: About five seconds after booking a cruise, you start thinking about the food. It's okay; we do it too. This is a No Judgement Zone. Over the years, Carnival has become well-known for its wide variety of food options. And unlike some lines, where it's tough to find a decent meal outside of the for-fee specialty restaurants, it would be pretty easy to spend a week on a Carnival ship eating nothing but food included in your cruise fare. Heck, we know people who could spend the whole week bouncing between the BlueIguana Cantina (which offers delicious breakfast burritos), Guy's Burger Joint (a perfect lunch spot) and the main dining room (because who doesn't like having a sit-down dinner?). And that's not even counting all the options available at the buffet.
Review: Guy's Burger Joint
10. Top-Notch Specialty Restaurants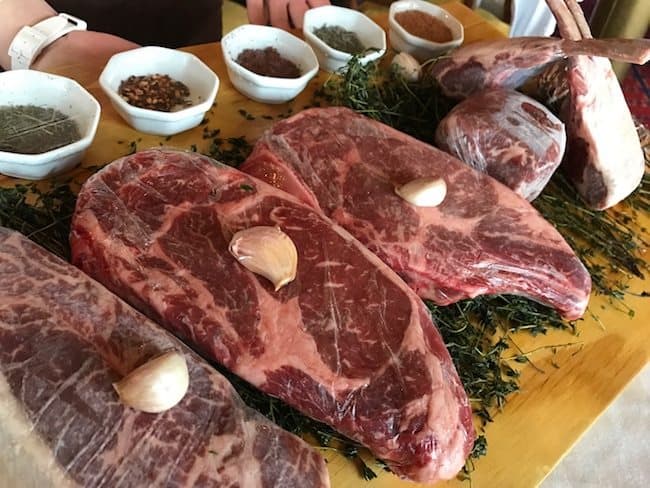 When it comes to for-fee specialty restaurants, Carnival's options offer great food at a very reasonable price… especially when compared to their land-based rivals. Even the steakhouse – arguably the highest-end venue on the ship (short of the Chef's Table) – is only $35 per person. Other venues, such as JiJi Asian Kitchen or the Seafood Shack, are half that price and worth every penny.
Review: Carnival Cruise Line's Steakhouse
11. Cheap Internet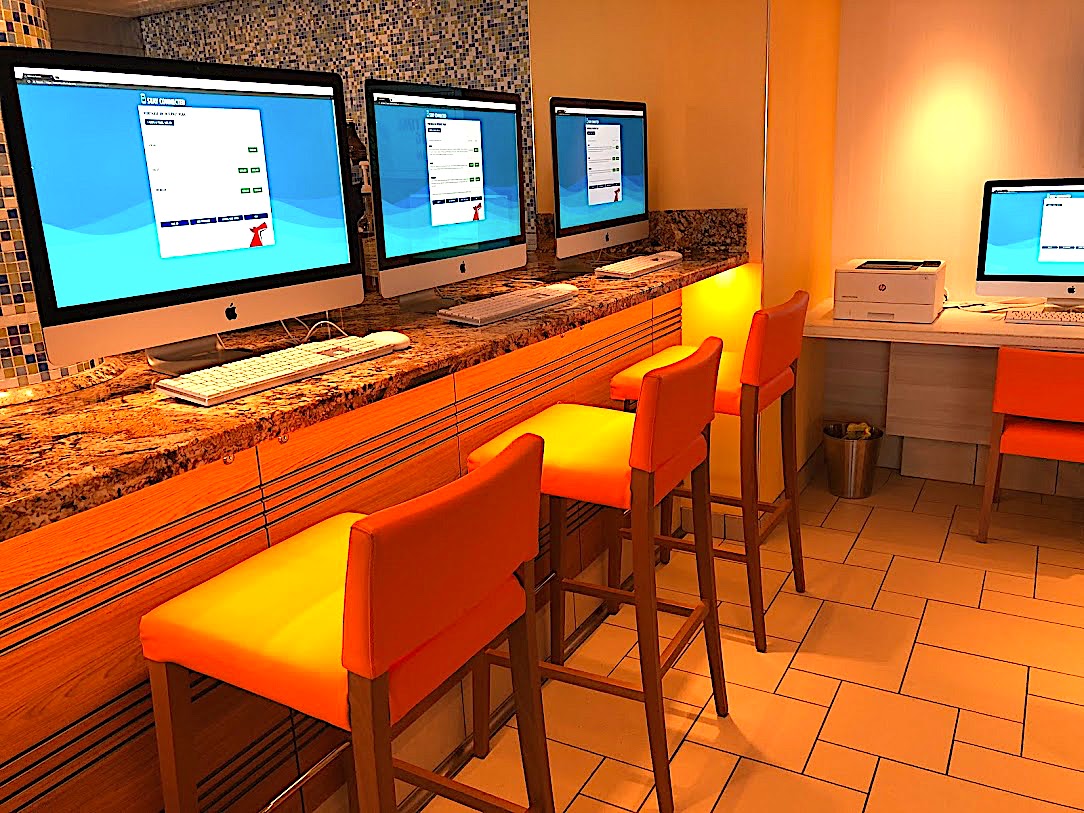 Let's face it, "disconnecting" on vacation means something new in the 21st century. We disconnect from our usual responsibilities and the stresses awaiting us back home, but not necessarily from our beloved social media feeds. After all, no one expects us to go a week without checking Facebook and Twitter… right? Thankfully, Carnival's Internet packages start as low as $4 per day, making it easy (and cheap) to bring out the green-eyed monster on all the folks you left behind by posting pics of the amazing cruise you're on. (Maybe they'll want to join you on the next one!)
12. An App Worth Downloading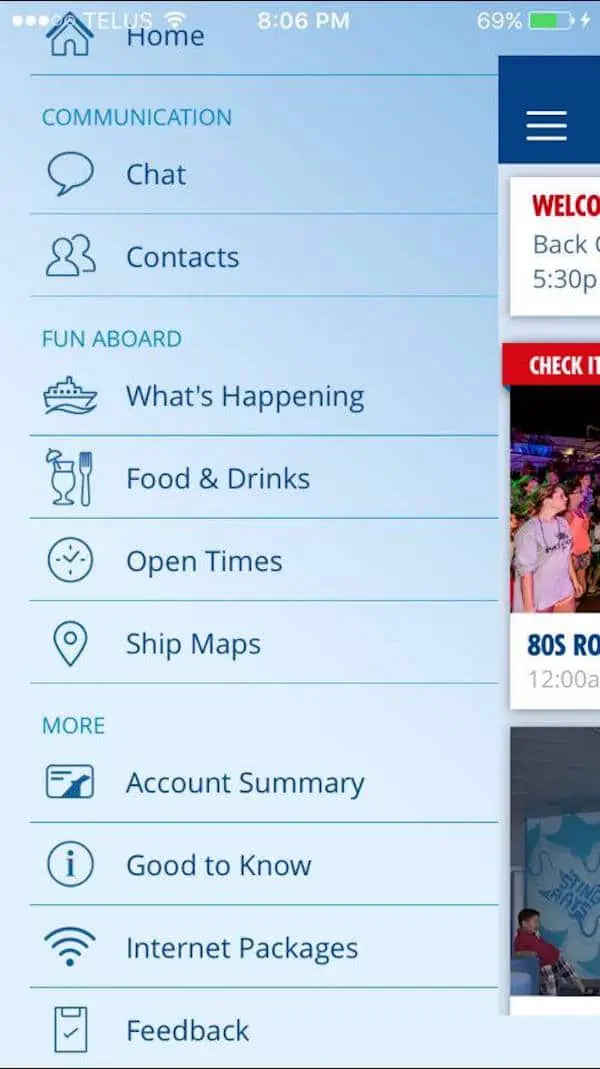 Download the Carnival Hub app to your phone when you book your trip. (If you've booked your cruise but haven't done this yet, do it now. Go ahead… we'll wait.) Trust us when we say this app will be your best friend throughout the cruise. Do you want to find out what time Bingo starts? Check the app. Want to make a dinner reservation? Fire up the app. Want to text your fellow cruisers? Okay, you'll each have to pay a one-time $5 fee to access that particular function, but isn't the ability to text each other worth that? (Plus, you won't be one of those annoying people who drive everyone else crazy with their squawking walkie-talkies.)
13. A 'Groove for St. Jude' Party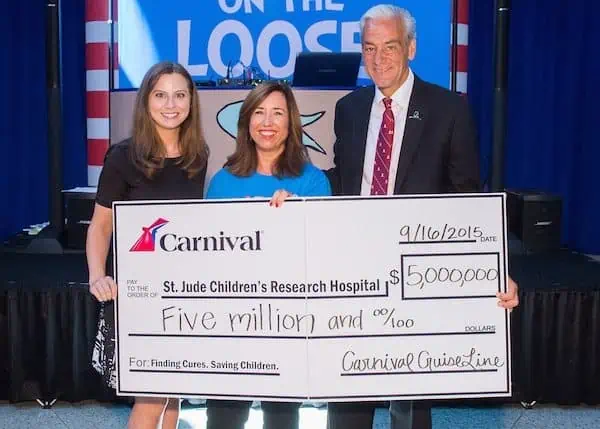 Thanks to their partnership with the incredible St. Jude Children's Research Hospital, Carnival has donated millions of dollars over the years to this deserving charity. During every cruise, each ship hosts a 'Groove for St. Jude' party, raising funds for the children's hospital. (For those who don't know, money raised help St. Jude provide excellent care while ensuring that families who use their services never receive a bill.)
It's a great opportunity to have fun while donating to a great cause. It's also a humbling reminder to appreciate the people in your life and the opportunities presented – including to take vacations with family and friends – which aren't necessarily afforded to everyone.
14. A Friendly Crew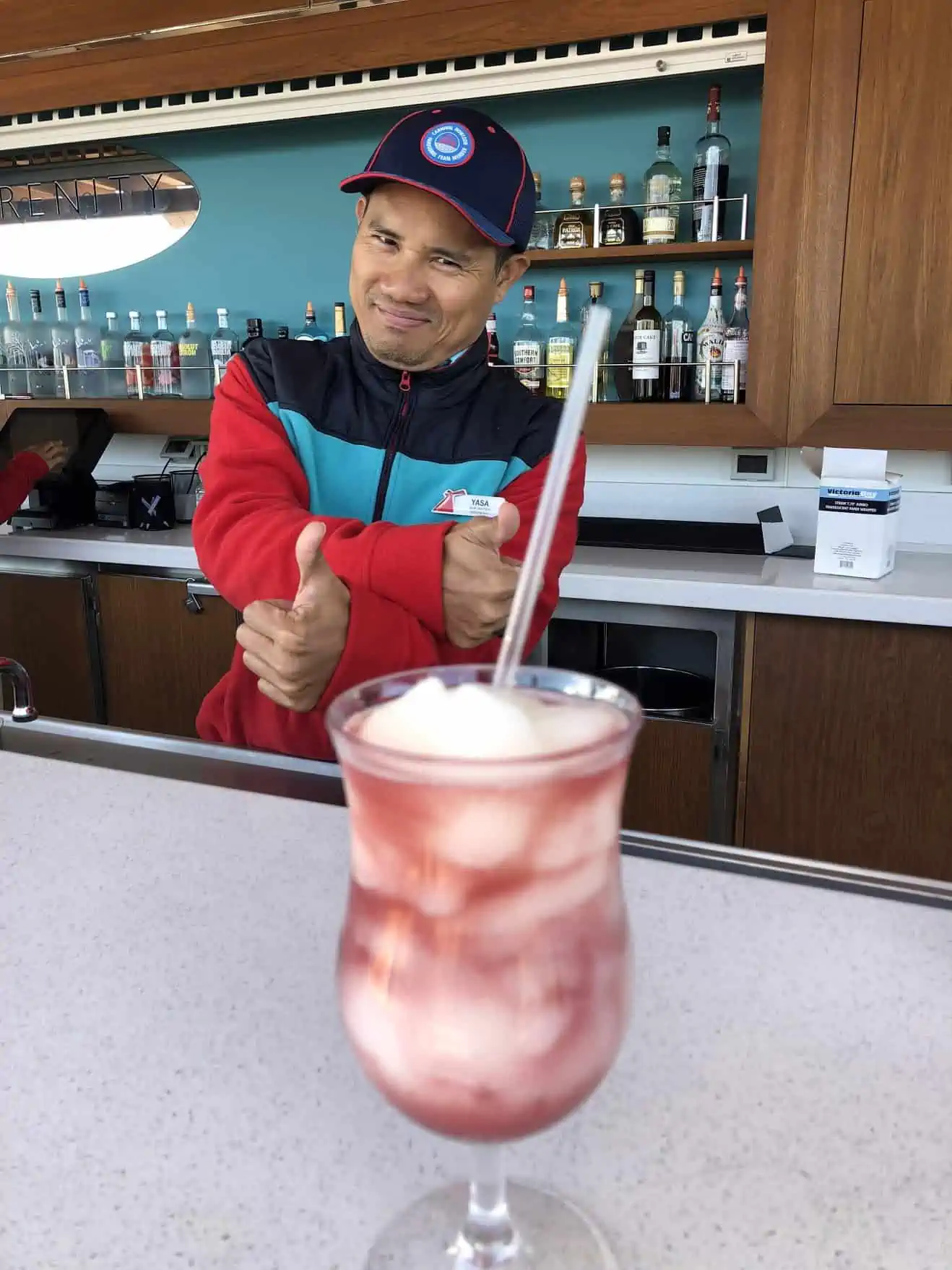 You'll be hard-pressed to find a crew member on a Carnival ship who isn't smiling 24/7. I'd love to know what they all eat for breakfast because every single one of them works hard all day to make sure you have the best vacation, and they always do it with a smile on their face and a pep in their step. And when they're smiling, you'll be smiling. It's infectious.
14. A Darn Good Time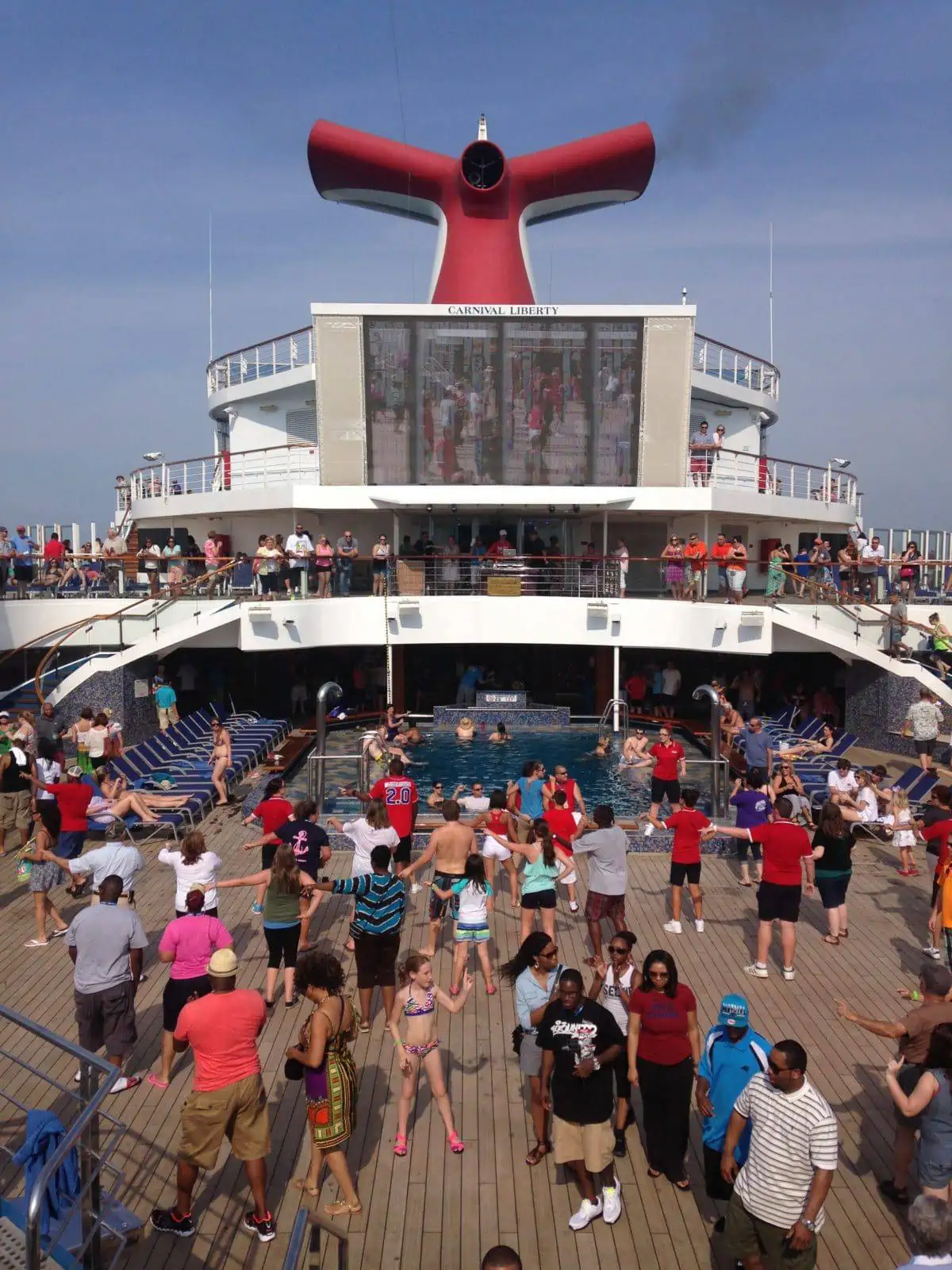 Carnival's fleet ain't called the Fun Ships for nothing. As you step on board, you'll feel the tension leave your body as you take in your surroundings. By the time the sailaway party begins, there's a good chance you'll feel like dancing (or tapping your feet to whatever tune is playing). Carnival has a well-deserved reputation as being a bit more laid-back than most other cruise lines… and that's a good thing. If you've gotten to the end of this list and aren't stoked for your upcoming Carnival sailing, you may have picked the wrong line.
What is your favorite part of a Carnival cruise?