The biggest question people have about the Carnival Sunrise since she emerged from that transformational 60-day dry dock is "What's changed?"
Whether you're someone who sailed on the ship when she was the Carnival Triumph or simply considering Sunrise for a future cruise, we've got the details on what's new, what's changed, what's gone and what's different.
READ MORE: Carnival Sunrise Ship Review (2019)
Some of the changes are huge (like the addition of a Serenity deck), others not so much… and we're going to tell you about all of them.
1. Two Amazing New Suites Were Added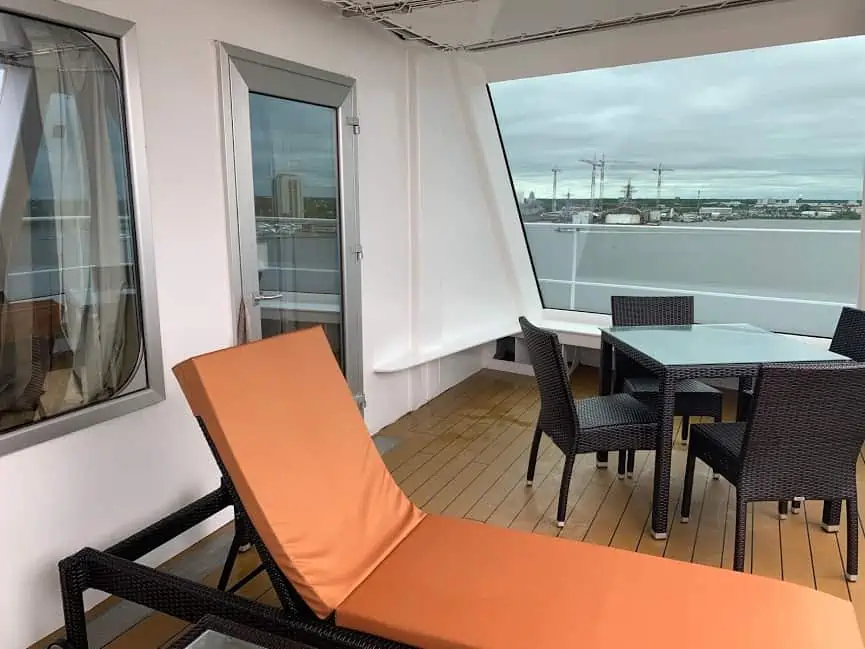 Perhaps one of the biggest changes was the addition of over 100 new cabins. Found mostly on decks three forward and five aft, the new staterooms come in just about every category. But if you're looking to book something special, try snagging one of the two new Captain Suites on the very forward part of deck nine.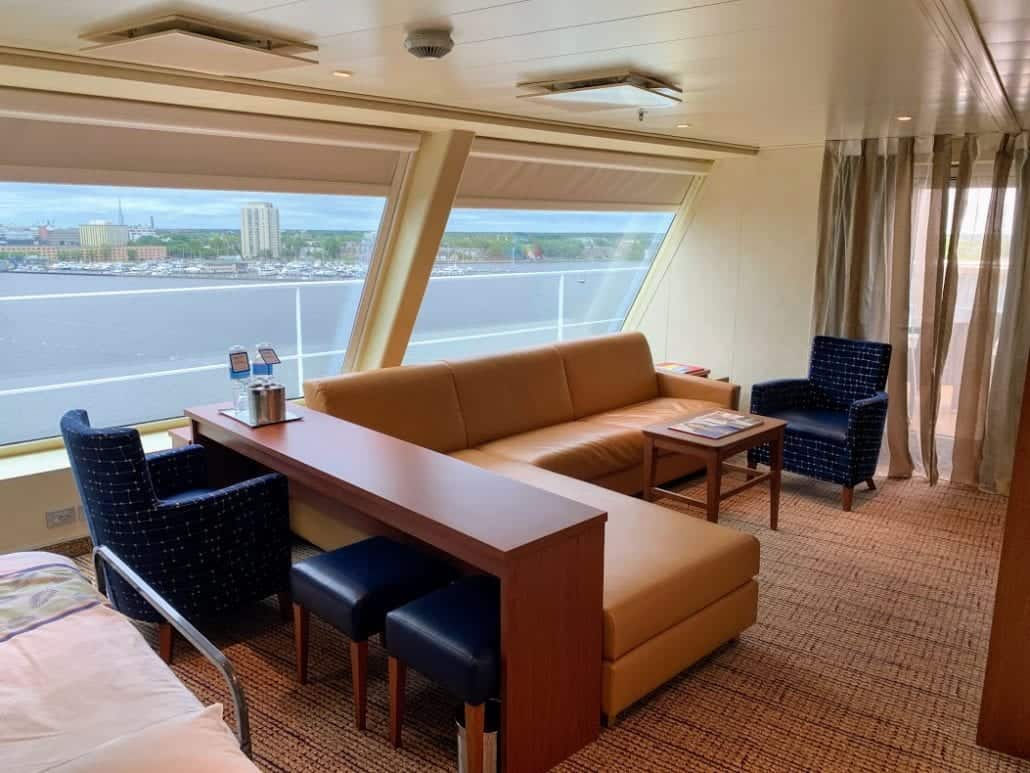 They're the largest rooms on the ship at 850 square feet, have a massive balcony, two bathrooms (including one with a tub), separate living and bedrooms, and can sleep up to five.
Another option to consider: an aft-facing balcony, several more of which were added on deck five.
2. There's Now an Expansive Adults-Only Area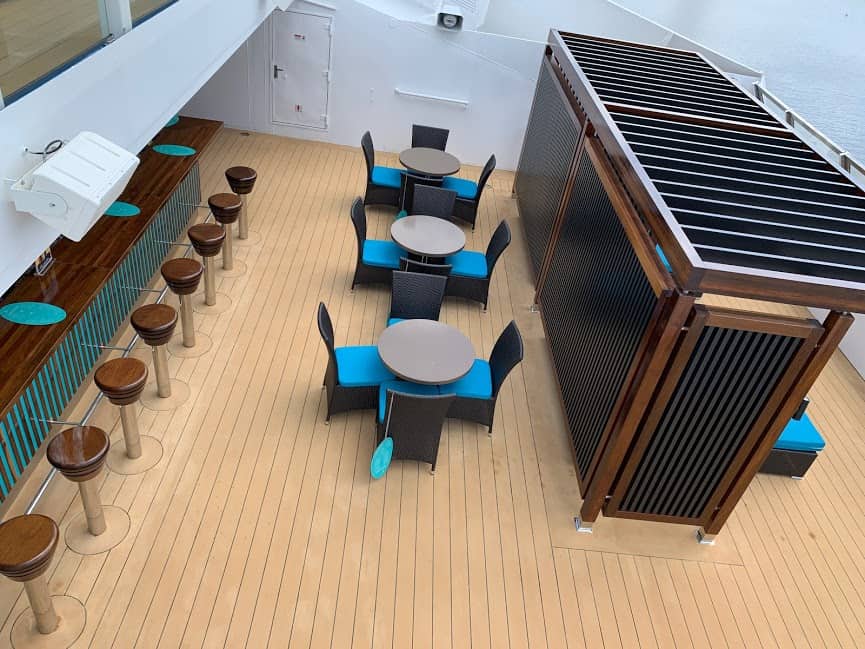 Since first it was introduced in 2007, the Serenity area has proven extremely popular among guests wanting an escape from it all. Which is why this adults-only retreat offers such a great respite for those wanting something a bit more tranquil.
On Sunrise, the area spans two decks and has plenty of comfy seating options — from clamshells to daybeds — as well as a bar and a giant rectangular hot tub.
3. The Main Theater Got  a Major Makeover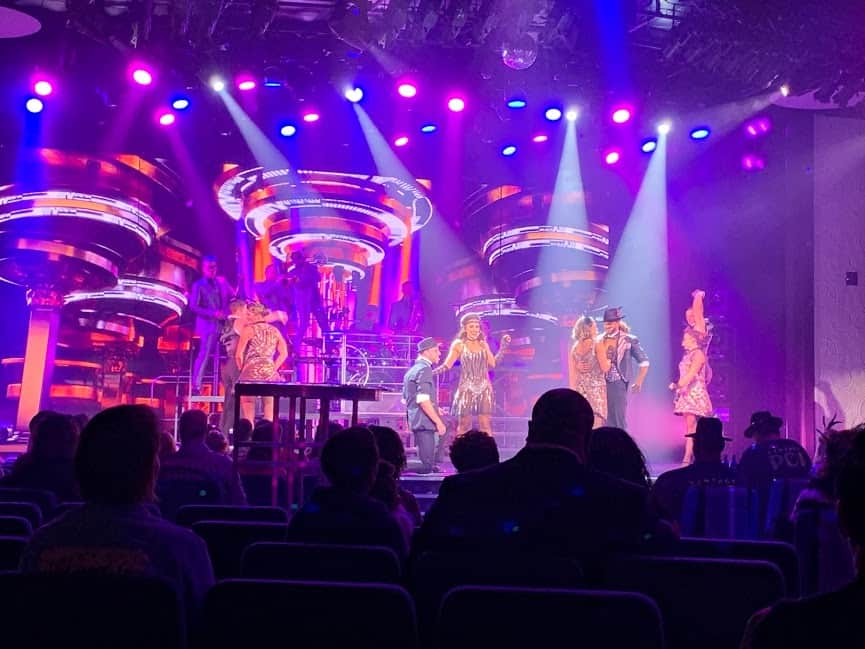 Formerly known as The Rome Main Lounge and spanning three decks, the renamed Liquid Lounge got an entirely new look… but is also less expansive, as it's now only two decks.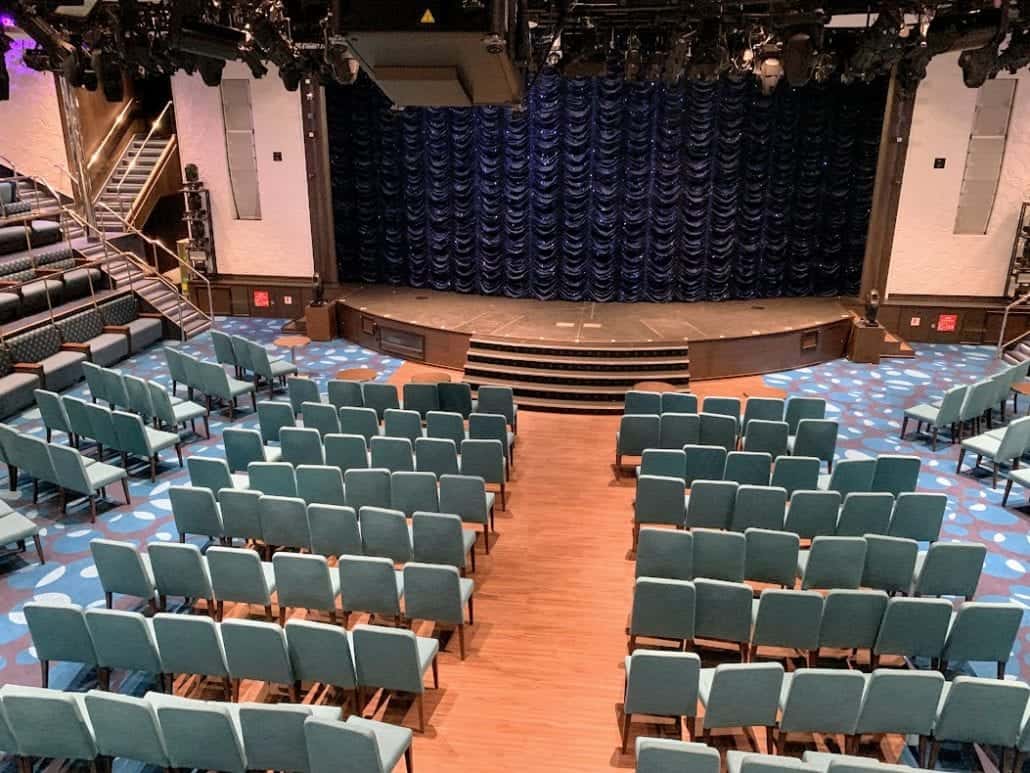 Unlike on some ships in the fleet, the sight lines here are pretty good throughout and, should you forget to grab a drink before heading into the theater, there's a bar at the back. Though it gets crowded before showtime as everyone else has the exact same thought.
4. More Seating Was Added To The Midship Dining Room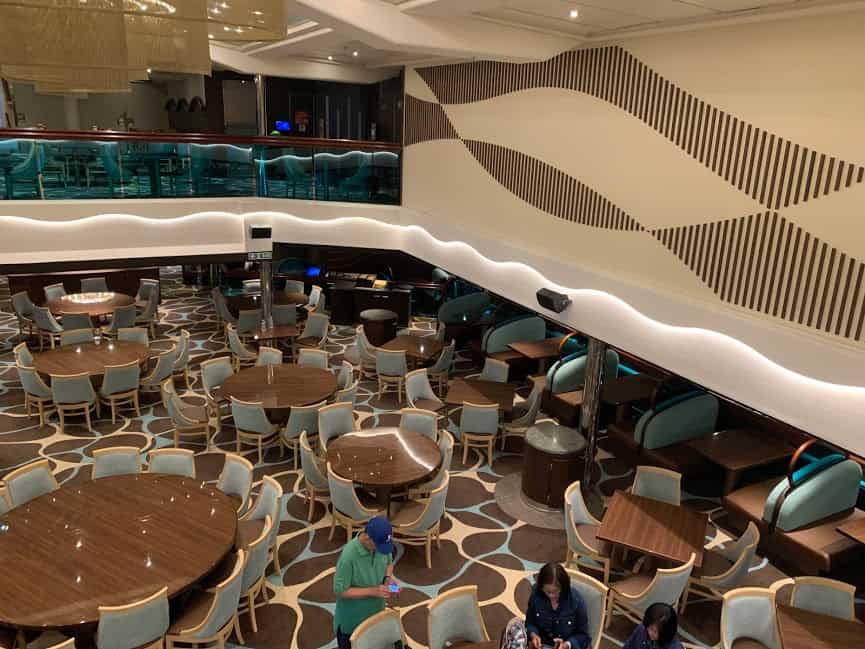 While the aft main dining room remains largely untouched (aside from updated decor), the mid-ship dining room saw some fairly significant changes.
Formerly known as the London Dining Room, the new-and-improved Radiance Dining Room did the seemingly impossible: It lost space to the steakhouse (more about that in a moment) and yet added seating. How? By getting rid of the massive staircase which used to connect the upper and lower levels of the space. Doing so not only created more seating, but helps contribute to the overall lighter, brighter feel of the room.
5. The Ship Finally Has a Fahrenheit 555 Steakhouse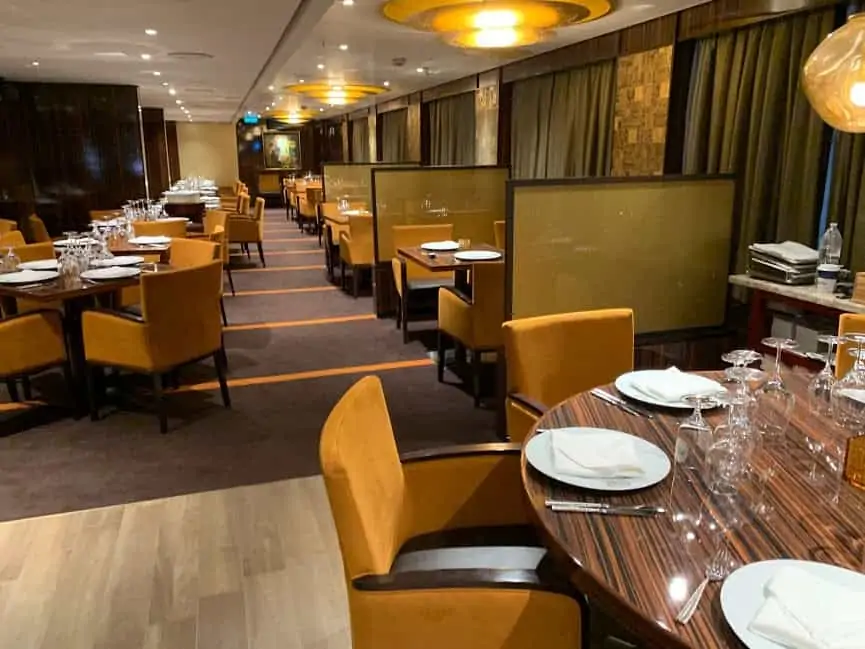 As mentioned above, one change to the midship dining room was that part of the space is now devoted to a branch of the line's signature steakhouse. It's a nice, upscale-feeling venue, but be warned: It's got limited seating. So if you want to enjoy a meal in the for-fee spot, it's best to make a reservation. Sure, you might luck into an opening, but do you really want to take that chance?
6. There's A Great New Coffee Shop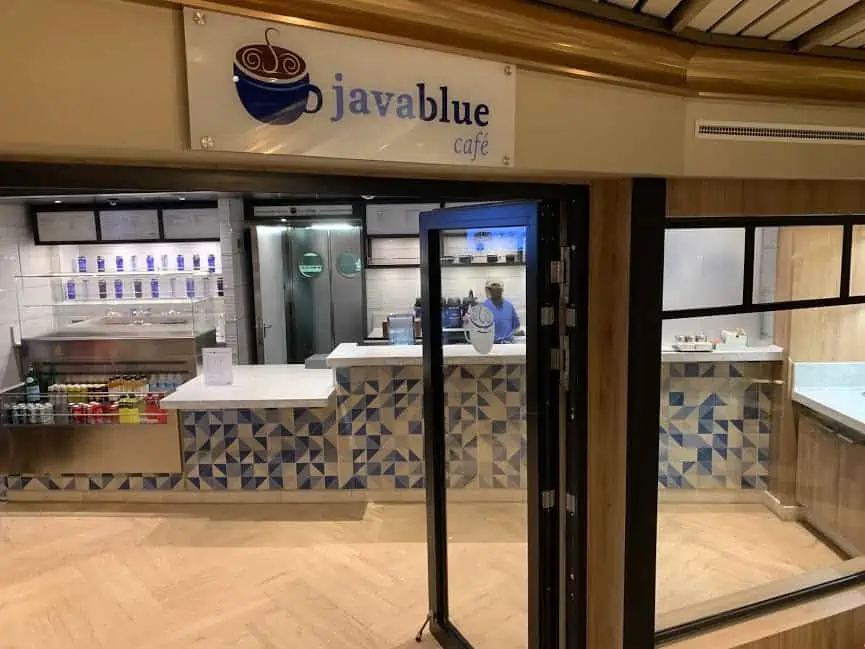 While most Carnival ships have a Java Blue location, they're usually just a walk-up window or something slightly more elaborate. But Sunrise is the first in the fleet to have a Java Blue coffee shop.
This new spot — located where Triumph's library was — has coffees, milkshakes (spiked and not) and munchies, plus some seating areas if you're not looking for a grab-and-go situation. This is an a la carte option. It's also worth mentioning that there's also a Java Blue in the buffet area.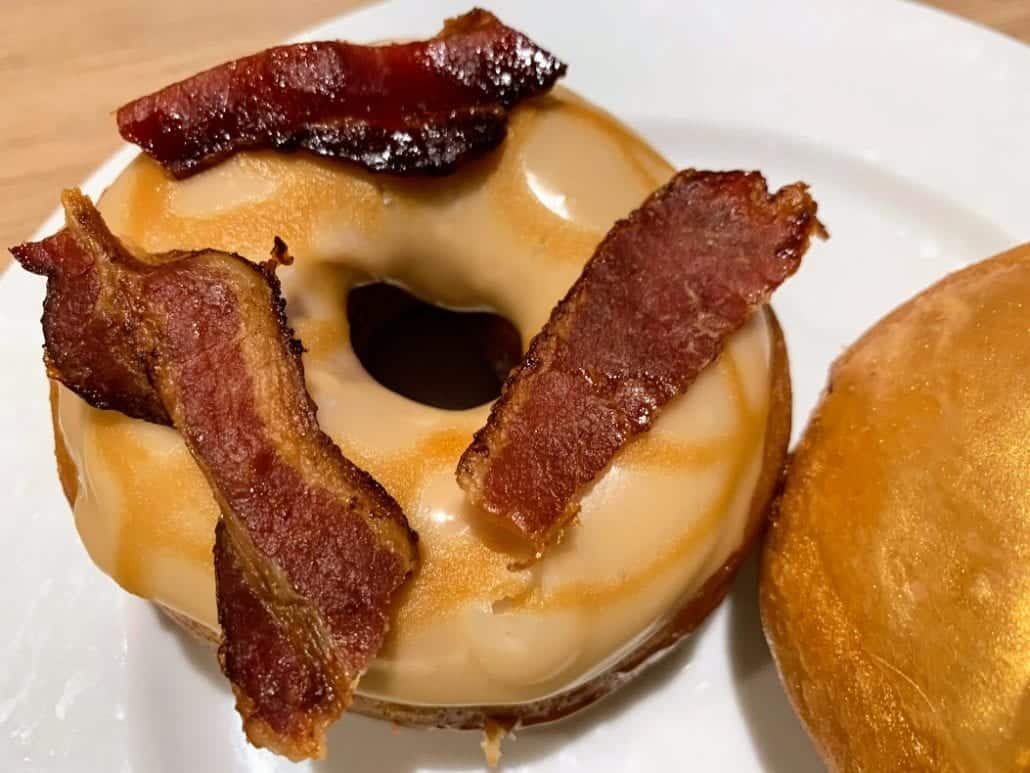 PRO TIP: The doughnuts here are massive and amazing. Try the maple-glazed bacon doughnut… you won't regret it.
7. The Comedy Shows Have A New Home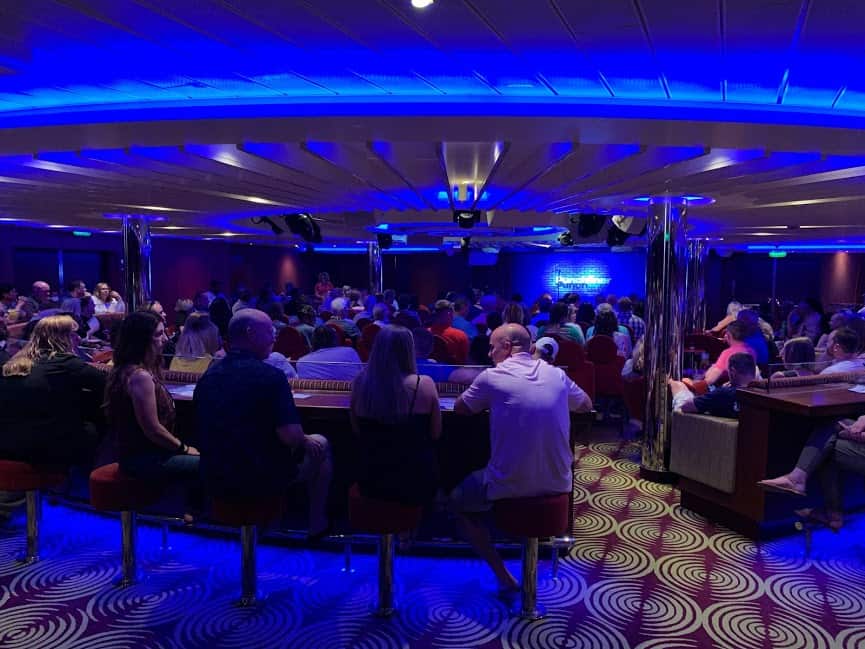 Located between the two main dining rooms — which is kinda perfect, since many folks will head here after dinner — the Limelight Lounge hosts the Punchliner Comedy Club. This space has been reconfigured in such a way that more floor space has been created, meaning more people can get better seats without sight-line obstructions. There are also some booths and chairs along the back wall now.
8. You Can Get Sushi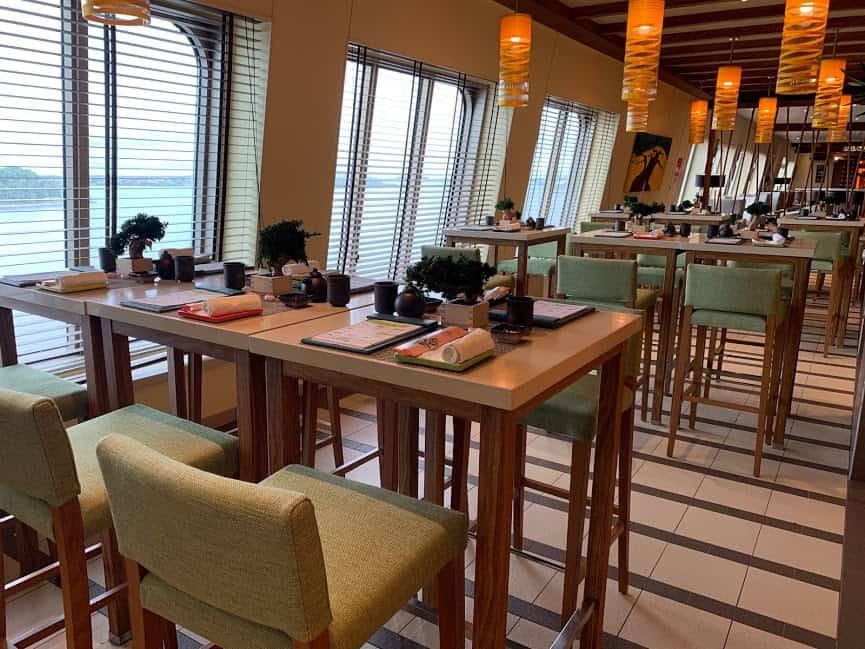 Although Carnival's original plans called for a Bonsai Sushi Express, what actually wound up being added is much closer to a full-size Bonsai Sushi. You can sit at the counter and watch your rolls being made, or sit at one of the tables just off the promenade and people watch while having someone serve you. This is an a la carte option.
9. They've Created A Unique Piano Bar Space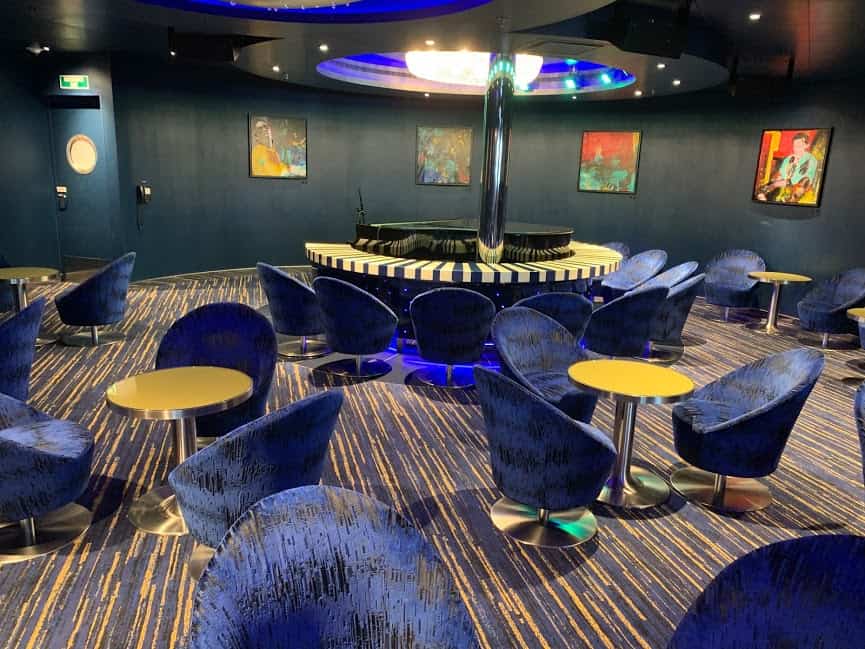 Over the past few years, Carnival has been experimenting with different piano bar set-ups. On Carnival Horizon, for example, the piano bar was positioned in such a way that, thanks to a moveable wall, the music could entertain diners in the Fahrenheit 555 steakhouse as they had dinner. On Sunrise, Piano Bar 88 is enclosed by both glass walls and curtains. Not only does this give the venue a cool, dark vibe, but it also creates a sound barrier from outside noises. This is important, given that the piano bar is only steps away from the pub.
10. The RedFrog Pub Is Huge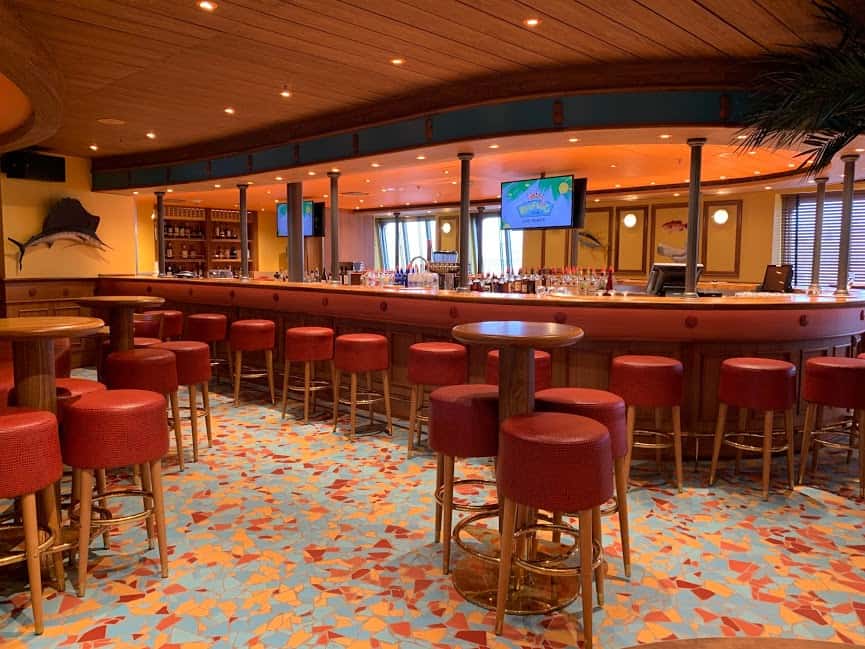 As of now, the Sunrise has the largest RedFrog Pub in the fleet. It's a sprawling space which somehow also manages to feel cozy, thanks in part to seating areas which extend beyond the hub of the action. As on every other ship featuring this venue, if the pub is open, it's hopping, whether it's people playing foosball or a live band playing.
VIEW: Carnival Sunrise Deck Plans 
The new layout of the ship makes it easy to hop from the pub to the Alchemy Bar to the Piano Bar and back, so you can pretty much change the course of your evening without ever having to wander very far.
11. There's A New WaterWorks Area 
Let's face it: Triumph didn't really offer a whole lot in the way of water-related fun. Now, the WaterWorks features two slides (one open-air, one enclosed), a splash area, a giant dump bucket and more. The area can get kind of crazy on sea days.
The best way to fully enjoy it? Do so early in the morning or late in the day, or when the ship is in a port that you're maybe not so interested in.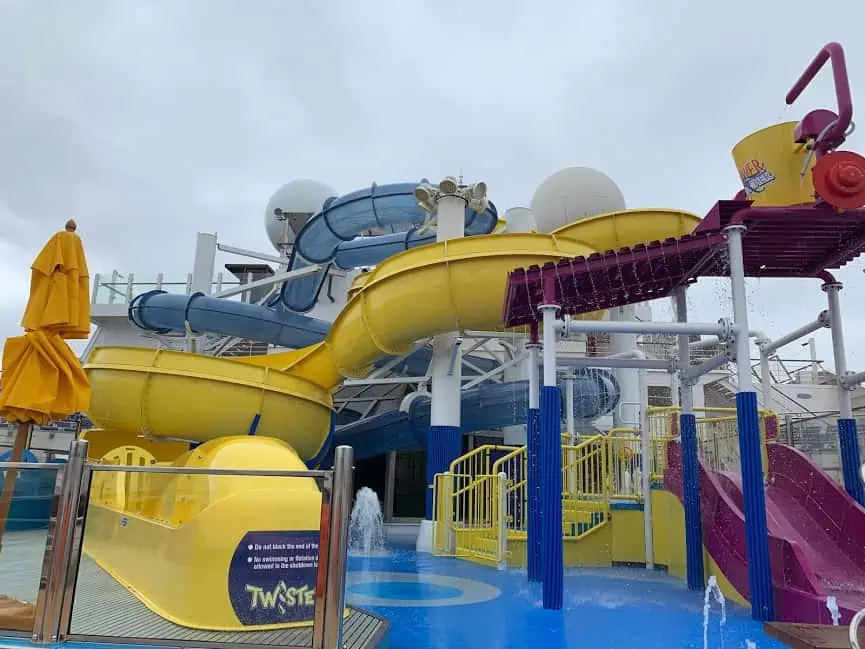 12. Deck 10 Got Two Popular Food Spots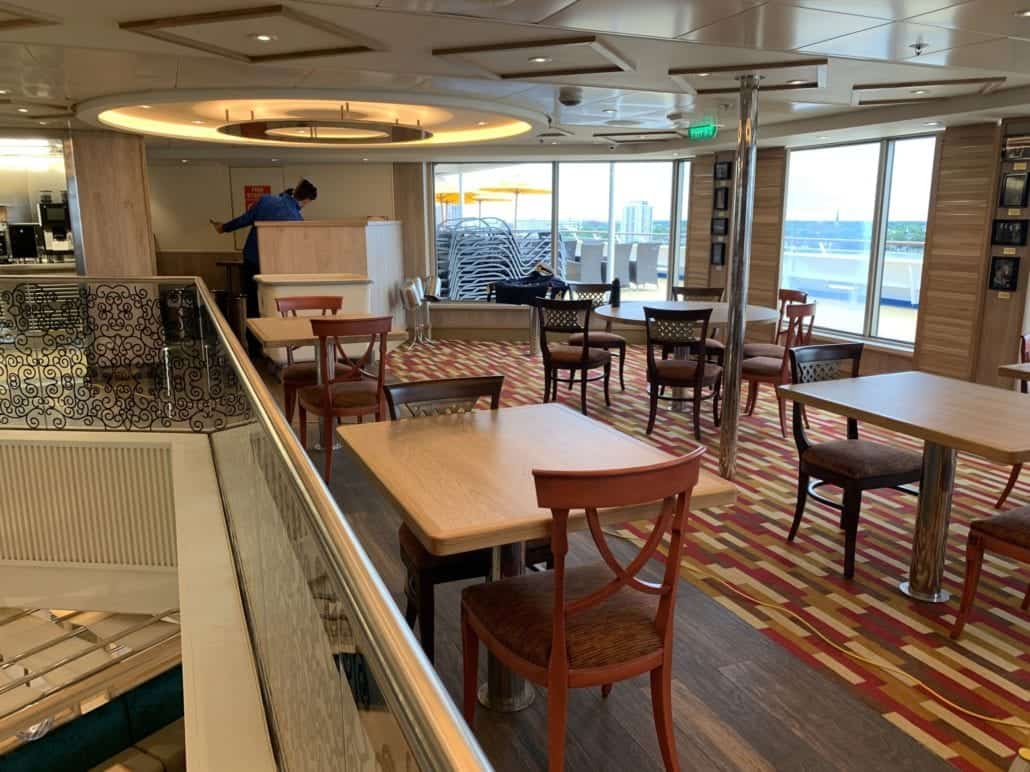 Italian eatery Cucina del Capitano has long been a favorite among Carnival cruisers, so it's sort of surprising that this ship didn't have one until now. At lunch, they feature a complimentary pasta bar. Dinner will cost you $15, and it's worth every penny.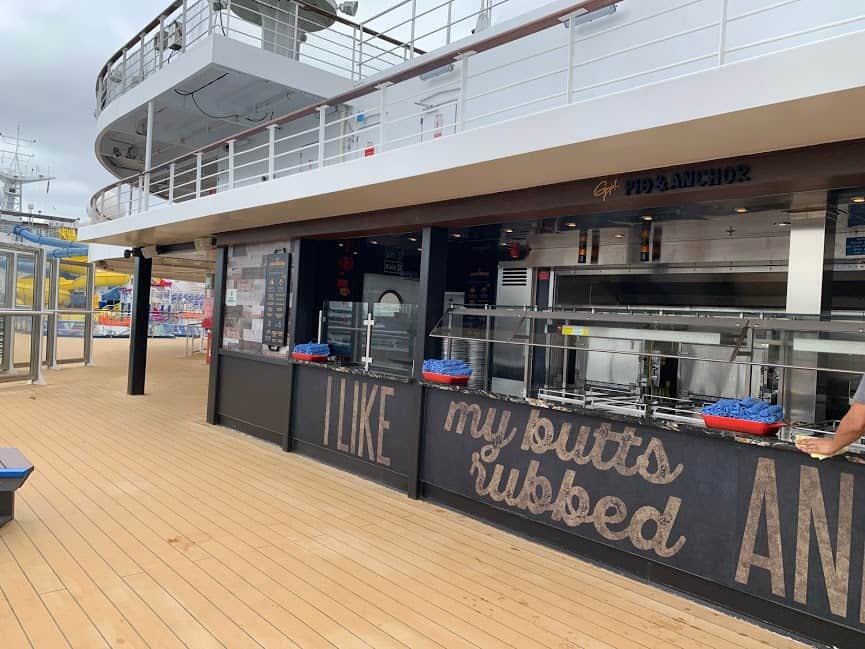 Trust us when we say you will not walk away hungry. Meanwhile, the port side of deck 10 now hosts an outpost of Guy's Pig & Anchor Smokehouse.
It's free, but the hours are extremely limited, so keep an eye on the daily Fun Times so you don't miss out on the fantastic selection of bbq chicken, pork, brisket, smoked sausage and sides. This is a complimentary venue.
13. Daredevils Now Have a Ropes Course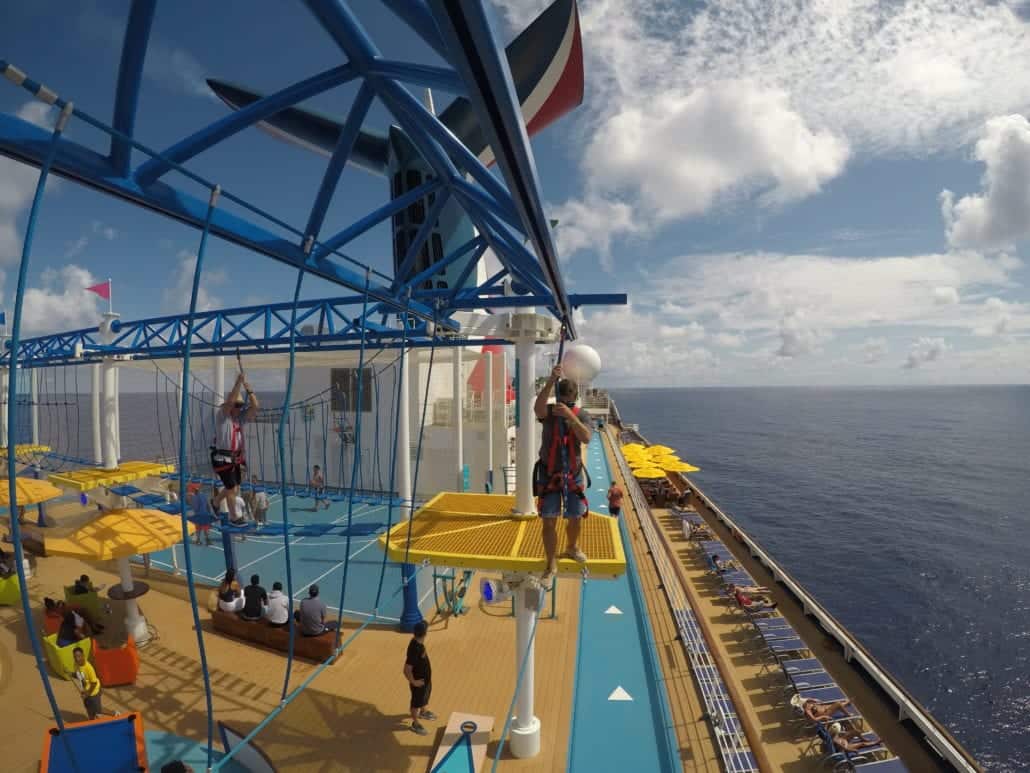 Those looking to take a walk on the wild side can head for the SkyCourse that tops deck 11. It's part of a newly revamped SportsSquare that sort of defines "fun for all ages" and will keep everyone in your party occupied for hours. And don't worry, if you're not feeling particularly brave the ropes course has an easier and tougher path. Of course, both involve conquering that fear of heights… but the view from up there is definitely worth it!
14. A Vastly Improved Chef's Table Experience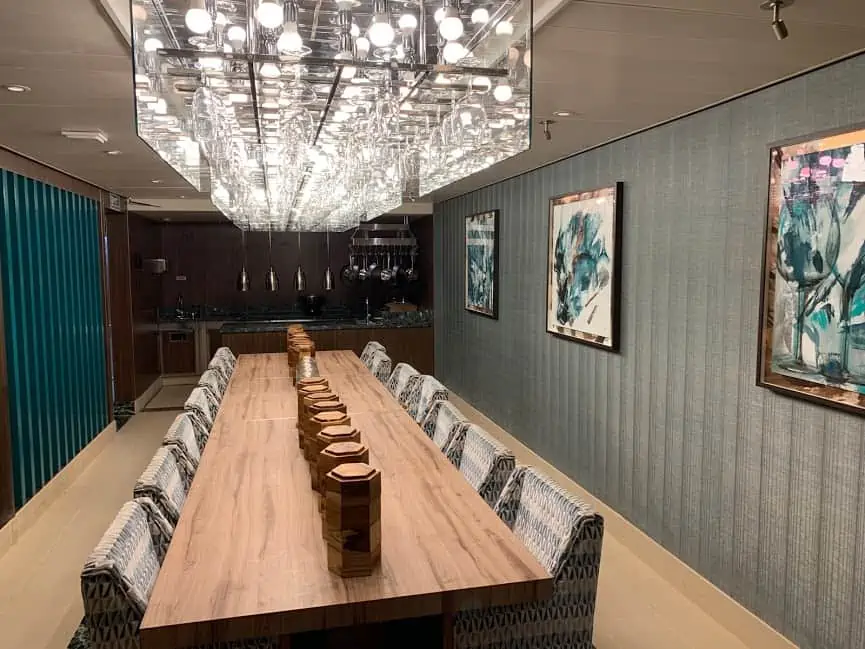 You know how they say that in real estate, it's all about "location, location, location"? Well, that might be true when it comes to the Chef's Table experience, too.
Different ships handle this must-do for foodies in different ways, but on Sunrise the Chef's Table now takes place in a gorgeous space just off the mid-ship main dining room. The beautifully decorated space takes what's already a special evening to new heights. But this is another of those things that you should make a reservation for. Seating is as limited as the Chef's Table is popular. The Chef's Table experience has a set cost.
15. The Ship Got a Ducktail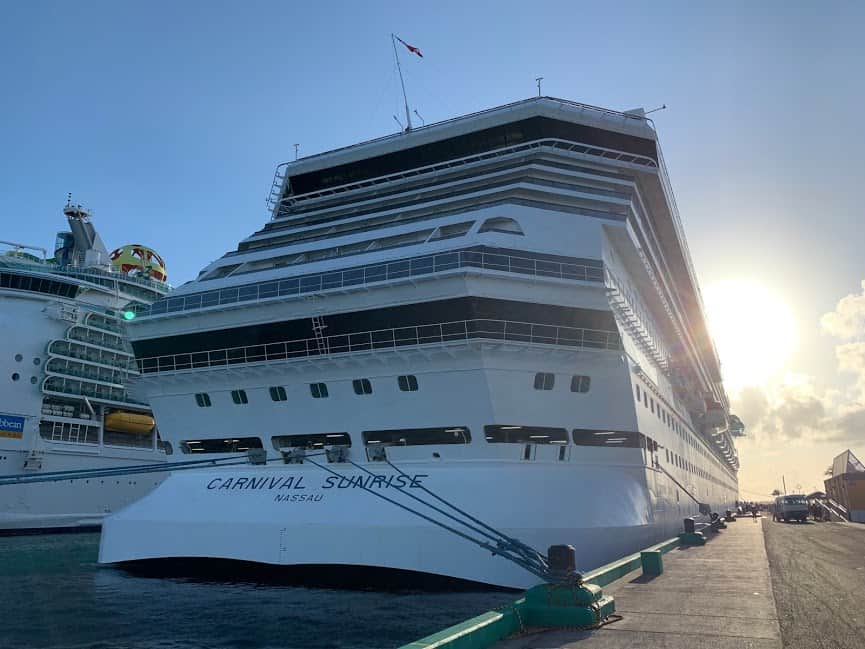 Honestly, this is something 95 percent of guests will never notice… and yet, the addition of this stabilization feature will impact the enjoyment of every single one of them.
WATCH: Video Tour of Carnival Sunrise
What, exactly, does the ducktail do?
As explained by the site GCaptain, "a ducktail is basically a lengthening of the aft [of the] ship. It is usually 3-6 meters long. The basic idea is to lengthen the effective waterline and make the wetted transom smaller. This has a positive effect on the resistance of the ship."
Now, memorize that and impress the people on the barstool next to you at the Alchemy Bar with this factoid.
16. The Miniature Golf Course Has Relocated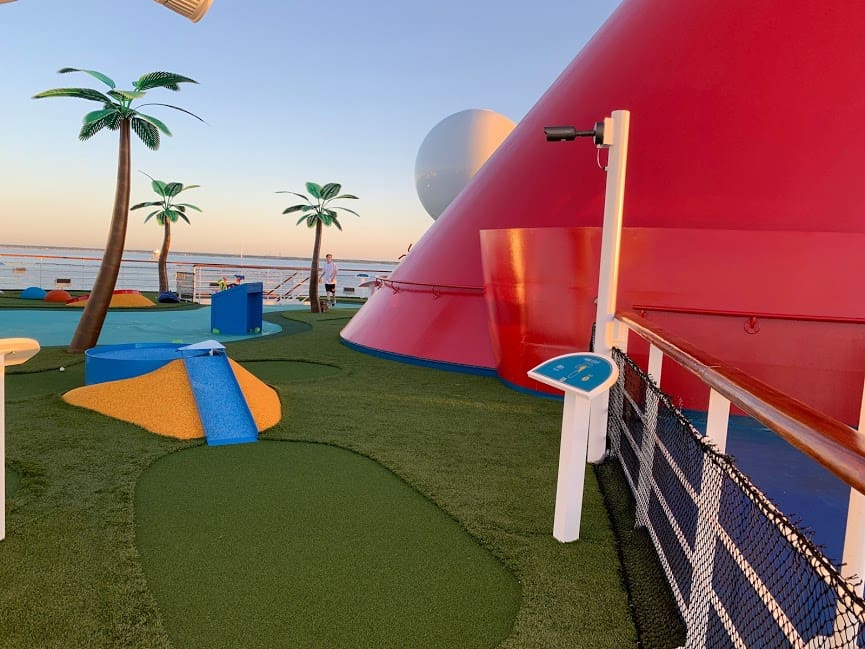 Now located beneath and around the funnel on deck 12, the golf course offers not only some family fun but great views. As an added benefit, since it is no longer located at the very front of the ship, there's far less wind. On the downside, you won't be able to claim the wind moved your ball after you casually kick it closer to the hole.
17. The Ship Is Much More Handicapped Accessible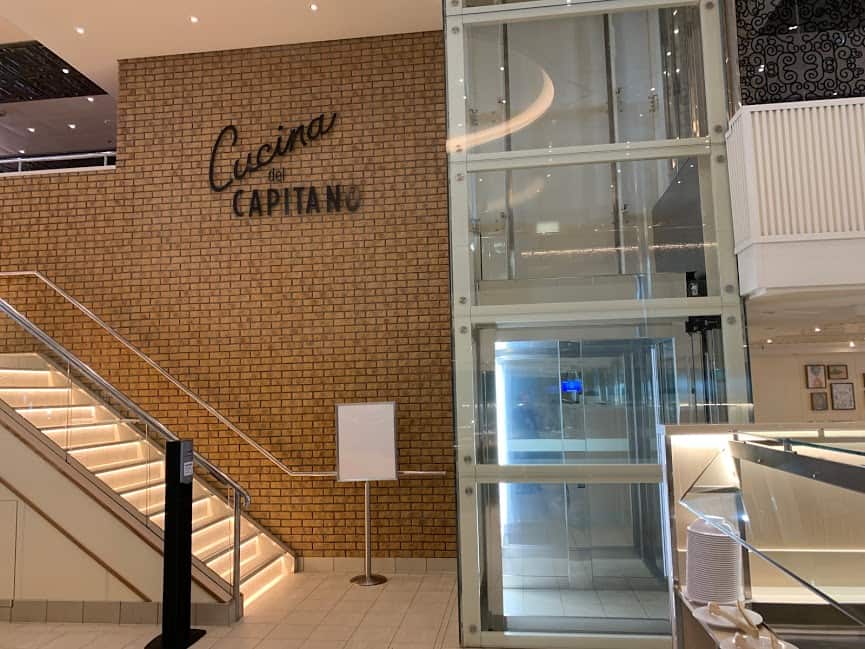 Two new ADA elevators have been added. The first is in the buffet area of the Lido deck and takes passengers upstairs to the new Cucina del Capitano. This will also be the way to go if you're heading for Guy's Pig & Anchor.
To be a little more accessible, they added two elevators. The first was added on the lido deck in the buffet area. This allows guests to go up to Cucina del Capitano from the buffet area. This lift is also how guests can get outside to Guy's Pig and Anchor Smokehouse. The second elevator provides access to the aft sun deck and miniature golf course area.
18. The Retractable Roof is Gone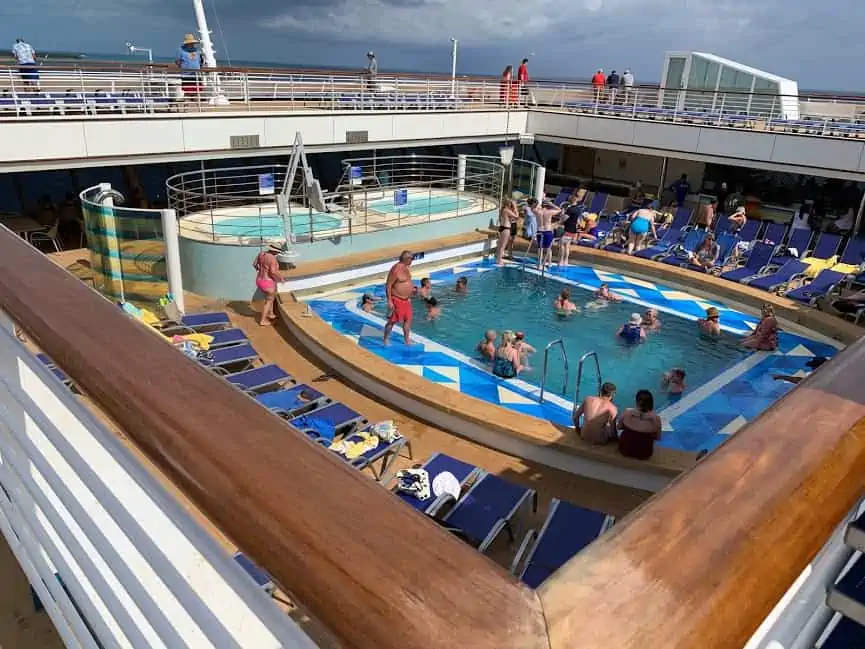 Sometimes, in order to gain one thing, you have to sacrifice something else. That's the case here. While there was once a retractable roof over the aft pool which was great for swimming in inclement weather, that roof had to be ditched in order to install the new ropes course.
19. There Are New Shopping Venues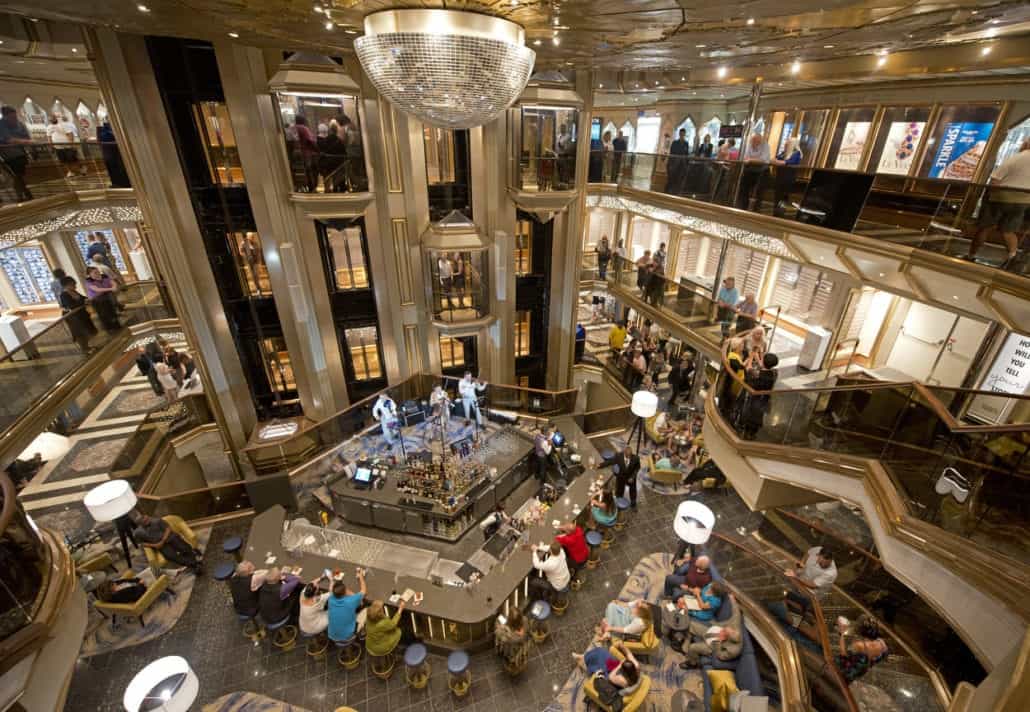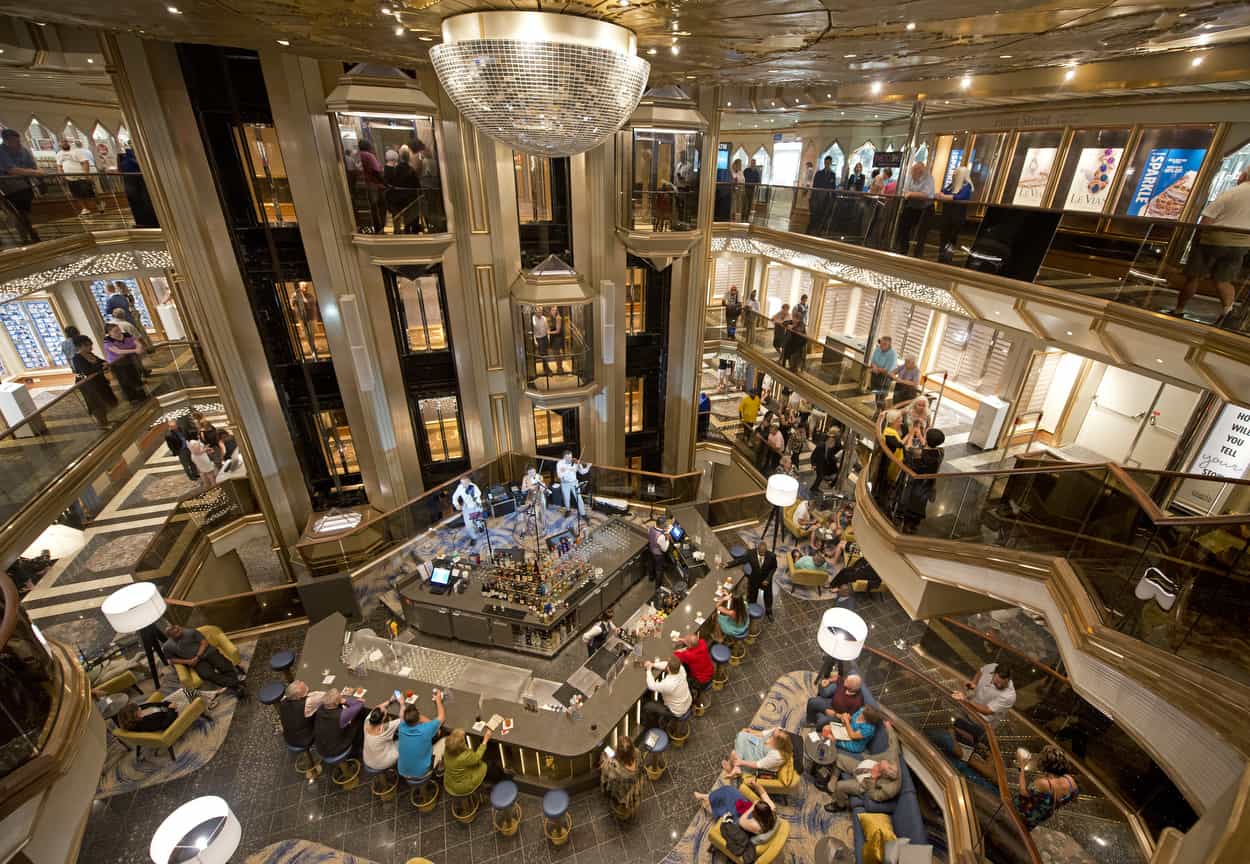 Need to pick up something like snorkel or swim gear before your shore excursion? Head to Carnival Adventures, which sells a wide variety of accessories, including cameras. Also added to the shops is Cherry On Top, the place to head when your sweet tooth calls out. Need to grab something to take back to the folks at the office who did your work while you were away? This is a great place to find something.
20. The Ship Now Has a Real Spa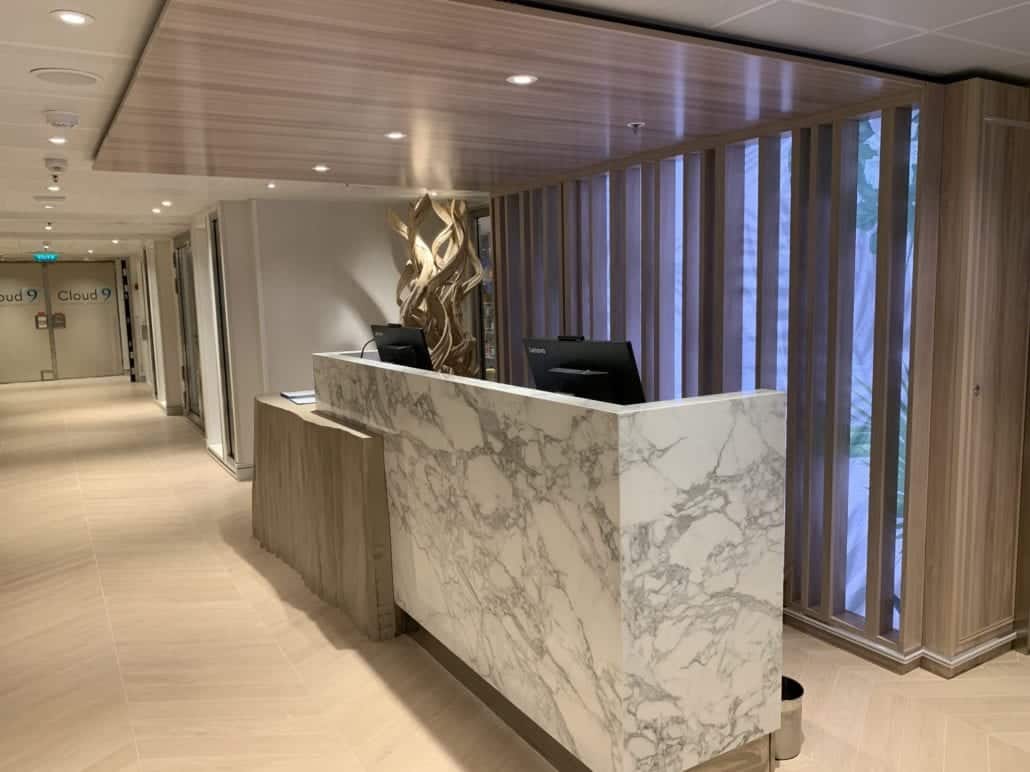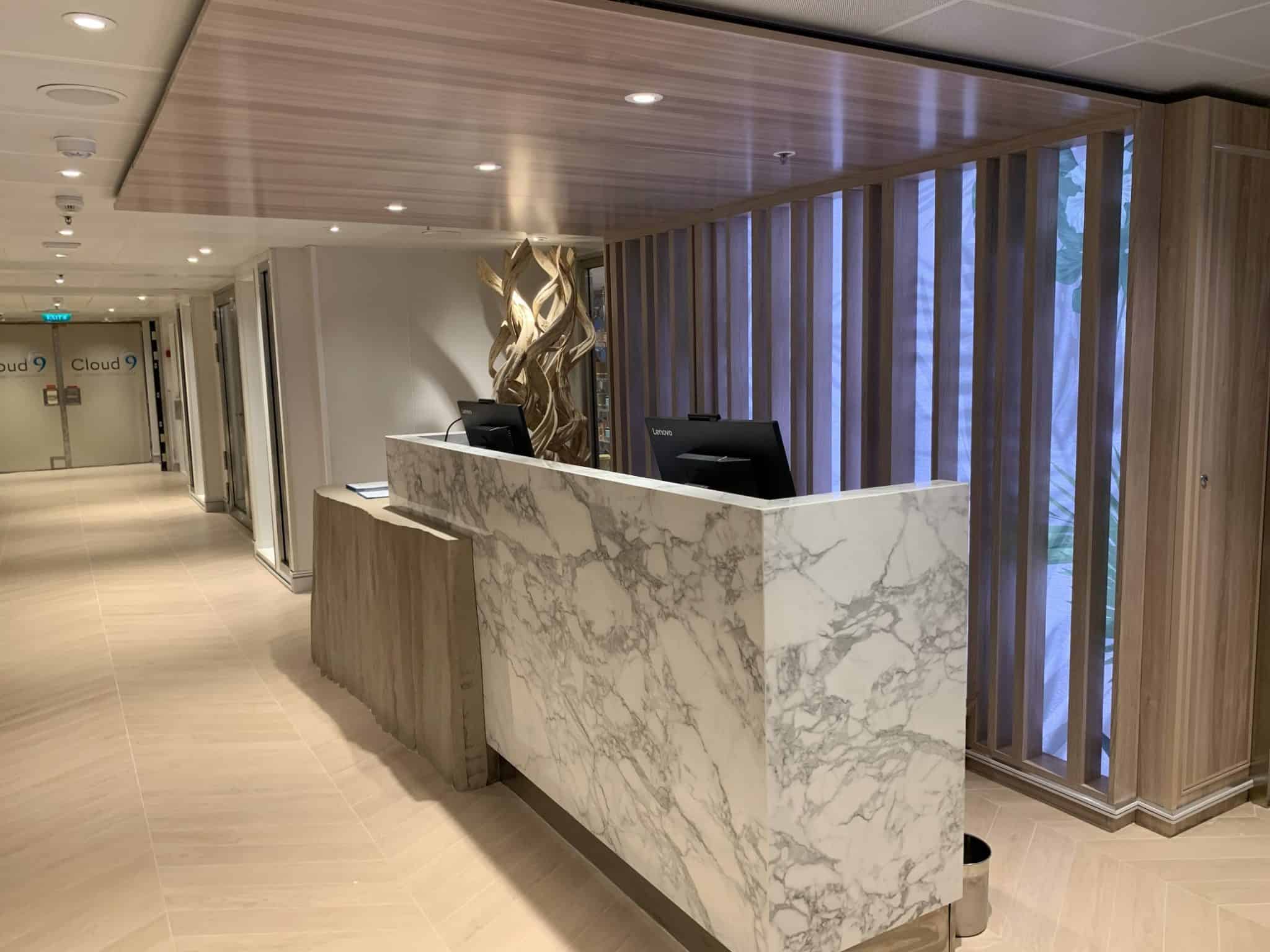 The Spa Carnival which used to occupy this space was nothing to write home about. Fortunately, Sunrise now boasts a full-service Cloud 9 Spa offering about a billion different ways for you to be pampered, primped and fussed over. Think you're going to be spending a lot of time here? Consider booking one of the Cloud 9 Spa staterooms — which come in every category. They not only grant you free access to the thermal spa and priority reservations for treatments, but also come with some pretty sweet amenities.
21. The Atrium's Been Classed Up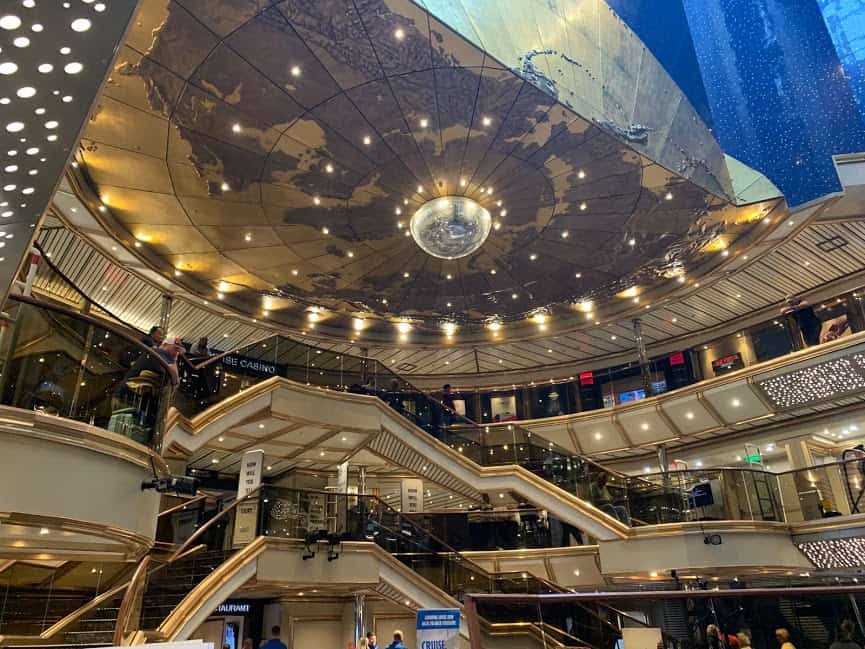 If you're a big fan of atriums, then we saved the best for last. While the physical layout of the atrium is basically the same, the whole space has been given a new decor which allows it to really shine.
Thanks to the use of lighter colors and materials, the entire atrium feels larger and more open. The atrium is the first thing you see upon boarding, and it now really sets the tone for the entire ship.
Watch 21 Changes to Carnival Sunrise (2019)