Norwegian Gem may be one of the older ships in the Norwegian Cruise Line fleet, but it's also one of the most popular. Compared to other increasingly-popular mega-ships, the Gem is downright intimate — carrying just under 2,400 passengers and spanning 15 decks.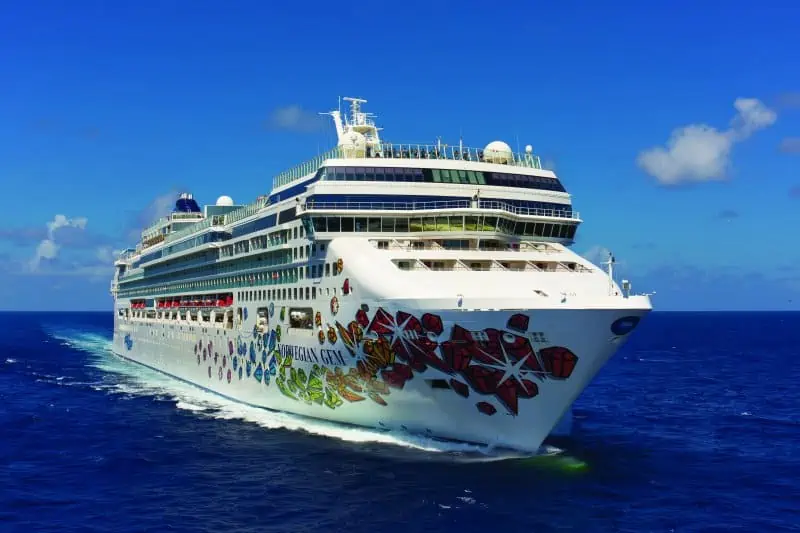 But, proving that good things come in small packages (if one can consider a 94,000-ton steel hull "small"), there's a whole lot to explore here. Gem is the perfect ship for a Caribbean cruise.
Whether you're sailing Norwegian Gem for the first time or have been on many NCL cruises, here are some tips to help you get the most out of your sailings on this amazing ship.
We've put together 23 Norwegian Gem cruise tips and secrets for you to use on your next cruise vacation.
1. Visit The Mermaid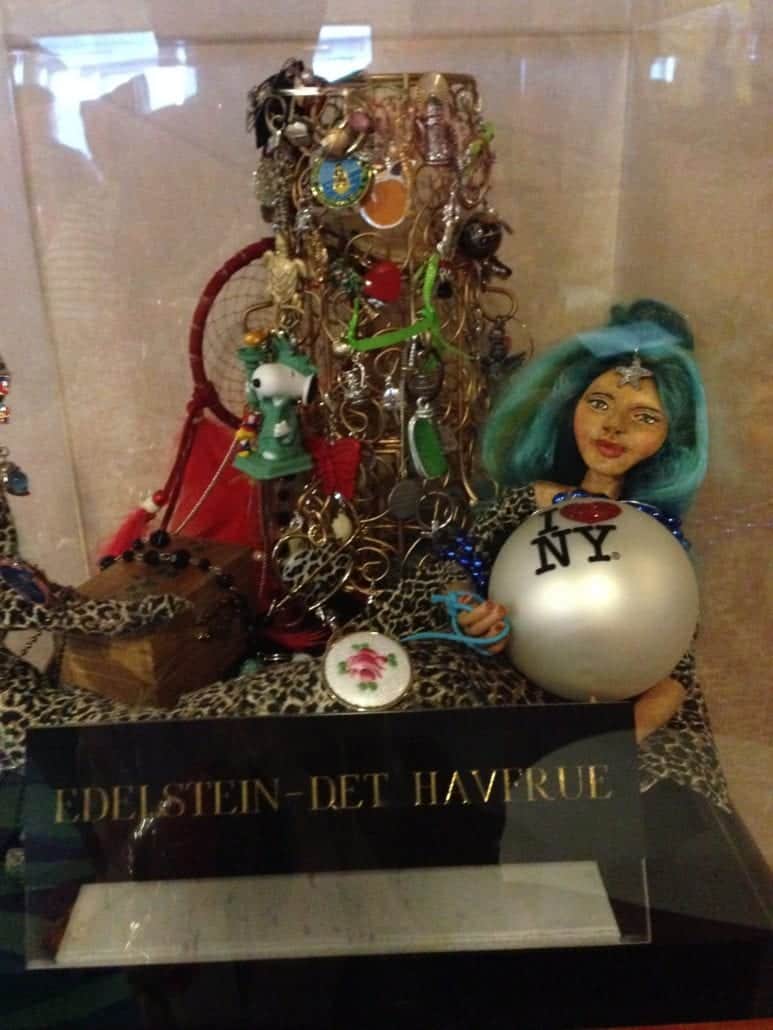 Want a special treat? Head up to deck 11 and follow the signs to the Bridge Viewing Room. (Hint: it's at the very front of the ship!) Not only will you get a cool look into what goes on behind the scenes, but the viewing room is also home to the ship's unofficial mascot, Robbie the mermaid. This is a great place for families traveling with kids.
Over the years, she has collected quite a collection of charms — each of which has a special significance to the person who offered it up. Charms for the mermaid are presented to one of the top officers on board, preferably the captain, as a way of encouraging passengers to interact with the ship's extremely friendly crew.
2. Bring Extension Cords/Chargers
Older ships have their charms… but what they don't have is a whole lot of plugs. Unlike some of the more modern ships, you won't find USB ports by the bed or a plethora of places in which to plug in your electronics.
And yes, there's a good chance that if you leave your laptop or phone plugged in to charge while you aren't in the cabin, your steward will unplug it. Also, take note of what type of power strip you can and can't have on the ship.
3. Hit Bingo/Deal Or No Deal Early!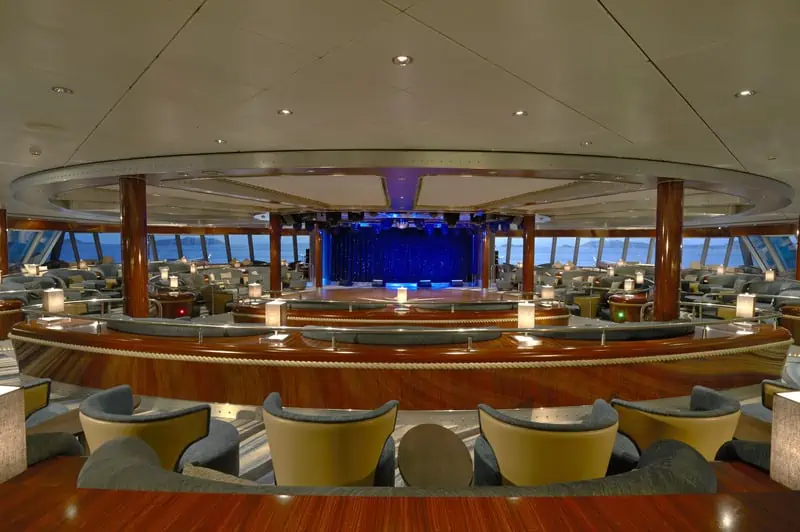 Both of these events tend to be big draws, especially on rainy sea days. They're usually held in the Spinnaker Lounge and, while it's a great space, it can fill up quickly. Get there early, grab a drink, find a seat, and chillax.
As an added bonus, there's usually some other event going on to keep you entertained while you wait, given that this is a popular spot in which to host everything from salsa lessons to Zumba classes.
4. Go to Bandeoke
For anyone who likes either performing or watching karaoke, this is a must-do. They will only do it once per cruise, and instead of singing to an instrumental version of the song you choose, there is a band that plays along with you.
The lyrics might be on a sheet of paper, but your back up singer will help to cue you when to start singing. You finally get to be the rock star you always knew you were!
5. Have Pre-Dinner Drinks at the Mojito Bar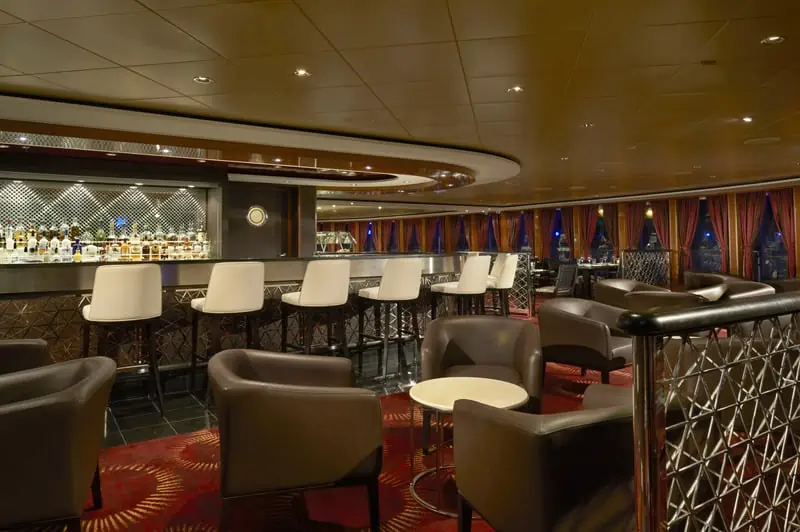 Tucked away on deck 13, inside specialty restaurant Moderno, the Sugarcane Mojito Bar is one of those great places that most people either don't know about or don't discover until late in the cruise. It's usually fairly quiet, has fantastically comfy seating and, given that it's located right between Moderno and Cagney's, a great place to kick off a special evening.
6. Purchase A Flight
Want to sample a variety of the most popular drinks on the menu at Sugarcane Mojito Bar? For $19.95, you can order a flight which will allow you to figure out which one is your favorite. (Our personal chart topper? The Jalapeno Cucumber Mojito.
Just be warned… it's got a little kick!) You can also purchase flights of martinis at several locations around the ship for the same price. And remember, discounts may be available based on what drink package you've purchased.
7. Have The Fridge Emptied
True story: For the longest time, we thought our balcony stateroom didn't have a mini-fridge in it. Turned out, we just hadn't been looking hard enough, as it was located in an odd position, halfway up the wall next to the closet. Once found, however, it was stuffed with all those things they hope you'll pay an arm and a leg to purchase.
READ MORE: How to Bid For An Upgrade on Norwegian Cruise Line
Want to stuff the cheesecake you brought back from dinner into the fridge? Just ask your room steward to empty it out, and you'll have plenty of space in which to stick treats for those late-night cravings.
8. Head to O'Sheehan's For Late-Night Munchies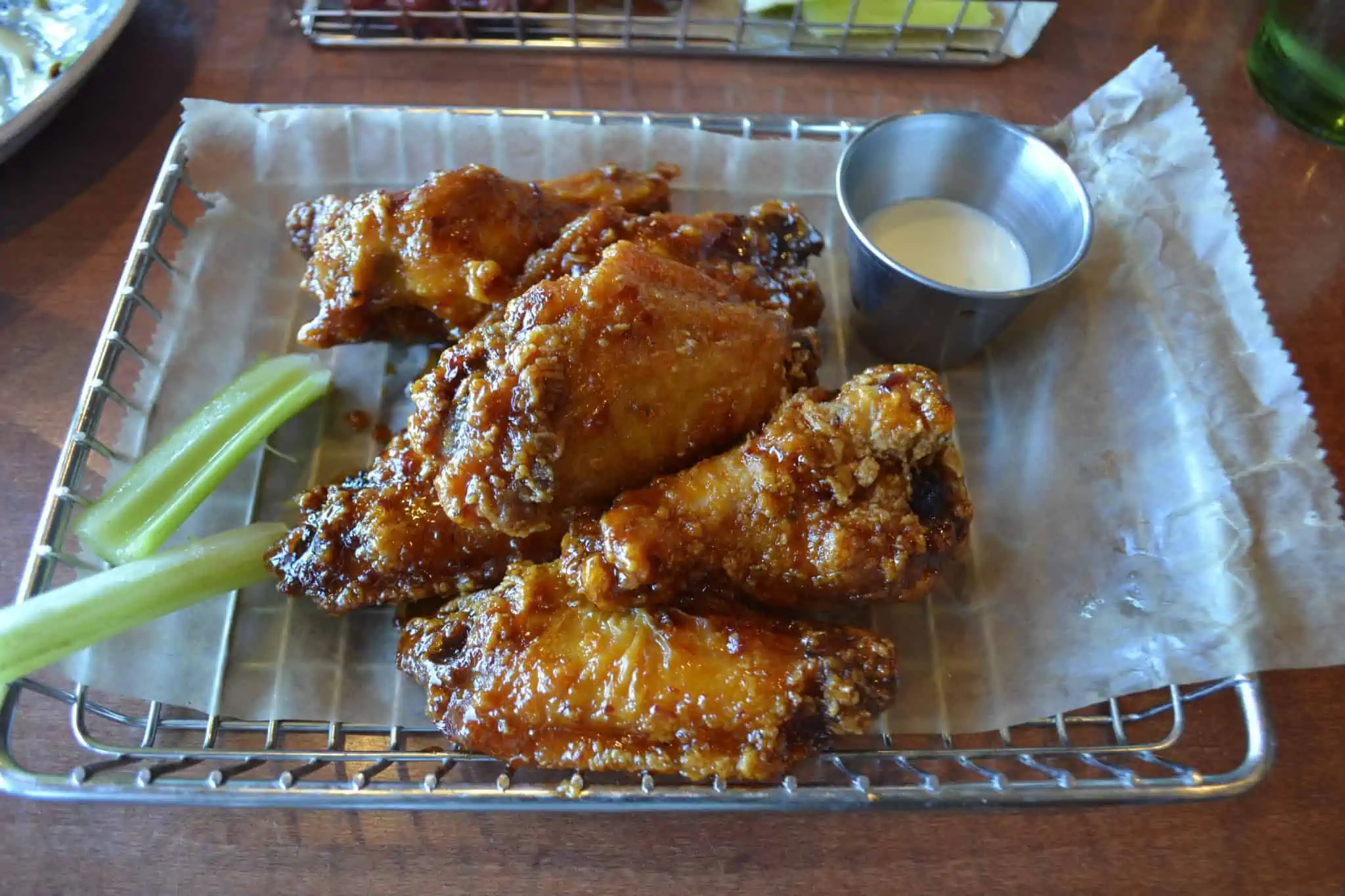 We've been on ships where once the buffet shuts down, your foot options are pretty limited — and become non-existent after about midnight. But on the Norwegian Gem, you can grab a bite to eat 24 hours a day (and without paying the $7.95-per-order room service charge!).
READ MORE: 5 Things We Love About Norwegian Cruise Line
And trust us when we say that the wings you've heard so much about are as good as you're hoping they are. They don't come with a lot of blue cheese or celery, so if that's important to you, make sure to ask for extra. Not into wings? No worries. Day or night, you'll find something to chow down on here. And more important, it'll be open.
9. Check Out The Casino's Late-Night Buffet
We're not saying we've spent so many hours in front of a slot machine that we've skipped meals, but what we are saying is… yeah, that's happened. Thankfully, the casino puts out a selection of late-night eats designed to keep gamblers from feeling the need to wander away for sustenance. Located at the end of the casino bar, you'll usually find things like chicken wings, pot stickers, and cake.
10. Skip the Water Slide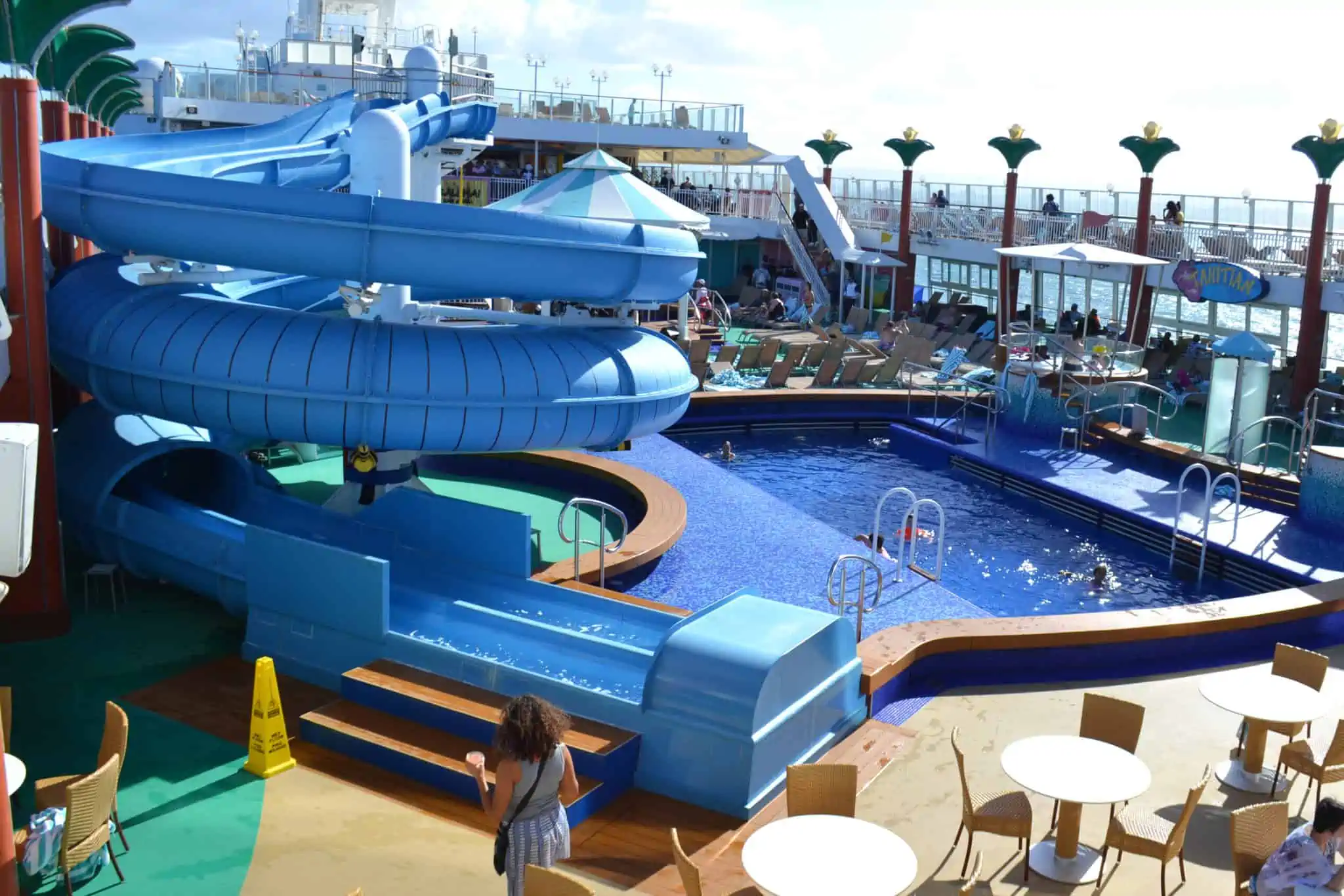 While ships like the Breakaway offer big thrills when it comes to the water park, the water slide you'll find on the Gem is… we're going to be nice and call it "tame." Sure, kids love it, but if you're over the age of about 15, this won't really be very exciting.
In fact, there's a good chance you'll get stuck a couple of times while making your way down. Not scary/dangerous stuck, just… you know, not-enough-water-pressure-to-keep-you-moving stuck.
11. Make Dining Reservations…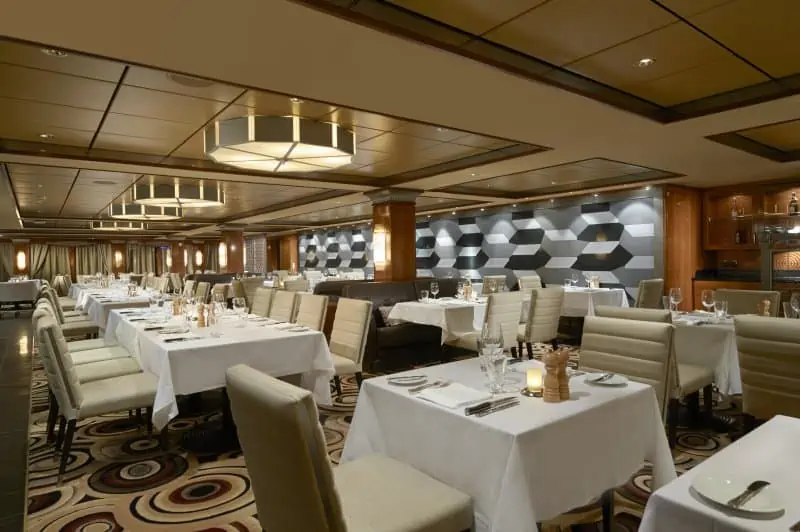 Yes, Norwegian Cruise Line invented the concept of Freestyle Dining, but it's still worth taking the time to make a few reservations for specialty dining. Heaven knows you won't go hungry if you can't get into a restaurant; but as Mom would say, "There's no harm in being prepared." This is especially true if you're the kind of person who wants to stick to a schedule and/or plans to see the nightly show.
Since most of the entertainment in the Stardust Theater takes place at 7 p.m. and 9 p.m., it's pretty easy to make a reservation for before or after — another perk of freestyle cruising.
12. … Especially For Special Occasions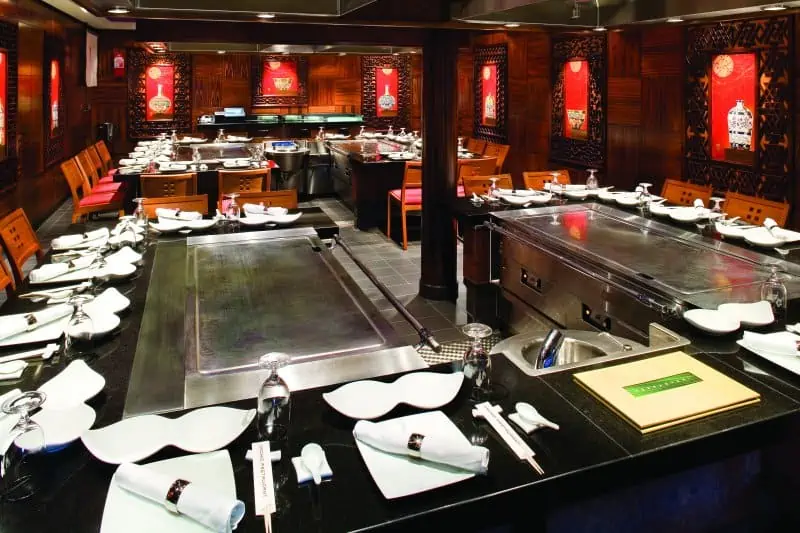 Want to celebrate your anniversary at Le Bistro, the French restaurant aboard Norwegian Gem? Make a reservation. Want to take your entire group to Teppanyaki? Make a reservation. And if you want to end your cruise with a meal at the line's signature steakhouse, definitely make that Cagney's reservation, because the final night of every cruise is a tough ticket in the popular eatery. It's always nice to venture out of the main dining room. If you don't make a reservation before your cruise, I would definitely do it on embarkation day.
13. Give Orchid Garden A Try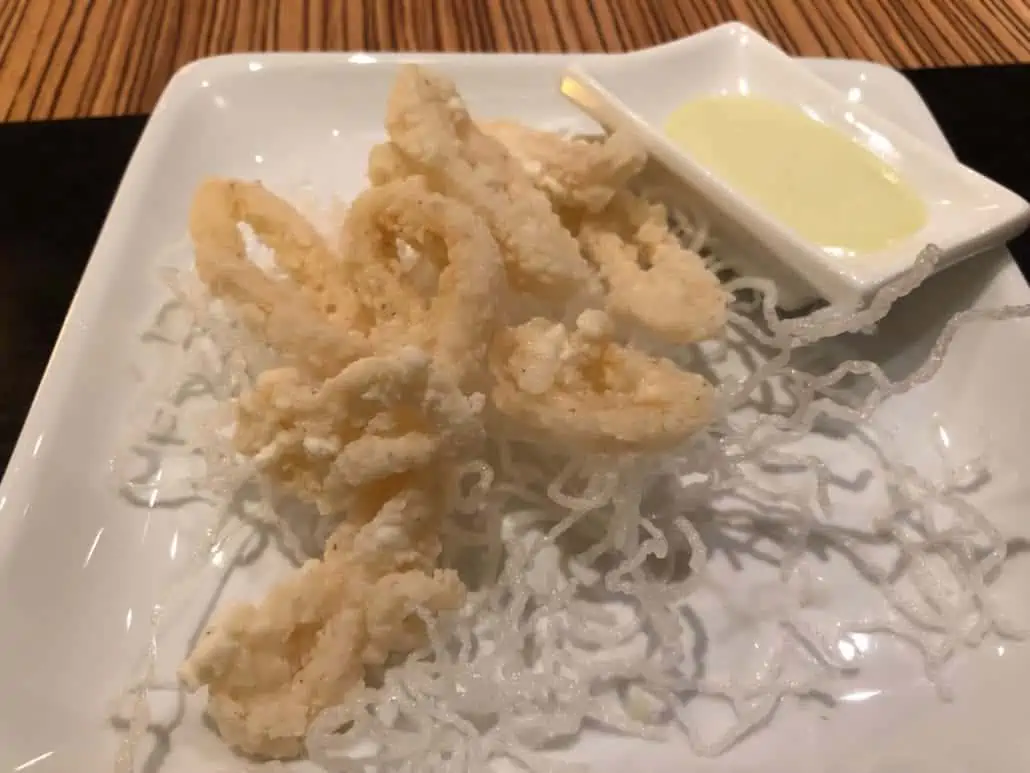 This Asian restaurant might be one of the best-kept secrets on the Gem. Not because people don't realize it's there — it's pretty hard to miss, given its rather central location on deck seven, at the top of the stairs leading down to "Bar City" — but rather because they think it's a for-fee venue. Although listed on the Freestyle Daily as a "specialty restaurant," there's not actually a charge to dine here.
And although the menu isn't terribly expansive, it is delicious. (Our personal favorites: the salt-and-pepper calamari as well as the sweet and sour pork!)
14. Grab Lunch at Topsiders
If you like hot dogs, hamburgers, and fresh air, Topsiders Bar & Grill may be a great lunch option. Its poolside location makes it pretty convenient (especially if you have kids who don't want to take time from their frolicking to do something as boring as eating), although that can also make it a bit crowded. There is an array of toppings available and a salad bar. This is a good option on port days.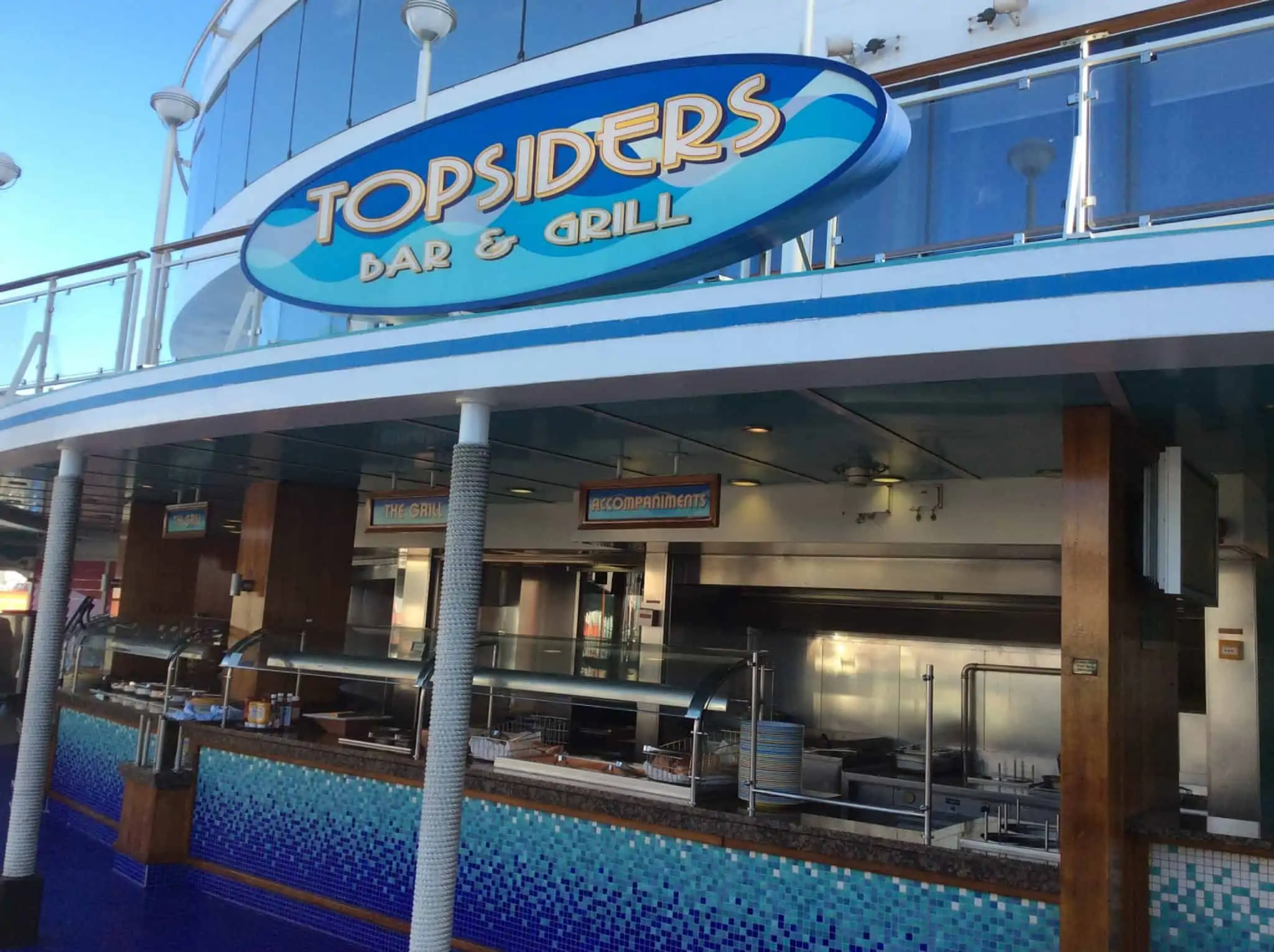 15. Watch For The Sea Day BBQ
If you see them setting up a series of large grills near the pool, plan on skipping the buffet. Generally held on sea days, the barbecue presents a great alternative for lunch. There's usually a seafood-and-rice dish, grilled chicken, grilled steak… and it's all pretty delicious. The lines will be long when they first start serving, but be patient and they'll die down soon enough.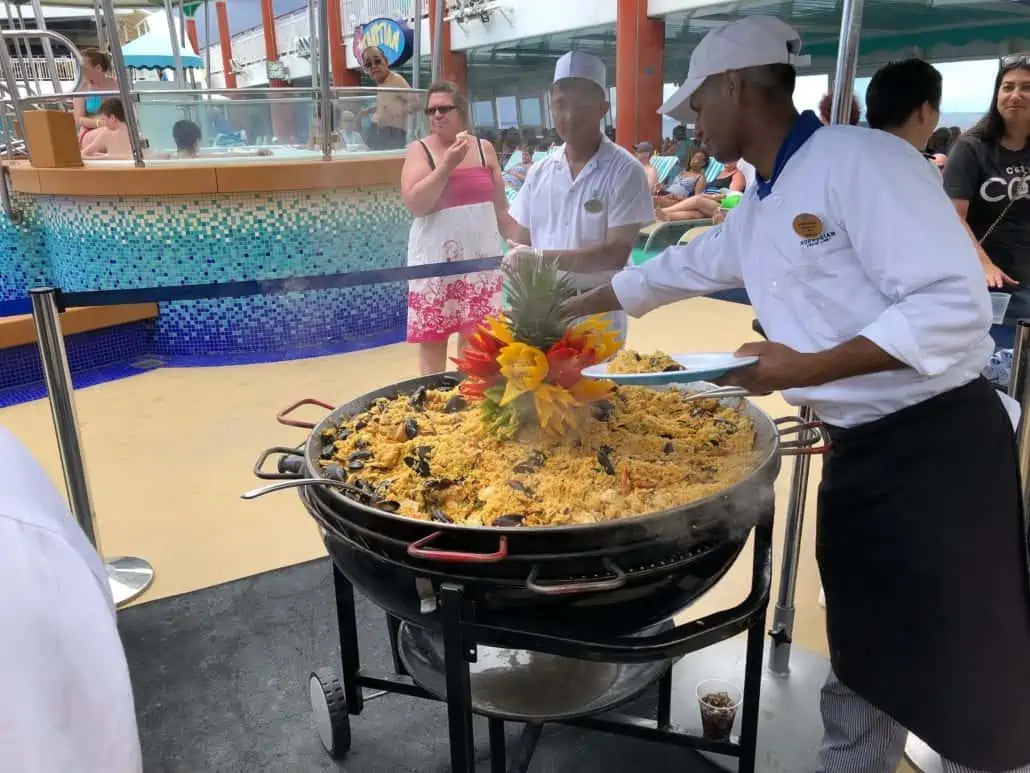 16. Take Your Lunch To La Cucina
Like on pretty much any other ship, the buffet can be a bit of a madhouse come lunchtime (especially on a sea day or when the ship is arriving late in port). But never fear — there's plenty of seating. If you can't find a table in the main buffet area (or outside at the Great Outdoors), head into La Cuchina, which is conveniently located right next to the buffet. They open up that entire restaurant's space specifically for when there's no seating in the buffet area.
17. See The Shows in the Stardust Theater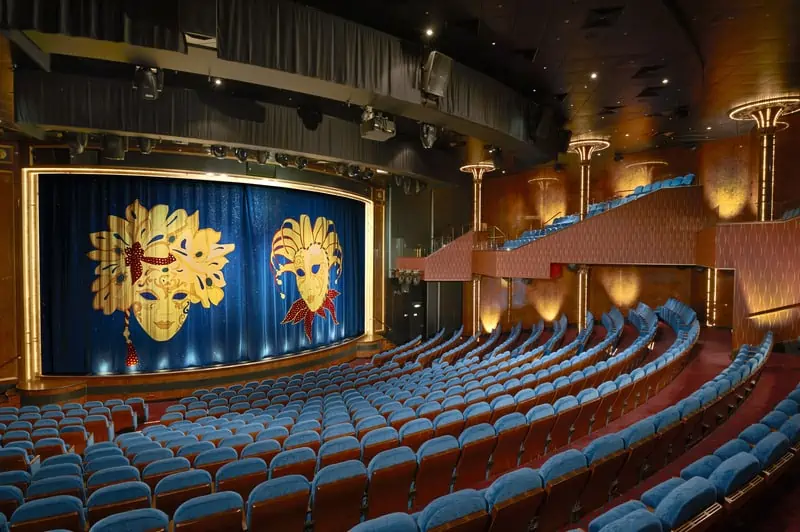 While the bigger ships offer Broadway-style shows such as Jersey Boys or Rock Of Ages, the productions on Gem are going to be a bit smaller. But country music fans absolutely rave about Blazing Boots, and Swing! — featuring music from the likes of Benny Goodman and Duke Ellington — is a toe-tapping, finger-snapping good time.
Generally speaking, it's easier to snag a last-minute seat at the 9 p.m. show than it is the 7 p.m. performance.
18. Keep An Eye Out For Special Performances
As well as the above-mentioned shows which are performed during most cruises, there's often a featured entertainer. Usually, these are singers putting on a one-man (or woman) show, and they're often performers with Broadway or Las Vegas credits under their belt.
Past artists have included Teacake Ferguson and Jassen Allen… and if you don't know those names, it's only because you haven't yet caught their shows. Once you do, you'll be a fan for life.
19. Go Ahead And Pay For The Chocolate Martini
Skip dessert one night and instead head to Shakers, the martini bar located midship deck six. When you get there, order the chocolate martini. Yes, it costs a few dollars more than is covered by the Premium Beverage Package (although if you have the Premium-Plus Package, it's covered). That's okay, it's worth the couple bucks extra.
Meanwhile, don't let the names of the venues in Bar City confuse you. Yes, you can order a beer from Shaker's Martini Bar, or a martini from Maltings, the beer and whiskey venue. Better still, find a comfy chair somewhere in the area and let someone bring you things from all of the bars in the area!

20. Smokers Have Several Options
Look, we're not here to judge. If you're not a smoker, just skip this tip and move on to the next one. For those who do partake in the habit, there are several places on board where you can light up. If it's a chilly, rainy day, head to the Corona Cigar Lounge on deck six, right next to Le Bistro. Assuming the casino is open, you can also head there.
The Gem also happens to have one of the larger outdoor smoking venues we've seen in a ship, as Bali Hai — the bar on deck 13 which overlooks the pool — is entirely available for smokers. There are also a few smaller, marked areas on various outdoor decks where people can smoke.
Now, since we've shared this with you, make us a promise that you won't smoke on your balcony. It's not allowed, dangerous and rude to your neighbors.
21. Suite Guests Get A Sweet Perk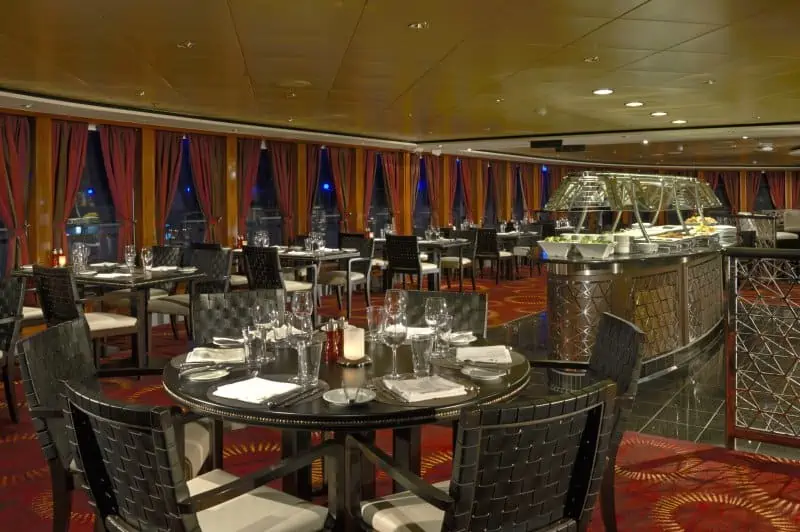 Unlike NCL's bigger ships, the Gem's Haven does not have a private bar and restaurant. However, guests of The Haven (as well as those staying in suites) are able to have a sit-down breakfast at Moderno restaurant each morning, while lunch is served exclusively for them in Cagneys.
While the lunch menu is fairly limited, the breakfast offerings are pretty fantastic and include a nice salad bar-like spread featuring everything from fresh fruit cups to oatmeal and the appropriate toppings.
22. Hit The "Secret" Casino
Prefer to do your gambling somewhere a bit quieter? Maybe want to get away from the smoke in the main casino? There's actually a small collection of slot machines set off to one side in the Bliss Ultra Lounge night club. There aren't a ton of machines, but it's a nice way to have a more intimate gambling experience in a cool setting.
23. Seek Out The "Hidden" Comfy Chairs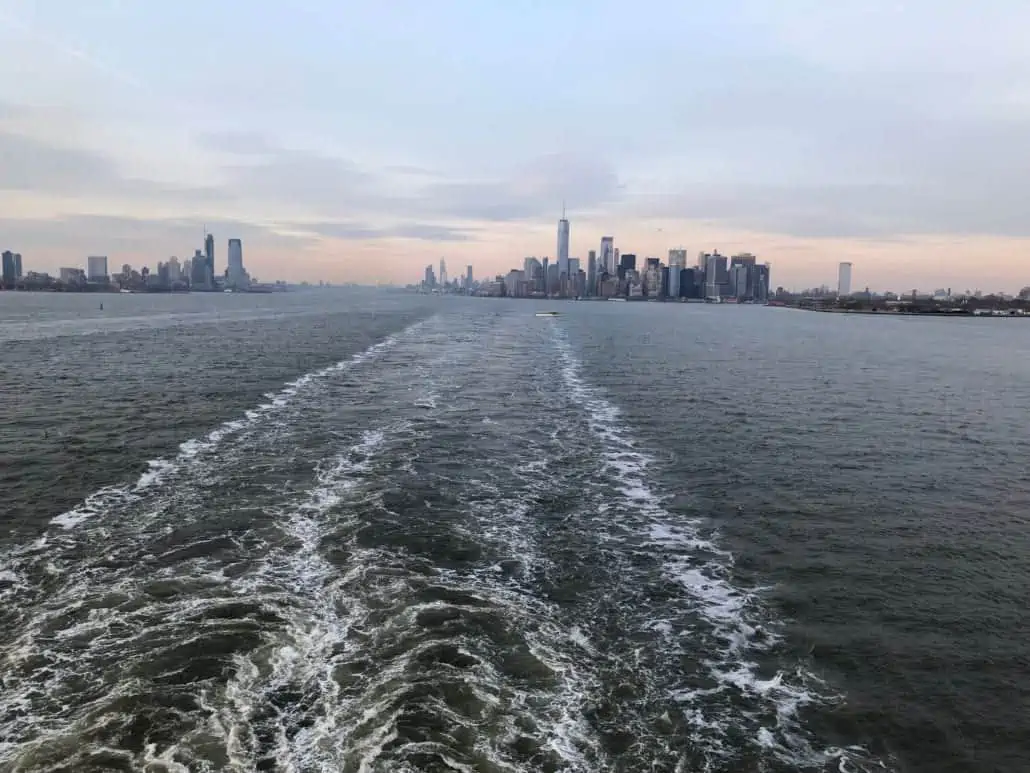 Located on Deck 13 just past the basketball courts (and just above the Great Outdoors area) you'll find a group of five or six uber-comfortable loungers, each big enough to hold several people and all with killer views of the wake.
It's the perfect place to cuddle up with that special someone and contemplate just how lucky you are to be enjoying a trip on such an amazing ship!
Got a cruise vacation tip to share about the Norwegian Gem? Hit the comments and let everyone know! 
Want to read more from our special guest columnist Lauren Rodgers? Visit her blog, Lauren of All Trades.