With so many different cruise lines to choose from, it can be difficult to decide which one to go with. Budget, itinerary, and amenities are the key factors in my decision to book a cruise and Royal Caribbean has met the mark each time. Here are 5 of the top reasons why you should choose them for your next sailing.
1. Well Appointed
Compared to the more budget-friendly Carnival Cruise Line, Royal Caribbean takes it up a notch while still maintaining a competitive rate. You'll find that the ships have, in general, a more upscale feel to them than Carnival. Gold banisters, sparkling glass elevator walls, and elaborate chandeliers all lend themselves to the "royal" feel in Royal Caribbean.
2. Activities
I have never been on a more innovative cruise line than Royal Caribbean. It seems like they're coming out with the next best thing every year. From the first surfing simulator, ice skating rinks, and rock climbing walls at sea to the variety of lounge options; you will not have a dull moment. Oasis of the Seas even has an onboard zip line!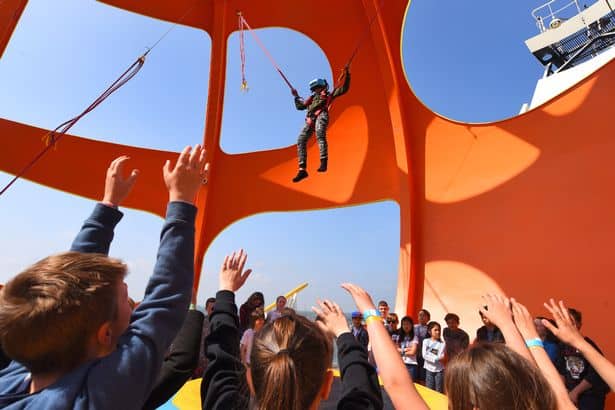 3. Entertainment
I have found that Royal Caribbean offers more high tech, elaborate production shows than other lines. Several classes of their ships even offer Broadway shows like Chicago and Hairspray! From the music to the stunts, these shows do not disappoint.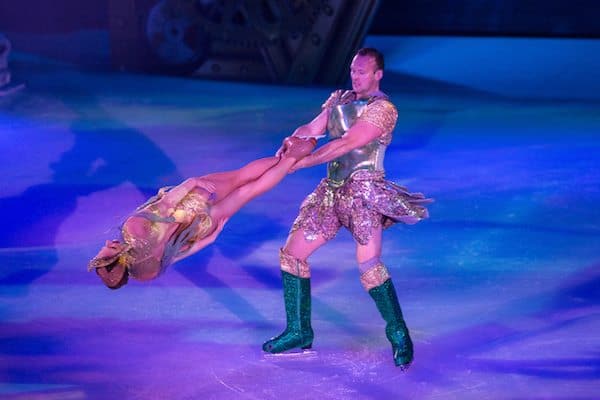 4. Dining Options
While other lines like Carnival offer several casual dining options, Royal Caribbean offers a wider variety of dining options, including more upscale selections, depending on your ship. From specialty restaurants like Chops Grille ($35) and Giovanni's Table ($35) to the Windjammer, Johnny Rockets, and Starbucks, Royal Caribbean has more options than you can usually fit in!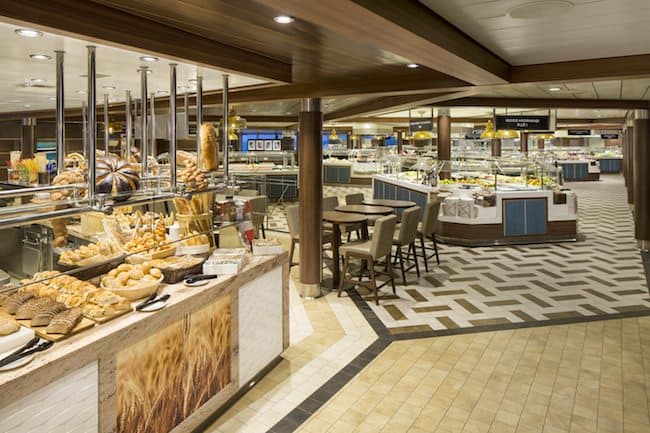 5. Itineraries
Royal Caribbean – hands down – offers the best itineraries I have come across. Some lines only offer certain itineraries at certain times of the year. European itineraries, for example, are not offered on Carnival, while Royal has European sailings year round. In addition to that, they've got more exotic itineraries such as the South Pacific and South America. The whole world is at your fingertips with Royal Caribbean!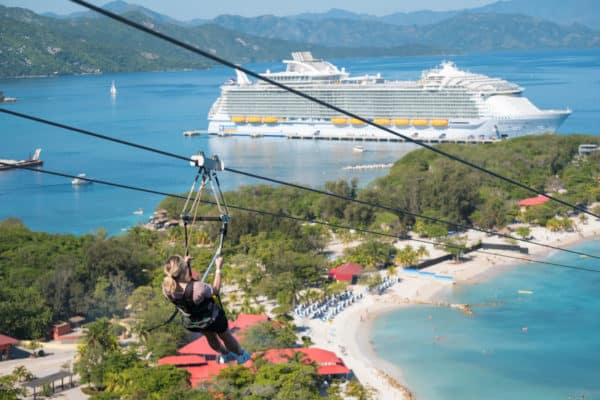 So, there you have it. Royal Caribbean gives you the same family-oriented atmosphere that its more budget-friendly counterpart does, but with more options in almost every category while still maintaining a budget-conscious profile. If you're on the fence about which line to go with, I would recommend Royal Caribbean every time!