A lot has been happening in the cruise industry over the past several years — both related to the worldwide pandemic and its direct impact on cruising — and also completely unrelated.
We're seeing lots of trends with cruising, with some concepts that are especially evident on the plethora of new ships that are being built for cruise lines around the world.
Here, we break down what we consider are seven cruise trends for 2022.
1. Digitized, Touchless Experiences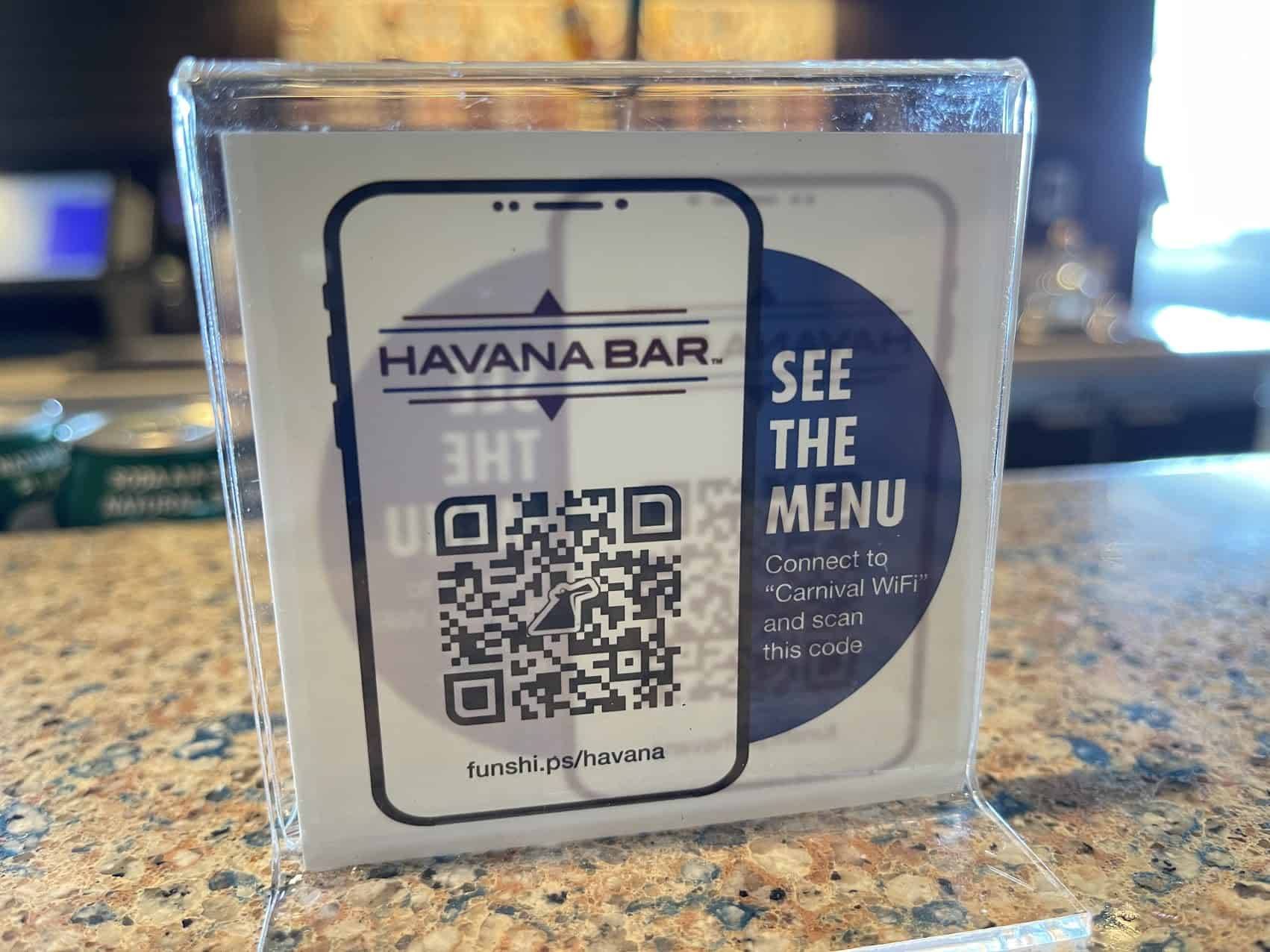 If we had to sum up this entire article in just one point, this is likely the one that we'd choose. Pre-pandemic, cruise lines were already implementing things like wearable technology to pay for things or to open cabin doors, checking out the day's schedule and making reservations using their smartphone apps, and checking in for the cruise ahead of time so the boarding process was faster.
But when the entire industry shut down in 2020 and health became a central focus for people globally, suddenly digital experiences became more important than ever to cruise lines.
Now, we're seeing muster drills that are almost completely digital (more on that below), live online chats with guest services, and QR codes instead of physical menus in restaurants — and those are just the tip of the iceberg.
Whether you like it or not, digital integration will be part of the cruising experience in 2022.. and smartphones are a major component of that.
2. Easier Muster Station Processes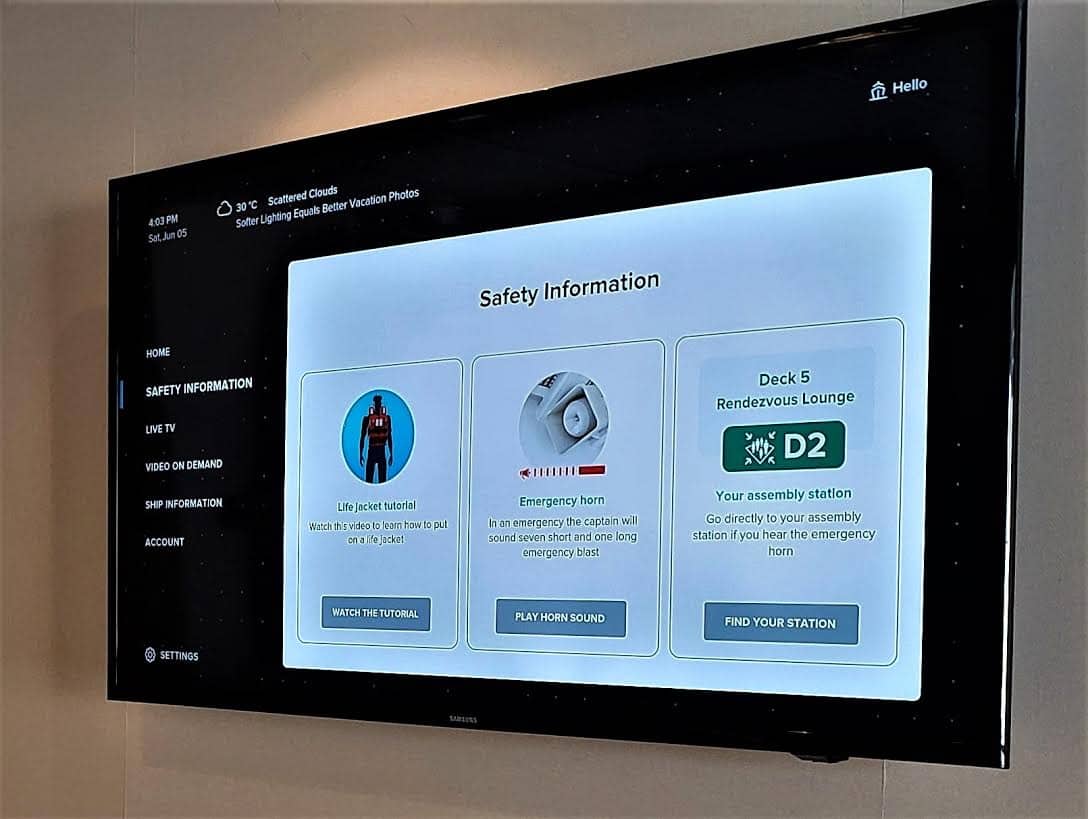 Gone are the days of standing on the hot lifeboat deck about to pass out in the hot sun while you wait for every single cruise guests to get to their muster station.
This is one of those changes that a lot of cruisers are calling a good thing that has come from COVID-19. The muster drill is mandatory and after stricter regulations from Costa Concordia sinking, the drill now has to be done before the ship is allowed to leave the dock.
The process is now much simpler and does vary by cruise line, however, the principle is the same.
Instead of having to attend a life jacket demonstration with 100s of fellow cruisers, you can watch it from your smartphone or stateroom television. Once you watch the drill, you check-in at your assigned muster station by scanning your keycard, and you're on your way! 
3. Luxury Expedition Cruising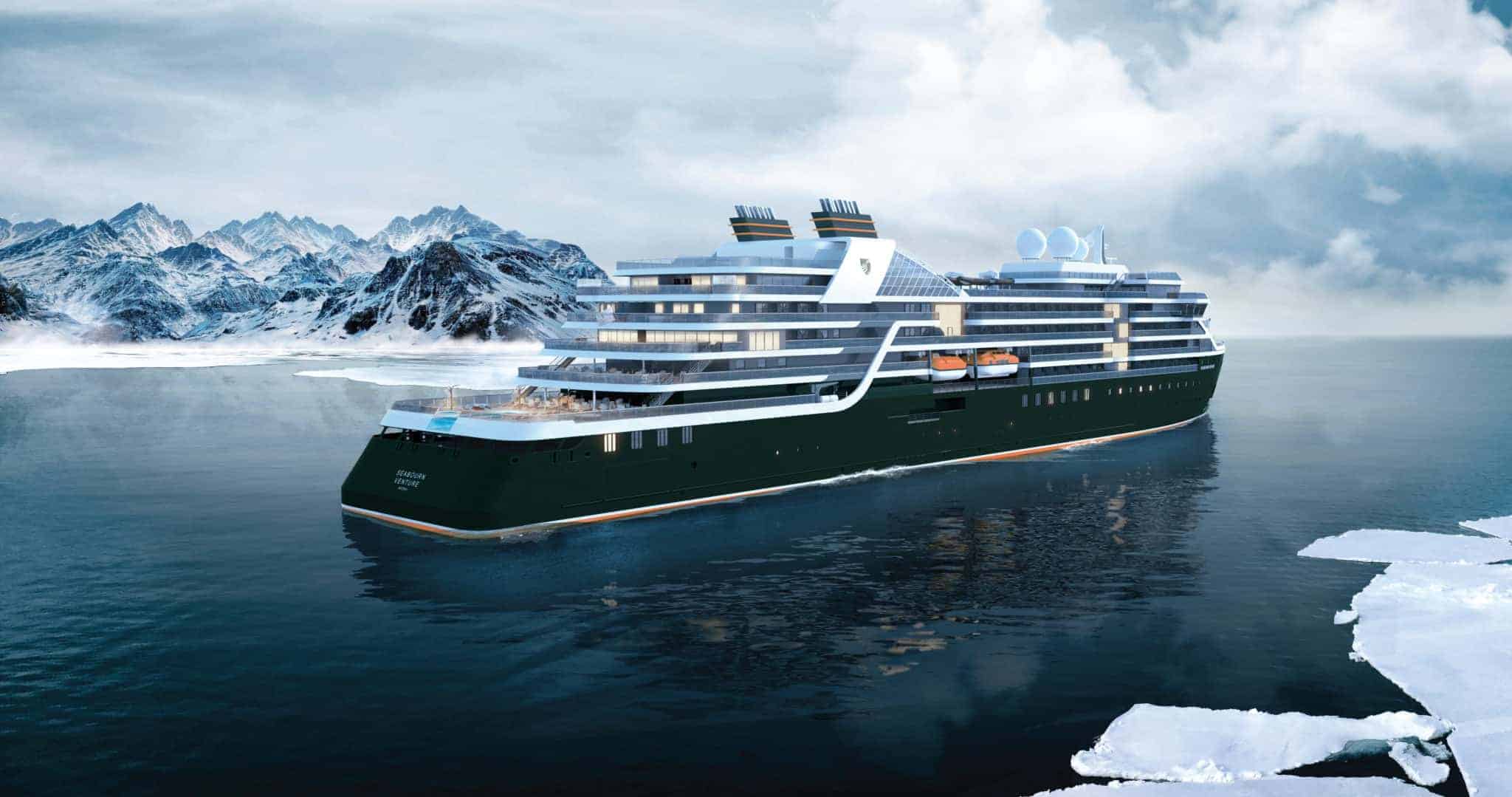 To be fair, this isn't a trend that's just appeared overnight, and it's been growing in popularity even before 2021. But 2022 may just be the biggest year yet for the luxury expedition cruising market.
Viking — which is known for its river cruises and in more recent years its small ocean ships — is entering another sector of the cruising market with the launch of two expedition ships in 2022.
As well, newly-rebranded line Atlas Ocean Voyages will also be launching the first two of five small expedition vessels next year. Seabourn is also headed into the expedition market with the launch of Seabourn Venture scheduled for April, and one of French luxury line Ponant's cofounders is launching a new expedition line called Exploris.
These are in addition to another luxury expedition ship that launched in 2021 — Crystal Cruises' Crystal Endeavor — also the first expedition vessel for the brand. (Note: As of mid-January 2022, the fate of Crystal is uncertain due to its parent company, Genting Hong Kong, filing to wind up due to draining cash funds.)
4. Infinity Pools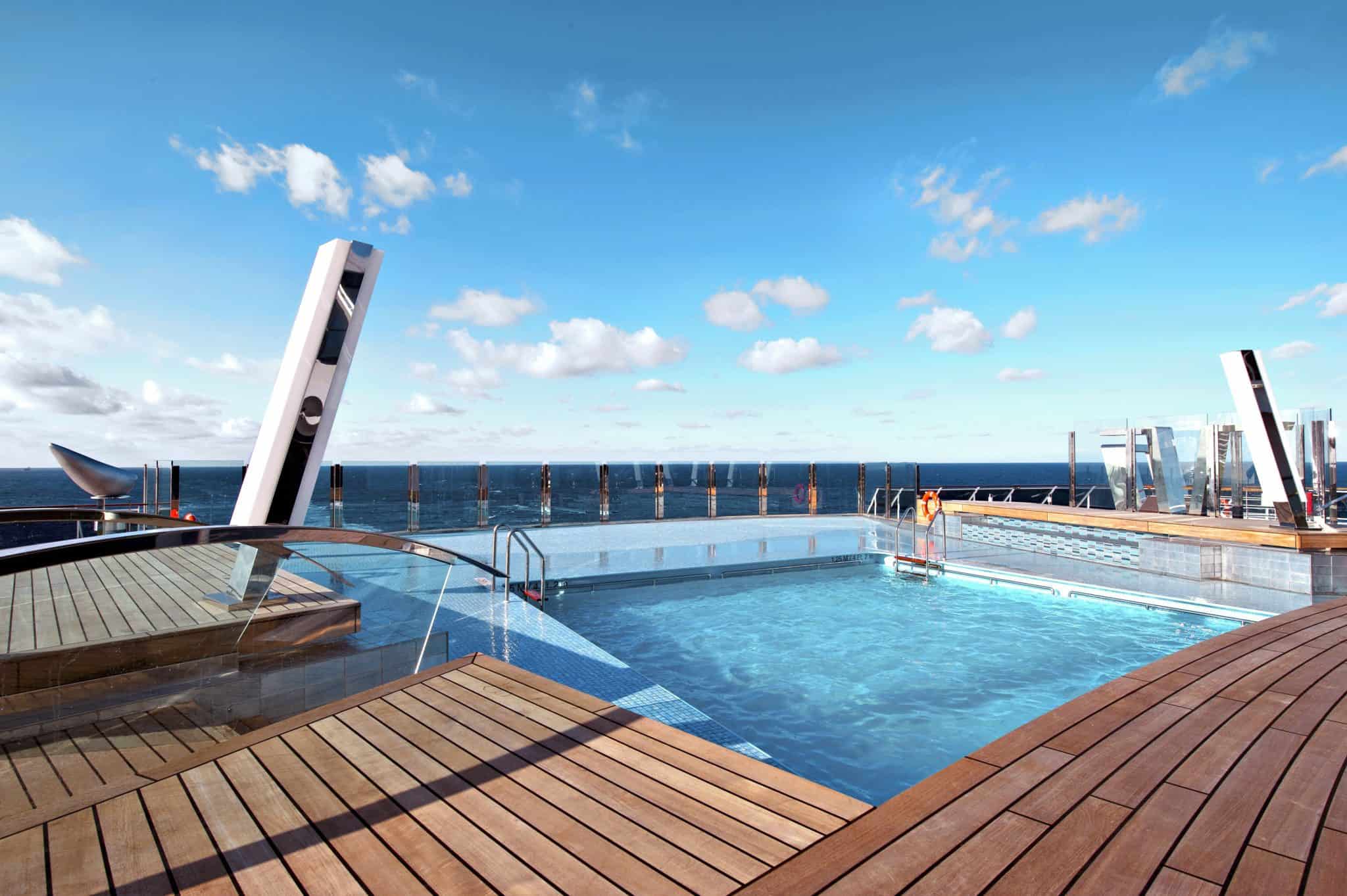 Infinity pools burst onto the cruising scene when MSC Divina and Preziosa debuted in 2012 and 2013, respectively, with their Garden Pools.
They became even more popular when Viking launched an aft infinity pool on its first ocean ship, Viking Star, in 2015.
Now, the splashy new cruise trend is to have infinity pools (or "infinity style" pools on some cruise lines) and cantilevered pools that jut out over the side of the ship.
Multiple ships have debuted with infinity pools since then, including every Viking ocean ship, 2021's AIDAcosma and MSC Seashore, and Mardi Gras with an infinity-style hot tub in the exclusive Loft 19 area.
But 2022 may just be the biggest year yet for these unique onboard swimming spots. A multitude of cruise lines are getting in on the hype — Disney Wish, P&O's Arvia, and Ritz Carlton's first yacht Evrima will all boast infinity pools. MSC Seascape will join her sister ship MSC Seashore in featuring one of the largest infinity pools at sea, and Norwegian Prima will include multiple.
Even Viking's upcoming river ship purpose-built for the Mississippi River — Viking Mississippi — will have one.
And Celebrity Cruises' third Edge-class ship, Celebrity Beyond, will feature two cantilevered float pools on the Rooftop Garden sundeck.
MORE: 25 Tips For First-Time Cruise Passengers
5. More Food Venues, Less Focus on Buffet & Main Dining Room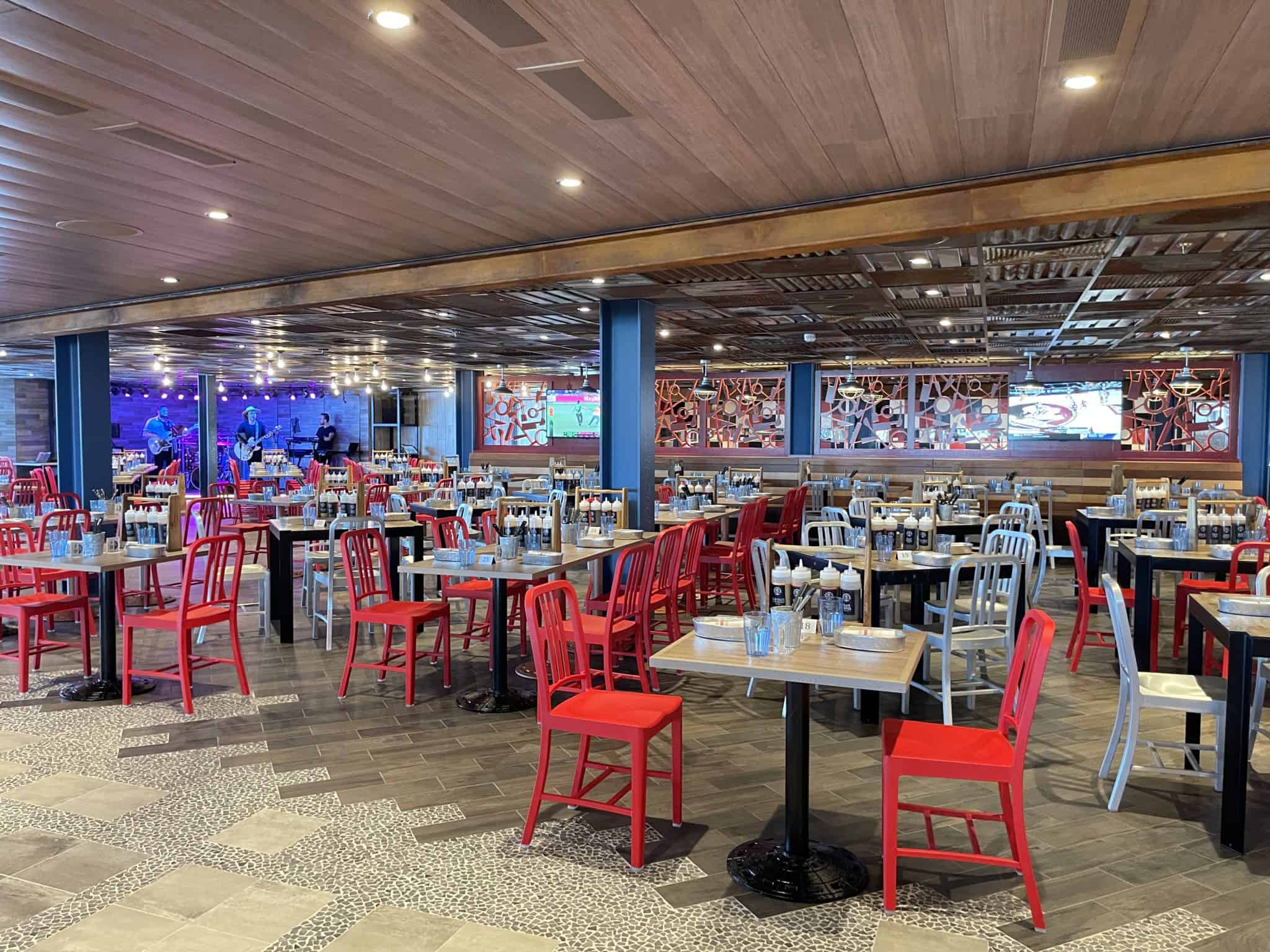 This isn't as much of a new trend as it is a continuation of one. For years now, we've seen an emphasis on spreading passengers around the ship at mealtimes, and in this new pandemic era this is more important to the cruise lines than ever.
Most new ships have a plethora of dining options, mixing included venues with specialty restaurants that either come with a flat per-person fee or are a la carte.
Dining packages offer cruisers the ability to pay for specialty restaurants ahead of time so they don't have to worry about their bill at the end of the cruise. In addition to that, many cruise lines offer a nice variety of complimentary spots in addition to the buffet and main dining room.
In an obvious attempt to disperse crowds, Carnival Cruise Line has even introduced some venues on its new ship Mardi Gras as complimentary for the time being, even though they intend for them to be for-fee specialty restaurants in the future.
6. More Exclusive Ship Areas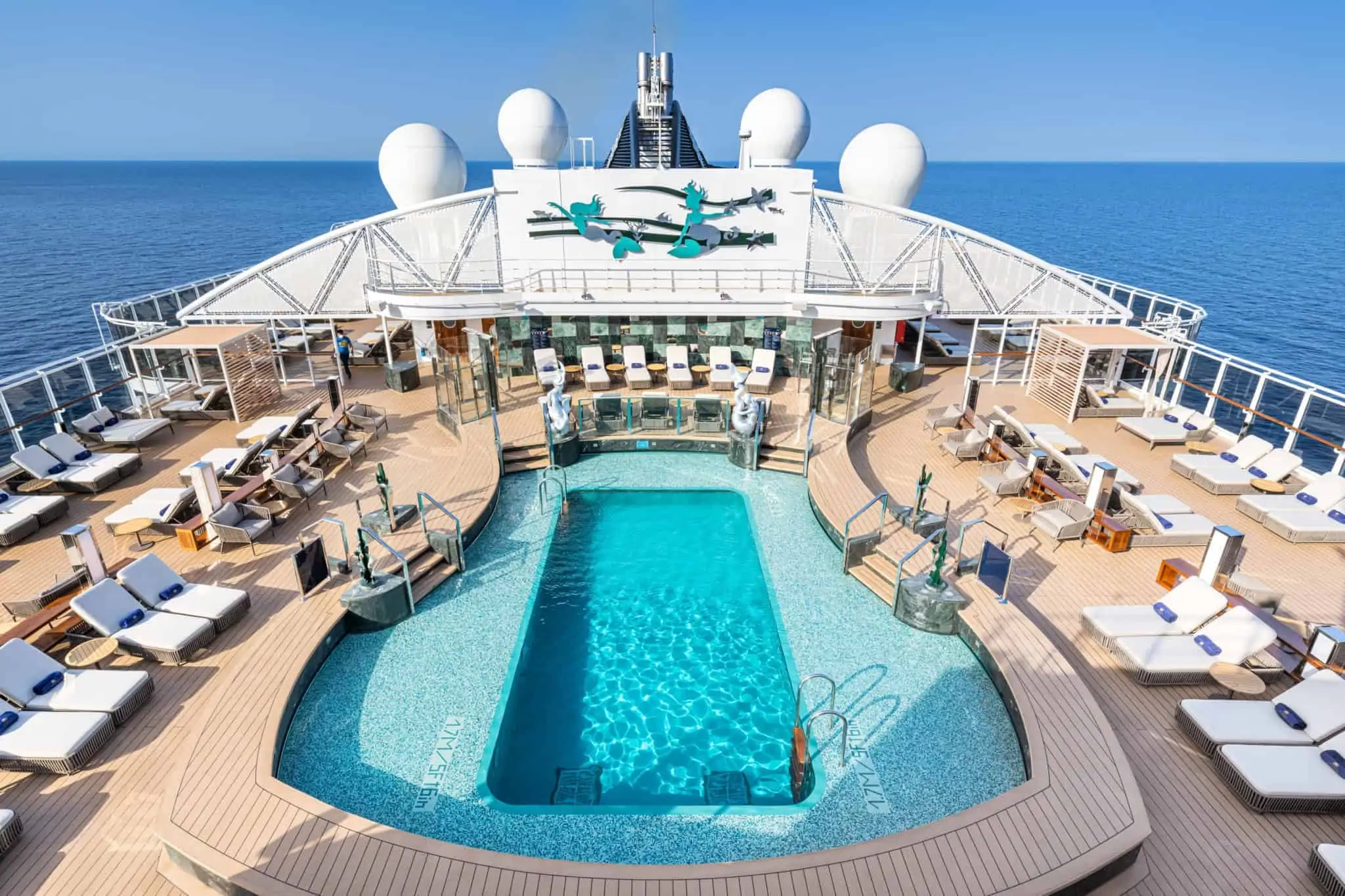 While some would argue that we're headed back to the times of having different passenger classes on modern-day cruise ships, we wouldn't take it quite that far.
However, it is true that exclusive areas only available to those staying within certain staterooms are becoming increasingly popular across most mainstream cruise lines.
When cruisers think of "ship-within-a-ship" complexes, what probably comes to mind are Norwegian Cruise Line's The Haven, The Yacht Club on MSC Cruises, and The Retreat on Celebrity Cruises.
Each of these keycard access-only retreats includes things like a lounge, bar, restaurant, and sundeck with pools exclusively for passengers staying within. They also usually include elevated experiences like butler service and high-end toiletries, as well as extra perks like beverage packages. 
Of course, what features are offered in these complexes — and what extra perks are included — depends on the ship and the cruise line.
But ship-within-a-ship areas are not going away anytime soon, and they're only spreading across the industry.
Last year, Carnival's Mardi Gras debuted with the line's first foray into this concept — Excel Suites with exclusive access to Loft 19. This year, Royal Caribbean's next Oasis-class ship, Wonder of the Seas, will debut with a brand-new "neighborhood" area that's a first for Royal: the Suite neighborhood.
Disney Cruise Line is another example; while other ships have had some exclusive spaces for its Concierge class guests, the debut of Disney Wish this year is expected to take the idea even further.
7. More Cruise Line Private Island Calls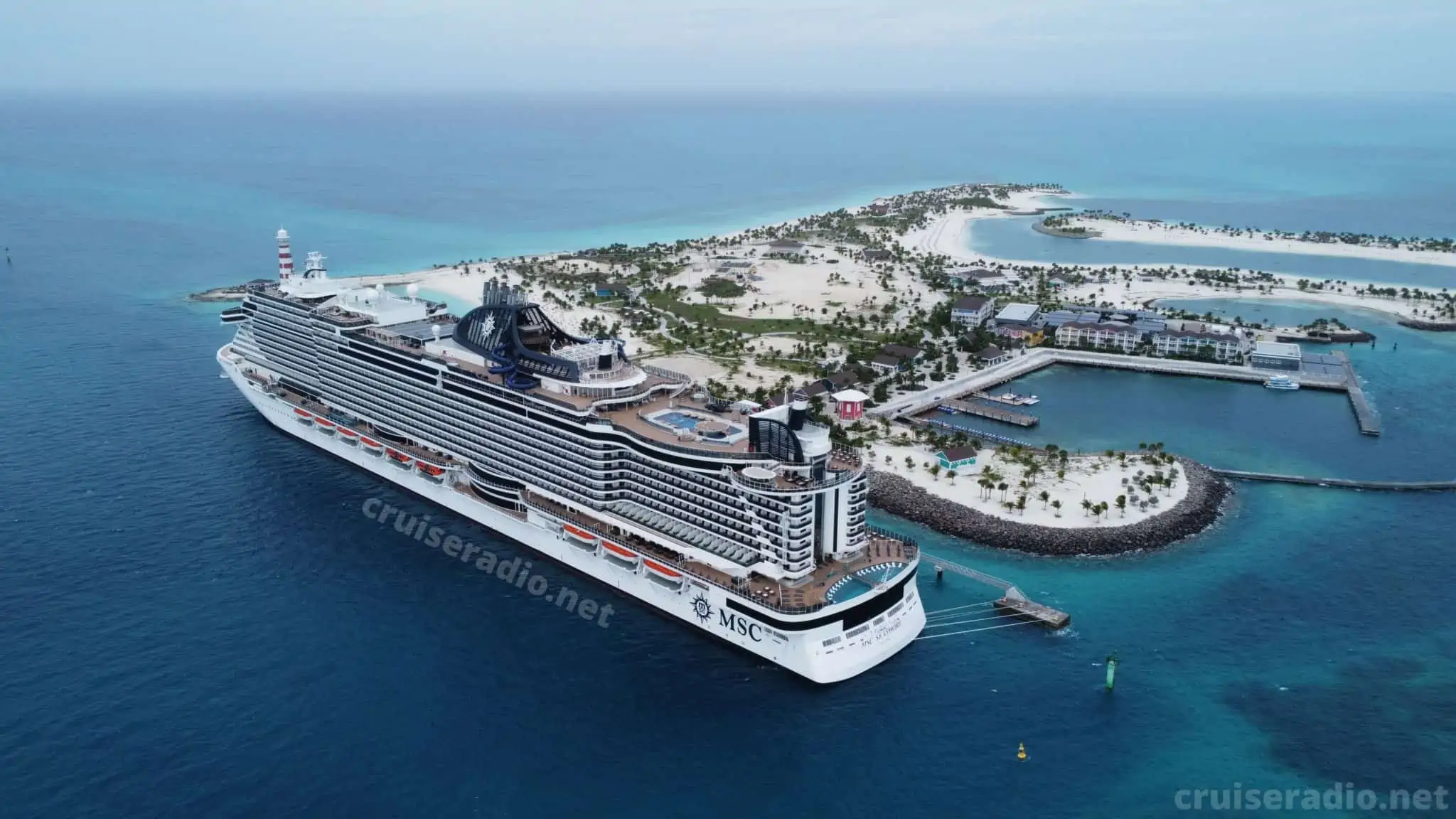 As we head further into 2022, we are continuing to see a high amount of Bahamas and Caribbean itineraries that include visits to cruise lines' private destinations — especially the private Bahamian islands. 
This isn't surprising, and it's a great business move for cruise companies that are desperate for cash after the extended cruise shutdown and restart, which involves reduced onboard capacity and an increase in costs to implement health and safety protocols.
When a ship docks at a regular, public cruise port, cruise lines don't have control on what passengers do and what they spend money on when they debark the ship. (An exception in this COVID-19 era is if it's a port requiring that cruise visitors take "bubble excursions" through the cruise company or another approved tour operator.)
It also costs them docking fees, which are avoided when they dock at the private islands that they operate themselves.
Visitors may take an excursion through the cruise line, but it's also very likely that they'll book their own activities independently, or just spend time wandering the area, shopping and eating in local venues. Most of the time, the cruise line won't be making as much money as local businesses will be collectively during a port day.
So when they dock at their own private islands, they make all the revenue. No matter what passengers do when they get off the ship, if they spend money it goes directly to the cruise line. 
And as far as COVID-19 safety goes, private islands are also a great idea right now because the cruise line essentially keeps everyone in the cruise ship "bubble."
Most people running the shops, restaurants, bars, and activities on private islands are crew members who got off the ship along with the passengers, so they are from the same vessel. Keeping passengers in the island bubble means that they aren't integrating much with the local population, protecting those on both sides.
READ NEXT: 18 New Cruise Ships Debuting in 2022
Pin it!