Disney Fantasy cruises are packed with activities and adventures for every age group and interest. There's so much for everyone to experience on these memorable sailings. If you're planning a cruise on Disney Fantasy, here are seven tips to help you get the most out of your vacation on both land and sea.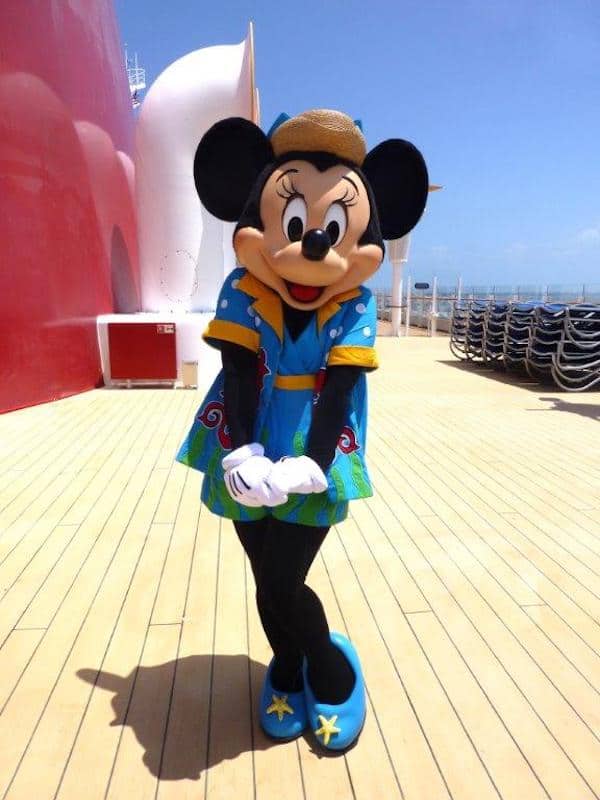 1. Reserve popular events in advance.
Disney Fantasy cruises offer a wealth of unforgettable experiences. It's important to get to know the "My Disney Cruise" area on the Disney Cruise Line website while planning your voyage. On this page, you can learn more about the many experiences, shore excursions, and activities available on your cruise and decide what you'd like to do. Make sure to check 'My Cruise Activities' to see what's offered.
Popular activities and excursions can sell out quickly, so it's important to reserve them in advance. These include events such as the Princess Gatherings, Frozen Meet and Greets, Character Breakfasts, appointments at the Bibbidi Bobbidi Boutique, dining reservations at Palo and Remy, and It's A Small World Nursery babysitting hours for little ones. If you haven't had a chance to pre-book these activities before sailing, check as early as possible after boarding on embarkation day to see what might still be available.
PODCAST: Review of Disney Fantasy
2. Connect with characters by phone.
Parents and others can arrange free character phone calls in advance for an even more enriching Disney cruise experience. These fun pre-recorded calls are a great way to get the whole family excited about their upcoming Disney Fantasy cruise before leaving home.
There's a limit of two calls per reservation and character phone calls are available only for guests in the United States, Canada, (excluding Quebec) and the United Kingdom. Simply review the "Free Character Call – Request Call" section of your cruise confirmation page on the Disney Cruise Line website for more information. From there, choose your desired character and follow the directions provided in order to schedule your call.
3. Enhance your memories with character autographs.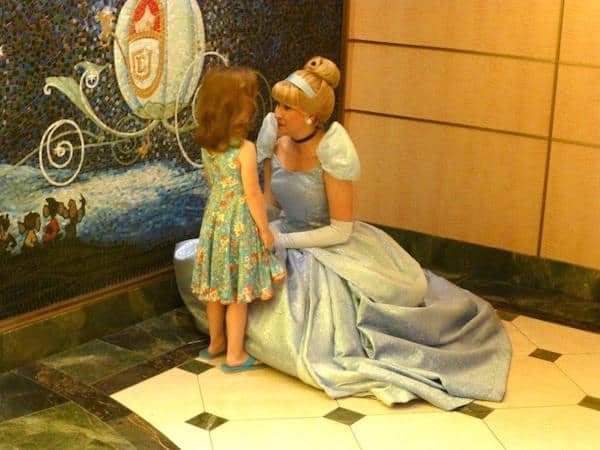 Disney Fantasy guests can create their own personalized souvenirs free of charge with character autographs. Autograph books are popular, of course, but guests can also get creative. Feel free to bring along your own t-shirts, pillowcases, and other items to be autographed and get personalized signatures during Character Meet and Greets. Some guests even come with their own picture frame mats for characters to sign, which can then be used to make their framed Disney Fantasy cruise pictures even more special.
4. Make friends with your Personal Navigator.
Disney Cruise Line's daily Personal Navigator is an important key to getting the most out of your Disney Fantasy cruise experience. If you plan to use the Disney Cruise Line Navigator app, download it on your smartphone before leaving home. In addition to providing detailed cruise information, the Navigator app will also allow you to send messages to family and friends sailing with you once you're onboard the ship.
Character Meet and Greets on Disney Fantasy take place both at set times in designated spaces, and spontaneously throughout the cruise. Check your Personal Navigator to find scheduled times and then arrive at the spot 10-15 minutes in advance to get the most out of your experience. Lines for character greetings are often quite short on port days, so consider spending some extra time on the ship on one or two days to maximize your character interaction opportunities. In addition, don't miss the Open House events in the Oceaneer Club and the "See Ya Real Soon" character farewell show. They're truly memorable.
5. Relax over dinner.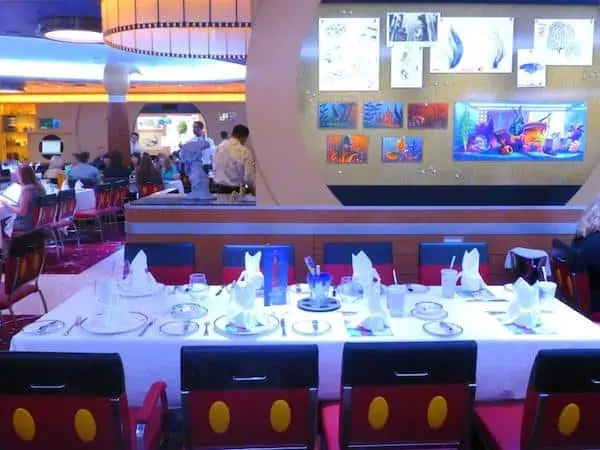 Cruise ship dining should be leisurely, so take the time to enjoy your dinner. There are a number of evening dining options available on Disney Fantasy. For those seeking a casual meal, buffet dinners are available at Cabanas from 6:30 p.m. to 8:30 p.m. every night except the first and last night of a 7-night cruise. Dinners at Cabanas feature dishes from the main dining restaurants plus a number of exclusive options.
Parents can enjoy relaxing dinners as well. Families confirmed for second seating dining can take advantage of the Dine and Play program, allowing parents to check their children into Disney Fantasy's Youth Clubs without leaving the dining room. Once seated, parents can simply let their server know that their children will be participating in the Dine and Play program. Kids will receive their meals first while the adults enjoy the full dining experience. Counselors will arrive in the dining room about 45 minutes after the seating begins to sign the kids into their groups in Disney's Oceaneer Club or Oceaneer Lab and will escort them to the areas, allowing parents to relax and enjoy their dinner.
For the ultimate in dining enjoyment, book a meal at adults-only Palo and Remy. The experience is truly exceptional and well worth the additional cost.
6. Get a great spot for fireworks.
One of the coolest entertainment events on Disney Fantasy is Pirate Night, complete with fireworks and a huge "Pirates in the Caribbean" show. Disney Fantasy's fireworks can be easily seen from Decks 11 and 12, but top viewing spots fill up early. Deck 12 starboard is the best and most popular place to see the fireworks. Arrive about 45 minutes in advance to claim a prime spot.
7. Fully explore Castaway Cay.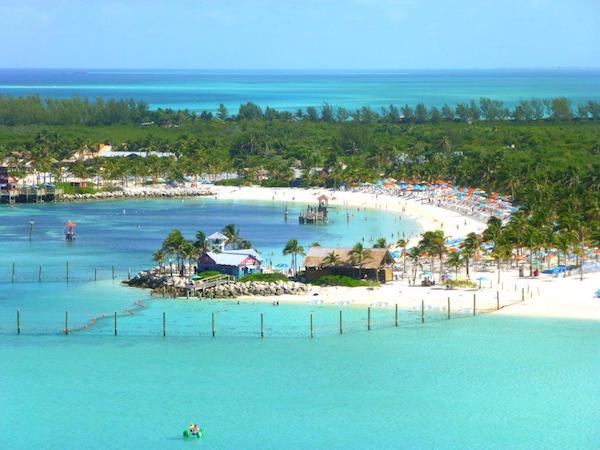 Popular Castaway Cay has been named the "Best Cruise Line Private Island" by multiple travel publications and it's exclusively available to Disney Cruise Line guests. With its white sandy beaches and clear turquoise waters, it's easy to see why Castaway Cay fits many vacationers' images of an idyllic Bahamian island.
There's much more to Castaway Cay than just beaches, however. Check out all the great activities and shore excursions offered at this port of call. One of the best ways to explore Castaway Cay is by bike. The island features a network of paved bike paths allowing guests to easily reach remote beaches and lookout towers. There are also a wide variety of adventures available here including diving, fishing, snorkeling, and other exciting activities.
Nancy Schretter is Managing Editor of the Family Travel Network.
Photo Credit: Nancy Schretter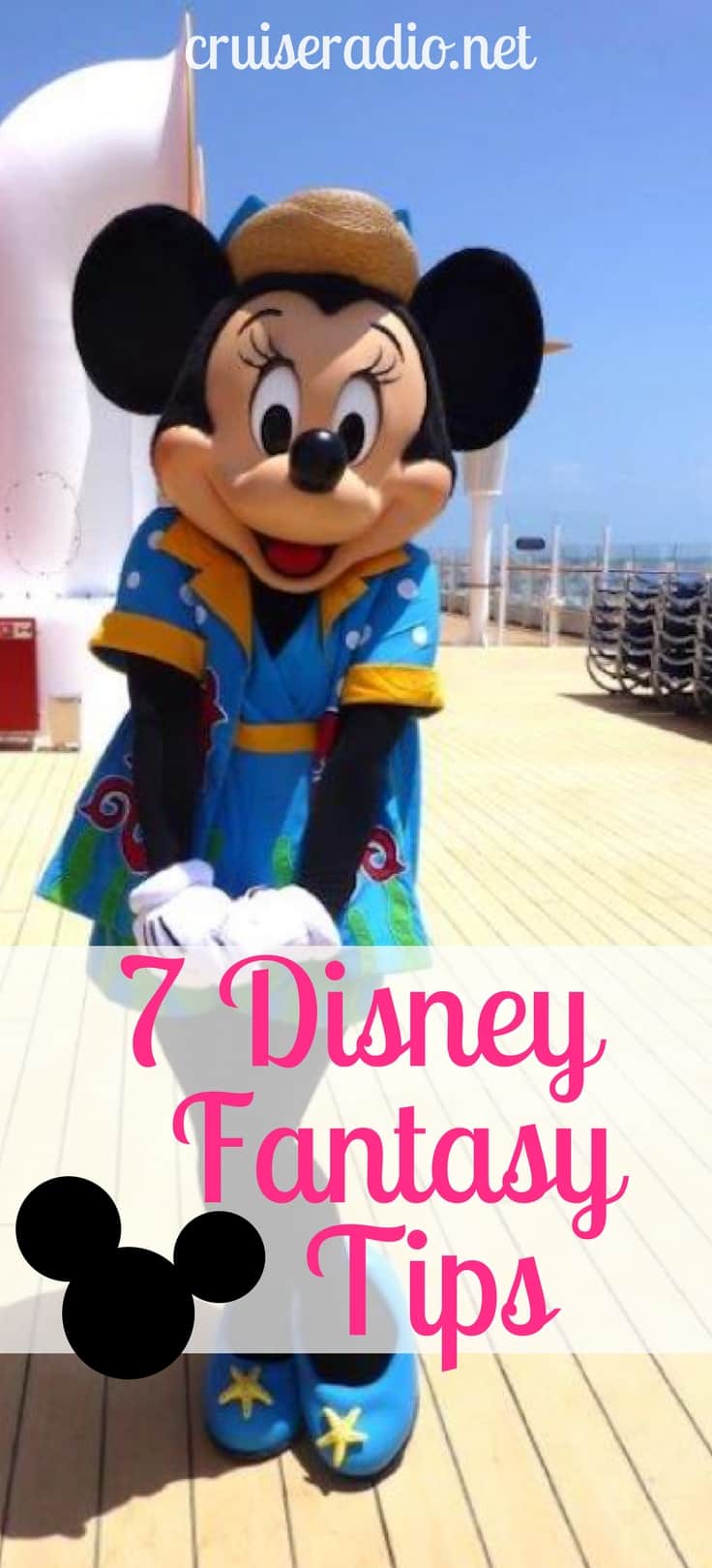 SaveSave