We've all been there before — you get your final statement on the last night of the cruise and nearly fall over trying to understand how you drank that much alcohol. All those frozen drinks on the lido deck and late nights at the piano bar add up quickly. Fortunately, there are a few ways to slim down your bill without cutting out the booze.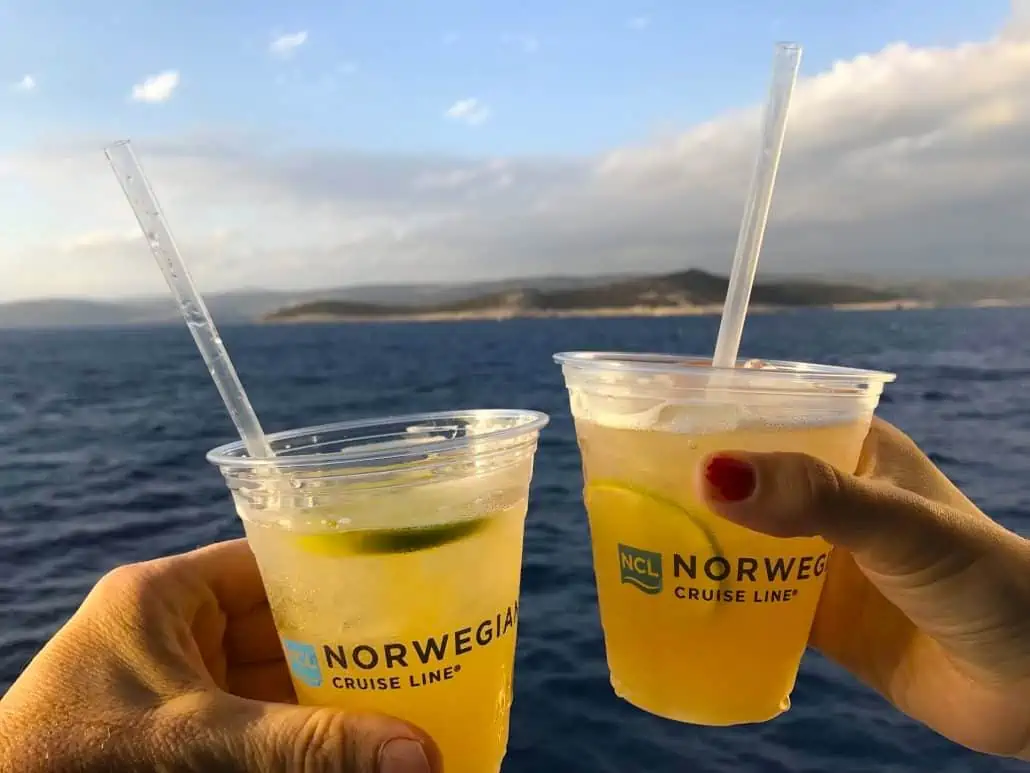 1. Bottle Service
Some cruise lines offer bottle service, meaning you can have bottles of liquor delivered to your room for much less than what it would cost to buy the same amount of alcohol at the bar. If you're smart enough to bring your own 12-pack of soda with you at embarkation, you can mix your own drinks in your cabin and save some money from tipping a bartender, too.
2. Beverage Packages
Most cruise lines offer beverage packages for $50-80 per day that are all-inclusive, so you can order whatever you want and never worry about a bill. If fact, Carnival just expanded its beverage package to include all alcoholic drinks under $50; soda; specialty coffee, lattes, and cappuccinos; and other drinks such as juices, coconut water, gatorade, etc. Make sure to read the fine print, though, as each line differs in what its packages may offer. For example, on most lines, everyone in the same cabin that's old enough must purchase the beverage package, while kids in that cabin must purchase a soda/nonalcoholic package.
3. Liquor Tastings
Check your daily cruise itinerary for when the ship hosts a liquor tasting, and be sure not to miss it. The hosts are always more than generous with giving you all the shots – I mean, tastings – that you request, and they never seem to mind whether or not you even end up buying a bottle (but of course you usually do, and why not? It's duty free!).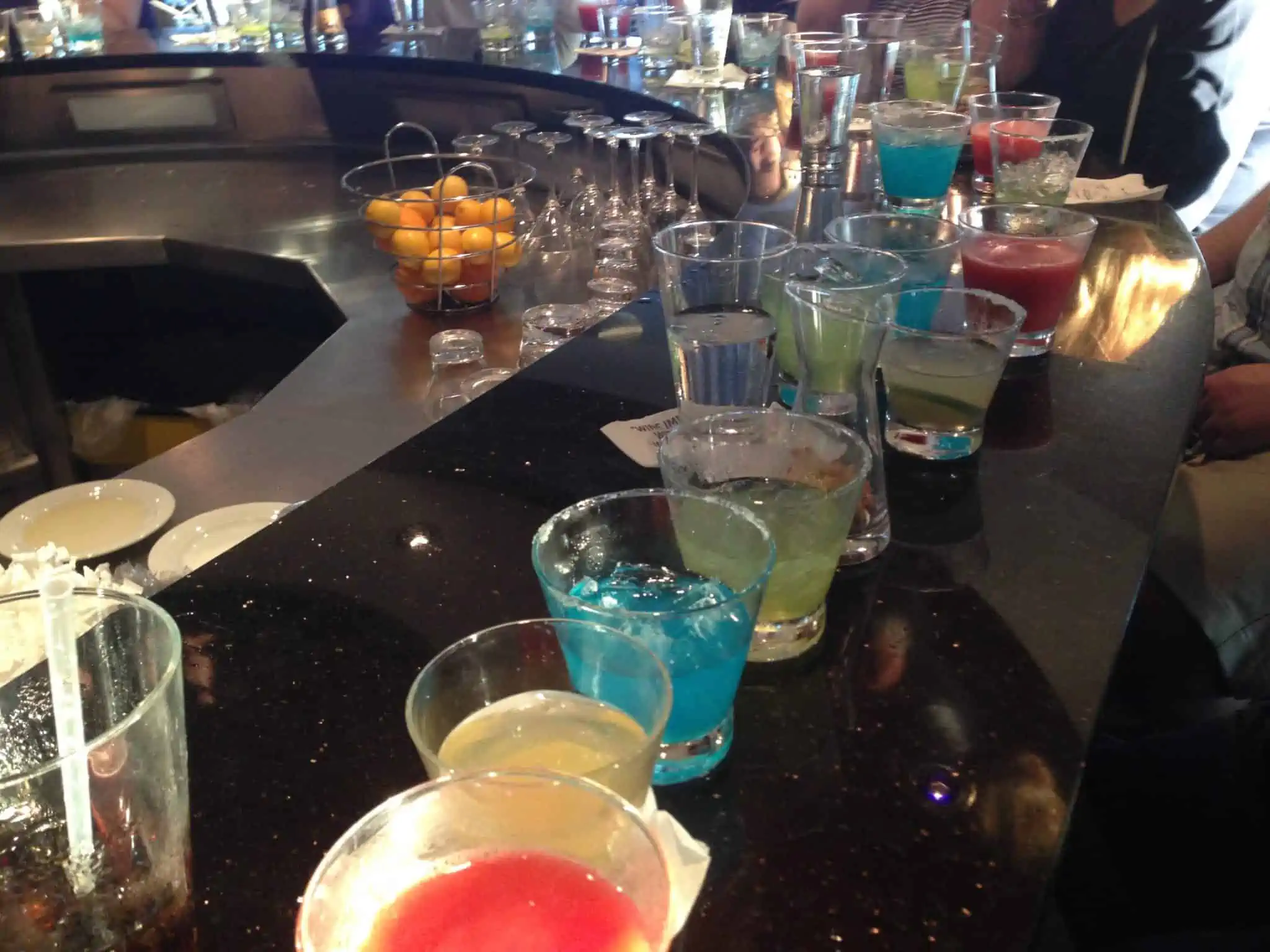 4. Drink Up in Port
A lot of shore excursions and all-inclusive beach breaks offer an open bar. Drink up! If the drinks are unlimited, they're usually not very strong, so take advantage of them. Frozen drinks tend to be even less strong, so stick to bottled beer and wells to really get your money's worth. And even if you're just hanging out in the port, it's easy to find a local bar or restaurant port serving cheaper drinks than the ship.
READ MORE: The Pros and Cons of Future Cruise Credits
5. Mixology Class
If you've cruised on a Carnival ship with the beloved Alchemy Bar, you may have heard of the mixology class offered by Carnival's "cocktail specialists." The mixology class is just $20 and gets you four martinis and two shots in addition to valuable cocktail knowledge. What's that saying? Give a man a drink, get him tipsy for a day; teach a man to mix the drink, keep him tipsy for a lifetime.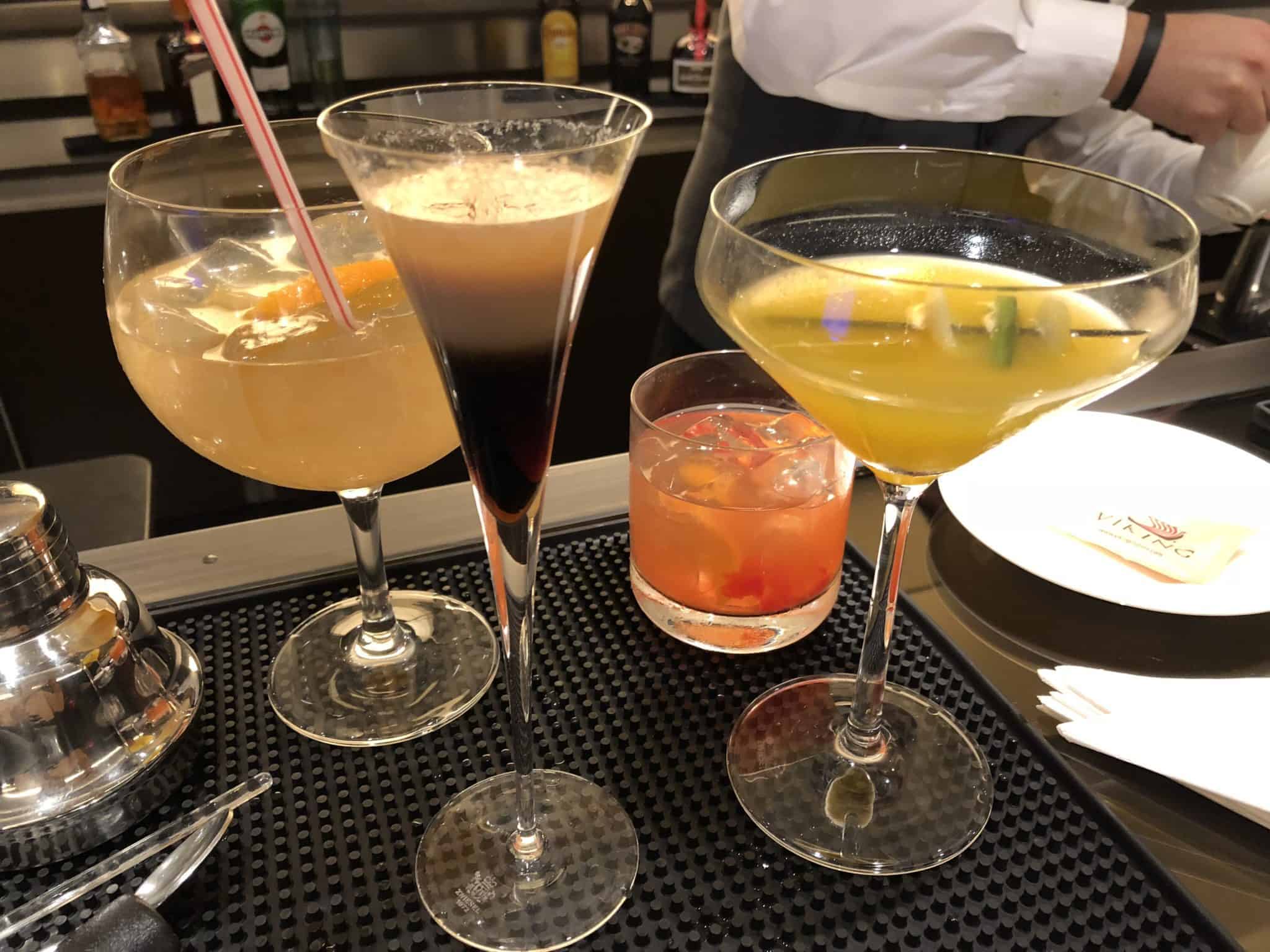 6. Bring Wine Onboard
Don't forget that a lot of cruise lines let you bring one bottle per person aboard. It'll be a lot cheaper going to Total Wine or your local grocery store rather than paying cruise line prices.
7. Gift Cards
If you know you're cruising in advance and it's a special occasion, have people buy you cruise line gift cards instead of presents. This way you can use the gift card as a bar card. But you don't have to celebrate a special occasion for this to work; you can buy the gift cards yourself in advance and essentially have your onboard expenses paid for. Who doesn't want their vacation paid for in full?
How do you drink cheap on a cruise?
READ NEXT: 6 Cruise Ship Spots With Gardens & Greenery
Featured Photo: Flickr/Madonovan
Pin this! ↘︎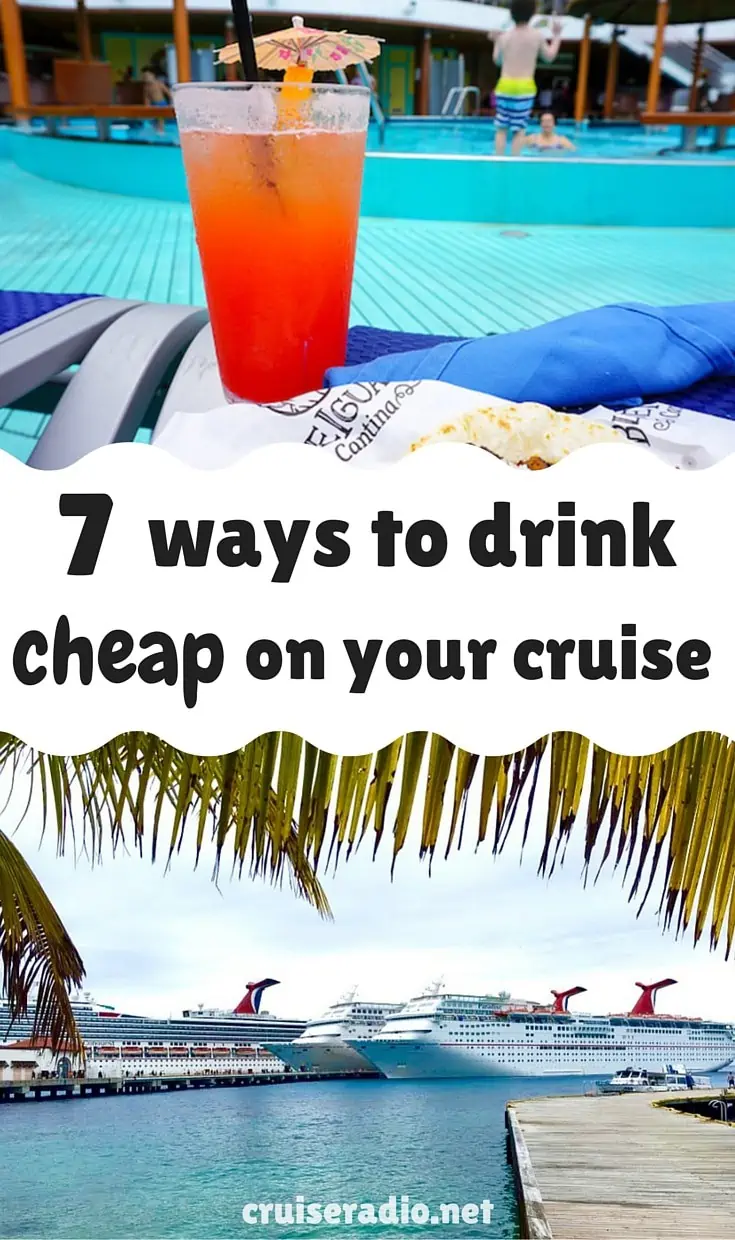 This article was updated in October 2021.