Carnival's newest ship, Carnival Vista features an entirely unique atrium centerpiece.  It's basically a large, funnel-shaped screen that can display anything the cruise line wants, and each day the dreamscape – the image displayed – changes.  Here, we've rounded up nine beautiful dreamscapes from our recent cruise aboard the ship, for your viewing pleasure.
1. Grass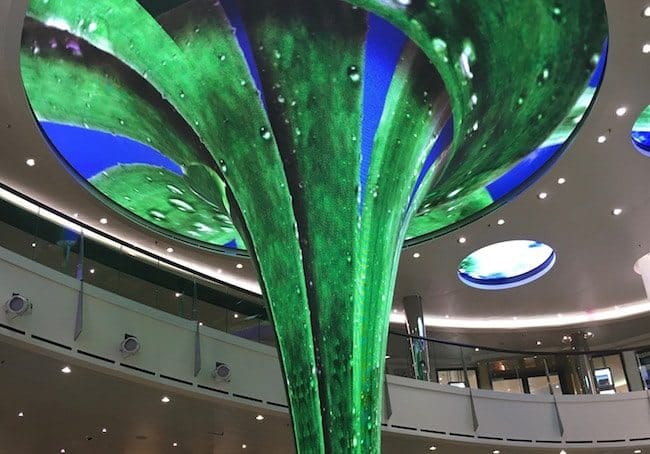 To me, this dreamscape appears to be luscious grass, just touched by perhaps a rain shower or the early morning dew.
2. Ocean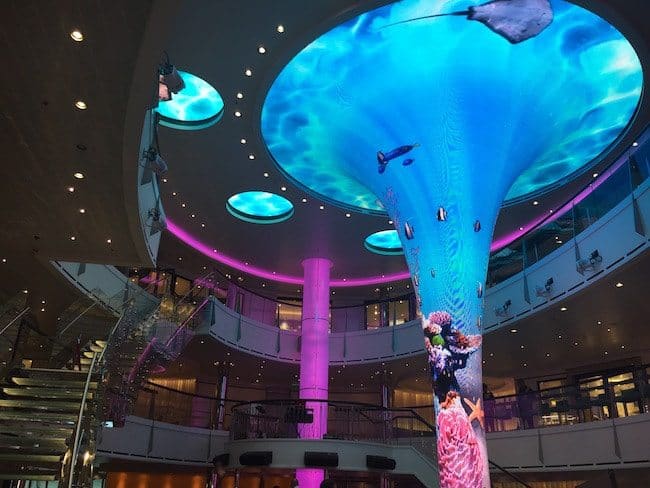 Head under the sea with this enchanting dreamscape, filled with fish and other ocean wildlife.
3. Chandelier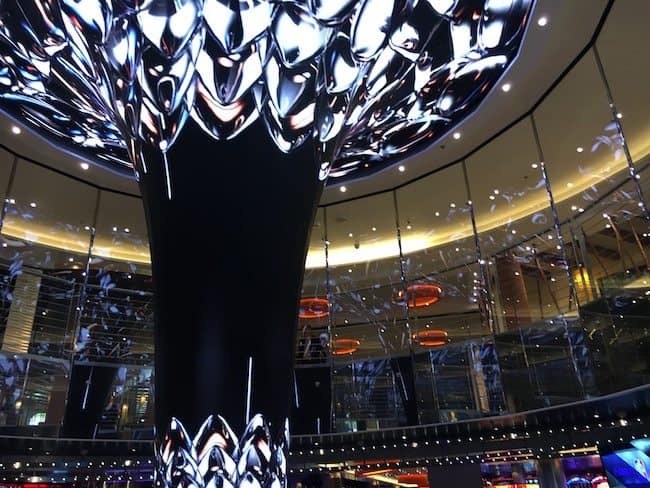 Correct me if I'm wrong, but this appears to be reminiscent of a sort of metallic-looking chandelier.  Either way, I think it's beautiful and very classy.
4. Wood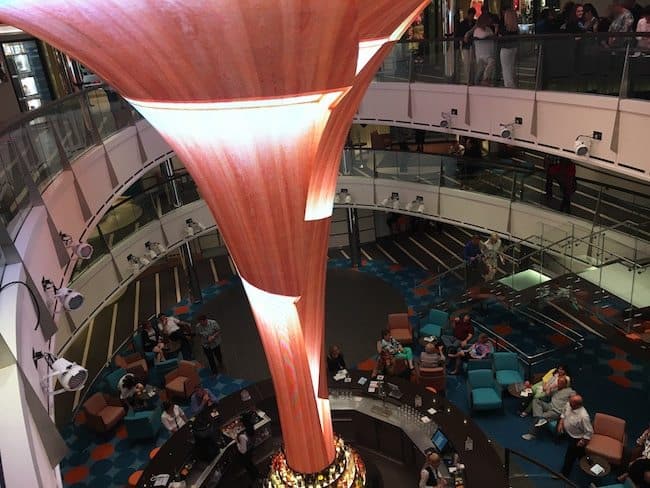 This one I'm entirely not sure about – I can't really tell what it is.  It may be wood with light at the top, or some sort of plant.. but whatever it is, it's pretty!
5. Plant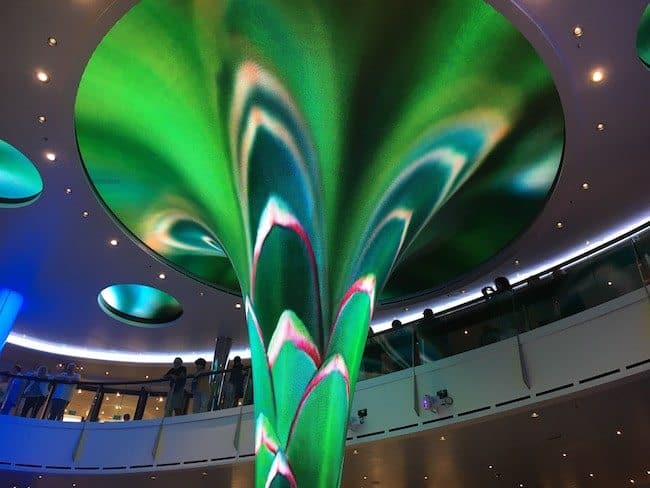 These look like bunched-together leaves to me, on some sort of tropical plant.  Very green!
READ MORE: 35 Carnival Vista Tips
6. Galaxy

This intergalactic dreamscape is everything galaxy and stars.  Head to outer space for a moment while gazing at this masterpiece.
7. Architecture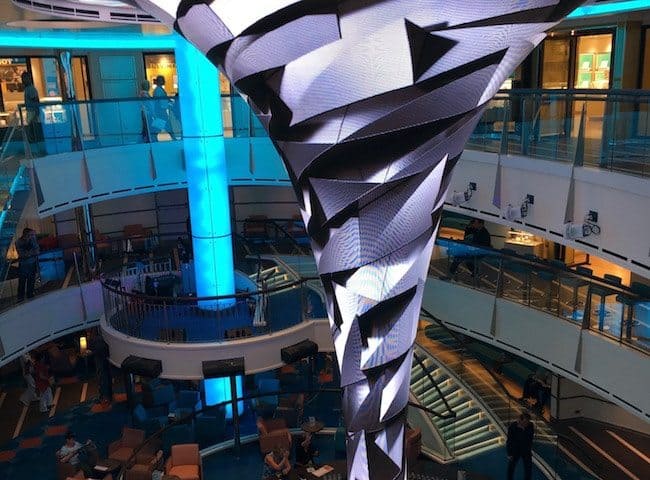 This piece looks very modern and architectural to me.  Like pieces of metal adorning a contemporary building of some sort.
8. Beach

Bring on the beach!  This dreamscape has all of the tropical oasis points covered – palm trees, blue sky, ocean, and sand.
9. Water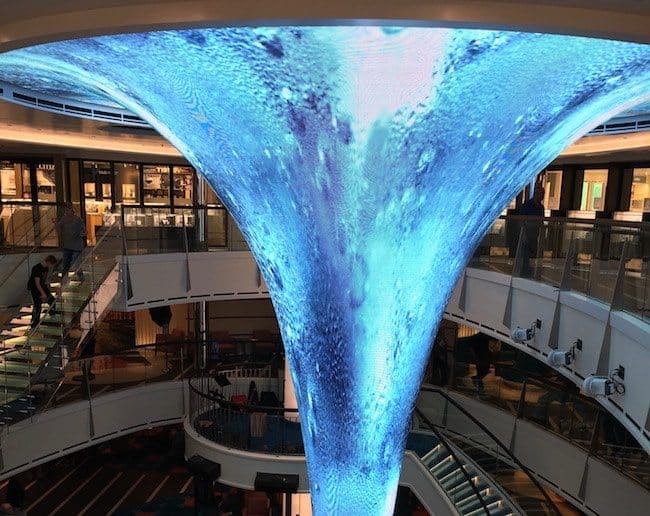 It's just refreshing to look at, don't you think?  This could represent so many things – a cold glass of ice water, a warm shower, an afternoon rain, I could go on and on!
Feature photo: Carnival Cruise Line/Andy Newman
Pin this!