Vacations can be pricey, and although we are always trying to save money on unnecessary items, some things should not be discounted. Here's a list of things that you might want to consider splurging on for your Alaska cruise, along with a few reasons why they're worth it.
1. A Balcony Cabin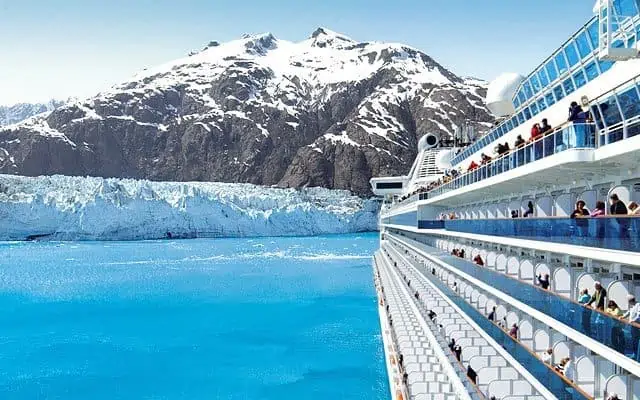 Balconies are always a nice luxury, but not a necessity when cruising. If you decide to book an Alaskan cruise, it's highly recommended to book a balcony stateroom. There are so many opportunities to relax and take in sights; you're going to wish you had the luxury of doing it from the comfort of your own room. One of my favorite parts of Alaskan cruising is coffee and fresh cool air in the mornings while lounging in my cabin.
2. A Camera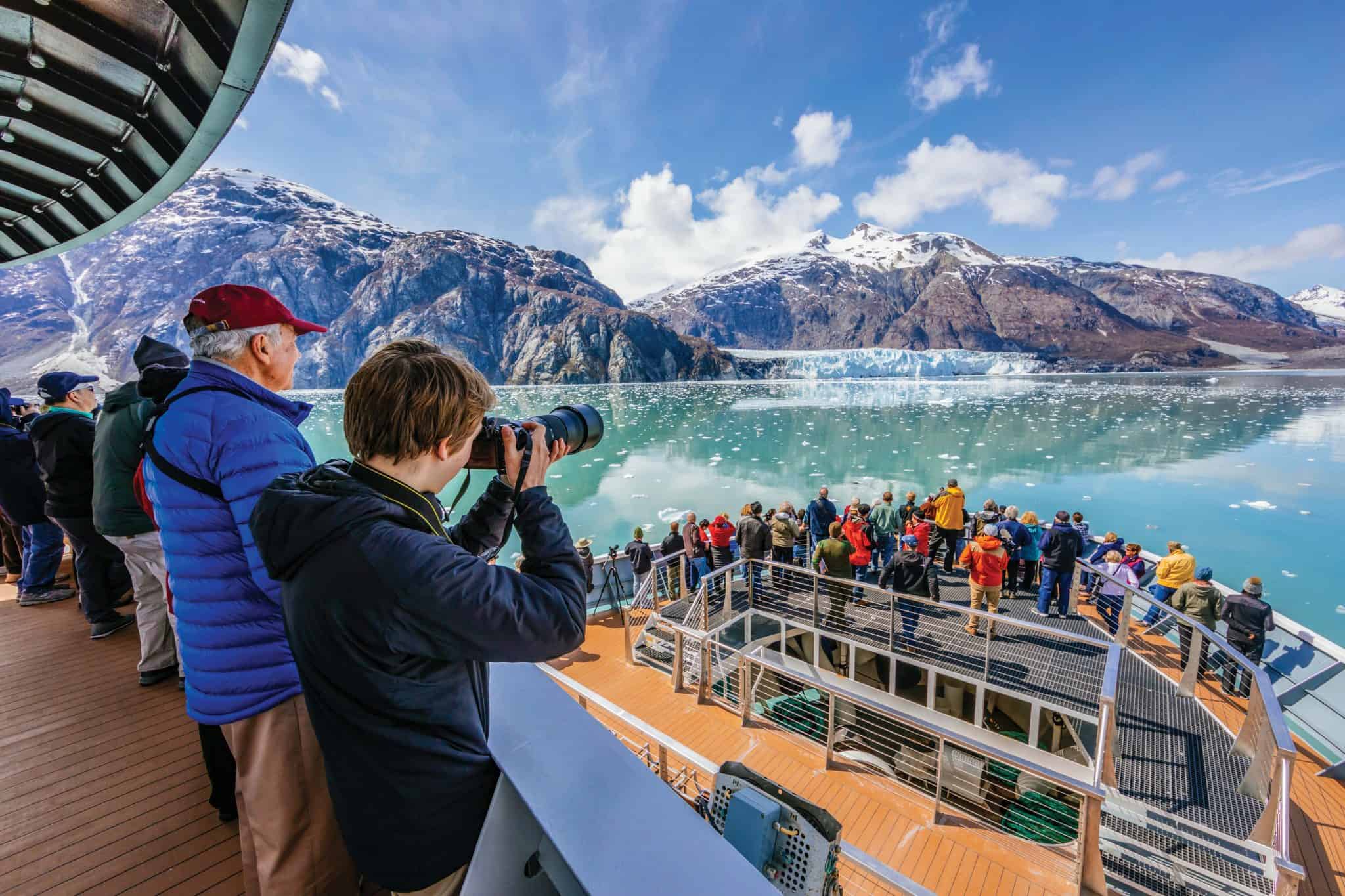 With so many photo opportunities on board and in port, you're going to want to make you capture all the wonderful views and great memories throughout your trip. If you're really into photography, or even if you aren't, definitely bring a nicer camera (if you have one) with a nice zoom to capture all the wildlife.
3. Binoculars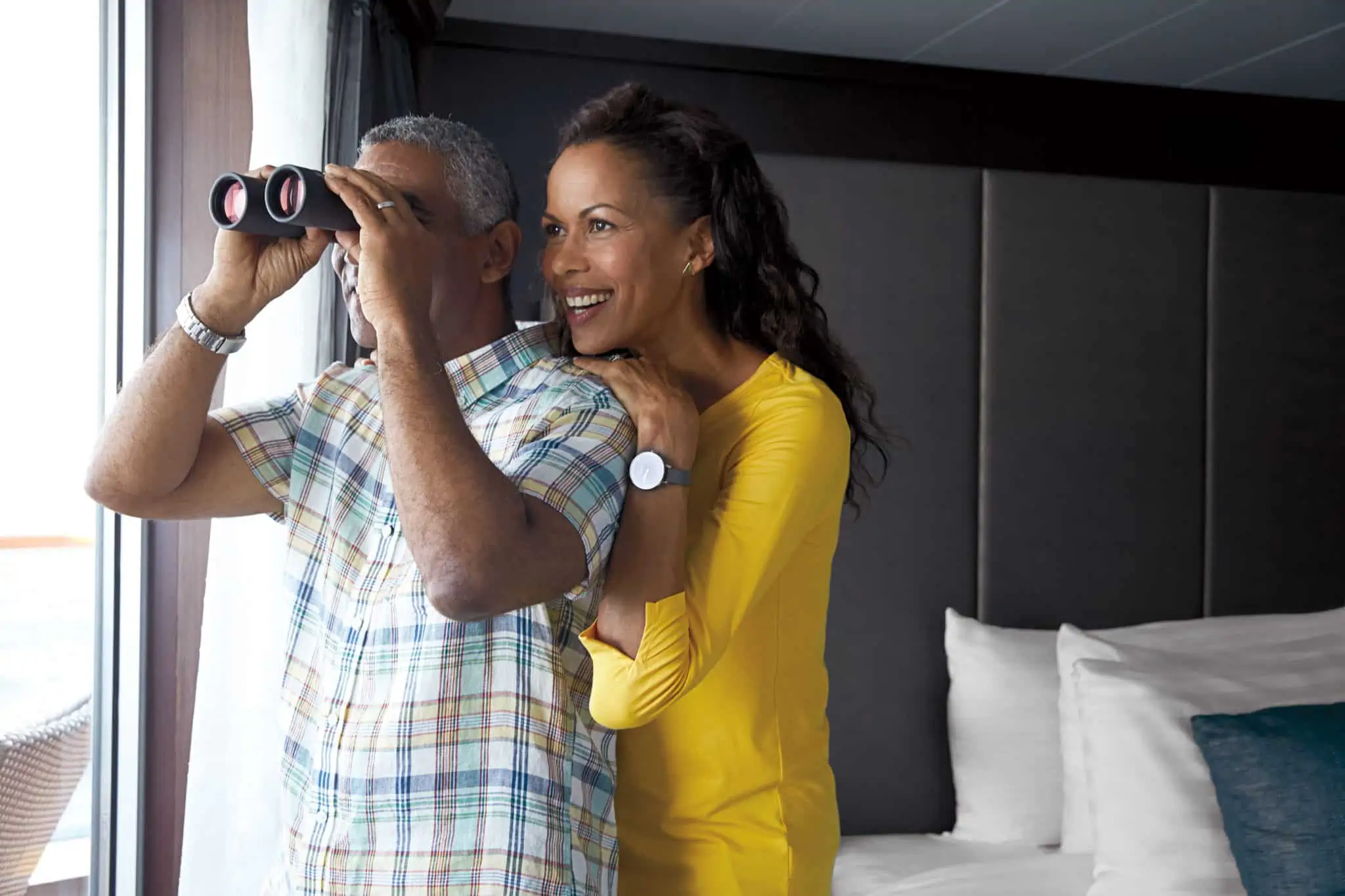 Whale watching is an exciting and constant activity that keeps everyone entertained while onboard. Binoculars can come in handy as you skim the waters for spouts of water or a fin. Unless you get the pod of whales that are right next to the ship, you're going to want a pair of binoculars to get the best visuals. Binoculars are also useful for viewing wildlife along the shore as well, such as bears or moose.
If you don't have binoculars or don't want to take up precious room in your luggage for them, check your cruise line's website to see if your ship includes binoculars in your cabin. Some lines and ships — particularly expedition voyages or those that regularly sail in scenic locales like northern Europe or Alaska — have them available in every cabin.
READ MORE: Top 12 Things You'll Need For An Alaska Cruise
4. Excursions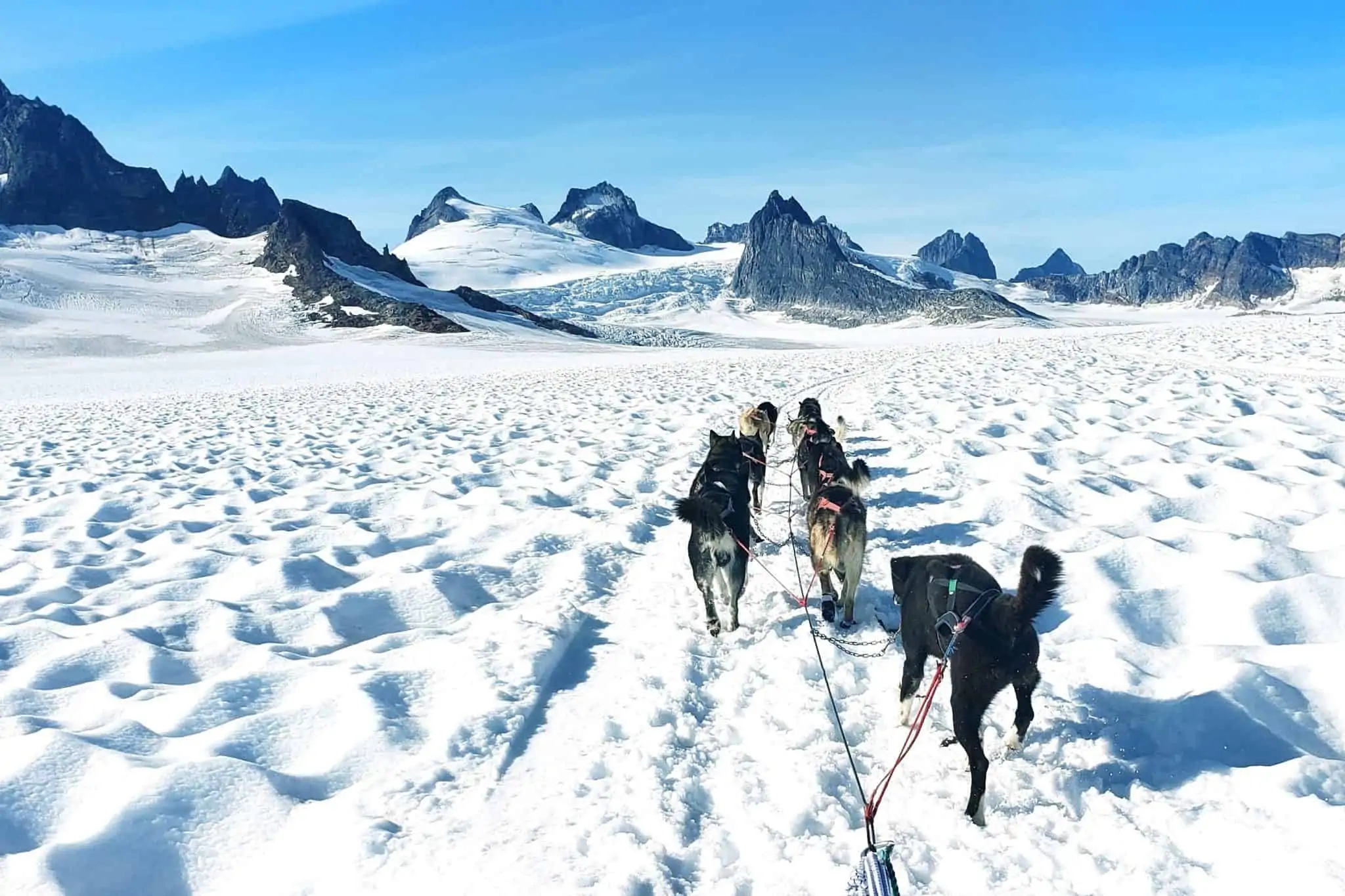 As you skim the list of excursions, the first thing you might notice is the price. Yes, excursion prices are higher than other cruise adventures you might have gone on, but these excursions are bucket list-type activities that you might only get the chance to do in Alaska. Dog sledding, helicopter rides over glaciers, and whale-watching boat rides are all examples of exciting excursions offered. You want to make sure you get the most out of your trip and not leave wishing that you had booked the excursion you really wanted.
5. A Light Rain Jacket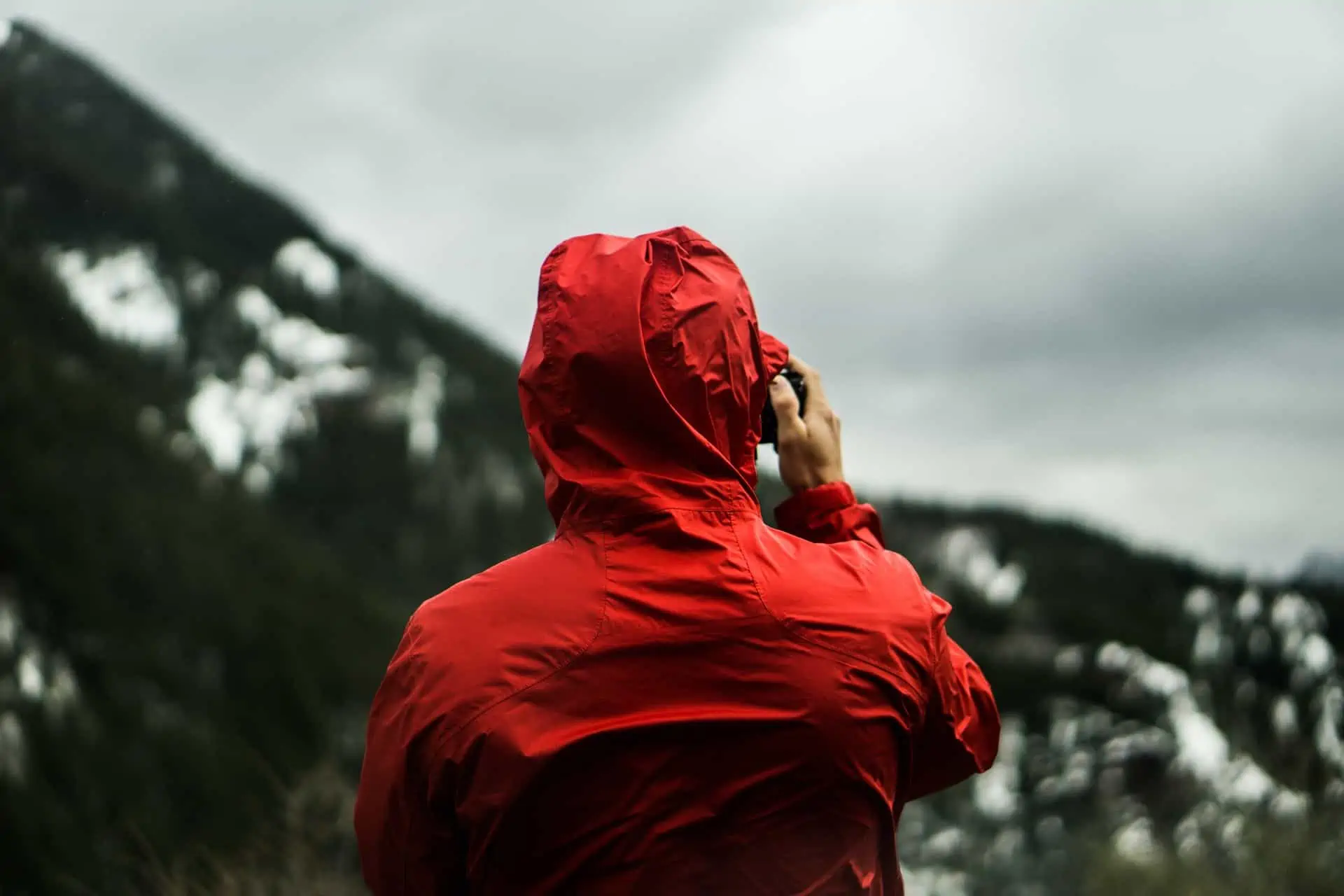 It is not unlikely that you will encounter some rain. A light, hooded rain jacket is a great investment to keep you dry so nothing stops you from enjoying the activities offered in port or on the ship. An umbrella will likely be useful as well.
6. Pre-Cruise Hotel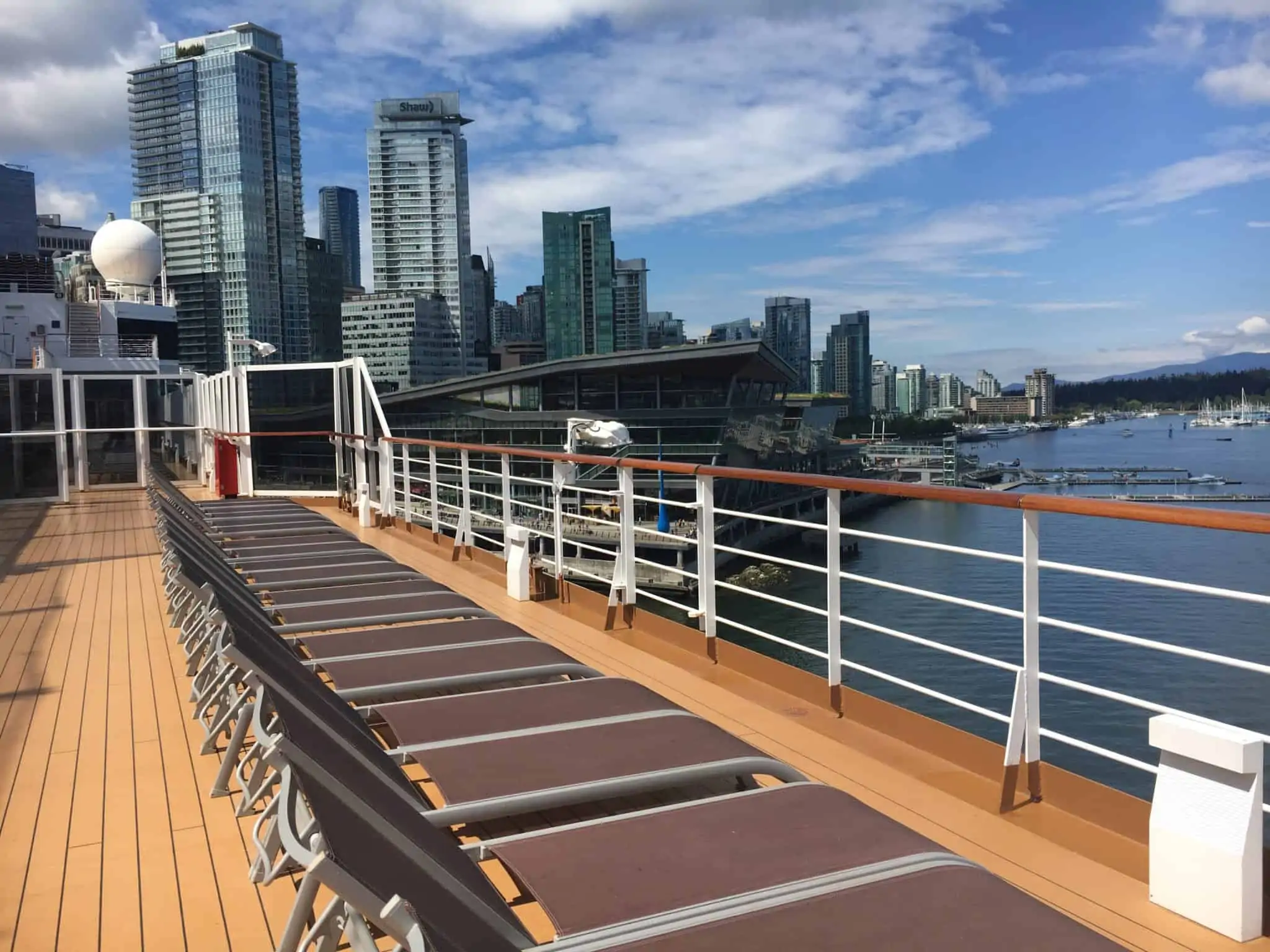 Almost everyone flies in for an Alaskan cruise, whether you are leaving from Seattle, Vancouver, San Francisco, or Seward. To avoid stress with layovers and canceled flights, I highly recommend flying in a day early and booking a hotel for the night. Not only does it give you time to relax before your trip and take stress off, but all four ports are exciting and beautiful cities to explore. If you want even more pre-cruise time there, fly in two or three days ahead of time!
READ MORE: 8 Ways To Involve Your Kids In Planning Your Family Cruise
7. Comfortable Shoes and Attire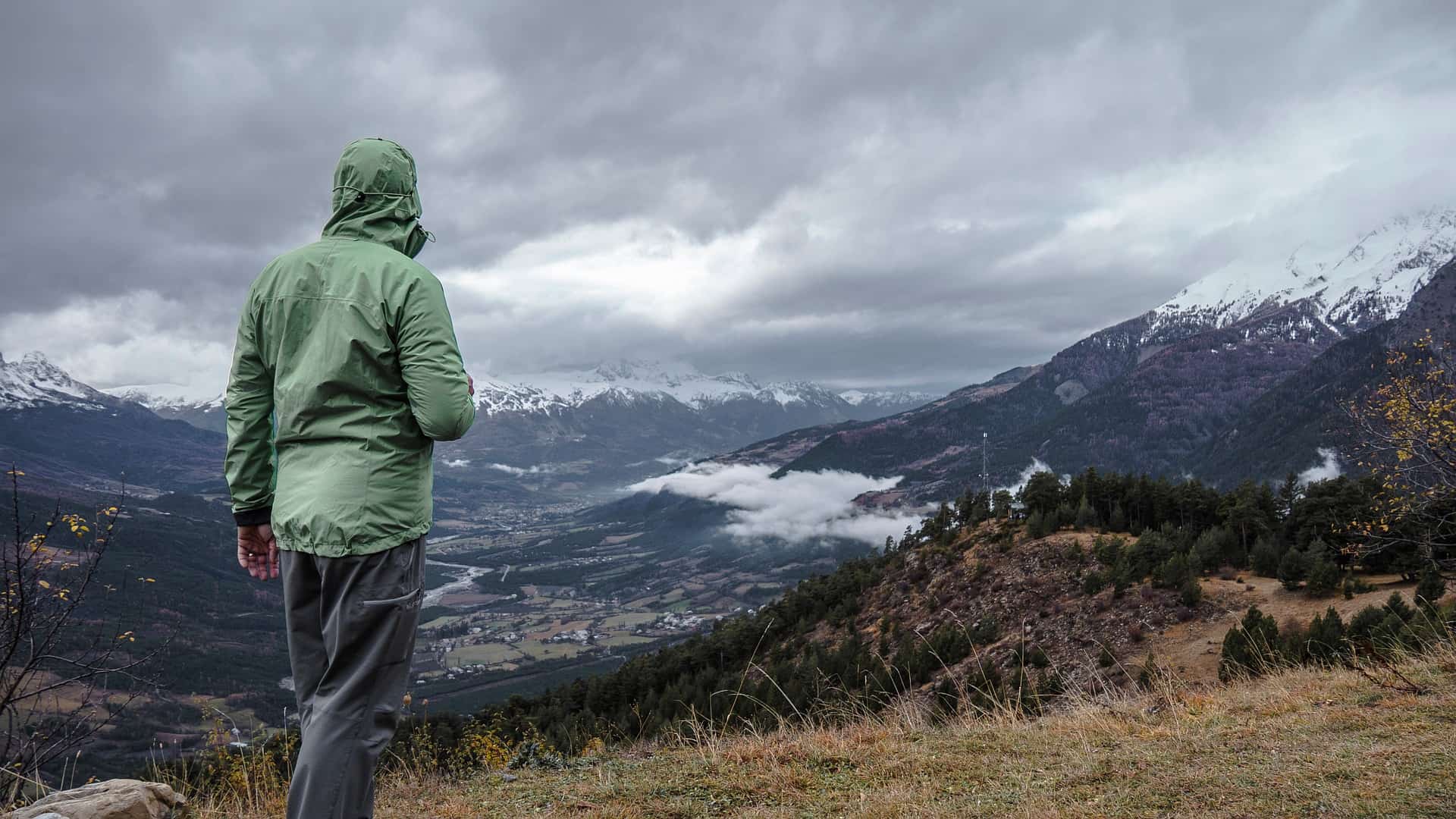 There are a lot of walking opportunities around the ship and when in port. You are going to want to make sure you have a comfortable pair of shoes and comfortable clothing. Decks are often wet from the misty air or rain, so make sure your shoes have good treading. Also, when booking excursions, keep in mind the types of clothing and shoes you might need. Comfort generally triumphs over style on cruises in Alaska.
8. Spa Treatment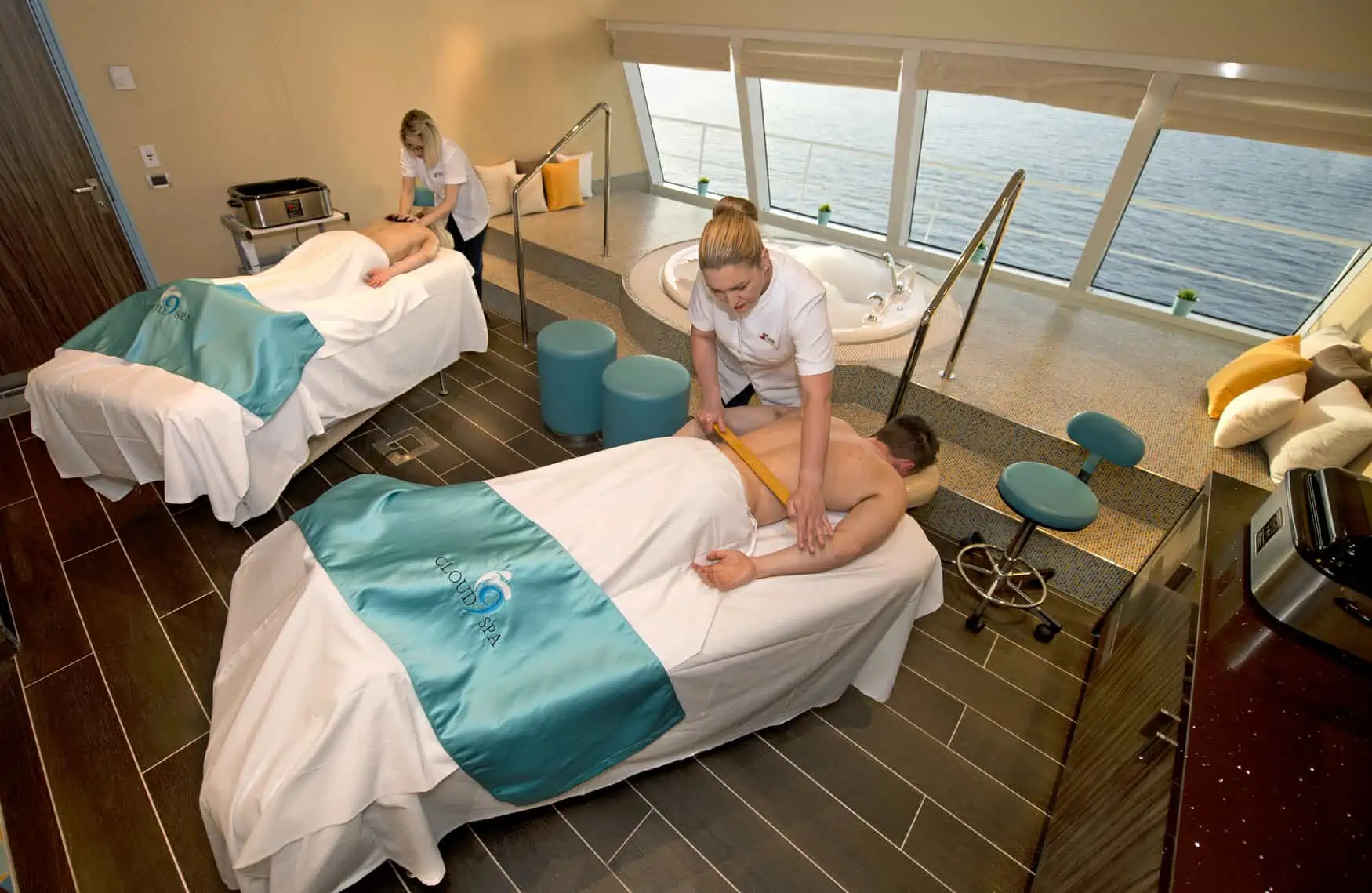 Sore feet and muscles from running around in ports? Book a spa treatment, such as a massage, to unwind during a sea day. The spa on your ship will offer numerous packages to fit your needs, and keep an eye out on the daily newsletter because specials are always being offered.
9. Dining Venues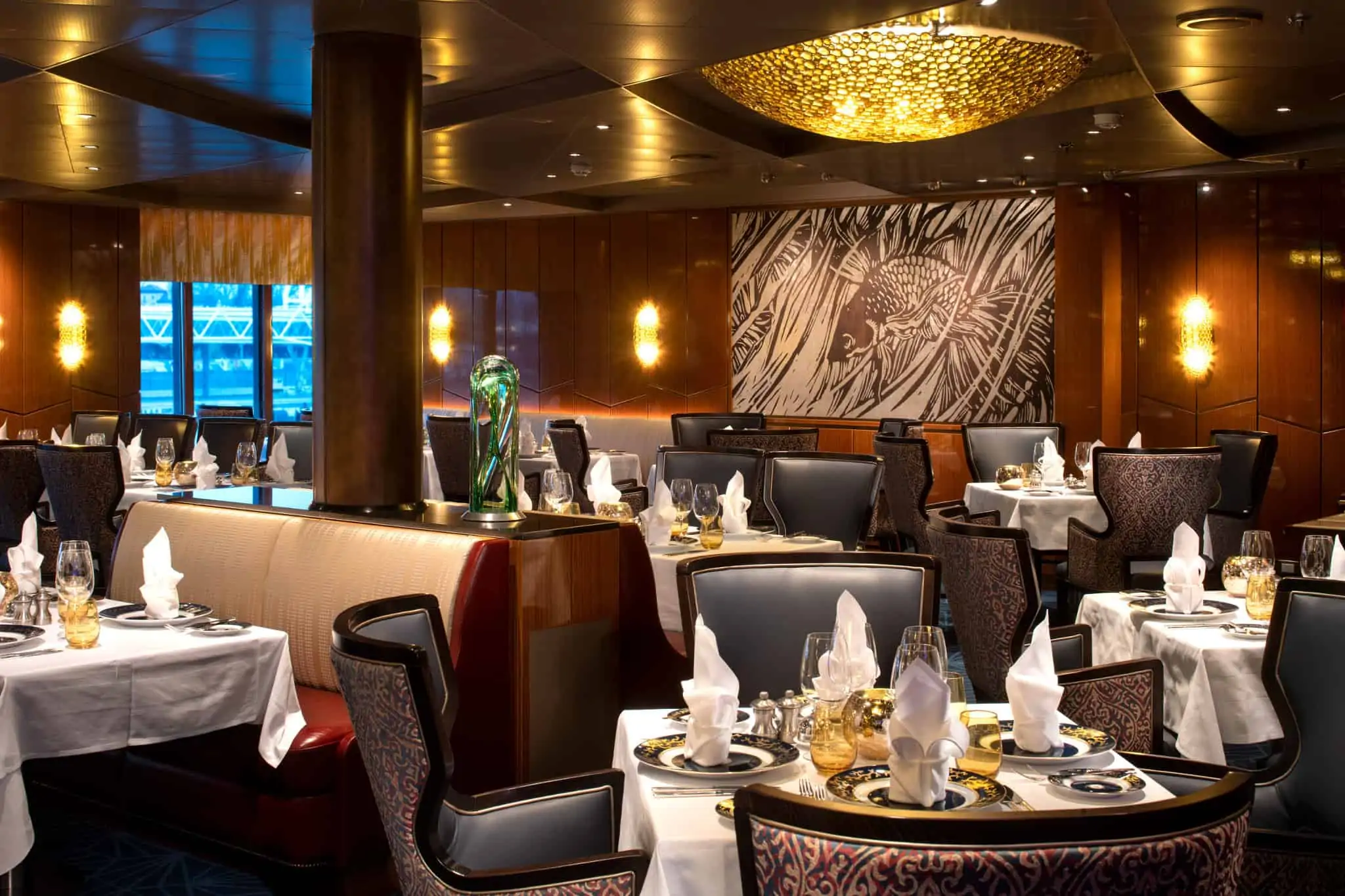 There are always the options to dine in the main dining room or at the buffet. But for such a special cruise, why not splurge one night and have an intimate dinner with a gorgeous view in the steakhouse or another specialty restaurant? It's nice to break away from the crowds and dine with exclusive company, and the food is bound to be fantastic.
What will you splurge on when you book your Alaska voyage?
READ NEXT: Alaska Inside Passage Cruises: What You Need to Know
Pin this!