On a recent cruise, our ship did a double-dip to Carnival Corporation's private island Half Moon Cay. There, I discovered Private Oasis, an octagon-looking covered area on the far left of the beach if you're facing the ocean.
The price starts at $1,999.99 (which varies by season), but when you break it down between 12 guests (or a max of 24 for an added fee), there isn't quite as much sticker shock. If you're wondering what's included at Private Oasis, cabanas, and villas on Half Moon Cay, head over here.
Below are the best photos we've taken when we visited Private Oasis on Half Moon Cay!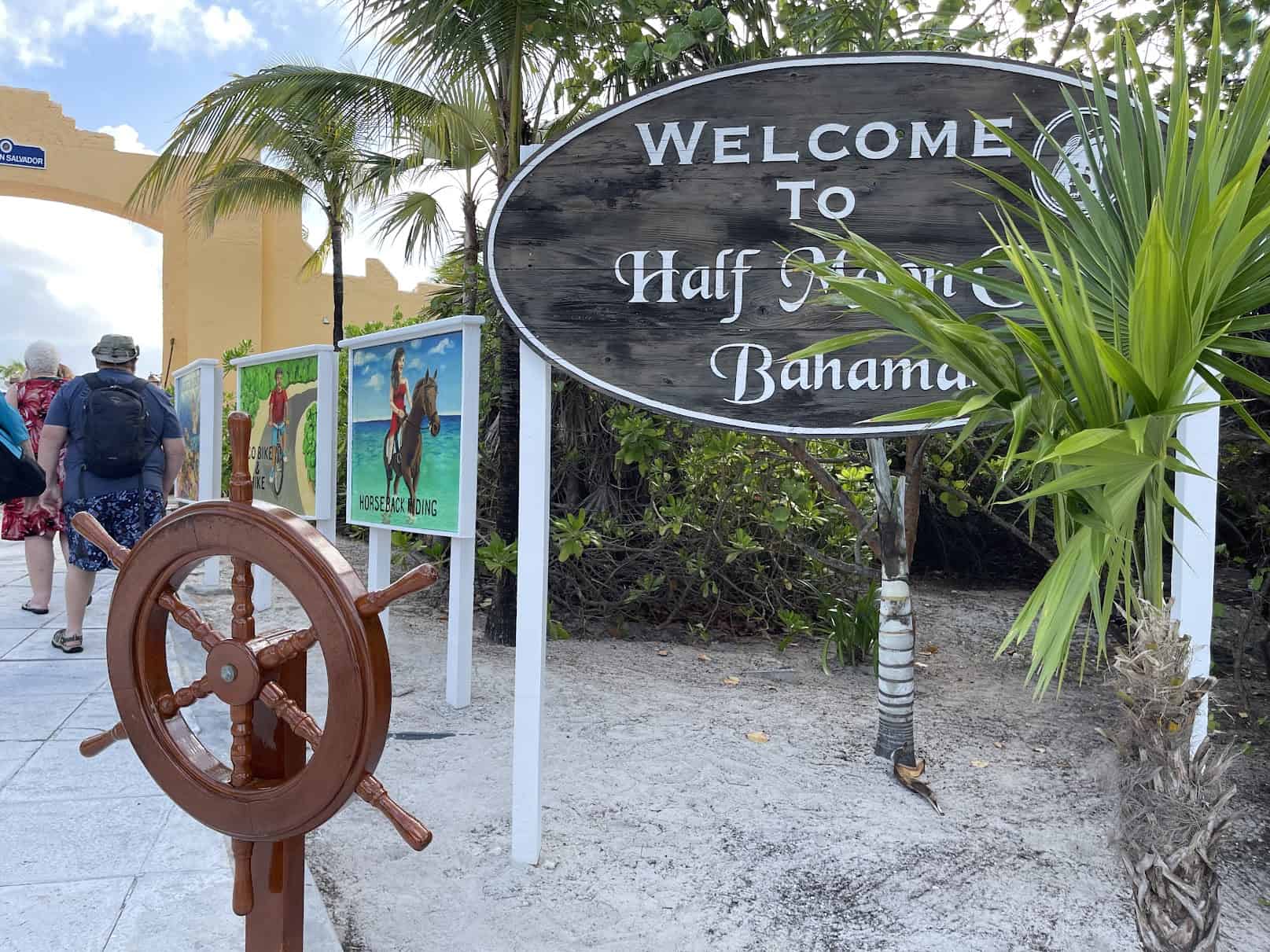 Private Oasis has a lifeguard that's on duty for the safety of all its guests.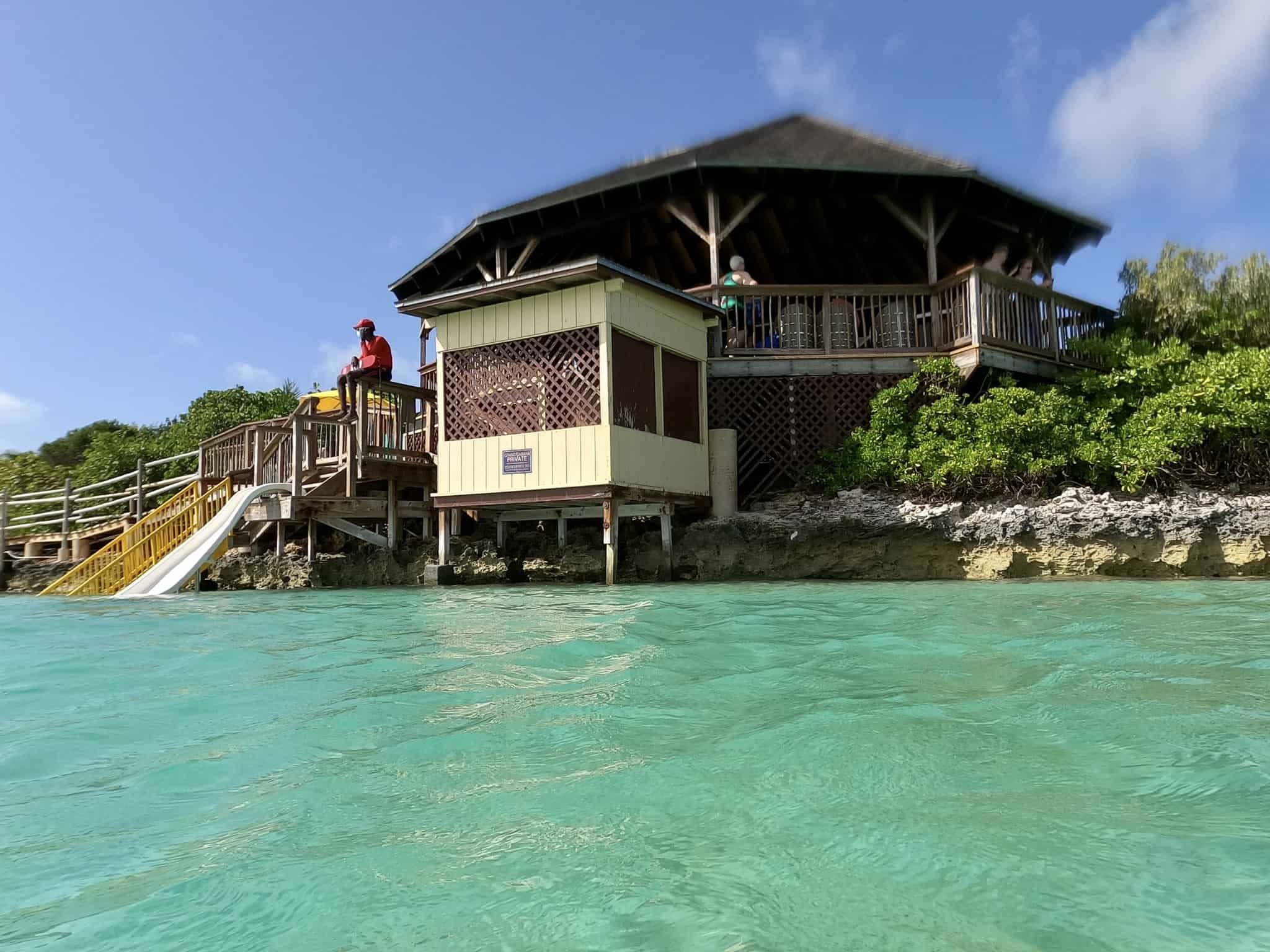 Here's a wooden pathway to Private Oasis, located at the left of the main beach.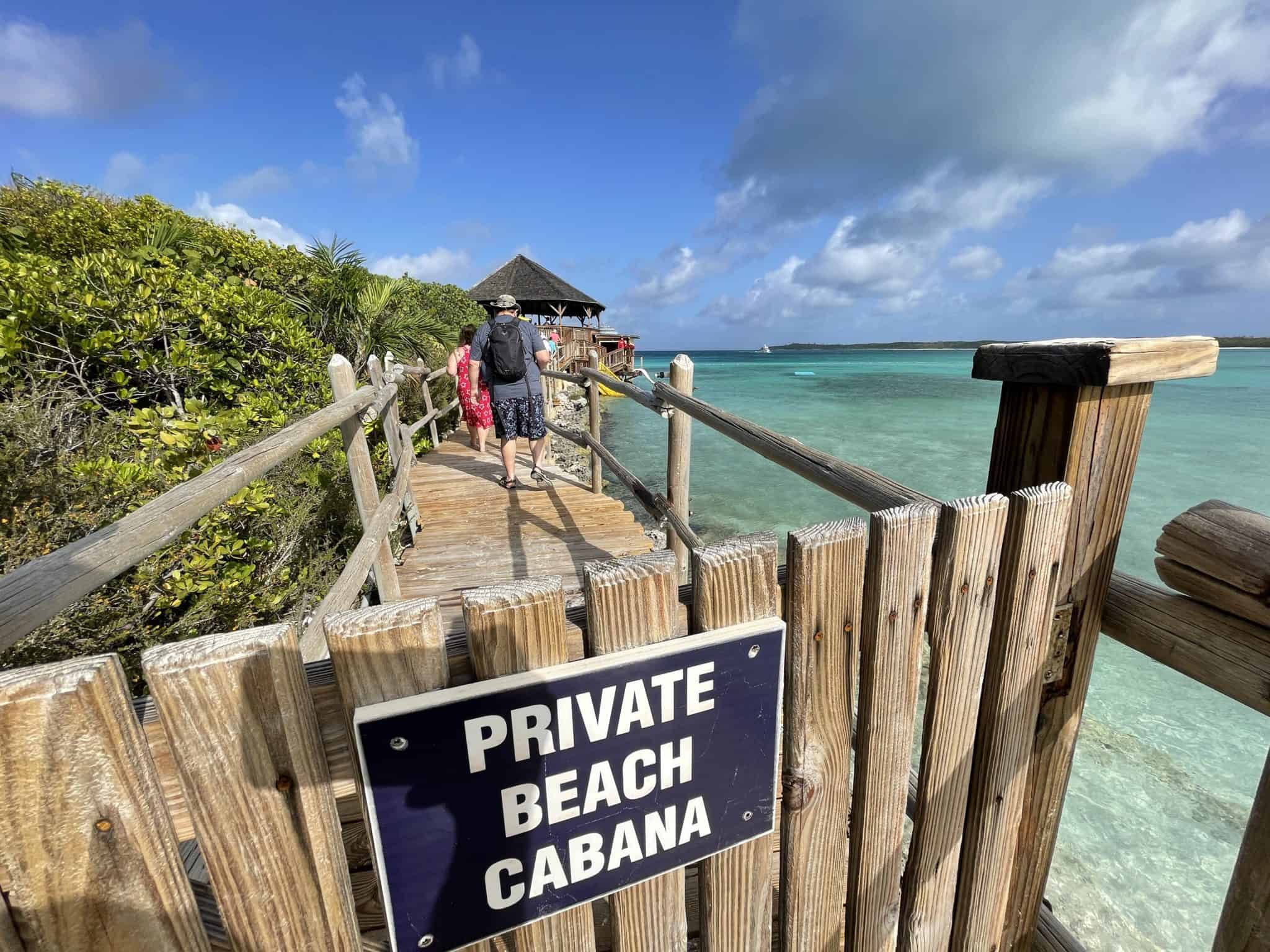 Who could ever tire of that beautiful water?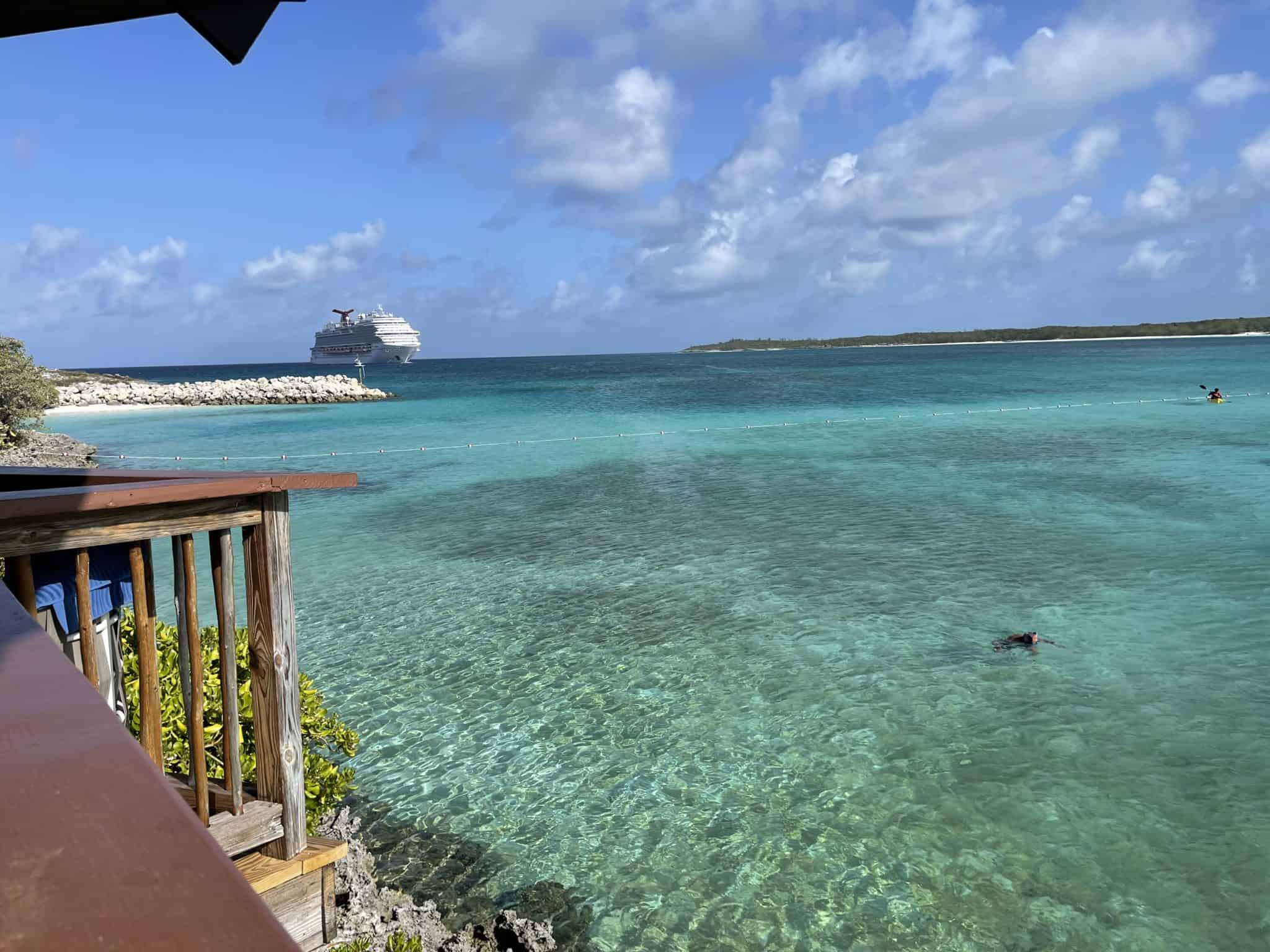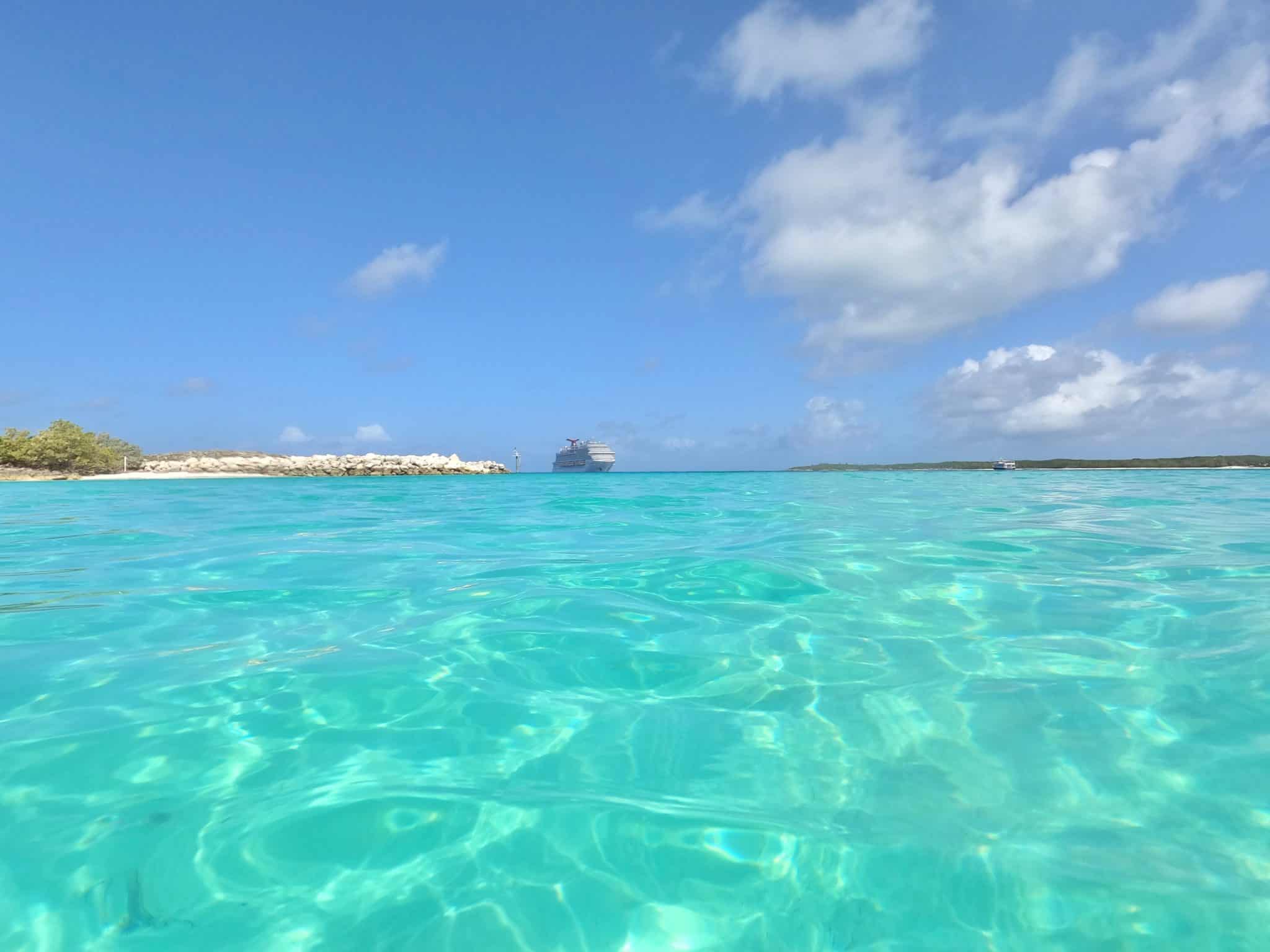 This is a panorama where you can see the yellow staircase at Private Oasis over to the main beach. The water is shallow all the way across.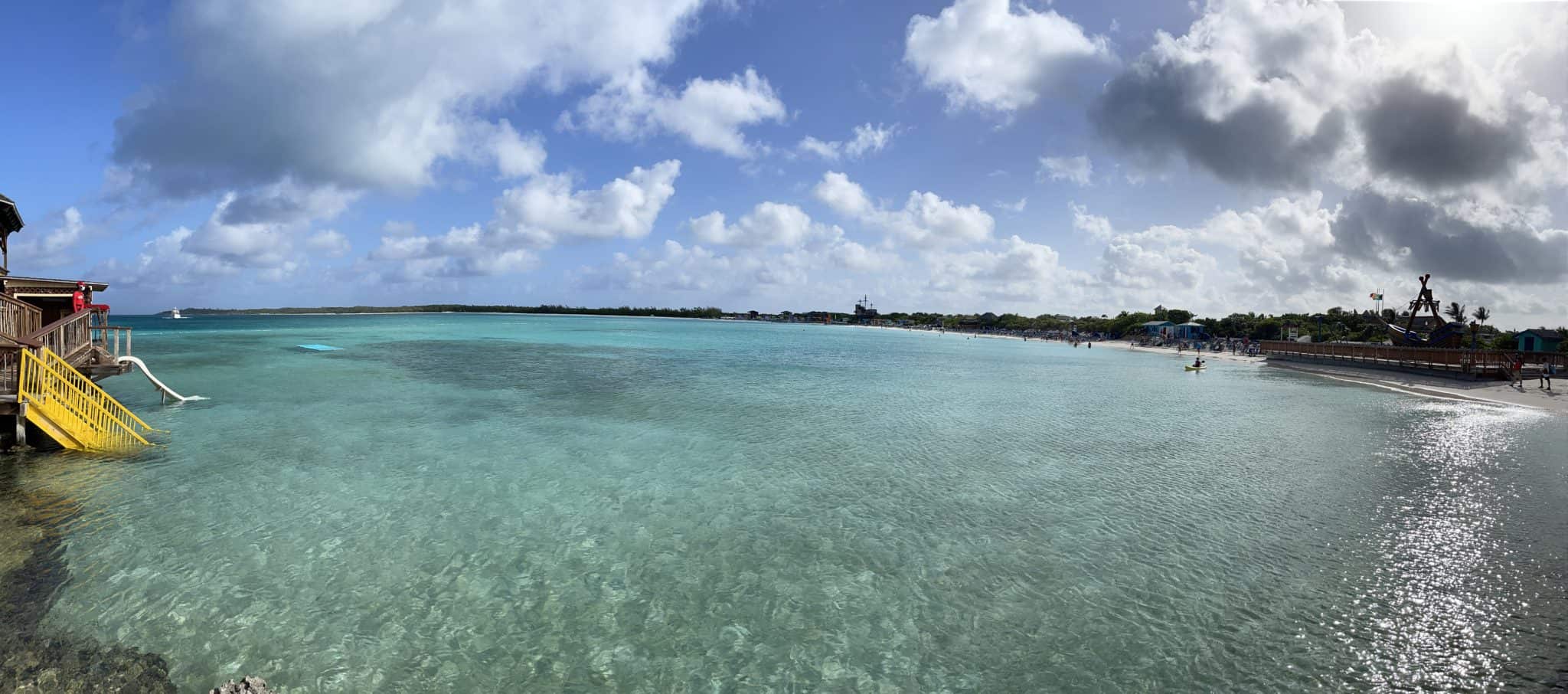 READ MORE: How to Maximize Your Stay at Half Moon Cay [Photos]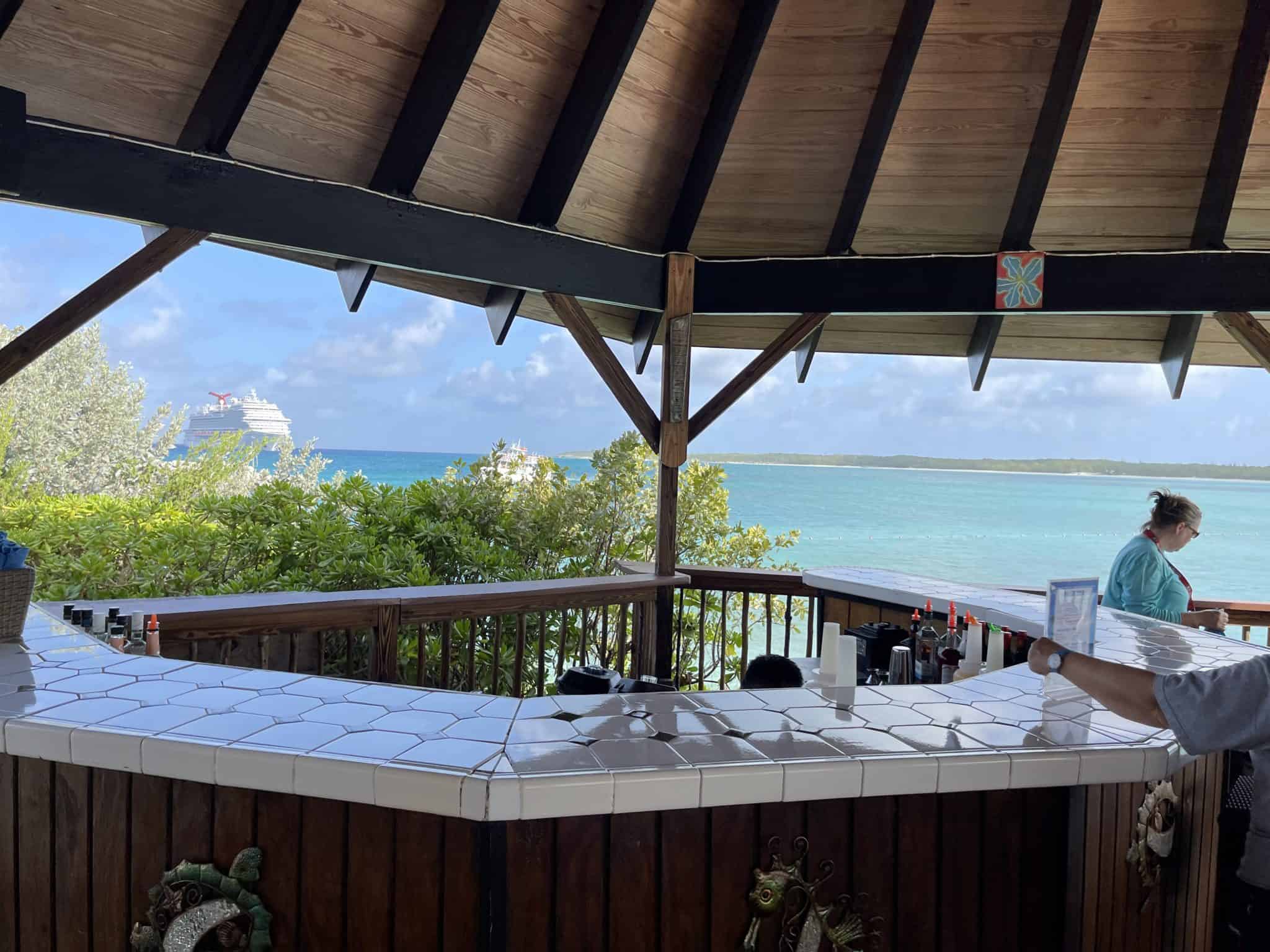 Here are various snacks that greet Private Oasis guests when they arrive.
To the back right, you can see one of the restroom doors. There are also separate restrooms for men and women, as well as indoor and outdoor showers.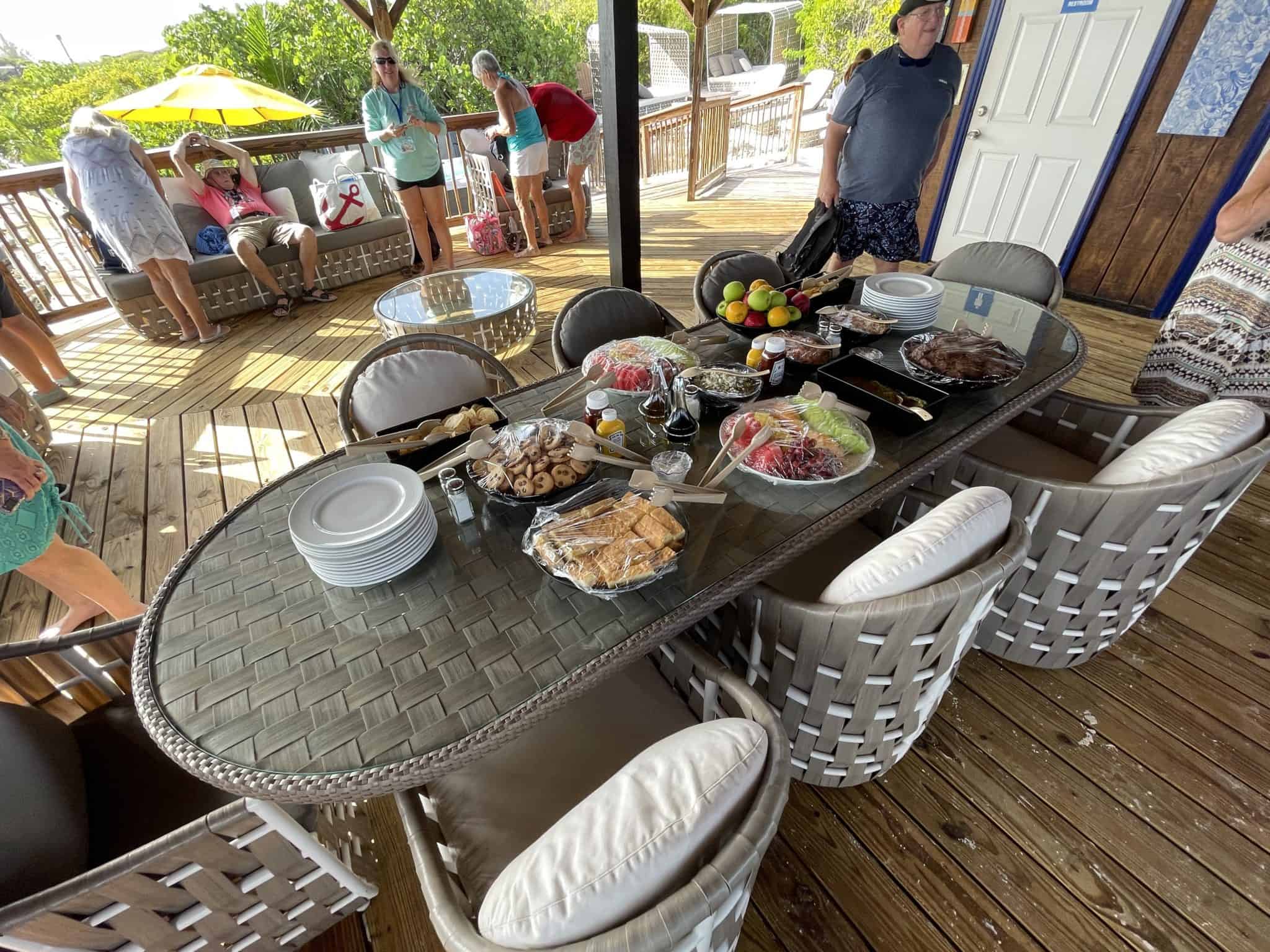 The Private Oasis experience includes a personal chef who prepares a barbecue lunch. There's also a card that shows what's on the menu for the main barbecue lunch on the island and the beverages you can order at Private Oasis.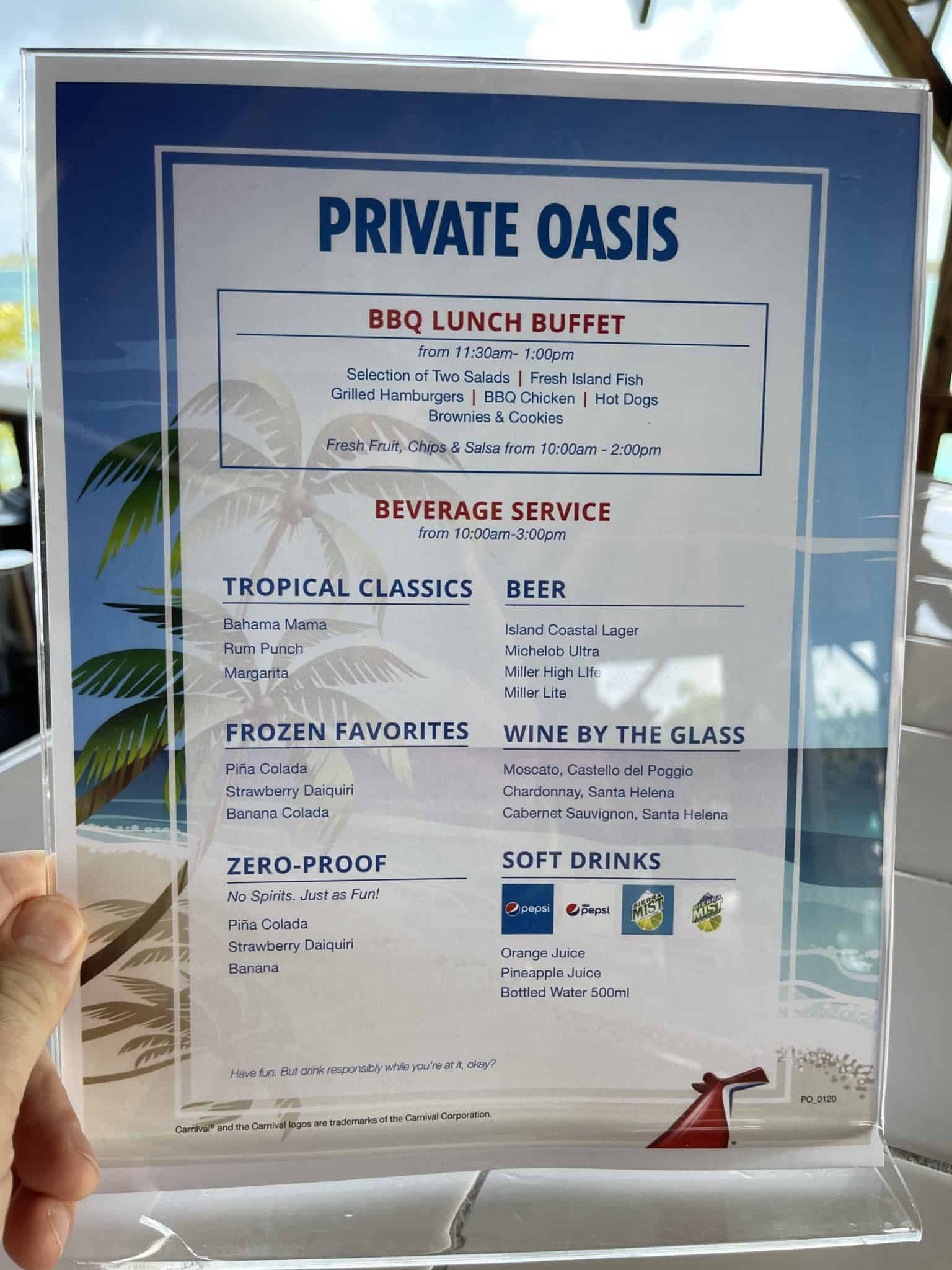 READ MORE: 16 Photos of Half Moon Cay, Bahamas [2021]
The chef is grilling up some tasty lunch!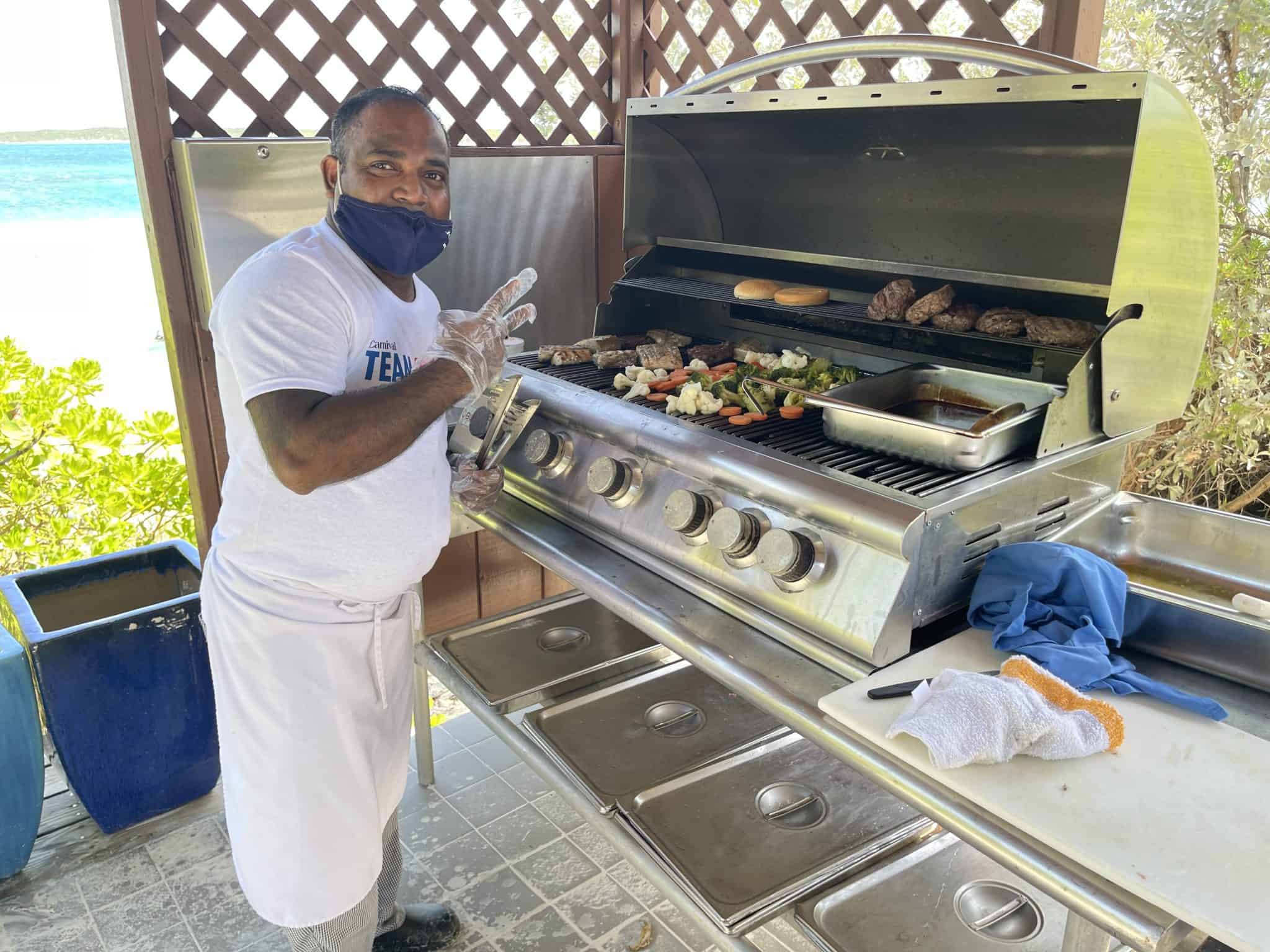 There are also loungers and daybeds next to the building.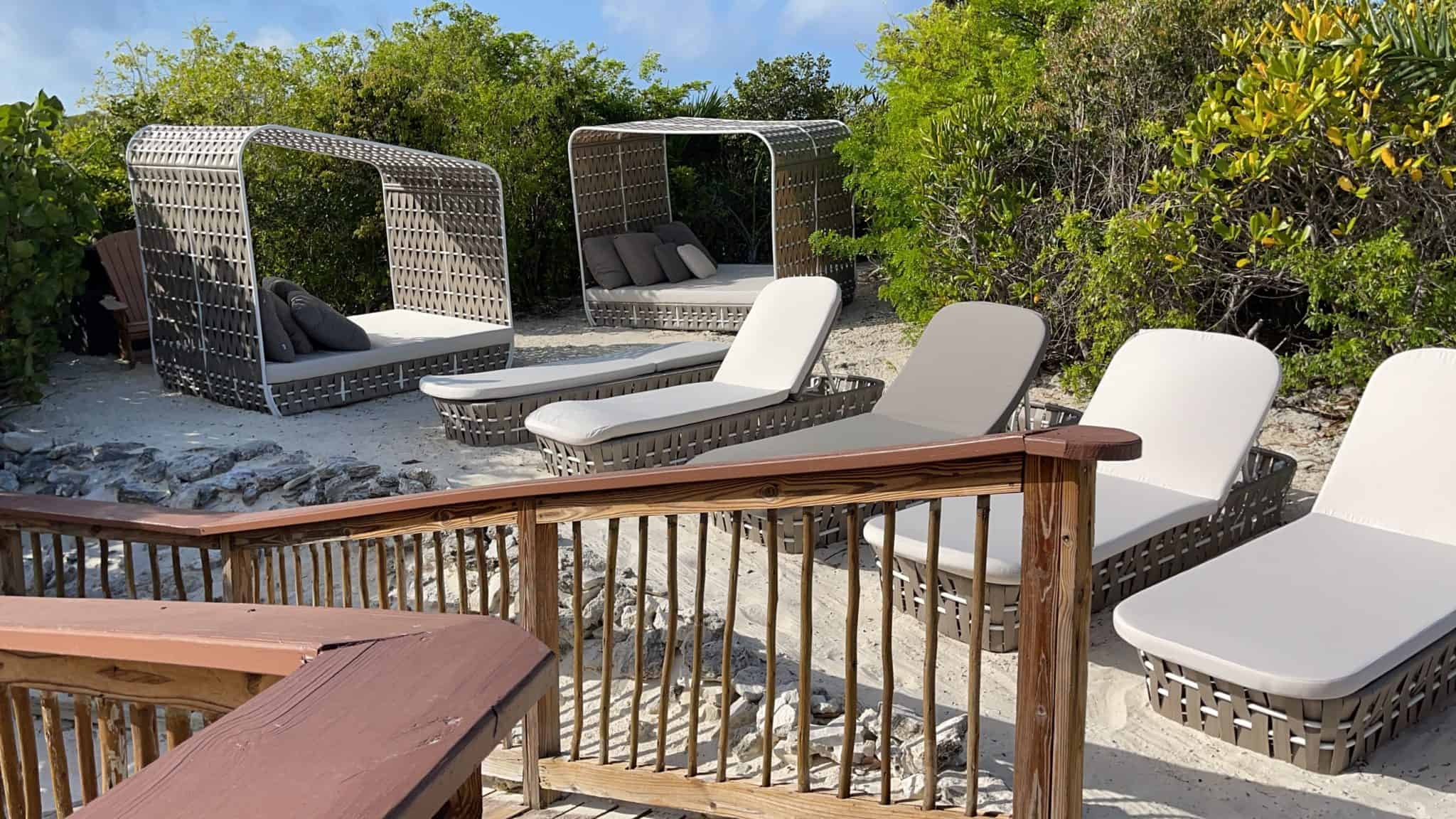 The large deck includes tables, chairs, and an eight-person hot tub.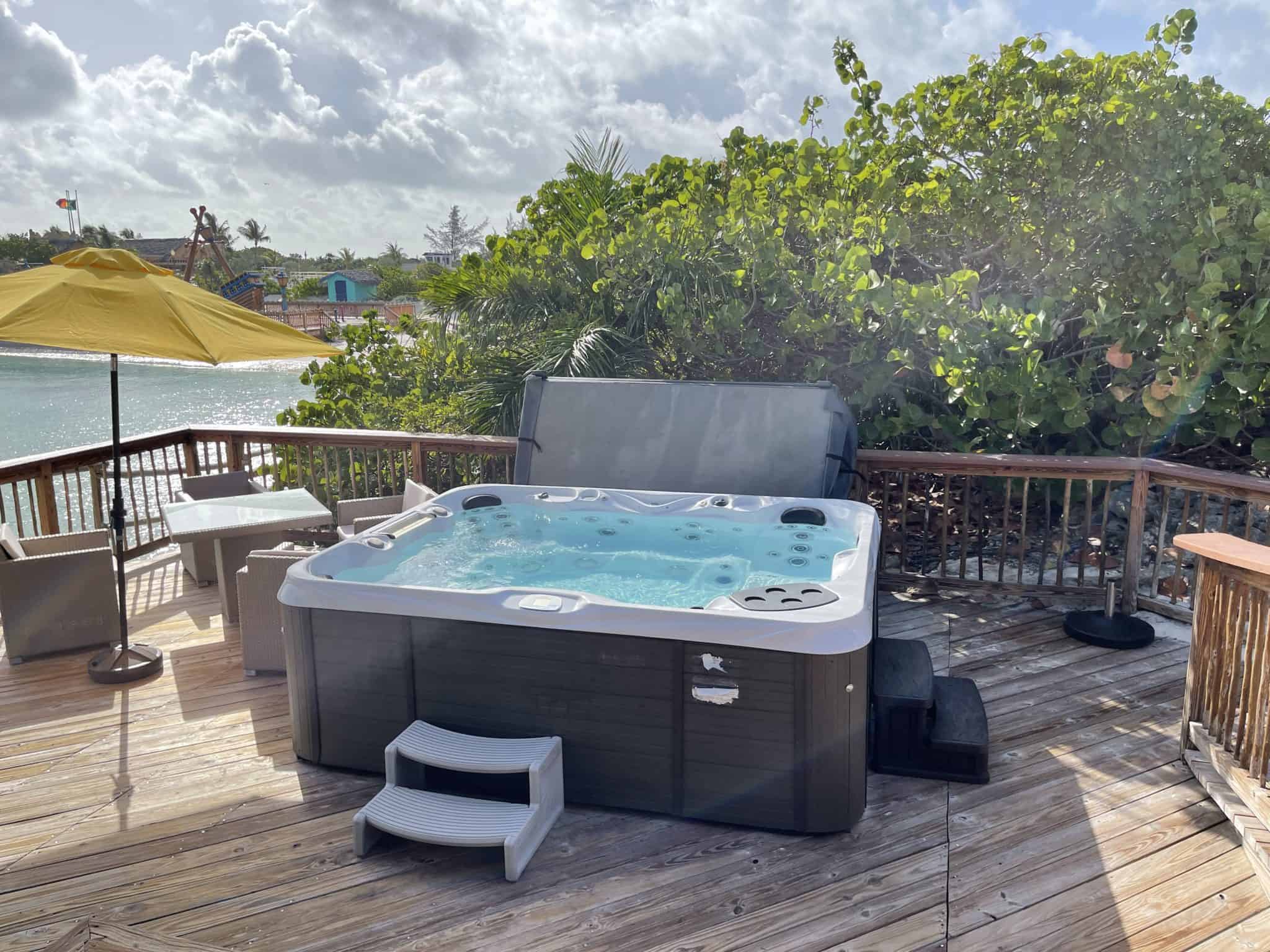 Swimming is accessible at Private Oasis via a staircase right into the shallow yet crystal-clear water, and from there, you could walk over to the main beach!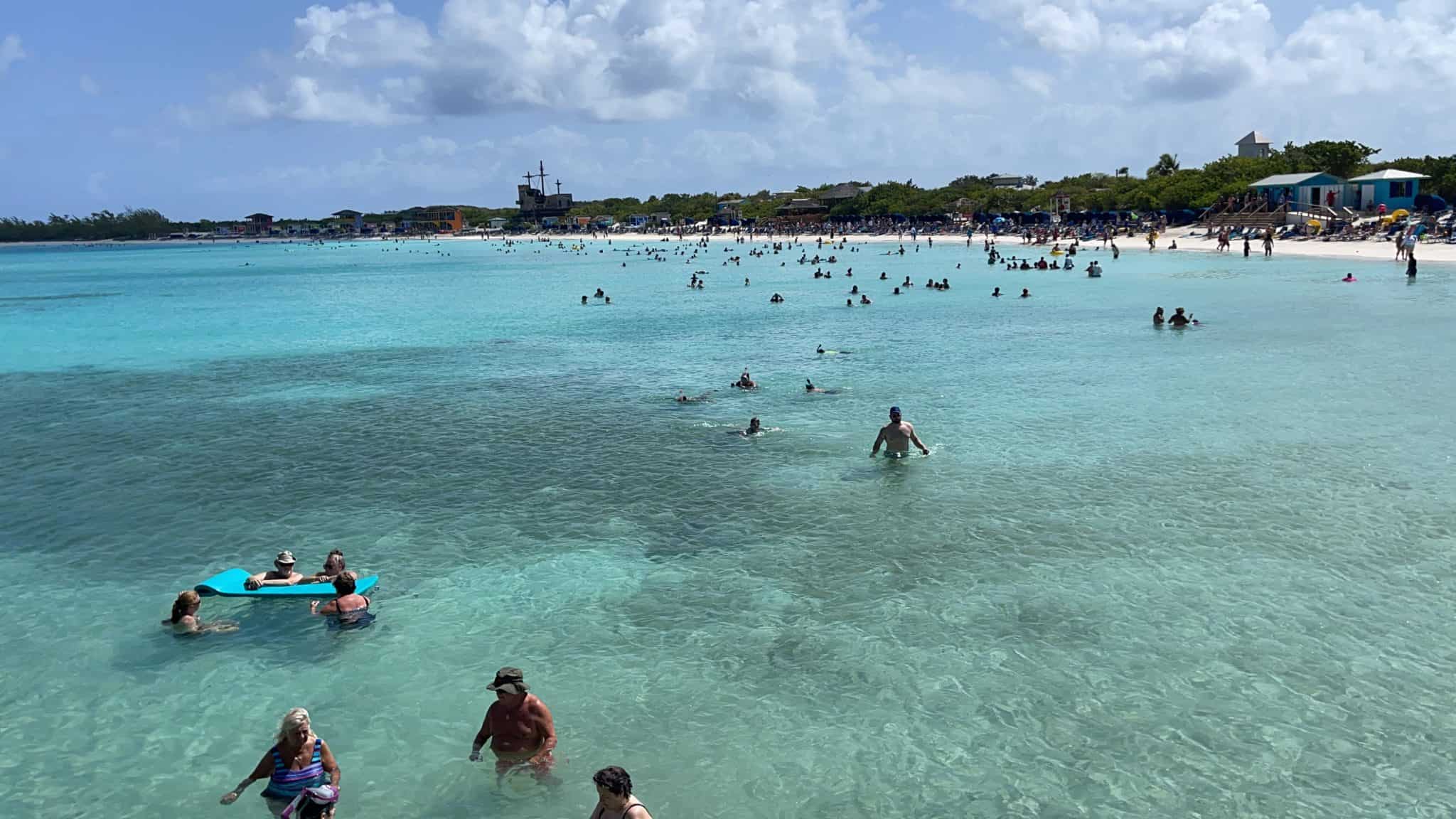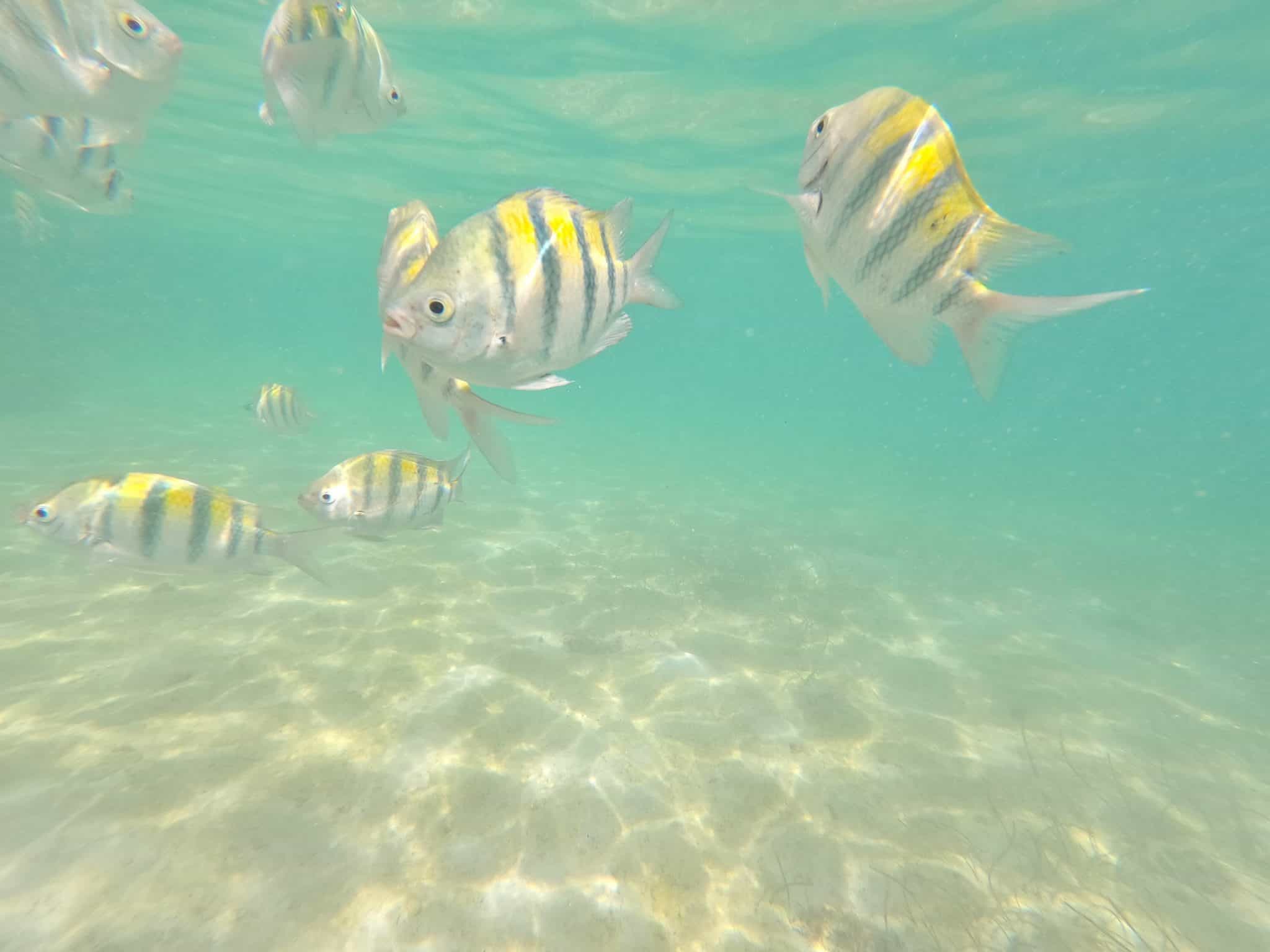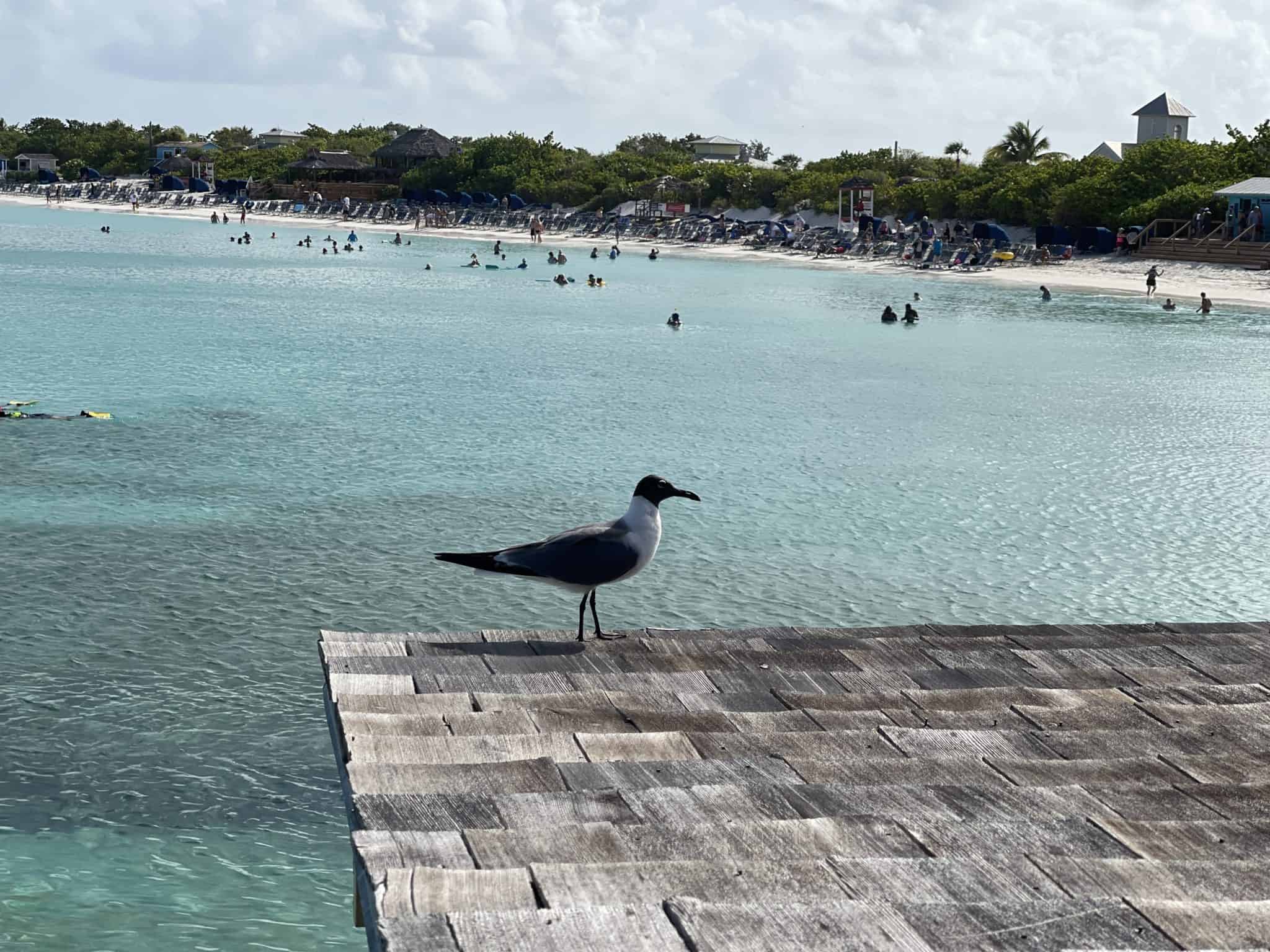 We hope you enjoyed this photo tour of Private Oasis on Half Moon Cay!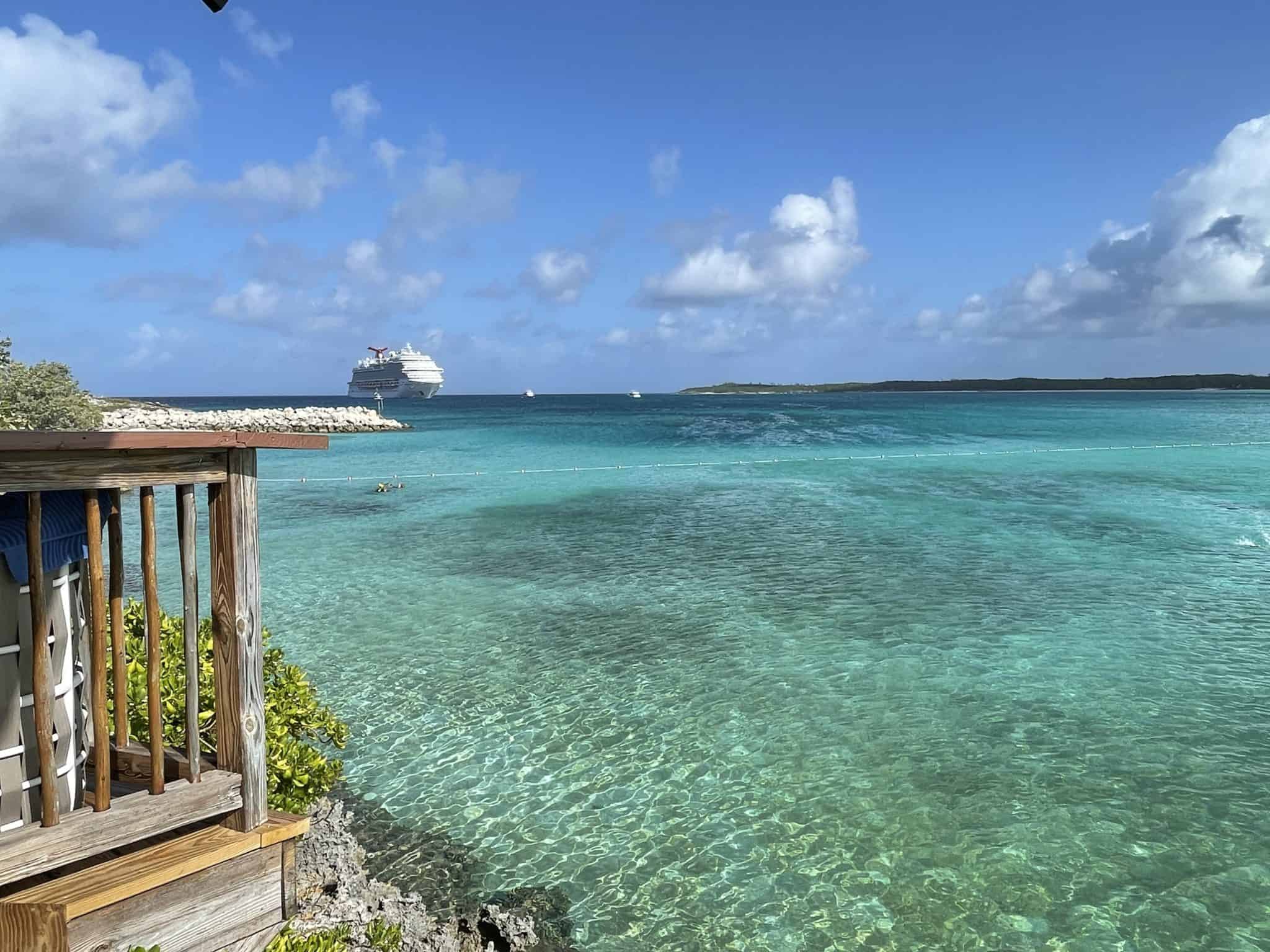 READ NEXT: 13 Photos of Half Moon Cay, Bahamas [2023]
Pin it!