If you've been on a Bahamas or Caribbean cruise with Holland America Line or Carnival Cruise Line, chances are good that you've stopped at Half Moon Cay.
The Carnival Corporation-owned private island often wins awards for its pristine beach and crystal clear blue water, and a stop there makes for a perfect beach day in the sunshine.
In July, Carnival Horizon resumed sailings and its first voyage stopped at Half Moon Cay two days in a row. (Note: It's out of the ordinary for either cruise line to do a double-dip like that.) Here are some photos we took during those two days.
Below, this is a snapshot looking back at the ship as the tender boat arrives at the dock.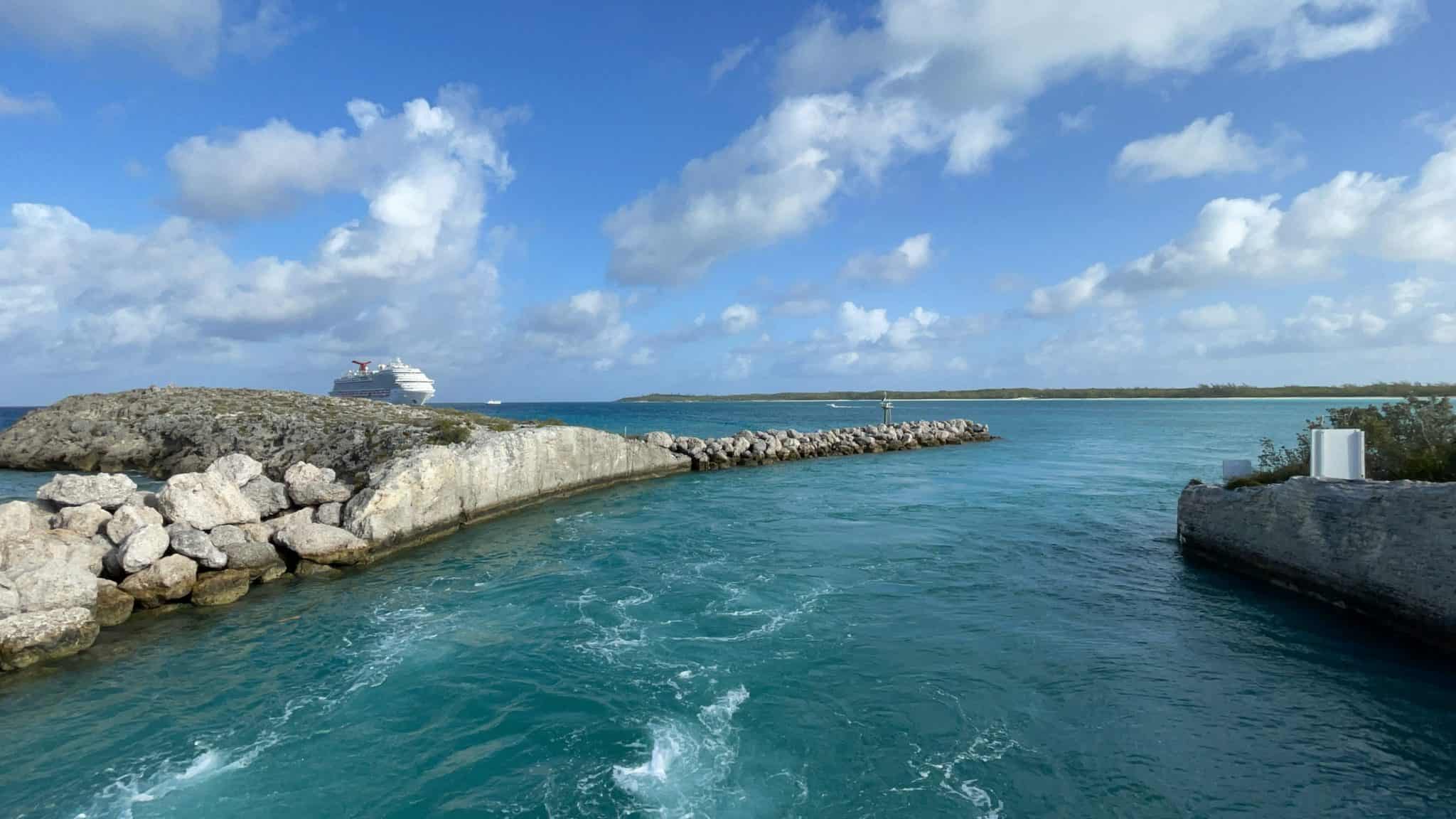 And here is the tender dock itself! The tender boats are typically reversed, tie up, and guests disembark the tender on the port side.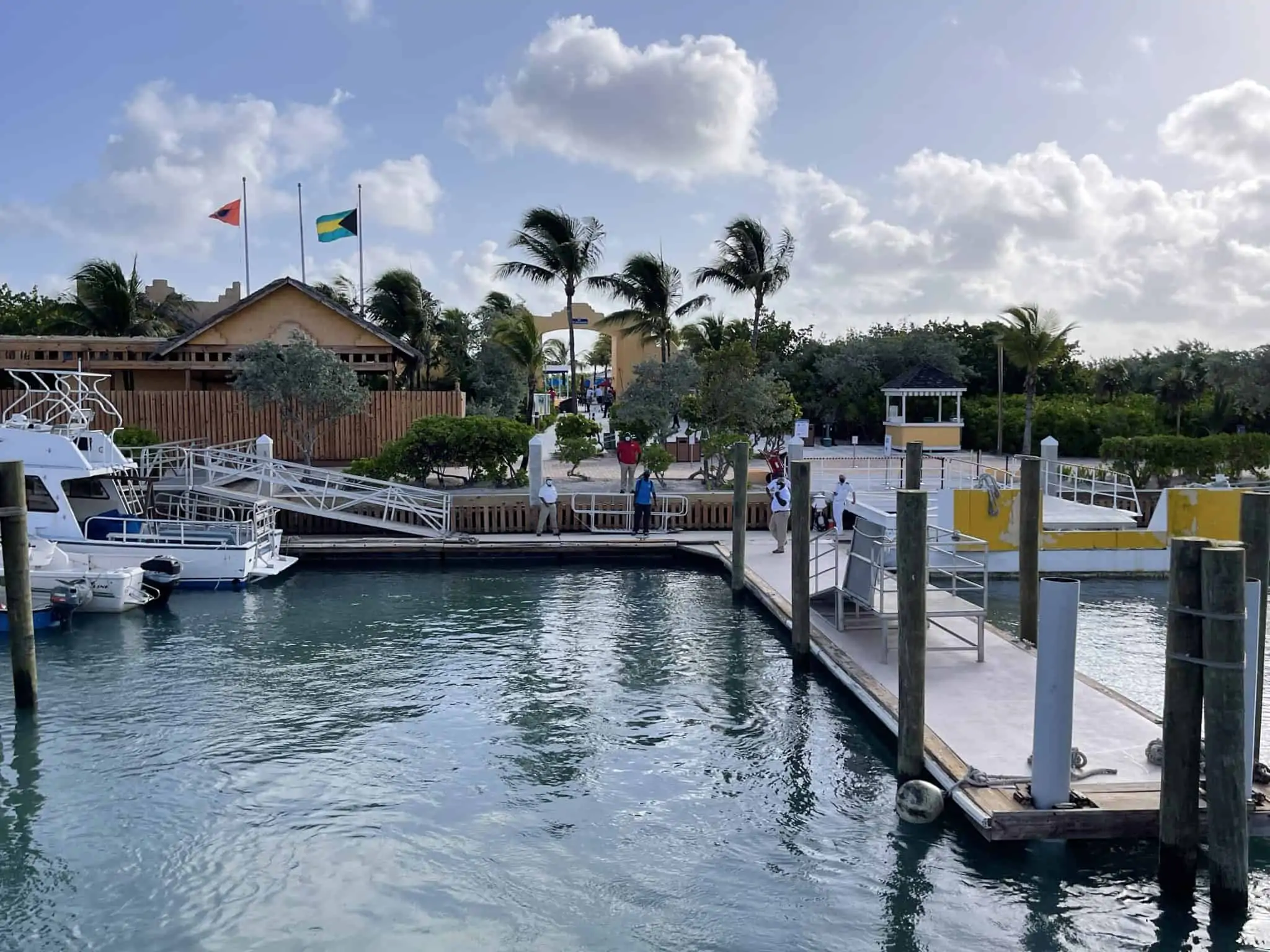 This is the port area, if you will, which takes you through to the rest of the property and the beach. To the right are lockers for anything you may want to lock up safely during the visit. Walking through the gate will take you to an almost two-mile beach.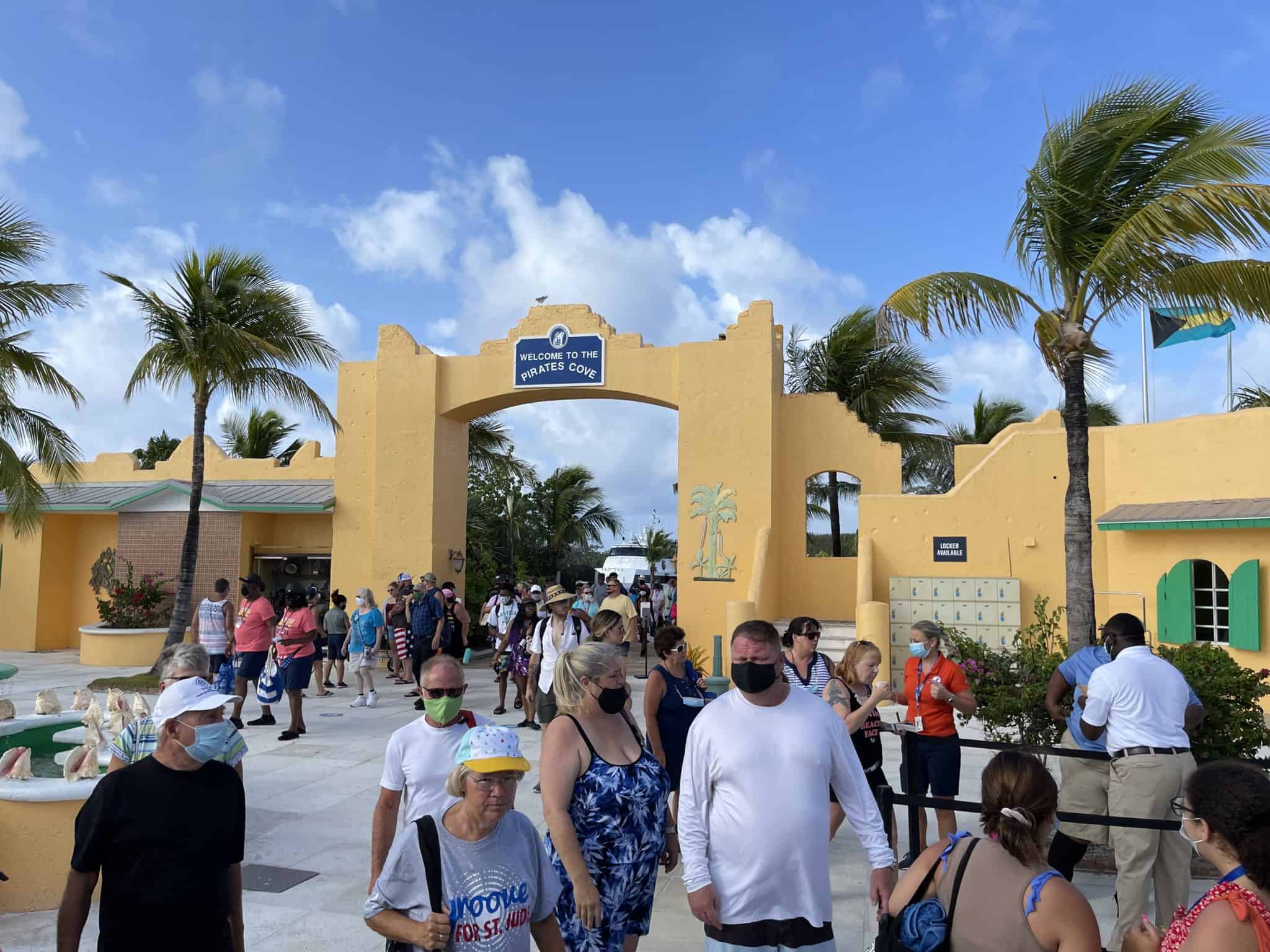 The beach is filled with white sand and that beautiful turquoise water. Down the beach, you can see the rentable two-story Beach Villas, and to the right is the three-deck pirate ship called Captain Morgan's Bar. Bar service is only available on the first level.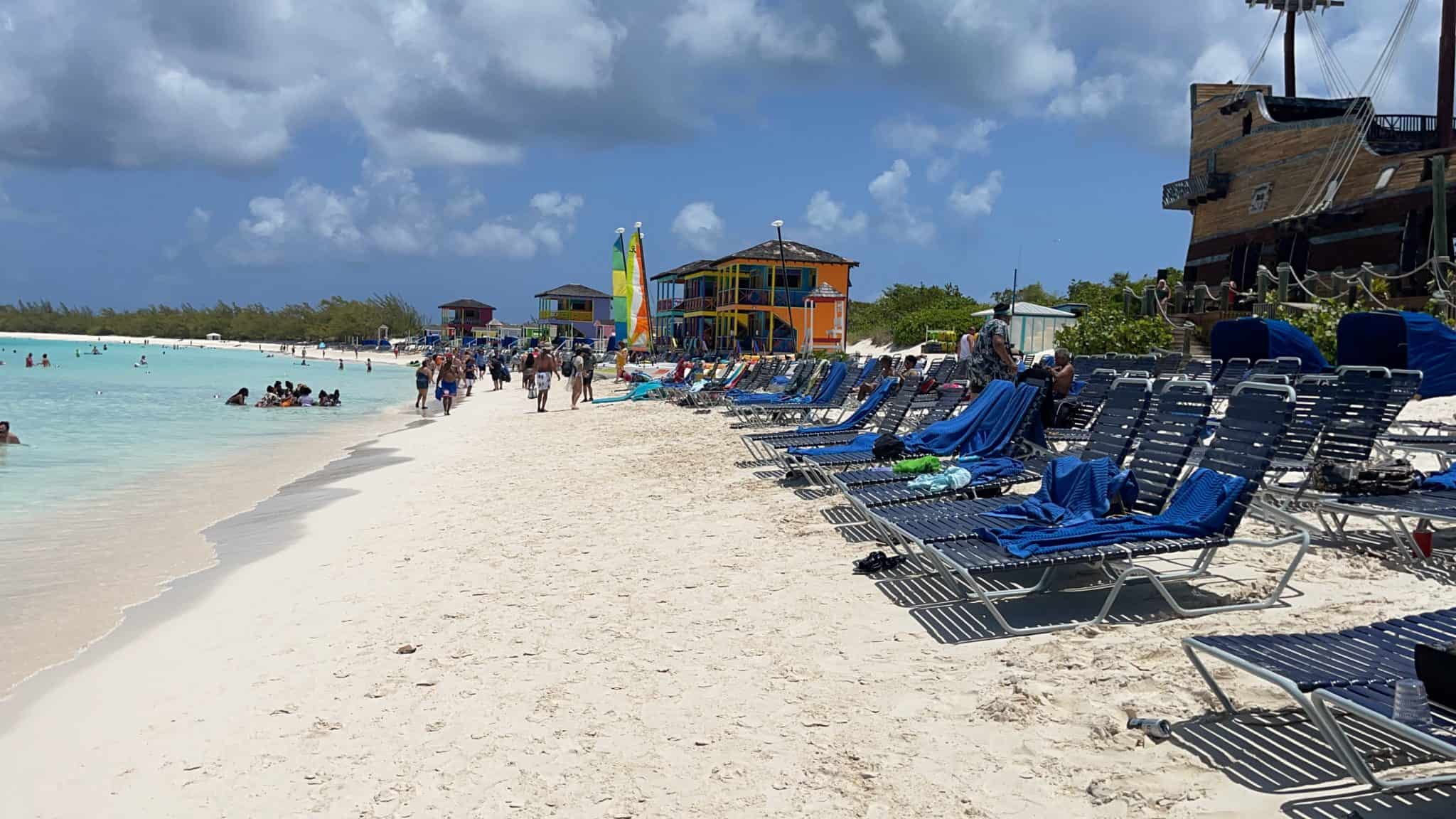 If you've got little kids who might want a break from the sand and ocean, there's a little kid's splash area with its own pirate ship feature.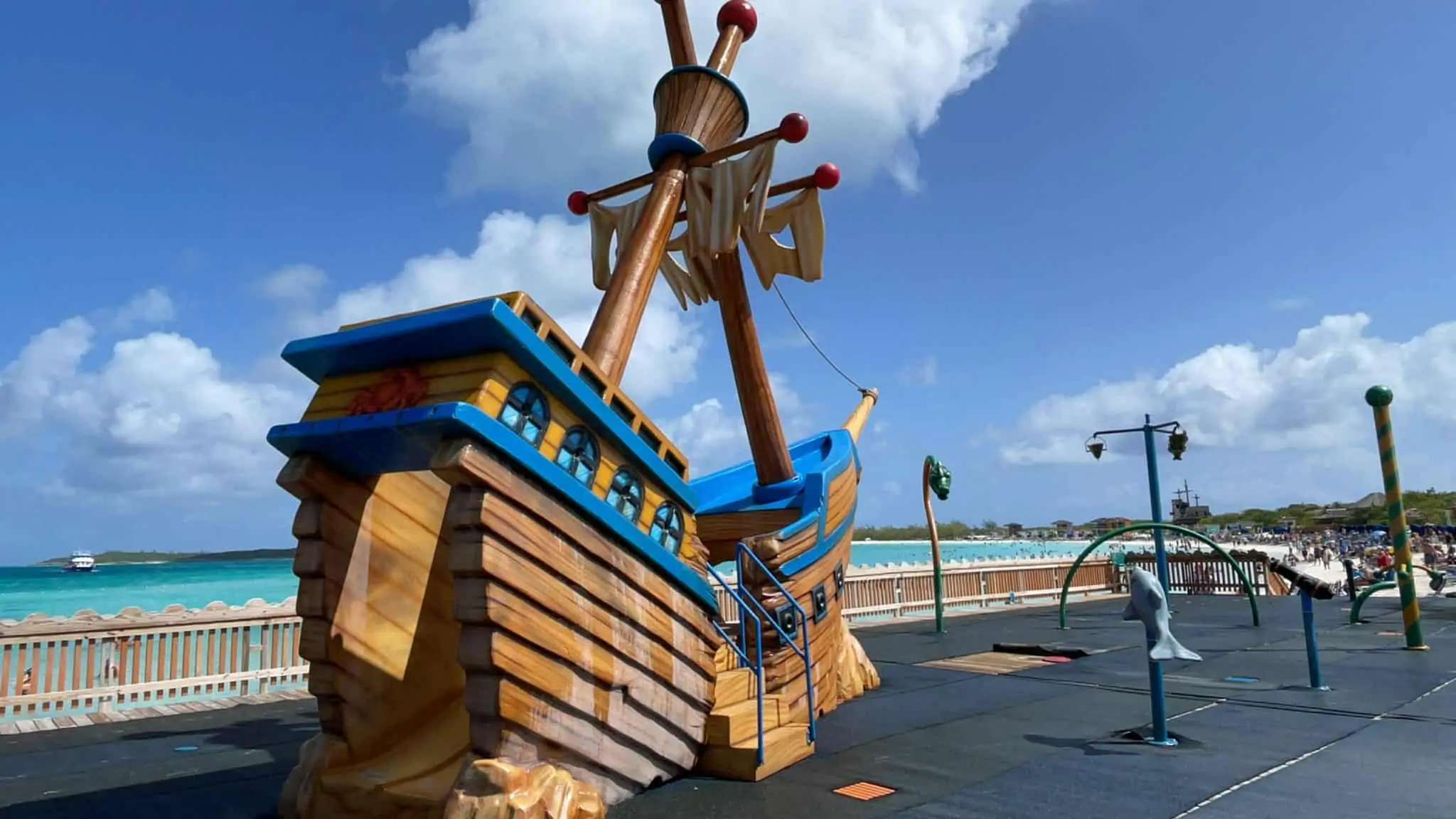 Most people consider Half Moon Cay to be a relaxing beach day, but there are excursions offered on the island, as well. Below is a glass-bottom boat, which takes passengers out into the ocean where they can head below deck and see the sea life surrounding them.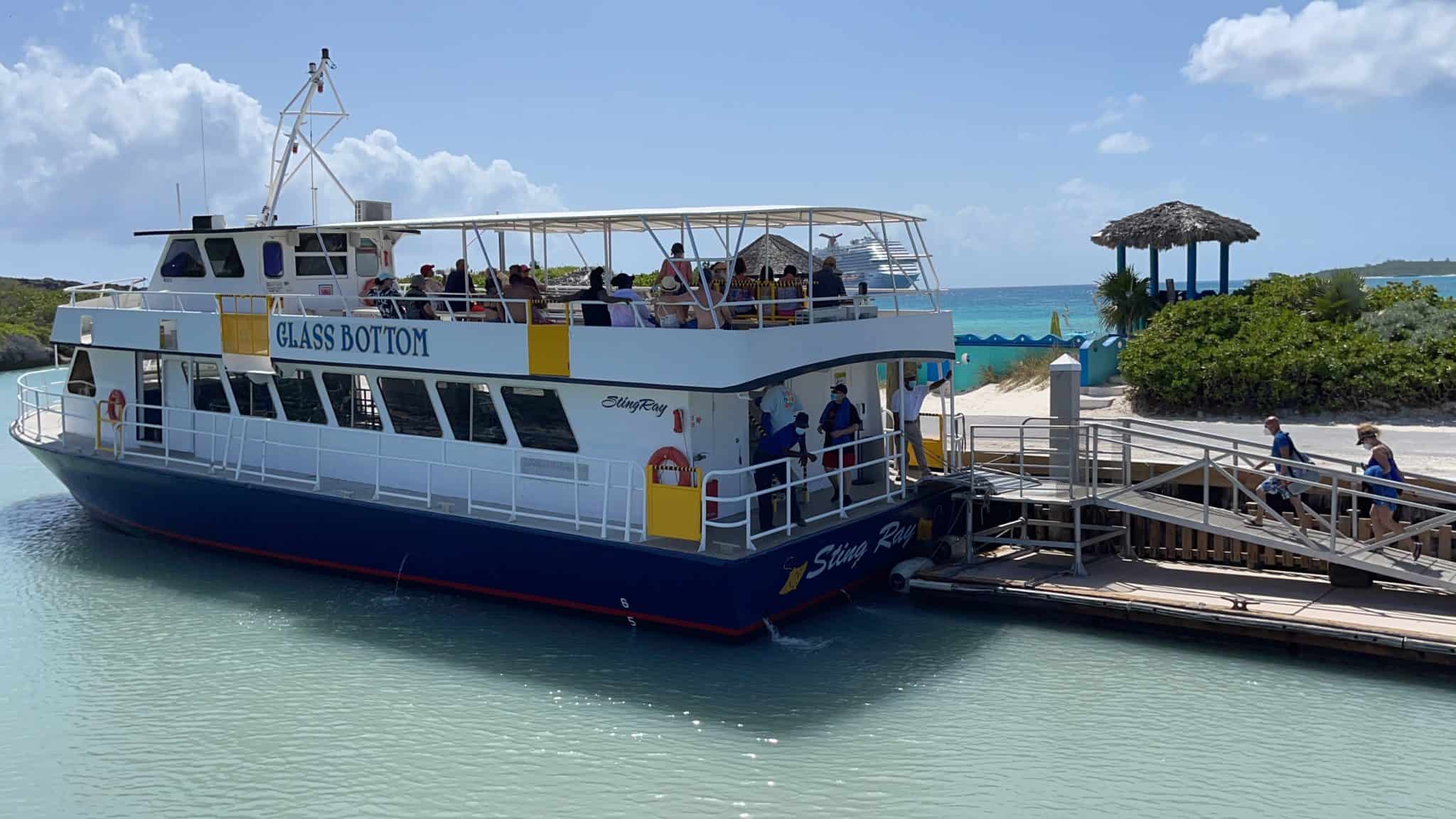 Here's the inside of the pirate ship bar! It kind of looks how you'd expect, right? Notice the craggy hole to the right — this ship must have been through some nasty battles!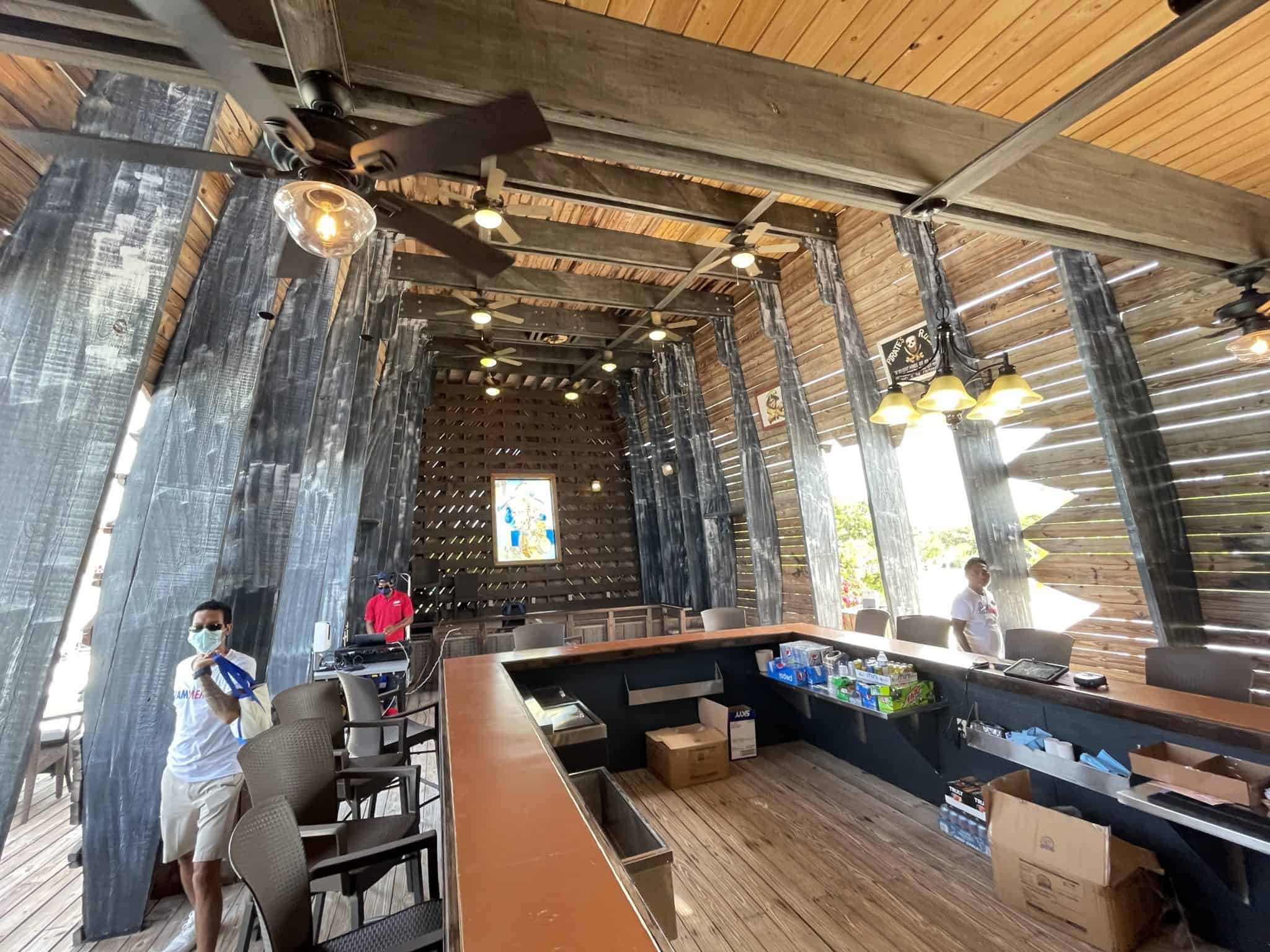 The open-air barbecue buffet-style lunch is always a favorite on any cruise line private island. Here's the space where it's served on Half Moon Cay.
And there's a canoe filled with fruit, because why not?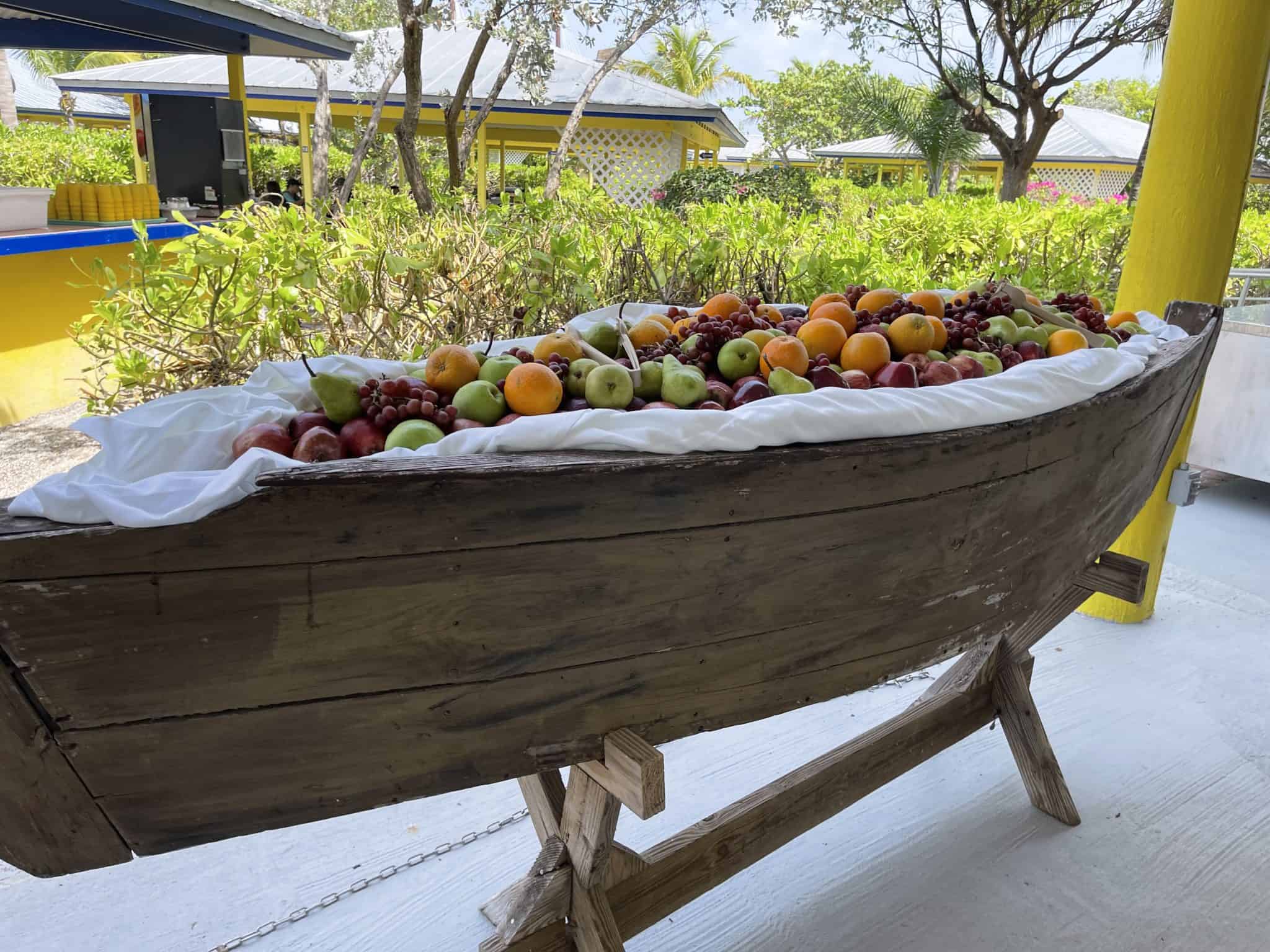 READ MORE: 18 New Cruise Ships Debuting in 2022
Another shot of that crystalline water…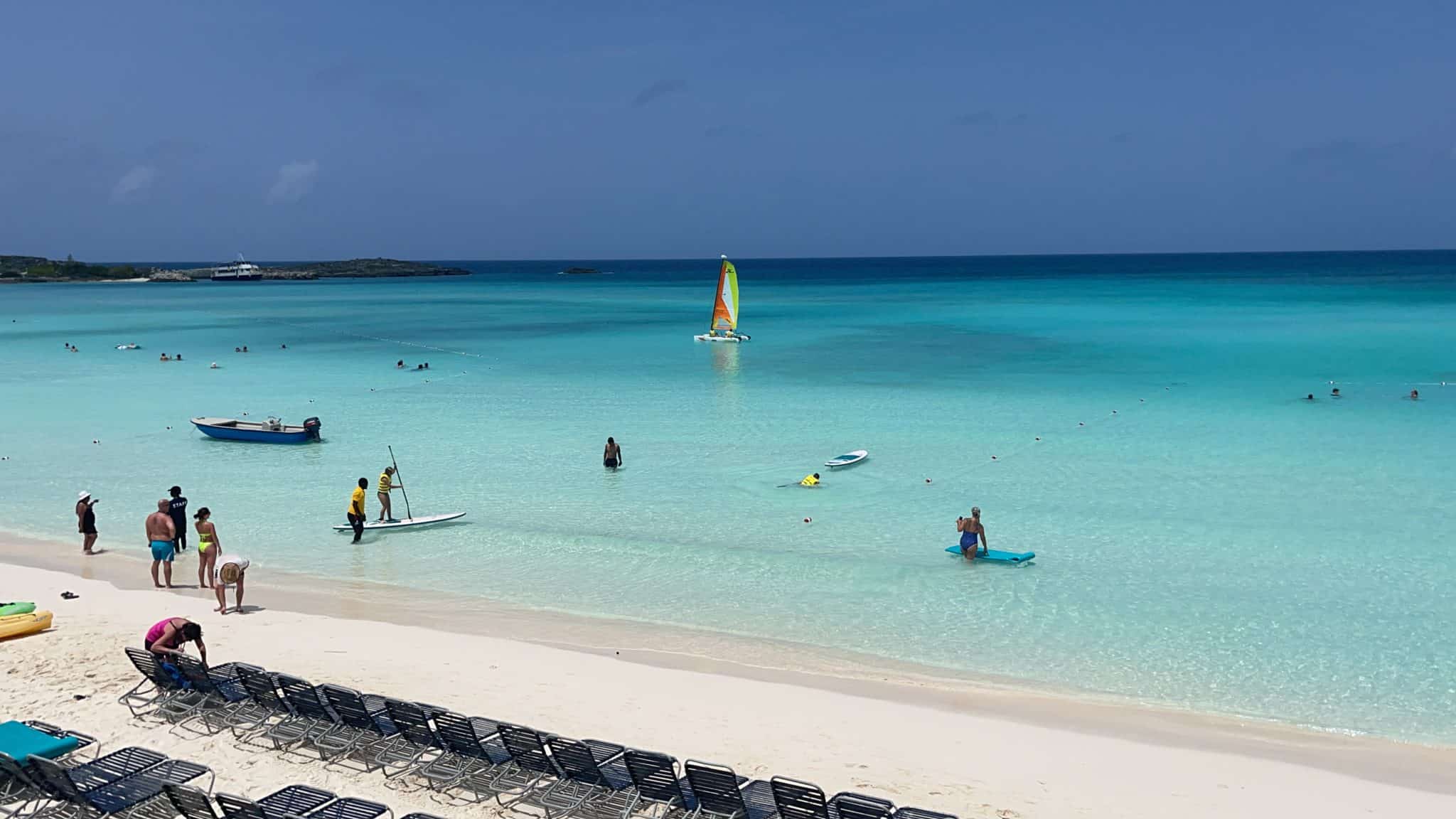 …and some views down the beach in either direction from the top of the pirate ship.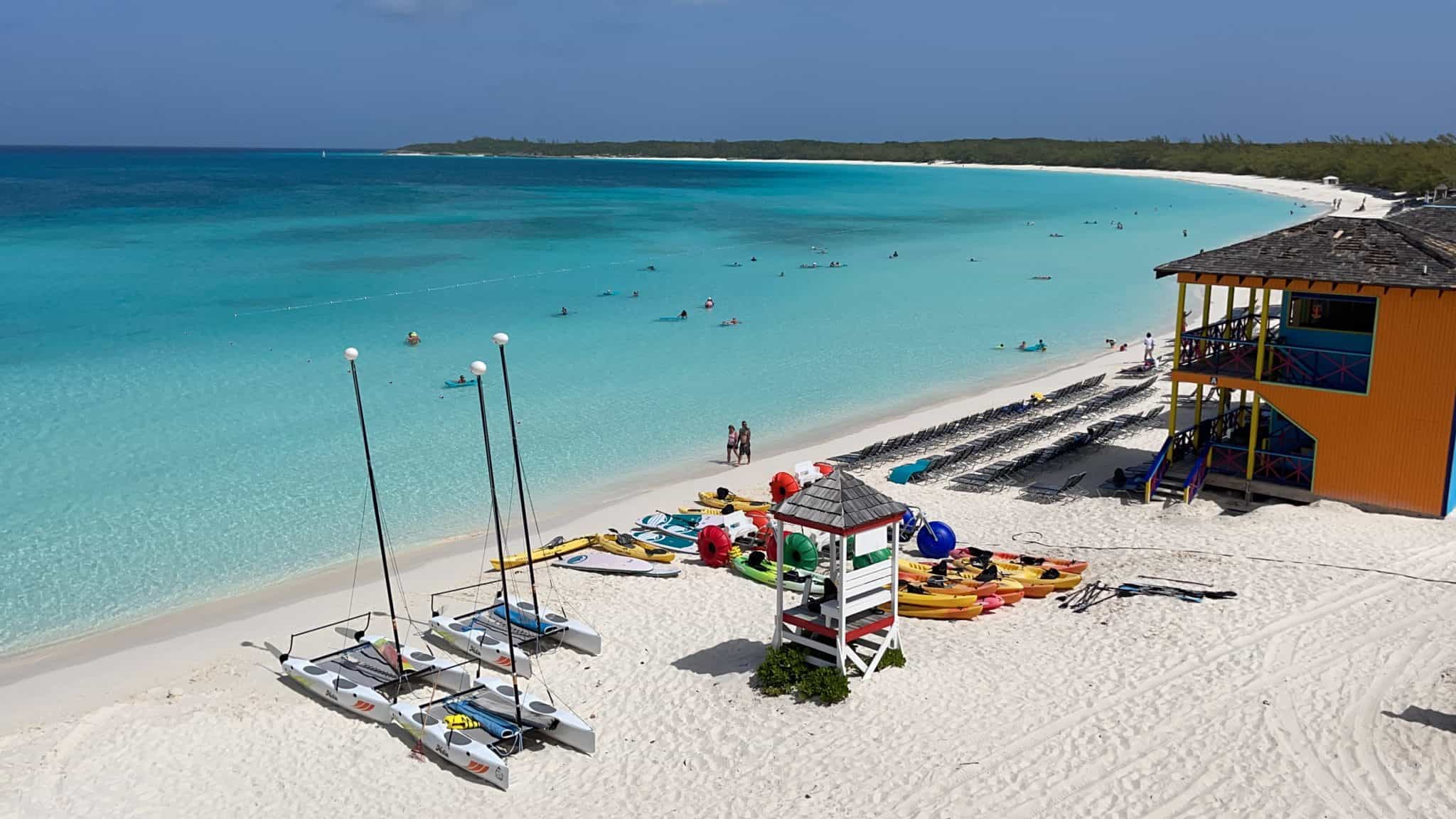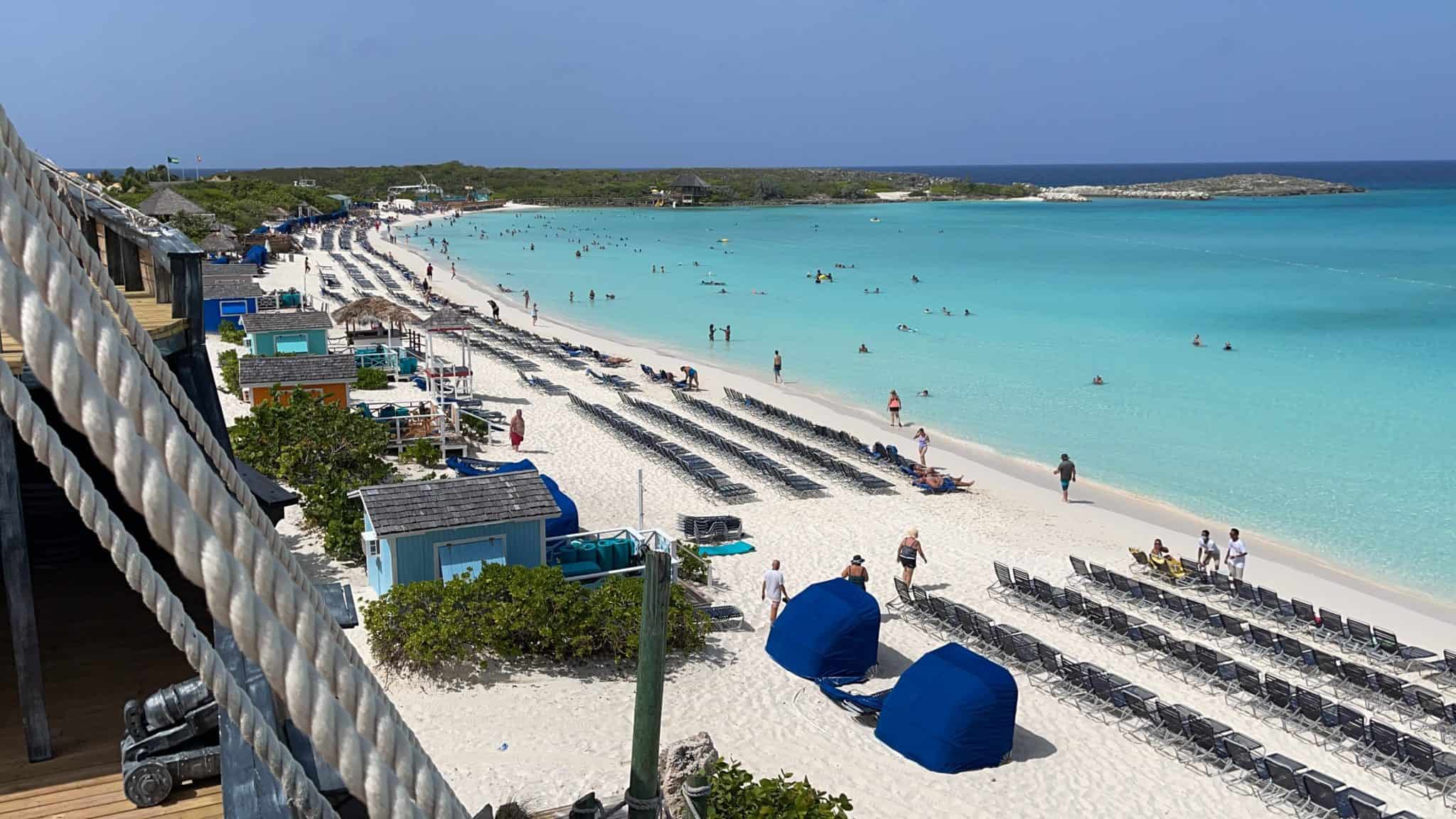 Here's a close-up of the Beach Villas.
To see what they and the Cabanas include and how much they cost, head over here: What's Included in the Half Moon Cay Cabanas and Villas?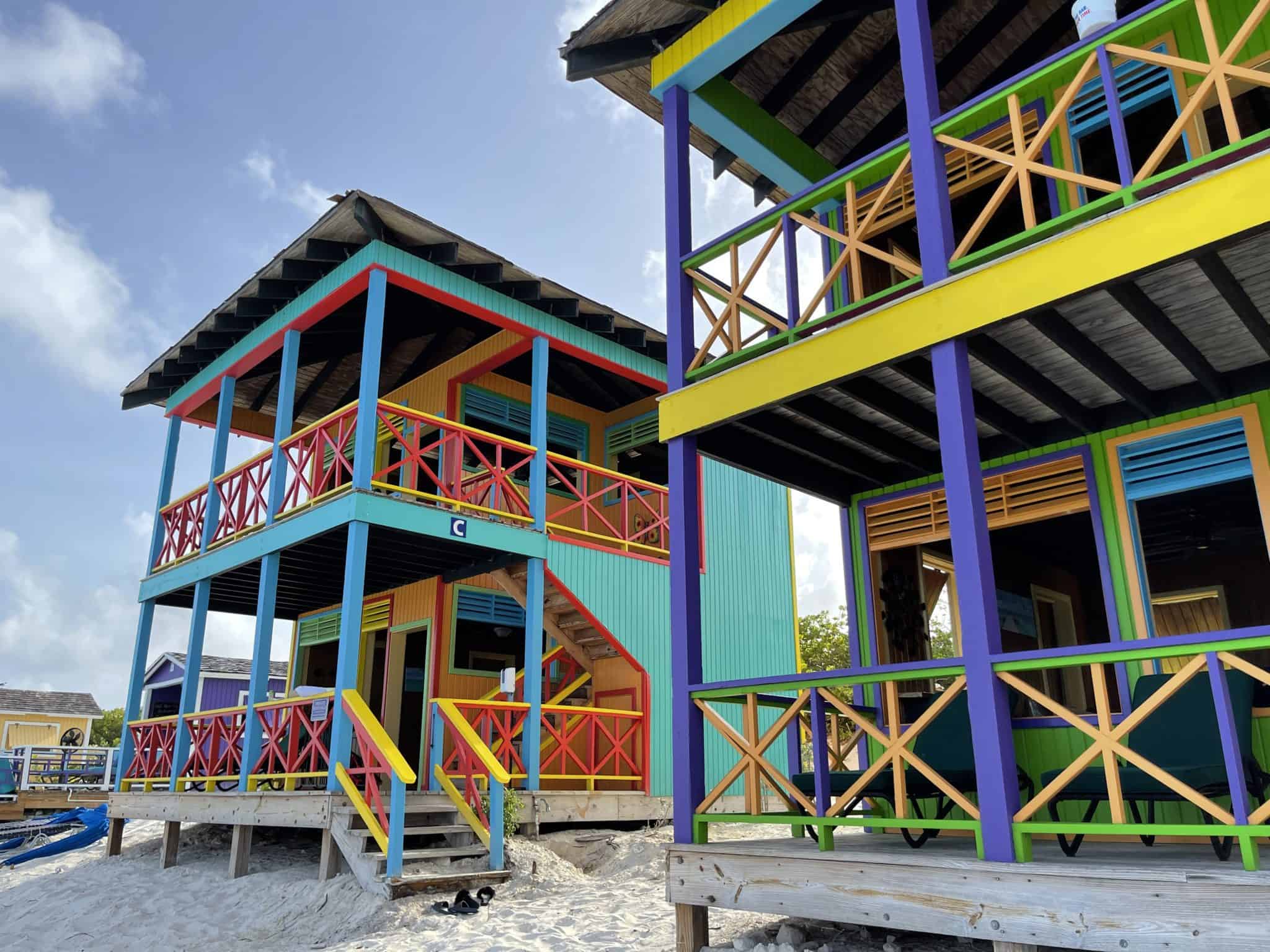 Next to the pirate ship is a little shack where you can rent things like kayaks, inner tubes, and floating mats.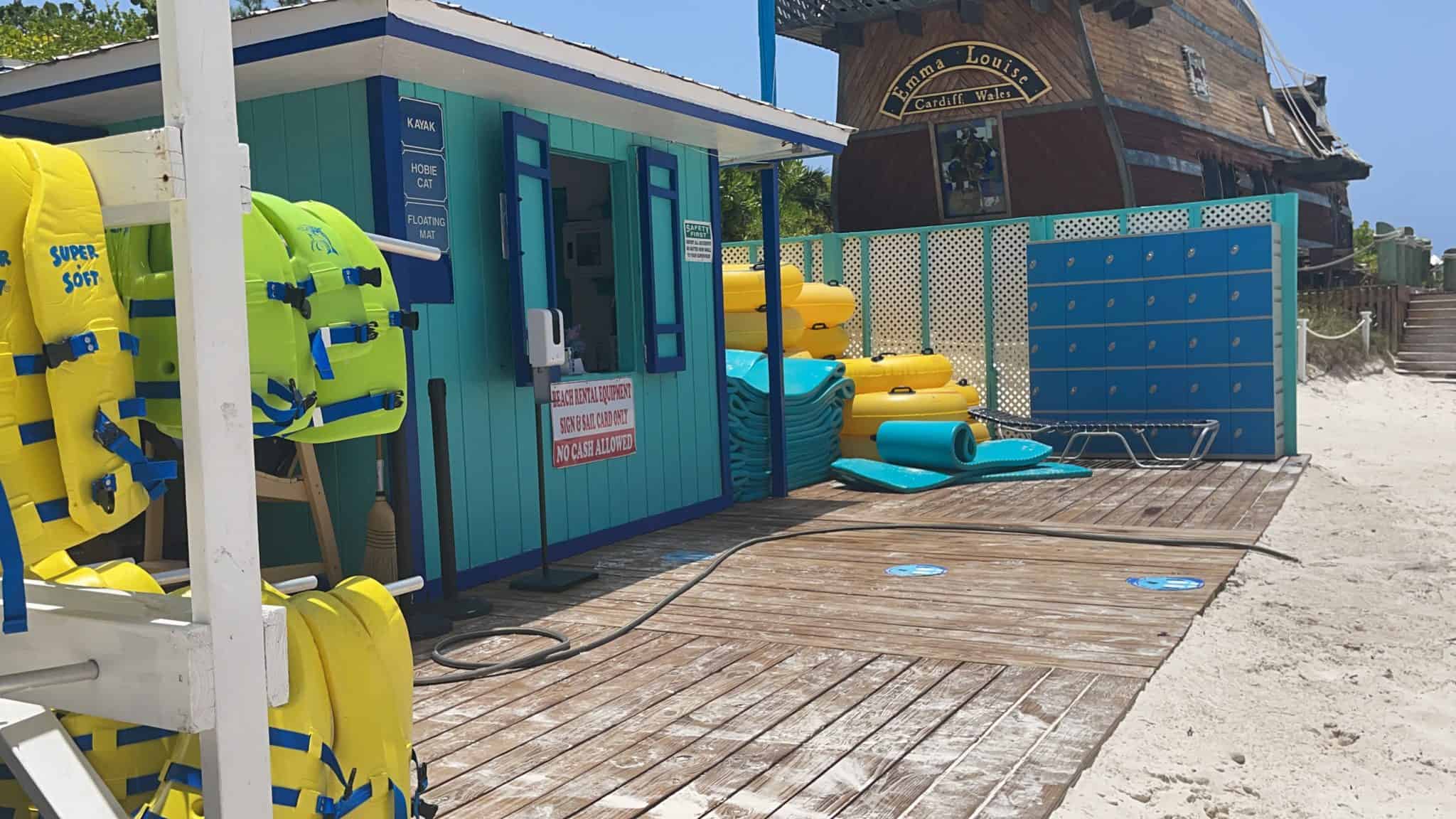 And finally, we leave you with a bar that is aptly named for pretty much everyone who visits Half Moon Cay: I Wish I Could Stay Here Forever.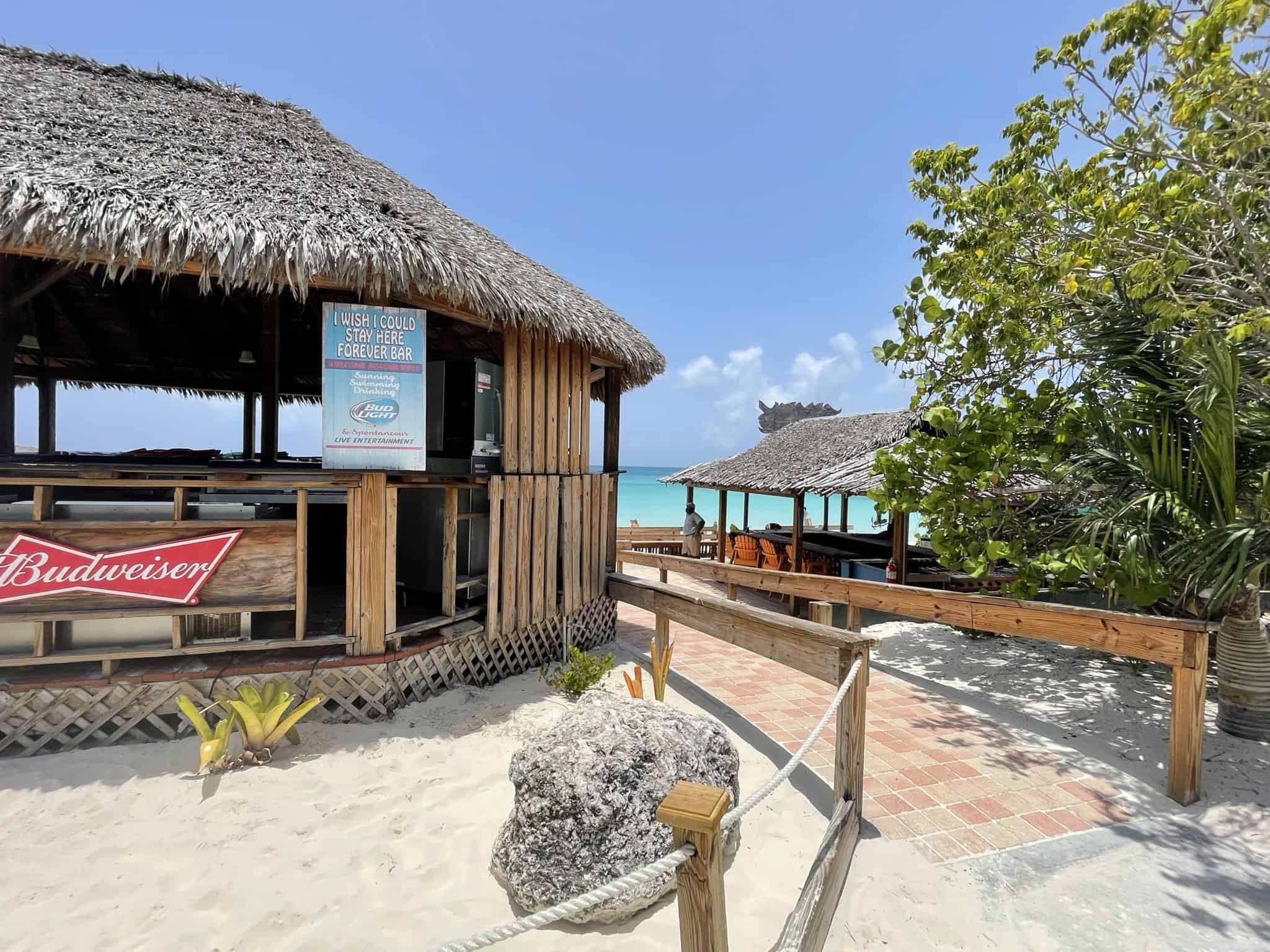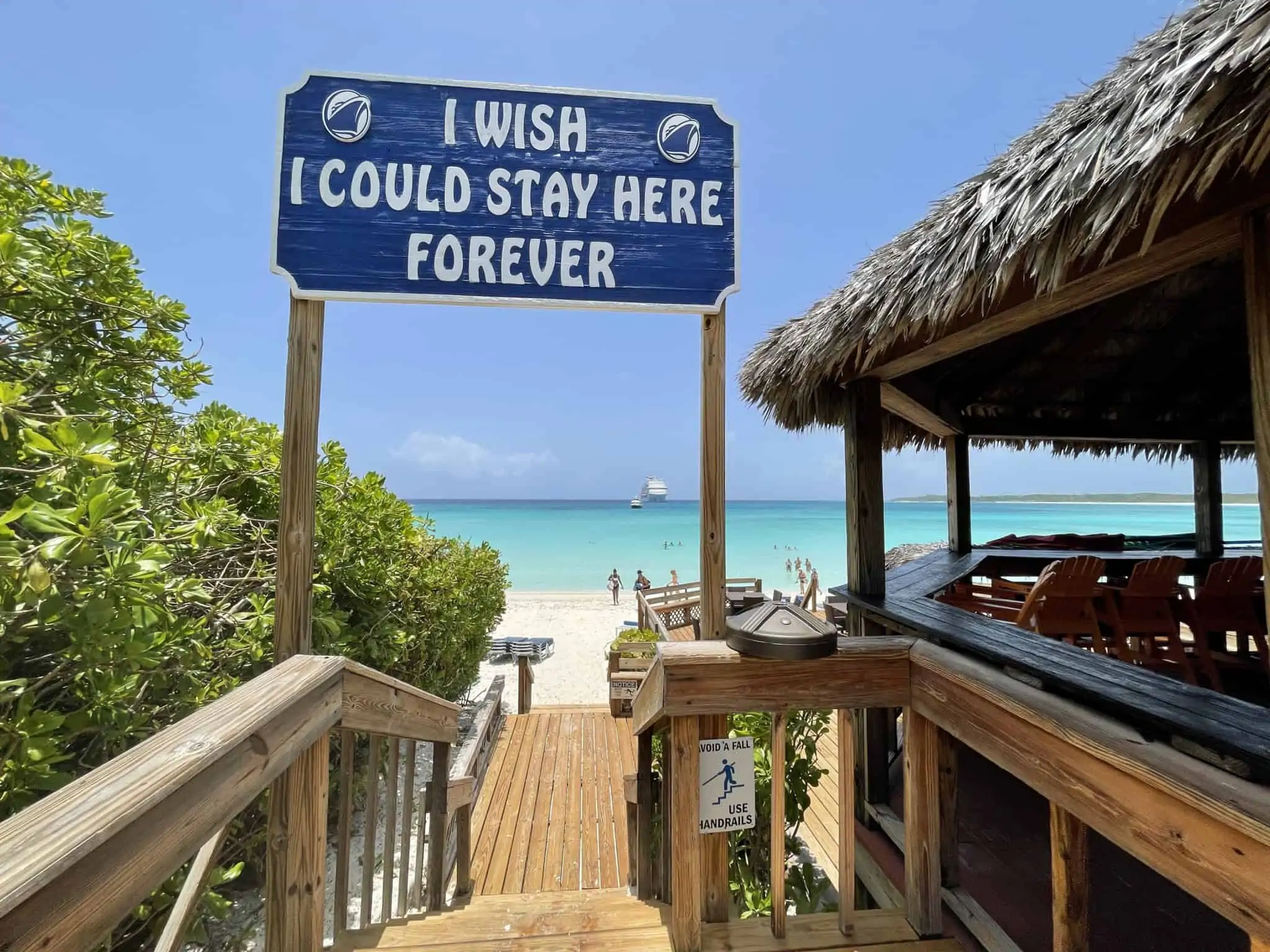 We hope you enjoyed these photos of Half Moon Cay!
READ NEXT: Carnival Horizon Trip Report, Days 5 & 6: A Double-Dose of Half Moon Cay
Pin it!