There's a reason many cruises list Half Moon Cay as their all-time favorite destination. The private destination owned by Holland America Line (Carnival cruise ships also go there) features pretty much everything one could want in a tropical paradise: blue water, white sand, colorful cocktails and plenty of fun in the sun.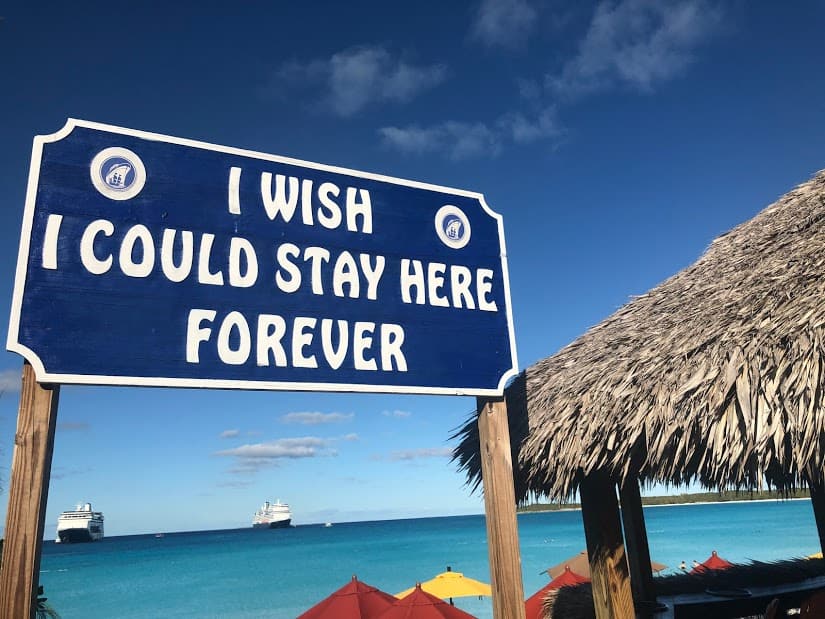 And while you could easily just get off the ship, claim your spot in the sun, and be done with it, we wanted to offer some tips, pointers, and advice which will help you get the most out of your visit to Half Moon Cay.
1. Plan ahead if you want a cabana or clamshell.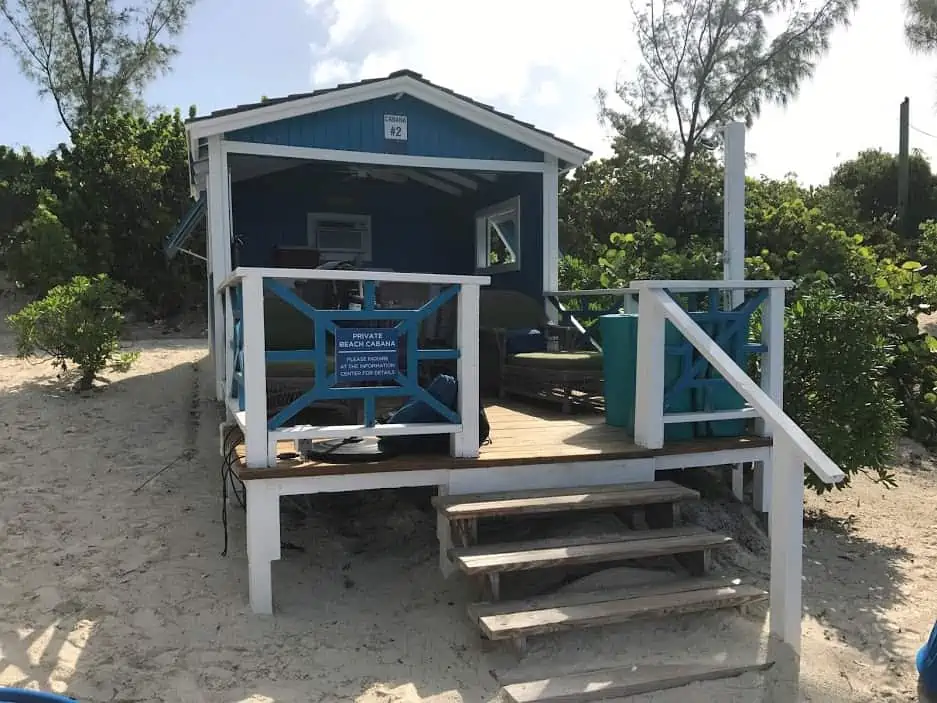 There are plenty of free loungers on the beach, but if you're looking for something that offers shelter from the sun or maybe some privacy, you'll want to look at renting either a clamshell or a cabana — or even a two-story villa. The clamshells are perfect for a couple, while cabanas are a fantastic option for small groups who want to hang out together.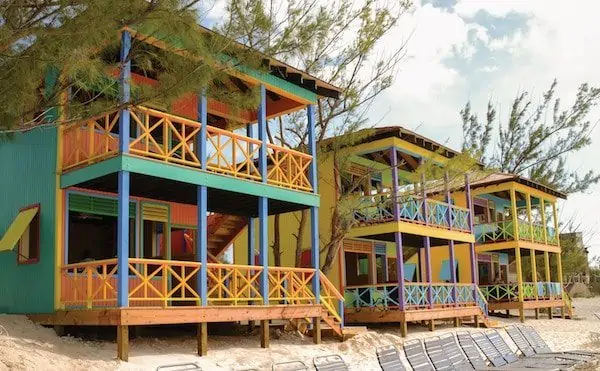 The villas offer the ultimate way to enjoy a day at the beach, and while the $600 price tag might seem costly, at first glance, when you divide that up among a group (up to eight are allowed), it's pretty economical. But no matter which option you're looking at, make reservations in advance. On my recent visit, even the clamshells were sold out before the cruise had even begun.
2. If the Half Moon Cay drink package is offered, buy it!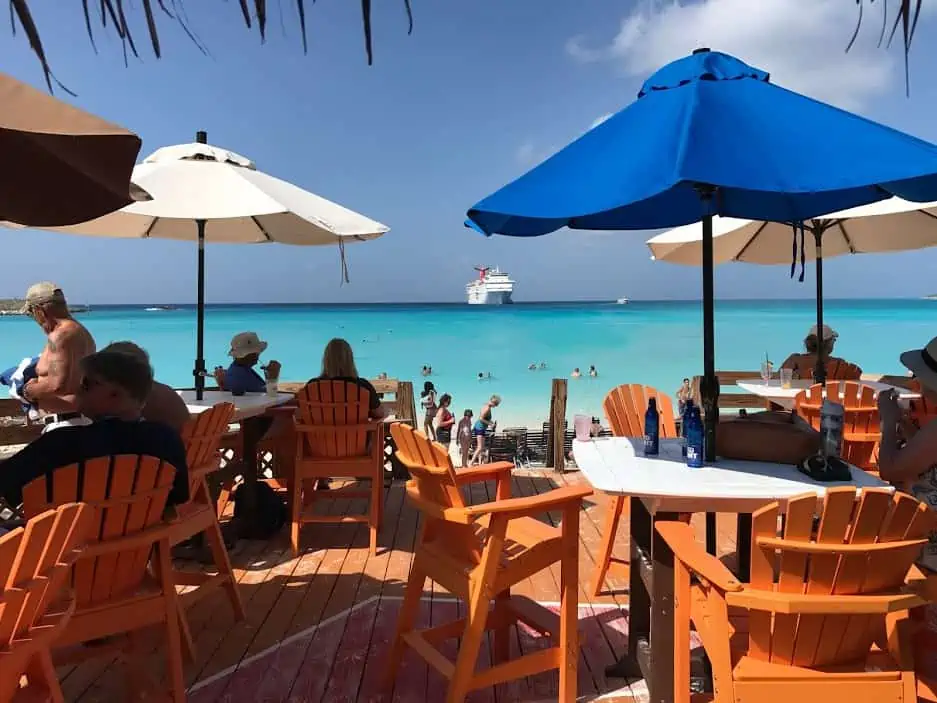 Unfortunately, if you're sailing on a Carnival ship, you might as well skip this paragraph. Because the CHEERS! package doesn't extend to the island, and they don't offer a separate drink package. So for you, it's going to be a cash bar during your visit.
READ MORE: 15 Tips For Enjoying Half Moon Cay
However, when Holland America ships visit Half Moon Cay, they usually offer the opportunity to buy a 15-drink beverage package for $24.95 (not including gratuities) that is good only on Half Moon Cay. And remember, like with the CHEERS! package, this includes soda and water as well as the alcoholic beverages, so it's pretty easy to get your money's worth.
3. Get there early… especially if two ships are in port!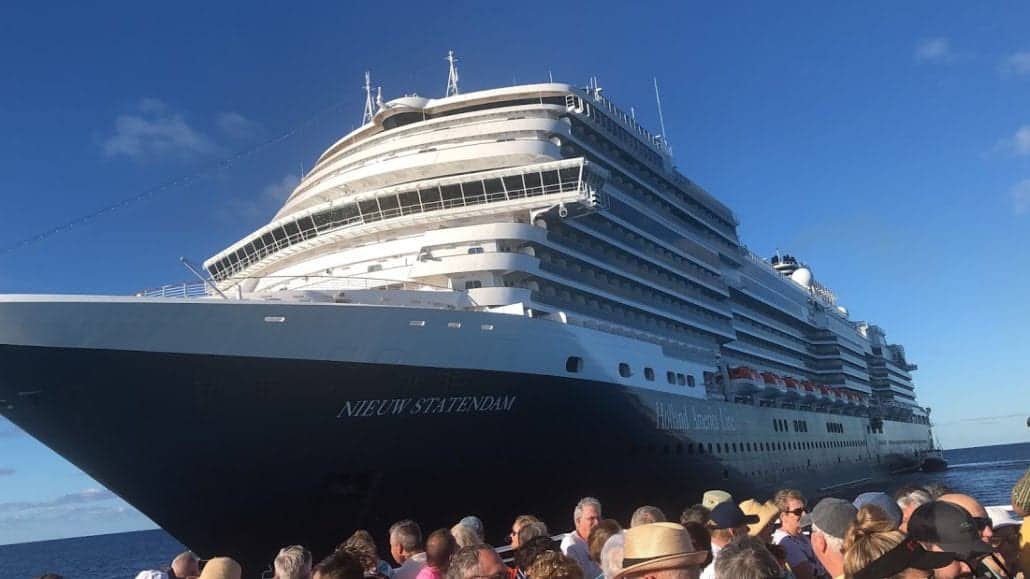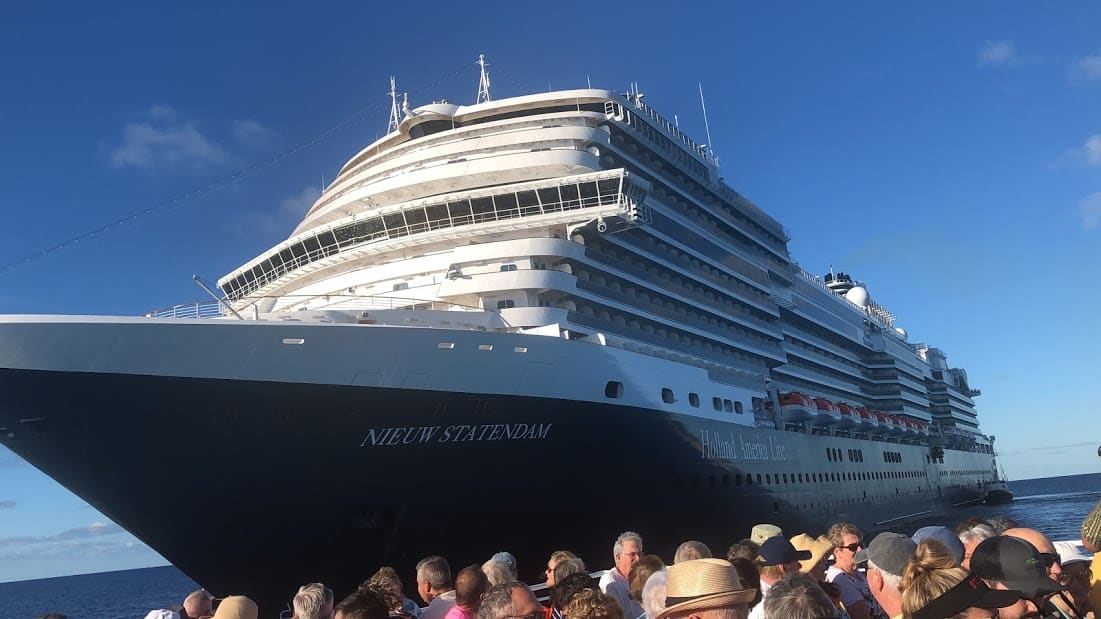 Before every cruise, I swing by the website cruisecal.com to find out what cruise ships are going to be in each port I'll be visiting. And yes, you can check on Half Moon Cay. During a recent visit, I knew in advance that there were going to be two ships visiting the private destination, so I made sure to be on the first tender (sorry, water shuttle) of the day in order to get a great spot. Of course, even if there's only one ship in port, getting to Half Moon Cay gives you time to explore the island while it's practically deserted.
4. Don't be afraid to escape the crowds.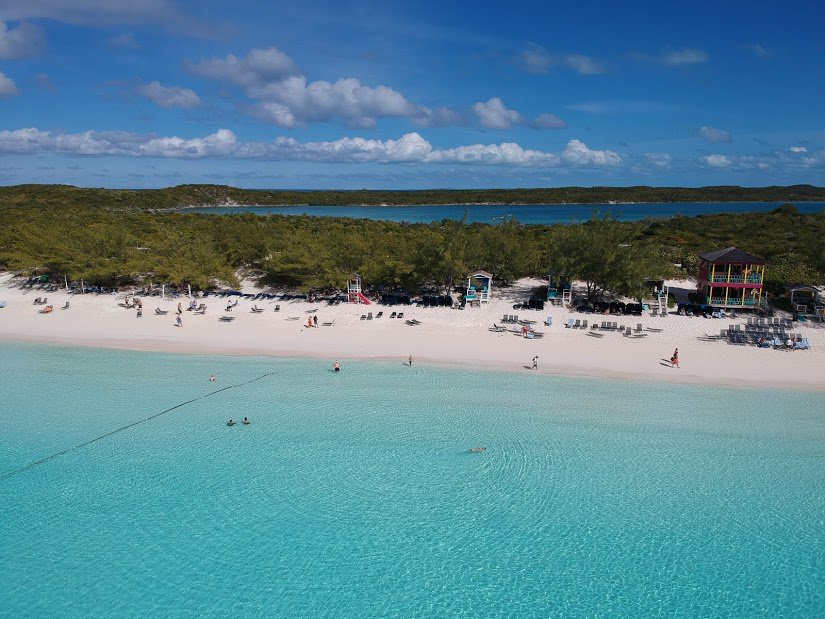 When the water shuttles arrive, most people head straight for the main beach since that's where the vast majority of loungers and clamshells can be found. But to really enjoy your day, break free of the masses and wander down the beach. Before long, you'll find yourself far from the crowds and able to really relax. Bring your own towel — or lug a lounger — and enjoy the serenity. Trust me, it'll be good for what ails you.
5. The BBQ is free… but get there early.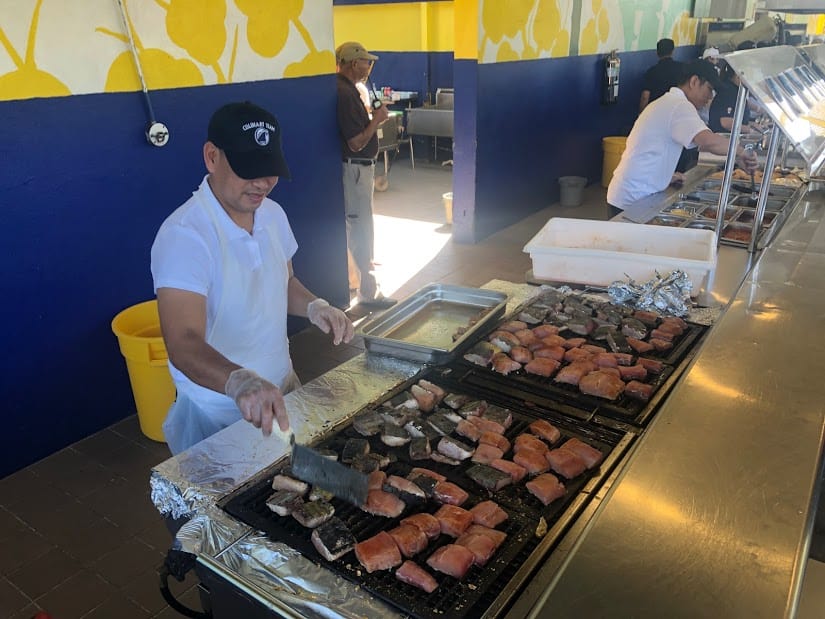 Hit the BBQ and you're going to find pretty much what you'd expect: jerk chicken, ribs, burgers, fish tacos, salads, and sides. It's served buffet style, and it's free.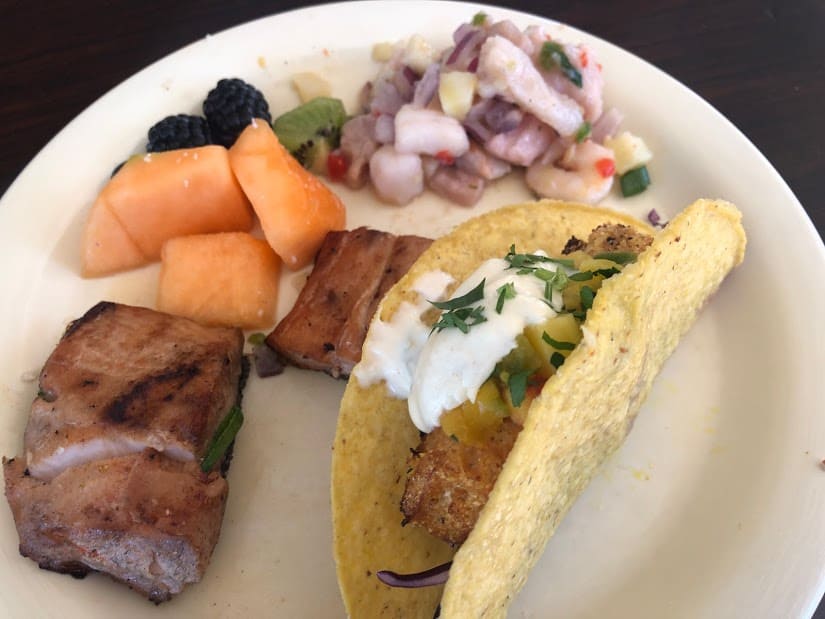 But it's definitely worth wandering over a little bit before it opens. Not only will you get the freshest food that way, but you'll also avoid the lines, which inevitably get pretty long as people follow their noses to the fire-grilled treats.
Read More: Half Moon Cay BBQ Menu
That said, if you're looking for something different and don't mind shelling out a little cash…
6. Check out the Lobster Shack.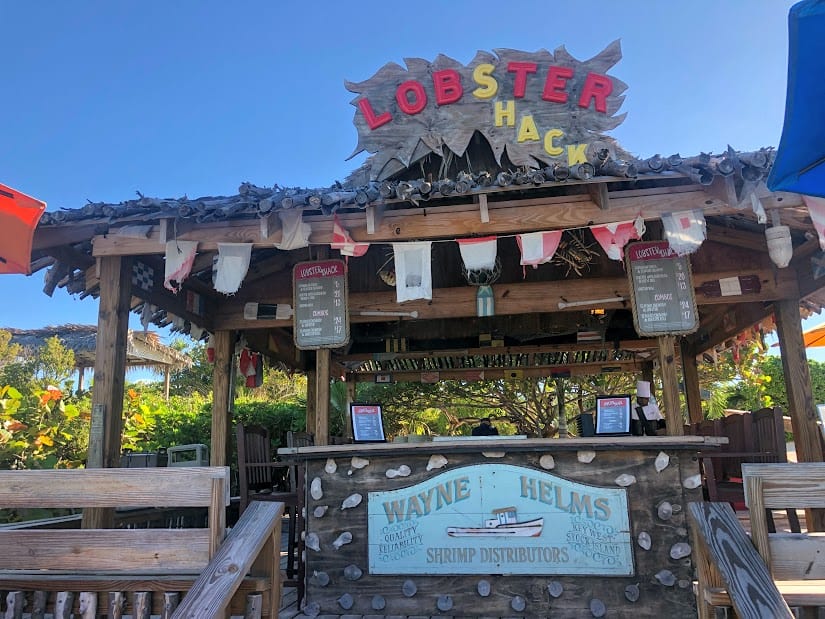 Look, nothing against the BBQ buffet but… it's nothing you haven't had before, especially if you're a regular visitor to the private destinations offered by the various cruise lines. If you want to make your day on Half Moon Cay truly special, consider forking over a little bit of money for a freshly-grilled Caribbean lobster or maybe a lobster roll. (If you're trying to decide between the two, go for the Caribbean lobster.
The roll was okay, but as an aficionado who's eaten more than his share of them over the years, it wasn't my favorite.)  If you haven't been to Half Moon Cay in a while, this might be new to you, as it only opened a couple years back.
7. Create your own excursion.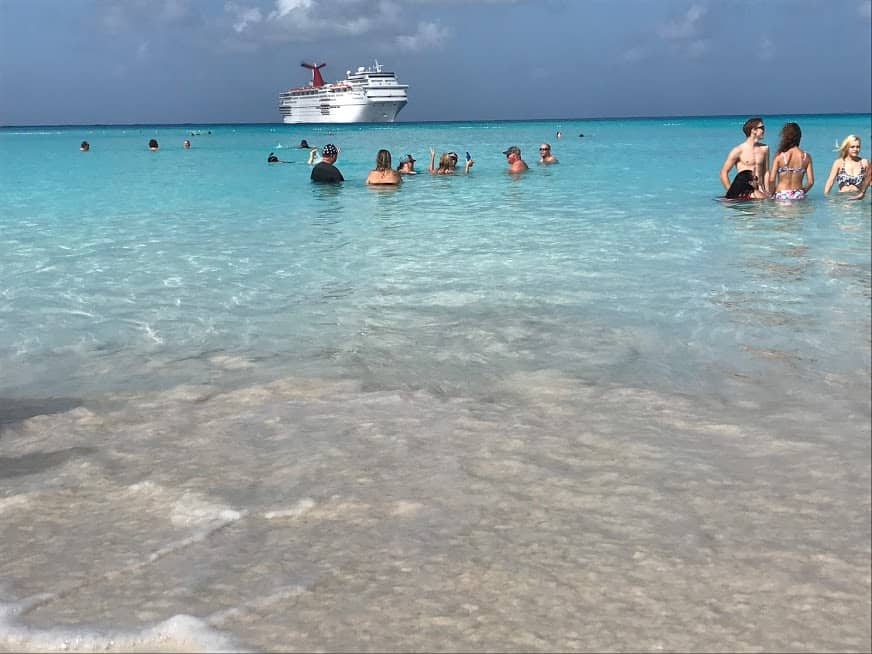 There is a slew of excursions you can book before you arrive at the island. But if you want to save a little money, there's plenty to do without booking an excursion.
While you can pay to take a boat to a snorkeling spot, the truth of the matter is that there aren't a ton of reefs in the vicinity, so you'll see nearly as much sea life just offshore as you will on one of the boat trips. And while they'll happily let you pay them to take a walking tour of the island, you can just as easily follow the well-marked trails on your own.
8. Or, pay to do something unique.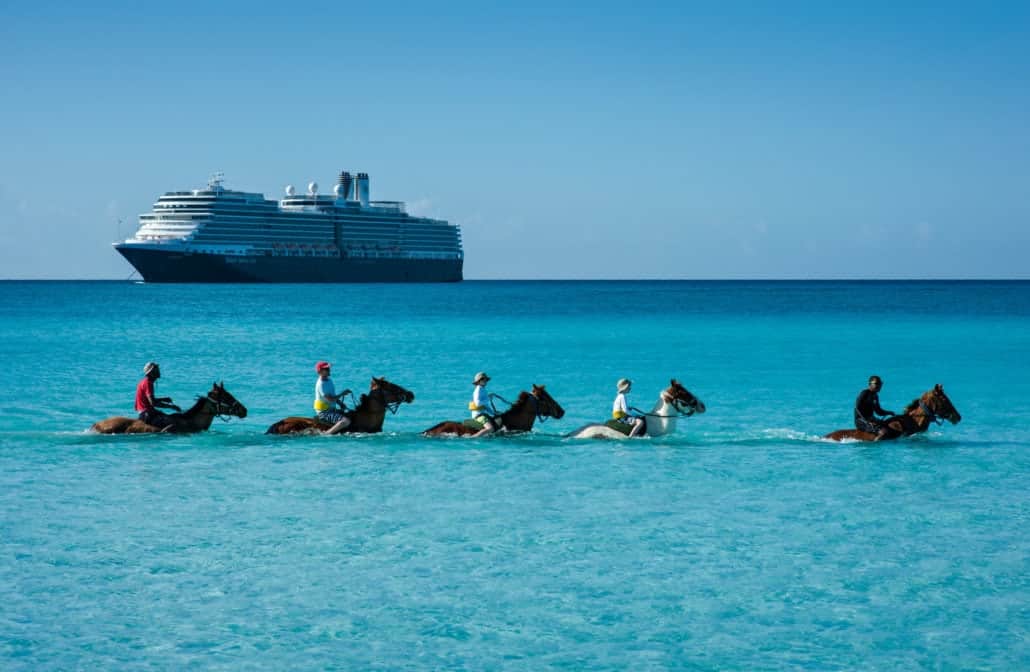 While you can easily make your own fun, there are a couple of pretty cool shore excursions offered here. For example, if you've ever wanted to recreate one of those scenes from The Bachelor where they mount horses and gallop along the beach, wind in their hair, this is your big chance.
Read More: Half Moon Cay Bahamas Review
If it's your first visit to Half Moon Cay, and you want to get acquainted with all it has to offer, you can hop on an open-air tram for a tour that lasts about an hour, and costs around $25. This is also a nice way for visitors who might have difficulty doing too much walking to see parts of Half Moon Cay they wouldn't otherwise get to visit.
9. Take the last water shuttle back.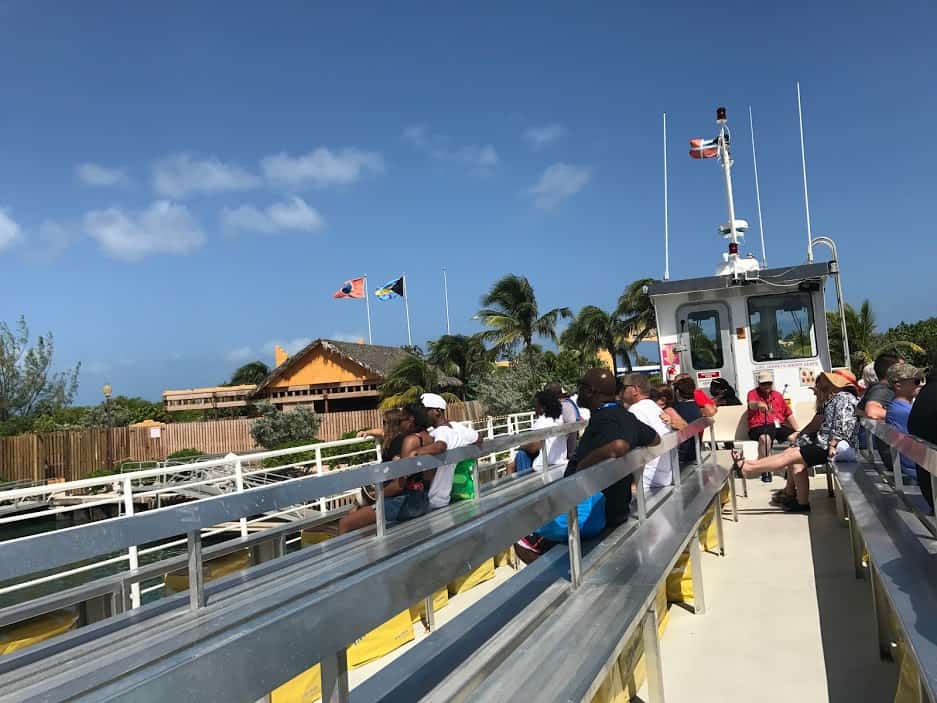 Want to enjoy every last minute of your time on Half Moon Cay? Grab the last tender back to the ship. Want to make sure you don't miss it? Find one of the bartenders you know works on your ship (they come ashore to serve drinks on Half Moon Cay) and enjoy your final moments at their bar. As long as the bartenders from your ship are on the island, it's not going anywhere.
A fun "bonus" of heading back on the last shuttle? You'll probably have quite a few crew members on the water tender, and it's always fun to chat with them. But be warned: If there are two ships in port you need to make extra sure the crew members you're keeping an eye on while on the island are from the right ship.
10. Avoid the madness upon returning to the ship.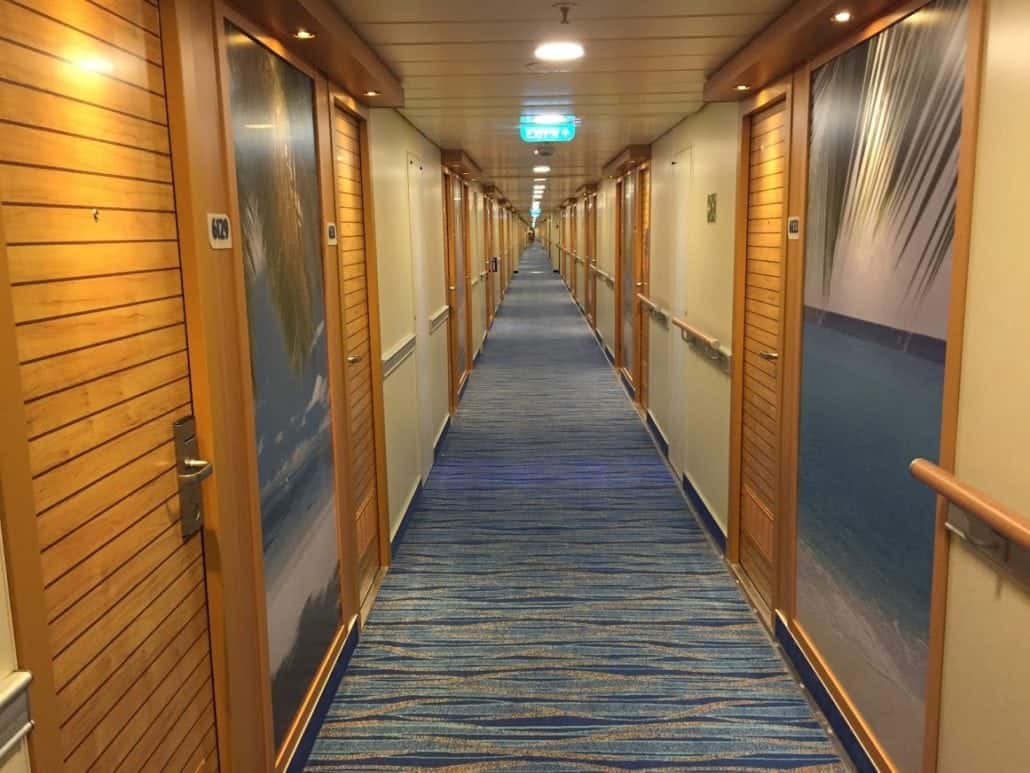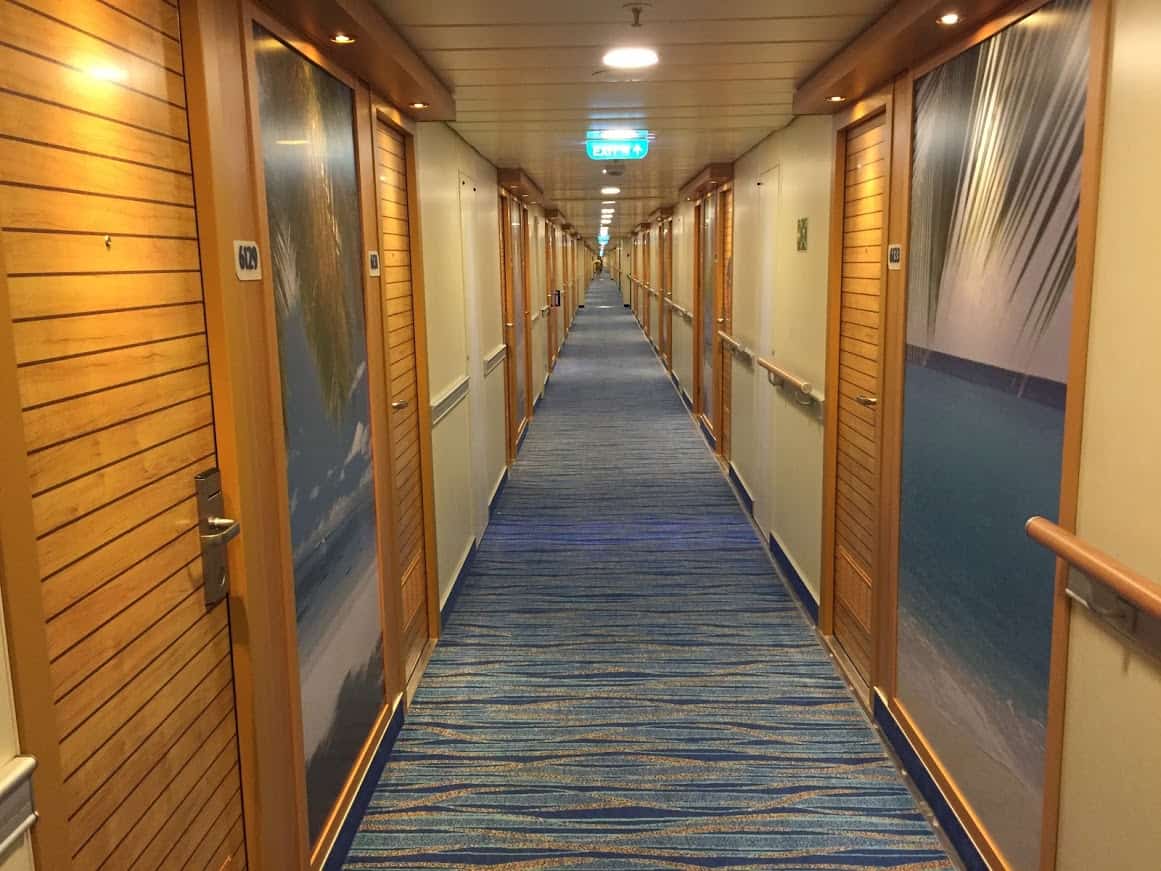 Once the water shuttle gets back to the ship, everyone on the tender is going to swarm the elevator. But you can avoid that by taking the stairs up one deck (or even two, if you're feeling particularly energetic) and then walking down the hall to a different bank of elevators. While everyone else is doing a sardine impression in the elevators most easily accessible, you'll have breathing room… and will have burned off at least a few calories in the process!
Tour of Half Moon Cay