If you're looking for some private space on Holland America Line and Carnival Cruise Line's private island Half Moon Cay, you have several options.
The Bahamian paradise, also known as Little San Salvador Island, offers Beach Villas, Cabanas, and Clamshell Sunshades for rent. There's also the largest rentable building at the private destination: the Private Oasis.
Here, we'll break down what each of these rentals include, how many people they can accommodate, and how much they cost.
Note: If you want to rent one of these buildings, it's strongly encouraged to do so in advance as they often sell out ahead of the cruise. Then when you board your ship, you can report to the excursions desk to choose which cabana or villa you specifically want.
Cabanas Include:
Snacks such as chips, dip, and fresh fruit
Water and soda
An air conditioner
Ceiling fan
Refrigerator
Table and chairs
Loungers
Misting outdoor shower
Use of floating mats and snorkel equipment
Cabanas cost $700 and can accommodate 4 people. They can hold up to 6 people for an extra fee per additional person. The island has 15 Cabanas and they are located down the main beach past Captain Morgan's pirate ship bar, interspersed among the Beach Villas which are detailed below.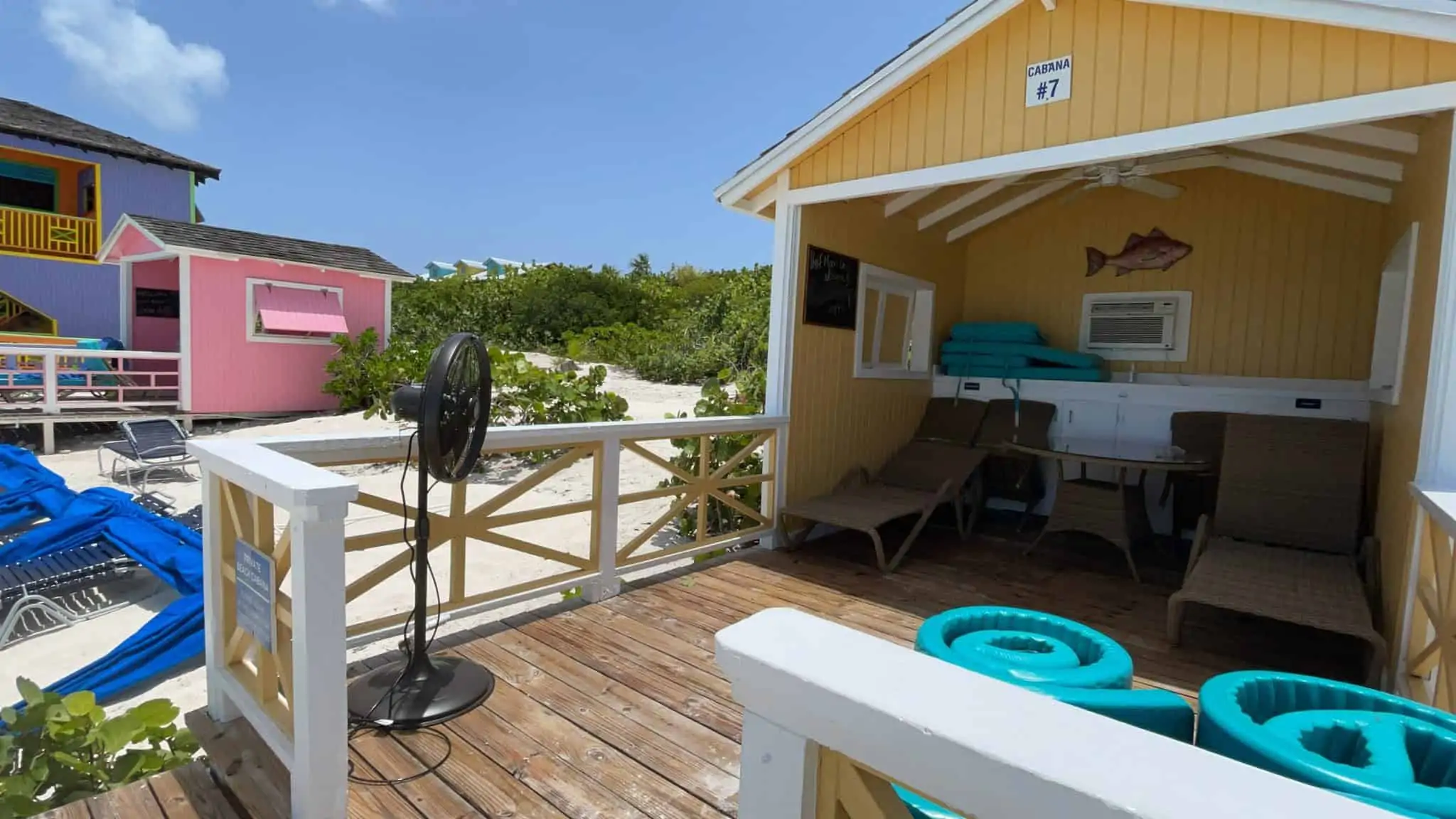 Beach Villas Include:
Everything that a Cabana does plus a five-person hot tub
A Beach Villa costs $1,000 and can accommodate 8 people. It can hold up to 18 people for an extra fee per additional person. There are five Beach Villas at Half Moon Cay. As mentioned, they are located down the beach past Captain Morgan's Bar.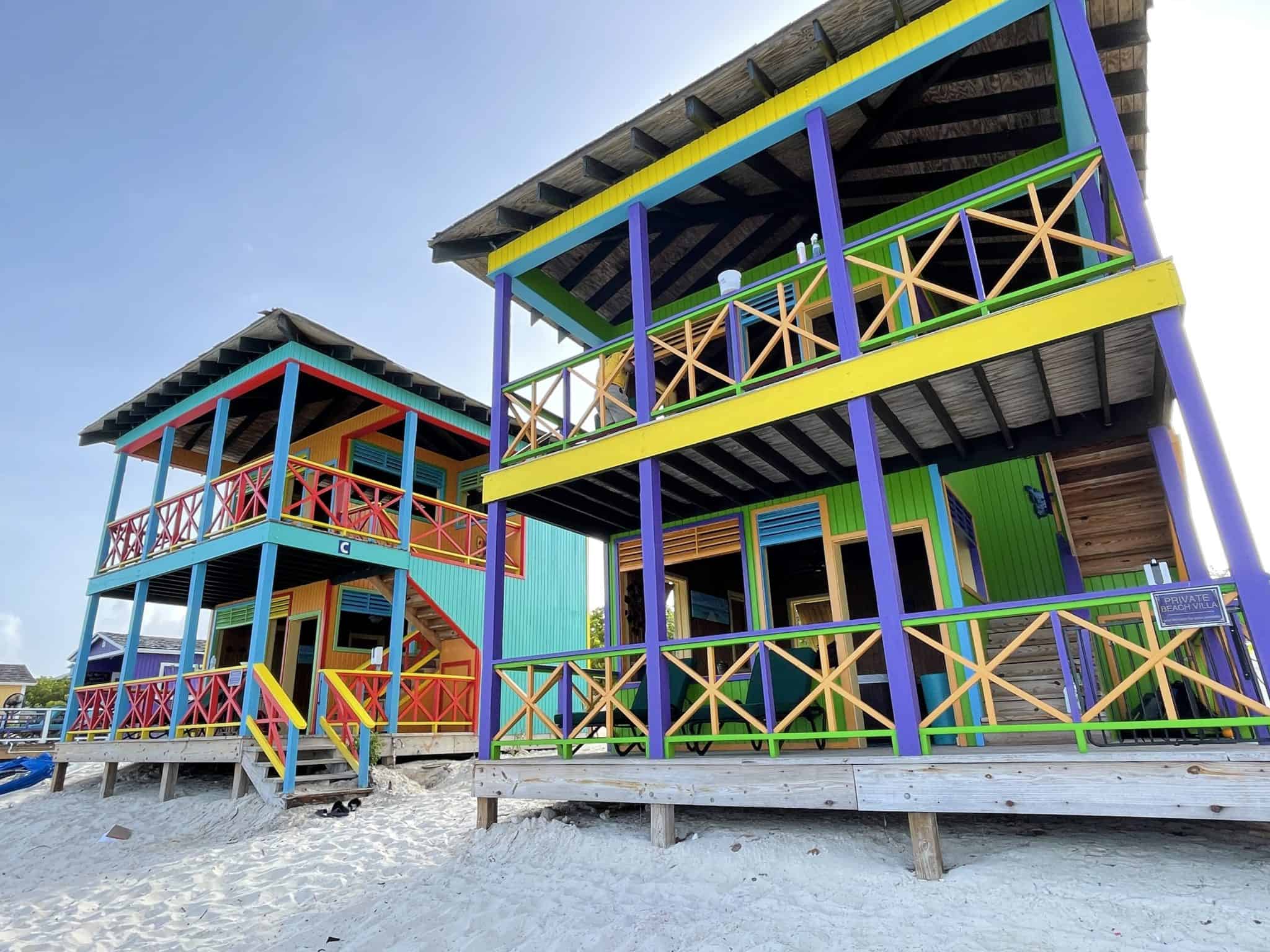 The Private Oasis Includes:
The Private Oasis includes everything a cabana rental does except a guest-use refrigerator and a ceiling fan. It also includes these additional features:
A barbecue lunch
Beer, wine, and tropical cocktails
An eight-person hot tub
Men's and women's restrooms
Heated indoor and outdoor showers
Misting stations
A privacy gate
Personal chef
Bartender
Butler
Dining table and chairs
Cabana steward
Lifeguard
The Private Oasis costs $2,000 and can accommodate 12 people. It can hold up to 24 people for an extra fee per additional person. The Private Oasis is located on the peninsula where the tender boats dock, to the left of the main beach.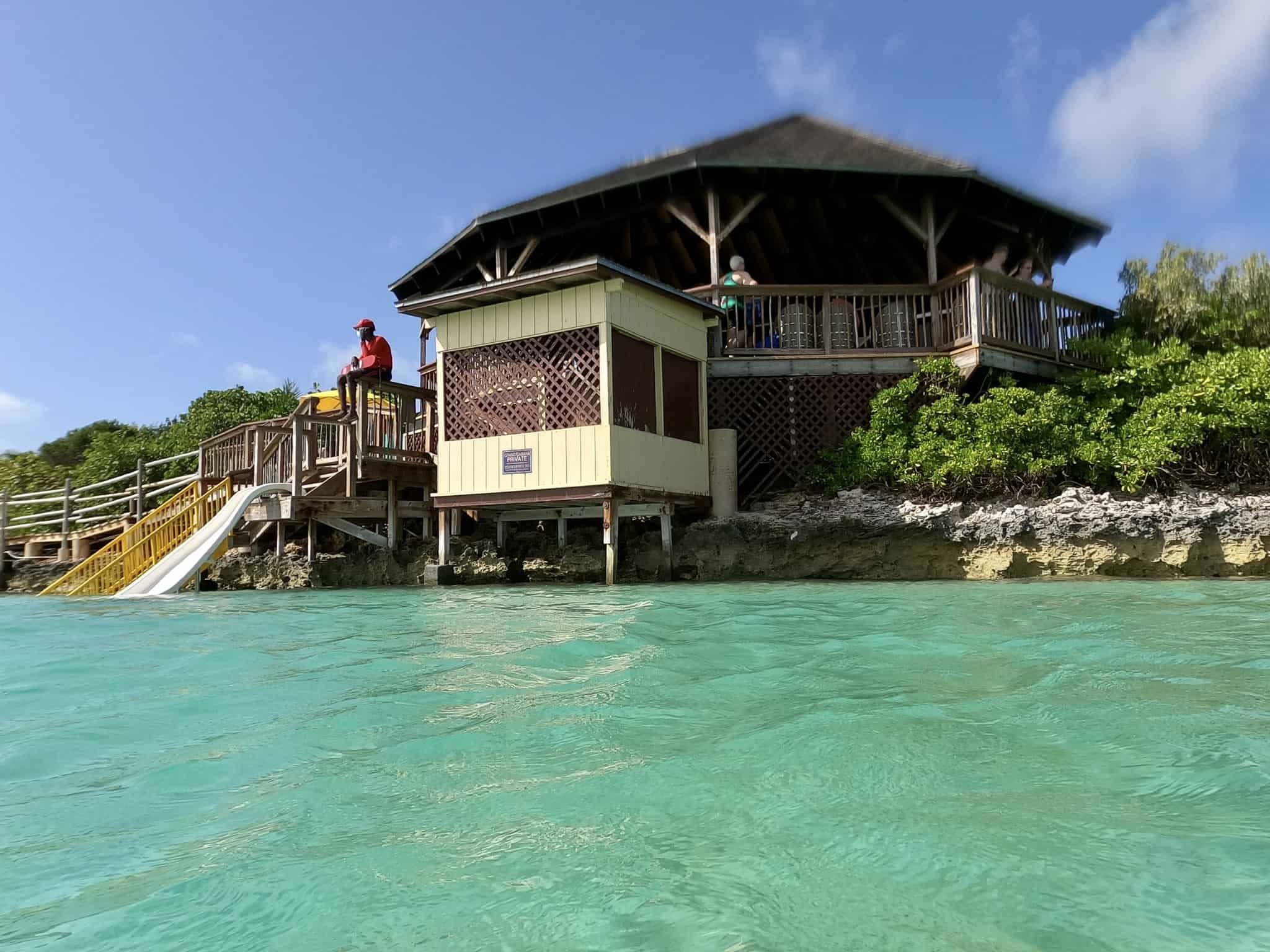 Clamshell Sunshades
Clamshell sunshades are also available for rent on the beach at Half Moon Cay. They cost $50 and include two lounge chairs.
A Note About Dining
With the exception of the Private Oasis with its barbecue lunch prepared by a professional chef, the private cabanas and the beach villas only include snacks and not a full meal. When it comes time for lunch, head over to the covered barbecue buffet for hot dogs, jerk chicken, burgers, and a variety of sides and desserts.
READ NEXT: What's Included in an Amber Cove Cabana?
Pin it!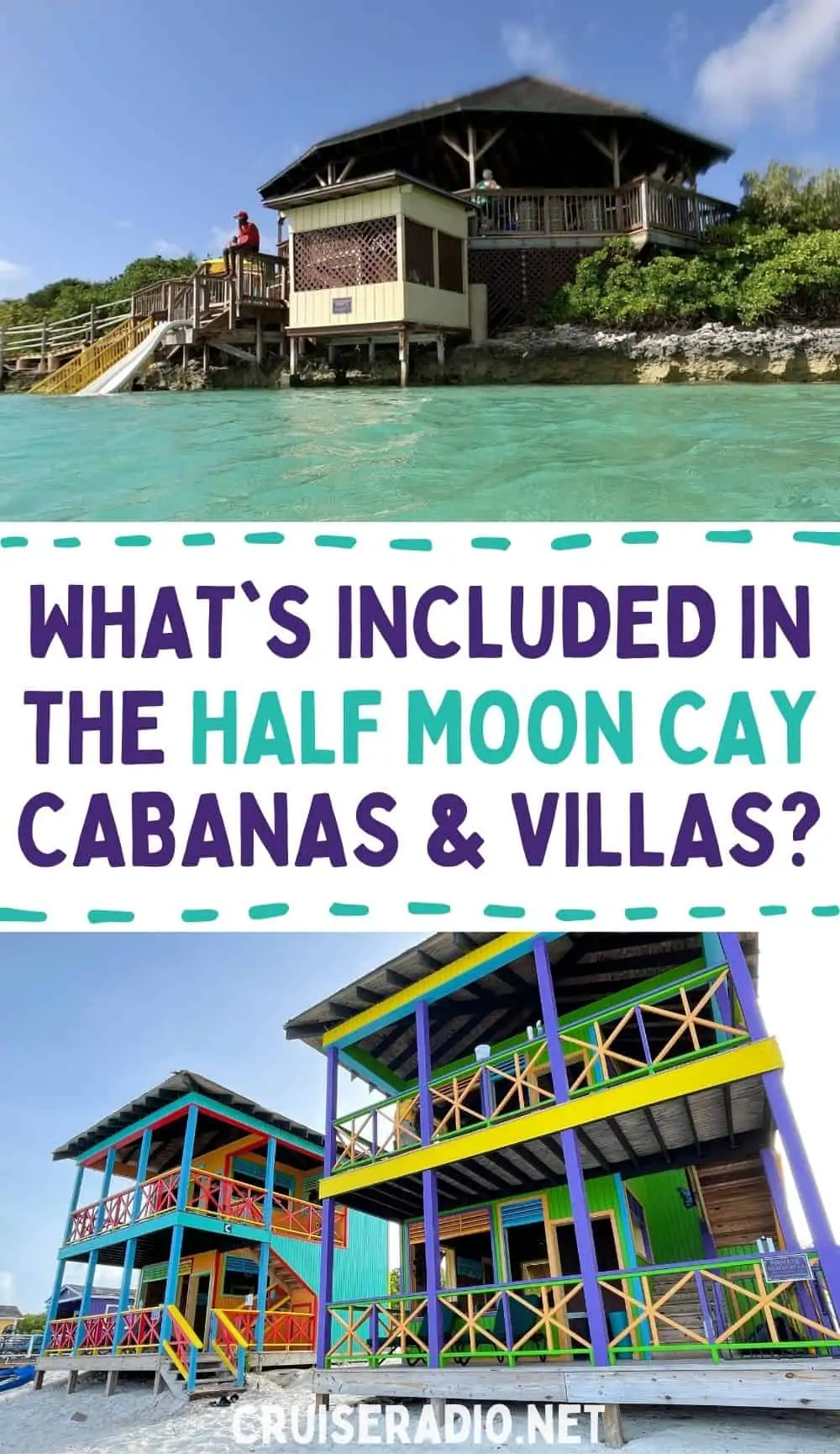 This article was originally published in July 2021. It was updated and republished in April 2023.