Listener Matt took a cruise in 2020 on MSC Meraviglia, and decided to send us a full report on what he thought of the ship and overall experience. Let's jump into it!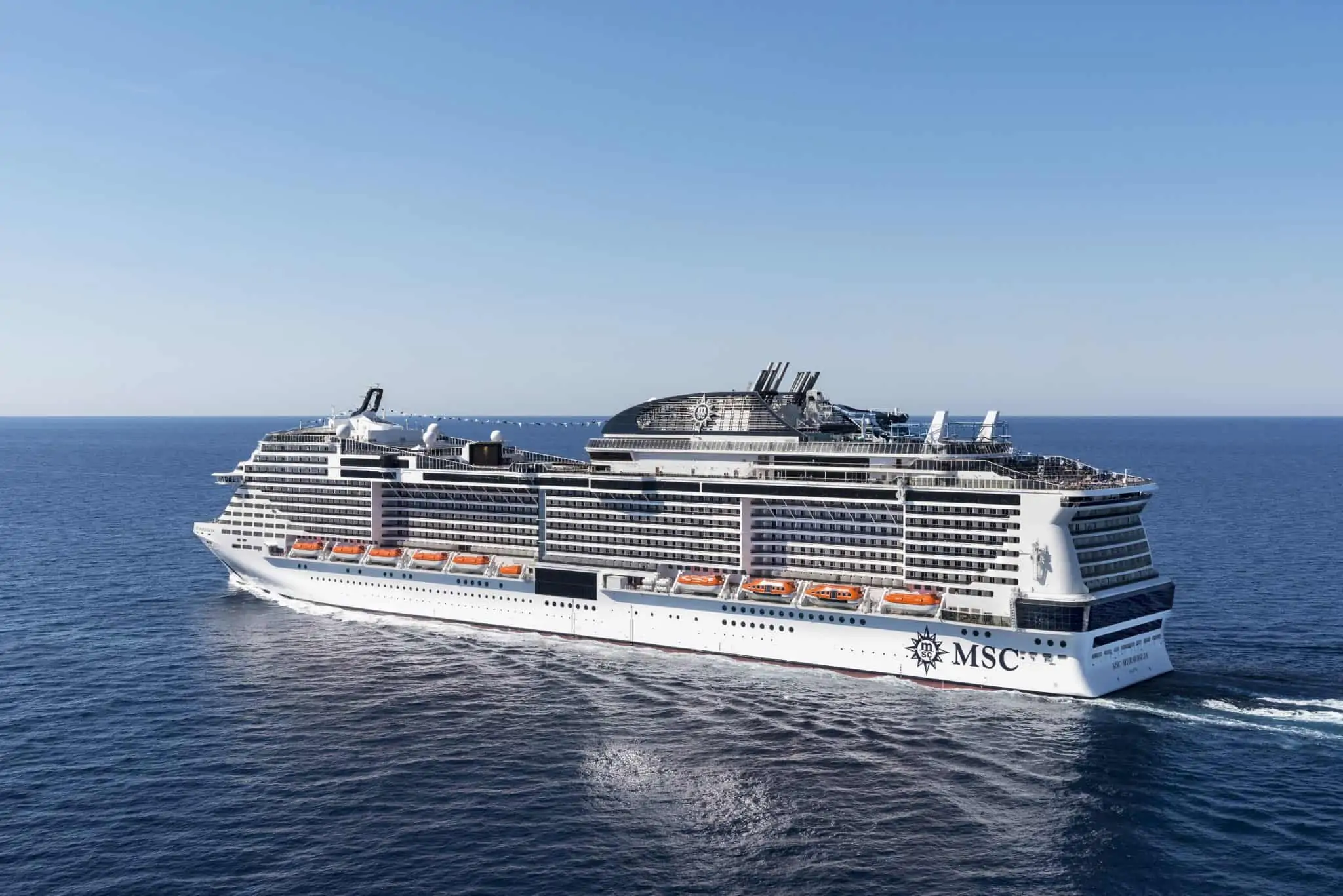 My Cruise Background
This is now my 5th MSC cruise, and 19th cruise overall. I've also done the following MSC cruises:
2009 on the Poesia (my first cruise ever)
2016 on the Divina
2018 on the Seaside
2019 on the Seaview
I said in 2016 when I sailed the Divina that I thought the cruise line had come a LONG way since 2009 in catering to American audiences. Now, I'll say that the line has come even further throughout the years.
My favorite line as a 32-year-old bachelor is Celebrity. In an ideal world, I would only sail Celebrity due to their gorgeous ships, consistently excellent cuisine, and exceptional service. However, since the introduction of the Edge class ships in late 2018, Celebrity has nearly priced itself out of my budget — and I assume the same for many young professionals — especially if you like to cruise 3+ times a year as I do.
When MSC developed the Seaside Class of ships, I found a less expensive (though more European) version of what Celebrity tries to do… hence my increase to taking four MSC cruises in the last 4 years. Also, with Celebrity's rising prices, I noticed on my last two cruises (on Edge and Summit) that less and less young people are sailing with them. If Celebrity doesn't stop increasing their prices, I think that they'll become the newest version of Holland America Line as far as demographics go.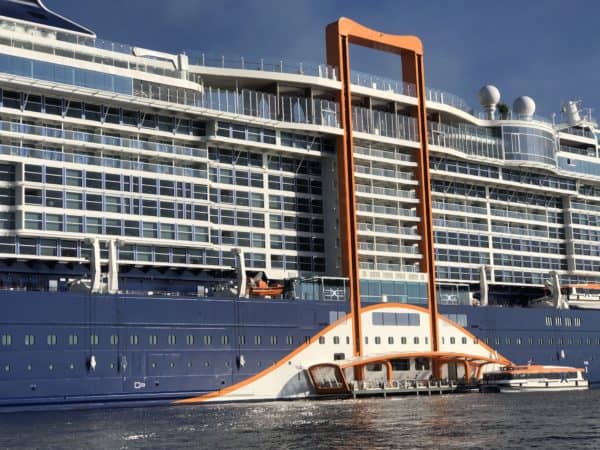 From my experience in sailing five different cruise lines since I began cruising 11 years ago, there is no doubt that MSC Cruises is perhaps the most "controversial" line in varying opinions when it comes to Americans. As many of you have probably read or heard in other reviews, there are many Americans who love it (like me) and a large number who hate MSC. There seems to be very little middle ground.
Know Before You Sail
This is NOT Carnival or Royal Caribbean. This is an Italian line that makes no apologies for their glitzy, glamorous, and sometimes over-the-top décor, style, and attitude. Its newer ships, especially, are absolutely beautiful.
If you absolutely adore Carnival, chances are you won't care for MSC. I encourage you to do as much research as you can before choosing a cruise with MSC.
MSC Cruises Demographics
MSC will probably feel different from other cruise lines you have experienced if you've never sailed with them before. If you're sailing out of a U.S. port, you can expect probably the most diverse cruise crowd that you'll ever experience.
Without actual data, my observations would be the following:
45 percent Generation Y & Millennials (Born in the 1980s & 90s)
20 percent Baby Boomers (56-74 yr olds)
15 percent Generation X (Born in late 60s through 70s)
15 percent Children (including teens, kids, and babies)
5 percent Ages 75+
About Me
Here's some background on me to start off. I'm a 32-year-old single male. Like many of my cruises, I sailed with my 77 year-old father who has some health issues. It's a cruise to spend some father/son time together as we live in different states. He usually goes to bed quite early, and I enjoy the nightlife well into the wee hours of the morning. So, inevitably, it ends up becoming a "singles" cruise for me.
Speaking of dad, although he can still slightly walk, he mostly uses a power chair to get around. The staff aboard MSC Meraviglia couldn't have been nicer, or more willing to help whenever he needed it. That's not only great credit to their staff as professionals, but credit to them as human beings.
MSC Meraviglia Details
As mentioned before, I cruise a lot… and although I give Celebrity and Norwegian incredibly high marks for their newer ships and how beautiful and modern they are, the Meraviglia is incredible in terms of aesthetics and pure beauty. I'm young, and like glitzy/glamorous modern ships. These incredible vessels are another reason why MSC has become a real player in the game. All of their newer ships are works of art.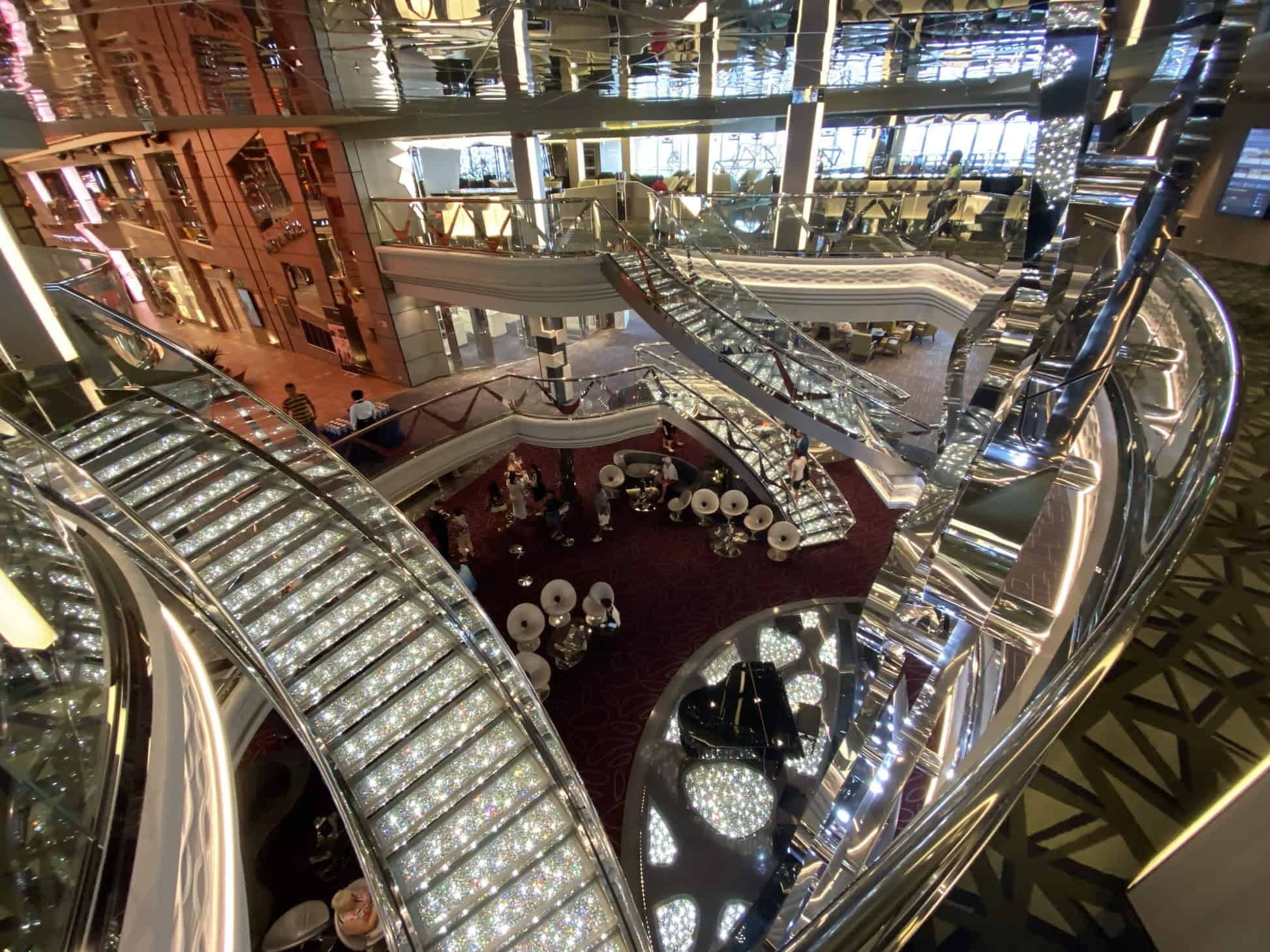 MSC Meraviglia has three primary interior spaces. The 5th deck hosts a bar, the guest relations desk, and help centers. The 7th deck is where you'll find most of the speciality restaurants, some bars, and the karaoke lounge (all of which is open-air balcony style gazing down on the 6th deck (Galleria Meraviglia).
And finally, the 6th deck is where the heart of the action is, with virtually all shops, most bars, the excursions desk, the remaining specialty restaurants, the chocolate shop, and numerous other odds and ends are located.
The 6th deck, known as the "Galleria Meraviglia," also has the best view of the famed LED ceiling that changes throughout the cruise, and has video demonstrations, artwork displays, entertainment clusters, and various other things that play. The Galleria Meraviglia is truly one of the most unique and incredible interiors that you'll see on any ship. I can only describe it as an upscale mall at sea.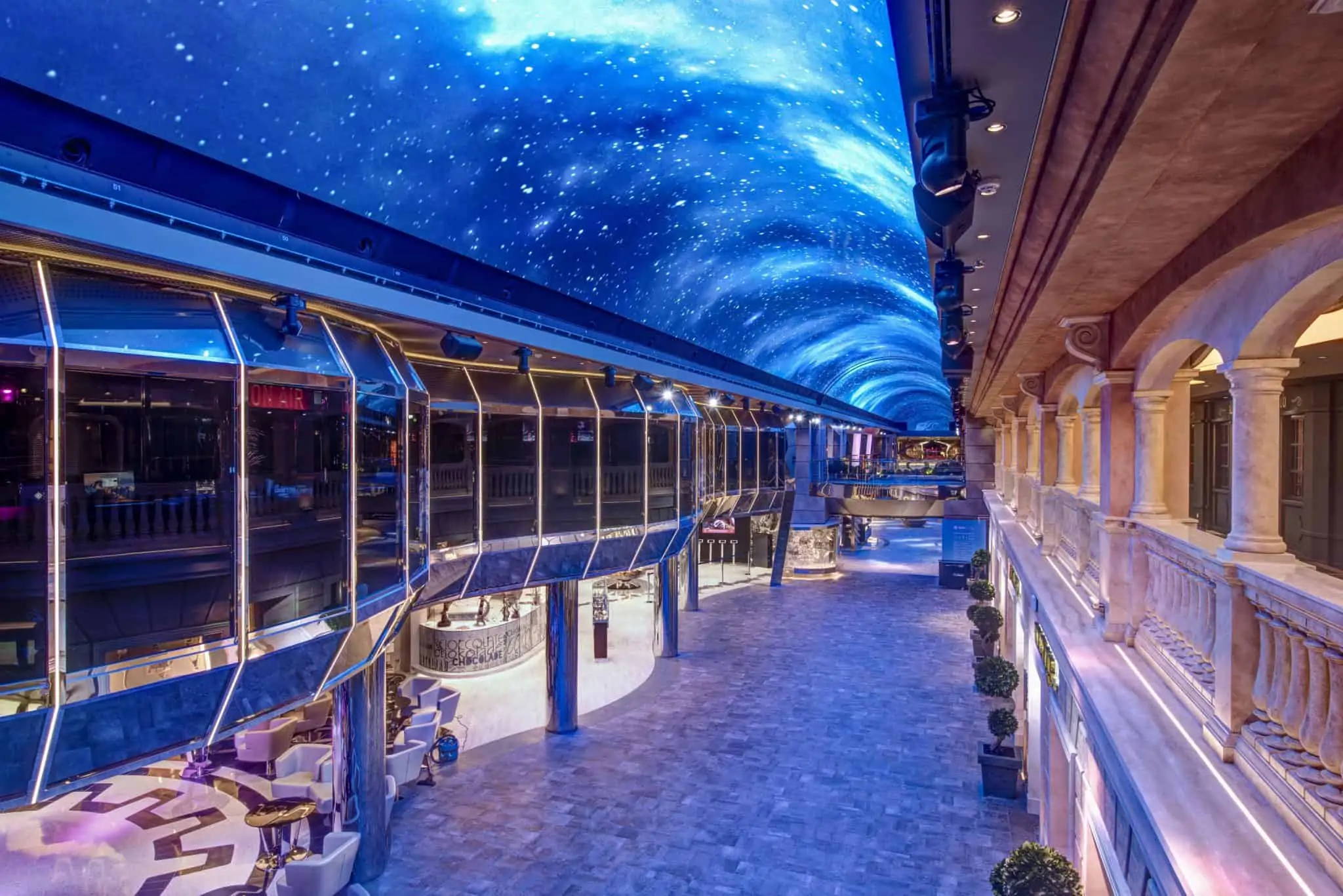 The aforementioned 3 decks also feature the famed MSC Swarovski crystal staircases at the Galleria's aft. This area is basically three decks of mirrored bars, hangout spaces, and information desks (such as guest relations, photo areas, and the MSC gift shop). There's also lots of live music and beautiful HD digital screens of designs, artwork, etc.
READ MORE: 15 Tips for Visiting Ocean Cay MSC Marine Reserve
The Cabin
Like pretty much all cruise ship cabins, the cabin was small and served its purpose. Although I always get a balcony room on any ship that I sail on, I can't tell you that I ever spend much time in my stateroom other than to sleep and get dressed. But for what it's worth, the stateroom was very nice and modern. The balcony was a very decent size and I enjoyed having a Bloody Mary or coffee on it in the mornings.
You are on a cruise ship to have a good time, to be around other people, and to get some sun. You can't do any of those things by staying in your room. I was on deck 14, midship. It was a good location and had easy access to everything I wanted. My room stewardess was Elvina from St. Lucia. She was awesome and was always was there when I needed something.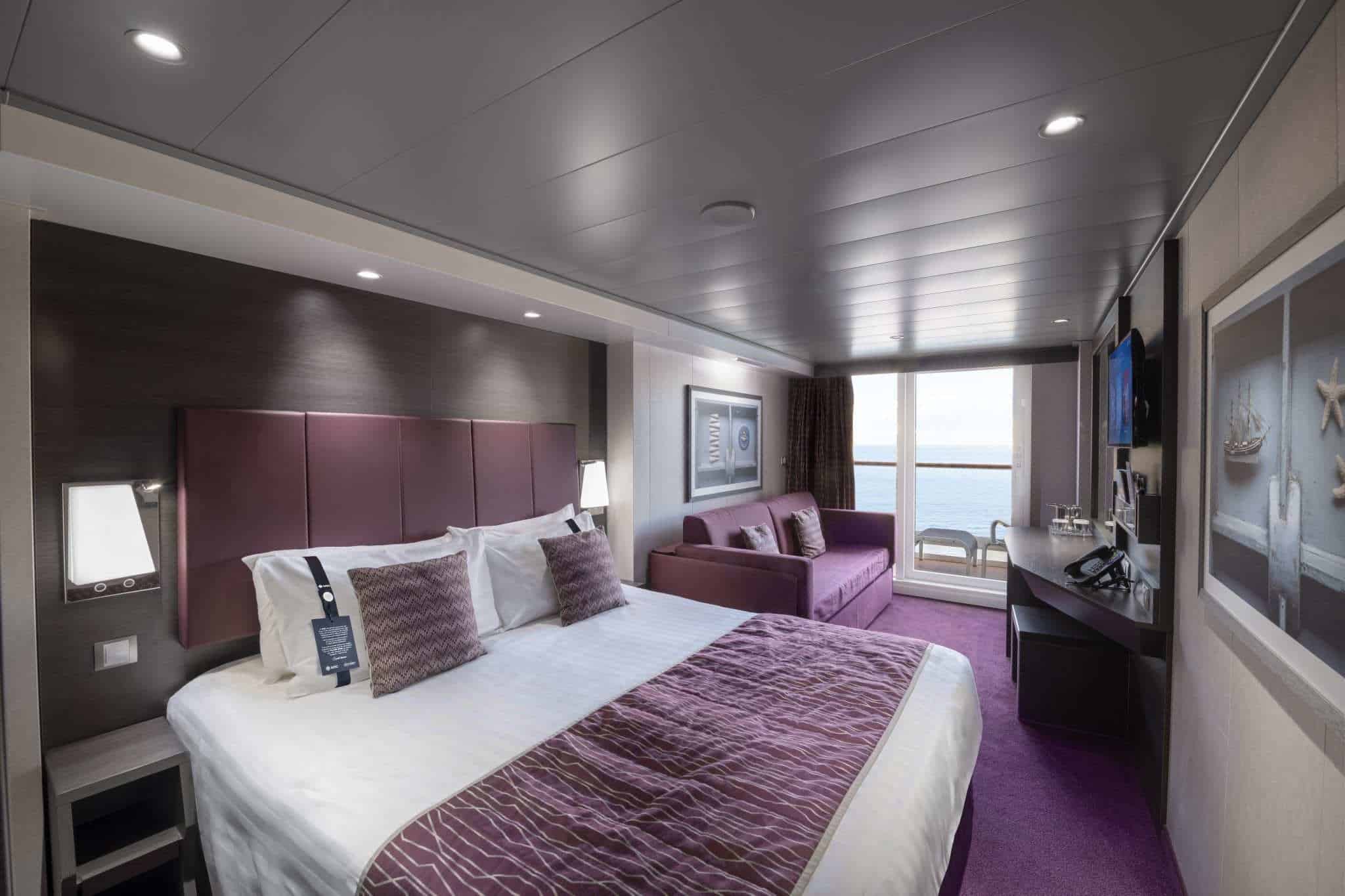 Outside Area
The pool decks on MSC Meraviglia are nice and spacious. There's the main pool deck on 15 where the majority of deck chairs are located, along with the balcony-style deck overlooking the pool on deck 16.
There's also the Yacht Club pool deck on a small portion of deck 16. This is restricted to only Yacht Club passengers and requires keycard access to get in.
Then you have smaller areas for deck chairs on deck 18 above the pool, and near the kid's area. There's also the back pool deck located on Decks 16, 17, and 18. This is an adults-only area of the pool. Like most cruises, deck chairs fill up quickly with towel clips, bags, and magazines holding chairs for sometimes hours before they're actually occupied. There is a decent amount of overcrowding on sea days.
I don't really know how MSC could really address this other than to recommend that you get out there earlier. The pool areas were very nice and are what you'd typically expect from a large cruise ship pool area. There are lots of corner bars and poolside drink service.
As I've mentioned a few times, I'm young, and I found that there was a good number of millennial singles on the ship, as well as married couples, and others. Supposedly there were around 300 kids on this cruise, but credit to MSC for having kids and teens clubs because if there were that many kids on the ship, I really didn't notice and they were not a problem at all.
Dining
I dined at five specialty restaurants onboard.
Butcher's Cut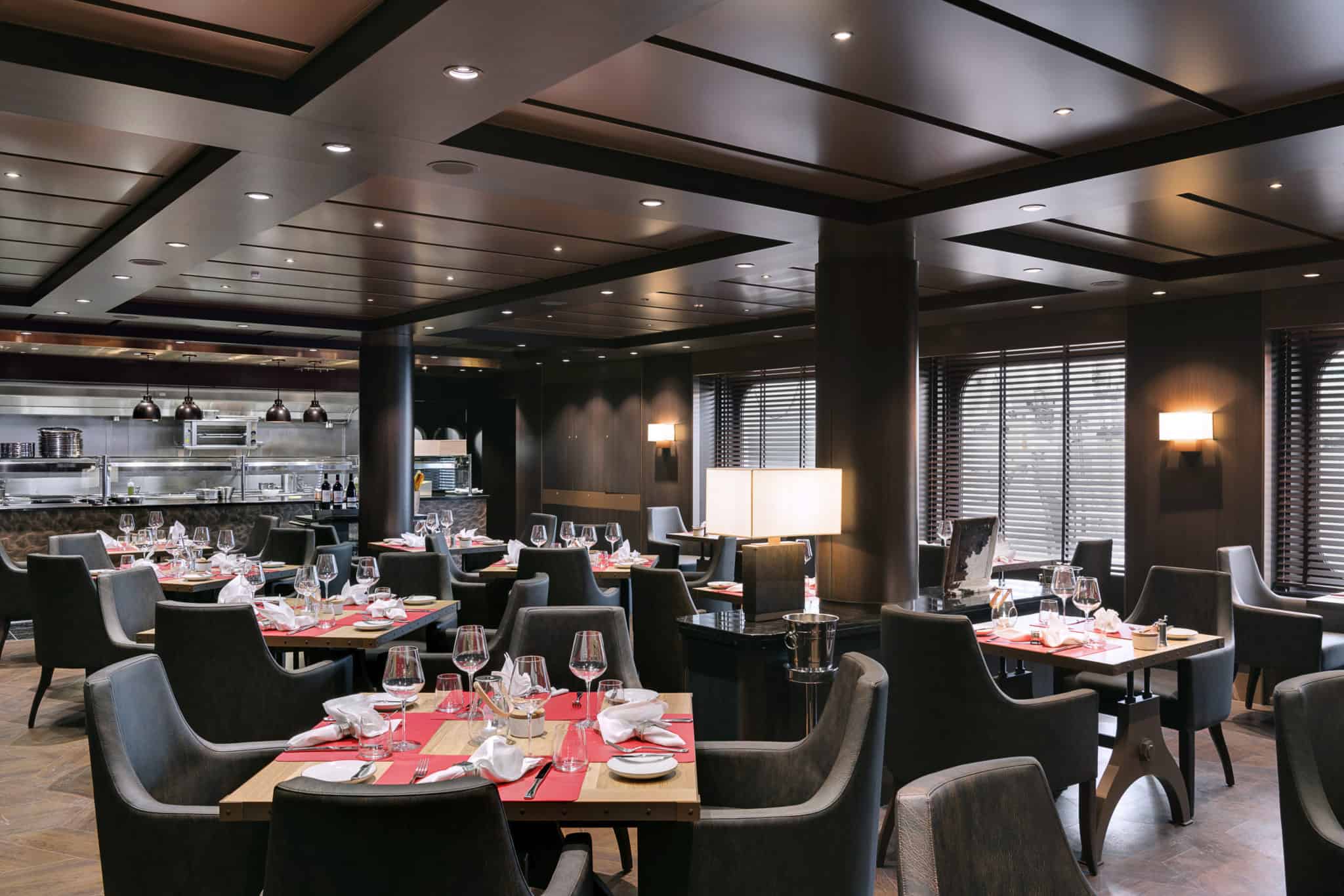 By far, the best specialty restaurant on MSC Meraviglia is Butcher's Cut. I know that a lot of people may roll their eyes at fancy steakhouses nowadays considering that they seem to be on every corner land-side.
But trust me, you want to try this restaurant… my father has been on 10+ cruises as well, and we both agreed that this was one of the best meals we've ever had at sea. I first tried Butcher's Cut on the MSC Seaside, and loved it then as much as I love it now. There are many different cuts of steak to choose from, with numerous choices of sides.
If you have a specialty dining package, they'll limit you to either a filet or a strip steak, along with one appetizer, your choice of two sides, and one dessert. If you want to substitute a ribeye (like I did), they'll charge you 1/2 the menu price of the steak, and let you finish out the package with all of the other dishes that I mentioned.
Score: A+
Ocean Cay
Although the seafood was pretty good, and the atmosphere is very nice as it is in most of their specialty restaurants, I'm from Louisiana… So it's hard for me to get any better seafood than what I eat at home. I had the yellowfin tuna, and my father had the lobster. Both were good. Not out of this world, but very good. They get a B+ because the variety on the menu is not very extensive. Maybe 7-8 things total to choose from.
Score: B+
Kaito Teppanyaki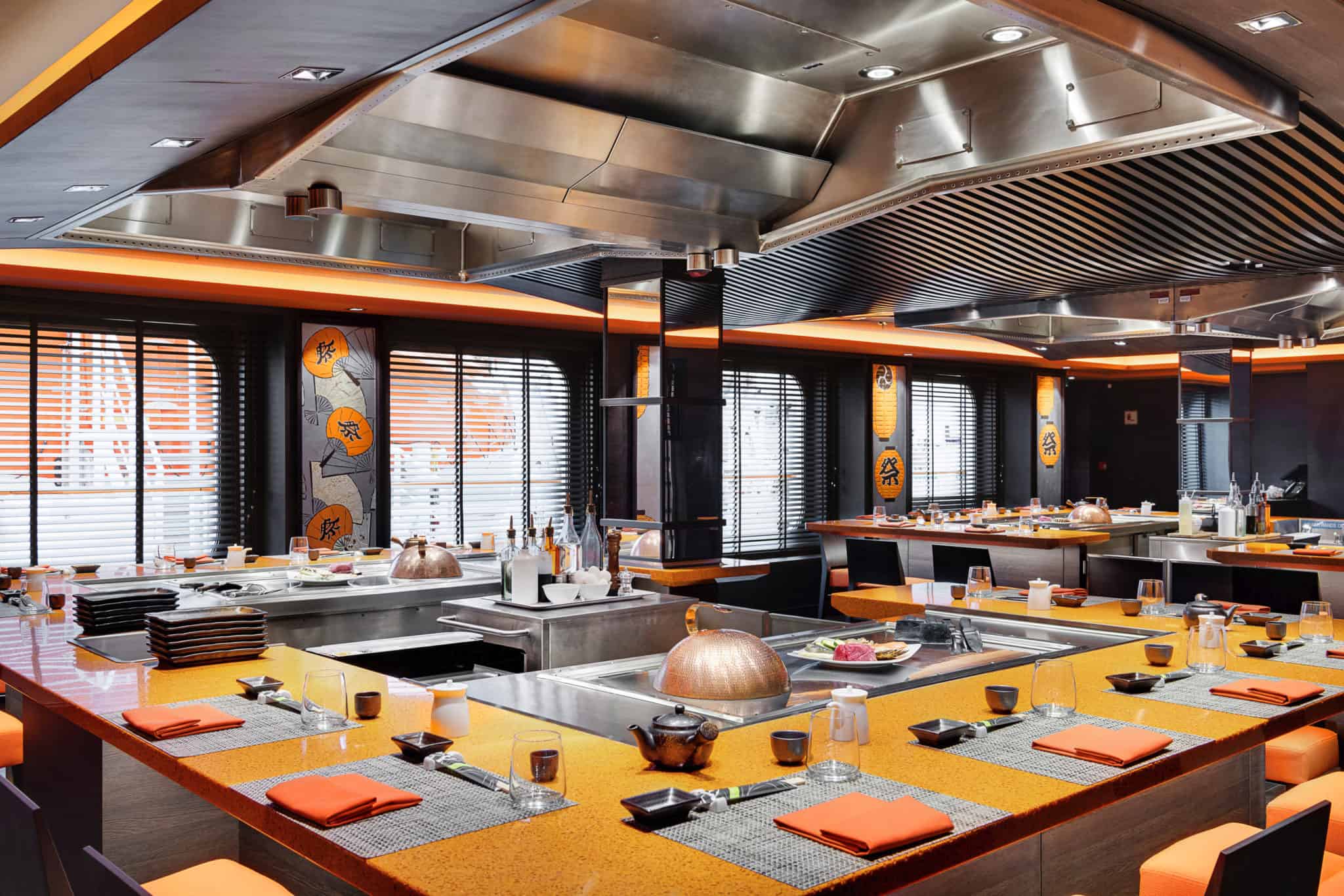 If you're an avid cruiser, many of you have probably had hibachi on a ship (probably even the Teppanyaki brand).
As usual, the performance of the chef, the variety of meats and seafood, and the whole meal was excellent. The only reason that they didn't get an A+ is that Teppanyaki is not included in any specialty dining package. You have to pay for the meal straight up, period. That's a little cheap on MSC's part if you ask me.
Score: A-
READ MORE: MSC Meraviglia Ship Review (2019)
Cirque du Soleil Dinner Show
At this dinner show, you'll be able to choose from either a meat option, a seafood option, or a vegetarian option. I chose the meat and it was a rack of lamb over garlic mashed potatoes. This meal was absolutely incredible. It was right up there with Butcher's Cut as the best meal on the ship. My father had the vegetarian option, and said that his was excellent as well. I highly recommend doing this dinner show for both entertainment as well as the quality of the food.
Score: A+
Kaito Sushi Bar
This was the only specialty dining that I didn't really care for. I dined here on the final night of the cruise with a friend I made earlier in the voyage. The sashimi (raw fish) was excellent and fresh. Unfortunately, just about everything else was off. If you have the specialty dining package, you have absolutely no control over your order. It's a set menu of miso soup (which was cold and bland), cooked rolls (like California style) which were mediocre at best, and green tea ice cream for dessert.
Had we actually ordered the rolls that we wanted to order, we would've paid $12-$15 per roll, and forgone my already paid-for dining package. In my opinion, it's really a rip off of a specialty restaurant. MSC needs to redo the entire menu and make it more people-friendly, and help guests understand what they're actually paying for. If purchasing a specialty dining package, you get the least for your money at Kaito.
In addition to the food falling short, the sushi bar is located out in the main promenade under the giant LED ceiling. Sounds great, right? Unfortunately not. You're right in the middle of a major pathway for foot traffic on deck 7, with blaring conflicting live music coming from each side of you. You'll find yourself almost have to shout across the table in order for your dining companion to hear you. I understand that there's not really a way they could fix the location, but it was one of the few structural things that I didn't care for on the entire ship, which didn't help the already mediocre dinner.
Score: C-
Main Dining Room
We had anytime dining due to our status with MSC. However, we only ate in the main dining room twice as we did five nights of specialty dining.
We were assigned to "Olive D'Oree" (One of three main dining rooms on Meraviglia). The food was average — not great, but not bad. I can say that it's much improved from my early MSC experiences minus the Seaside (which was excellent).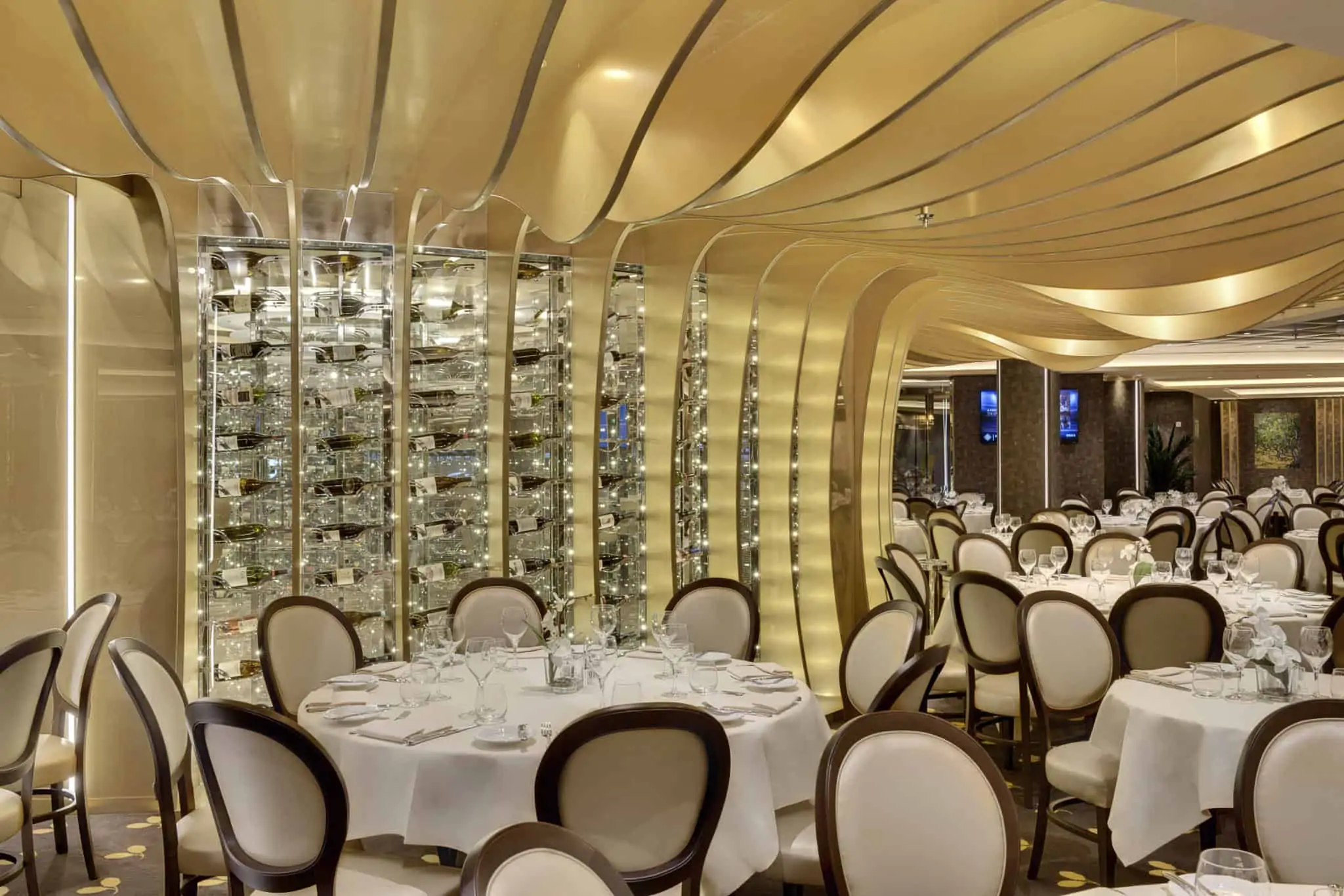 When chatting with other passengers, you'll hear mixed reviews when it comes to the main dining rooms. This has been a problem for Americans on MSC for years. It's like the one thing that they can't seem to consistently get right as compared to other major cruise lines. It's not terrible, it's just not consistently good. For example, one of the nights we had excellent service, but the food was below average. The other night, the food was great, but the service was awful. That's unfortunately pretty common on MSC.
That's why I lean more towards specialty dining on MSC than on any other cruise line I sail with.
Score: B-/C+
The Buffet
The buffet on MSC Meraviglia is pretty standard for what you'd expect at a buffet for all major sized cruise ships. We ate breakfast every day there, and had lunch there on sea days.
Contrary to what some people have said about the buffet, I found the variety to be pretty good. They had American favorites such as burgers, hot dogs, and pizza, plus salad bars and pasta bars with assorted pasta, lasagna, ravioli, etc. The buffet also has a grilled section which they would change up from day to day with things like roast beef, pork tenderloin, and roasted chicken on a rotating basis.
Score: A-
Overall Dining Score:
When you add everything together, the overall food score would be a solid A- or B+ (I'm from Louisiana, trust me… if it was bad or unseasoned, I would tell you.)
Bars on MSC Meraviglia
The best bar on the ship is the Sky Lounge on deck 18 overlooking the pool deck. It's only open at night. It's a very modern piano bar with a jazz singer. But what makes it stand out is the fact that it has the best bartenders on Meraviglia. Ask for Mohammad, Henry from the Philippines, or Raul from Honduras. All three are the most decorated mixologists on Meraviglia, and all three have been with the company for over 10 years. This bar is elegant and not a party bar like others on the ship.
The most fun party bar on the ship is called The Meraviglia Bar on deck 6 near the main theatre. This is where adult game shows and live bands typically are.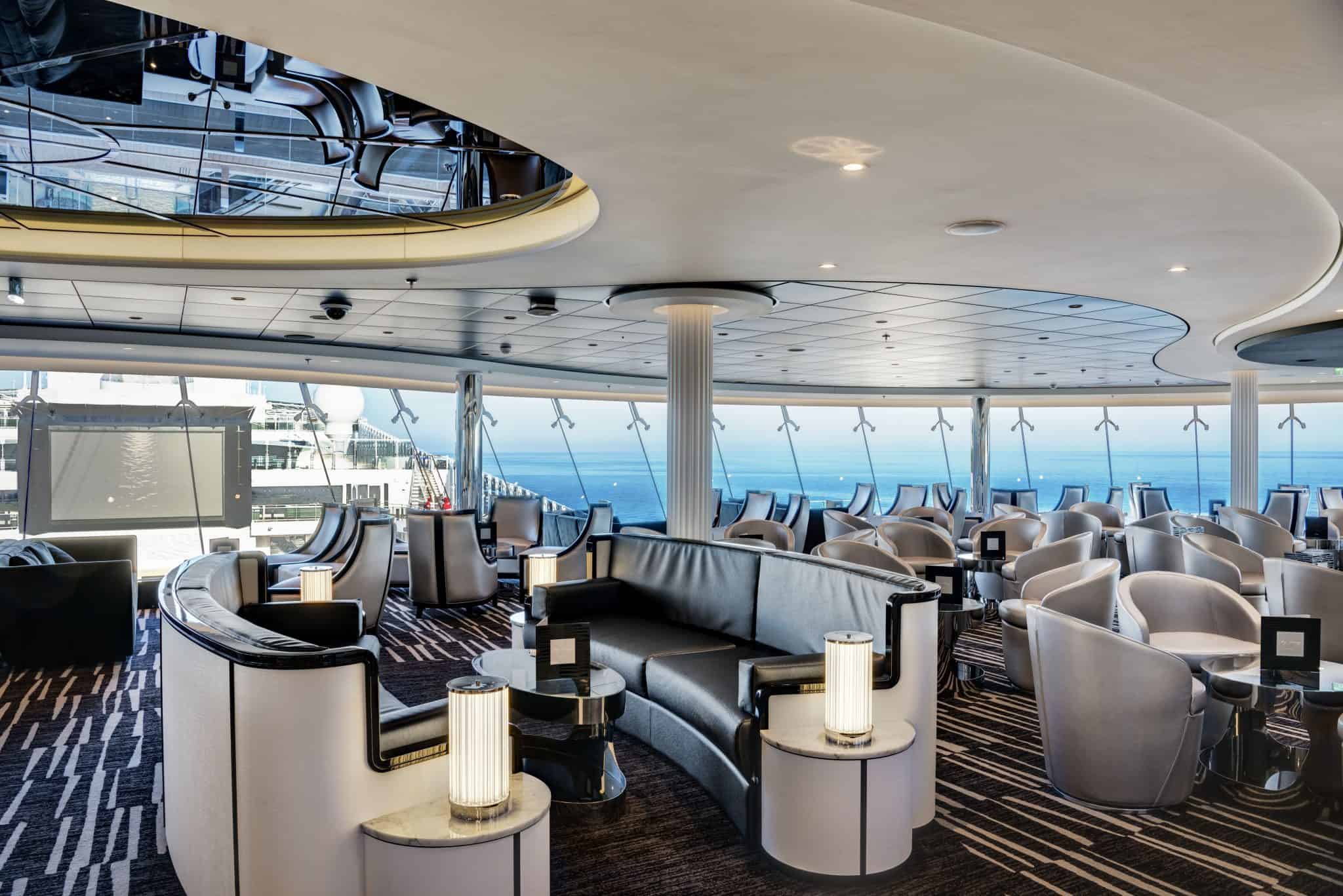 MSC Meraviglia Drink Packages
So, I'm a drink snob. And I drink a lot. I assure you that whatever MSC charges for their drink packages, I am not one of the ones that they make money off of… I always purchase the premium drink package on every one of my cruises. For this cruise, the drink package that I purchased was $434 for the entire voyage (or $62 per day). But with my MSC status, I got a 25 percent discount, saving me $108.50, so I actually paid $325.50.
Types of Drink Packages:
Non-Alcoholic Package ($203 total, or $29 per day). It covers all sodas and energy drinks.
Easy Package ($245 total, or $35 per day, covers drinks up to $6 per drink). I'd recommend this if you're on a budget, but still want to drink alcohol. This will include most mixed drinks with house liquor, i.e. cheap vodka, rum, bourbon, gin, etc.
Premium Package ($434 total, or $62 per day, covers drinks up to $12 per drink). This is for people that like Patron, Grey Goose, higher-end rums, whiskeys, etc… This also includes almost all frozen drinks and speciality cocktails.
Premium Plus Package ($553 total, or $79 per day, covers all alcohol on board). There is only one reason why you would get this package, and that is if you want things like Dom Perignon, significantly aged Scotch, or high-end rare whiskey. Honestly, I think going Premium Plus is a waste of money, but that's just my opinion.
One big tip on getting a "solo"drink package.
Crew and Service
I've read lots of reviews of this ship of people criticizing the staff over troubles with service. But during my cruise, I only experienced this one night in the main dining room.
If I'm at my most critical, I would give the service a B+ or A-. If we ever needed something, it was taken care of quickly. The rare time that something was wrong, it was fixed in a timely manner.
One complaint that I've routinely seen on MSC cruises is issues with staff that do not speak English. I personally think that this has drastically improved over the past several years, particularly on Caribbean-based ships like the Meraviglia and Seaside. Now, there is still a little bit of a language barrier, but the vast majority of the staff know quite a bit of English and are able to communicate with guests. If you find yourself in a rare situation where someone cannot answer a question, simply ask another crew member nearby. All major cruise lines employ crew members from different countries, so the occasional language issue is not limited to just MSC Cruises.
Entertainment Onboard
As has been my opinion for years, entertainment is MSC's strongest area. Even going back to a very lackluster cruise on the MSC Poesia in 2009, the entertainment was still good.
The entertainment on this cruise was excellent. The shows from night-to-night are nothing short of sensational. Even the people who seemed to not enjoy this cruise remarked how good the entertainment was. Rather than to take it show by show, I can tell you that you will see a lot of Broadway-type dancing, singing, and incredible acrobatics.
The best show by far was "Sonor" in the Carousel Lounge, which is the dedicated theatre for Cirque du Soleil performances at the rear of the ship. You will need a special dinner ticket, or just purchase a ticket to this show and you'll get a free specialty cocktail as part of the show.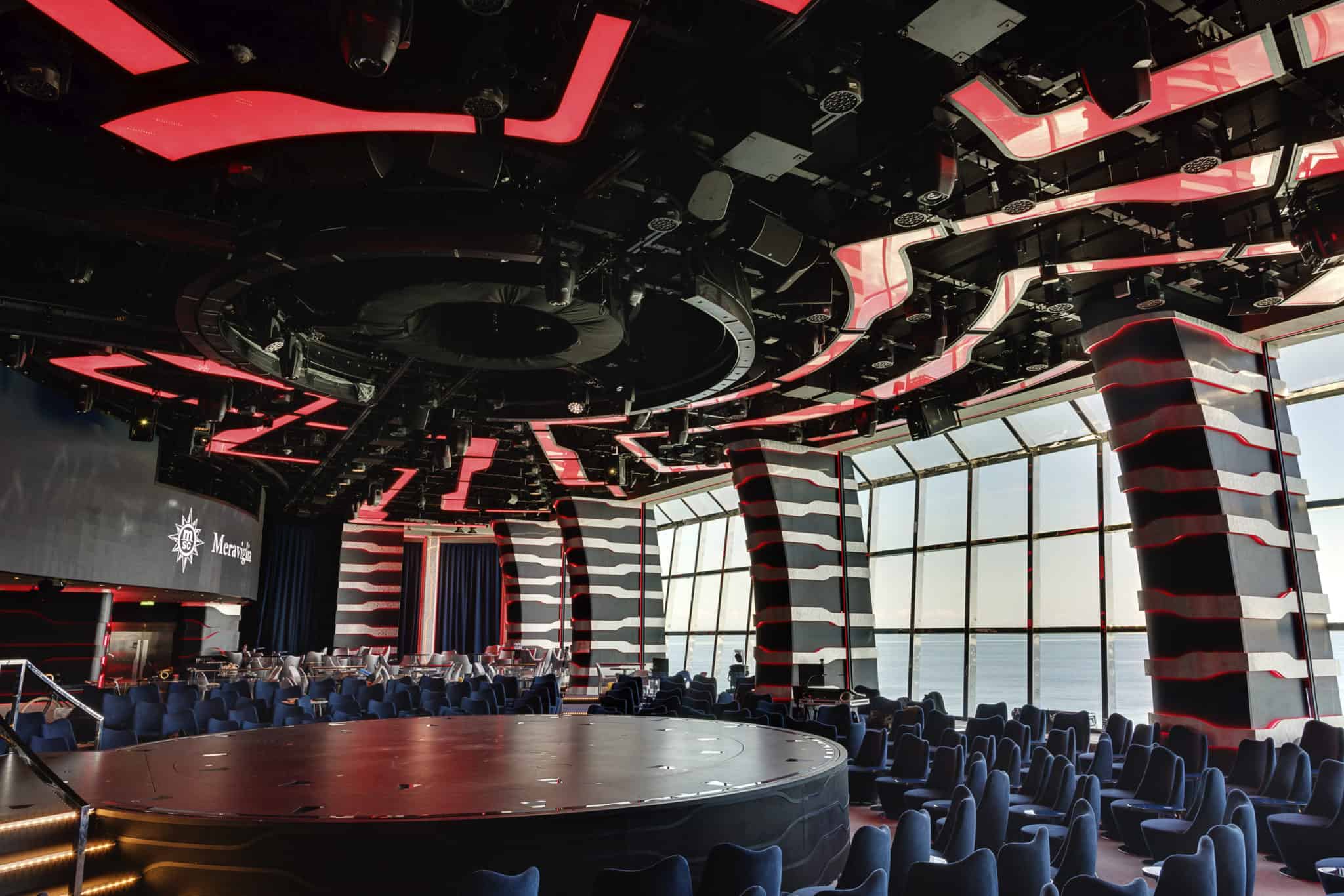 All main theatre shows are free, and they're excellent. Every night, there's a different one. As is becoming customary on most cruises now, you will need to reserve your seat at 1 of the 3 nightly main theatre shows. You can easily change your seating times throughout the day. Most main theatre shows each night will be at 7 PM, 8:30 PM, and 10 PM.
My advice? Choose which time is best for you around your dinner schedule. When reserving your seat, you can do it from the "MSC For Me" app, which you can use anytime during the cruise even without a WiFi package. Or, you can make reservations on one of the numerous video touch screens throughout the ship. You can reserve all showtimes on day one, or decide which showtime you want to attend that same day.
Score: A+
READ MORE: Everything You Need To Know About MSC Cruises
Onboard WiFi
I'm in management with the company I work for, and I have to stay somewhat connected back home even during a cruise. I mainly just need the wifi in case of a client emergency, or the occasional glance at my email when I'm on the pool deck, or to have iTunes available to work out in the gym.
For this voyage, I got unlimited WiFi. When working, the WiFi was pretty good. There were times that it was down for an hour here or there, but nothing too bad. If you want to watch TV shows or movies, I would download a bunch of videos before getting onboard and not try to use Netflix or Disney+ over the wifi connection. I don't think it would be very good for streaming.
However, it was very good for social media, email, and using Google.
Score: B+
Nightlife
As mentioned before, I'm a bachelor and enjoy late nights on cruise ships. MSC does a great job with its variety of themed parties and club atmospheres around Meraviglia. There were several themed nights on my cruise, including "White Night," a 70s & 80s Party, Tropical Night, and two Formal Nights. Yes that's right, MSC still has two dress-up nights during a week-long cruise.
Personally I guess that I'm a rare traditionalist millennial when it comes to really liking this. I already often wear a sport coat to work, and that's in south Louisiana where it's, needless to say, quite warm for most of the year. Anyway, the dressing up is not heavily enforced on "Elegant Nights" as they call it. But, they will not allow men to wear shorts or jeans in any of the restaurants (except the buffet) on this night. Most women wear cocktail dresses and heels.
Score: A+
Casino
The casino was nice, but lacked a good vibe… but I'm not going to be the best person to review this area as I'm not much of a gambler and I'm allergic to cigarette smoke. This was one of the few areas on the interior part of the ship where people are allowed to smoke. That being said, it looked really cool, and people seemed to be having a good time there.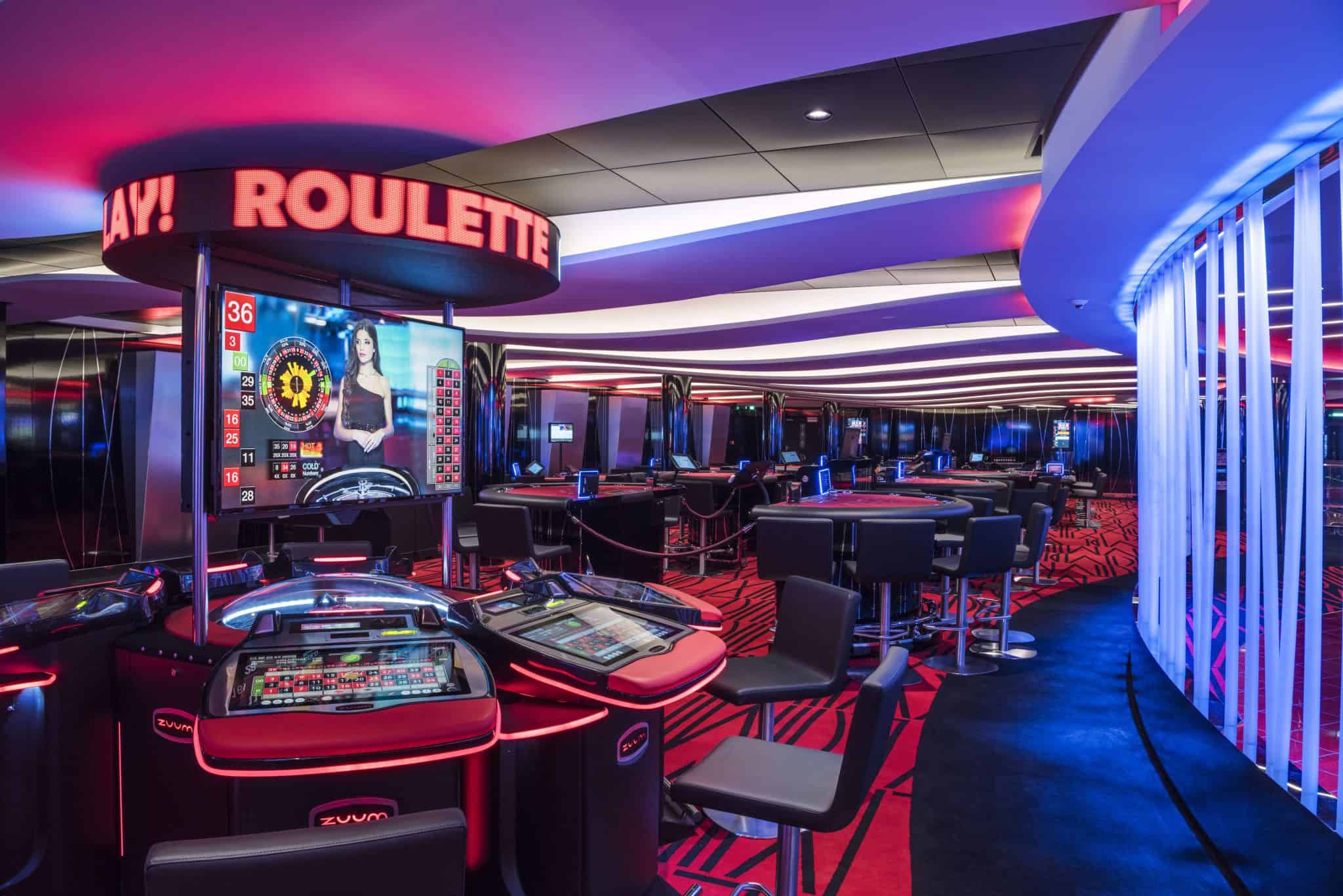 Final Thoughts
As mentioned in my opening, MSC has come a long way since I first sailed them in 2009. This cruise was consistently good across the board. The food was delicious, the service was great, the drinks were very good, and the ship was spectacular. I will say again that I do not understand why so many people have had issues with this cruise.
The bottom line is this: if you're thinking about booking this cruise or have already booked it, and are apprehensive like I was because of some of the negative reviews, don't be! Keep an open mind. A cruise is what you make it.  I have yet to find the perfect cruise, and the MSC Meraviglia is no exception. But I can tell you that I had C- expectations, but had an A+ time.