The perceptions of a cruise vacation tend to fall into a couple of camps. Those who've done it usually love it, and many are passionate about the pleasures and value it brings. Those who haven't are often dismissive, with their opinions shaped by media that sees the industry as a floating target.
So when Cruise Radio had the opportunity to bring a guest on the annual Royal Caribbean International President's Cruise, I decided to invite someone who not only had never cruised, but had never even considered it.
The lucky man is my wife's brother, someone I've known for close to 40 years.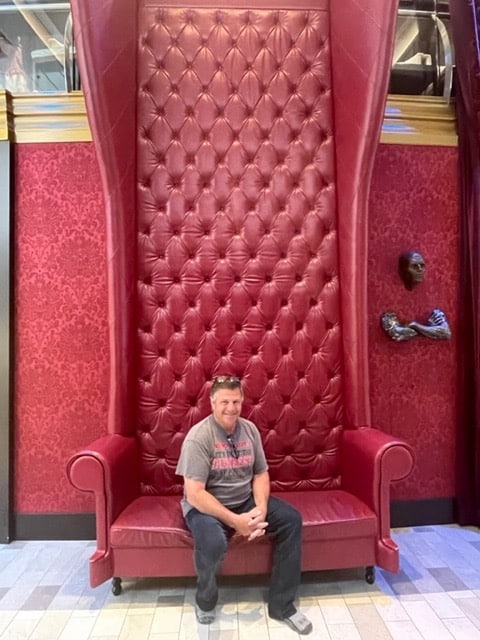 I was confident Gord would become a convert. He's a truck driver for his day job and he's also a skilled horse trainer and talented photographer. He loves meeting new people and seeing new perspectives and places. I pegged him as an ideal 'new-to-cruise' candidate. He's also great company, which made the decision easy.
A few days into our round-trip journey from Seattle to Alaska, I interviewed him on the balcony of our stateroom aboard Ovation of the Seas, with the spectacular scenery of The Last Frontier as a backdrop.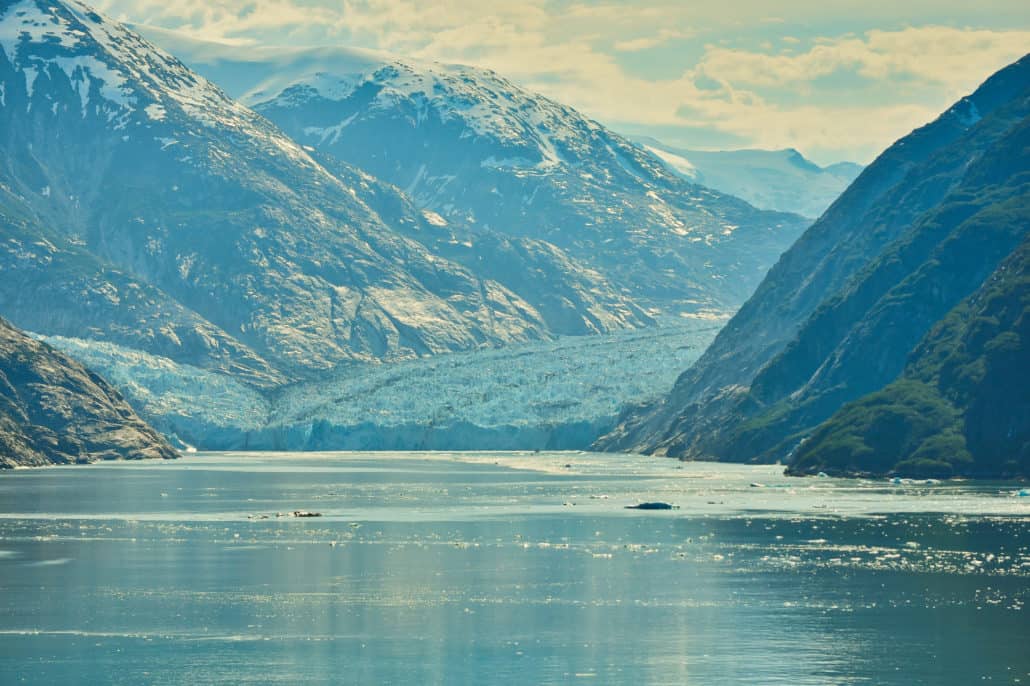 "I thought it would be overcrowded and boring," said Gord. "The first thing that went through my mind was 'How many things could you do on a ship?'"
He continued: "I thought we'd spend half our time in lineups trying to get to things, and I thought the guests would all be senior citizens."
Gord is pushing hard at 60, so he already qualifies for some senior discounts, but don't tell him that. Living near Halifax, Nova Scotia, he's seen cruise ships in the harbor, but never even thought about getting on one. His travel experience is mostly road trips, camping, and cheap-and-cheerful Caribbean all-inclusives.
We arrived to check-in at Seattle's Pier 91 on a hot, sunny day. There were two ships boarding simultaneously and a sea of people. At first glance, it was daunting.
"I found it stressful at first. It was crowded, hot, and stuffy," Gord said. "But the lines moved quickly and the staff were very helpful."
Gord does what Gord does. I had advised him not to bring a drone and skip purchasing duty-free booze until his way home. So of course he brought two drones and a bottle of Crown Royal. This complicated check-in slightly, but the drones were allowed onboard and he'll be reunited with his liquor on our return to Seattle.
Up close, the ship was bigger than Gord had imagined. He explored our stateroom and exclaimed over the efficient design that somehow absorbed his vast amount of camera equipment and collection of t-shirts with slogans like "Sarcasm: Just Another Service I Offer."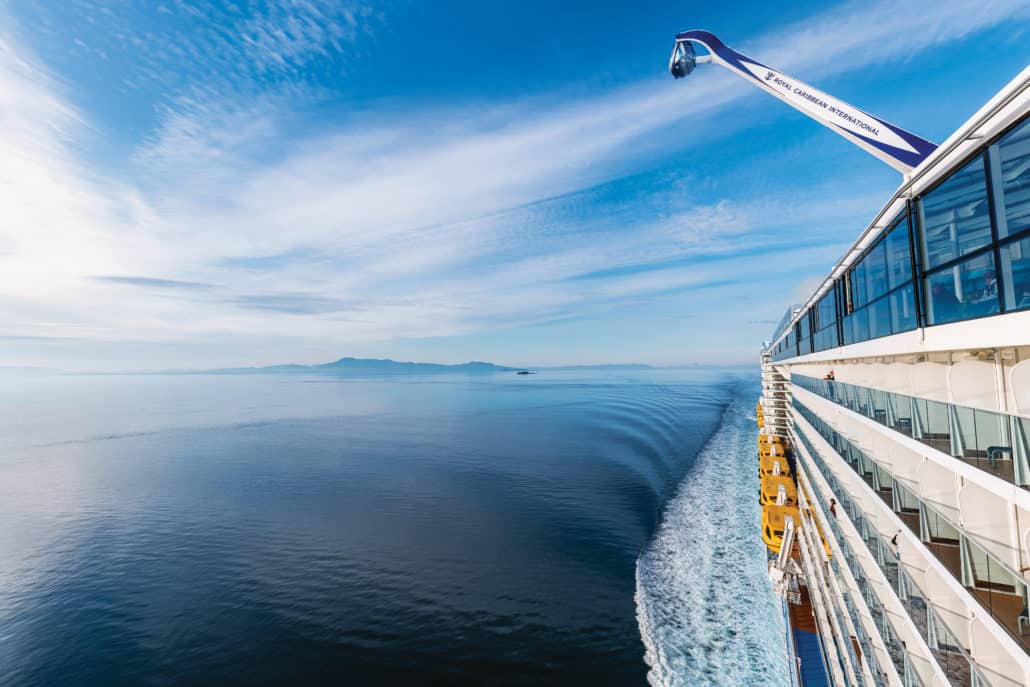 "The cabin was so clean and beautiful and the view was amazing. And when you close the balcony and cabin doors, it's so quiet. You don't hear the engines or noise from the corridor or neighboring cabins."
Our first stop was lunch at the Windjammer Marketplace buffet. After 'washy-washy,' I suggested he do a full circuit of the offerings before loading his plate.
"There was so much choice. It was fresh, tasty, and beautifully presented. The crew members were so friendly and it felt like they were genuinely glad to see us, not just doing a job," Gord said. "That really surprised me."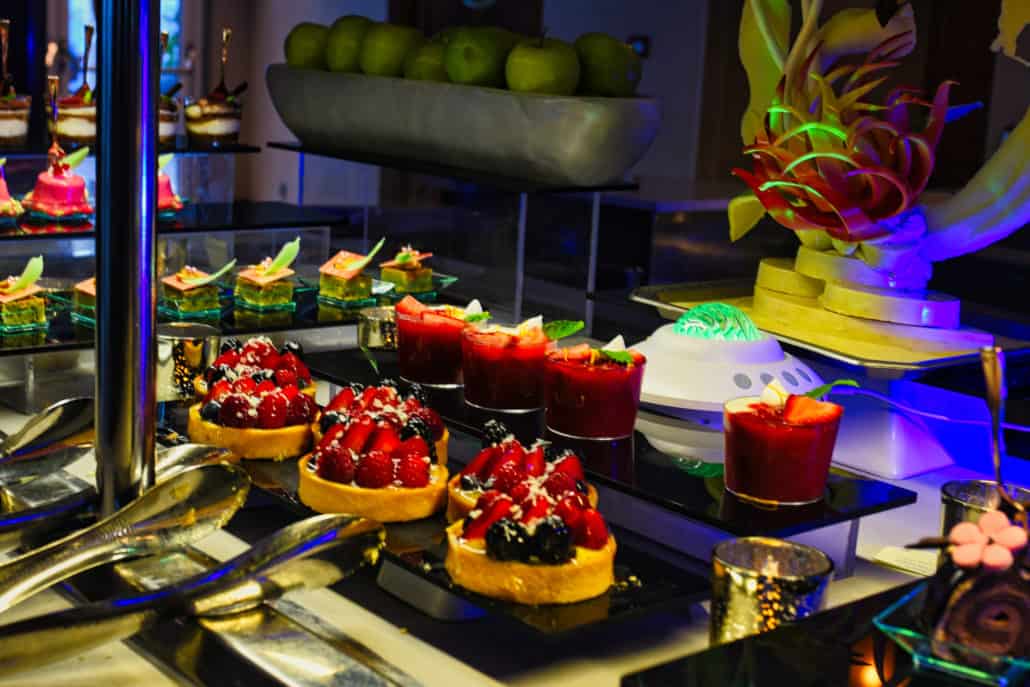 Gord has been impressed by Ovation's ability to absorb 4,000 passengers and 1,500 crew members without feeling crowded.
"I'm totally amazed by the number and variety of bars and restaurants, the beautiful pools and the quiet spaces. You never feel like you're going to the same place over and over again. And everything is so clean and constantly being polished and sanitized," Gord said.
As a social butterfly, my brother-in-law talks to anyone who will listen, and that's been a highlight of his first cruise experience.
"Meeting and talking to the crew is one of the best things on the ship. It's fascinating to learn about their lives and families. They're just like us, trying to get by in life. I'd recommend to anyone to talk to them – it's guaranteed you're going to enjoy yourself."
The same goes with Gord's fellow cruisers. "People are very friendly and quick to chat. It's fun to talk to people from all over the world, of all races and all ages. After a couple of crappy years, it just feels great to be reminded that most people are really nice."
Gord found getting on and off the ship well-organized and easy, even in Skagway, Alaska, where recent landslide damage to the pier meant a short tender to the shore.
He also loved the shore excursion experience in Juneau, where we took an evening whale-watching cruise with dinner included. We saw plenty of whales and bald eagles, ate local cod and reindeer sausage, and savored Alaska's stunning scenery.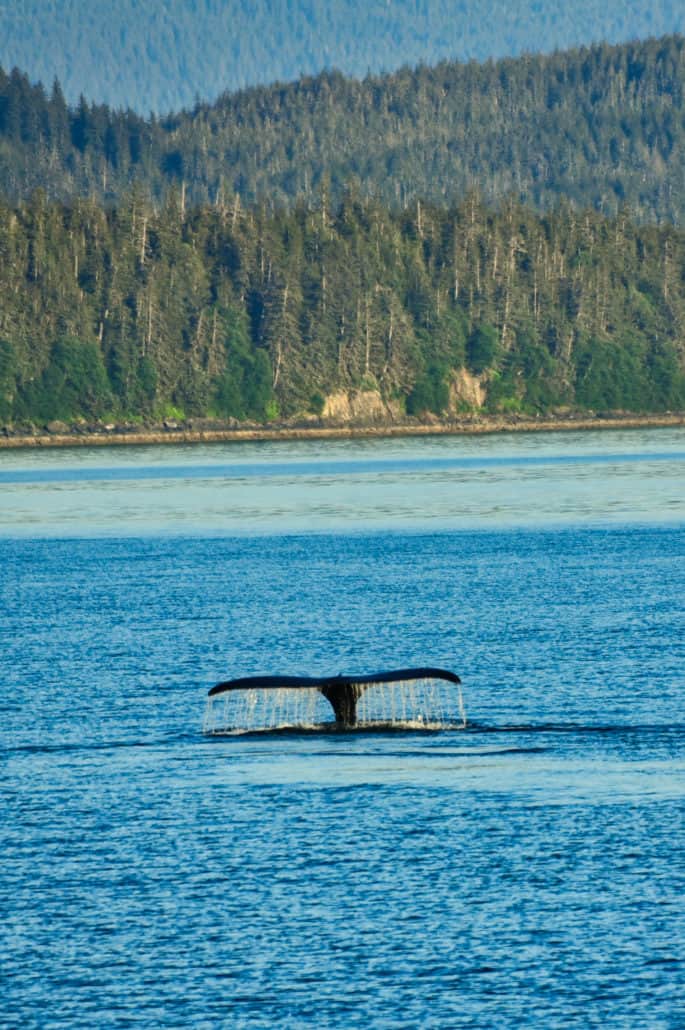 Complaints? Gord has a few. He finds the desk chair in the cabin uncomfortable with its low back. As a big pop drinker, he's not thrilled with the concept of having to carry a plastic cup around in order to access his sugar high.
Those are tiny quibbles though, and it's safe to say Gord has become a cruise convert. "I would absolutely go again. I wouldn't hesitate. The value is amazing. The variety is incredible. The ship is like a rock, you hardly feel the movement. And you get to see different places every day."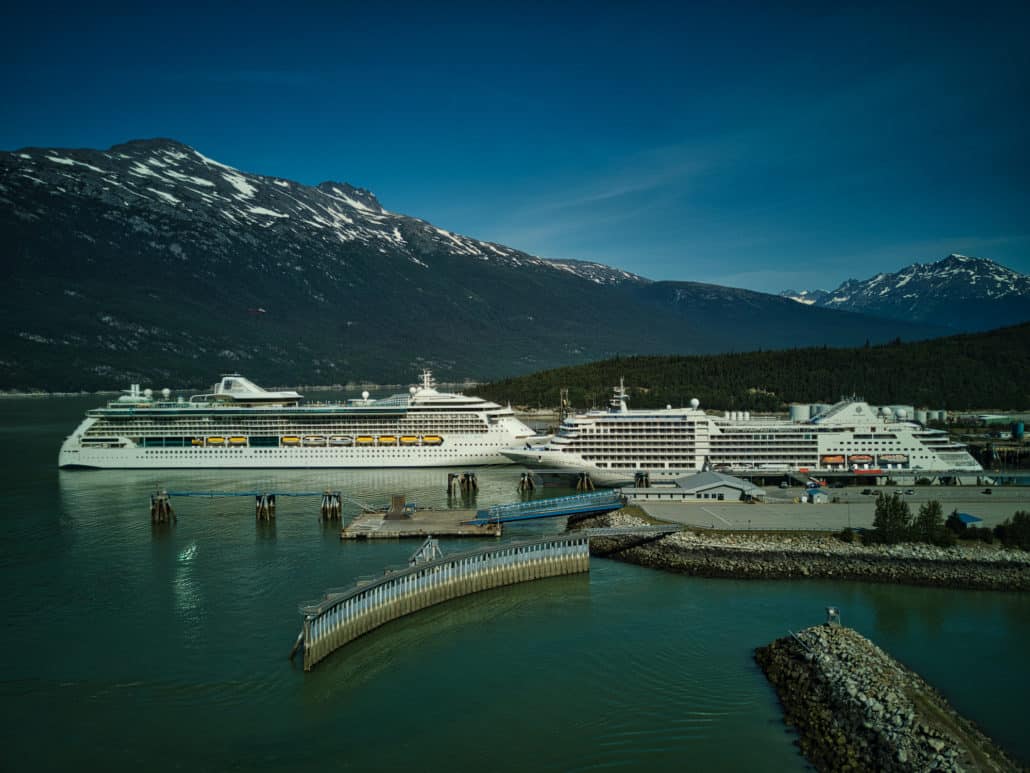 Gord heard all the media criticism of the cruise industry during the pandemic — all the 'petri dish' comments for example — and it gave him some trepidation about getting on a ship. The cruise on Ovation of the Seas changed that perception forever.
"These people are doing absolutely everything they can to do things right and offer a safe experience. If you want to wear a mask, no one is going to judge you. I feel safer here than at home."
Read my other President's Cruise trip reports:
Written by Bruce Parkinson with quotes from Gordon Searle