Some people cruise for the ship, some for the destinations. Most enjoy both. On our recent Royal Caribbean President's Cruise aboard Ovation of the Seas, the scenery and attractions of Alaska were in close competition with the many amenities of a Quantum-class vessel.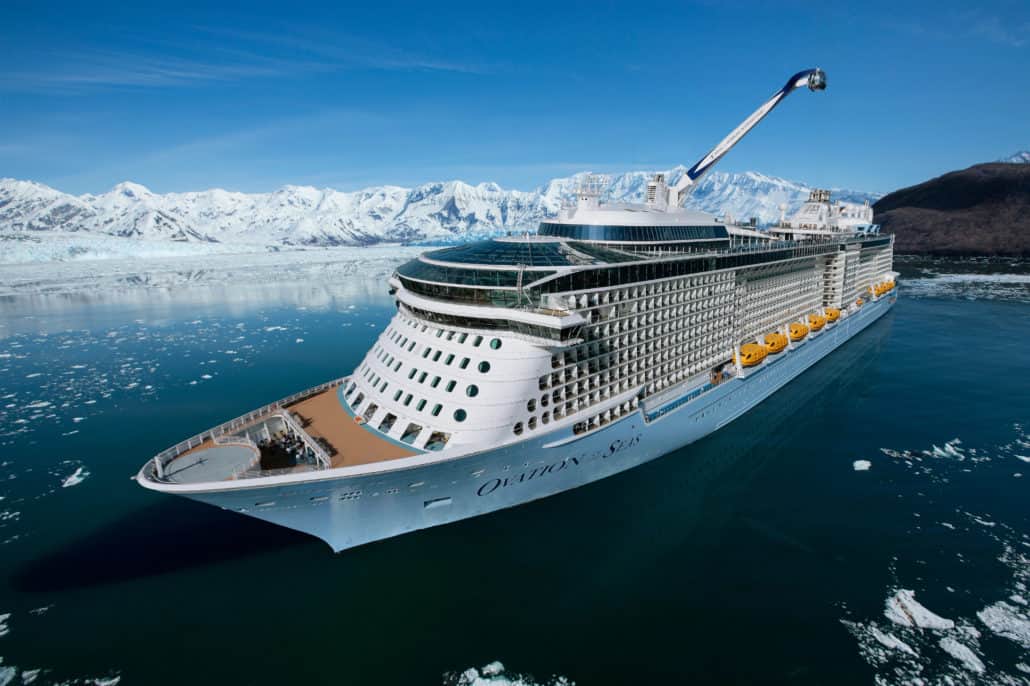 Cruise Radio met one couple who were on their 30th cruise to Alaska and their 159th cruise overall. When I asked what they planned to do ashore, they replied: "We love Alaska, but we've pretty much seen and done it all. We're here for the ship and the passengers and crew we've met over the years." As the French say: chacun à son gout – everyone to his own taste.
Tasty things abounded on the cruise, onboard and onshore: fabulous food, delectable drinks, enviable entertainment, and spectacular scenery. Here are some of the highlights of a week aboard Ovation of the Seas in Alaska, in both words and pictures.
You Whale Not Be Disappointed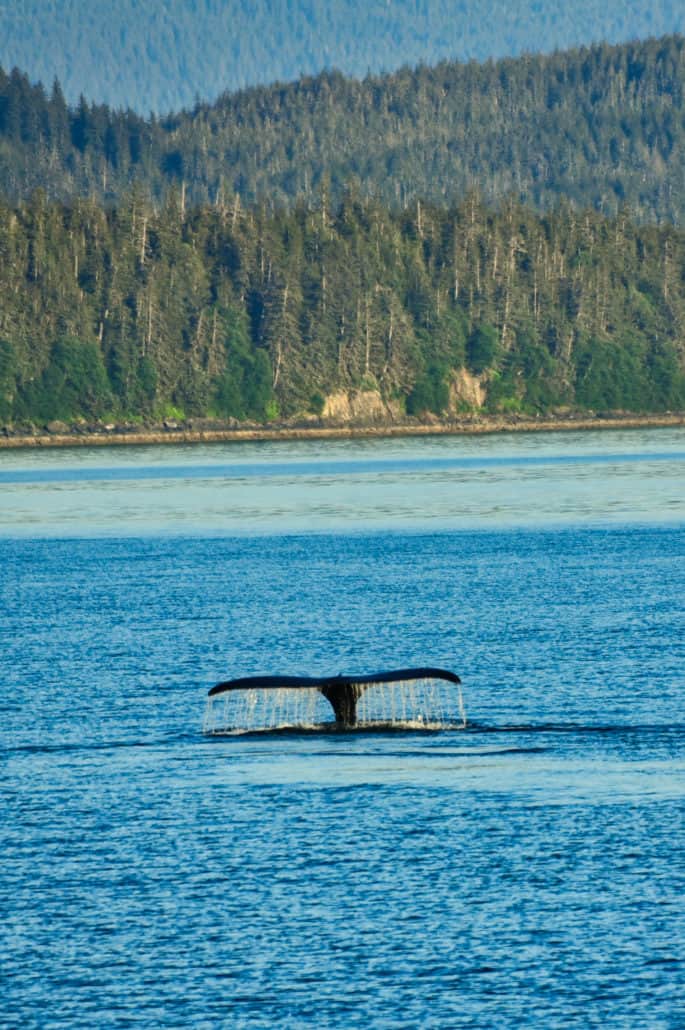 My brother-in-law Gord caught this great picture of a dripping humpback whale tail on an excursion in Juneau's Auk Bay. The captains are skilled at finding the whales, so much so that many operators offer a $100 cash refund if none are spotted during the trip.
Book a Balcony If You Possibly Can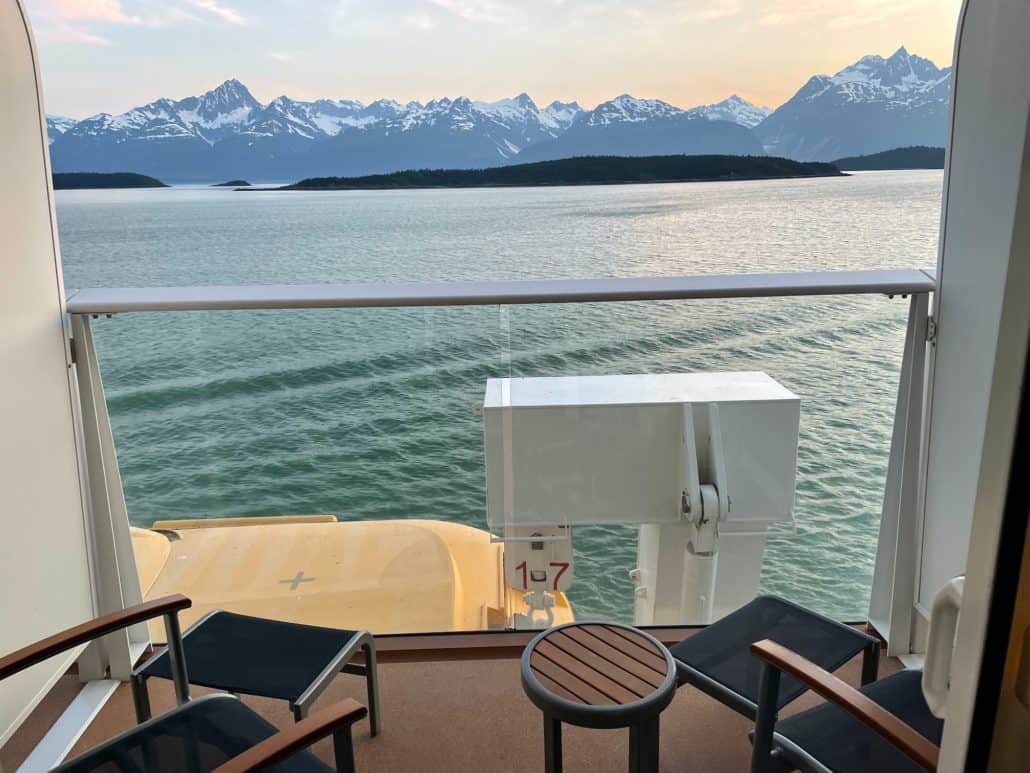 Balcony staterooms cost a bit more, but for an Alaska cruise they're worth every penny just for the expanded view. We lucked out with unusually hot weather on our sailing, so it was warm enough to sit out there at any time of day.
Scenery Plays a Starring Role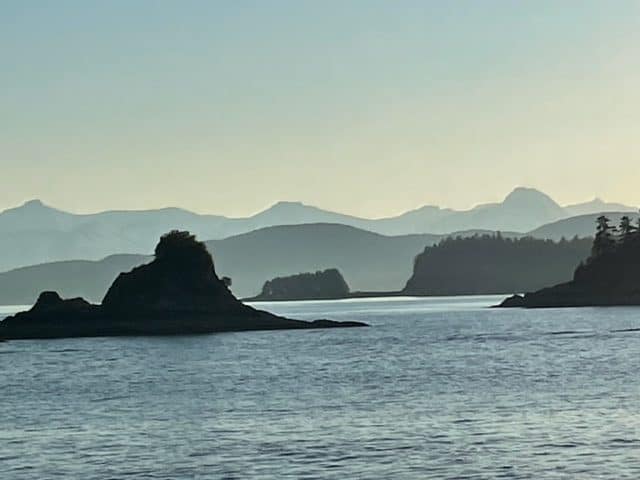 Alaska's monumental landscape makes a 4,200-passenger cruise ship feel small. From sunrise to sunset, the view was constantly changing as Ovation of the Seas traveled The Last Frontier's coastline.
Land of the Midnight Sun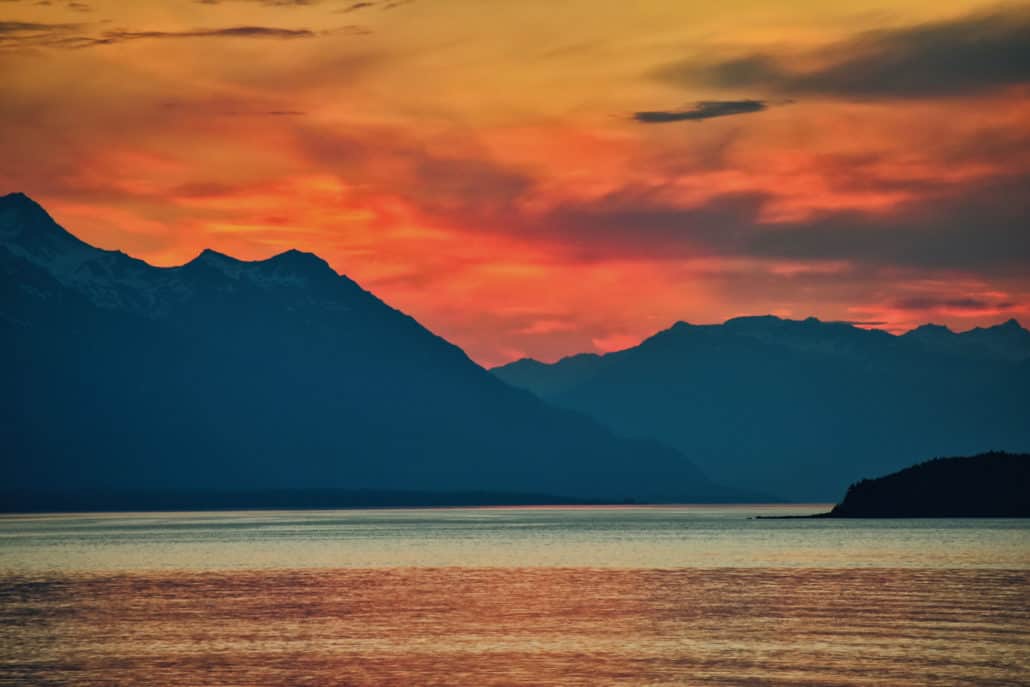 It never really gets dark during an Alaskan summer. But that didn't stop Mother Nature from delivering picture-perfect sunsets.
View to a Thrill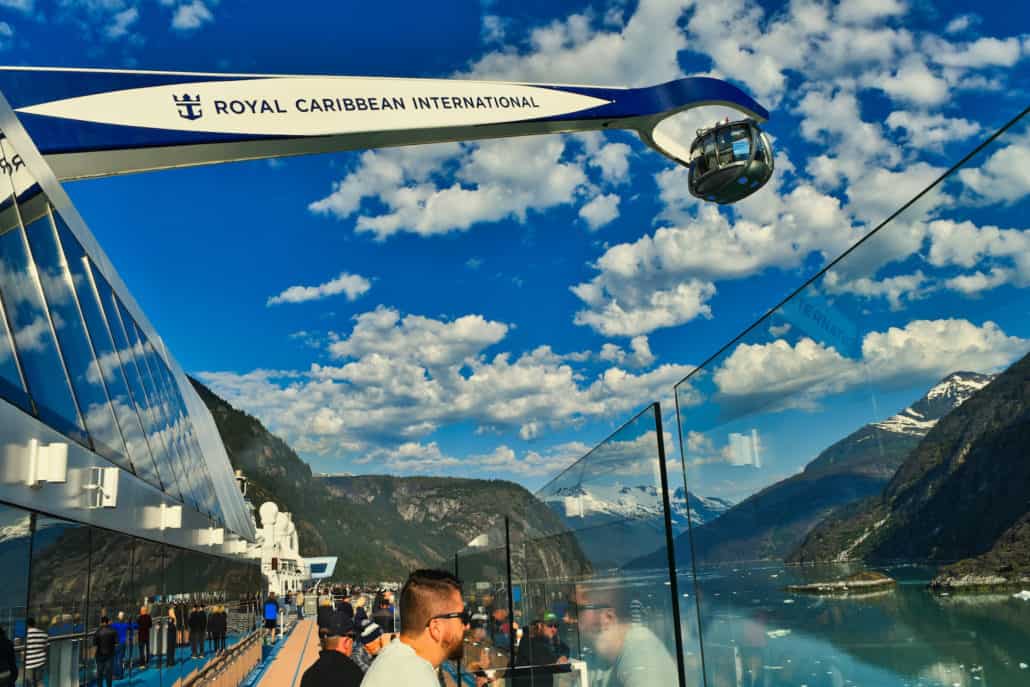 The amazing North Star viewing capsule carries guests 300 feet above sea level for high-flying views of the ship and Alaska's stunning scenery. It was a hot ticket, especially during the day spent cruising the fjord-like Endicott Arm.
MORE: Overview: The Glaciers of College Fjord in Alaska
Colors of the North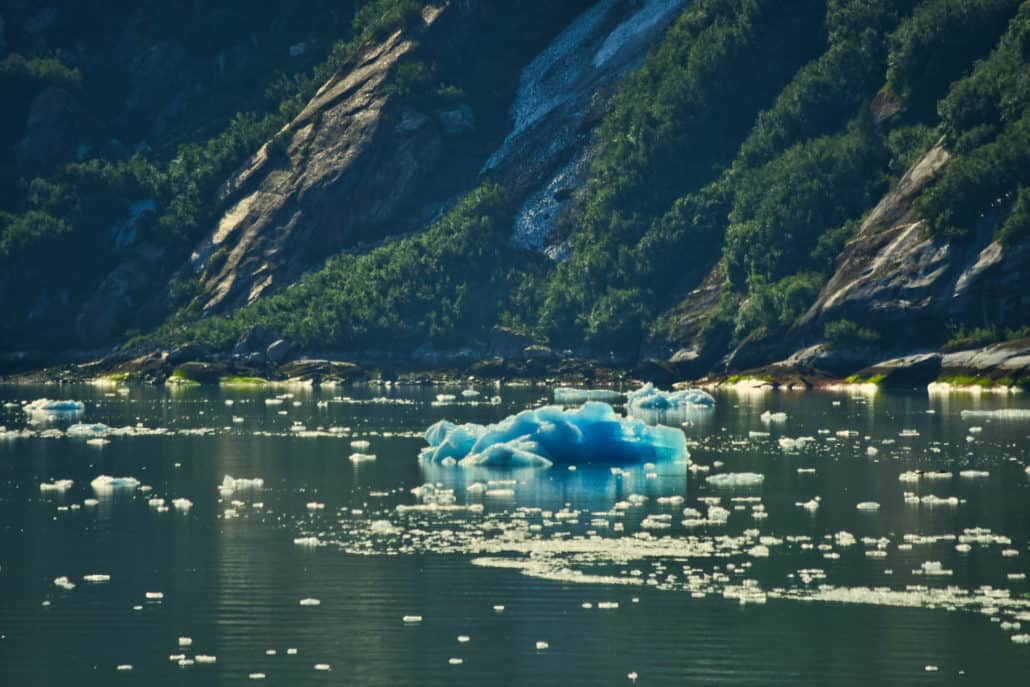 When the sun shines during an Alaska summer, the colors come alive, with green waters, blue glacial icebergs, white snow peaks, and gray granite.
Endless Entertainment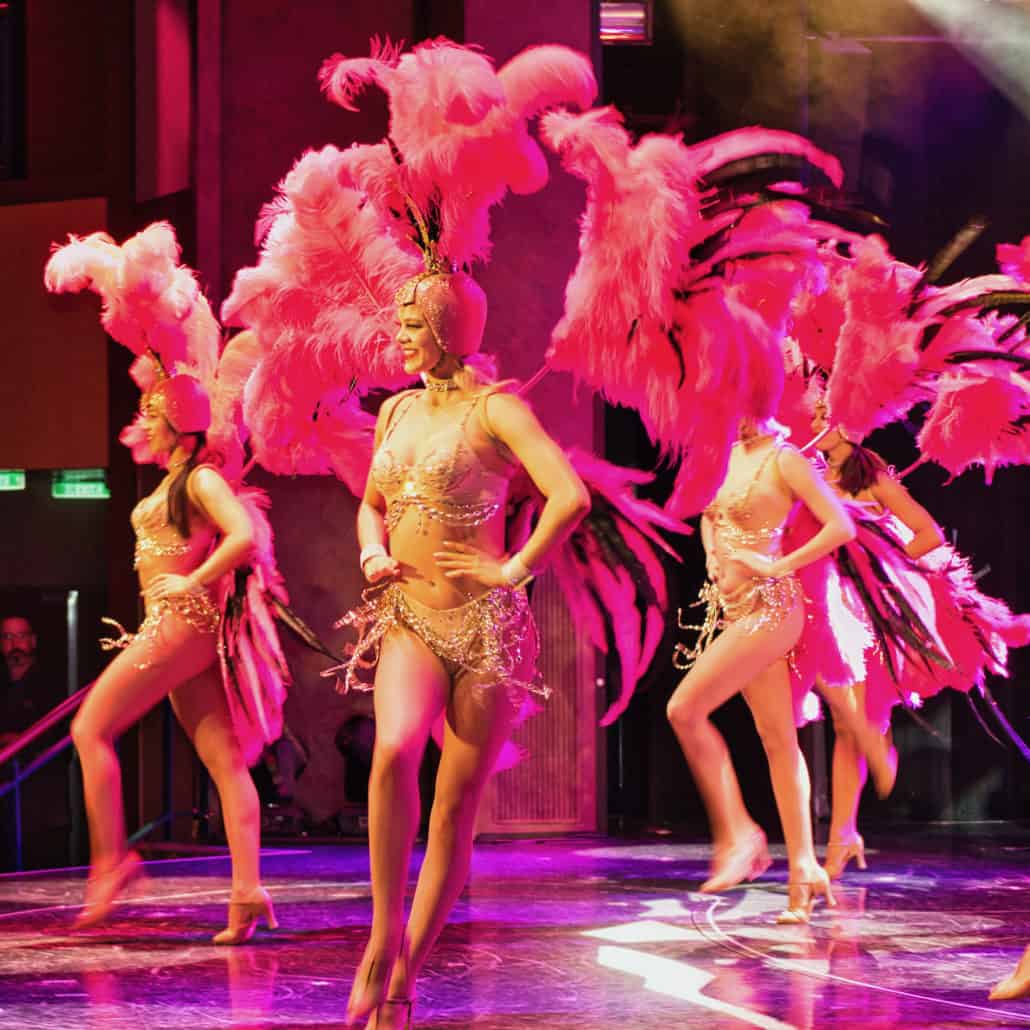 From a rolling 'Stowaway Piano' that shows up in the strangest places to a kilted piper hosting 'Name That Tune,' there was entertainment for everybody on Ovation of the Seas. We enjoyed seeing five-piece rock band Phoenix and solo acoustic acts too. The photo above is from a new "all-singing, all-dancing Las Vegas-style" show called 'Live. Love. Legs.'
Splendid Surprises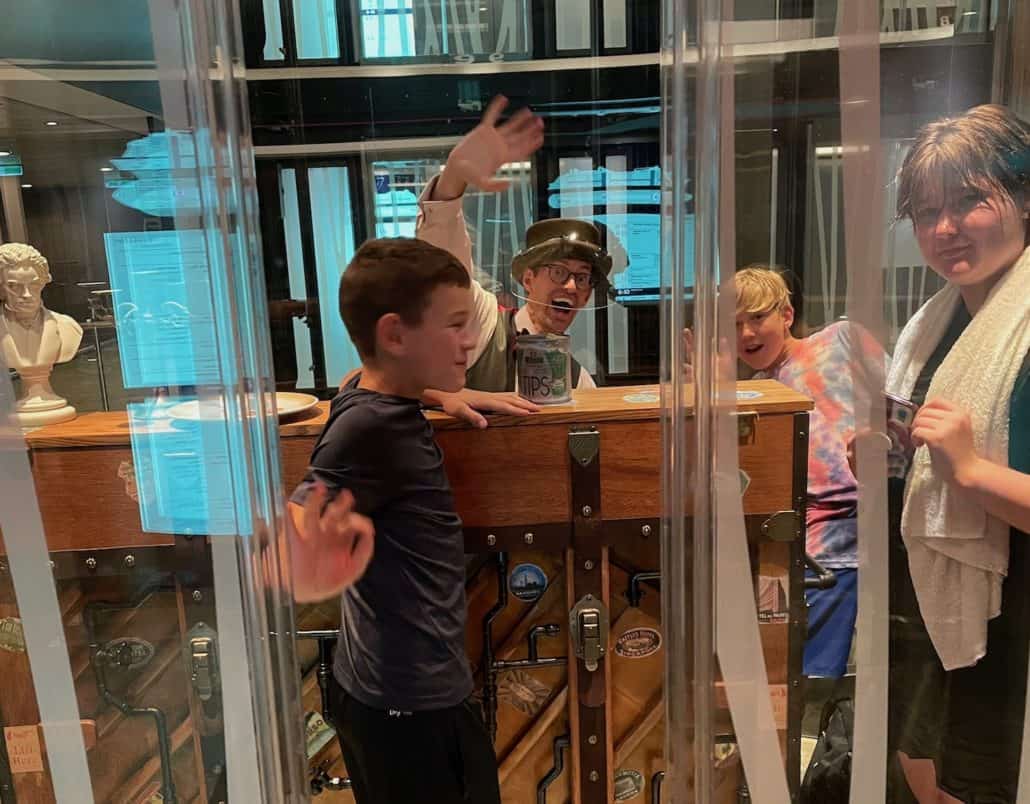 "Dude, there's a piano in the elevator. And a guy playing it," said my first-time cruiser brother-in-law. "This place is too much."
Food & Beverage Get a Standing Ovation
My favorite meal of the cruise was hosted as a special event at the Solarium, using the recipes of a local Alaskan chef, who came on board to work with the team. This Alaskan halibut dish was presented in a 5-star style and tasted even better than it looked.
Down the Rabbit Hole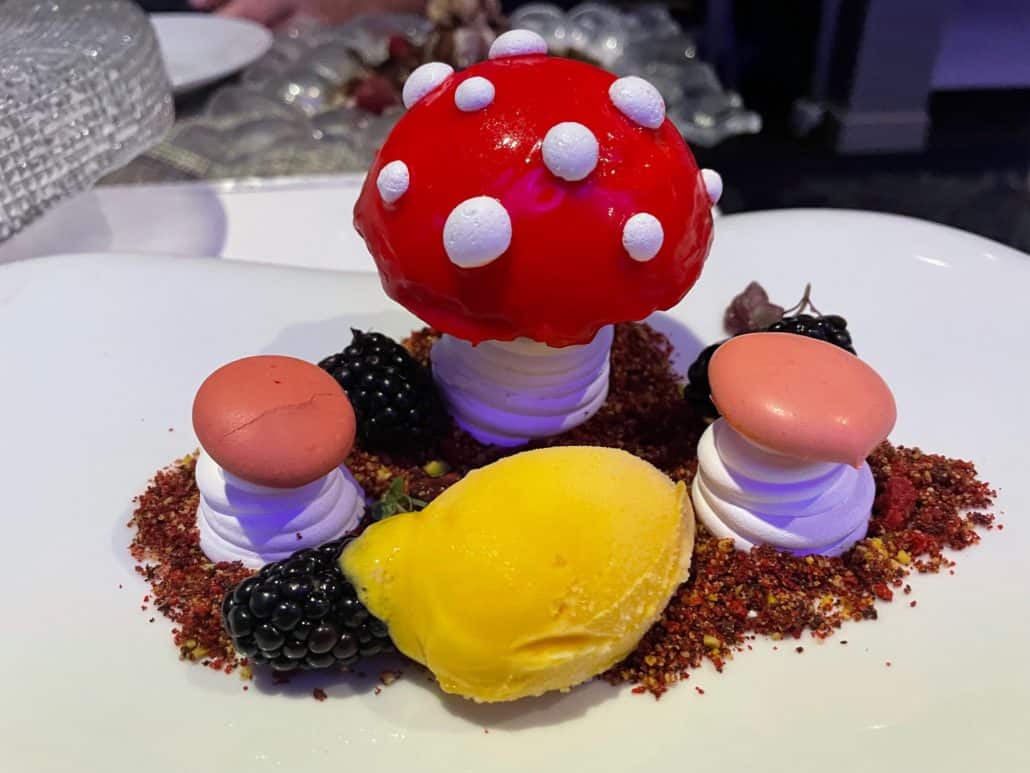 The whimsical decor, music, food, and service at Wonderland made for a unique specialty dining experience. Non-foodies might be scared off by descriptions like "molecular gastronomy," but rest assured that the flavors were fantastic and no one needed to stop at Sorrento's for a pizza slice after dinner. (They probably did, but they didn't need to!) Pictured above is one of Wonderland's signature desserts.
Catch up on my other President's Cruise trip reports: