It's a tough audience on a Royal Caribbean President's Cruise. A loyal one, because the vast majority of guests are seasoned RCI cruisers, but a demanding one too, because expectations are sky-high based on past performance.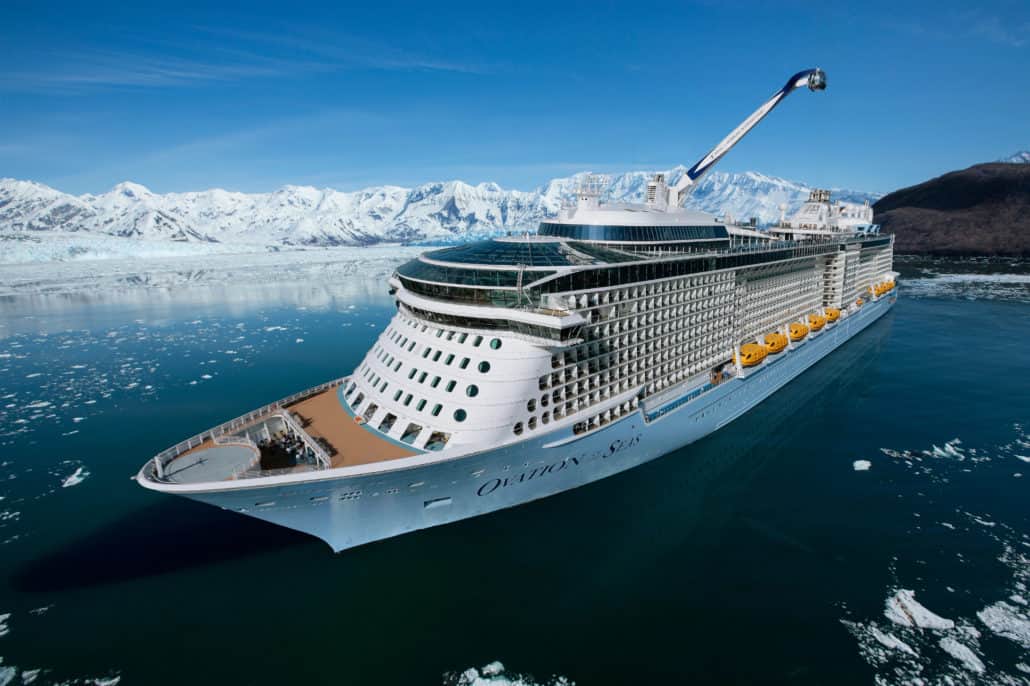 The 2022 President's Cruise, the first in three years due to the pandemic, is no different.
The loyalty of guests was amply demonstrated on Day 3, in a Royal Theater presentation titled 'A Trip Down Memory Lane.' Long-time Royal cruisers were invited to bring along memorabilia from past sailings and share them on stage. RCI President & CEO Michael Bayley and Ken Rush, Director of Entertainment & Guest Activities, acted as hosts.
Bayley has spent more than four decades with the line, and the items guests brought along definitely triggered his memories, including photos of his younger self.
Among the memorabilia were t-shirts and visors earned by participating in the ShipShape exercise program, one that Rush says the line is considering bringing back in a new form. On a less health-conscious note, there were several versions of shot glasses used for after-dinner drinks with risqué names like Slippery Nipple, Sex on the Beach, and, yes, Screaming Orgasm.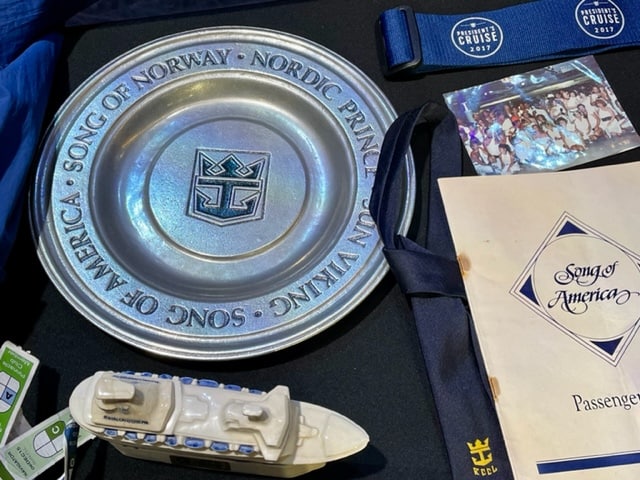 In a reminder of how much times have changed, one cruiser brought a guest list that the line once published for each sailing, which included the mailing address of every guest. Bayley told a story about an unnamed U.S. Senator who had traveled with a lady who was not his wife. Somehow the guest list was mailed to his home, which left him with some 'splaining to do to Mrs. Senator!
Some of the guests on stage have cruised with Royal Caribbean more than 150 times, including one who had saved every Compass daily newsletter from every sailing he'd been on.
There were various gadgets and gewgaws once offered as perks or for sale, including a computer 'Aqua Mouse' that featured a ship floating in water, snow globe-style. There were towel clips and folding fans for those hot days, and a bar recipe book once available for purchase.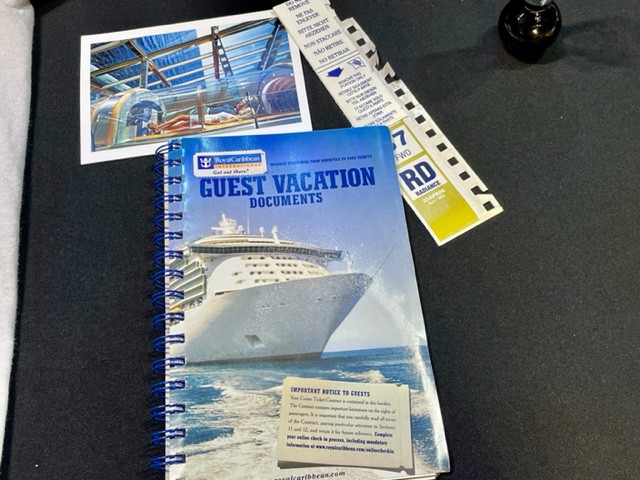 Among the participants was a couple who first sailed on their 25th wedding anniversary and were now onboard celebrating their 50th. "We're Royal Caribbean through and through," they said. Another admitted to "wanting nothing to do with cruising" when his wife proposed the idea. He was now on an RCI ship for the 25th time.
"It was wonderful to take a trip down memory lane," said Bayley.
On Day 4, guests awoke to another sunny, warm Alaskan day, in the Gold Rush town of Skagway, with a year-round population of just 800, tripling in the summer cruise season. There were vendor booths and entertainment, freebies and fun.
The day's highlight was a pair of performances by iconic American rockers Foreigner, known for a string of hits including 'Feels Like The First Time,' 'Hot Blooded,' 'I've Been Waiting for a Girl Like You,' 'Cold as Ice,' and 'Double Vision.'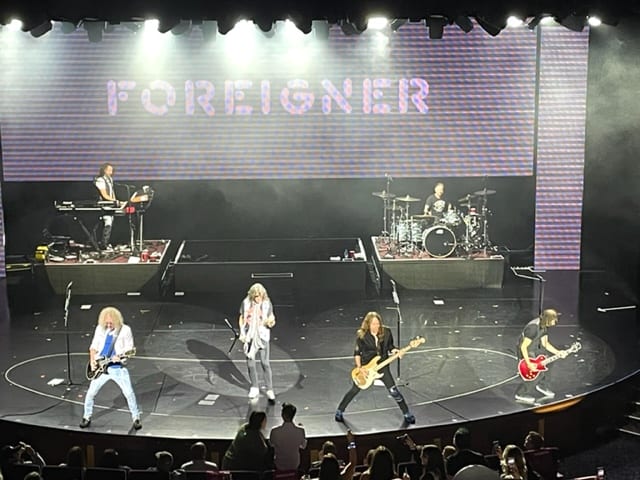 Speaking to guests prior to the show, we found some trepidation. While there have been memorable performances over the years, including one by Patti LaBelle on the first President's Cruise more than 20 years ago, the most recent headliners were Hall & Oates in 2019, and the reviews weren't good.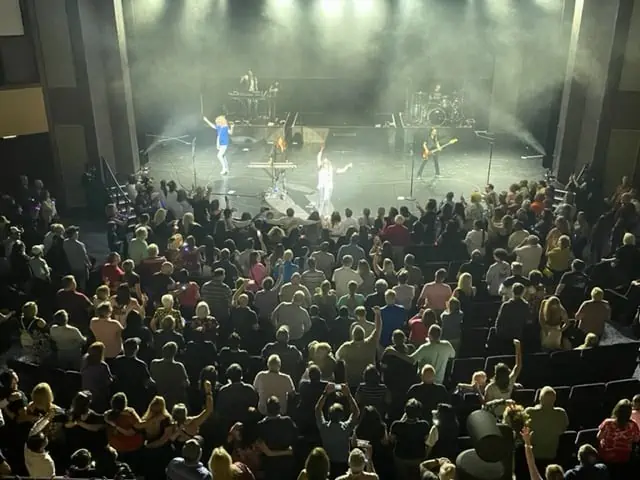 This time, guests had nothing to fear. Despite playing high-energy rock for nearly five decades, the Foreigner boys moved like 25-year-olds and had the crowd screaming, clapping, singing along, and dancing throughout two performances. It was a tour de force.
Catch up on my other President's Cruise trip reports: