For the second week in a row, several Carnival cruise ships will be skipping Grand Turk as the island struggles with its policies regarding coronavirus.
"We Want To Avoid Any Possibility Of Delay"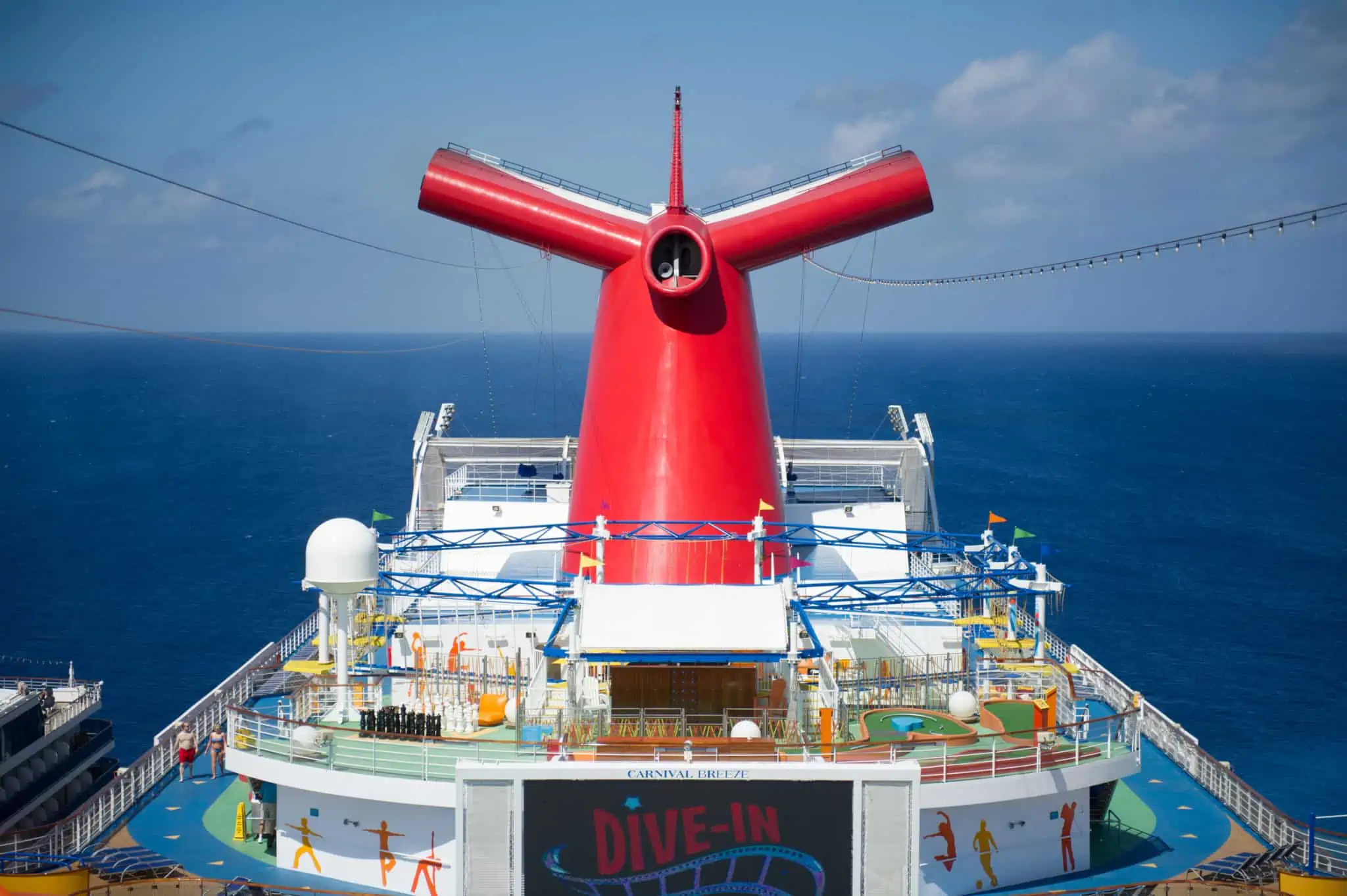 Last week, Carnival Magic was able to dock, but guests were not permitted to disembark.
This time, rather than deal with Grand Turk's still-in-flux policies, Carnival Breeze opted to bypass the port entirely.
READ MORE: Carnival Ship Turned Away from Grand Turk
In a letter to his guests, Carnival Breeze Captain Rocco Lubranotold said that they would be replacing the scheduled stop in Grand Turk with a visit to Nassau, Bahamas.
"Officials in Grand Turk continue to work through their policies in regard to cruise ship visits," he said, "and we are increasingly doubtful about our ability to make our call on Thursday," the note read.
"While we are following all CDC and World Health Organization screening protocols, we want to avoid any possibility of delay upon arrival. Consequently, we have chosen to replace this port until we can get clear policy guidelines, rather than risk a situation where we could be turned away without cause."
READ MORE: Carnival Will Take Temperature of All Embarking Guests
The scheduled ports of call, with the exception of Grand Turk being replaced with Nassau, will remain the same.
Carnival Breeze is on a seven-night Eastern Caribbean cruise from Port Canaveral, Florida. The modified itinerary is a Fun Day at Seas, Amber Cove, St. Thomas, San Juan, Fun Day at Sea, and Nassau before returning to Florida.
"We Are Enormously Frustrated"
After Carnival Magic guests were unable to disembark, the company released a statement which was, at least in part, venting. "We have spent the day trying to appeal the decision to not allow our guests off the ship," it read in part. "We are enormously frustrated by the unwarranted decision by local officials.
In addition to the Breeze, Carnival confirms that the Carnival Magic and Carnival Horizon are also skipping their scheduled call to Grand Turk. All aforementioned ships will be replacing Grand Turk with Nassau, Bahamas.
Holland America Line also has a ship scheduled to visit this week. We are awaiting confirmation of Nieuw Statendam's plans where the island is concerned.
Carnival Breeze Ship Tour