If you wish that you could have been on hand when Carnival Cruise Line christened their newest ship, we've got good news: While we couldn't actually smuggle you in for the big event, we did our best to capture all the excitement so you could at least feel as if you were there.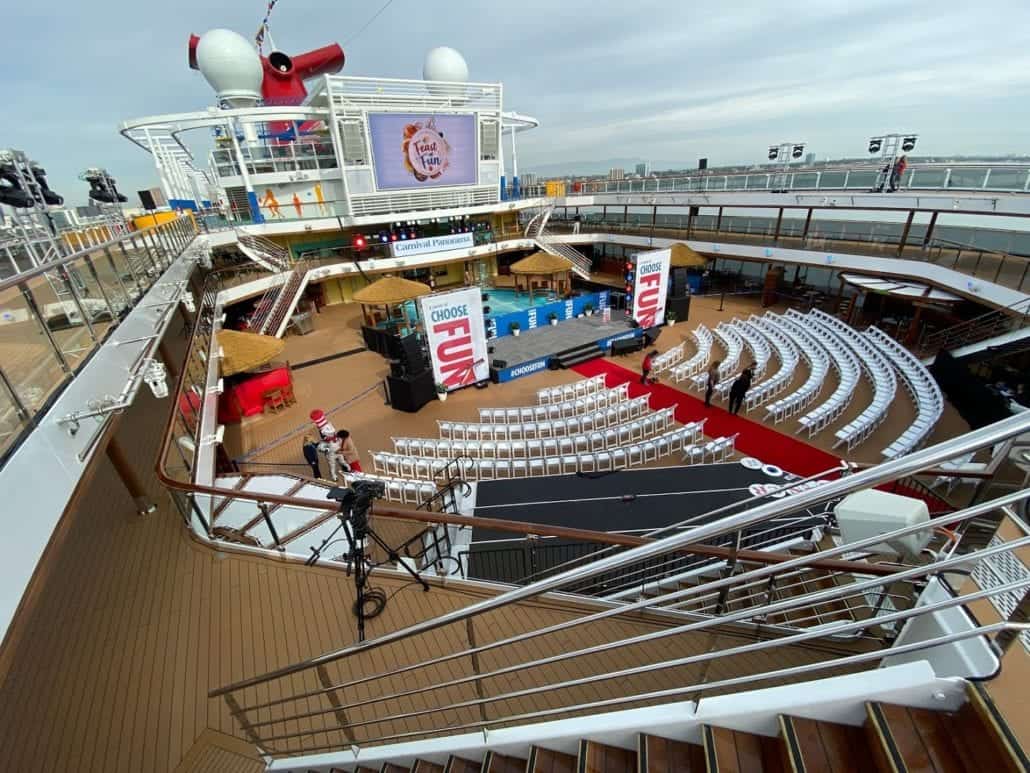 An Epic Day and Unforgettable Night
They say a picture is worth a thousand words, so we're going to largely let the photos do the talking. But to set the scene for you, know that there's really nothing quite like the energy you feel upon boarding a ship that is about to be introduced to the world.
READ MORE: Carnival's Newest Cruise Ship Christened In Long Beach
Carnival Panorama was lucky enough to have her naming ceremony fall during the holiday season, which meant the elves had been busy decorating before invited guests arrived!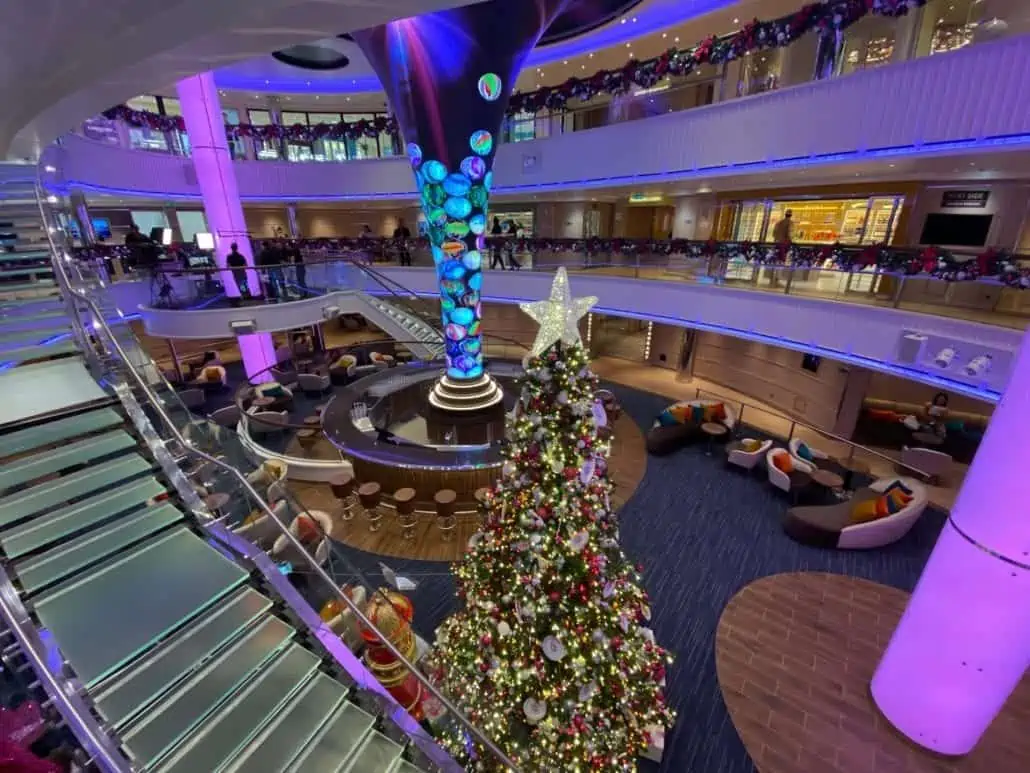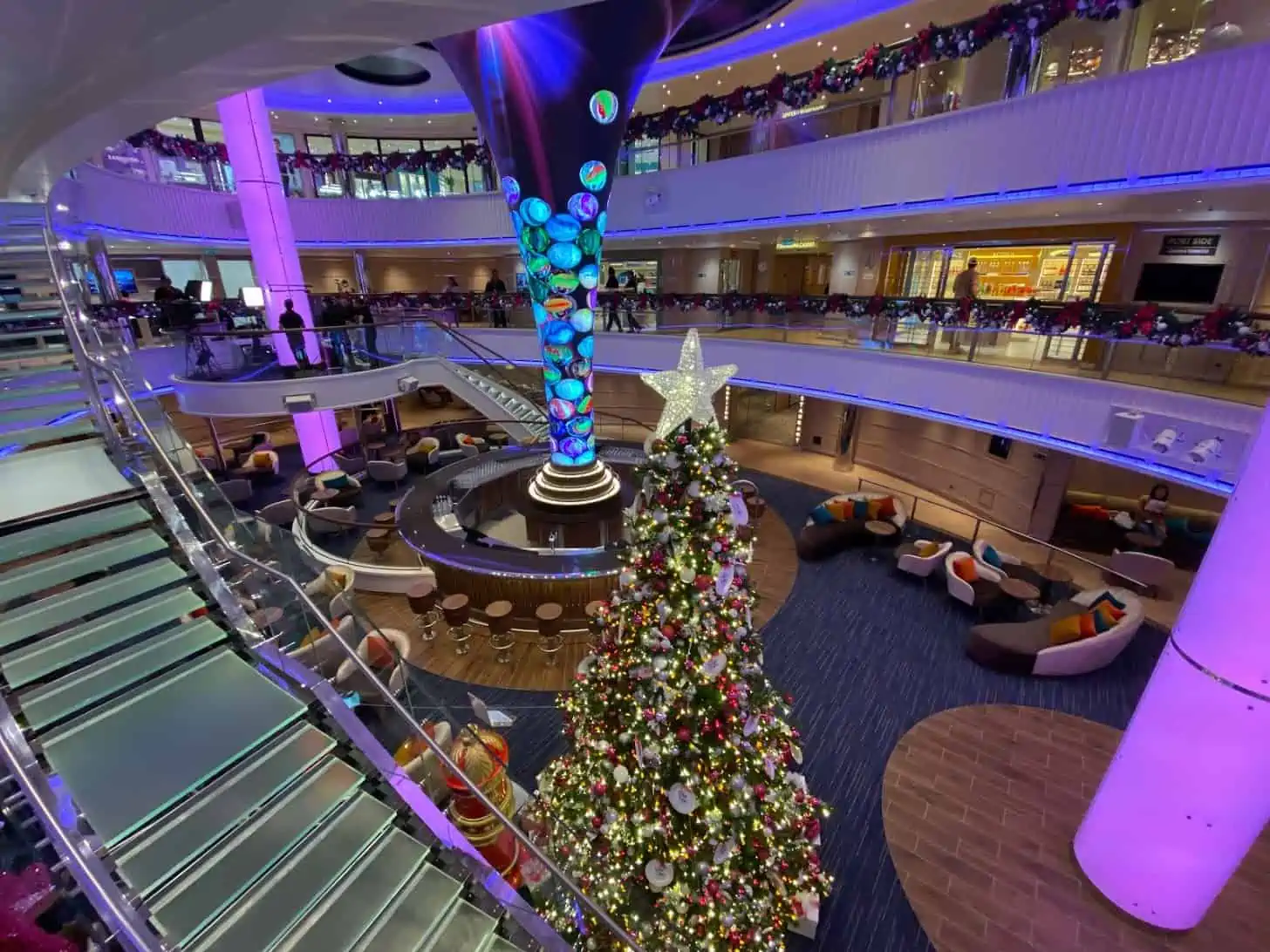 There were several events scheduled during the course of the day, but there was also time to do a little exploring. One of the coolest new spaces on the ship proved to the Carnival Kitchen, a new-to-the-cruise-line space in which people will be able to let their inner Guy Fieri or Emeril Lagasse (both of whom were on board) out to play.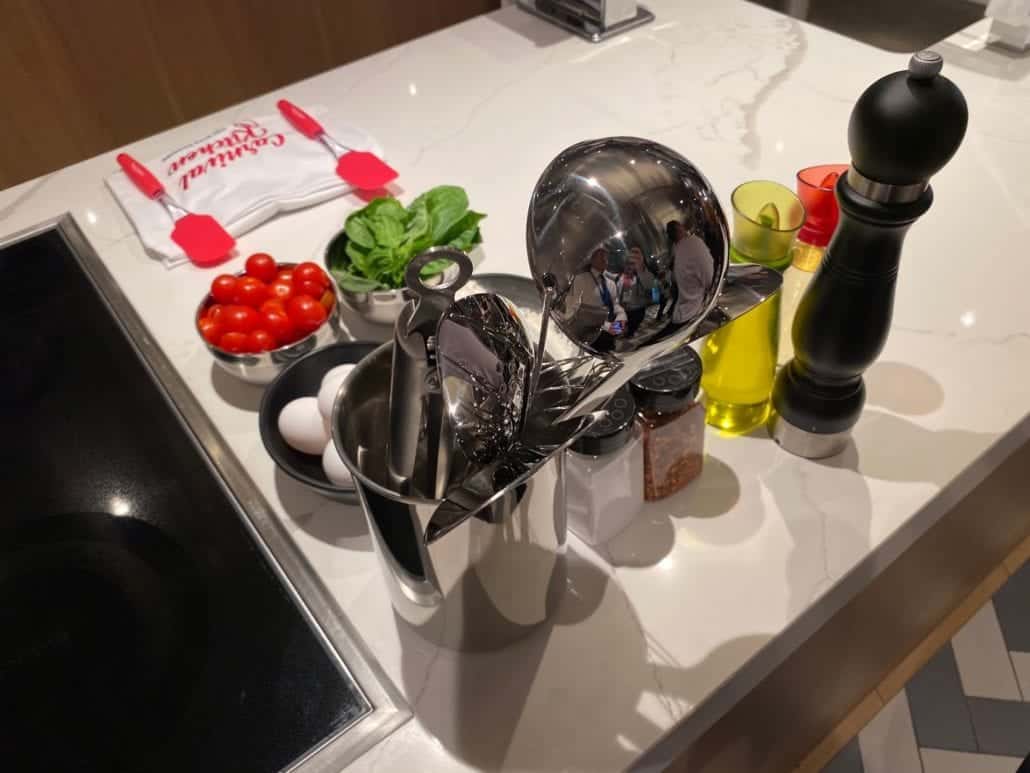 We also found time to swing by the new Heroes Tribute Bar, another first for Carnival. The very special space will feature specialty cocktails and souvenir pint glasses, and a portion of the proceeds will be donated to Operation Homefront. For those not in the know, Operation Homefront is a national nonprofit organization which helps military families deal with the unique challenges they face.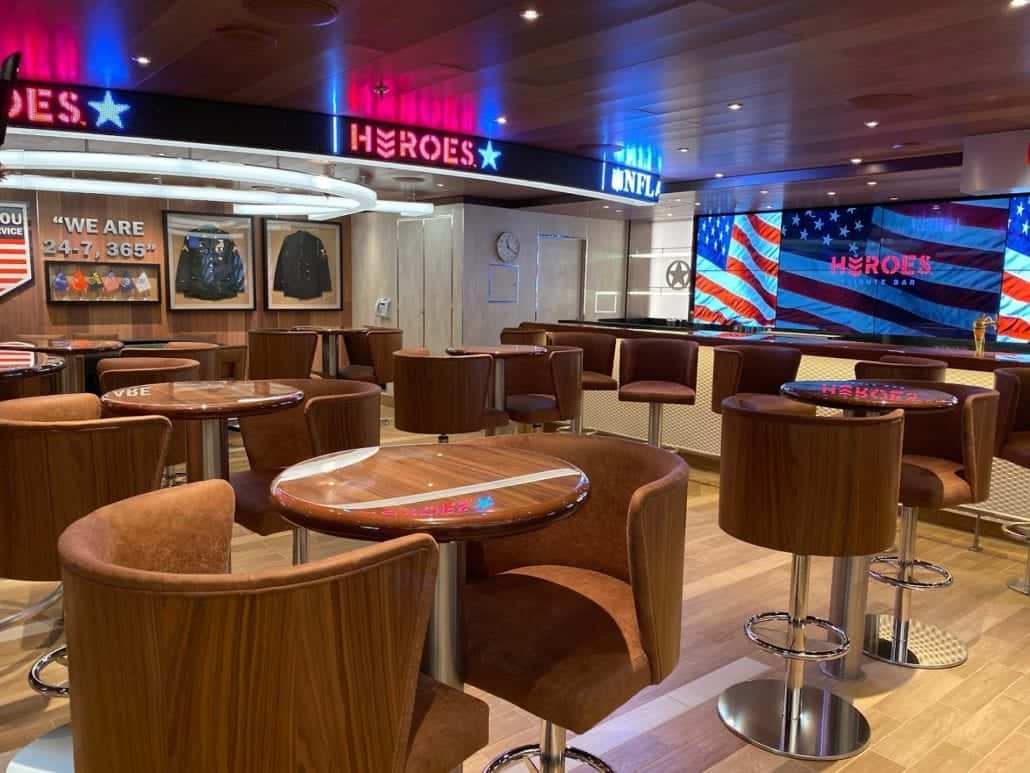 When it was time for the official events to begin, they were kicked off with a special performance by the University of Southern California's marching band. And of course, much-loved brand ambassador John Heald served as the master of ceremonies. With his trademark humor, he urged those "who do not want dinner tonight" and "those who do not want to drink later" to hold their applause, assuring that he got a rousing response from the crowd.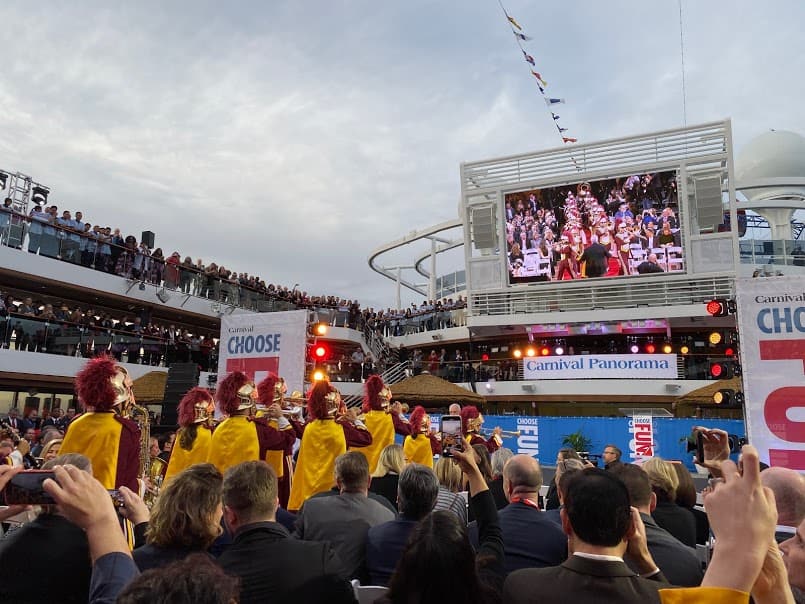 There were, of course, traditions to be upheld, including the singing of the National Anthem, the official blessing of the ship, as well as speeches. Carnival President Christine Duffy — after chastising Heald for claiming he hadn't eaten lunch when she'd seen him with a burger earlier that day — pointed out that over the past year, Carnival had "taken the West Coast by land, by air and by sea." She was referring to, in order, Carnival's float in the Tournament of Roses parade, the Choose Fun airship and, of course, the Panorama!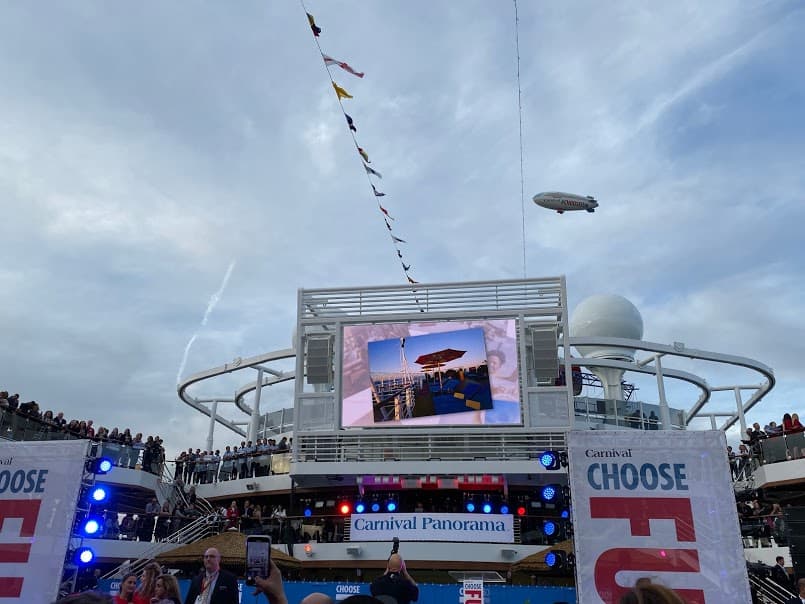 Things got serious for a moment when Duffy spoke about the importance of supporting the communities in which Carnival operates. To that end, she presented the Healthy Active Long Beach Partnership with a check for $100,000. "This program," she explained, "provides free technical assistance and resources to markets, many of which are locally and/or minority owned, with the goal of transforming their small and medium food stores into healthy markets."
The main event was, of course, the naming ceremony, complete with Vanna "Wheel of Fortune" White. "I had a chance to meet her today," said longtime admirer Duffy, "and she is exactly what she appears to be. Down to earth, and so authentic and kind." She was joined by the ship's captain, Carlo Queirolo, who declared the day to be "the proudest moment in my 40 years at sea, 35 [of which were] with Carnival." (He then joked, "I started when I was five years old!")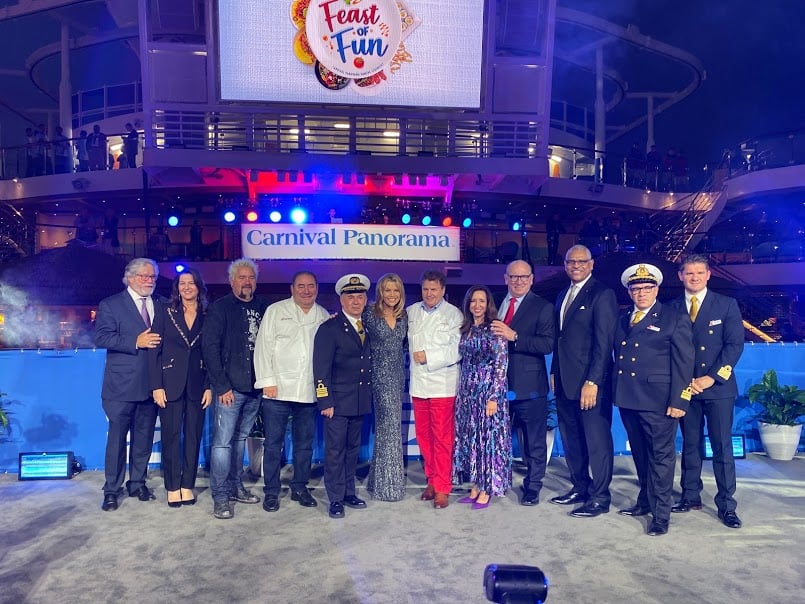 "I'm very selective when it comes to associating myself with a particular company or brand," admitted White, adding that this was a great fit not only because she loves to cruise, but also because they are both big supporters of St. Jude Children's Hospital.
READ MORE: Vanna White Named Carnival Panorama Godmother
Once the official matters were out of the way, the party began. All around the ship, cocktails were poured and food was served. While the real Guy Fieri showed off his carving technique and answered questions at the Smokehouse/Brewhouse bearing his name…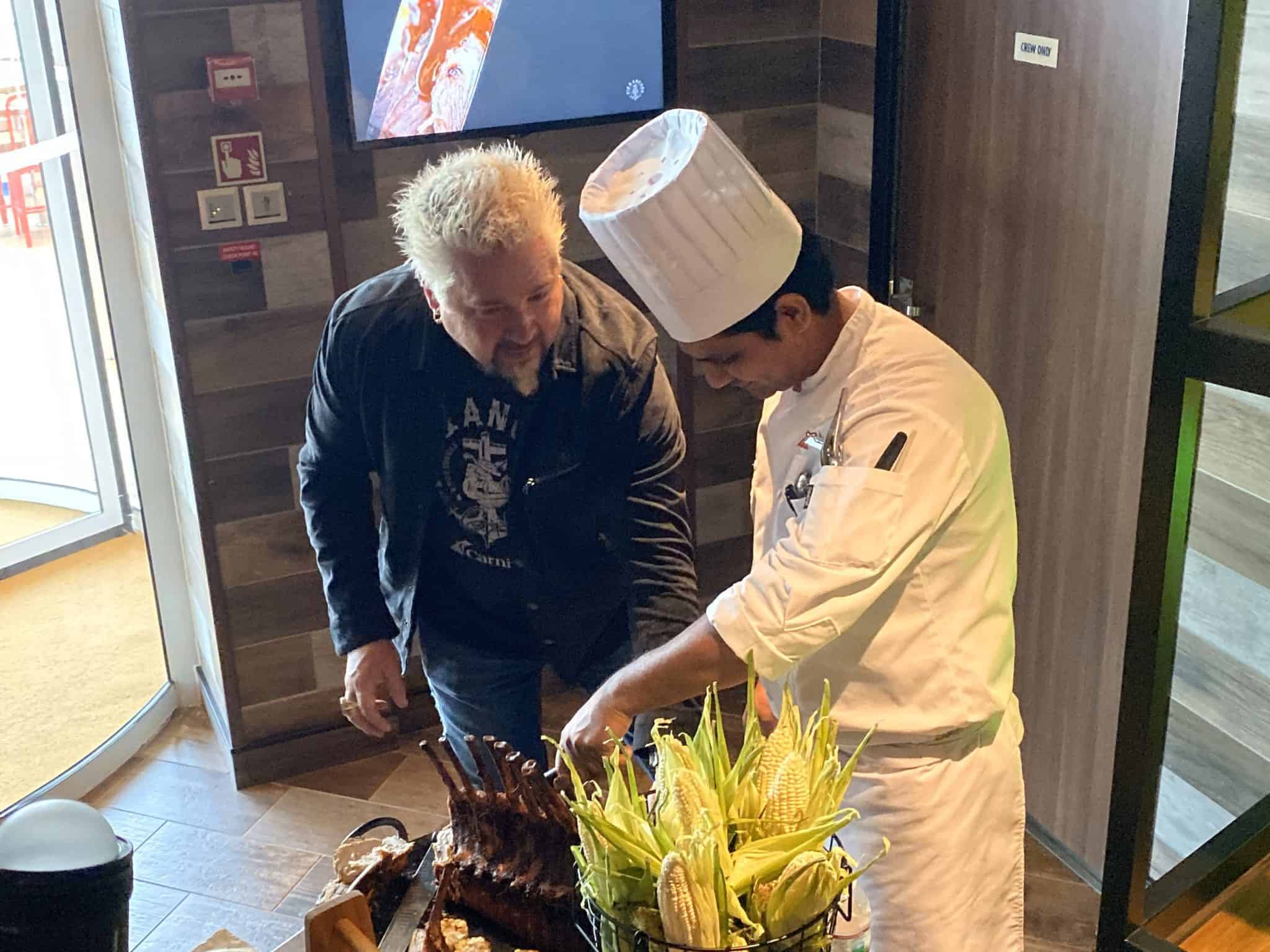 … his doppelganger statue stood ready to greet future passengers!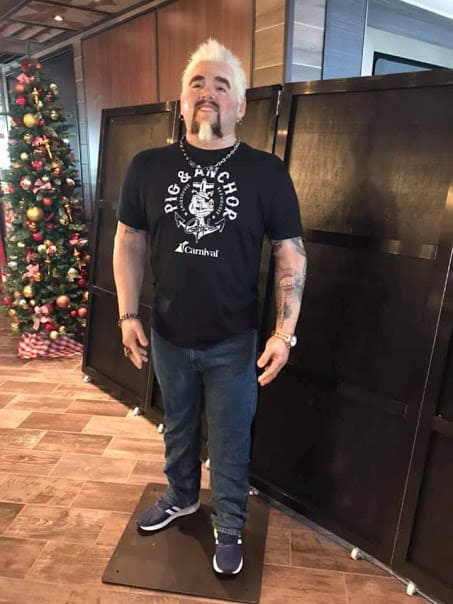 Despite being pulled in five different directions at once, Heald — always one of the most popular people on any ship he boards — found time to pose with our own Doug Parker for a quick selfie.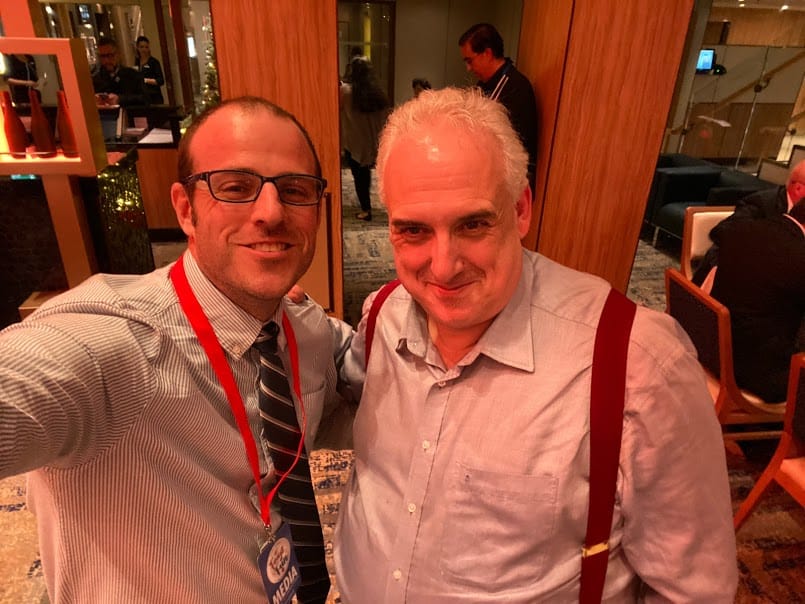 Guests were treated to a performance of a brand new Playlist Production show, one of two which will be featured on board Panorama.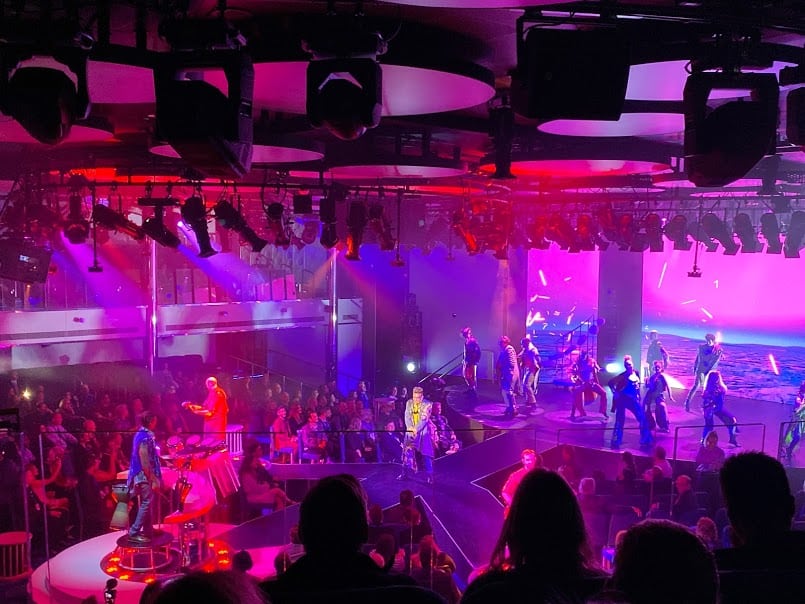 As the amazing night drew to a close, everyone gathered outside, lining the railings to take in a spectacular fireworks show which lit up the night sky.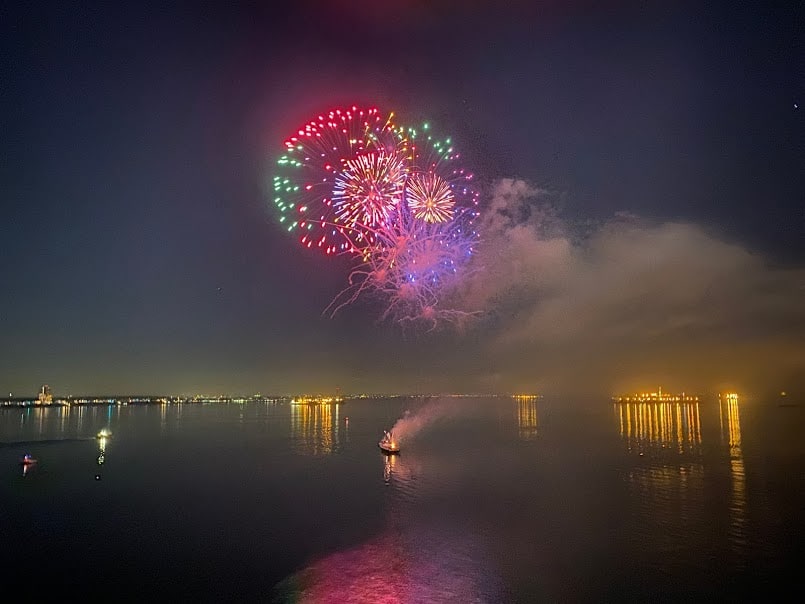 And then, just like that, the night was over. But for some of us, the fun was just beginning. Because the next morning, we'd be setting sail on the Panorama's special three-day inaugural sailing. For details on that, be sure to come back and check out Doug's trip reports in the days to come!