The Caribbean island destination of Bonaire is heading towards fully enacting a "one ship policy" that limits the number of cruise ships that call there to one per day.
During a press conference on Friday, Bonaire's Deputy Hennyson Thielman provided an update on the policy that's aimed at giving a better experience for cruise visitors as well as residents of the island.
"With this course, the added value for cruise tourism on Bonaire is improved, which contributes to repeat visits and more money spent per tourist," he said. "There is also more space for freight transport for the necessary delivery of goods for Bonaire. This results in a more pleasant and safer environment in and around the port of Bonaire, a better touristic image of Bonaire and availability of goods for companies and residents of Bonaire."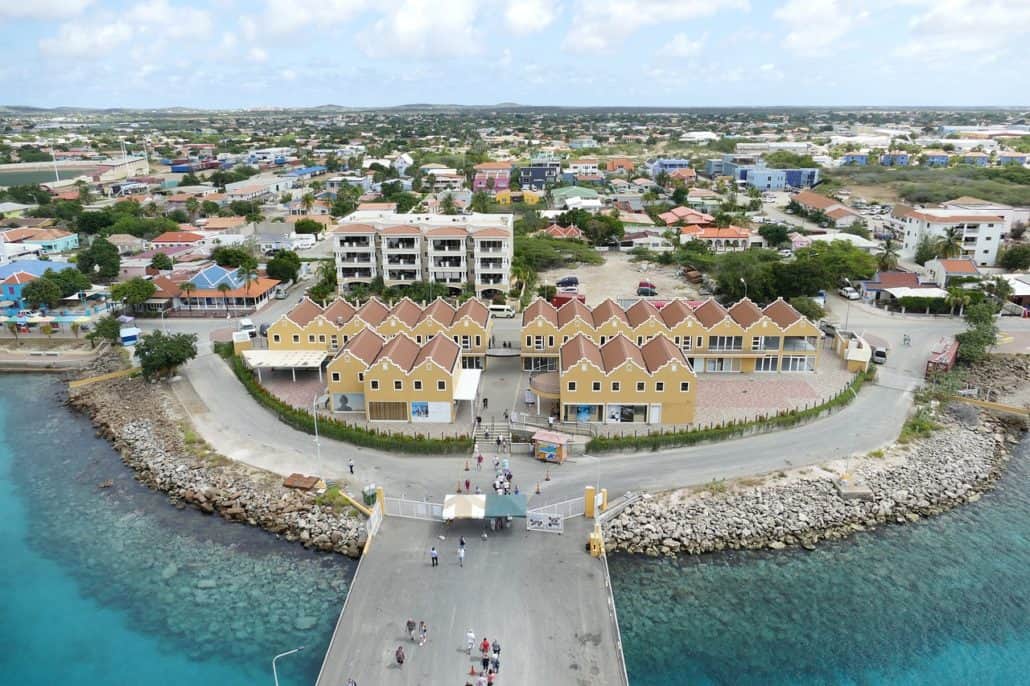 The one ship per day policy already went into effect last year, as a result of Bonaire's Tourism Recovery Plan, but there are still some days this year that have more than one cruise ship on the schedule as a result of previous contractual obligations. Starting in mid-April, there will be almost no more multi-ship days.
Small ships with less than 700 passengers, however, are allowed as a second ship.
MORE: Another Cruise Line Adds Starlink Satellite Internet to Its Global Fleet
Revision of the criteria and requirements for port bookings were also discussed during the press conference, as well as incentives to motivate cruise lines to visit the island during the low season.
On February 8th, Tourism Corporation Bonaire and Openbaar Lichaam Bonaire (Public Entity Bonaire) welcomed a delegation from Carnival Cruise Line management aboard Carnival Horizon. The purpose of the visit was to gain a better understanding of the island's vision; high-quality, low-impact tourism; and a cohesive brand strategy with a focus on the visitor experience.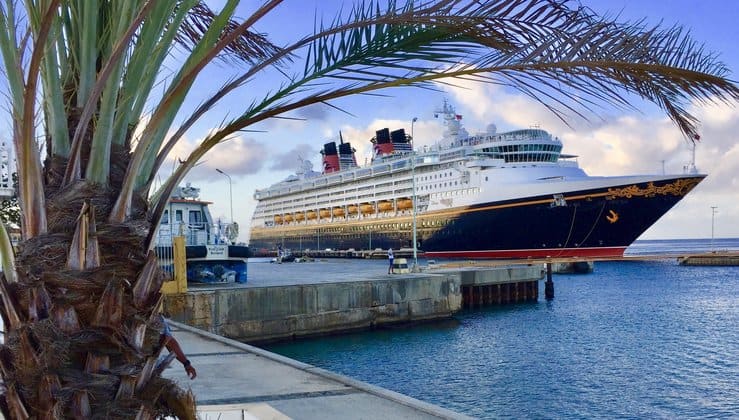 Carnival Cruise Line introduced stakeholders including media partners, direct cruise industry partners, and port and government officials to discuss their environmental and recycling policies and also held an extensive Q&A session.
Bonaire is a Dutch island in the southern Caribbean just north of Venezuela, and is part of what are known as the "ABC Islands" — Aruba, Bonaire, and Curaçao. It's a popular port call on southern Caribbean and Panama Canal voyages.
READ NEXT: Carnival Cruise Ship Resumes Service Following Dry Dock