Following a routine dry dock, Carnival Cruise Line's ship Carnival Elation is back in service from Jacksonville, Florida.
The vessel spent two weeks in dry dock at the Grand Bahama Shipyard in Freeport, undergoing routine maintenance and updates which included inspections, technical replacements and upgrades, small updates to cabins and public spaces, and hotel upkeep. The ship's Cloud 9 Spa also received a refresh including new steam and sauna rooms.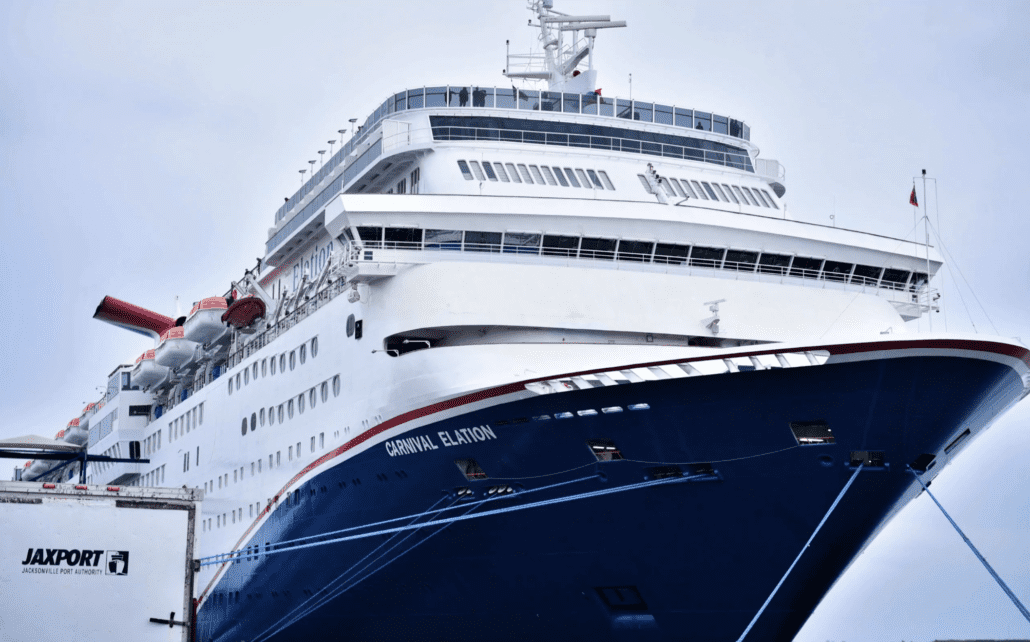 Carnival Elation also received Carnival Cruise Line's new signature livery, which is a curved design making the front part of the hull navy blue along with a red stripe to complement the rest of the white ship. The design was first introduced on Mardi Gras, and has been added to other ships in the fleet as they are built or renovated.
During a 2017 dry dock, Elation received 38 new cabins in addition to signature Carnival venues and amenities such as Guy's Burger Joint, RedFrog Rum Bar, BlueIguana Tequila Bar, and BlueIguana Cantina. In 2020, Bonsai Sushi Express, JavaBlue Café, and Alchemy Bar were also added — plus 30 more cabins.
MORE: Another Cruise Line Adds Starlink Satellite Internet to Its Global Fleet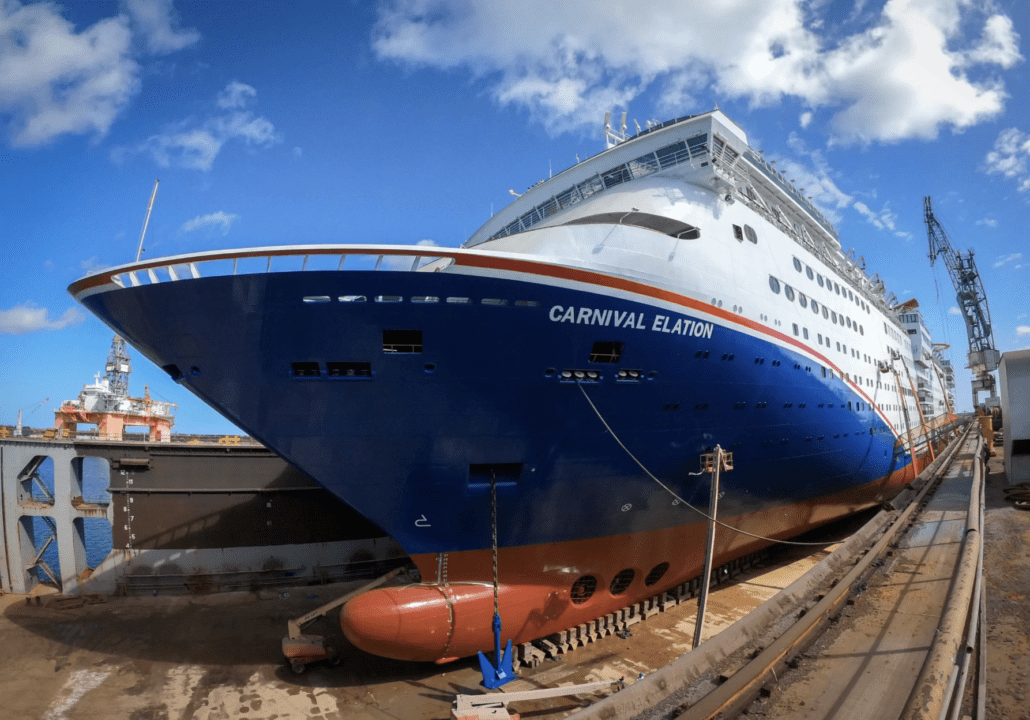 Next month, Carnival Elation will celebrate 25 years in service — making it one of the oldest vessels in the Carnival fleet. It was delivered by Kvaerner Masa-Yards in January 1998, and officially debuted on March 20th of that year. Elation was the first new mega-ship to be based year-round in Los Angeles.
Currently, the 2,040-guest ship sails year-round from Jacksonville, offering four and five-night cruises to the Bahamas. The itineraries visit some combination of Nassau, Freeport, Bimini, and Princess Cays.
READ NEXT: Pre-Cruise Entertainment Reservations Now Available on Norwegian Cruise Line